Can you really say you visited Singapore if you did not take a photo with these iconic landmarks in Singapore? Wondering what are the best things to do in Singapore? We asked a couple of our local Singaporeans friends and the answer is obvious – No, you got to really visit them! Real advice by locals, so you have to definitely heed them. Though Singapore is a small country, we are home to many amazing landmarks and architecture. From the Marina Bay Sands, the most expensive integrated resort ever built, to the Jewel Changi which holds tallest indoor waterfall in the world, Singapore has got it all! Let's round up the top 10 best Instagrammable places in Singapore in this post.
Merlion at Merlion Park
Merlion is the symbol of Singapore. While there are many Merlion statues across the entire island, the Merlion at Merlion Park is the most popular one. It is so popular that almost every celebrity who visited Singapore for events definitely will take a snap here. One shot idea is to position yourself somewhere in front of the status where it looks like you are drinking the water from the mouth of the Merlion. How about also washing your hair with the water?
Address: 1 Fullerton Rd, Singapore 049213
---
Jewel Changi Airport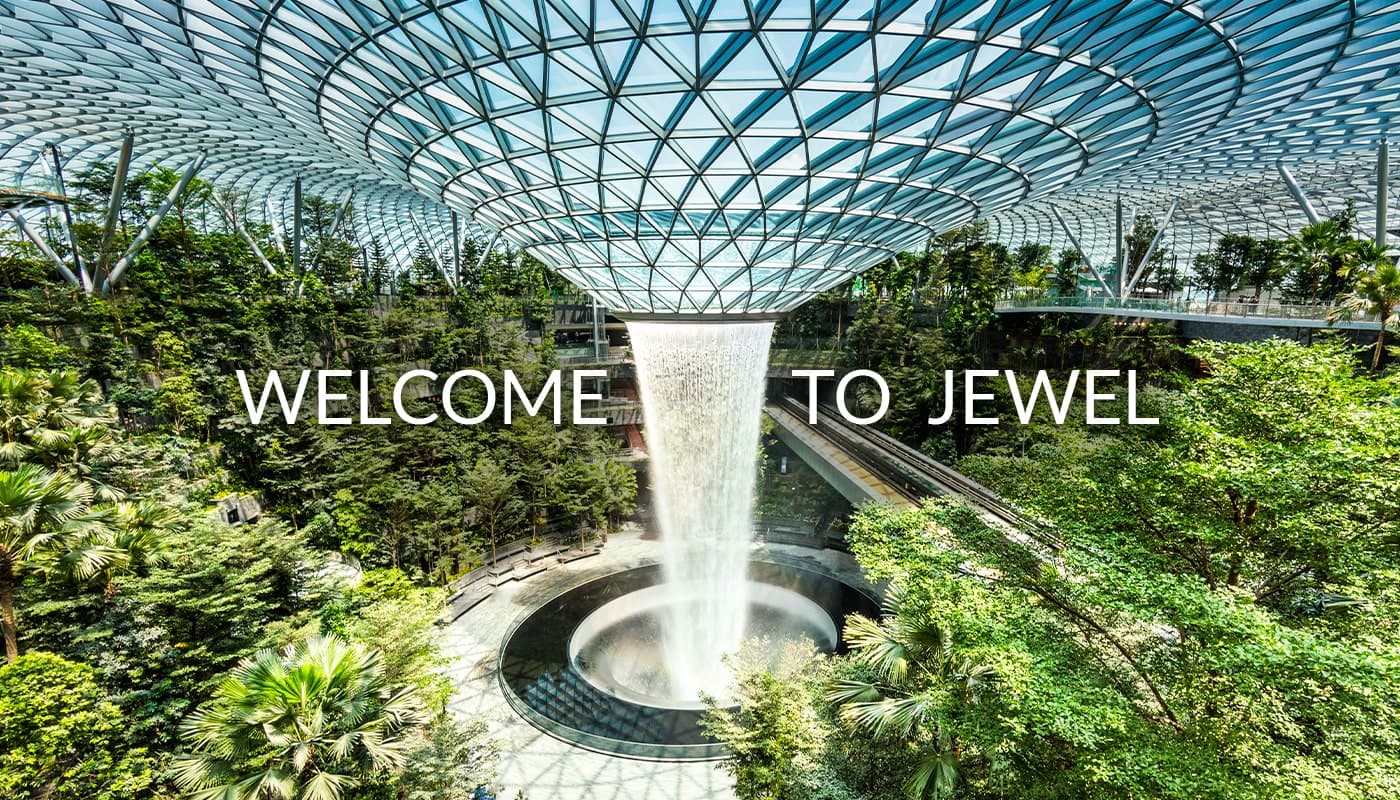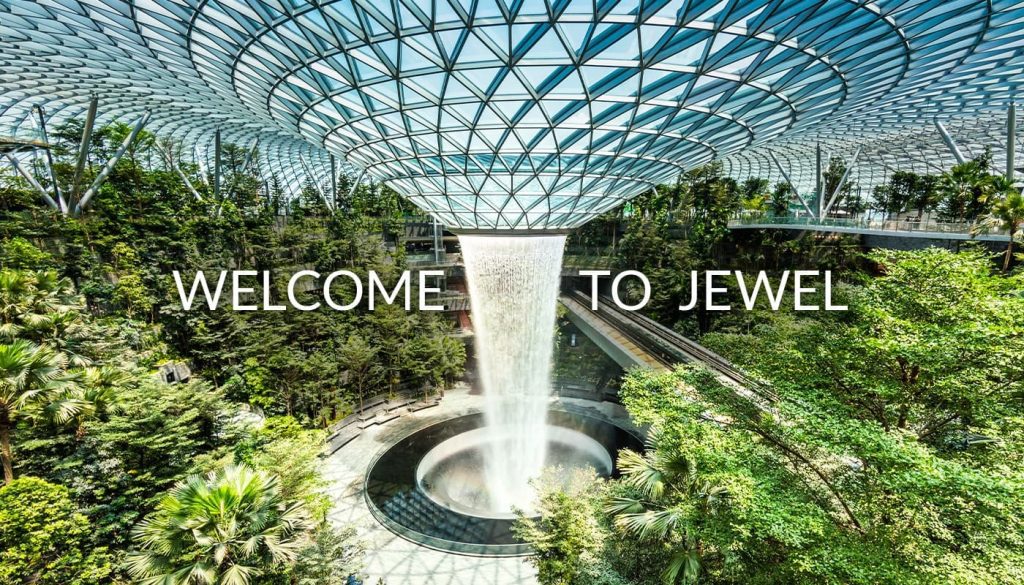 Jewel Changi Airport is the latest hype in Singapore. It is conveniently located just in Changi Airport which means tourists traveling via plane will definitely have the chance to visit. Beware that the place can be amazingly packed at times. I went there during my last trip and the place is extremely crowded. The best spot to take your photo in Jewel is at the HSBC Rain Vortex, which currently holds the record for being the tallest indoor waterfall (40m tall) in the world.
Address: 78 Airport Boulevard, Singapore 819666
---
Marina Bay Sands (MBS)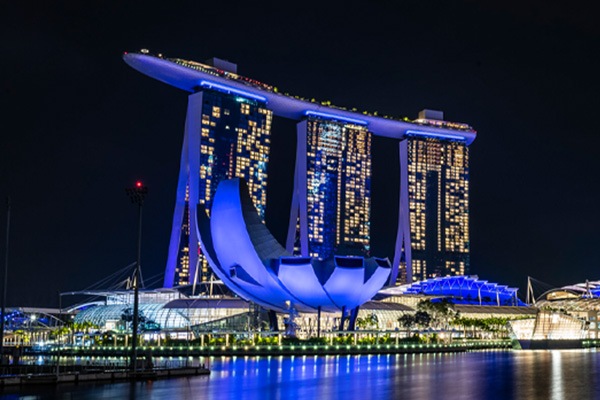 Marina Bay Sands is Singapore's most iconic hotel with the world largest rooftop infinity pool. If you have the chance, do spend one night here. The best spot to take a photo with MBS is somewhere near the Merlion Park and Fullerton Bay Hotel. Just take a stroll along the river bank. One of the most playful poses is to try to "eat" MBS.
Address: 10 Bayfront Ave, Singapore 018956
---
Gardens by the bay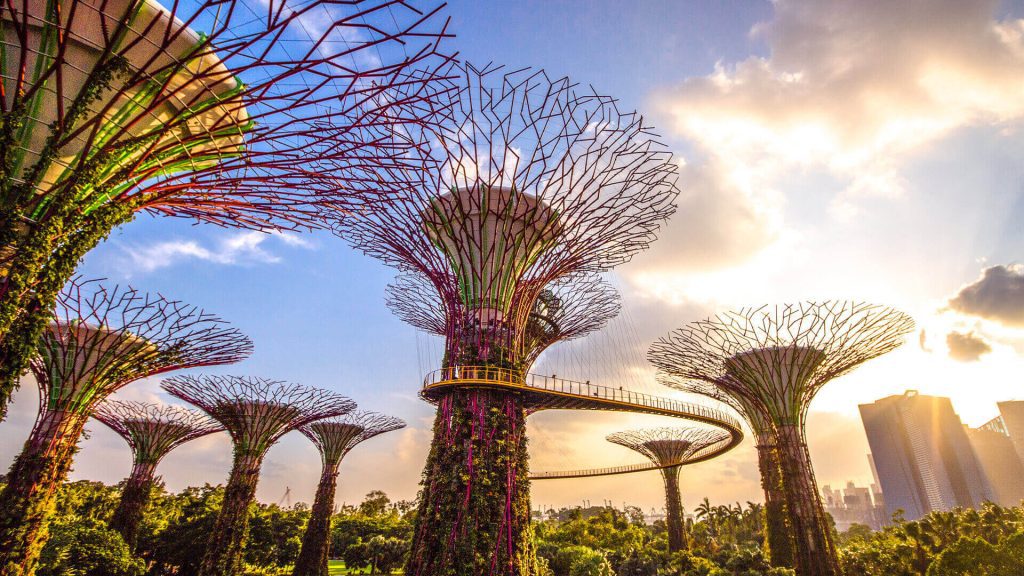 If you are into garden and flowers, Gardens by the bay will be a heaven for you. This is a 101 hectare sized garden which cultivates both nature and urban environment and transformed the entire place to a futuristic looking space. Remember the Avatar movie? I will recommend you to visit Gardens by the bay during night time where the neon lights on the Flower dome will be really captivating.
Address: 18 Marina Gardens Dr, Singapore 018953
---
People's Park Complex in Chinatown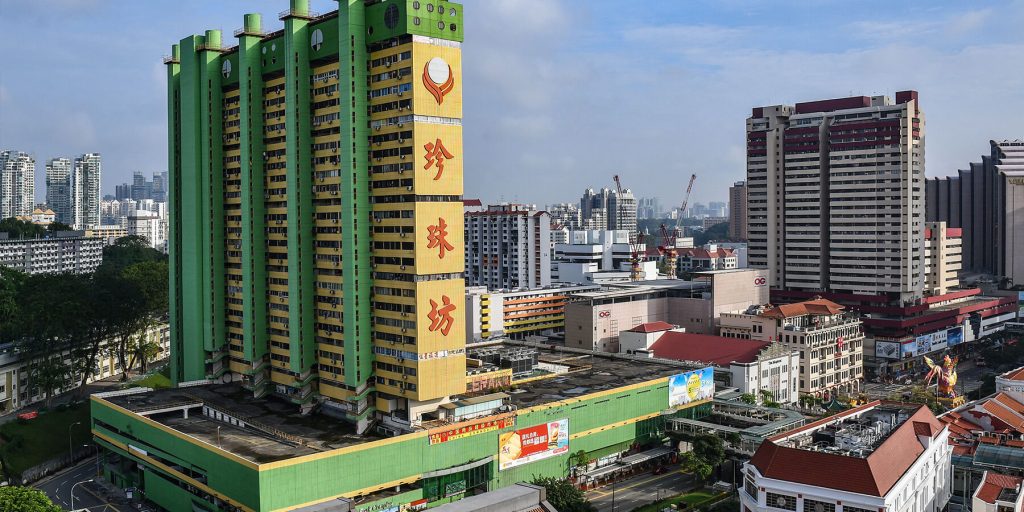 This big yellow colored complex building is popular among tourists visiting Singapore. The location to take a good shot is from the complex car park. Being both a residential and commercial property, I am quite sure that the developer didn't have imagined even in their dreams that People's Park Complex will one day become a tourist attraction.
Address: 1 ParkRoad, Singapore 059108 in District 01
---
Buddha Tooth Relic Temple in Chinatown
This "Tang Dynasty" styled Buddha temple is located at the heart of Chinatown, and it was conceptualized and designed by Abbot Shi Fa Zhao. It costs 75 million to construct with the main goal to promote the thousand years history of Buddhism in Singapore. At night, the temple will be glowing in red bright lights, just like a lamp in the dark.
Address: 288 South Bridge Rd, Singapore 058840
---
Masjid Sultan in Kampong Glam
Singapore is a multi-racial nation and Islam is the religion for our Malay friends. Located in Kampong Glam and easily accessible via the Bugis MRT, Masjid Sultan is a national monument of Singapore. If you ask me, this is the biggest and most impressive Mosque in Singapore, and a trip down to take a photo with it is definitely worthwhile.
Address: 3 Muscat St, Singapore 198833
---
Haji Lane in Kampong Glam
While you are in Kampong Glam for Masjid Sultan, you can also find Haji Lane in the vicinity. This is one of the most hipster streets you can find in the whole of Singapore. On normal days, young people love to frequent Haji Lane for a variety of fashion boutique as well as cafes.
Address: Haji Lane, Singapore
---
Little India Street
Little India is a place full of colorful shophouses, Graffiti walls, and delicious Indian eateries selling the traditional Indian delicacies like Nasi Bryani and Roti Prata! In the past (the 1840s), Little India is occupied by the Europeans which kind of explains why the architecture for houses around this district still retains a slight European style. Walk around Little India and take some snaps with the colorful shophouses and Hindu temples.
Address: Little India, Singapore
---
CHIJMES at Victoria Street
Do you know that Chijmes is actually a school in the 19th century? Now, Chjimes houses a number of restaurants, bars, and events. It is a combination of entertainment, heritage, history, and architecture all in one complex, in the heart of Singapore. You should take photos with the main white fairytale looking church and the spiral staircases. Tip: Chijmes at night glows with orange neon lights, making the environment look extremely romantic.