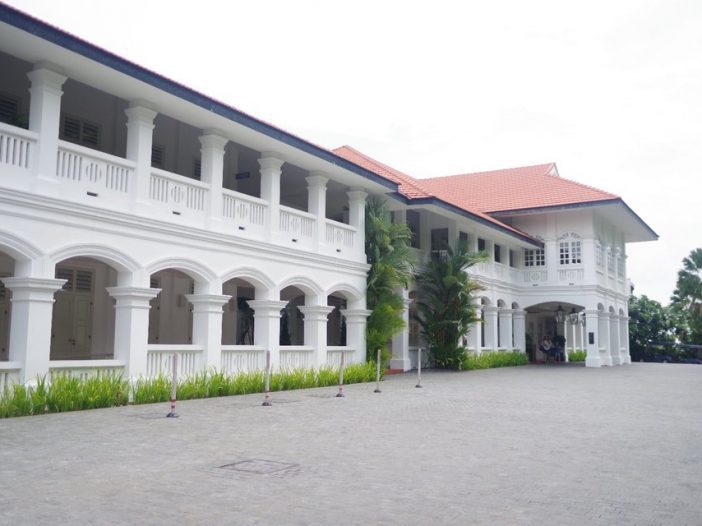 28 May is a special and memorable day for Nicole and I. It marks our 4th anniversary and every year on this date, we will go for a nice and romantic dinner. This year, we decided to do something different. We started blogging in ShinyVisa more actively this year and so we both decided that going for a stay-cation will be a great idea. First, we didn't have a stay-cation in Singapore before and second, we can write a review on our staycation. This is killing two birds with one stone!
After hearing good reviews of Capella Singapore Sentosa, we decided to book a sea-view room here for our first stay-cation experience! Being extremely excited, I called the hotel at around 10:00 AM to ask if we can do early check-in. Unfortunately, due to the high traffic of guests checking-out, the earliest we can check-in is 3:00 PM. Thus, we decided to settle our lunch in Vivocity before taking their free shuttle bus to the hotel. You can find shuttle bus service located just in front of JPOT restaurant.  In addition to Capella Singapore, there is also shuttle bus service for other hotels like Shangri-La Hotels & Resort etc.
Interesting Fact: Sun Yanzi's wedding was held at Capella!
The shuttle bus journey is just around 10 minutes and after we alighted, we went to the lobby where we have a dedicated staff (aka Personal Assistant) who helped us with our check-in.
We filled up some particulars and provided our credit card for deposit in case of room charges. After so, a young staff took us for a quick tour around Capella Singapore and then guided us to our room (420). Capella Singapore looks amazing with its white colonial architecture. The surrounding is exclusively quiet and there are three swimming pools in total. If you want to go to the beach, you can use a private path (exclusive to just hotel guest) which is just a 5 mins walk to Palawan beach.
The rooms are all located along this long stretch of corridor.
As we entered our room, we are amazed! It is not just like any typical hotel room that you can find in Singapore! The staff showed us around the room and explained the usage of the control panel. In short, the room is very high-tech and you can control the curtains, binds, lights, and air-con using this iPad-like control panel.
Now, let me take you around our sea-view room in Capella Singapore.
This is the best view of the room where you can spend your evening enjoying the sea scenery. On top of that, you can lie on the big sofa located just beside the big window.
The King-sized bed is just directly opposite the big glass window. Lying on the bed, you can rest assured that you can also be able to enjoy the beautiful scenery.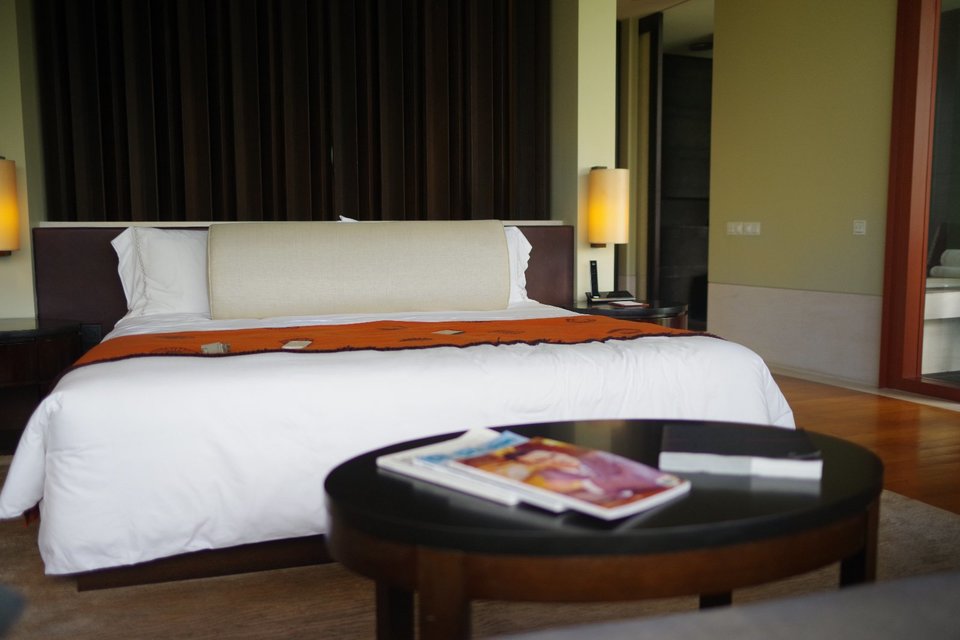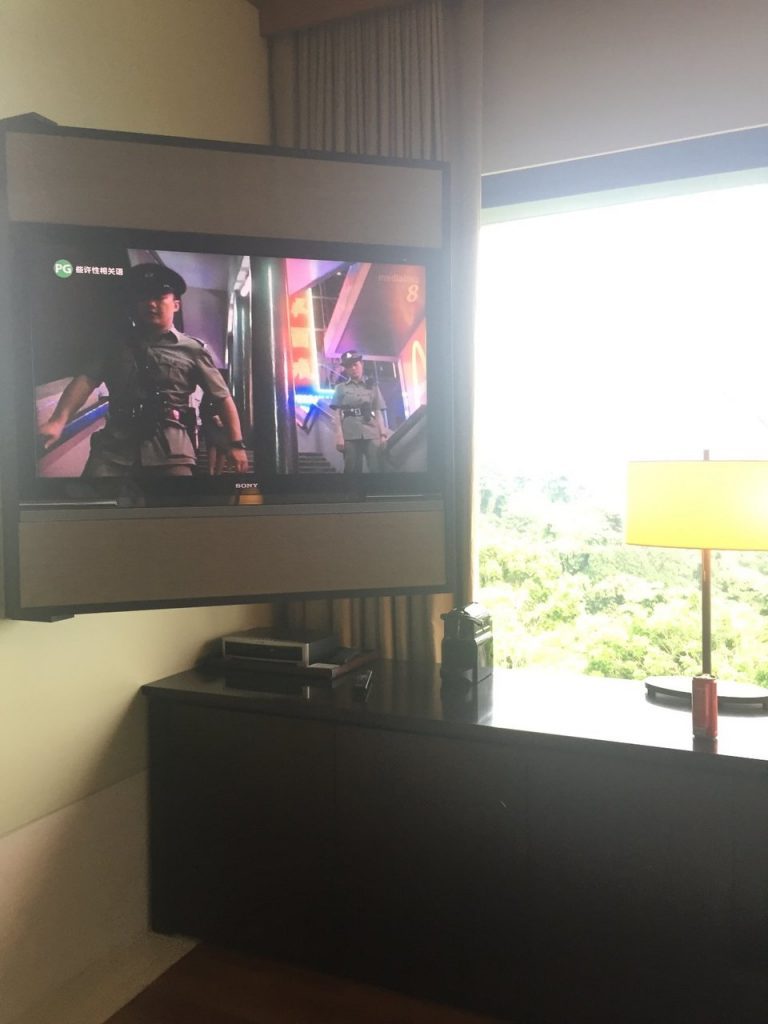 This is the bathtub where you can soak yourselves while enjoying the green scenery.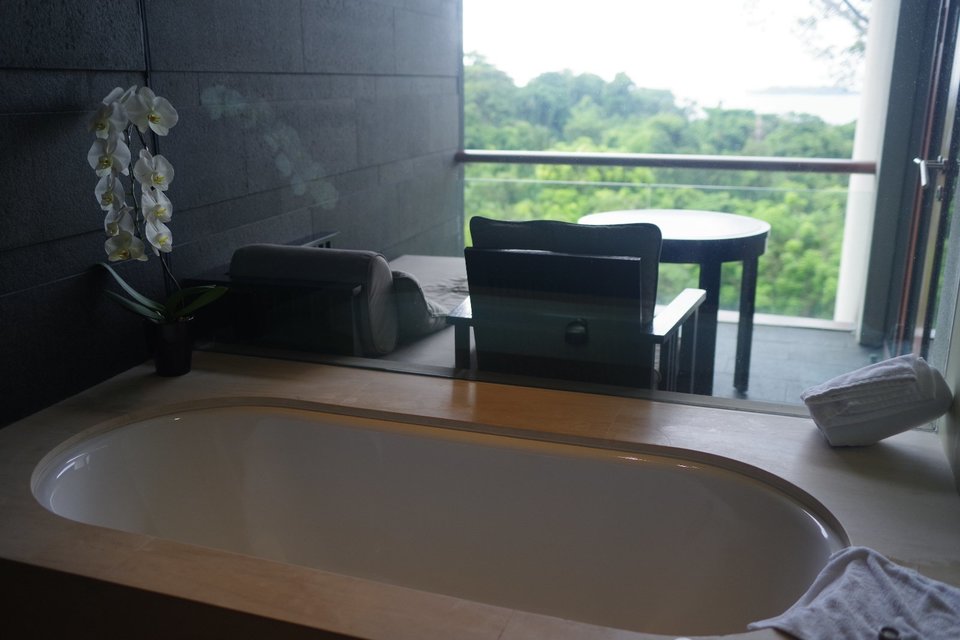 If you are tired while showering, feel free to sit down on this stone stool.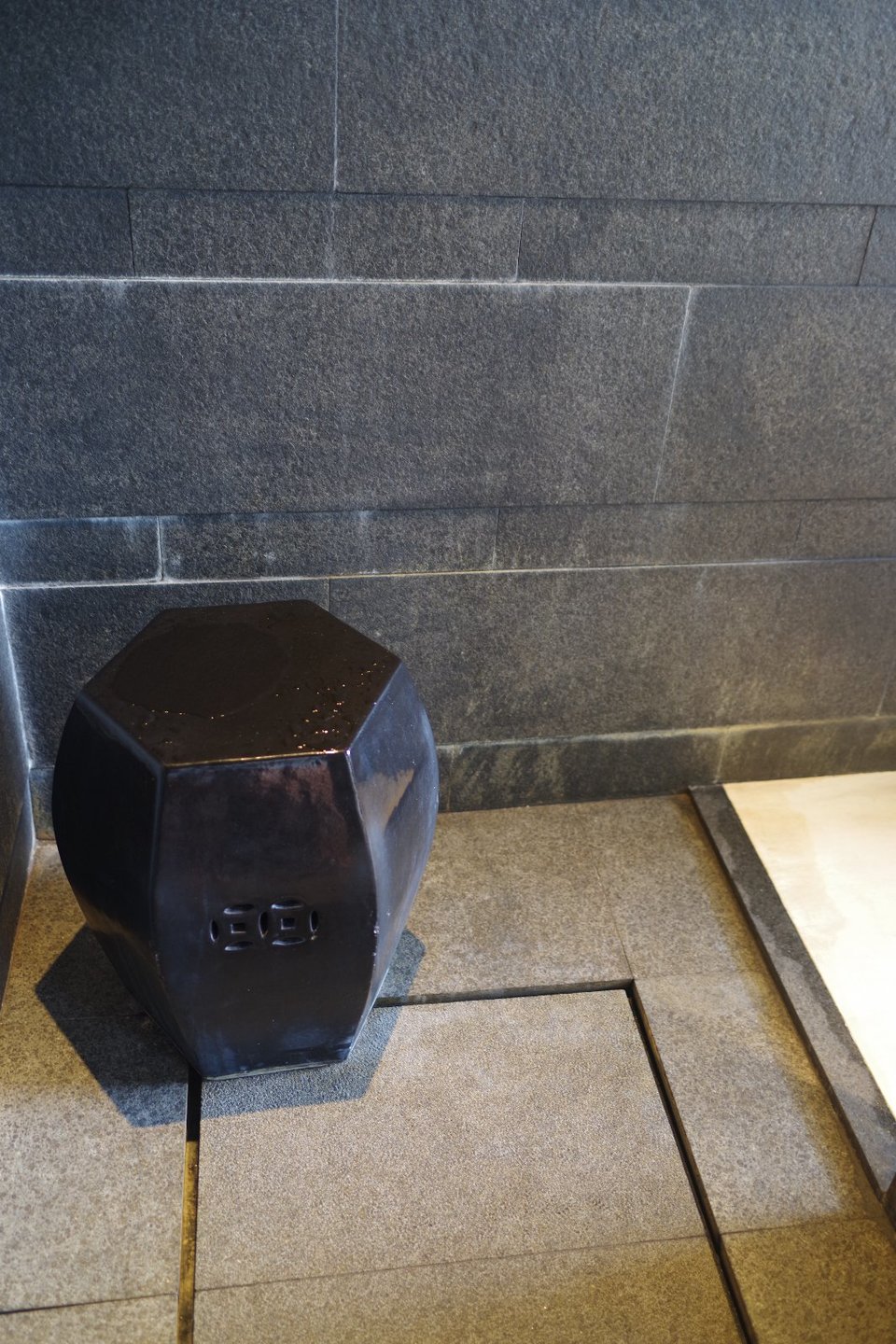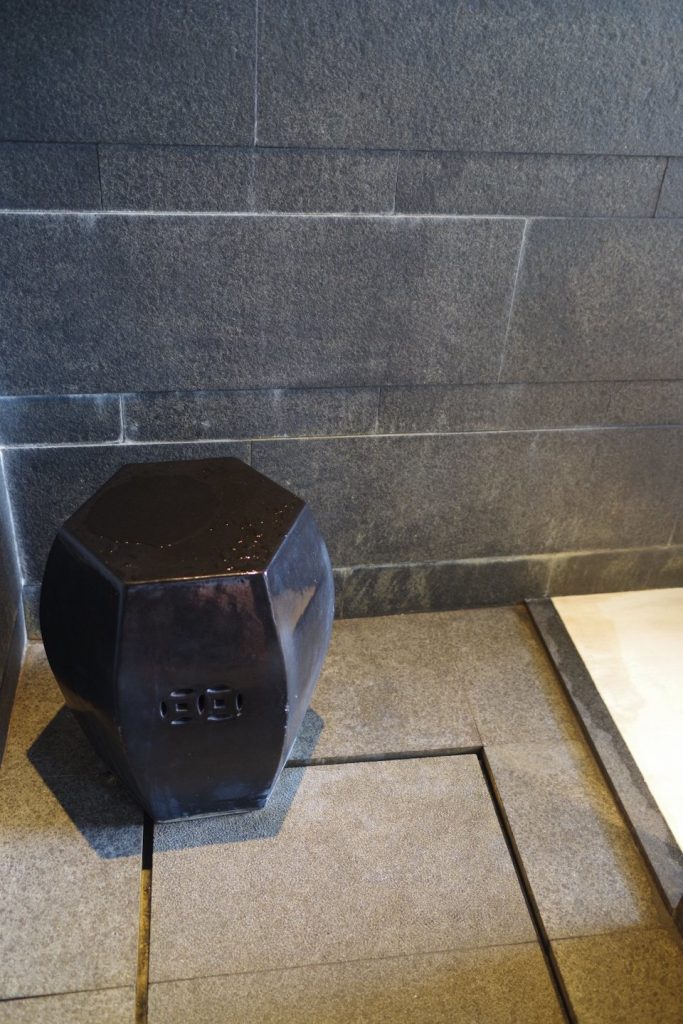 You can also make yourself a few cups of coffee using the free capsules and espresso machine if you feel like it.
There is a small balcony on the outside as well.
If you feel bored in the room, you can also start exploring the place to take photos, swimming in the pools, accessing the gym facilities or chilling out in their library.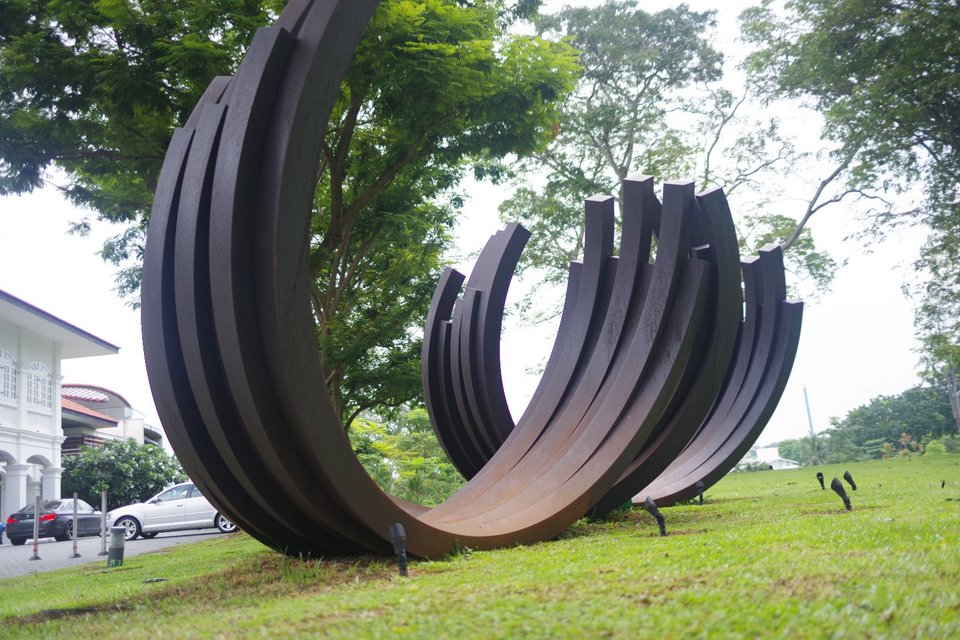 Say hi to Mrs Peacock. If you browse and search for Capella Singapore on Instagram, you can find photos of this popular peacock.
Let's bring our unicorn out for a swim!
If you crave for an ice cream, you can buy and charge to your room at this ice cream stall which is located just beside the pools.
The library is located on top of the lobby. Here, you can also find some light refreshments and coffee/drinks which are complimentary.
Our room package is bundled together with a breakfast buffet. As compared to breakfast buffet that we had from other hotels, the spread of Capella Singapore's buffet is not that comprehensive though.
In addition to the breakfast buffet spread, you can also make orders from this menu. Enhance your breakfast experience with a selection of exqusitely crafted breakfast favorites fresh from the kitchen.
Personally, I am quite disappointed with this because I ordered a Capella Benedict which never arrived. I had to call the waitress twice to ask for the status of the order and after waiting for 30 minutes, I gave up. 🙁
Hope you enjoy our Capella Singapore hotel review.
Cleanliness -

9/10

Location -

9/10

Facilities -

9/10

Room comfort and quality -

9/10

Value for money -

5/10

Breakfast -

6/10
Summary
The room and service in Capella Singapore are amazing. My only disappointment is their breakfast where I did not manage to try out their exclusive breakfast dishes from the menu.