Jumping on the bandwagon, together with my parents and sister, we went Punggol for "Pokemon Hunting" this Sunday morning! Okay, my other (or possibly real) objective is to try out this Whisk and Paddle Cafe in Punggol. I have heard good reviews of this cafe and wanted to experience personally it so I can write a post on it for a recommendation. I am first introduced to Whisk and Paddle by my colleagues a few months back.
Whisk and Paddle is a Café by the river concept
My parents and sister embarked the journey from Punggol park and they took approximately 1 hour to reach via the park connector. I woke up a little late, so I took the train. Though secludedly located in Punggol, I am pretty amazed that there were already ton of people in the cafe when we arrived. Look at the crowd, this seems to be a very popular breakfast cafe for Punggol dwellers.
We saw some bicycles parked in the entrance of Whisk and Paddle. Next time, maybe we should try cycling here instead. Note that the opening hours for Whisk and Paddle is from 9:30 AM to 10:30 PM on weekends.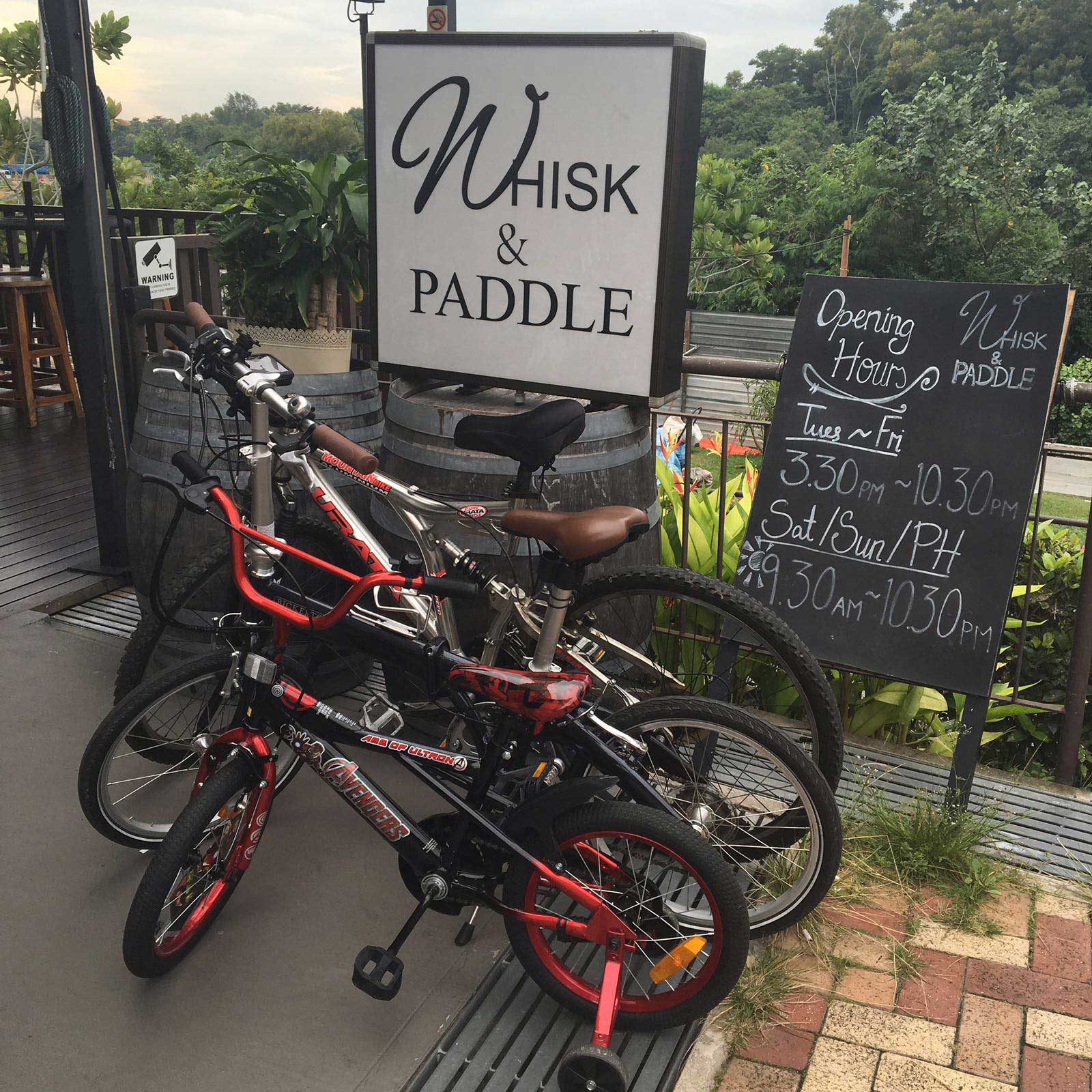 We are lucky to have a table near the outer area of the cafe. There, we can enjoy the green scenery while enjoying our brunch. After looking at the menu, we started ordering right away. We were famished.
Latte ($5.5)
Whisk Breakfast Plate ($19.80)
Mum and Dad ordered this Whisk Breakfast Plate. They looked hungry after the long stroll and catching Pokemon. LOL. It consists of Eggs of Your Style, Smoked Pork Sausage, Streaky Bacon, Roasted Potatoes, Roasted Cherry Vine Tomatoes, Sauteed Mushrooms, Toasts and Flavoured Butter.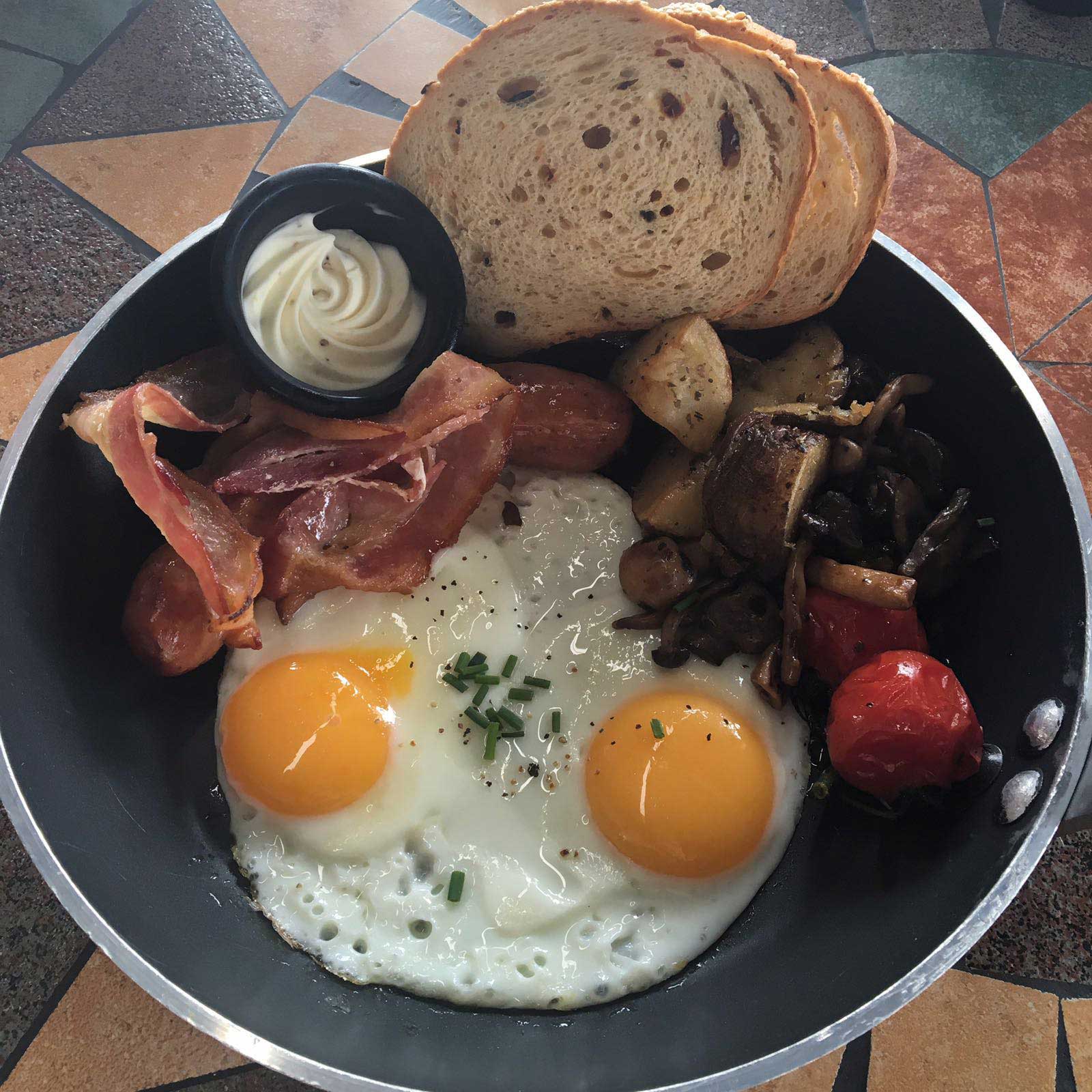 Eggs Benedict, Poached eggs with asparagus and hollandaise sauce on waffles. Streaky Bacon ($13.00)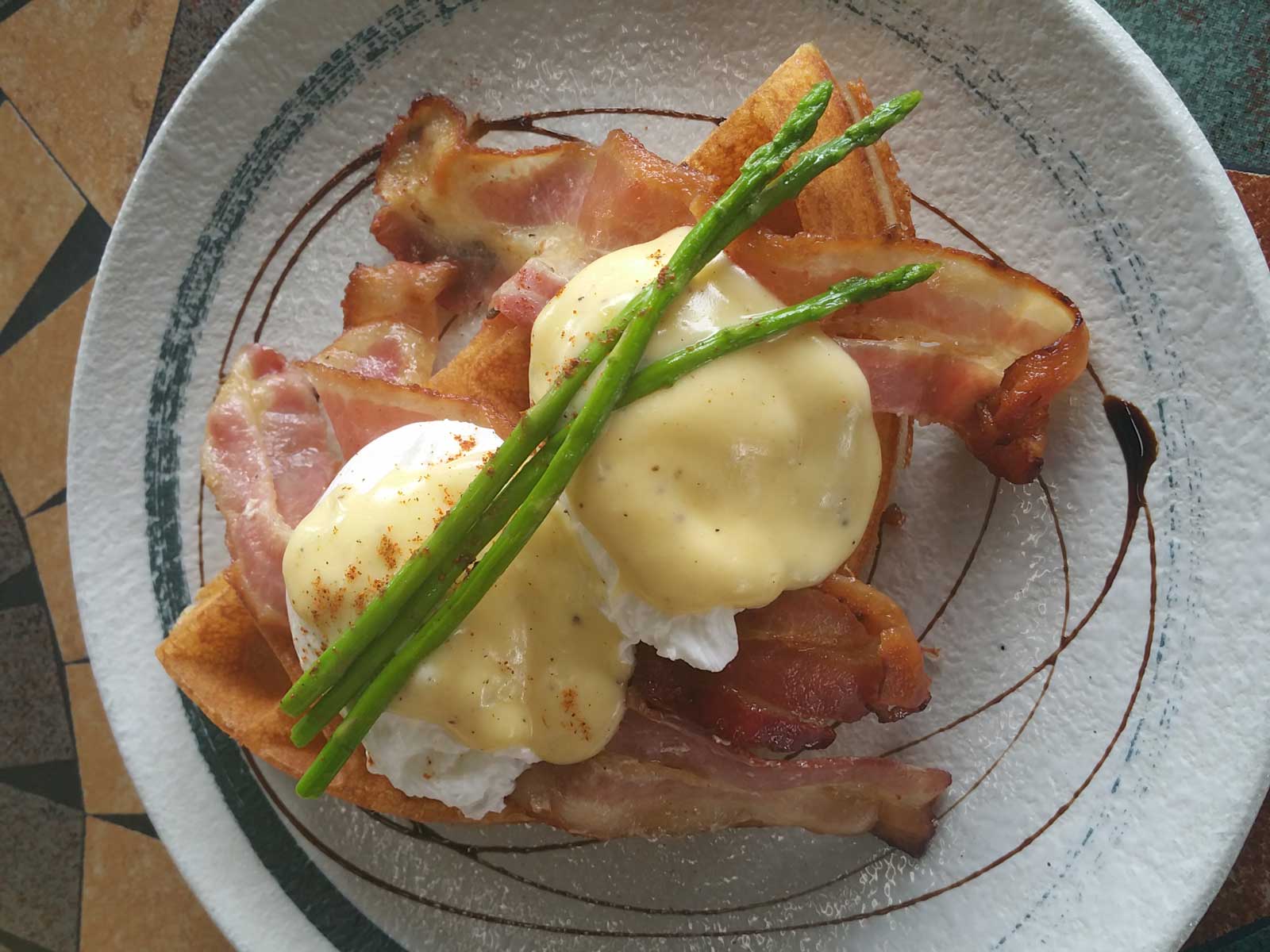 Eggs Benedict, Poached eggs with asparagus and hollandaise sauce on waffles. Smoked Salmon ($13.00)
The serving of the food is just nice which in my opinion is good. I used to eat brunch in other cafes where I feel totally bloated while eating and this makes the dining experience a little hard to enjoy (forcing myself to finish it – I hate wasting food). For me, I love waffles. It's sweet and tasty! The eggs are a little tasteless though.
I would say the atmosphere and interior design of Whisk and Paddle are great. You can enjoy the cool breeze and the morning feels very refreshing. Great place to have brunch… I would say. It's an ideal place to surf the net with your MacBook or read a book too. I see some people doing that.
Overall, I am satisfied with my brunch at Whisk and Paddle. It's a great place to kickstart my Sunday morning! Next time if you are exploring places to have your brunch, check them out.
PS: For pokemon hunters, there is some lure in this cafe too! And around two poke stops.
Getting to Whisk and Paddle
Address: 10 Tebing Lane, #01-01, Singapore 828836
Website: http://whiskandpaddle.com.sg/

By MRT: Take the train to Punggol MRT station. After that, take LRT (east loop) and alight at Riviera LRT station. Whisk and Paddle are around a 6 – 8 minutes short walk. Cut through the Punggol police station.
Quality of Food -

8/10

Customer Service -

7/10

Value for Money -

7/10

Atmosphere -

8.5/10
Summary
Atmosphere and interior design of Whisk and Paddle is good. The bill takes quite a while but it is acceptable considering the crowd at the cafe. Definitely a good place for brunch. Recommended activity is to cycle or jog/walk around the area, after that you can have your brunch at Whisky and Paddle.