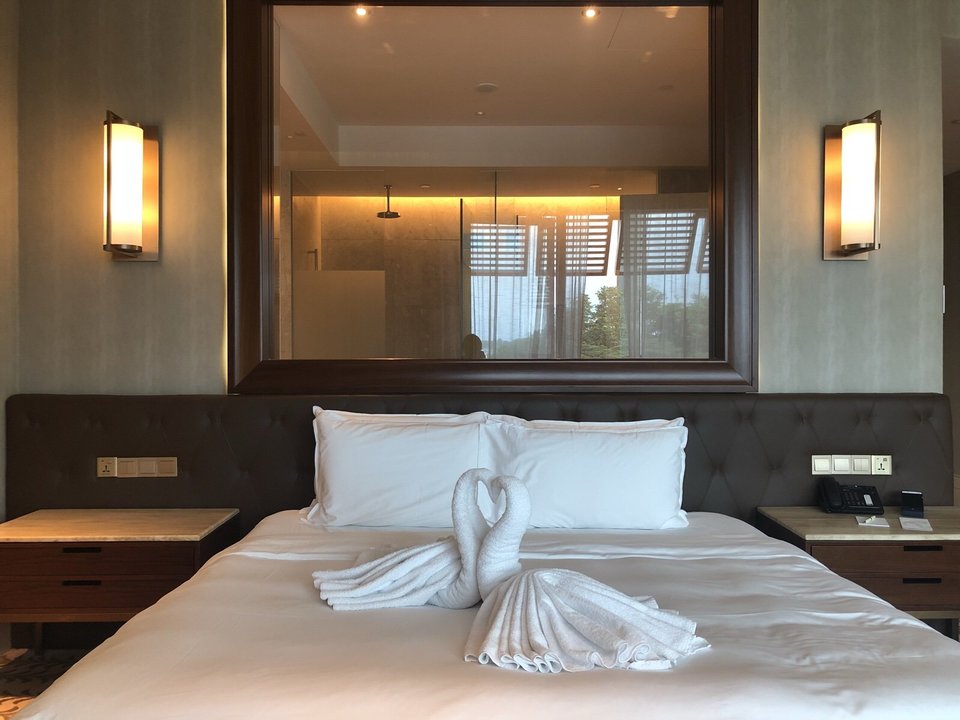 As part of a solemnization wedding package, we are invited to spend one night in Equarius Hotel Deluxe Room which costs 500 SGD/night on average at Sentosa
Equarius hotel is one of the hotels located in Resort World Sentosa, which is extremely well accessible to the famous tourists' attractions like Adventure Cove, S.E.A Aquarium and etc. As a 5-star hotel, it also offers 3D2N Hotel & Multi-Attractions Package from SGD 728(NETT) which makes it very attractive to tourists (Find more details here).
We checked in on a Sunday afternoon and the waiting time at reception was much longer than usual. Nevertheless, this did not affect my good mood to enjoy the wonderful night here. I was very impressed by the spacious room size the moment opened the door. It is almost 60 square meters large, above the average room size in Singapore. You can find an LCD TV held on a flexible pod which you can switch the direction if you want to watch TV while lying on the bed.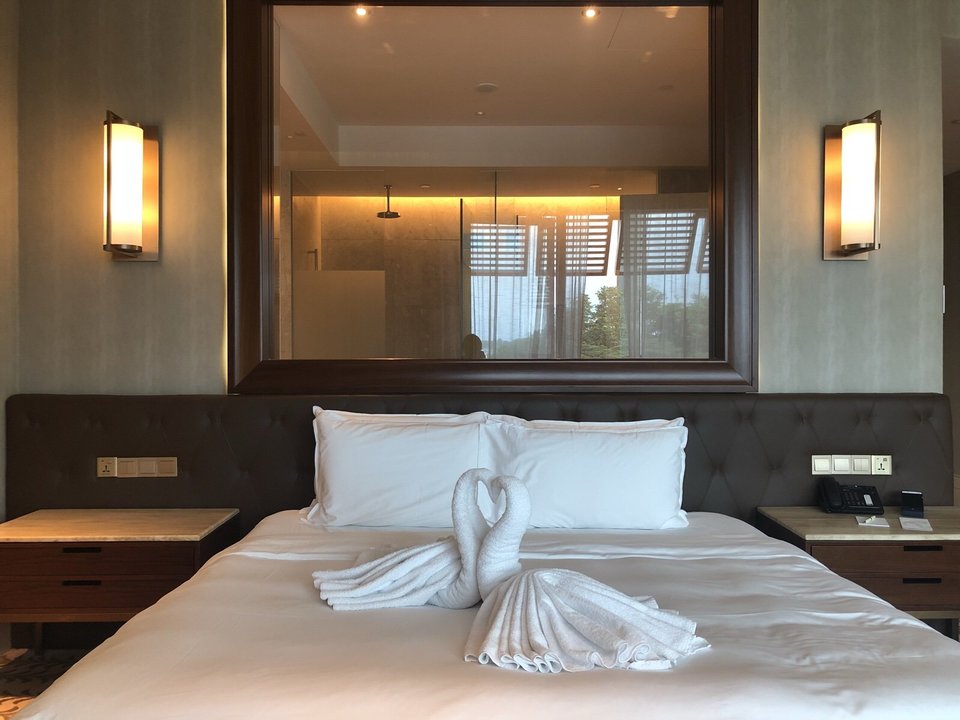 The King bed is facing the balcony directly through which you can see a great overview of Resort World Sentosa along with the cute looking cable cars in the sky.
The most impressive part of the room is its bathroom which is also connected to the washroom. The wall between the bathroom and the living room is actually a big window where you can enjoy the outside view while taking a shower. And of course, a huge bathtub is also available.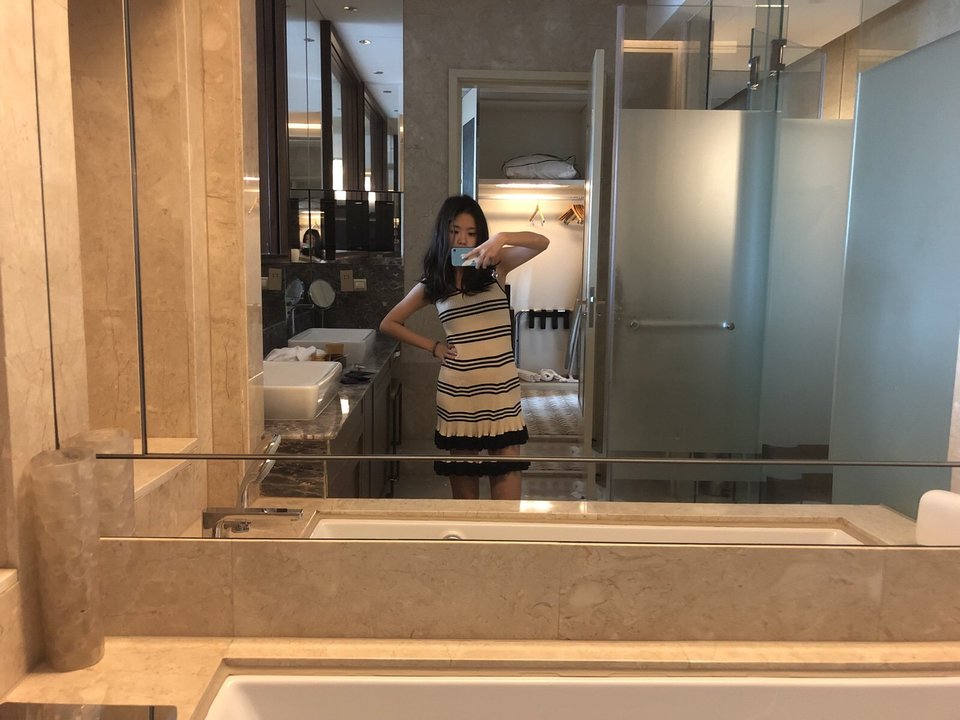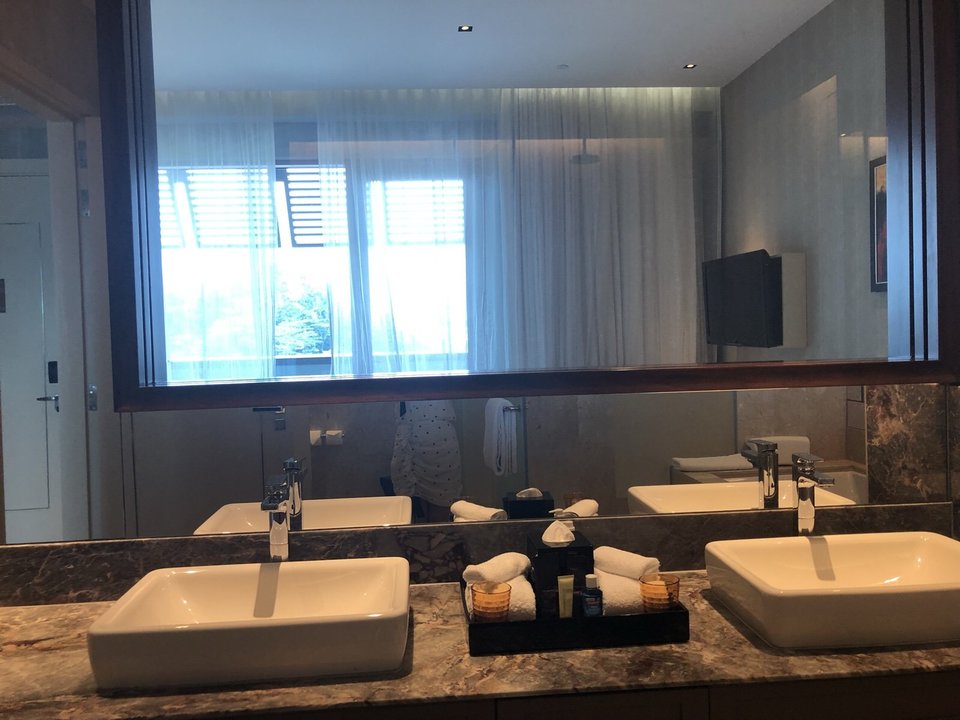 Bathrobes are hanging inside shelf and a safe box to keep valuables is just located beside.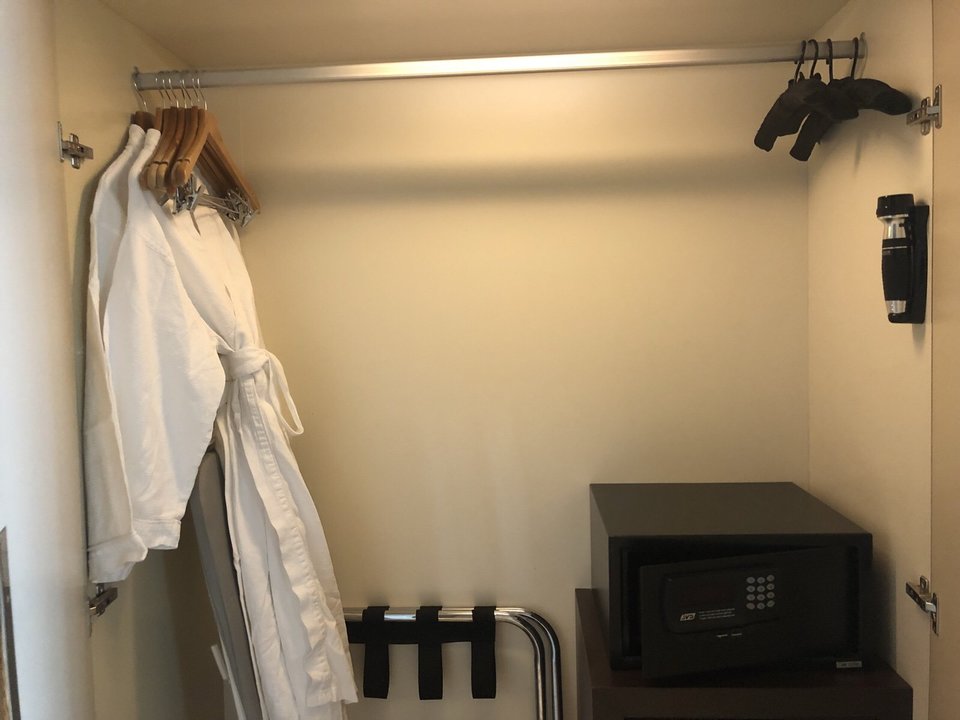 Around 5 pm, I heard someone knocking on the door. Surprisingly, it was the staff sending us some complimentary afternoon tea which consists of a dedicated chocolate cake and some nuts and apricots. So sweet isn't it!?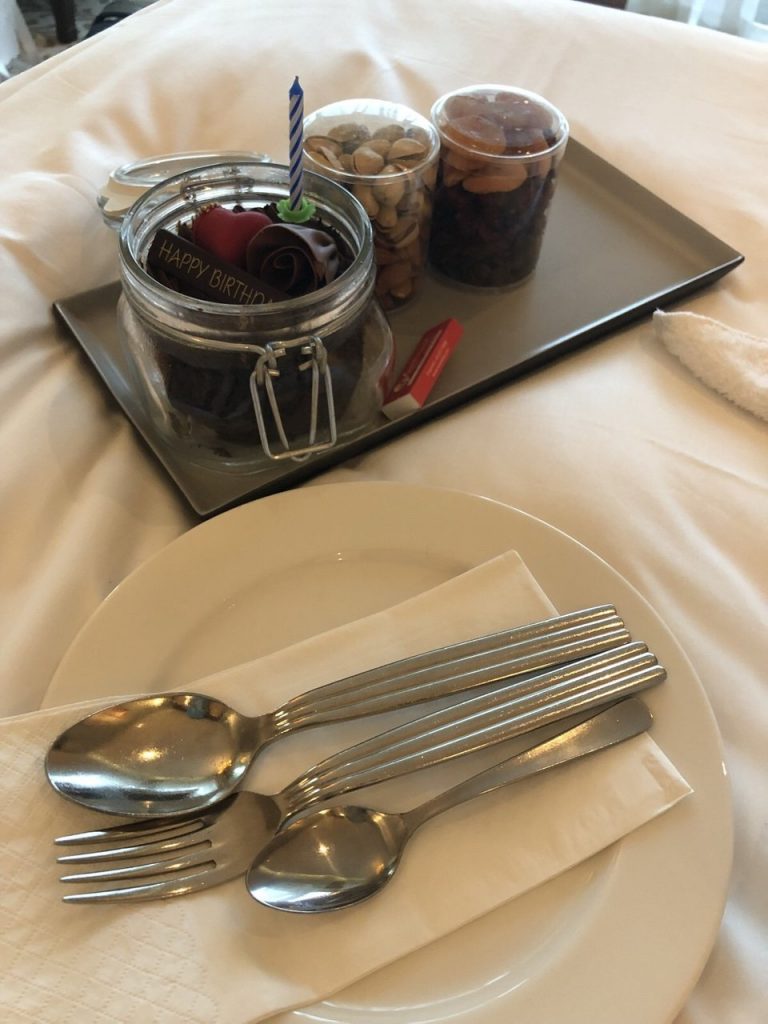 Looking for other hotels located in Sentosa? Check out our review of
Capella Singapore
as well.
Cleanliness -

8/10

Location -

7/10

Facilities -

7/10

Room comfort and quality -

7.5/10

Value for money -

7/10

Breakfast -

6.5/10

Service -

7/10
Summary
Equarius Hotel is located in Resorts World Sentosa and is a very good choice for tourists with children due to its accessibility to various theme parks. However, note that if you are looking to explore outside Sentosa Island, it's not easy to go outside. One has to take a shuttle bus from Hotel Michael or Hard Rock instead of at the Equarius hotel directly. Besides, the rate for one room is relatively expensive compared to other same or better-rated hotels, although a 3D2N package might be a good deal. Generally, the hotel is not very big. Facilities are complete but for those who are looking for a bigger swimming pool, you may be disappointed. Breakfast buffet quality is normal and average.