Being a Muslim, one got to admit that sometimes it's a little more challenging as you will need to find accommodation that can suit your religious needs. Being well-known as a multi-racial country, it is no doubt that Singapore does quite some hotels that are Muslim-friendly. Moreover, the great news is that due to the booming of Muslim tourism, many hotels in Singapore have gone the extra mile to fulfill the needs of Muslim guest.
To my beloved fellow Muslim friends, I have scoured some of the best Muslim-friendly hotels you can stay when you visit Singapore. Some of these recommendations are based on my own experience, whereas others are based on reviews from friends who stayed before. Most of these Muslim-friendly hotels also comes equipped with a prayer room & halal certified restaurant, so rest assured that your stay will be a convenient one.
Swissotel the Stamford Singapore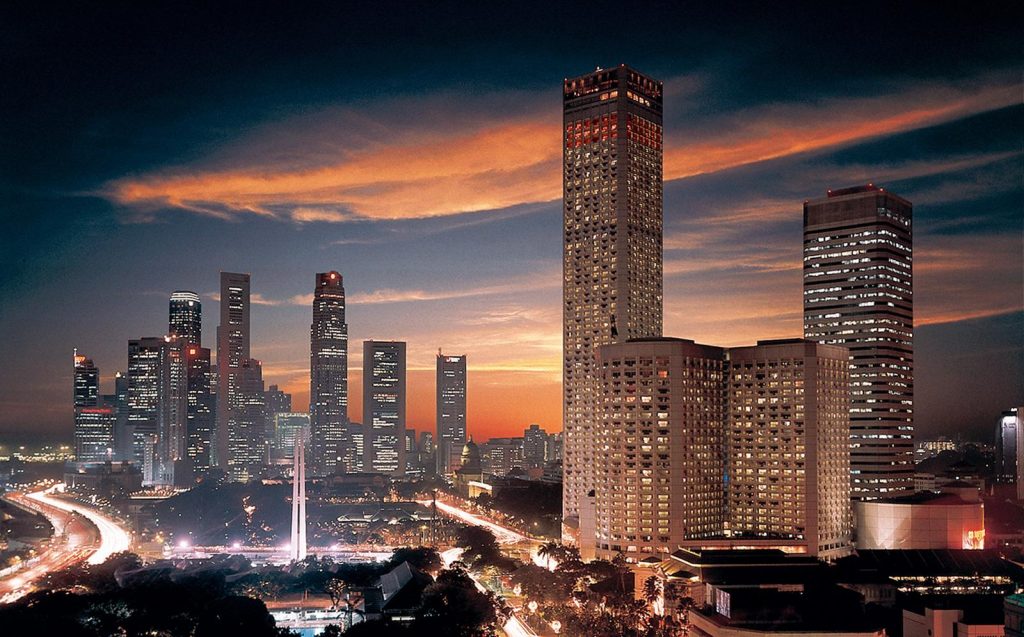 Address: 2 Stamford Rd, Singapore 178882
Phone: 6338 8585
Swissotel the Stamford is one of Singapore's five stars hotels located in Raffles City Shopping Center. The hotel is home to Asian Market Cafe which buffet showcases a vast spread of halal-certified pan-Asian cuisine. Here, you can also quickly locate a male & female prayer room easily at level 2.
Grand Hyatt Singapore

Address: 10 Scotts Rd, Singapore 228211
This hotel is just a conveniently 5 minutes walk from Orchard MRT. Grand Hyatt is a popular hotel choice among Muslims because of its excellent location. The hotel also houses Straits Kitchen, which is an affordable halal certified buffet restaurant. Note that the prayer room is at level 1 carpark.
Grand Mercure Roxy Singapore Hotel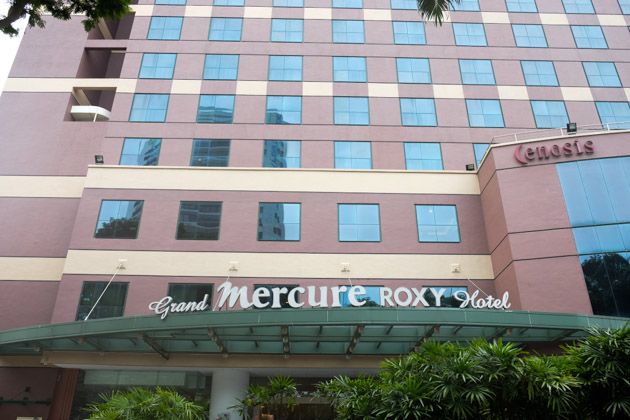 Address: 50 East Coast Road Roxy Square, 428769
Phone: 6344 8000
Grand Mercure Roxy is one of the recent addition to the list of best Muslim-friendly hotels in Singapore. Their restaurant had just received their halal certification by Islamic Religious Council of Singapore in 2012. There is an exclusive halal menu provided for only Muslims by which the food will be prepared a Halal kitchen, separated from the rest. Qibla (direction to Mecca) is also provided in the guest rooms.
Marina Mandarin Singapore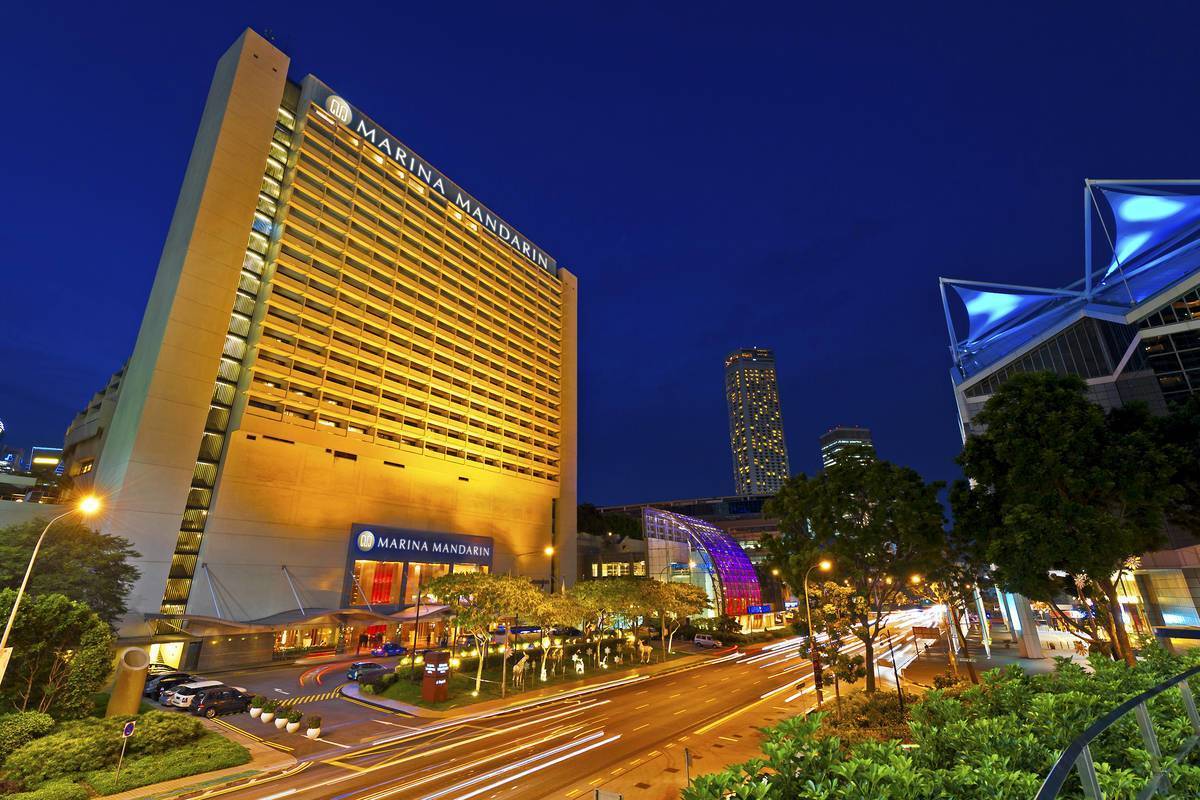 Address: 6 Raffles Blvd, Singapore 039594
Phone: 6845 1000
Marina Mandarin is a five-star luxury hotel in the center of Marina Bay area. It is also the first hotel in the Marina Bay & Suntec area to be awarded halal certification for its central kitchen and all the food stations. The hotel provides male/female prayer rooms on level 6.
Royal Plaza on Scotts
Address: 25 Scotts Rd, Singapore 228220
Phone: 6737 7966
Royal Plaza On Scotts is my all-time #1 choice for Muslim-friendly hotel. The reason is that the hotel houses
Carousel restaurant
which is one of the top buffet restaurants in Singapore. Not to forget, it's halal-certified as well. The service is excellent and the staff always cater to the needs of Muslim guest. The location is excellent, and you can also find several halal food options and Mosque nearby. Moreover, in every guest rooms, you can find prayers directions are appropriately marked. This is definitely one of the best Islamic friendly hotels in Singapore.
Fairmont Singapore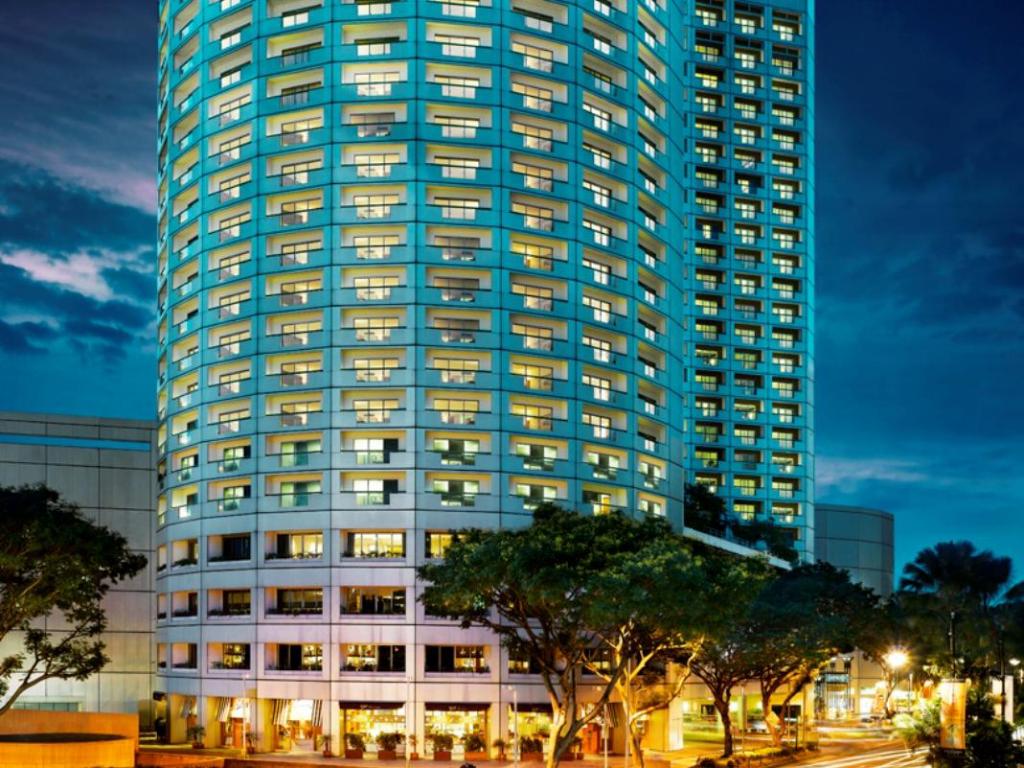 Address: 80 Bras Basah Rd, Singapore 189560
Phone: 6339 7777
Fairmont Singapore is the sister hotel of Swissotel the Stamford. Like Swissotel, you can dine their halal certified international restaurant – Asian Market Cafe. Other top reasons to stay in Fairmont includes Muslim friendly in-room facilities (Qibla direction marking, prayer mats), in room halal breakfast service and more.
Furama Riverfront Hotel
Address: 405 Havelock Rd, Singapore 169633
Phone: 6333 8898
Furama Riverfront is an affordable four-star hotel that resides along the bank of the Singapore River. The hotel is located between Chinatown & Orchard Road and is just a short 30 minutes journey from Changi Airport. Its Kintamani Indonesia Restaurant serves excellent and authentic halal certified Indonesian cuisine.
Naumi Hotel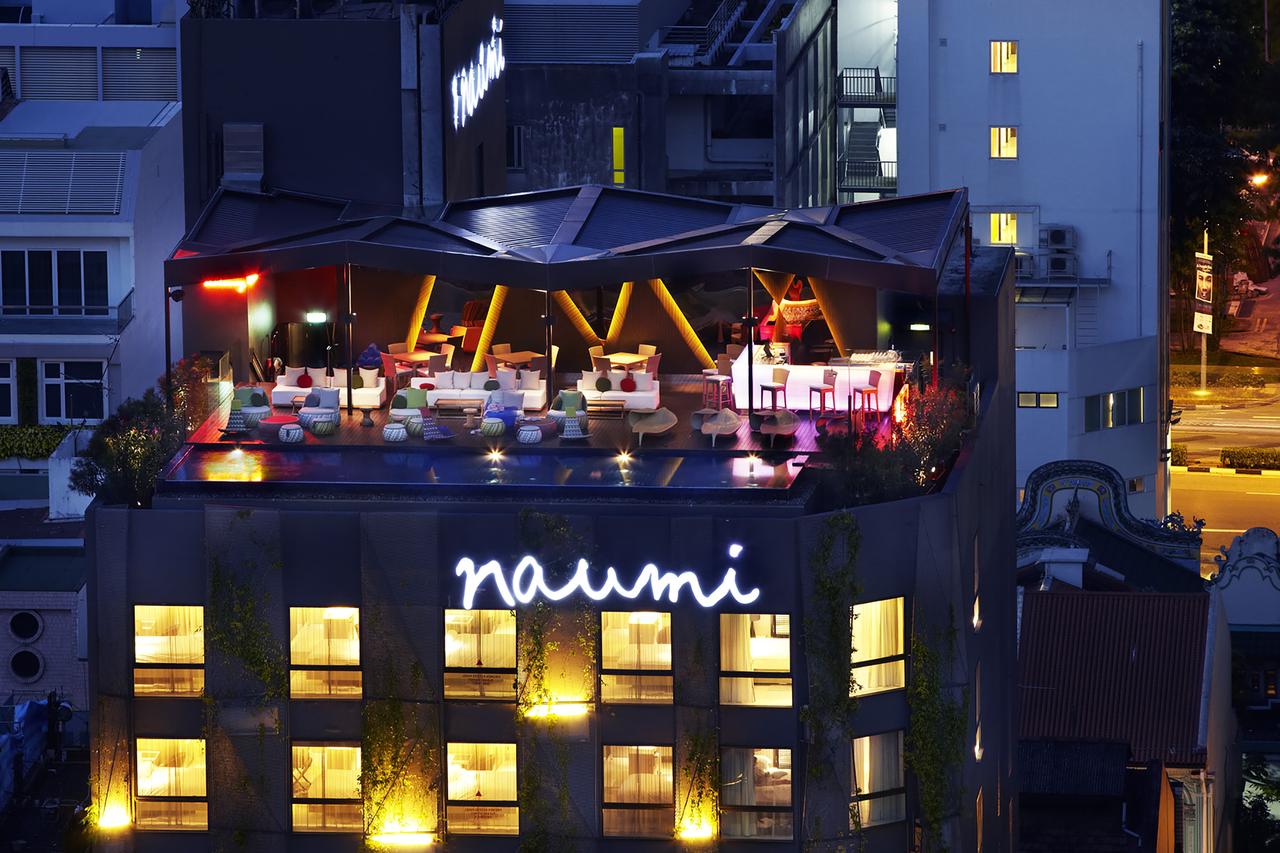 Address: 41 Seah St, Singapore 188396
Phone: 6403 6000
Naumi is just 5 minutes walk away from Cityhall MRT and 8 minutes walk away from Bugis Street market. It is also located near Arab street & Kampong Glam which a popular place to visit in Singapore. In the Kampong Glam, you can visit the Sultan Mosque which is pivotal to the Muslim community in Singapore. Rest assured that you can find lots of Halal certified restaurants and eateries around the vicinity.
Marina Bay Sands Singapore
Address: 10 Bayfront Ave, Singapore 018956
Phone: 6688 8868
Yes, Marina Bay Sands is of the most iconic architecture in Singapore. Almost every tourist to Singapore takes a photo with this amazing hotel. Unfortunately, there isn't a prayer room inside MBS hotel yet to my knowledge. Nevertheless, if you are keen to stay here, the nearest praying space is on the third floor of the Sands Expo & Convention Center which is quite near. There is also a Rasapura Masters restaurant which is kind of a hawker style food concept. Here, you can find a few stalls which are halal certified.
Village Hotel Changi
Address: 1 Netheravon Rd, Singapore 508502
Phone: 6379 7111
Though Village Hotel Changi may not be centrally located in Singapore, this hotel is sensitive to the needs of every Muslim guest. In each room, you will be able to find a Qiblat and bible in the drawer. The hotel's restaurant Saltwater Cafe is also halal certified.