Many may know of Whisk & Paddle for their brunch, but do you know that Whisk & Paddle is also a great place for dinner or chillax session? When the sun falls, Whisk & Paddle transforms itself from a cafe to a romantic pub-styled restaurant, with live music band uplifting the whole ambience. We were near Punggol after our Saturday swim and decided to drop by Whisk & Paddle to chill out for a simple drinks and snacks session.
When we arrived at Whisk & Paddle, the place is already bustling with activities and loud live band music fills the air. Frankly speaking, I am quite surprised as I did not expect the place to be so happening and lively. There is an indoor (air-conditioned) and outdoor seating area and we opted for the latter as we wanted to enjoy the live band. The live band trio consists of three Canadian guys who are extremely passionate in promoting their country songs.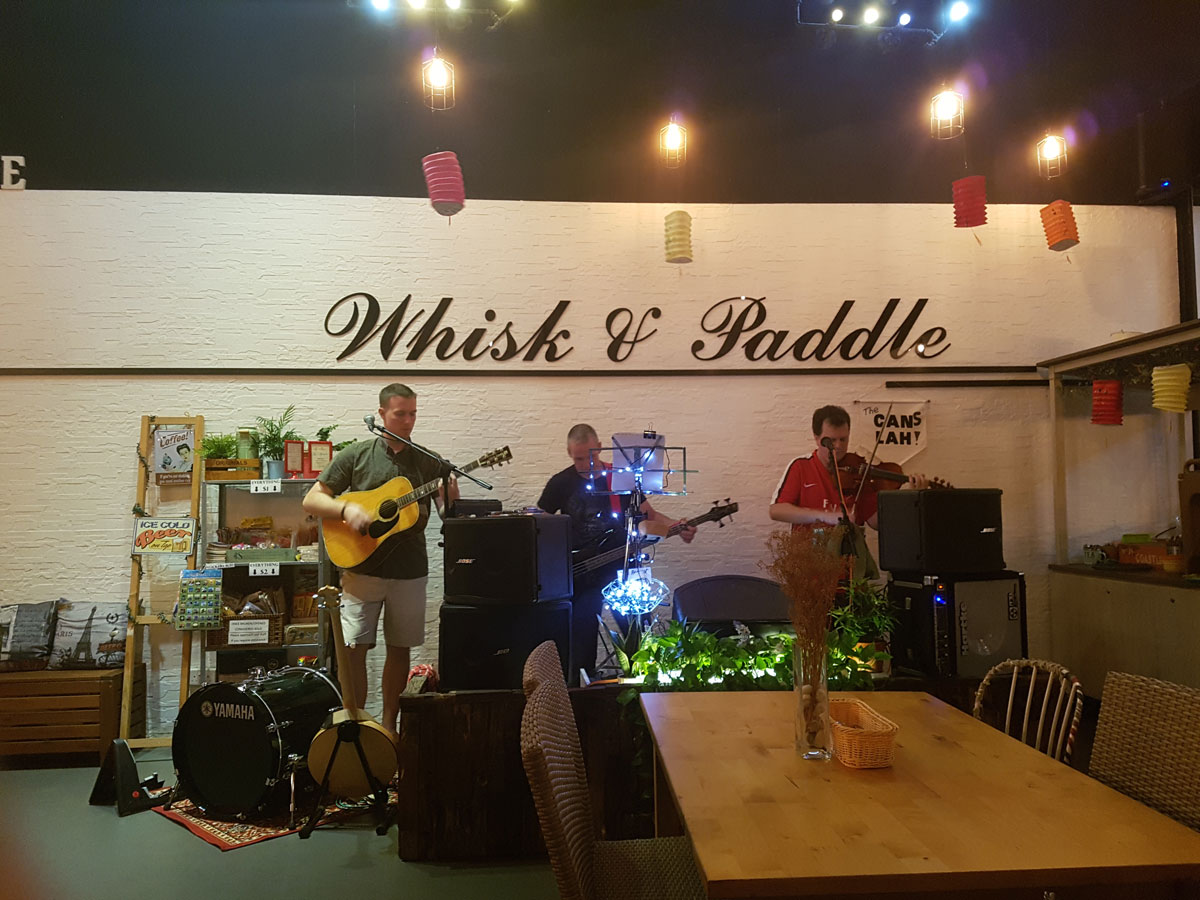 This is the outdoor seating area with a stage for the live band. We settled ourselves down in one of the tables directly in front of the stage, but we later realized it was a wrong decision as the music was a little too loud.
The indoor seating area is quite spacious and the good thing is that it is air-conditioned. This is for people who prefer a quieter and cooling environment.
Lychee Mint Cooler (Specialities) & Promegrante Wild Berries (Italian Sodas)
The drinks taste good and very thirst quenching. For me, I prefer the lychee mint cooler more as I find the wild berries a little sour.
Steakhouse Fries with Truffle Mayo
Their steakhouse fries is quite overloading. The fries are sliced in big chunks which I think will be better if the slices are smaller. Nevertheless, I love the truffle mayo. It will be better if they can sprinkle some Mozzarella cheese shreds on top of the steakhouse fries though (*coming from a cheese lover point of view)
Oriental Wings
Their oriental wings are deep fried chicken wings served with Thai chili dip. This is the best dish I ordered and I definitely recommend you to try this out. The wings are well fried until golden crisp color and the meat is juicy.
Ham & Pineapple 10″ Thin Crust Pizza
I didn't want to order this but I am mesmerized by its photo. Basically, you get honey baked ham, bacon, pineapple, bell pepper, spicy bbq sauce and a sunny side up on the thin crust. It's not bad. In my opinion, this is a great dish to go along with beers!
Mushroom Soup
Mushroom soup served with a cheese feuillete stick.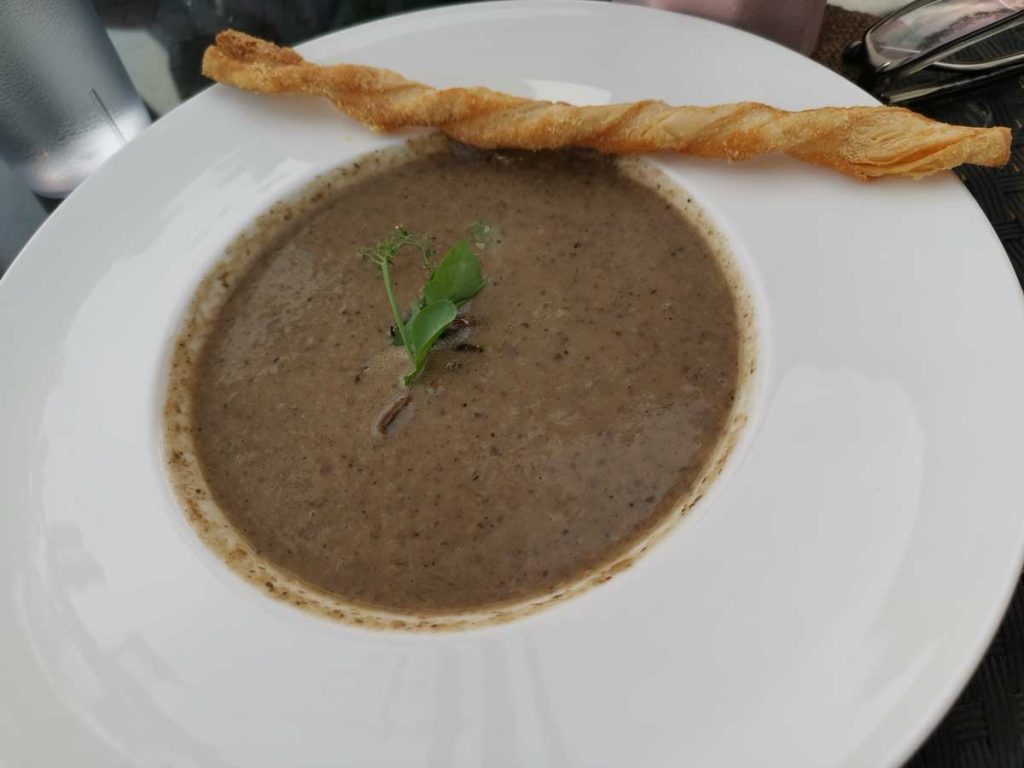 Calamari
Deep fried calamari tossed with seasonings.
Cha Yen Krup
Getting to Whisk and Paddle

Address: 10 Tebing Lane, #01-01, Singapore 828836
Website: http://whiskandpaddle.com.sg/ 
Quality of Food -

7/10

Customer Service -

7/10

Value for Money -

7/10

Atmosphere -

8.5/10
Summary
Whisk & Paddle is a great place to have dinner and chill out! The food is nice, reasonably priced and ambience is awesome with live band music etc. Well, the downside is that it is not quite easily accessible, probably only great for Punggol dwellers.
I will definitely considering revisiting Whisk & Paddle to try out their other dishes like the pasta.