For those who don't know yet, Seletar Aerospace Park (aka SAP, beside Seletar Airport) which has been redeveloped is actually home to several beautiful restaurants and cafe. Though not very accessible by public transport, this place has recently come out to be one of the top dining choices for people who enjoy dining in a white colonial-themed setting. Our place is just about a 10 minutes ride away from Seletar Aerospace Park, and it may be quite alarming to say that though we lived so near, this got to be our first visit to SAP. Our plan is to try out brunch at Wildseed Cafe & Bar – which is part of Summerhouse.
It is definitely recommended to make a prior reservation before dropping by as the cafe may get quite crowded on weekends. After you reached, you will be warmly welcomed by the cafe receptionist stationed at the entrance who will then guide you to your reserved table. I would say the service is pretty good!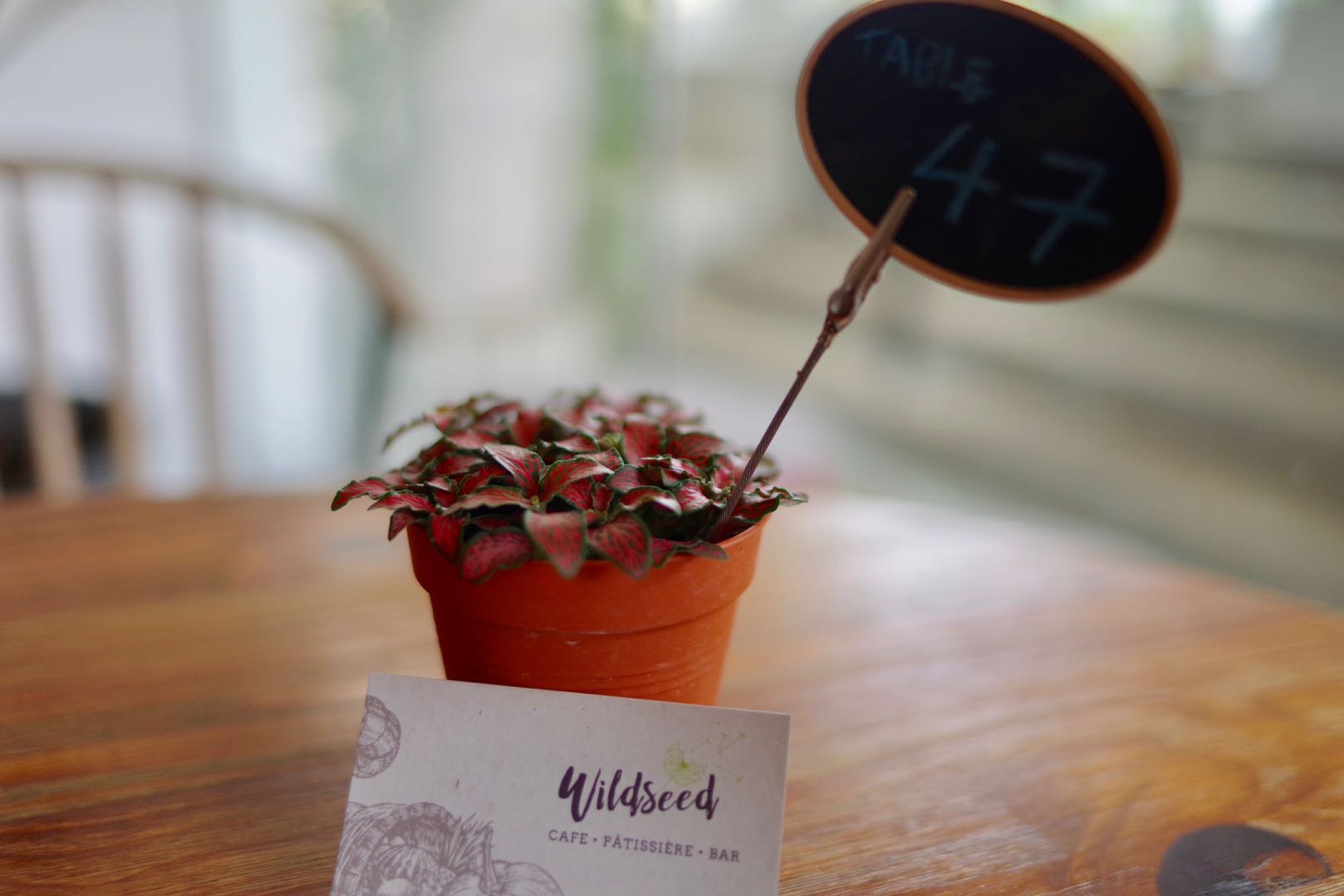 Inside Wildseed Cafe, you can also find a florist shop selling flowers and plants. If you love gardening, this will be heaven for you. The entire atmosphere feels refreshing and a little "fairy tale".
Iced Chai Latte & Tropicana Smoothie
I'm actually contemplating between a hot and cold drink and in the end, I gave up my usual hot flat white due to the overwhelming temperature (32 Degree Celsius)! I ordered an Iced Chai Latte while Nicole went for the Tropicana Smoothie. Note that iced coffee costs S$1 extra.
Wildseed Cafe has quite a variety of food on their brunch menu too. You can find dishes like Seabass/chicken fillet, salad, beef patty, pizza, waffles and so many more! Trust me, you gonna have a hard time deciding what to order.
The Usual Suspect
As an avid sausage lover, I went for "The Usual Suspect" which consist of beef sausages, grilled corn, fried egg, red cabbage coleslaw and lastly sourdough. This is a hearty and fulfilling dish for me. If I were to pick on something, the beef sausage tasted a little salty for me. On the bright side, their sunny side up egg is totally thumbs up! The eggs they use has an orange yolk color which seems to be a healthier choice!
Bacon and Eggs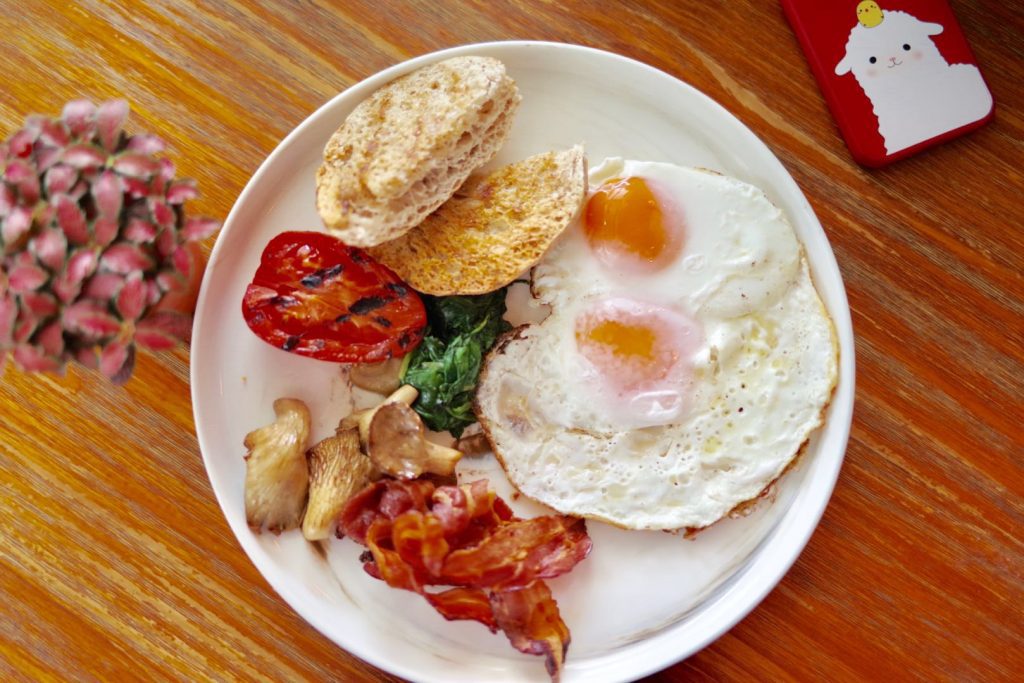 We found Bacon and Eggs on another menu (not their usual weekend brunch menu) – This seems to be a new dish the cafe is introducing. Overall, this is quite an average dish. If I were to compare Bacon and Eggs with "The Usual Suspect", I would say I prefer the latter.
After your brunch, you could take a stroll in the garden (The Summerhouse Edible Garden) just behind The Summer House too. Take in some freshness of the air while enjoying the beautiful scenic of the greenery… Don't forget to take some nice shots with their Garden Domes too. This is Instagram worthy!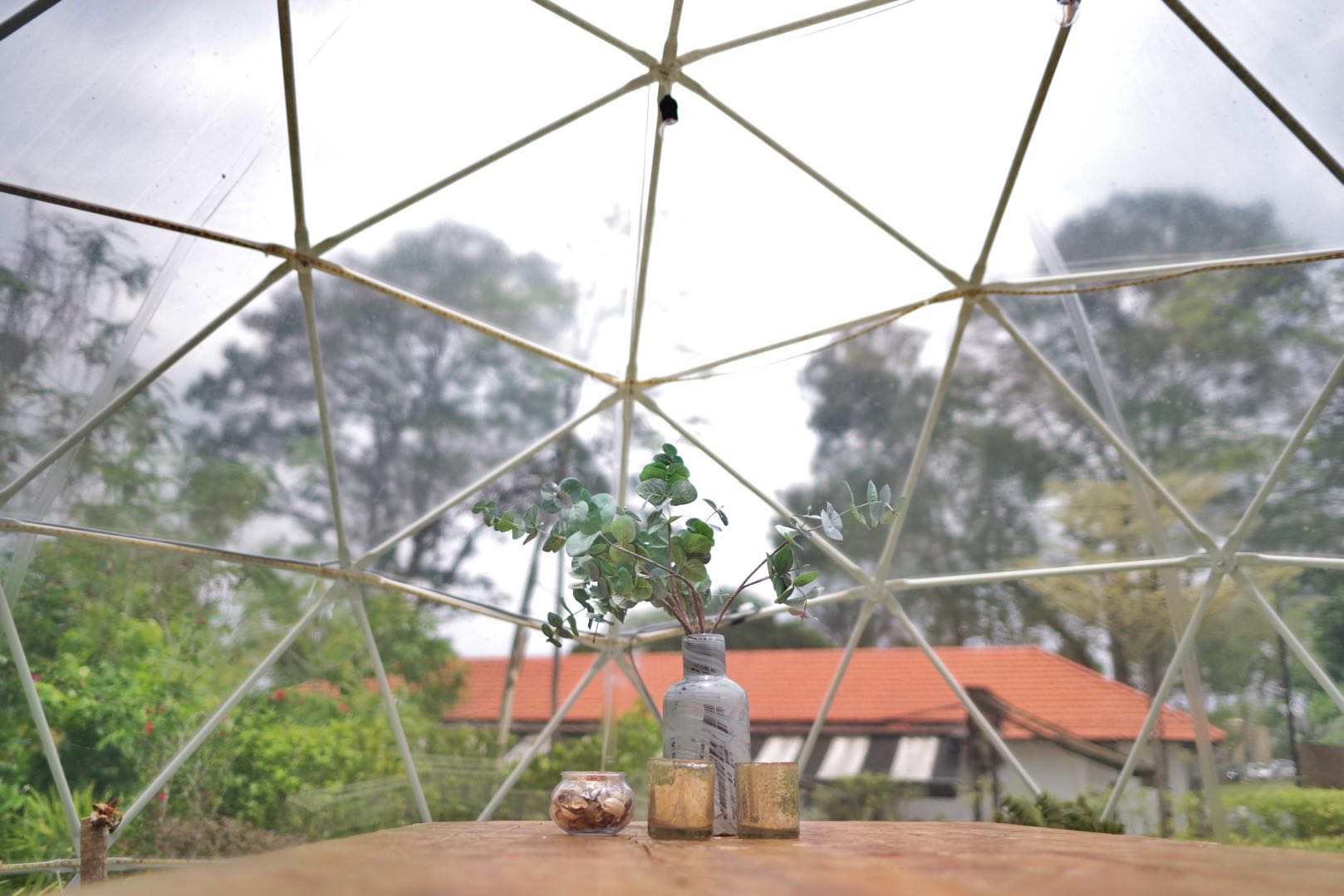 Getting to Wildseed Cafe & Bar
Address: 3 Park Ln, Singapore 798387
Website: http://www.thesummerhouse.sg/wildseed-cafe-bar/
Quality of Food -

6.5/10

Customer Service -

7/10

Value for Money -

6.5/10

Atmosphere -

8/10
Summary
Overall, we enjoyed our brunch at Wildseed Cafe. I would say the food quality in the cafe is pretty decent (not extremely great though). The atmosphere of the cafe is definitely worth the dime! Thus if you are okay heading towards a "not a very accessible" place for a unique brunch experience, go for it!
We'll definitely make another visit to try out their garden dome dining as it seems really nice and romantic – Maybe on our anniversary!