This Saturday we finally made our reservation at Carousel Royal Plaza On Scotts to redeem for our Carousel vouchers (3X$30) we had gotten from DBS rewards! There is only a few days before the vouchers will expire so we thought it's a good idea to use it this weekend when we don't have much plans. It has been a few years since I last tried Carousel buffet, so I am quite curious to see if the standard of the buffet is still as good as what they claim it is. Previously, I am very impressed by the service, dining experience and the wide selection of food.
Carousel has been awarded the Best Buffet Restaurant Award from 2010 to 2016 by SPH Asia One
Well, another plus point for Carousel is that all the food is prepared in Halal-certified kitchens. That's very considerate for our muslim friends.
Getting To Carousel @ Royal Plaza On Scotts

Address: Royal Plaza on Scotts, Lobby Level 25 Scotts Road, Singapore 228220
Telephone: (65)6589 7799 / (65)6589 7745
By MRT: Alight at Orchard Station. It is a 3 minute walk from the MRT station.
We reached the hotel at around 6:30PM. We saw this amazing F1 race bar model that is created by bottle caps and can't help but to take a photo of it.
After we are being served to our table by the waiter, we begin our feast! Prior the reservation, I actually requested to be seated by the window. I kind of regret it later on as it is quite a distance from the buffet stations.
Check this out. The utensils are being put in a holder. Personally, I think this is a good idea! I always leave my utensils all over the table, this make it more organized. 🙂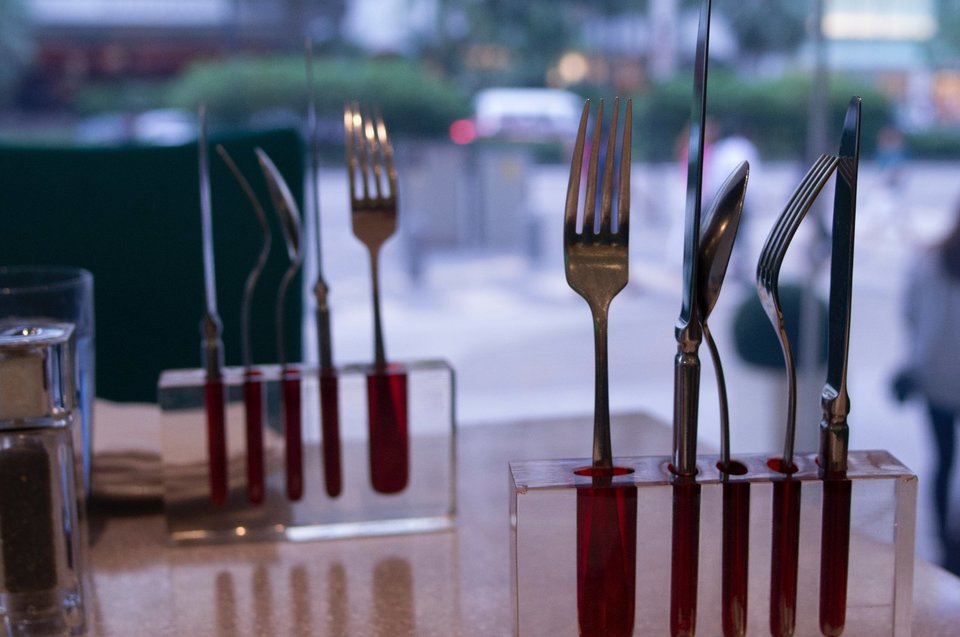 Quite surprise that it is not full house. Initially, I thought the restaurant will be fully booked.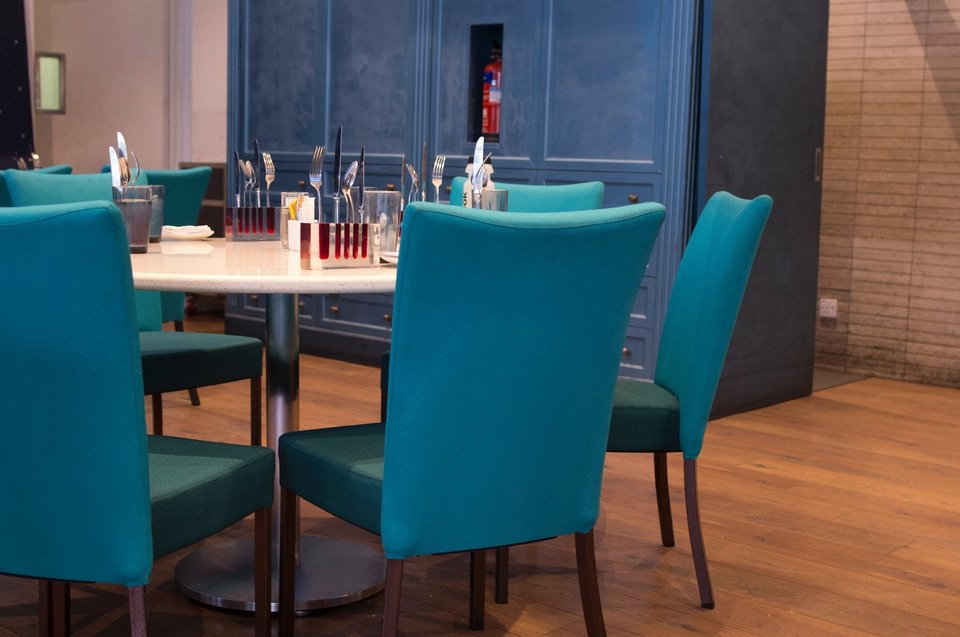 We began filling up our plates with food. It's time to start "pigging" in.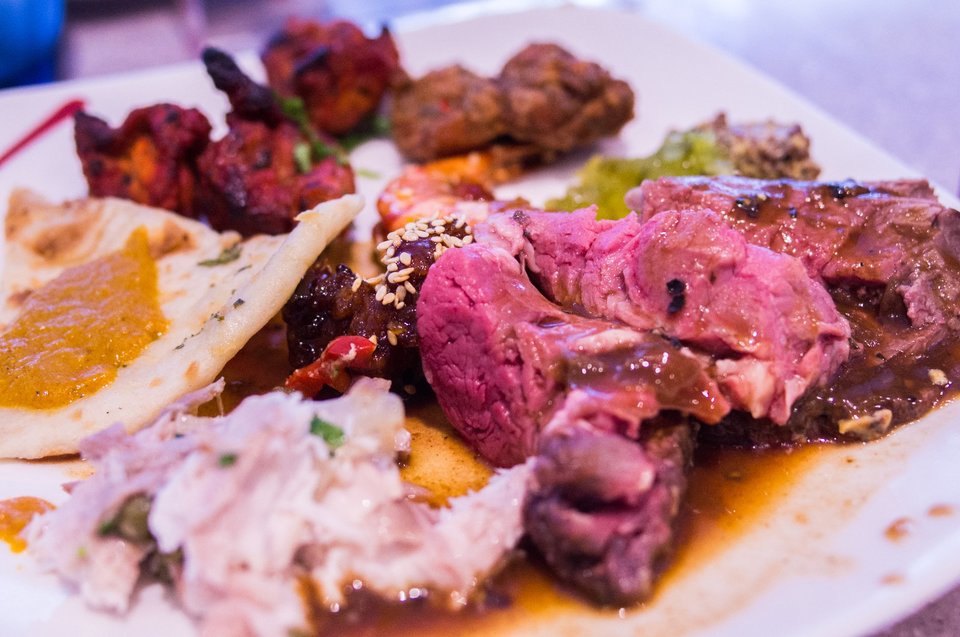 The Seafood Station is always my favourite station! Just look at the selection of fresh seafood! There are also Boiled Maine Lobster and Canadian Oyster during weekends. Don't forget the Fine de Claires, US Oyster Scampi, Spanner Crab, Alaska King Crab Leg and more.. My favourite are the boiled tiger prawn and the mussels.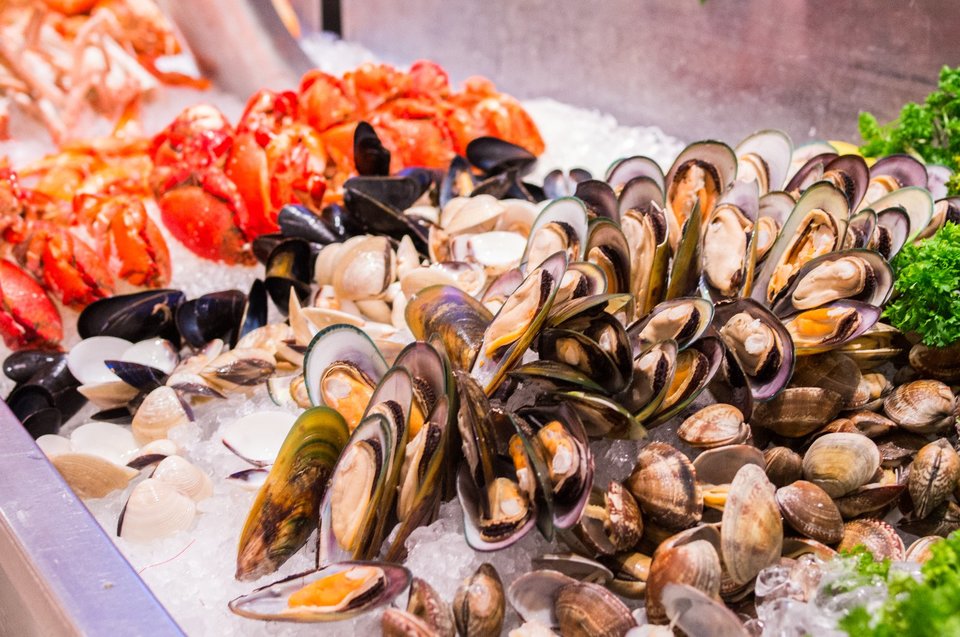 The Sushi, Maki and Teppanyaki Live Station station are just opposite of the seafood station.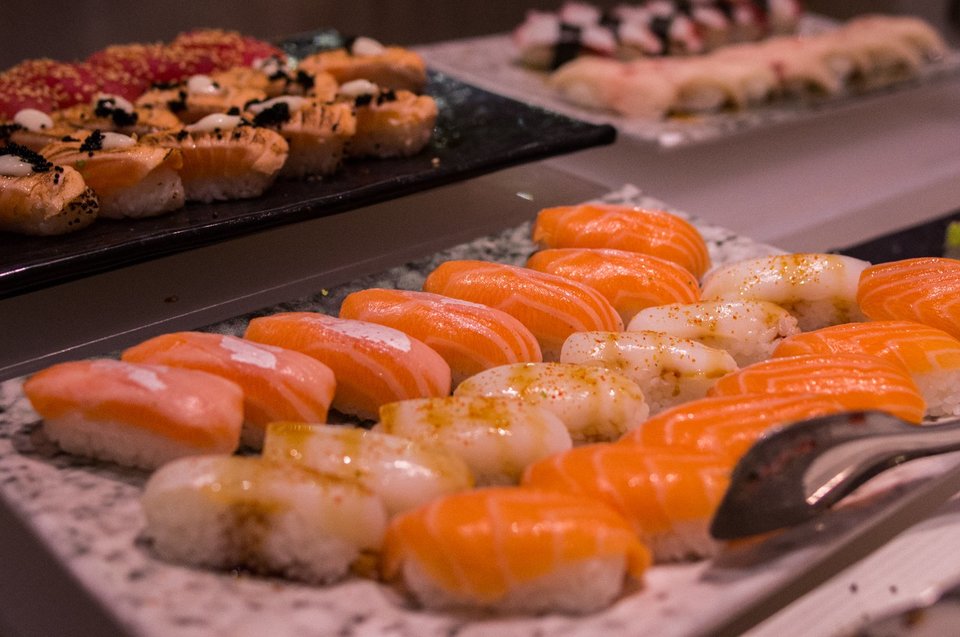 Nicole enjoys the dessert station the most. There are frozen yogurt, muffins, specialty cakes, waffles, chocolate fountain and more.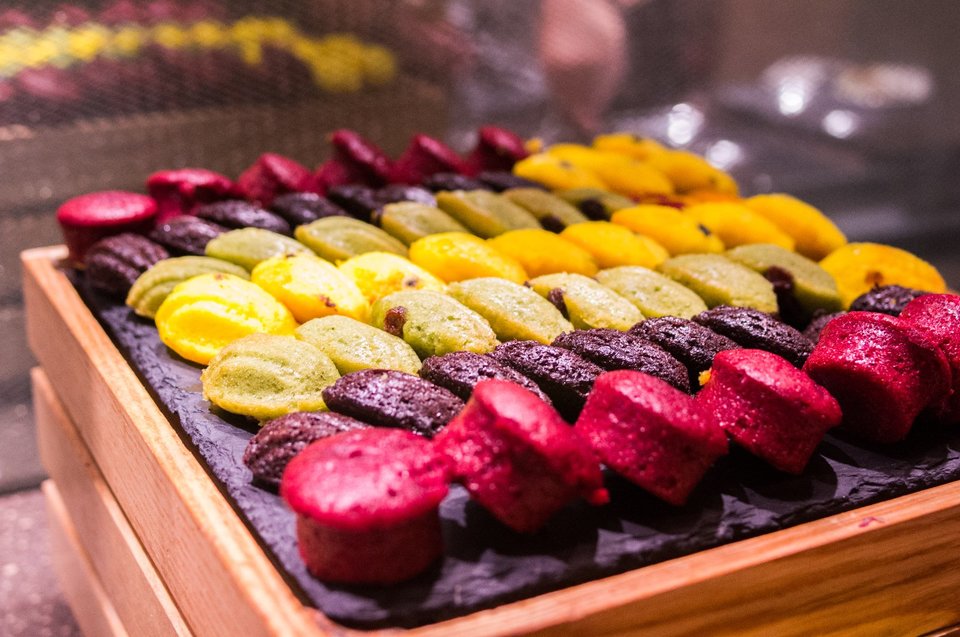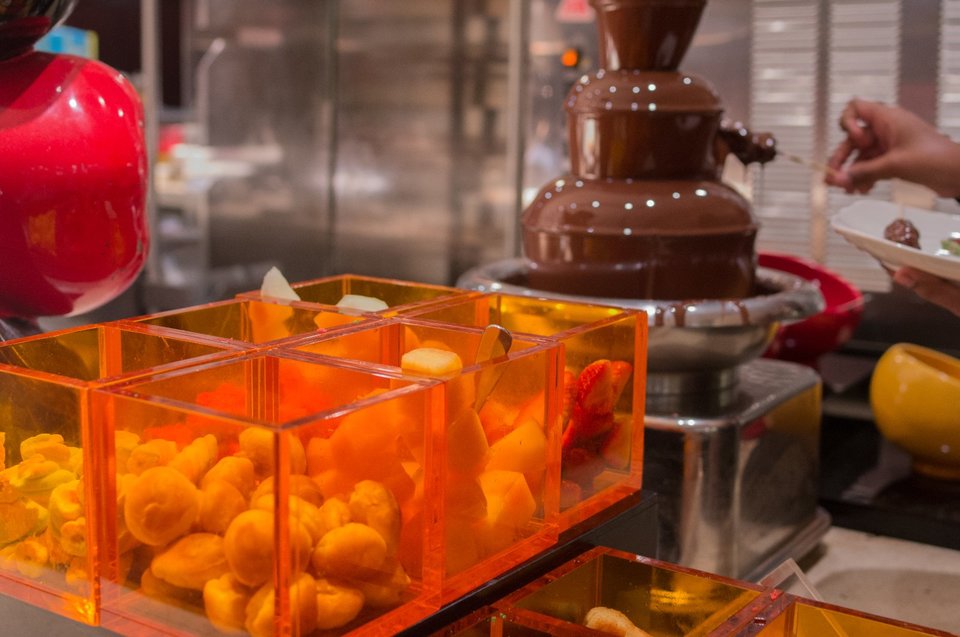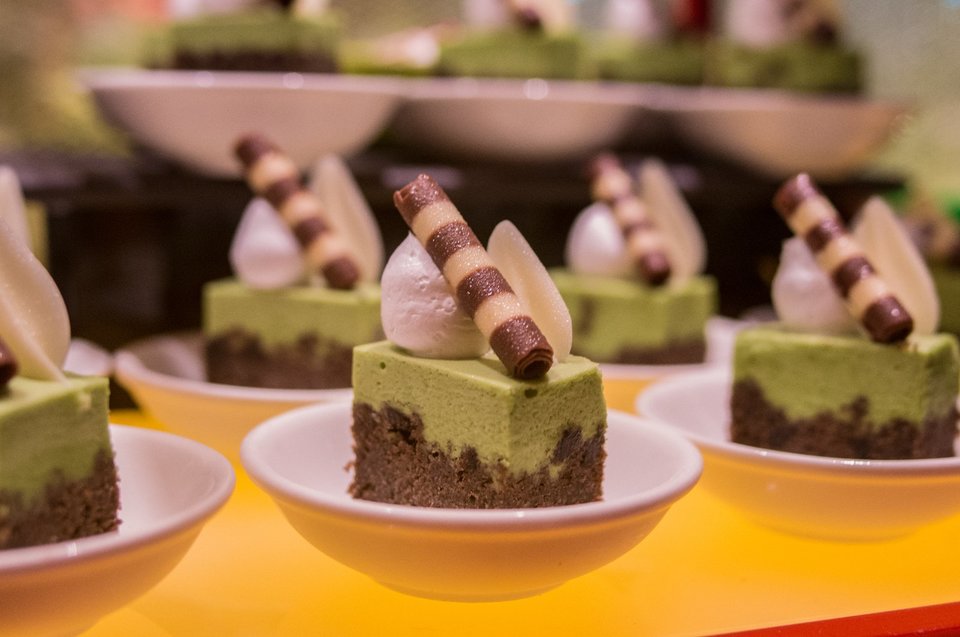 There is this super big fish beside the Carving station which serves traditional roasted chicken and beef. I forget the name of this fish dish but it tasted great.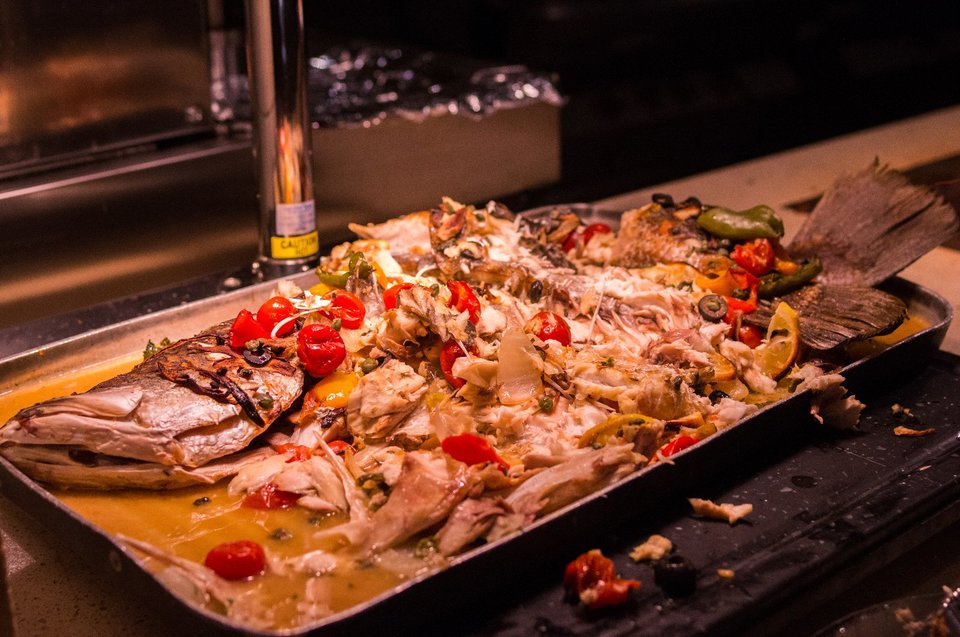 This is the Paella Mixta (Meat & Seafood Paella) – Spanish dish
Singapore's chilli crab. I didn't try this as i am reserving my stomach for the fresh seafood.
The Asian station also serve our chicken rice, laksa and a lot more local delights.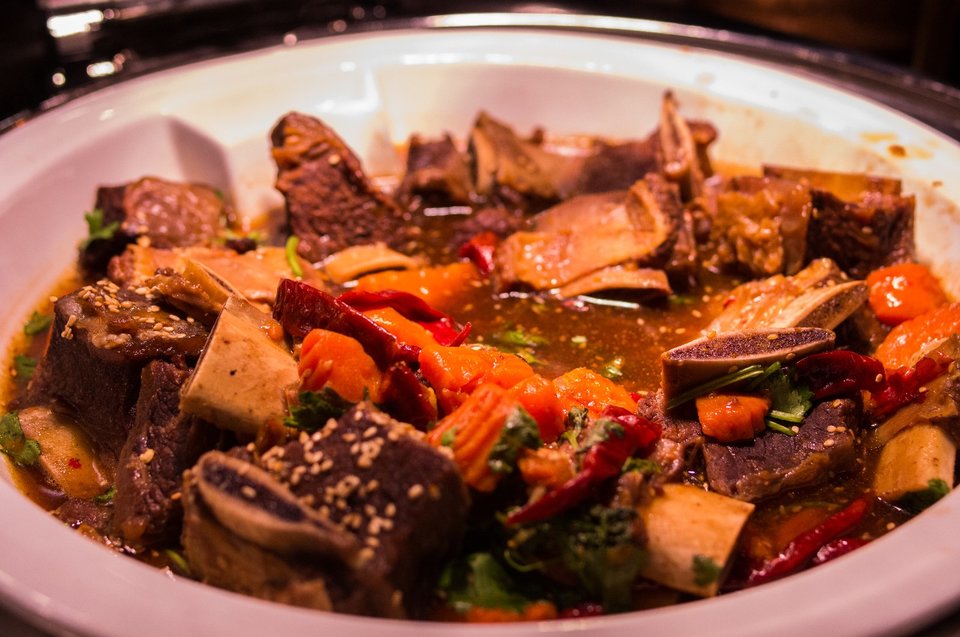 Not a fan of bread and cheese when eating dinner buffets.
After eating for around two and a half hour, we decided to ask for our bill and make our move as we can't eat any more. We were super full!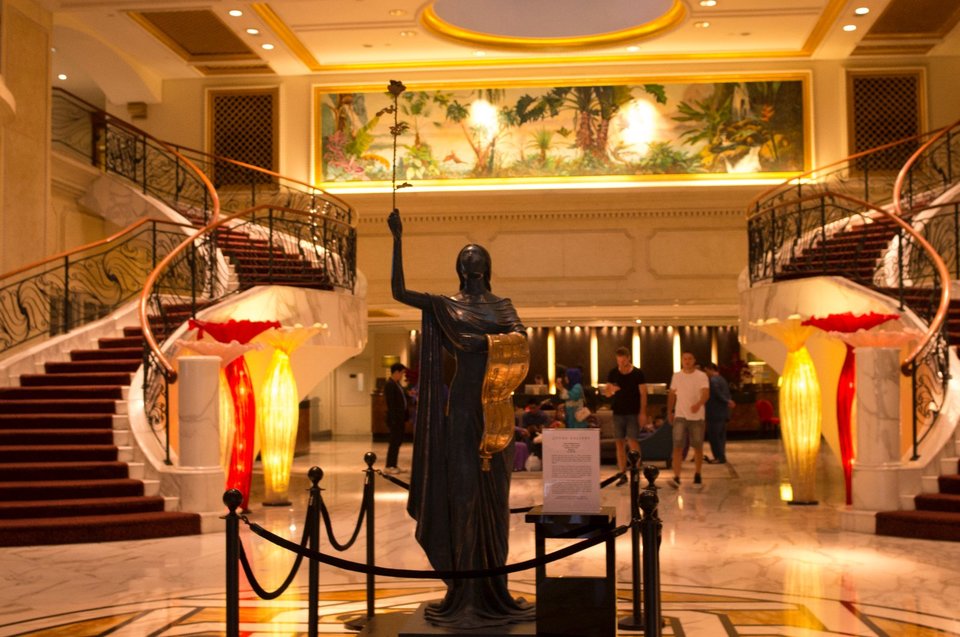 Overall, I think Carousel buffet is somehow on the steep side of the price. We paid around $120SGD after the $90 voucher we had. Food and service, there's not much to complain about.
Quality of Food -

8.5/10

Customer Service -

8.5/10

Value for Money -

6.5/10

Atmosphere -

7/10