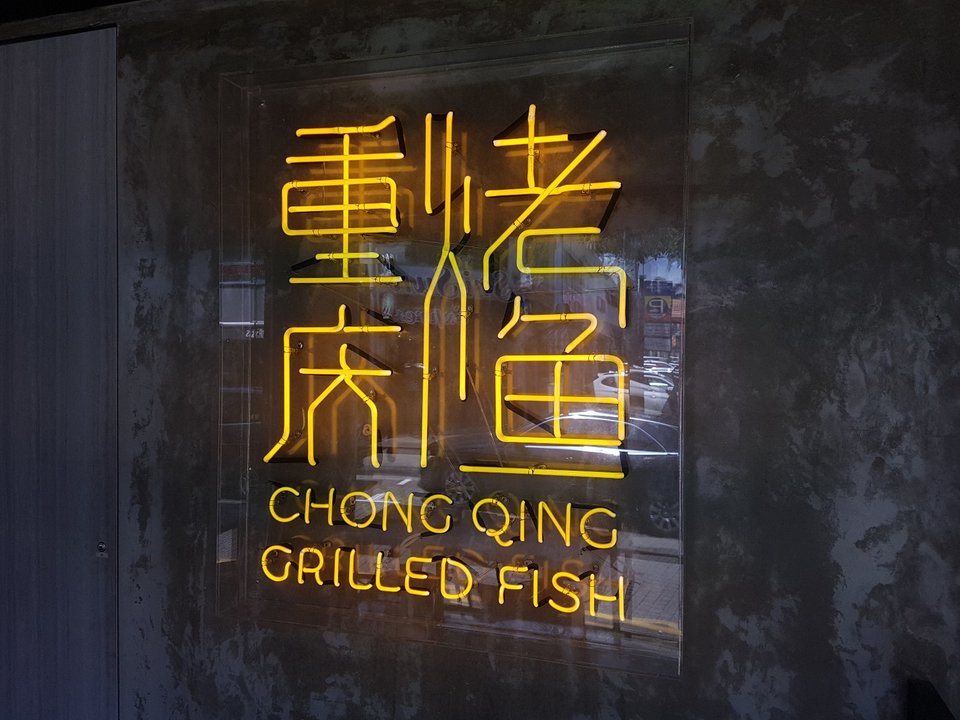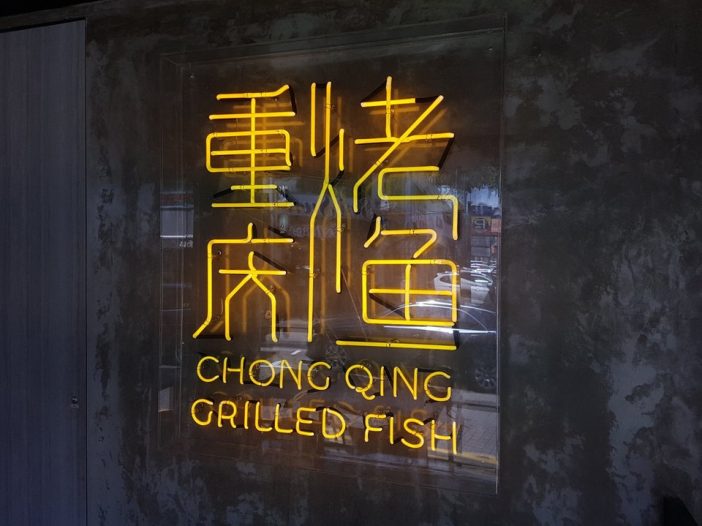 Chongqing grilled fish (重庆烤鱼) is a popular Sichuan cuisine by which charcoal grilled fish is served in a spicy mala gravy on a simmering hot pot. Named by this Sichuan delicacy, Chongqing Grilled Fish (CQGF) is a restaurant chain with outlets in Mosque Street, Liang Seah and now, Serangoon Gardens.
The origins of CQGF dated back in 2010 when the group first introduce Chongqing Grilled Fish concept in Singapore. The founders are inspired by the rich heritage and legend of Sichuan and decided to bring this concept back to Singapore.
CQGF three core beliefs: Inspiring, Innovation & Sophistication
Occupying the old Tom Yum Kungfu space, Chongqing Grilled Fish opened its latest outlet in Serangoon Gardens this July 2017. That's pretty good news for us as we stay nearby, though we do miss the old Tom Yum Kungfu. As Nicole is from Chongqing, she is extremely excited to try Chongqing Grilled Fish restaurant and see how it fares in terms of authenticity.
Step 1. Choose Your Fish
You can choose from 4 different types of fish: Sea Bass (S$32/S$38), Golden Snapper (S$32/S$38), Patin Fish(S$38), Grass Carp(S$48). According to Nicole, locals normally choose Grass Carp when eating Chongqing grilled fish in Chongqing. We wanted to try out Golden Snapper initially, but unfortunately, it was not available and the staff recommended Sea Bass to us.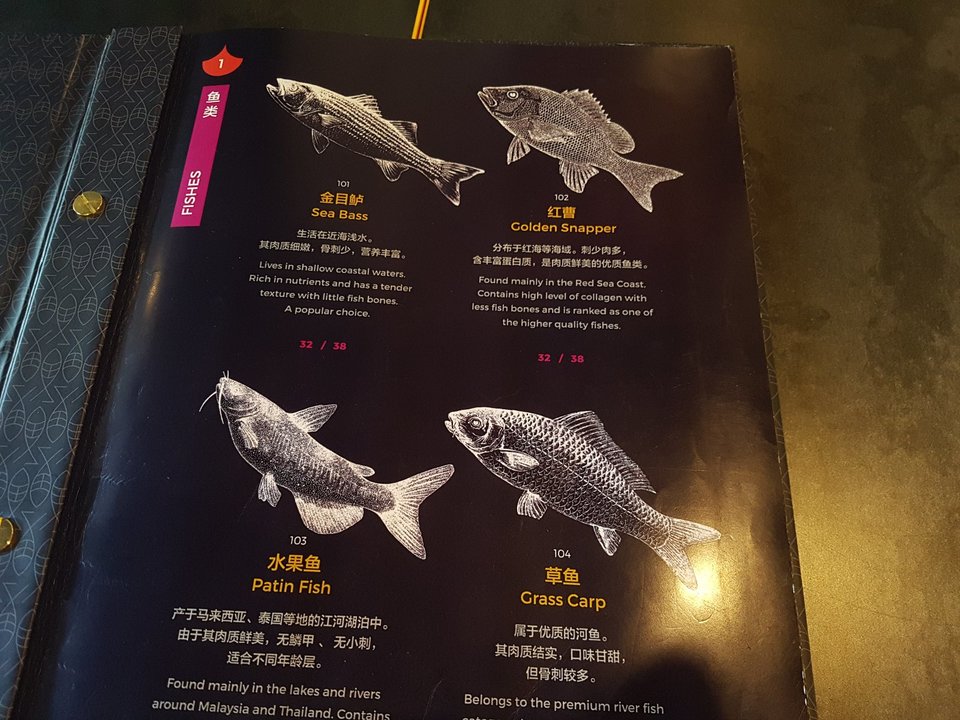 Step 2. Select The Flavour
Select how you want the fish to be cooked. There are six different flavors to choose from.
Spicy Fragrant
Hot & Sour
Fermented Black Bean
Spicy Numbing
Pickled Cabbage
Mushroom Herbs
Fresh Chillies
I would definitely recommend "Spicy Fragrant" or "Spicy Numbing" if you want to experience the authentic Chongqing Grilled Fish. You can also specify the level of spiciness you would like. e.g. Xiao La, Zhong La, Da La.
Step 3. Select Your Side Dishes
The side dishes will be cooked together in the fish broth. We order the following sides.
Kelp – S$3.80
Fried Potato Slices – S$3.80
Handmade Noodles – S$4.80
Sotong Balls – S$4.80
Spicy Fragrant Chongqing Grilled Fish – Da La
Handmade Noodles
The handmade noodles come on a separate plate as it will be soggy if mixed together in the hotpot.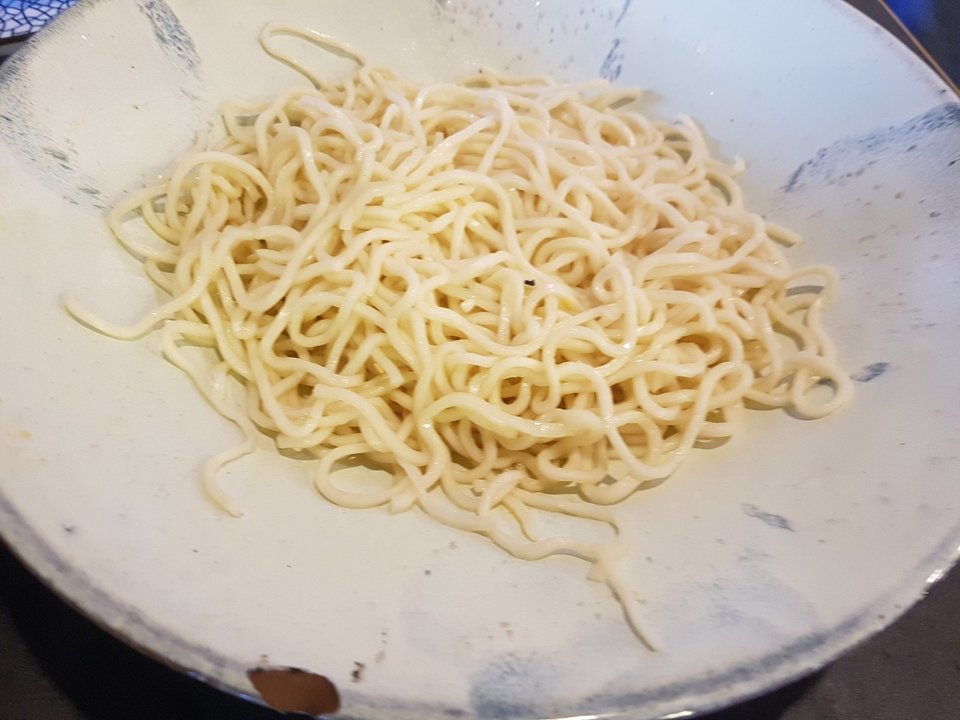 Mouth Watering Chicken – S$6.80
Nicole feels the mouth watering chicken is not as authentic as in Chongqing. It is mainly due to the sauce.
Dry Pot Prawns
The dry pot prawns consists of prawns, fried potato thick cuts, celery, green and red chilies, sliced lotus roots, peanuts and white sesame. At S$19.00, you get around 10+ small prawns. I would say the gravy tasted pretty good. Definitely recommend to add on a bowl of rice to go along.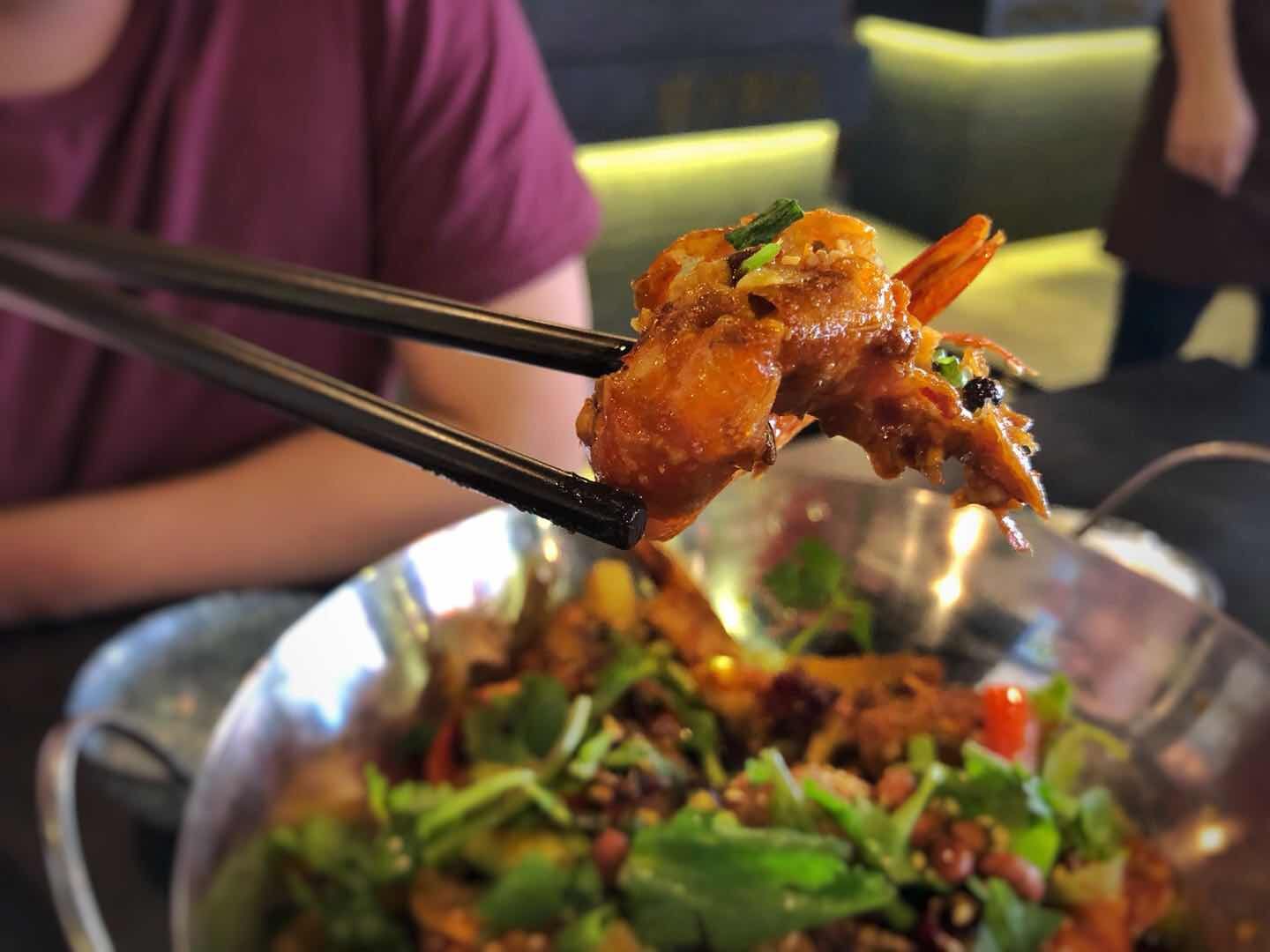 Dry Pot Intestines
This is Nicole's favorite dish. But, not so much to my liking as I don't really enjoy intestines. This dish consist of pig's intestines, fried potato thick cut, celery, green and red chilies, sliced lotus, peanuts, and white sesame. The ingredients is similar to that of the dry pot prawns.
Passion Cooler – S$4.50 / Purple Paradise – S$4.50
We ordered two sodas (Passion fruit soda & Grape soda) to go along. When you eat spicy food, sodas like this really helps – especially when it is so hot in Singapore.
Getting to Chongqing Grilled Fish Serangoon Gardens
Address: #01-60 Serangoon Gardens, 2 Maju Avenue, 556680
Tel: 6702 6680
How To Get To CQGF Serangoon Outlet
If you need some help on directions, watch this video below.
Quality of Food -

7/10

Customer Service -

7/10

Value for Money -

7/10

Atmosphere -

7/10
Summary
Chongqing Grilled Fish restaurant serves "quite" authentic Chongqing Grilled Fish. I am quite satisfied with the quality of food. But, our grilled fish took quite a while to be ready though. Customer service is good and the staff took the patience to recommend us the dishes. The interior of the restaurant is cozy too. As for the price, is it not relatively cheap, our bill for 2 persons come at S$70+.
Nevertheless, I will revisit Chongqing Grilled Fish again next time if I am craving for some spicy hotpot.