Paris is the favorite city destination for many people, including myself. I always imagine taking a stroll at night enjoying the romantic orange lights which lit up the whole city. That's no other city in the world that is just like Paris! I have been to Paris once, but that was with a package tour which brings you to major cities in Europe. Ever since then, I have been setting sight on visiting Paris on a free & easy tour to further experience the city better. If you're visiting Paris and wonder what you should buy back? You are going to be in trouble… Because there are so many nice stuff and souvenirs, and the list just goes on and on. Today, my goal is to help you narrow down and curate a list of what to buy in Paris, in my own opinion of course.
Buying Guide: What to Buy In Paris 2023
Eiffel Tower Replica/Miniature
Eiffel Tower is the symbolic tower of Paris, and one of the most recognizable and most visited paid monument in the world. That being said, you got to buy back some Eiffel Tower Replica to signifies that you have check-in there. If you are wondering where you can buy the replica, do not worry as this can be easily found anywhere in Paris. Walking along the streets of Paris, you can see many street sellers promoting their Eiffel tower replica. Depending on sizes, a typical normal size Eiffel Tower costs around 1 €.
A Bottle of Wine
Nobody leaves Paris without taking back a good bottle of wine back home. Ask any Parisian and you will get the same recommendation. Wine is something that is deeply rooted in their culture and lifestyle, and thus this is a great souvenir to consider. In terms of buying good wine, there are many great places around Paris sells good quality wine – Check out Nicolas or Le Mouffetard.
Macarons
When you visit Paris, it will be a great decision if you want to try out the popular French pastries. Who don't like all these sweet savoury mini colorful macarons? For those who don't know, macarons are little and colorful pastries which are made from sugar and almonds, and they also come in many different flavours. I will recommend you to get your macarons from Ladurée, which is one of the more famous brand.
Cheese
Paris is popular for cheese too, and if I am not wrong, there are almost 500 different types of cheese you can find. You can buy cheese from almost any grocery shops, but note that those are not the best places to get really good cheese. The recommended place will be in Fromageries (also known as cheese shops). Here, you can find the most "heavenly" and "smelly" cheese. For cheese lovers, you'll love this. The sellers in Fromageries are also super passionate about cheese and can help you in anything from choosing your cheese to even answering your questions on cheese making process.
Portraits/Paintings
Wander around the streets of Place du Tertre, and you can see many local artists selling their masterpieces. This is an open square in Montmartre which is once frequent by the some of the greatest in artists in the past. Today, Place du Tertre is frequent by tourists like you and me. So, note that the place can be amazingly crowded with tourists during the day. Consider having your portrait drawn here. There are also many cafes, shops, and live music around the place, making the atmosphere lively and artistic.
Luxury Branded Goods
Talk to any ladies about shopping in Paris and I am sure you will see most of them get excited about luxury brands like Chanel & Louis Vuitton. Yes, Paris is the right place to satisfy your shopping desires for well-known luxury brands. The good news is that items made in France usually cost less if you shop in France. This means shopping for luxury brands (made in France) will be relatively cheaper as compared when you buy at home. Happy shopping!
Parisian Tea
Do you know that the art of drinking tea in Paris started as early as the 17th century? What a great pastime it will be to able to indulge in an afternoon tea session where you are served with a tray of sandwiches and pastries at a nice Instagram worthy cafe or hotel. Visit Le Meurice, Four Seasons Hotel George V or Shangri la in Paris to experience the Parisian way of having afternoon tea. If you want to check out and buy back some good quality tea, shop at Mariage Frères, Palais du Thés, L'Autre Thé.
Chocolate
Chocolate is something that is loved by people of all ages since its advent. You can almost find chocolate products anywhere in Paris. When you are in Paris, you will be surprised at how many patisseries or chocolate shops you can find. If you ask any locals about which chocolate shops to recommend, you will find these common brands: Debauve & Gallais, Maison Pralus, Gérard Mulot. The most famous one will be Debauve & Gallais which started as early as the 1800s. Don't forget to buy some dark chocolates with 99% cocoa back.
Perfume, Makeup, Lotion
Do you know that wine, perfume, and fashion is the best performing industries in France? There is a reason why France is dubbed as the country of perfume. The knowledge of perfumery arrives in Europe as early as 14th century due to Arabic influences. For shopaholics, you may want to visit Sephora which is one of the more famous cosmetics chains in Paris. The shop offers perfumes, makeup, skincare, lotion and more, featuring more than 300 brands.
Foie Gras
If you are a fan of Foie Gras, be sure to drop by restaurants like Comptoir de la Gastronomie which specialty is in Foie Gras. According to customers reviews in Tripadvisor, Comptoir de la Gastronomie serves superb Foie Gras. As to where to buy Foie Gras in Paris, most of the restaurants or groceries does sell Foie Gras. So, be sure to grab a packet or two back before leaving Paris.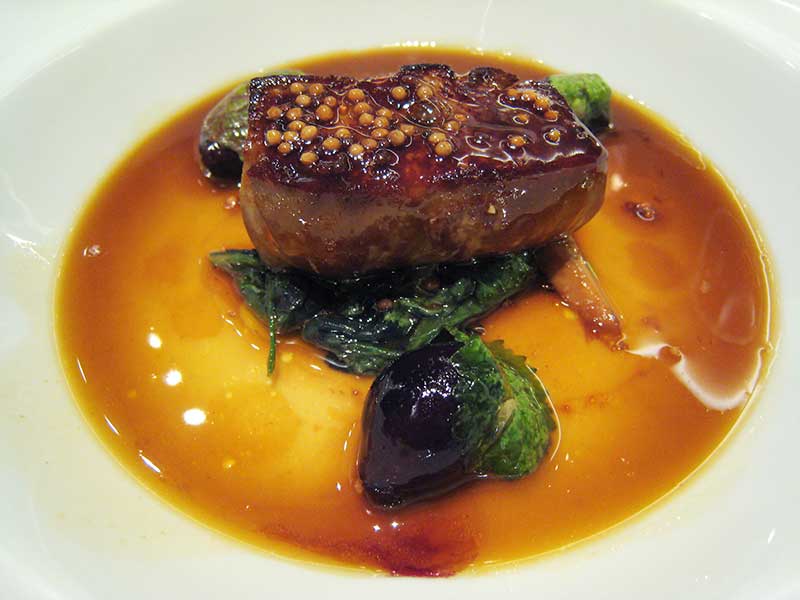 Tips for Shopping in Paris
Alright, before you dive into your shopping spree in Paris, let me share some helpful tips. So, stores in different parts of the city might open and close at different times, so be sure to check that out. While most shops take cards, it's smart to have some cash on hand, especially when you're checking out cool markets and small stores.
Oh, and here's a cool tip: if you're around in January or July, keep an eye out for big sales – you could find awesome stuff at great prices. If you're not from Europe, don't forget to ask about how you can get some of your tax money back on stuff you buy. Lastly, take your time while you're shopping. Paris is all about enjoying the moment, and shopping slowly helps you find special things that really match your style and make your memories of this awesome place even better.
Wrapping Up
Shopping in Paris is like stepping into a stylish and elegant dream. You've got designer boutiques and charming markets to explore, offering something for everyone. But it's not just about the things you buy – it's also about the memories you create while strolling down delightful streets, chatting with locals, and stumbling upon delightful discoveries. So, get ready to indulge in Parisian fashion, beauty treasures, delectable treats, and more. Take your time, roam around different neighborhoods, and pick up items that hold their own unique stories. Whether it's a chic outfit, a captivating fragrance, or a charming vintage find, each purchase will serve as a cherished reminder of your incredible time in Paris. Enjoy your shopping adventure!