Lucerne is a compact city in Switzerland known for its preserved medieval architecture, sits amid snowcapped mountains on Lake Lucerne. It is one of the most visited places in Switzerland and can be seen as  a condensed version of the entire Switzerland.
If your itinerary is a bit tight like ours, here is an activity list for you to well-spend a half day in Lucerne.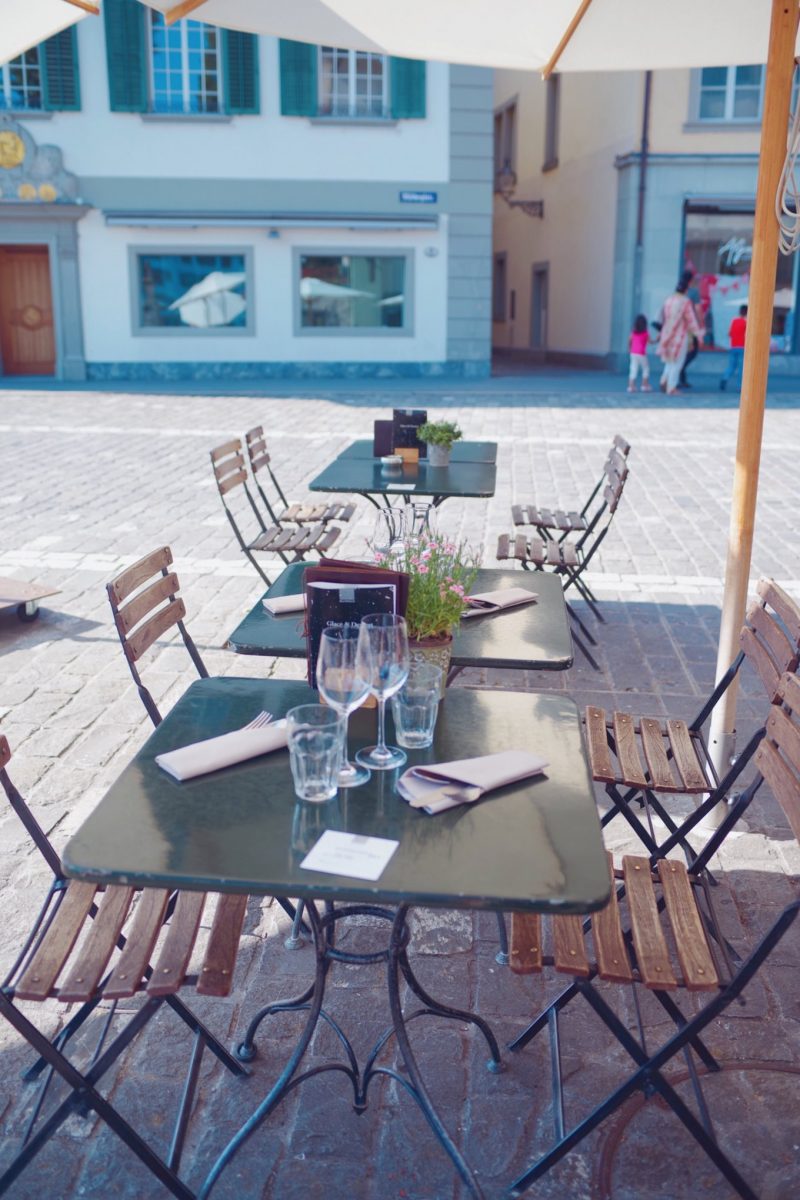 Arrival
Our flight arrived Zurich at around 12 pm. Leaving Zurich for Lucerne, we arrive in Lucerne train station around 1 hour later, i.e. around 2 pm, we finally reached our destination and would spend the rest of the day there after settled down in hotel .
Attractions
Walking towards the sparkling Lake Lucerne, you will see the famous The Kapellbrücke, a covered wooden footbridge spanning the River Reuss diagonally in the city. With a length of 200 meters, the Kapellbrücke already becomes the landmark of Lucerne. Actually I was very impressed by the quiet morning by the bridge, when vendors of the morning market are just started and the bell rings with the sound of birds. Sun rays casting the bridge in orange, everything just looks as peaceful as in fairytale.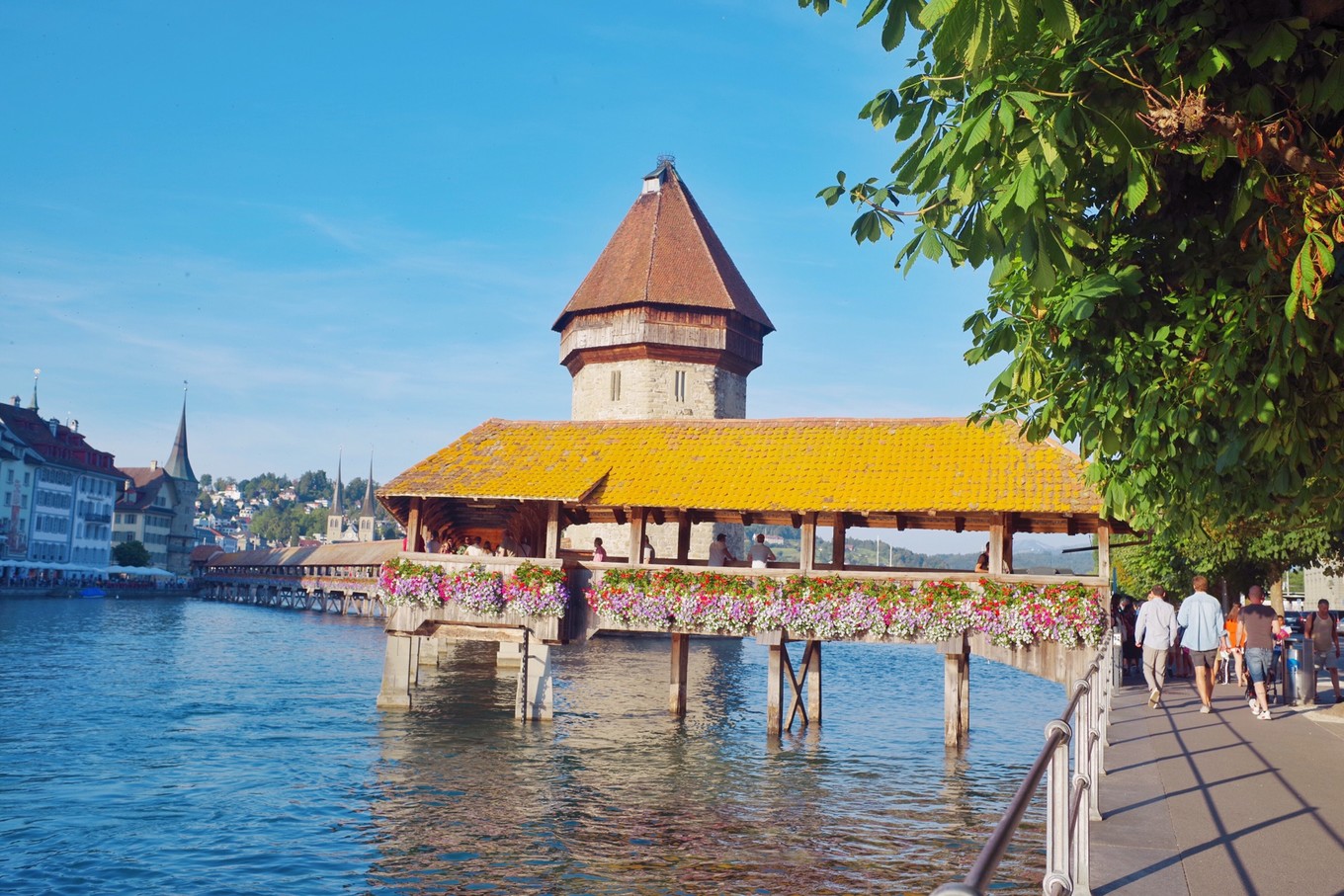 Another well-known landmark is Lion Monument, or the Lion of Lucerne, a rock relief designed by Bertel Thorvaldsen and hewn in 1820–21 by Lukas Ahorn. It commemorates the Swiss Guards who were massacred in 1792 during the French Revolution, when revolutionaries stormed the Tuileries Palace in Paris.
Dinner
There is a time difference of 6 hours between Singapore and Switzerland. Although it's already 12 AM in Singapore, it was exactly dinner time in Lucerne.
We booked the restaurant in Schloss-Hotel Chateau Gütsch in advance. The hotel is palace style hotel with a very good view of entire Lucerne from the top of a hill. Since the room rate is a bit high (>400 sgd per night during peak season) we decided to have a dinner on the deck only. The hotel is not far from the center town. Walking about 10 mins, you will arrive at the funicular station where you can take the funicular up to the hotel in 3 mins. If you got Switzerland pass, then it's free. Believe me, you will definitely be astonished at the bird view there.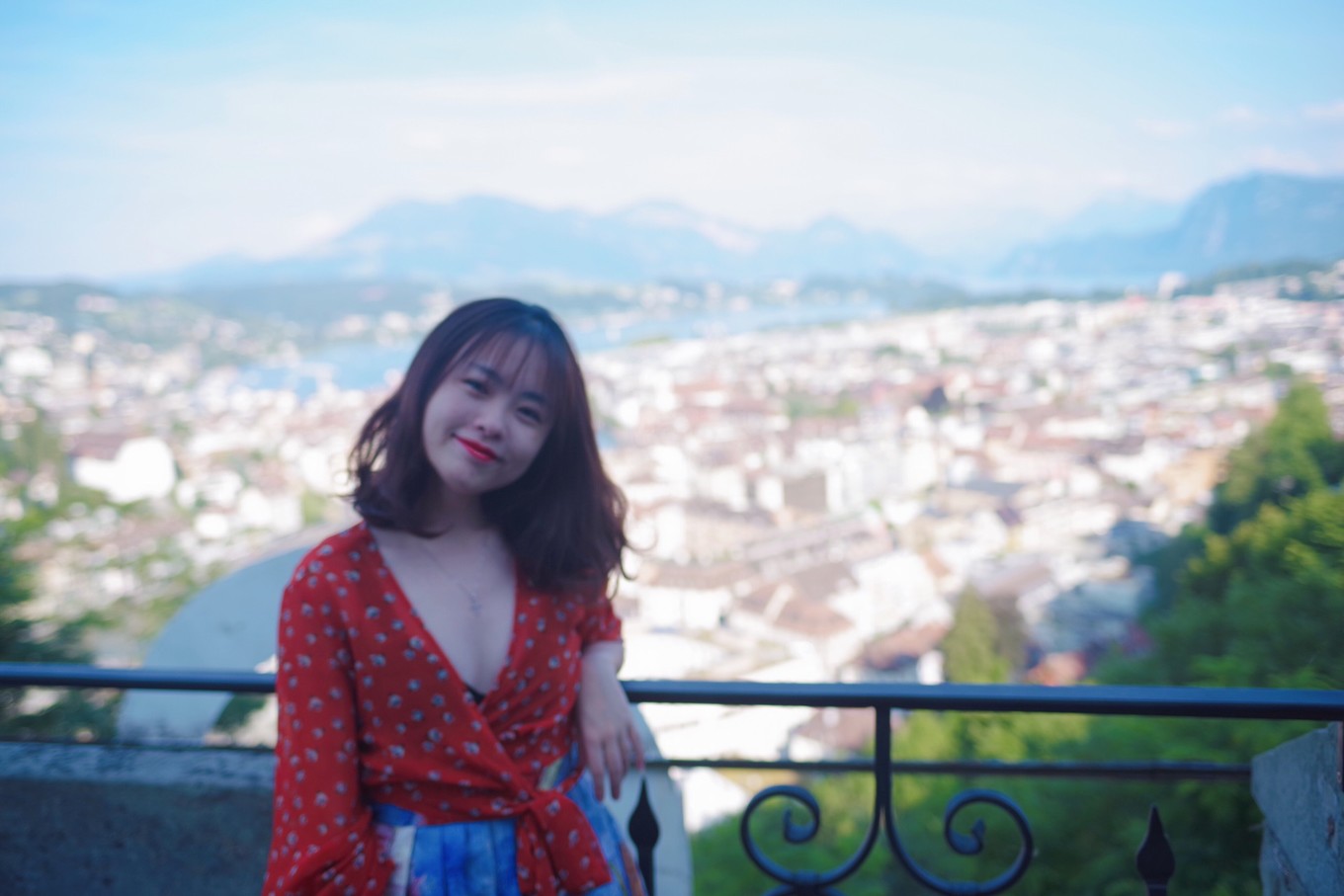 In terms of food, it's cheaper than we expected but not that to our appetite. Maybe because of our Asian stomach, or because of the jet lag, we finished dinner earlier and decided to head back.
Long Evening
The daytime of Summer in Lucerne is pretty long. Around 9pm, the sun will begin to set. We spent our long evening along the riverside. The white swans, the natives of the Lake looked really relaxed over the water.