Once existing as two separate cities, Buda and Pest, this capital of Hungary come as a sweet surprise that always leaves a mark on every traveler. From being home to the third biggest Parliament building in the world and the oldest subway line in Europe's mainland to housing the second largest synagogue in the whole world, Budapest is very big on art and culture. Apart from being one of Europe's stunning urban destinations, Budapest is among Europe's cities with plenty of shopping areas. From gorgeously embroidered textiles to Hungarian wine, you will find lots of souvenirs to buy while here. If you are planning to visit here and wondering what to buy in Budapest, here are top 10 things to buy in Budapest.
Buying Guide: What to Buy In Budapest
Hungarian Paprika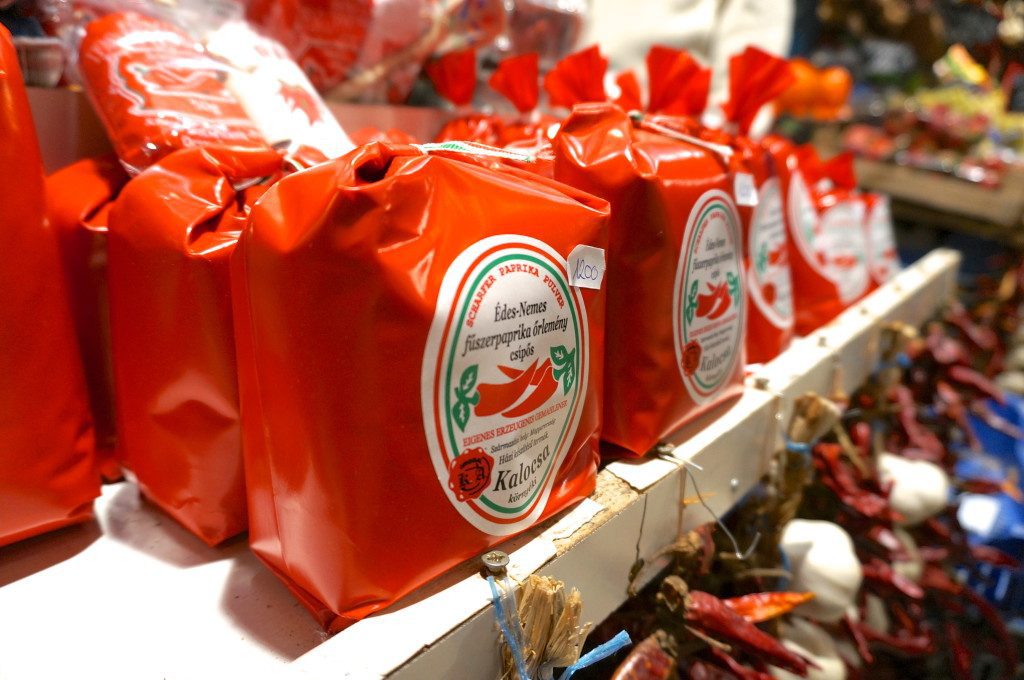 Paprika is definitely the perfect souvenir to buy if you are a food lover. Being Hungary's national spice, this inexpensive spice is used almost everywhere relating to Hungarian cuisine. Apart from being colorful and very delicious, Hungarian paprika is also very rich in antioxidants and vitamins. The best place to buy Hungarian paprika is the Central Market Hall where you will be spoilt for choice, from the sweet ones to more hotter alternatives.
Traditional Hungarian Shirts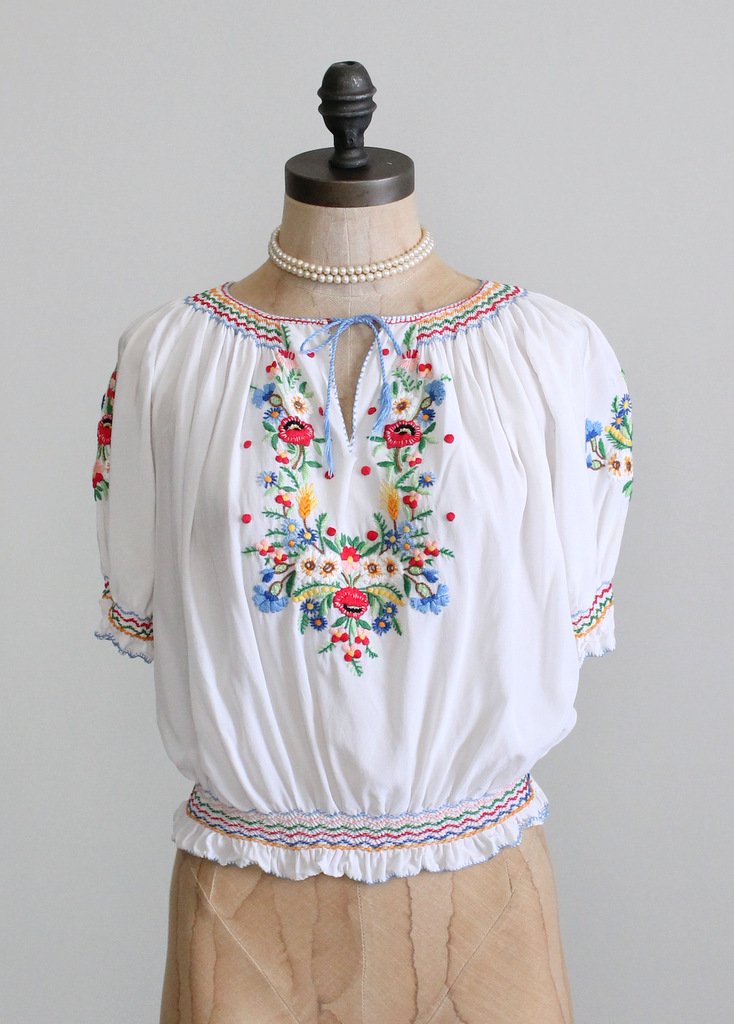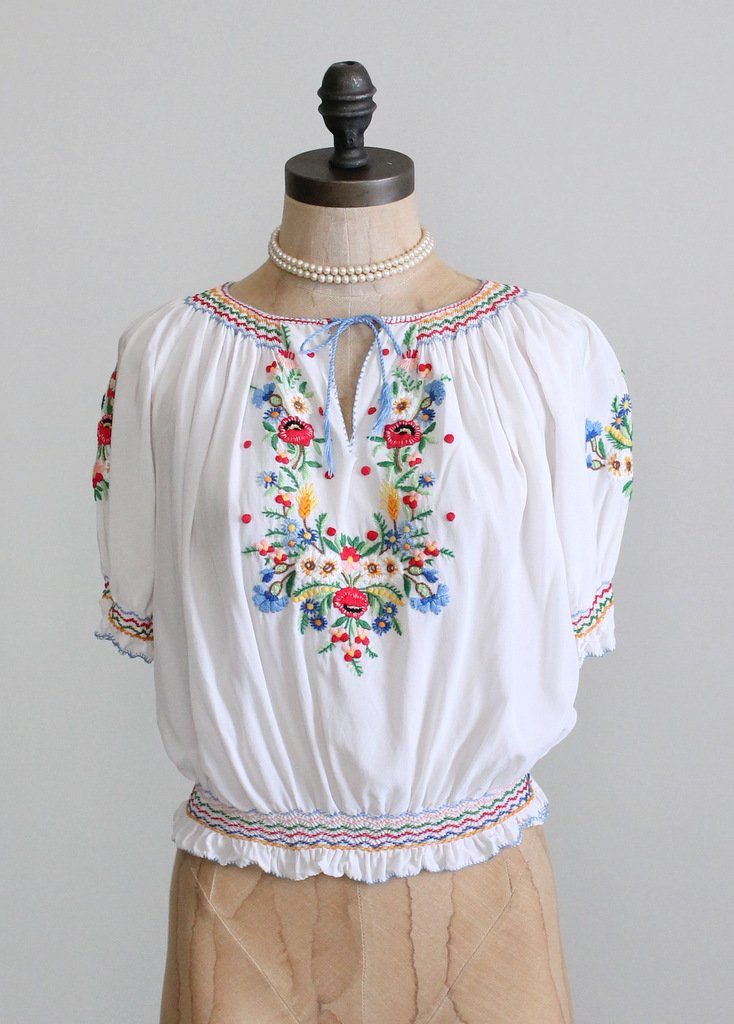 If you are looking for something to upgrade your wardrobe with then this shirt will do the trick. Specifically designed for Hungarian folk dancing events, these shirts are usually white and have some unique designs skilfully embroidered all over them. While women's clothing consists of kind of flared skirts with petticoats worn with blouses having puffed sleeves, that of gents is generally long-sleeved complimented with a vest or a sash. You can head over to Vaci utca where you will find a host of shops selling these wonderful attires.
Unicum
Unicum is a legendary drink in Hungary that most Hungarians swear by it's healing properties. Bottled in attractive green bottles, this beautiful, dark, herbal drink is made from more than 40 spices. However, up to date, the recipe used has remained to be a big secret. The best place to buy Unicum is at the Zwack Unicum-Heritage Visitors' Centre.
Porcelain
Budapest boats of Hungarian traditional handcrafted porcelain that has existed for more than a hundred years. Herend porcelain, being the porcelain that signifies royalty, for a long time has been preferred by many royal courts around the world. Although Herend porcelain is not inexpensive, it is worth the price. Since there is so much imitation of Herend products, the best place to buy them is from one of Herend's showrooms around the city.
Painted Eggs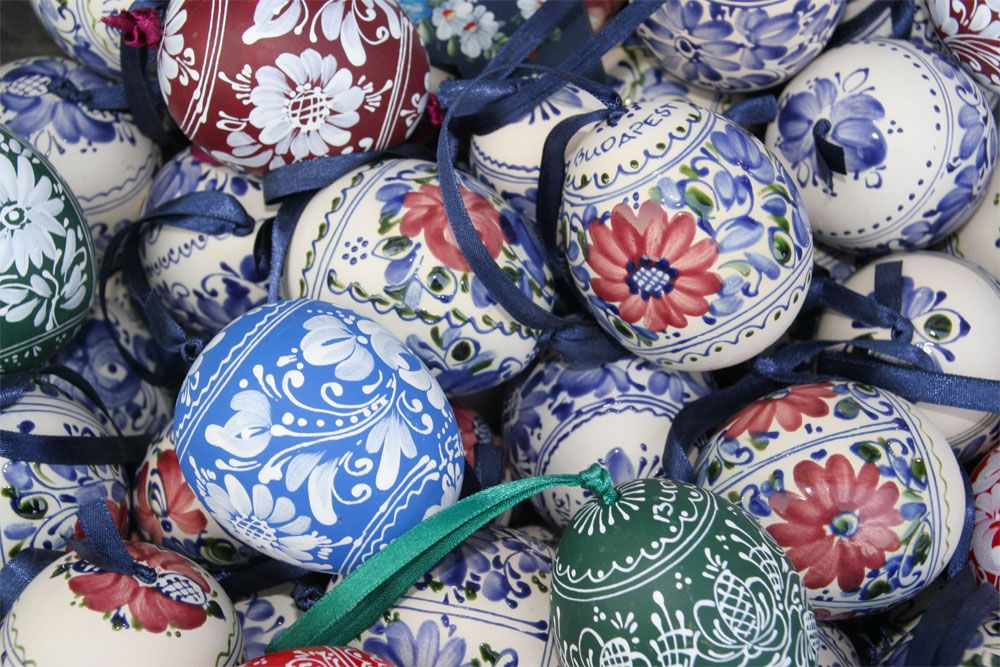 Being the staple of gift shops in Budapest, painted eggs are the perfect gift that you can get for your loved one. In the traditional days, Hungarian men who visited their loved ones on Easter Monday would sprinkle water on her lover and in return, the lady would gift him with a hand-painted egg. Hungarian painted eggs are available in a wide variety of colors and designs. The designs often depict animals, flowers, and religious symbols. They can be found in almost every store found on the Vaci Street.
Palinka (Fruit brandy)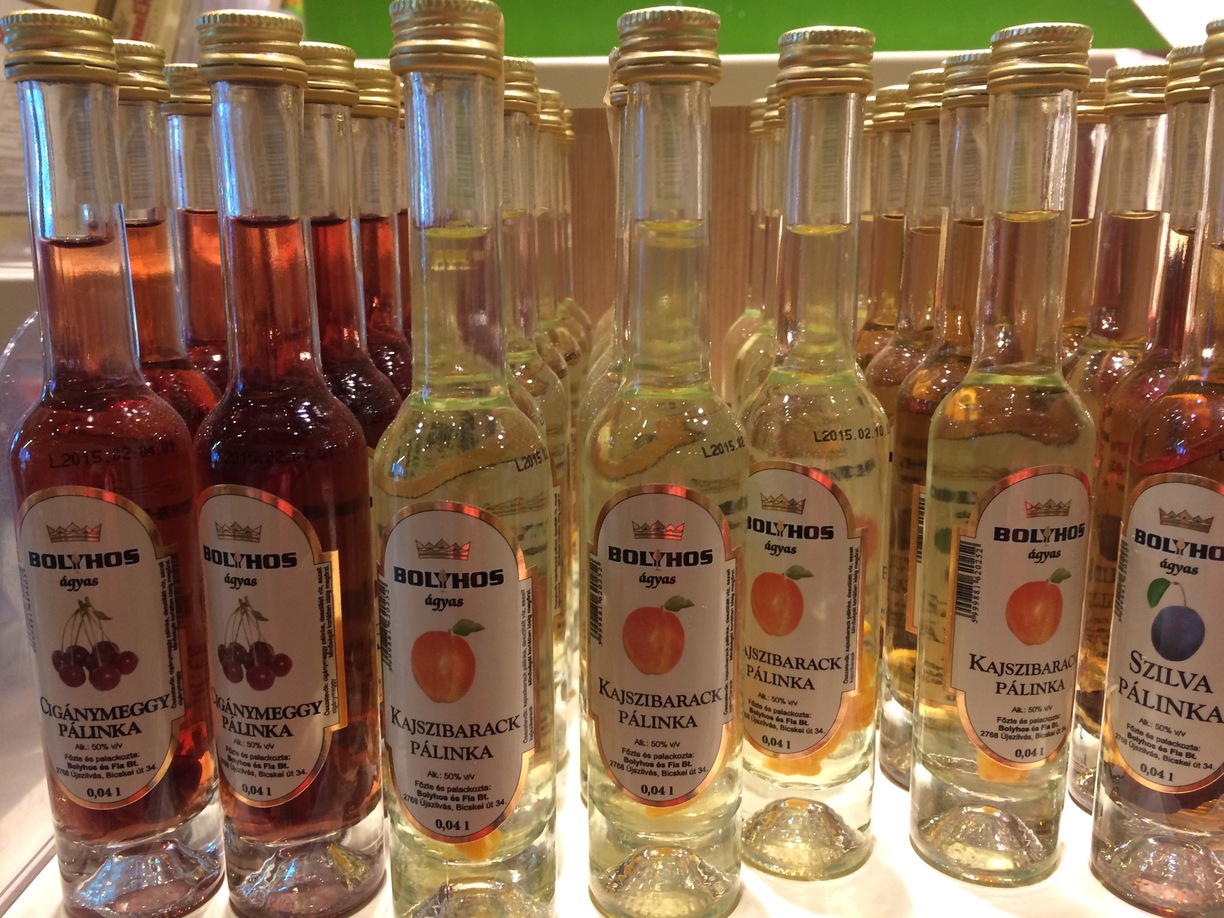 Paprika is an ancient fruit brandy which has its roots in the middle ages. During this time, the drink was used mainly for its medicinal properties. Being the most popular drink in Hungary, you will find it in all Hungarian celebrations including dances and weddings. Although you can buy Palinka drink all over Budapest, you can head over to Bacchus Borkereskedes Store where they store all types of palinka with a wide variety of flavors.
Traditional Dolls
Apart from being wonderful souvenirs, traditional Hungarian dolls also make the best gifts for little girls. Having been exhibited in various museums worldwide, these dolls come with beautiful costumes and embroidered hats that make them a rare gem. The costumes can be either the traditional costumes worn by peasants or the Hungarian's traditional gowns. From their attractive porcelain-faces to the embroidery and beading on the dresses, every single detail in them is done by hand. The Handicraft and Gift Shop located on Vaci Street is a perfect place to buy these dolls.
Hungarian noodles
Just like the normal pasta, these noodles generally come in very many different sizes and shapes. You can buy some from Budapest's Great Market Hall and head home to cook your own custom Magyar inspired meals. The noodles are made from eggs, flour, and salt and are either grated, pinched, or rolled. You can feature Hungarian noodles in popular dishes and soups including the chicken paprikas.
Tablecloths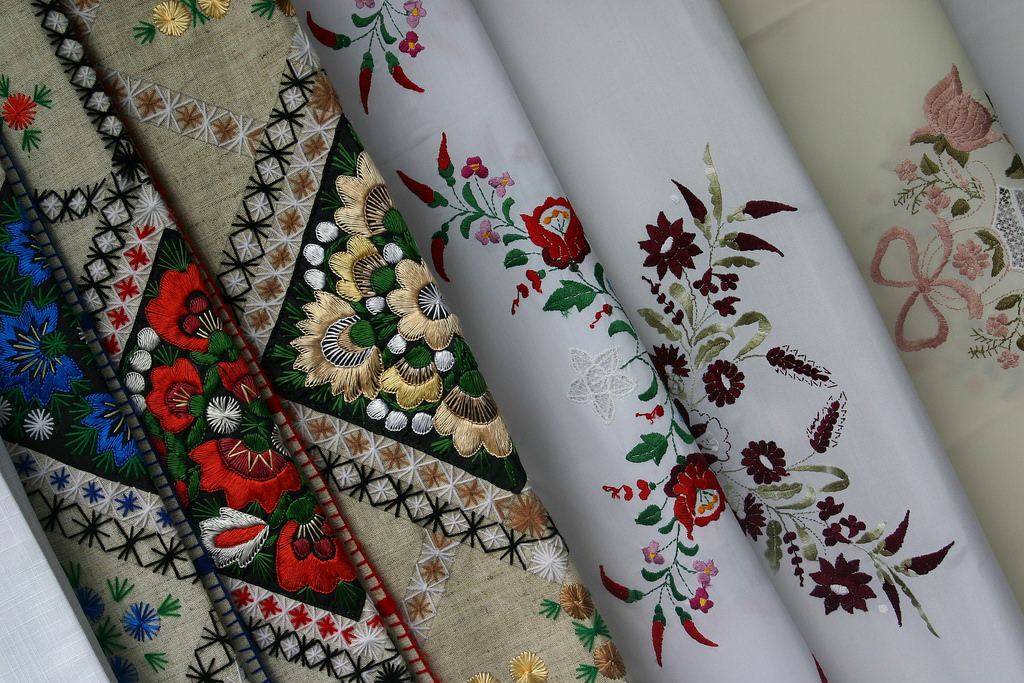 If you are looking to update your dining table, how about giving it a traditional look with an elegant, hand embroidered tablecloth from Budapest. Although there are several popular embroidery styles in Hungary, coral floral designs and blue on white patterns are the most common. If you are after a more colorful look, you can consider going for the bright red and green floral patterns embroidered on black and white cloths. You will find a huge selection of tablecloths in the stalls at the Nagy Csarnok.
Paintings
If you are into paintings then you should consider taking a walk along the picturesque Danube River. Here, you will find a large number of Hungarian painters ready with their sketch pads just beside the Danube river. Most of the paintings here are color paintings of this river and the picturesque bridges that ran cross it. There are also pastel drawings and black and white sketches that depict a rather old Budapest. While there are several individual artists that sell their work beside the river, you will also find a wide selection at a lovely antique store situated at 66 Vaci utca.