When you asked me what comes to my mind when I think about Paris, I will definitely relate it to the Eiffel Tower. No doubt, The Eiffel Tower, also known as La Tour Eiffel, is one of the most visited paid monument/tourist attraction in the world. I was there few years back and I am so amazed by this beautiful and sophisticated piece of architecture. How did they even built Eiffel Tower in the 1887s considering the laid back technology in the past?
The Eiffel Tower stands around 81 storey high and is currently the tallest structure in Paris. It takes 2 years, 2 months and 5 days to construct the monument.
Getting to Eiffel Tower

By Metro:
Line no.6 "Bir-Hakeim" : You can get a view of the Tower as you approach the Bir-Hakeim station.
Line no.9, "Trocadéro".
If you are visiting by bus or cars, please visit here for more detailed commuting instructions.
We got to Eiffel Tower via a tour bus. Here is a group photo of our usual family travel clique at the bottom of Eiffel Tower.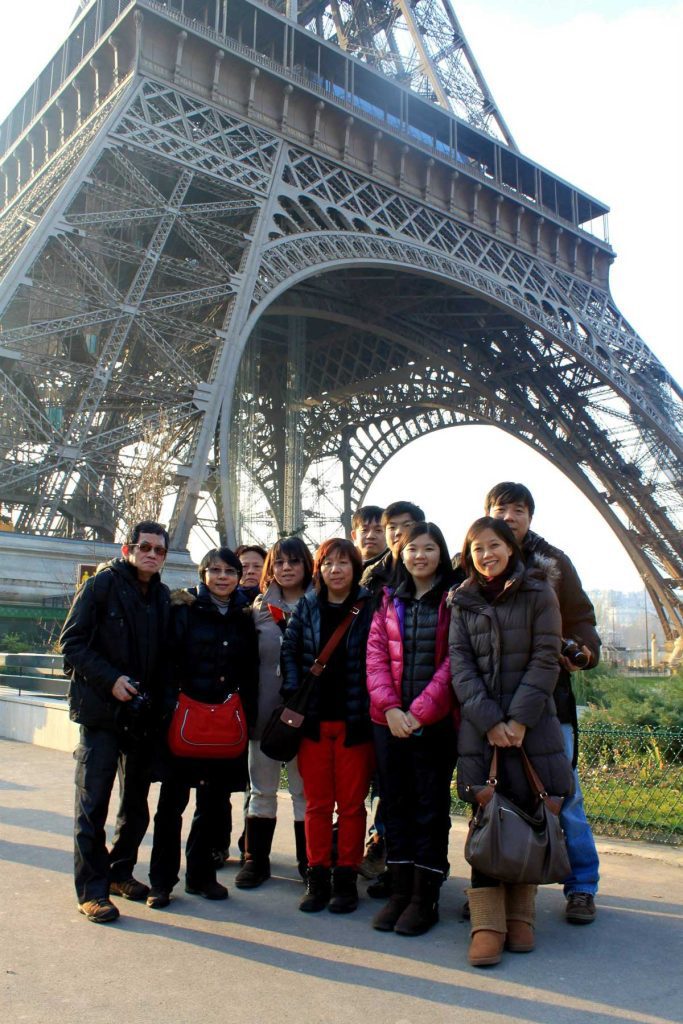 There are three levels in Eiffel Tower which are accessible for visitors. The first two levels are the restaurants while the top level is the observation deck.
Okay, this looks quite mechanical right? I think this wheel is powering the elevator or what.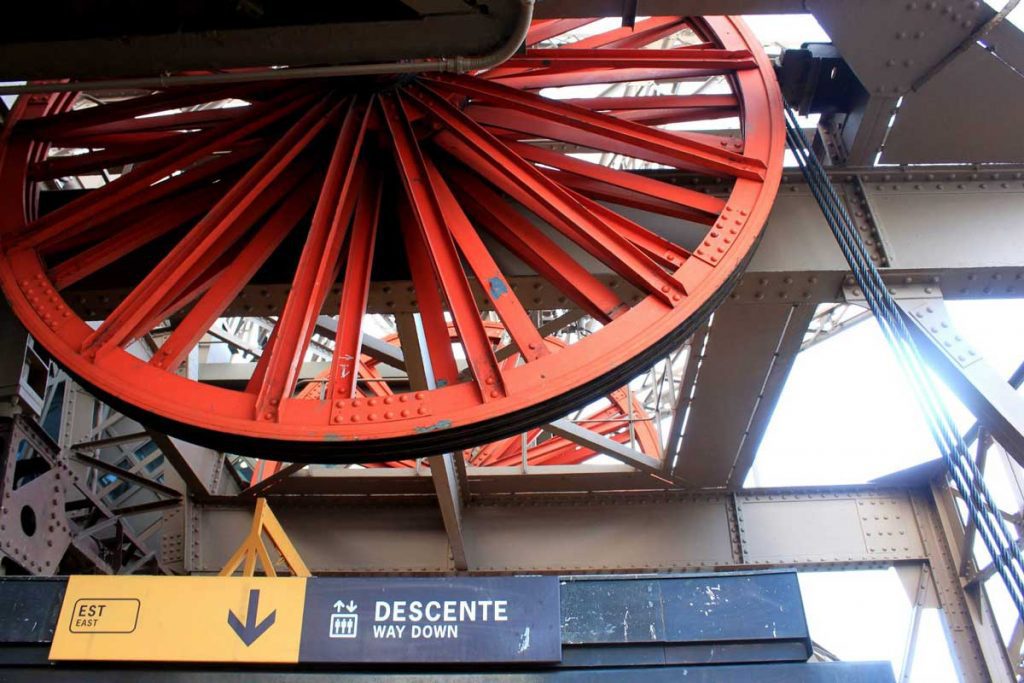 This is how the Eiffel Tower looks like from the bottom.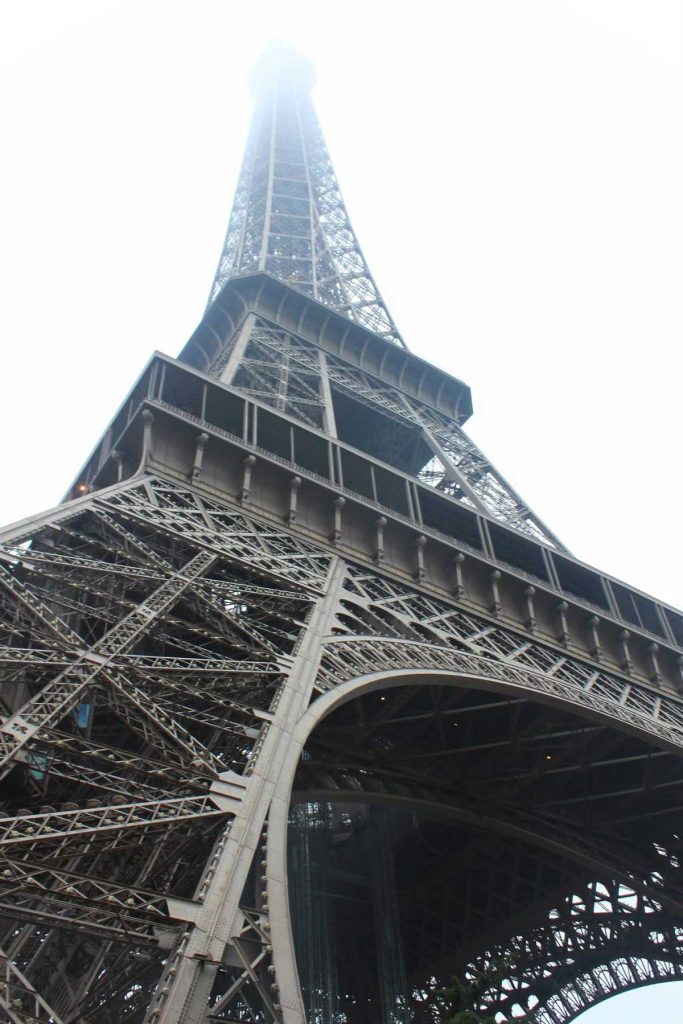 A better shot with the peak of the tower.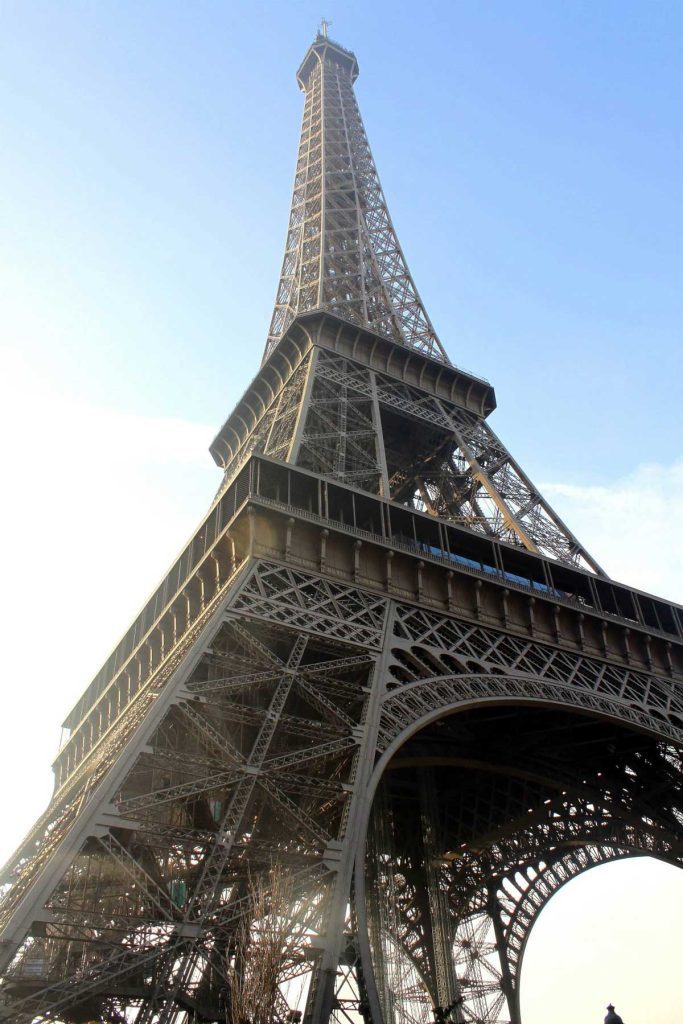 Looking from far, Eiffel Tower may seems just like a simple triangular tower, but when you take a closer look, you can notice that it's actually complex. The construction, design, technology and engineering are quite a feat!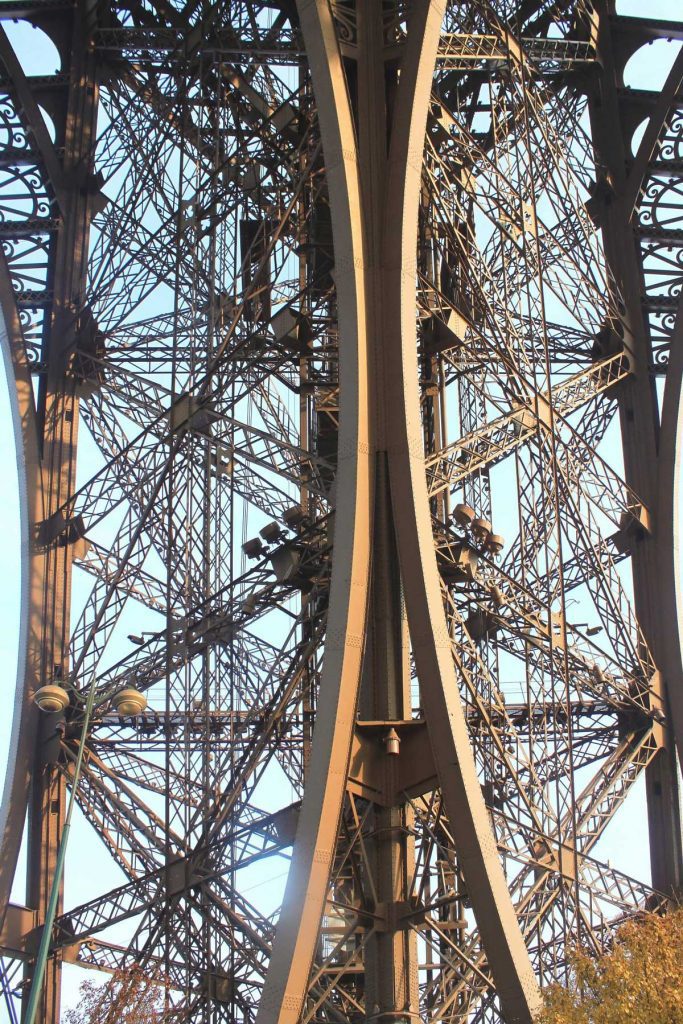 Take a closer look at the structure.
At the top level observation deck, you can have a bird's eye panoramic view of the whole Paris. The downside is that it's windy and extremely cold. It was crowded at the deck but my sister still managed to help me get a shot with the surroundings.
Look at how beautiful Paris is! Unlike Singapore with lots of high rise buildings, buildings in Paris are relatively low in heights. Check out River Seine!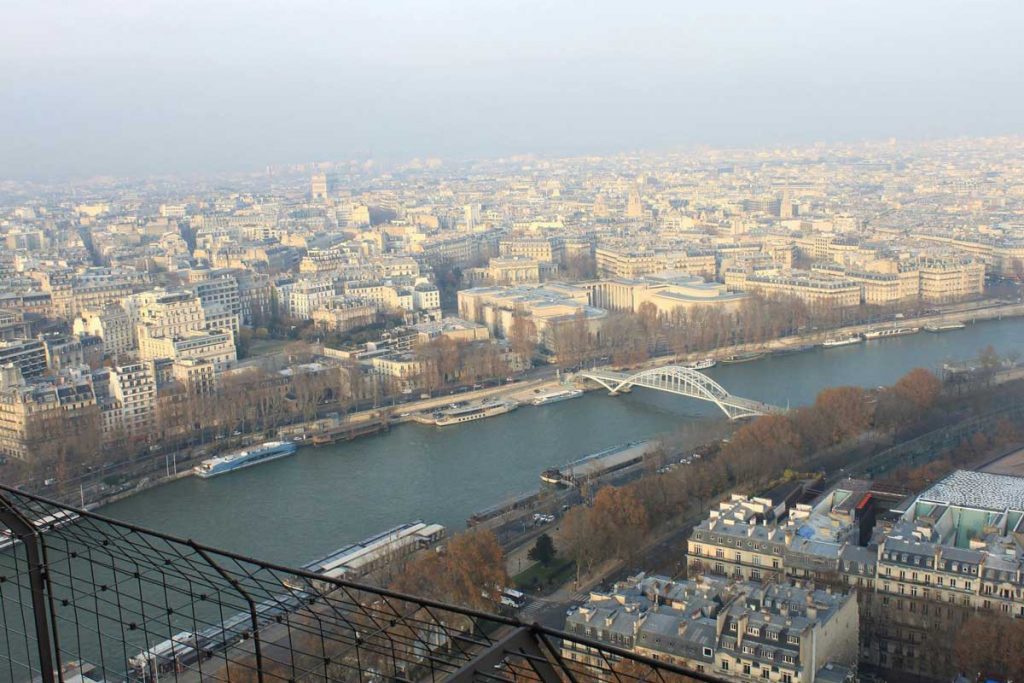 Many people said that when you visit Paris, you should visit Eiffel Tower in the day, and once in the night. At night, Eiffel Tower transformed to a glowing orange tower, lightening and brightening up the whole Paris city. The view of Eiffel Tower at night is magnificent and I can't explain how beautiful it is. You definitely have to experience it yourself! We took a River Seine Cruise (approximately 1.5 to 2 hours) which take us discover the river banks and the other monuments of Paris.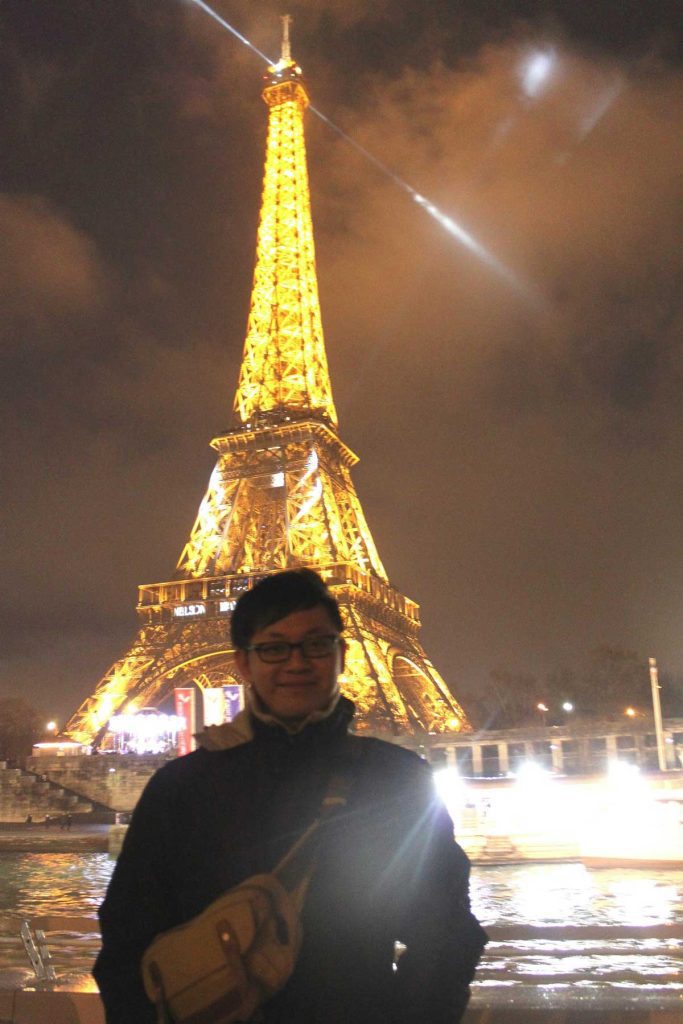 A closer look at Eiffel Tower when our cruise passed by it.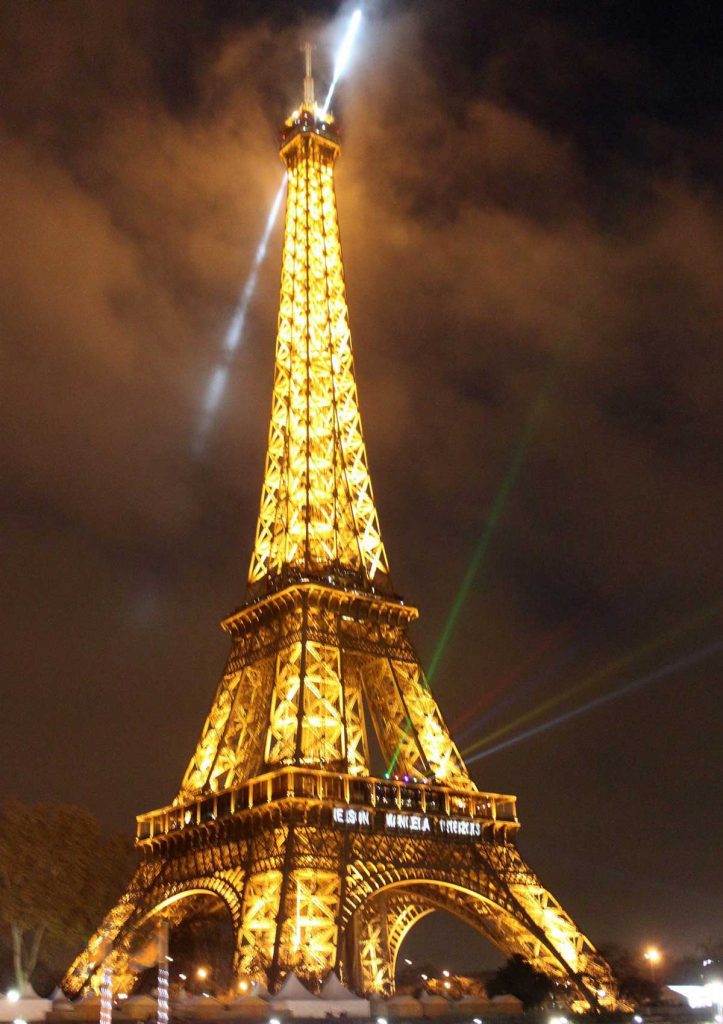 The other thing you should take note is that every hour on the hour, Eiffel Tower will sparkles with bright lights for 5 minutes. I managed to capture Eiffel Tower sparkles below.
The 20,000 light bulbs each have a low power consumption of only 6 watts and the bulbs will light up randomly.