Hotel Ivalo is a hotel located in Lapland that welcomes international travelers from around the world. Nested in the heart of Finnish Lapland, one can enjoy the winter peacefully here with several snow adventures and even the opportunity of experiencing the northern lights.
The hotel is surrounded by Northern Lapland´s wilderness and the National Park with its numerous rivers, lakes and fells.
As you know, I embarked on my first Arctic trip to Finland/Norway this week. I am not a big fan of exotic winter trips, but knowing it could be a lifetime experience as a traveler, I decided to go with it. Like most Asian tourists, we joined a travel package as it worked out to be more budget-friendly and convenient. Hotel Ivalo is the hotel recommended by our travel agency and it's our first hotel stay. Having read quite a number of positive reviews in Tripadvisor prior the trip, I am quite excited to be checking in here.
Just from far, one can easily spot the hotel's big neon illuminated signboard from far. The hotel isn't as big as I expected, but it is pretty decent. It comes with free WIFI, a restaurant/bar, lounge area, and there is even a lift to level 2. If you are more adventurous, there is a Club Nord that provides various activities like Aurora Borealis (northern) hunting, snowmobile, husky dog safari, reindeer rides and more. In fact, I realized that most of the hotels in Lapland do provide these activities. It's pretty common during winter.
The room is quite small, but well equipped with all the necessities. The curtains and furniture look quite old to me. Our room is located at level 2 which is accessible via a short flight of stairs or the lift.
Like most hotels, the room is equipped with electric kettle and complimentary tea bags and 3 in one coffee. I read some news about people using the kettle in hotel room to boil their undergarments though… So, next time you decided to use an electric kettle from your hotel room… But, take my words with a pinch of salt.
I stayed in a twin bed hotel room. The bed feels quite comfortable and the bedsheets are clean.
This is how the bathroom looks like: Looks okay and one thing I like about it is that there is a door that separates the shower from the toilet bowl. You won't need to worry about the toilet bowl getting wet due to showering. There is also a wardrobe and hangers for your clothes and jackets, and a hairdryer as well!
Lunch in Hotel Ivalo
Being part of the tour group, we had quite a number of meals in Hotel Ivalo. Personally, I find the food in the restaurant decent and well suited my taste. The menu changes daily, with more variety of dishes served for dinner. The restaurant is well-decorated, with orange lighted lamps and candles on each dining table, making the whole atmosphere quite pleasing and romantic as the sun falls. Our lunch/dinner comes with a buffet concept –  a salad bar, bread, beverages, and mains station. For those who enjoy eating buffet, you'll enjoy this.
Note: The lunch buffet is not included in their typical room package (If you book yourself through Agoda, Booking etc). It's included for us because we were with a tour group.
Pork, Vegetables, Potatoes
This is my first meal in Finland and I love their food.
Mixed Veggies & Salad
Vegetables Soup
The settings of European restaurant looks pretty romantic, right? Their buffet station is normally set up in the middle of the restaurant.
Hotel Ivalo is not a big hotel. Here is their pub/bar which is located at level 1 – just beside the restaurant.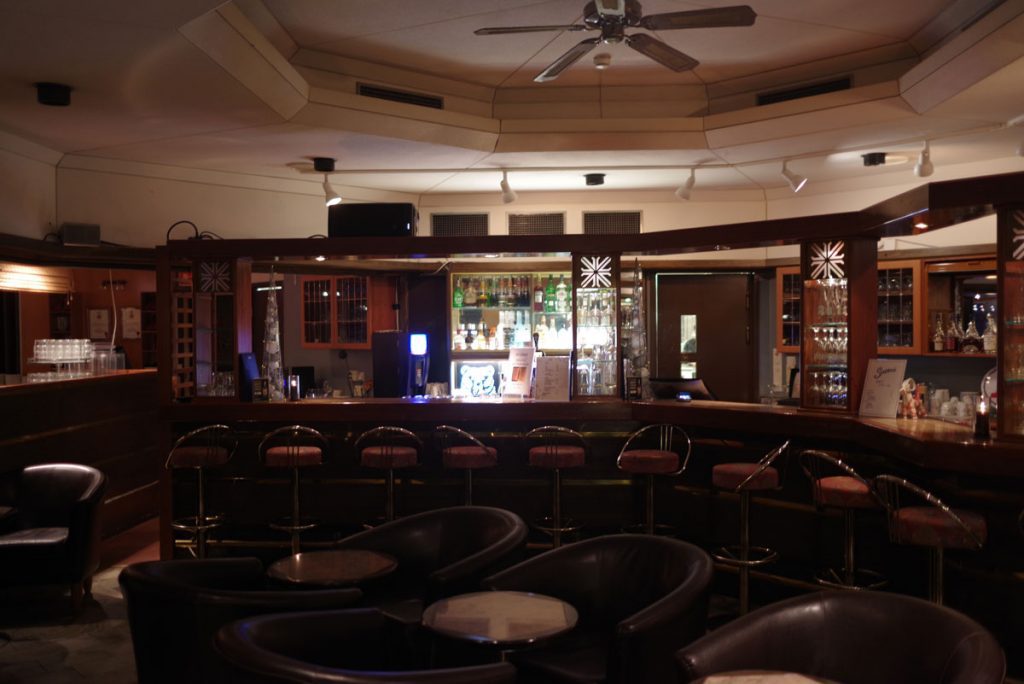 The reception and the main lobby area. Club Nord is just on the left as you enter the main entrance.
Getting to Hotel Ivalo
Address: Ivalontie 34, 99800 Inari
Breakfast: 7:00 am – 10:00 am
Opening Hours: Daily 24 hours, around the year.
Cleanliness -

7/10

Location -

7/10

Facilities -

7/10

Room comfort and quality -

7/10

Value for money -

7/10

Service -

7/10
Summary
Hotel Ivalo is a popular hotel choice for travelers in Lapland, Finland. The hotel is well surrounded by incredible nature of all seasons.
Their food (breakfast/lunch/dinner) is quite decent. Though the rooms are a little small and old, as a whole it's still cozy and reasonable.
The nearest supermarket is K Market which within a short walking distance.