Most ladies love flowers, it's hard to disagree with this statement right? I love flowers, especially Lavender. For a while, I have always been wanting to visit Provence, which is located in southeastern France, to indulge in a sea of purple flowers. Imagine yourself lying on a full bed of purple lavender, it's so super Instagram-worthy…  However, due to the long-distance and high travel expenses, this dream seems hard to come true until recently when I surprisingly discovered that there is an alike place in Songpan, Sichuan (Chuanzhusi Town) where you can find a field of 2000,000 square meters fully filled with purple lavender.
Songpan's Chuanzhusi Town Lavender Fields dubbed as the "Provence" of China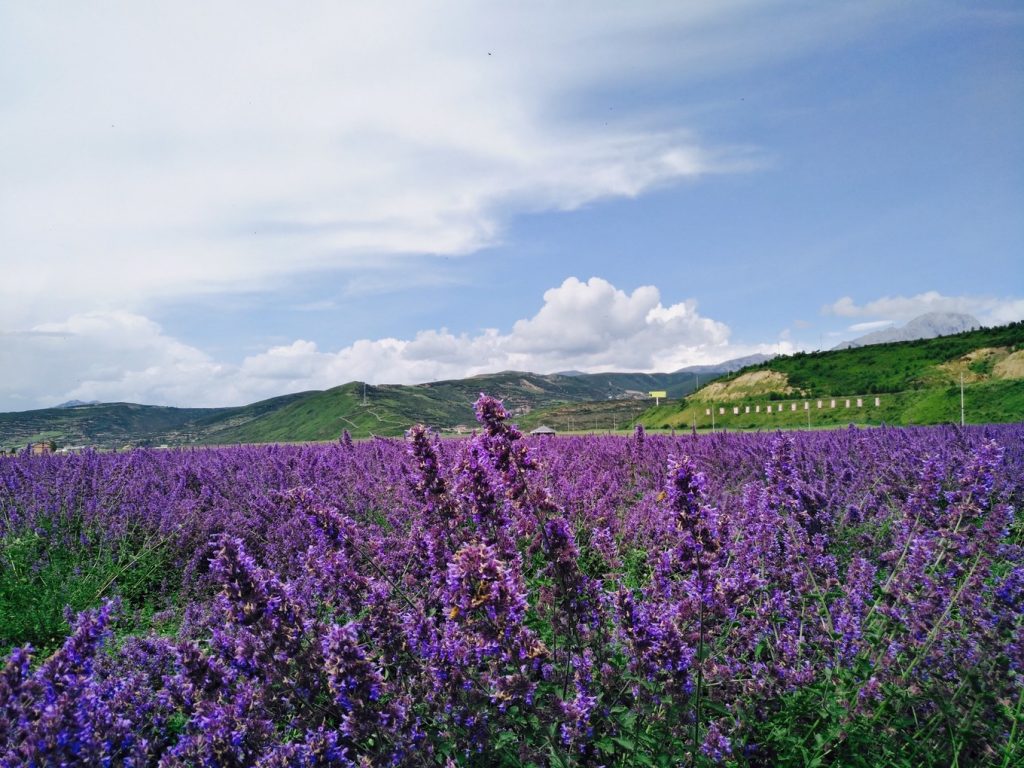 Songpan County
Songpan is located in Sichuan, which is in the southwestern part of China, near Tibetan. You might be unfamiliar to Songpan but this is the place you will usually pass by if you visit the famous nature reserve JiuZhaigou.
The florescence for lavender is normally around June period; however as Songpan is at an altitude of 3,000 meters or so, the florescence is relatively later than this altitude. So July and August will be a good season period to visit Songpan.
Lavender Fields In Chuanzhusi Town, Songpan
Admission fee: 40 rmb
Location:九黄圣地花海,中国四川省阿坝藏族羌族自治州,松潘县301省道金河坝(香谷弗舍酒店旁边)
My Experience
One bad thing about the lavender fields at Chuanzhusi Town is that there is no shelter at all and so visitors are always exposed to the strong sun rays. As you might imagine, the ultraviolet ray in high altitude place is incredibly more intense than other places, so it's highly recommended to wear sunglasses and apply your sun block lotion.
Nevertheless, nothing has affected our mood to enjoy this 'Provence'. Interestingly, there is a fake deer standing in front to welcome tourists, which makes the scene more like a fairytale world.

On top of photo-taking, visitors can also hire a horse and ride around the garden. It's chargeable by duration, around 20 RMB for 10 mins.

Sometimes a scarf is not only useful for blocking the sun ray, but also a good prop for a good photoshoot.

In addition to the fact that Songpan is at high altitude, this lavender garden is also surrounded by waves of mountains. The view is scenic!
People enjoy the sea of purple, same for the bees too! Beware if you are afraid of bees.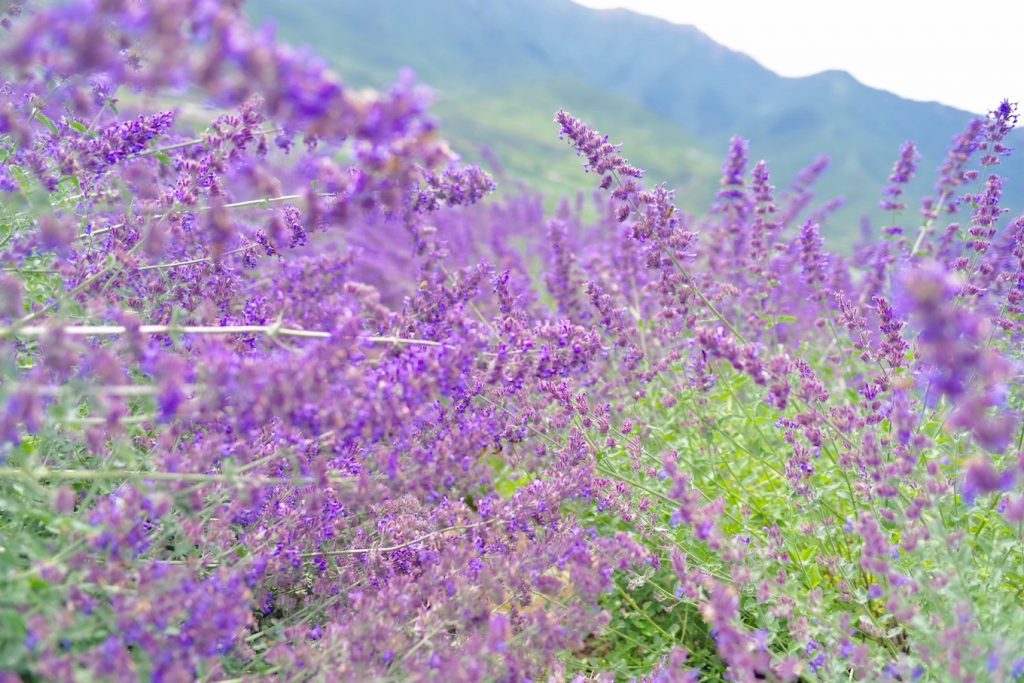 If you would like to fly a DJI drone for photography, please note visitors are not allowed to fly a drone here as this area is located very near to the airport.