Ever since the novel Lost Horizon by James Hilton was published in 1933, there has been huge interest to explore the legendary land, Shangri-La, as depicted in the book. However, most people may not know that there are actually two Shangri-La in China. One is in Yunnan and another is in Sichuan. In this post, we will be sharing on our journey to the Shangri-la in Daocheng Yading (Sichuan), which is said to be the most resembling place as described in the book. Follow us on our adventures in this Daocheng Yading Nature Reserve guide.
In Tibetan, Shangri-la means "the Sun and Moon in Mind". It is also called "Shambhala," a mythical kingdom in Tibetan Buddhism tradition.
"Then the whole range, much nearer now, paled into fresh splendor; a full moon rose, touching each peak in succession like some celestial lamplighter, until the long horizon glittered against a blue-black sky." – Quoted from Lost Horizon
---
How to get to Daocheng Yading?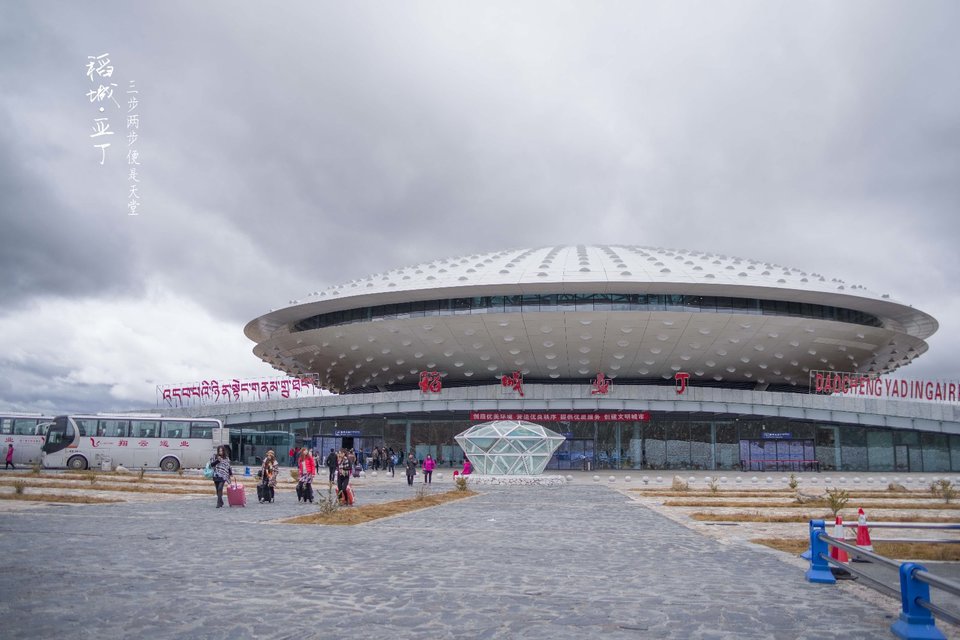 People in China always drive their way to Shangri-la in Daocheng Yading. If you are driving, note that the road condition is not always desirable. For tourists who do not want to take risk driving themselves, we recommend you two ways of getting there:
Fly directly to Daocheng international airport.
Arrive in Chengdu first, and then take the public coach or local tour.
---
Daocheng County Itinerary
Shangri-la town
The Shangri-la town in Daocheng is one of the most connected town that is ideal for visitors to look for accommodation. Apart from those Tibetan style hostels, there are also local restaurants, cafes and supermarkets available.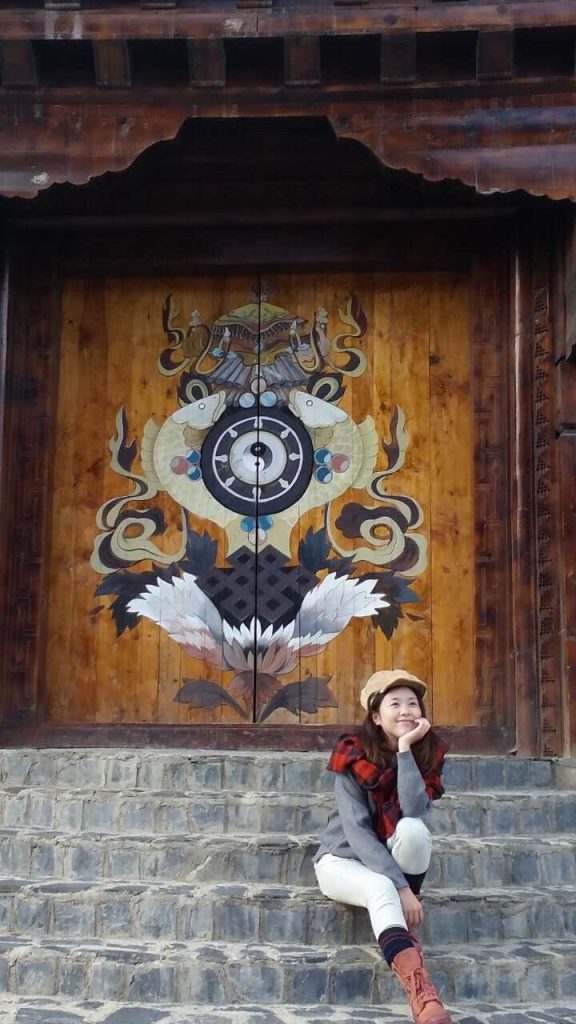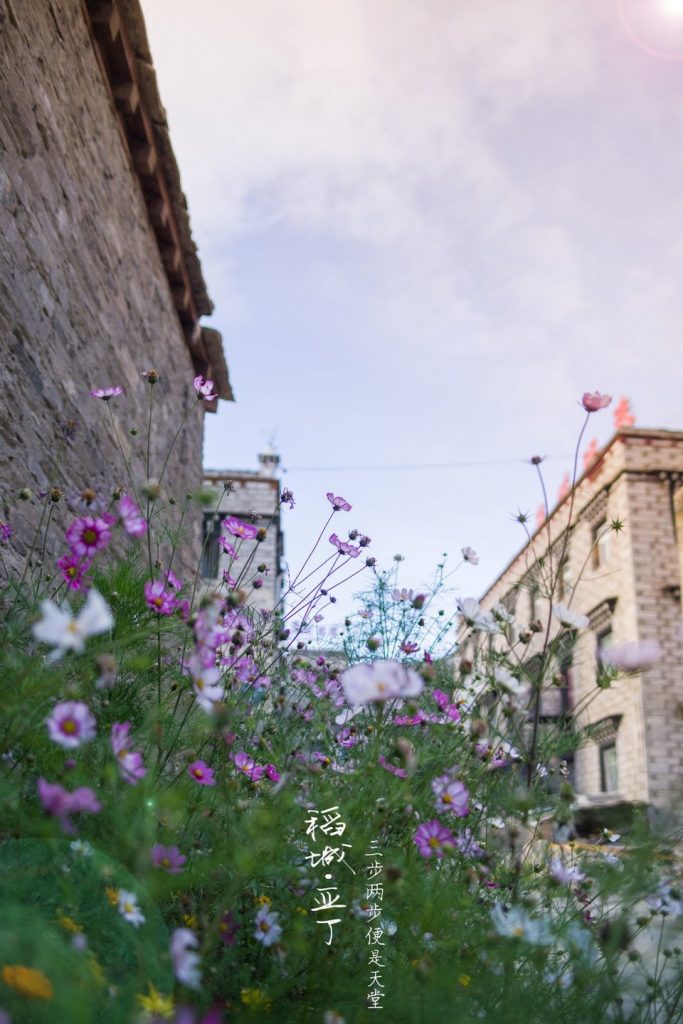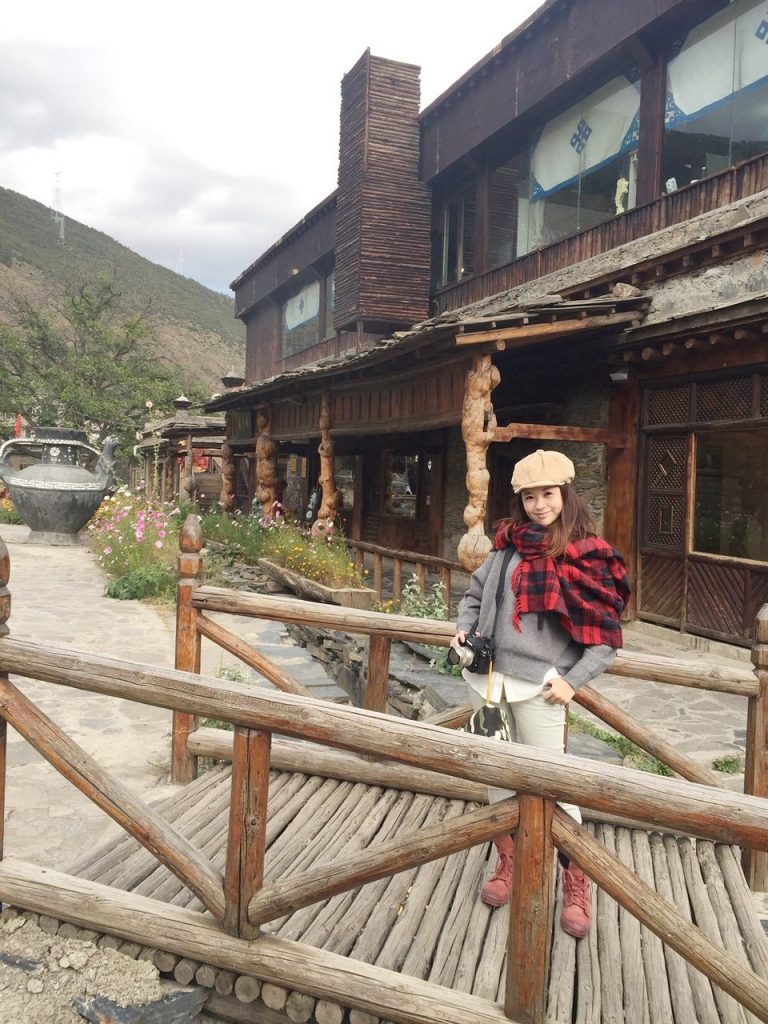 Daocheng White Tower
Tibetan are devout believers. You can see a lot of white towers of different sizes in this area but this Daocheng White Tower in the center of the town is undoubtedly the grandest and sacred one. You can also see Yaks around the Dao Cheng White Tower too.
Bangpu Temple
Bangpu temple is a very typical Tibetan Buddhism temple.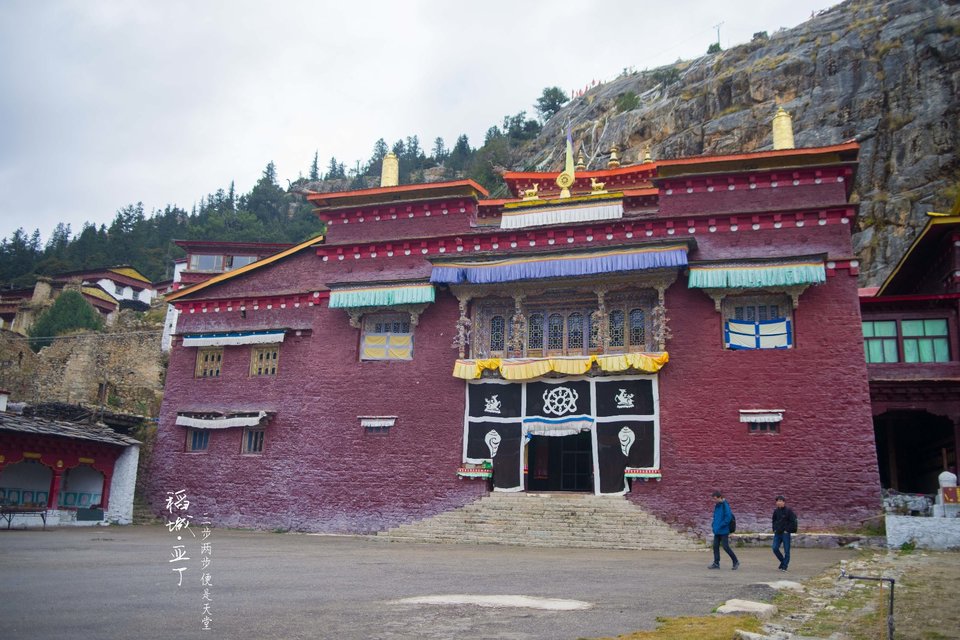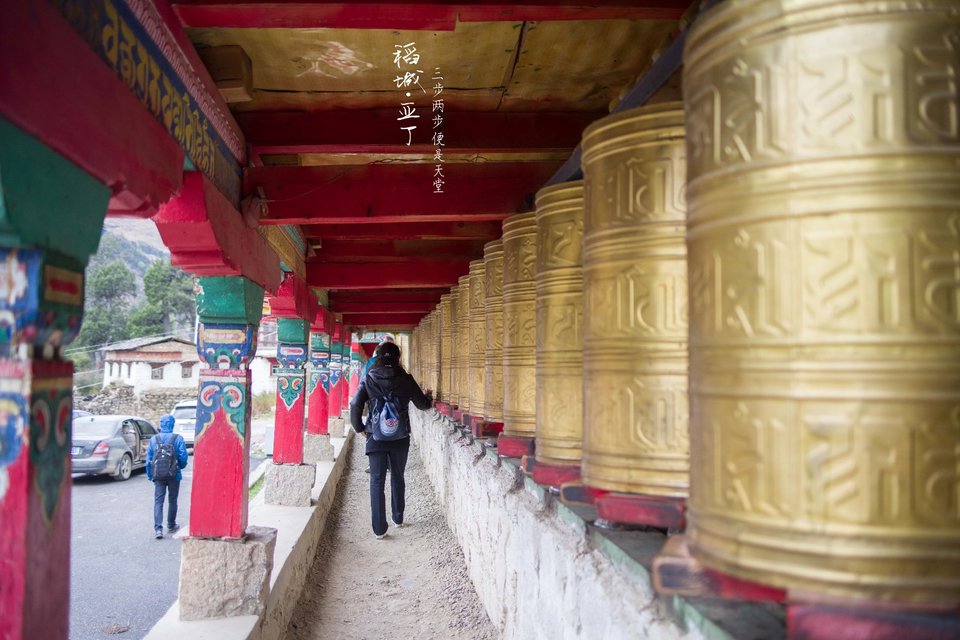 Populus Euphratica Forest
This forest is showing its best to tourists in Autumn when all leaves are turned yellow and blink to you under the strong sun rays. It was so grand that I cannot capture the vast of it using my camera.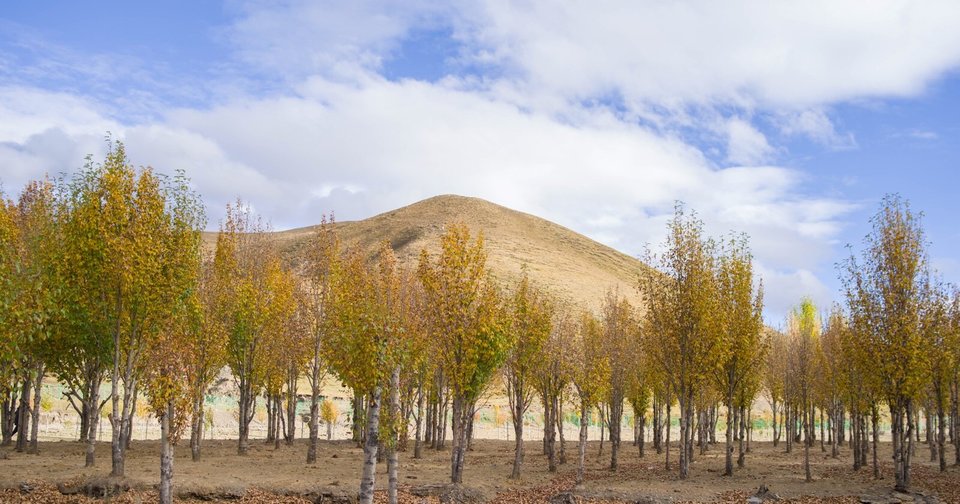 Bowa Mountain
You do not need to visit specially plan your trip to Bowa mountain. When you transfer between destinations, this is the place you almost will pass by every time. As with the case of Populus Euphratica Forest, the best scenery in Bowa mountain is also in Autumn.
Red Grassland
To be honest, this is the must visit place in the past. You can see an incredible land of red unknown plants in front of Populus Euphratica. The period for visiting is very limited as the red will only be present during 2 week time in mid October, besides when there are too many rains during the year, you may even not see any of them.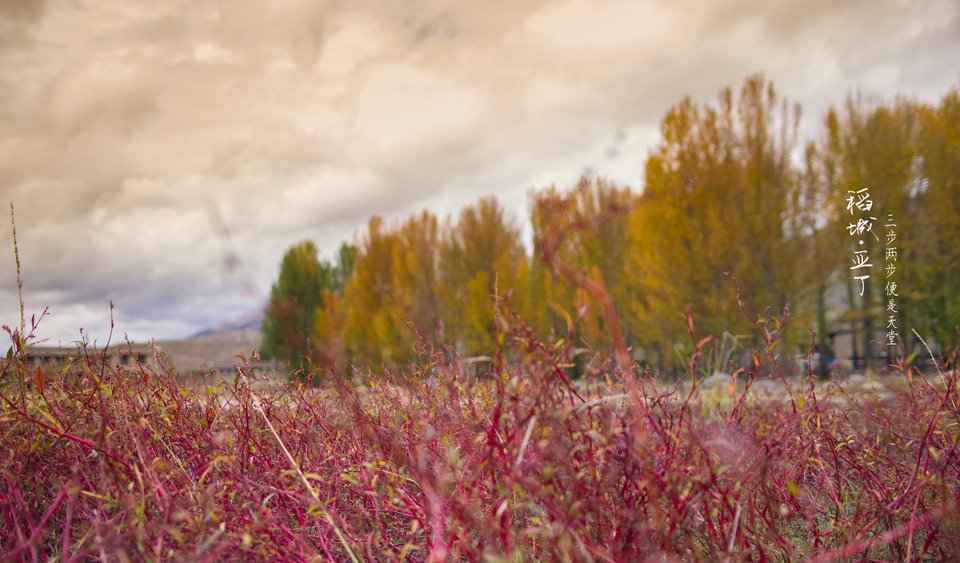 ---
Yading Nature Reserve Itinerary
Day 1
We recommend a 2-days visit in Yading Nature Reserve. You need to buy your tickets at the bottom of the mountain and then board the tourist bus up to the park's entrance. The journey is around 1 hour along a disaster-like & dangerous zig zag road where you can see a lot of amazing views.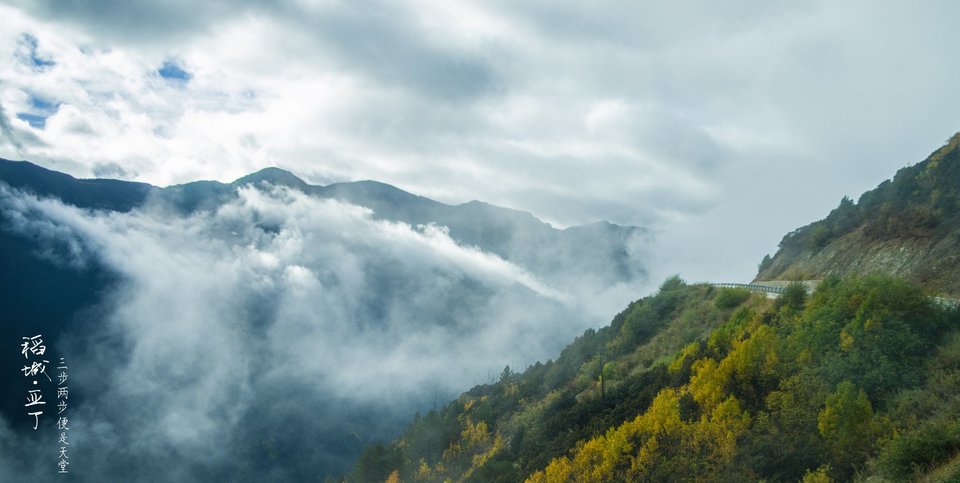 Located in the Tibet plateau, the average altitude of Yading Nature Reserve is around 4,200 meters. People visiting here have to be 'forced' to go hiking in order to explore the land as the entire place is still in a very primitive condition. Being someone who don't hike regularly, hiking at a high altitude is extremely difficult for me. To make it worse, it is said hiking at high altitude will consume 4 times of the energy as at the sea level. Despite that, we decided to take the longest route which leads us to the famous mountain lake called ('E Rong Cuo' meaning milk lake literarily) which has an altitude of 4500-4600 meters!
Luo Rong Pasture
We began our journey from Luo Rong Pasture where you can see the sacred mountain Yang Mai Yong embracing the entire farm land.
While the scenery is amazing, you can also see the road condition is even 'amazing'!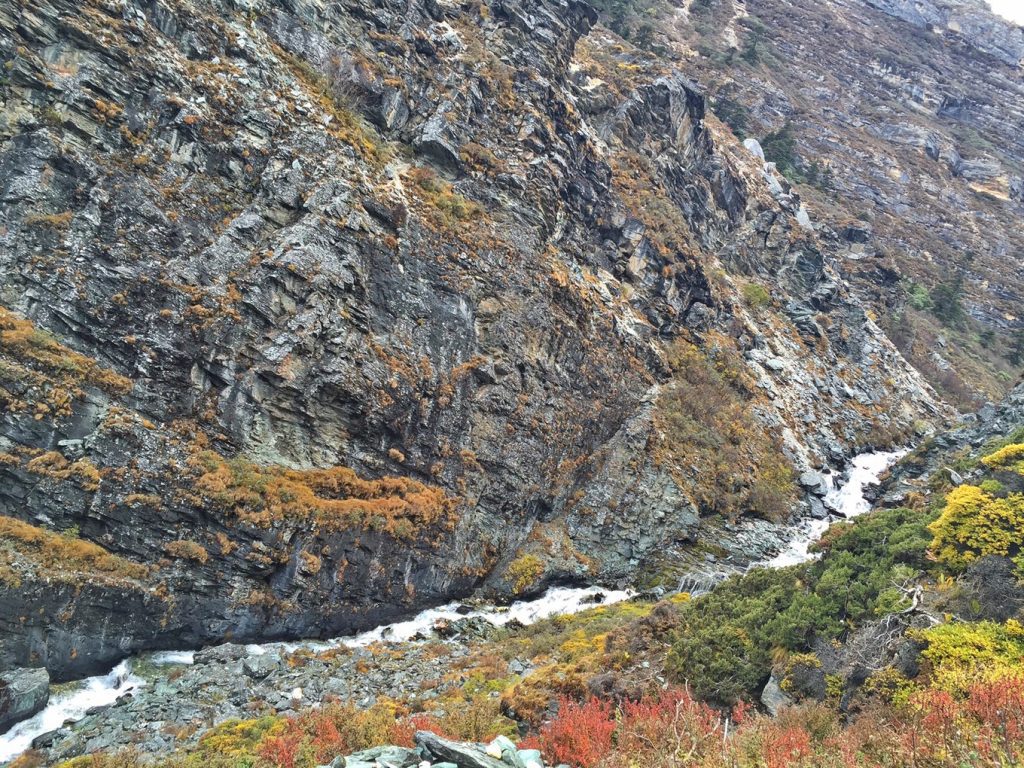 Milk Lake
Finally, after 3.5 hours trekking, we saw the amazing Milk Lake. The lake was in tiffany blue with a white circle outlining it. In the season when the land is a mix of yellow and white, this pure blue makes the land more elegant and lively. It was worth the hike.
---
Day 2
We continued our journey in Yading nature reserve to explore the clear Pearl lake and vast Chonggu grasslands. Compared to the hiking route to the Milk lake, this route to Pearl lake is relatively easy and you can enjoy similarly amazing sceneries along the way too. Starting from our lodge, the Chonggu Monastery is only about a 10-minute walk.
Chonggu Monastery
Chong Gu Monastery is situated at the bottom of Xian Nai Ri mountain near to the Chonggu grasslands where the Gongga river flows through elegantly. This monastery is a historical heritage and sometimes it will be under maintenance. You can see holy Mani stones constructed by devout believers and prayer flags swaying in the wind outside the Monastery.
Pearl Lake
Continuing the journey, we reached Pearl lake after about one hour. The trail is well-constructed with metal fence to protect visitors. During this one hour trekking, you can see clear crystal brook flowing through colourful bushes all the way down from the mountain. It's a very relaxing and soothing one hour journey although the altitude is very high (The altitude of Pearl lake is around 4100m)
Pearl lake means fairy in Tibetan. It is so clear that the sacred Mountain Xian Nai Ri can be clearly reflected in the lake like a huge mirror. You will definitely be astonished by the symmetric scene.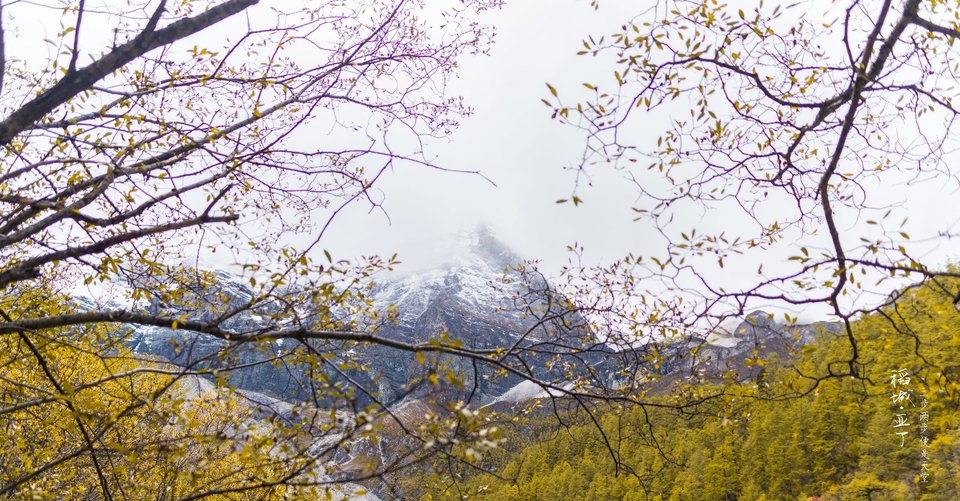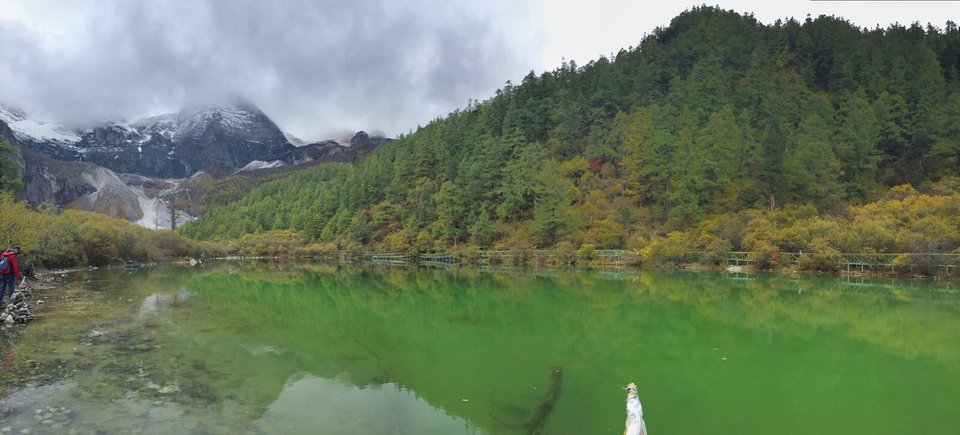 Chonggu Grassland
Returning from the top, we are back to our starting point – Chonggu Grassland. The grassland is well-protected and visitors can only trek on the wooden trail. The Gongga river flows through the lushes and grassland with Chonggu Monastery, making the entire place sacredly calm and peaceful.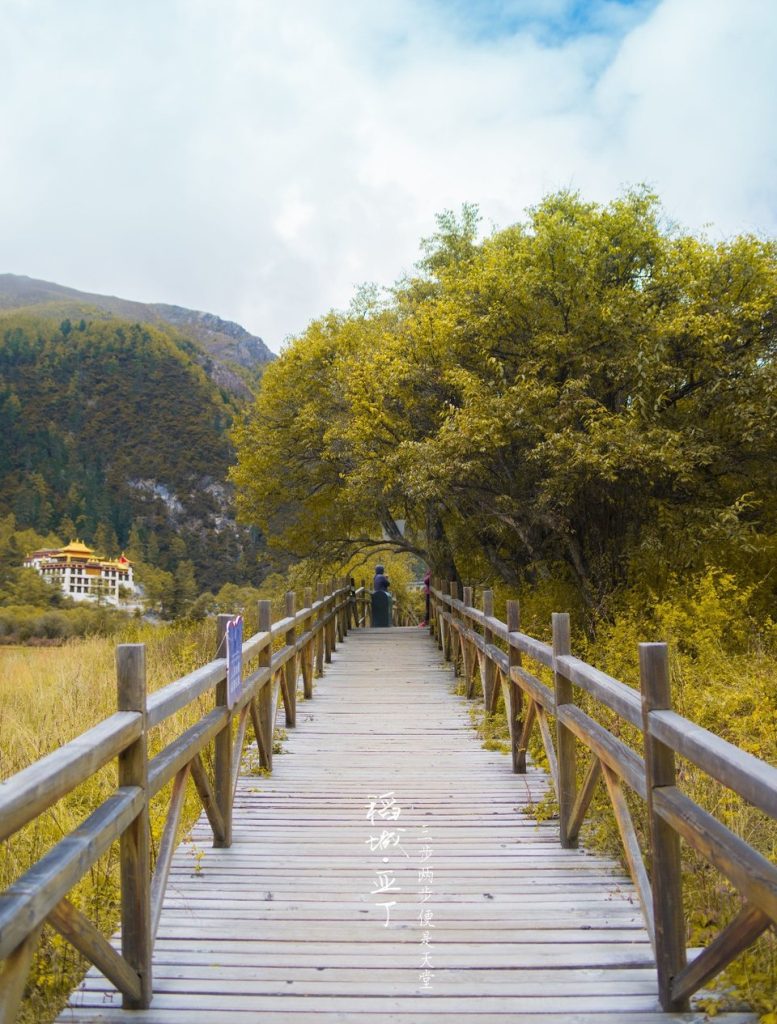 ---
Tips for Yading Nature Reserve
The operating time of tourist bus from visitor centre to attraction: 7:20 – 17:40.
The operating time of tourist bus from attraction to visitor centre: 9:00 – 19:30.
If you feel extremely uncomfortable, you should have a rest or return. Do not force yourself. People are said to have died from altitude sickness.
Be sure to wear anti-slip, anti-water shoes and bring your trekking devices.
It is cold and windy in the mountain, make sure you wear sufficient clothes to fight against cold.
FAQs for visiting Daocheng Yading Nature Reserve
Where is Daocheng Yading Nature Reserve located?
Daocheng Yading Nature Reserve is located in the southwestern part of China, in the Ganzi Tibetan Autonomous Prefecture of Sichuan Province.
How do I get to Daocheng Yading Nature Reserve?
The most common way to reach Daocheng Yading is by flying to Chengdu, the capital of Sichuan Province, and then taking a combination of flights, buses, and/or private vehicles to reach the reserve.
What is the best time to visit Daocheng Yading Nature Reserve?
The best time to visit is from April to October when the weather is milder and the landscape is at its most vibrant. However, note that weather can be unpredictable, and it's recommended to check current conditions before your trip.
Yes, the reserve is at a high altitude, with elevations ranging from 3,700 to over 6,000 meters (12,100 to 19,700 feet). Altitude sickness can be a concern, so it's advisable to acclimatize properly, stay hydrated, and take it easy during the first few days.
What are the main attractions within Daocheng Yading Nature Reserve?
The reserve is known for its stunning natural beauty, including three sacred peaks (Chenresig, Jambeyang, and Chanadorje), glacial lakes, lush valleys, and diverse flora and fauna.
Are there any trekking or hiking opportunities in the reserve?
Yes, there are several trekking and hiking routes that allow you to explore the reserve's breathtaking landscapes. The most popular trek is the Kora around the holy peaks, which takes about 2-3 days.
Do I need any permits to visit Daocheng Yading Nature Reserve?
Yes, you need to obtain an entry permit to visit the reserve, which can usually be arranged through local travel agencies or at the entrance gate.
Is accommodation available within the reserve?
Yes, there are accommodations available in the nearby town of Riwa (also known as Shangri-La Town), ranging from budget guesthouses to more upscale hotels.
Can I visit Daocheng Yading independently, or do I need a guide?
While it's possible to visit independently, having a local guide can greatly enhance your experience by providing insights into the culture, geography, and local customs.
Are there any cultural considerations I should be aware of when visiting Daocheng Yading?
Yes, the area has strong Tibetan cultural influences. It's important to respect local customs, traditions, and religious sites. Dress modestly and ask for permission before taking photos of locals or their properties.