Hello and Merry Christmas! I am writing this post in Guangzhou. 🙂 This year Christmas, Nicole and I decided to do something different!  Here we are now – a 3 days 2 nights long weekend getaway in Guangzhou.
This is what we did today. We departed from Singapore this morning at 7:00AM and landed in Guangzhou just after a 4 hours flight. So, our first official stop today is at Shamian Island (沙面岛) – which is just a 30 minutes walk from our service apartment.
Shamian Island covers an area of 0.3 km² bordered in the south by the Pearl River
The history of Shamian Island come about since the 19th century. During those times, Qing government in China allowed foreigners to set up trading offices and warehouses. After the opium war, the British and French controlled the island and many buildings were being built then. This has become the unique selling point of Shamian Island – where tourist can experience the colonial atmosphere.
Just by walking around Shamian Island, you can see beautiful architectures and buildings that represent and follow the British and French style. Along with the buildings, you can also find lots of cafes, bakeries and bridal shops. It's common to see couples taking their bridal photographs too.
Google map is not working in China, if you can read Chinese, download Baidu Maps instead. Otherwise, if you are lost, you can always refer back to the map of Shamian Island for visitors.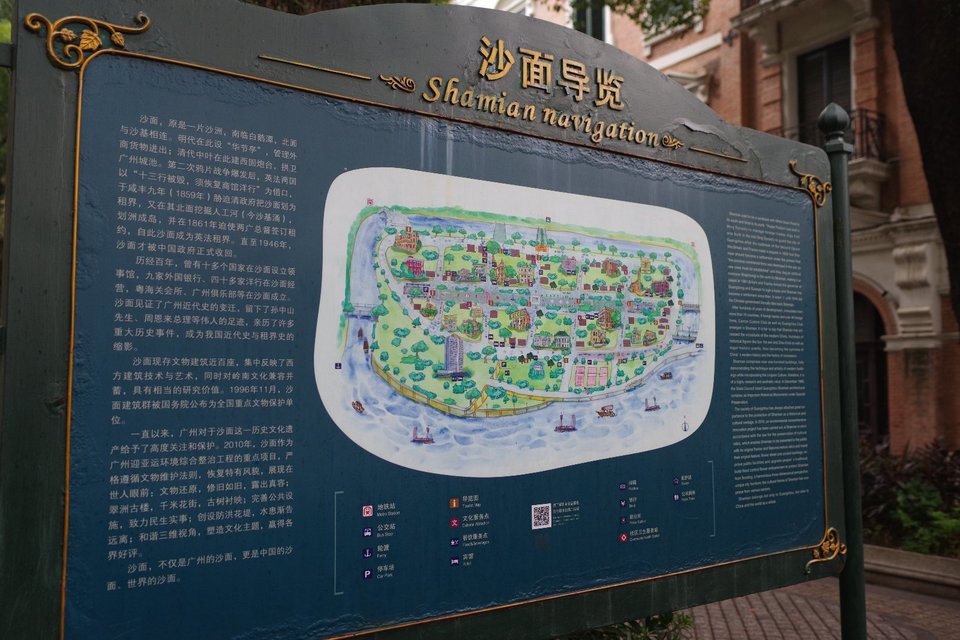 Nicole posing with her GoPro Hero 4
Curious about what this little kid is reading.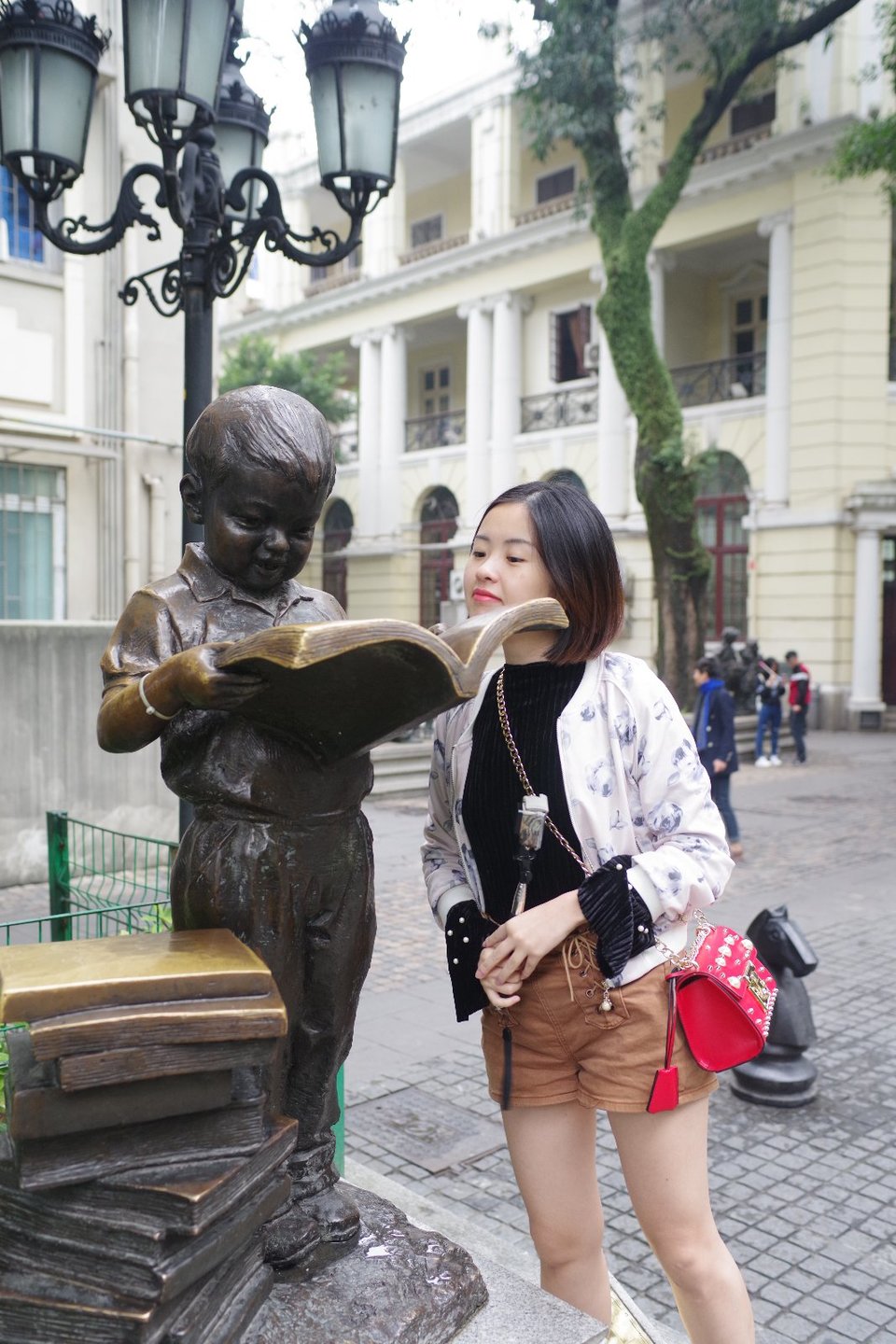 A Chinese and British man sitting down together. This implies the working relationship between different races in Shamian Island.
You can see beautiful pink flowers and big trees all around the surroundings.
A bed of flowers that liven up the whole place.
Shamian Da Jie which means "Shamian Big Street"
Old houses. Some locals live in here. I wonder how they got used to living in a tourist attraction place. Won't it be weird if you see tourist taking photos of your house daily?
There are many yellow houses and mansions.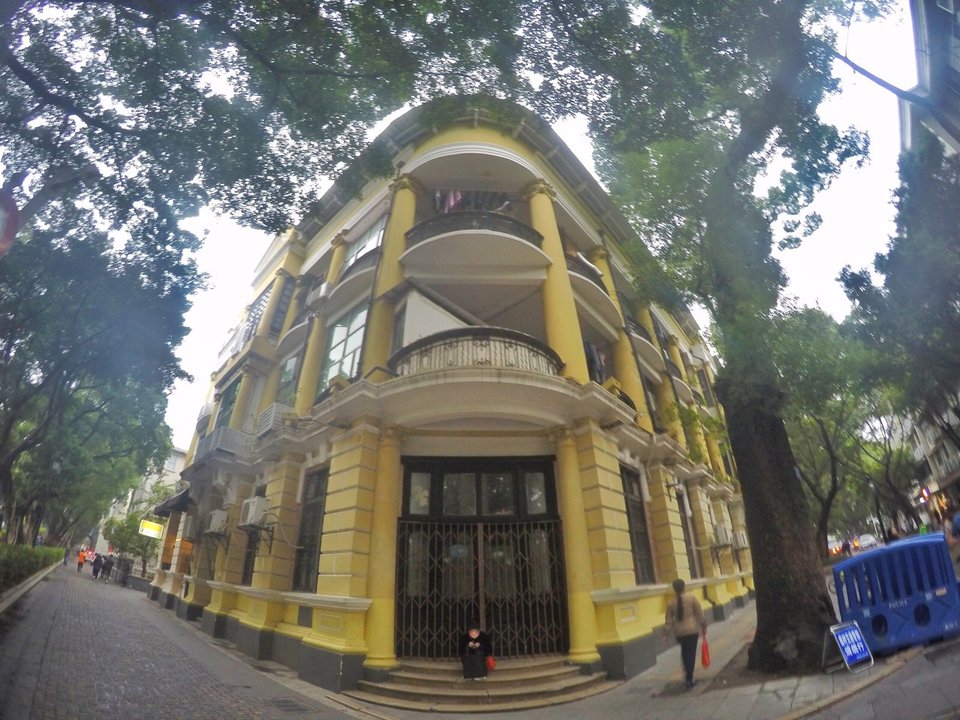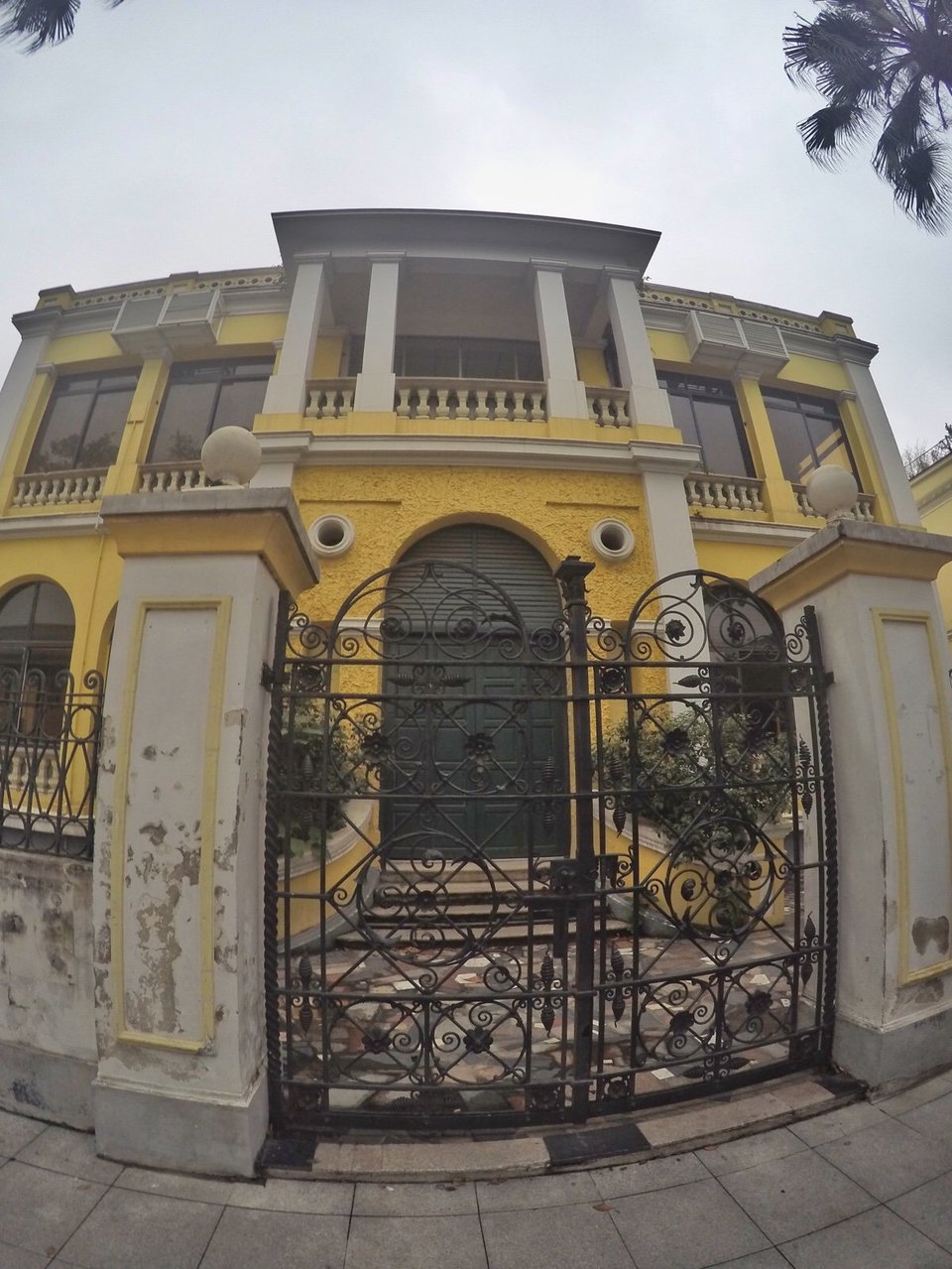 Some cafes along the Shamian street. Shamian Island is a great place for cafe hoppers.
We are glad we found Starbucks! The Starbucks looks amazing and is the biggest branch I been to. This Starbucks is quite popular among tourists too. BTW, if you are considering to chill and have a drink, note that the queue is super long.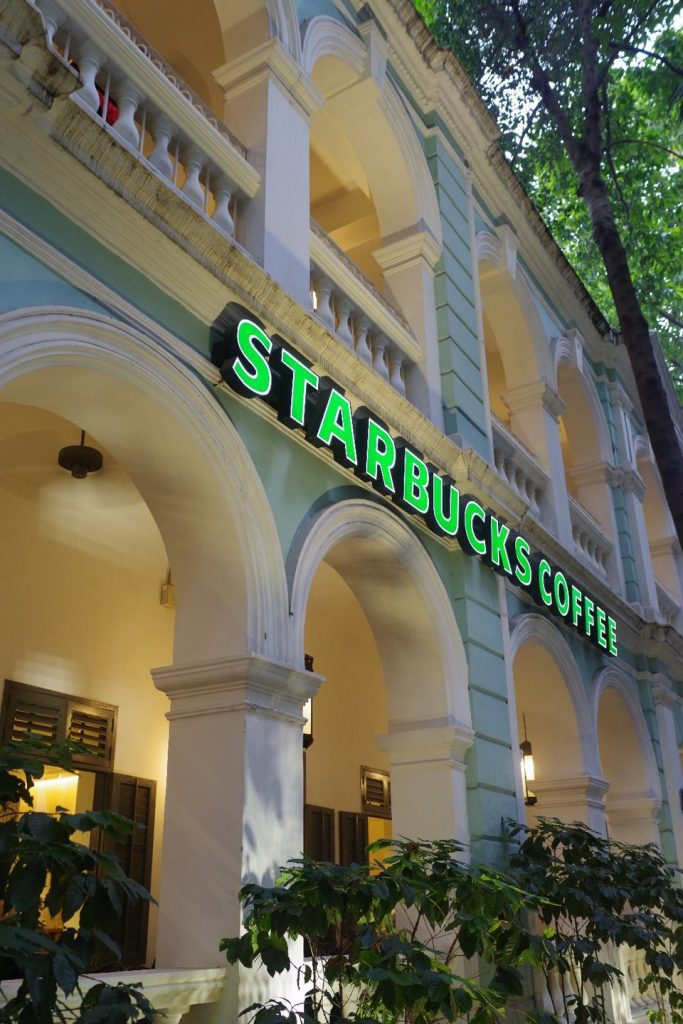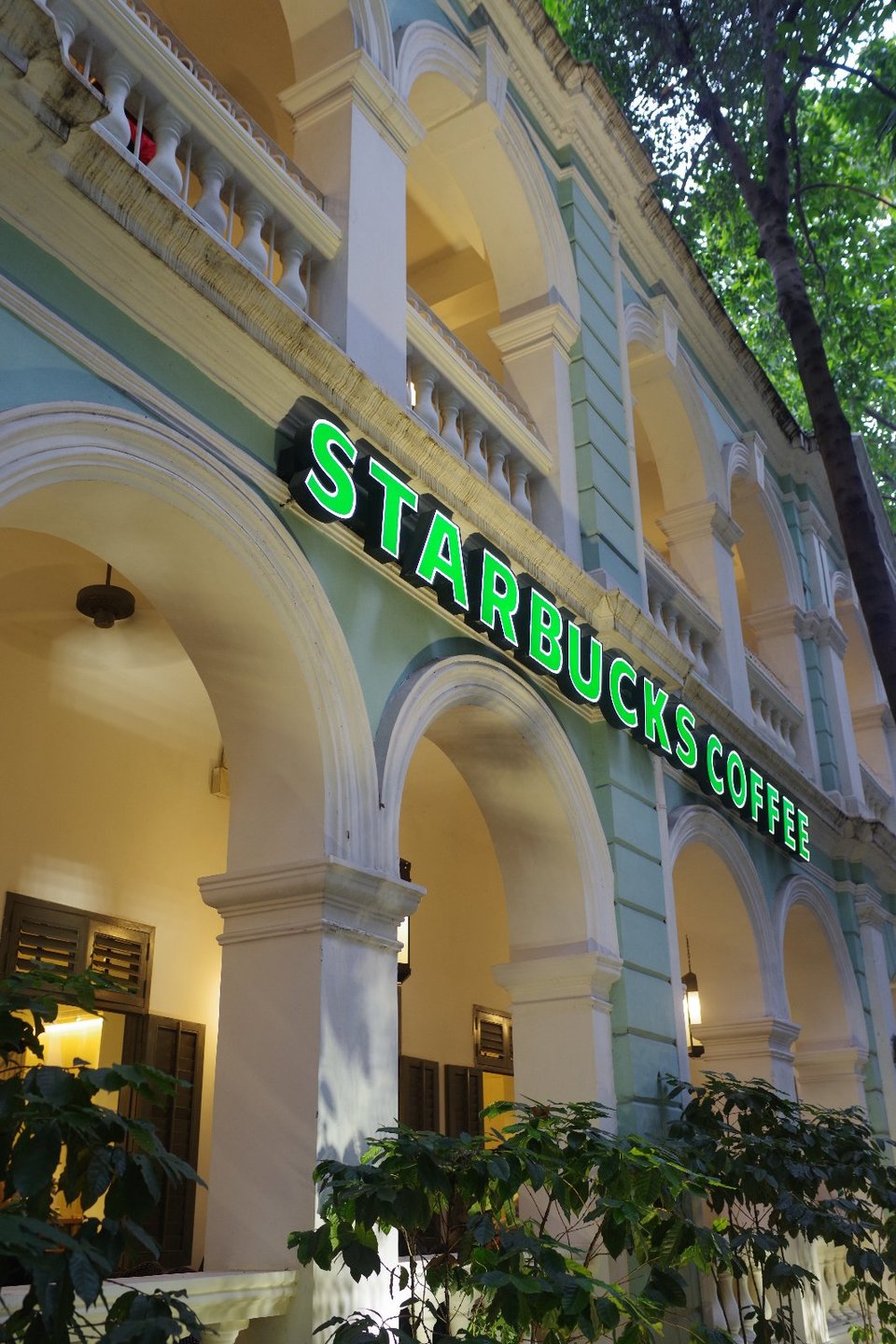 We had a cup of coffee and took a rest after our long walk exploring Shamian Island. Been a pretty tiring day!