If you're on the lookout for a hidden gem that combines history, culture, and a touch of magic, let me introduce you to a place that's sure to steal your heart – Shamian Island Guangzhou. Buckle up as I will share the captivating streets, architectural wonders, and vibrant vibes of this must-visit destination in your next trip.
Shamian Island covers an area of 0.3 km² bordered in the south by the Pearl River
---
History of Shamian Island
The history of Shamian Island come about since the 19th century. Imagine stepping into a world where history whispers through every cobblestone street. Back in the 19th century, Shamian Island was like the VIP parking spot for foreign ships during the Qing Dynasty. During those times, Qing government in China allowed foreigners to set up trading offices and warehouses. During the Opium Wars, it got passed around like a hot potato and became a British and French concession. Then, after the opium war, the British and French controlled the island and many buildings were being built then. But here's the twist – this place wears its colonial past like a badge of honor, flaunting European-style villas, neoclassical buildings, and tree-lined avenues that are straight out of a fairy tale. This has become the unique selling point of Shamian Island – where tourist can experience the colonial atmosphere.
---
Walk Through Architectural Grandeur
Wandering through these streets is like flipping through the pages of history. There are buildings with fanciful facades, charming balconies decked out in wrought iron, and lush gardens that look like they belong in a painting. Just by walking around Shamian Island, you can see beautiful architectures and buildings that represent and follow the British and French style. Along with the buildings, you can also find lots of cafes, bakeries and bridal shops. It's common to see couples taking their bridal photographs too. Make sure to check out the French Catholic Church, the British and French Consulates, and the former HSBC Building – they're like living proof of the island's captivating past.
Google map is not working in China, if you can read Chinese, download Baidu Maps instead. Otherwise, if you are lost, you can always refer back to the map of Shamian Island for visitors.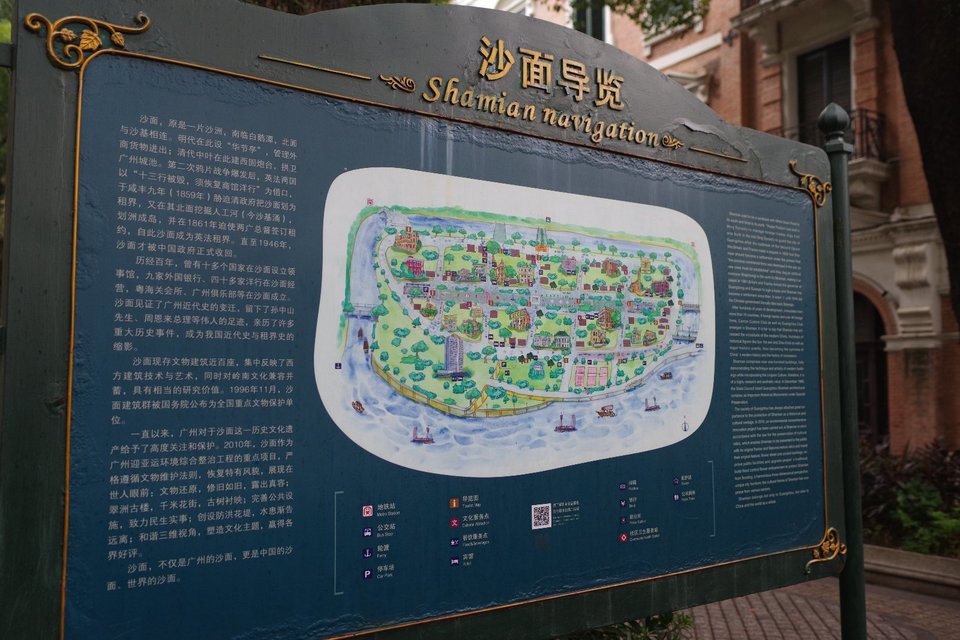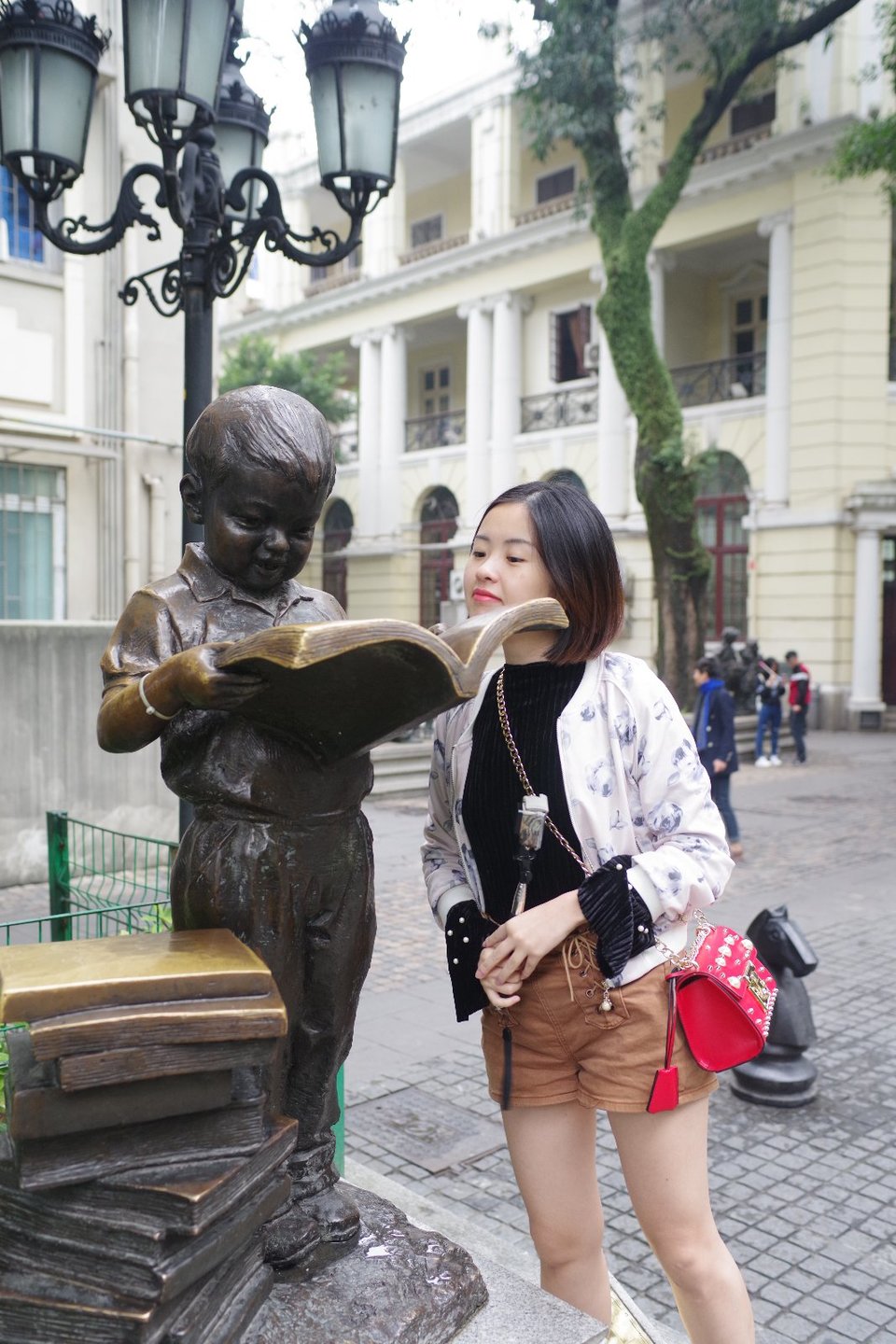 Shamian Da Jie which means "Shamian Big Street"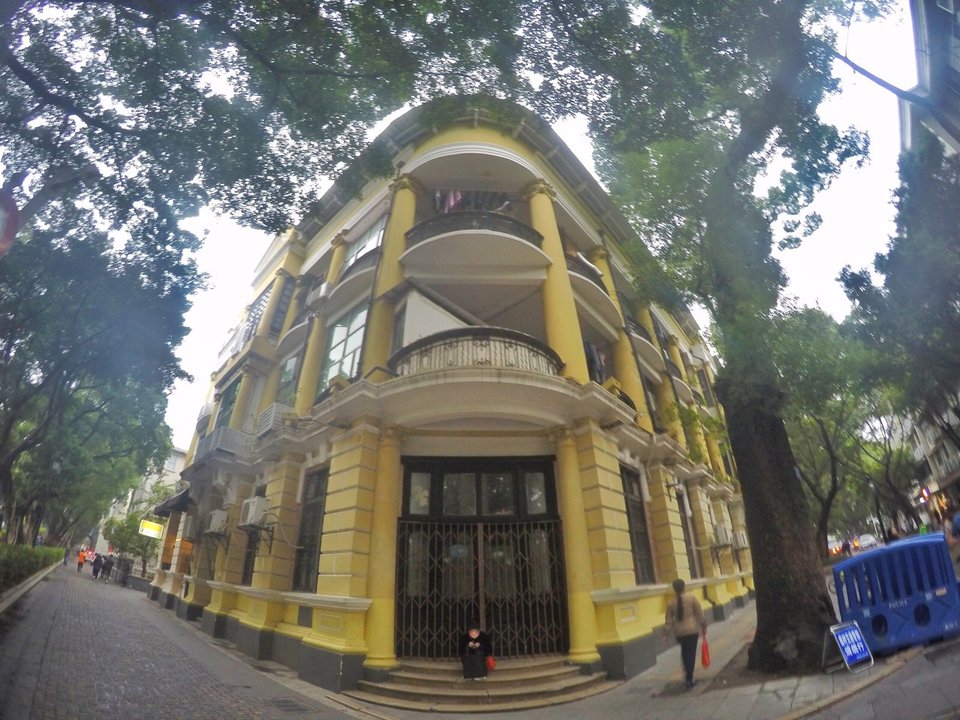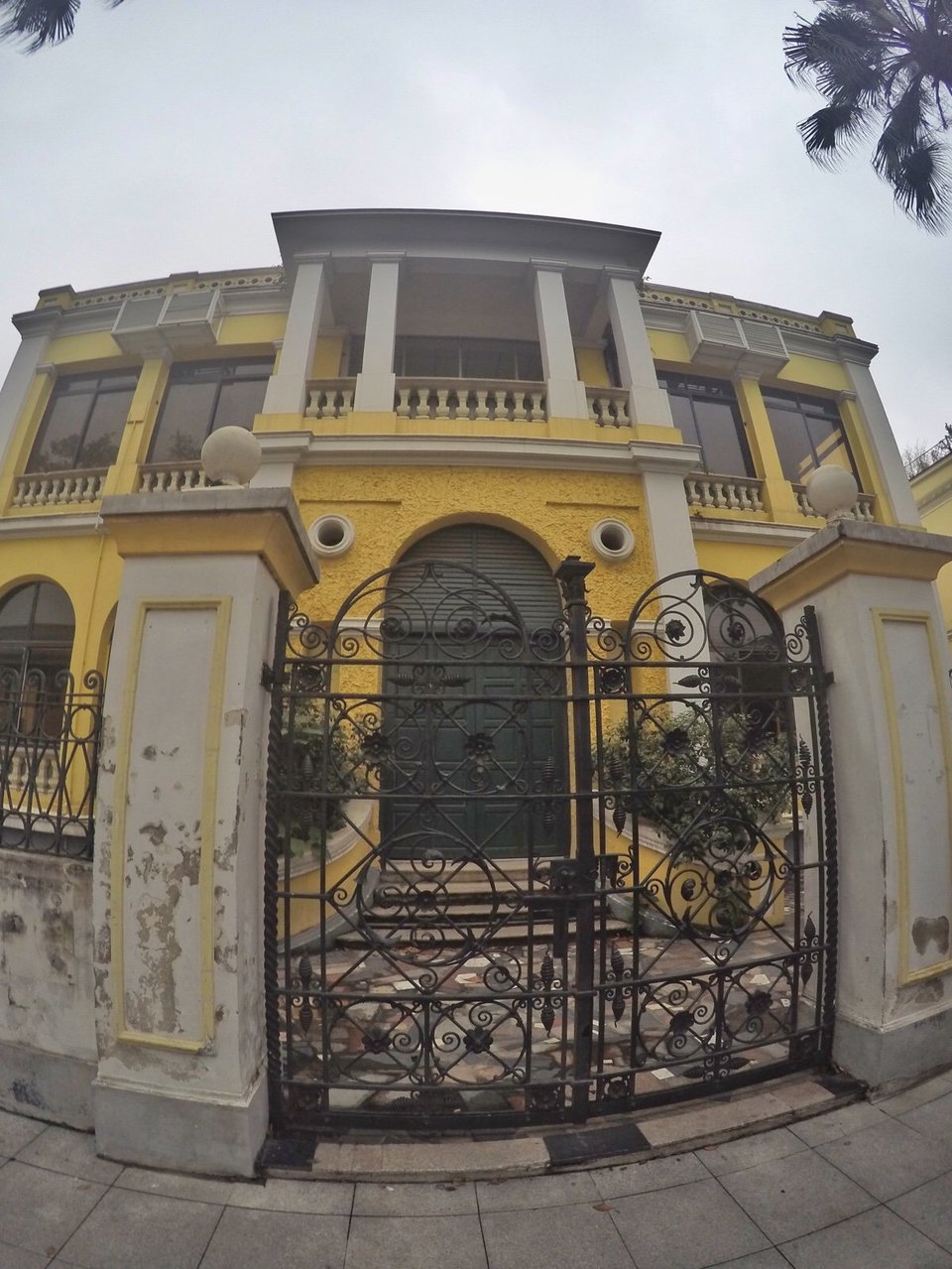 We are glad we found Starbucks! The Starbucks looks amazing and is the biggest branch I been to. This Starbucks is quite popular among tourists too. BTW, if you are considering to chill and have a drink, note that the queue is super long.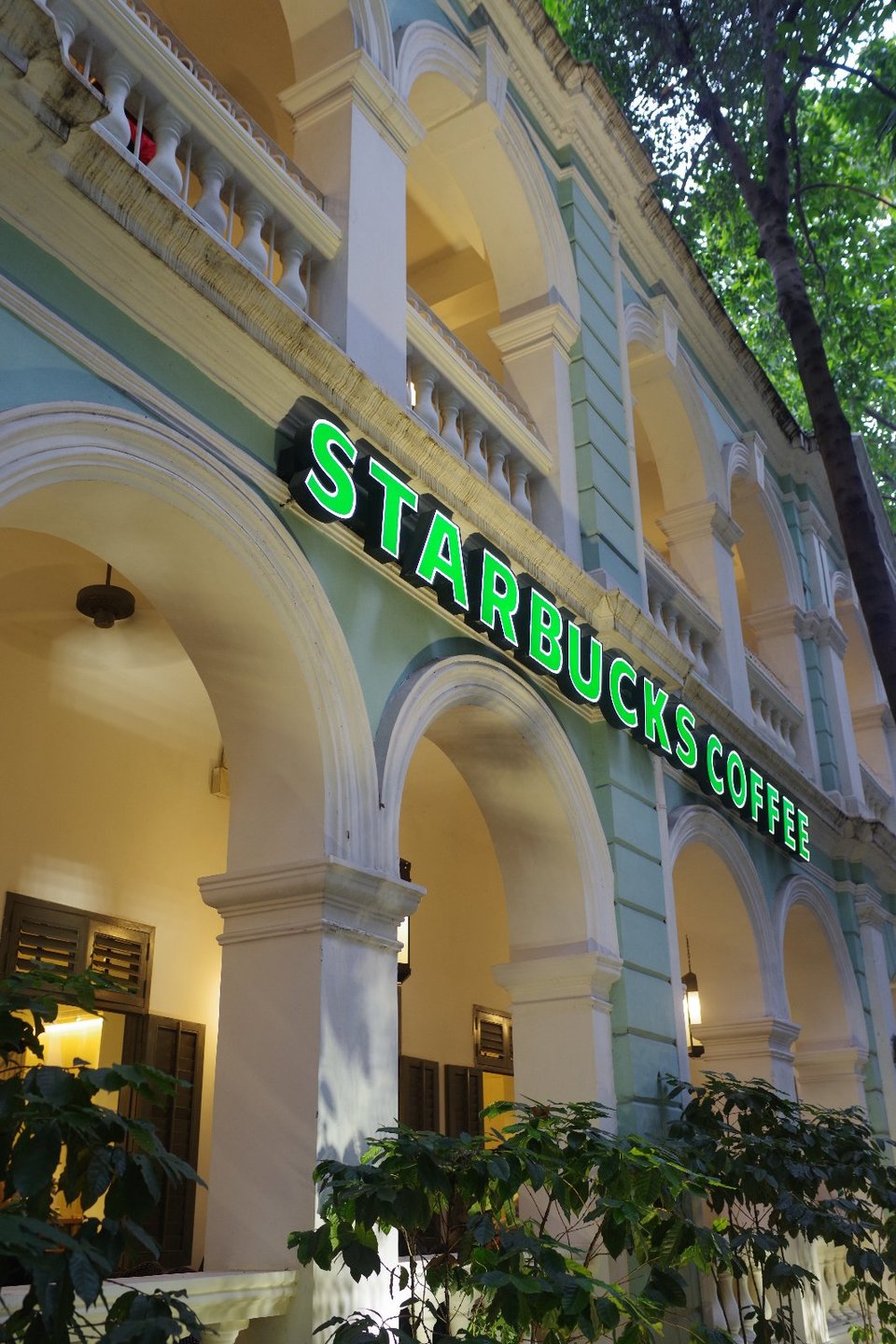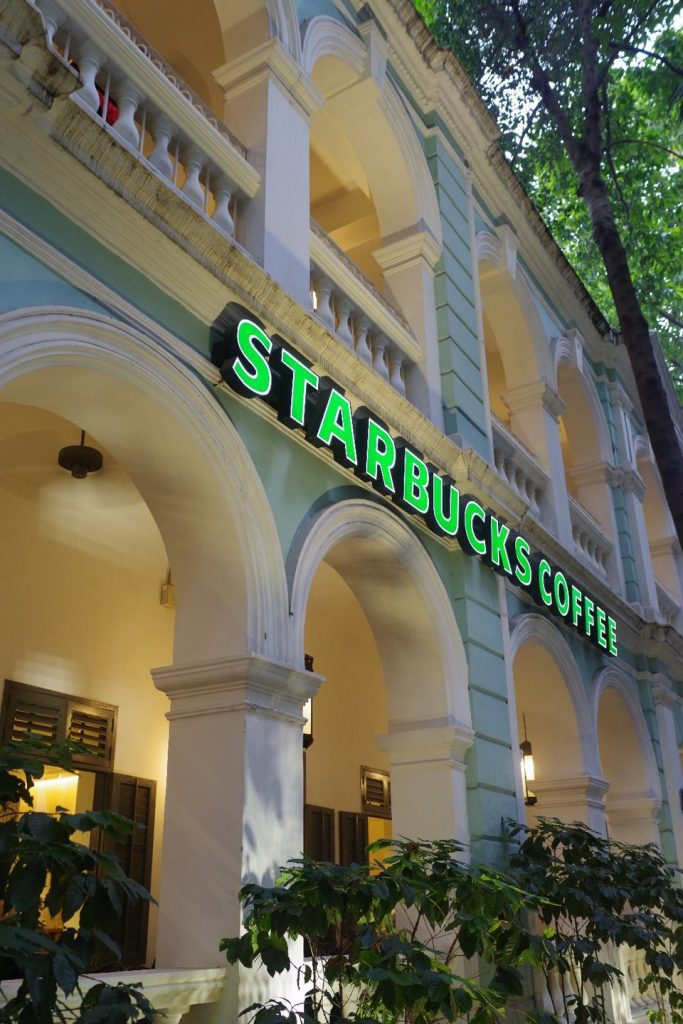 We had a cup of coffee at Kafelaku Coffee after a long walk exploring Shamian Island!
If you're the kind who views the world through a lens, Shamian Island is your canvas. Each corner is a potential masterpiece waiting to happen. The blend of colonial and Chinese architecture, the tranquility of the landscapes, and the lively street scenes – it's like a photographer's dream come true.
And here's the kicker – Shamian Island is all about balance. It effortlessly blends its storied past with the buzz of today. Amidst the historical grandeur, you'll stumble upon modern cafes, chic boutiques, and contemporary art hubs. It's like taking a stroll through time, where every step reveals a new chapter in this island's incredible story.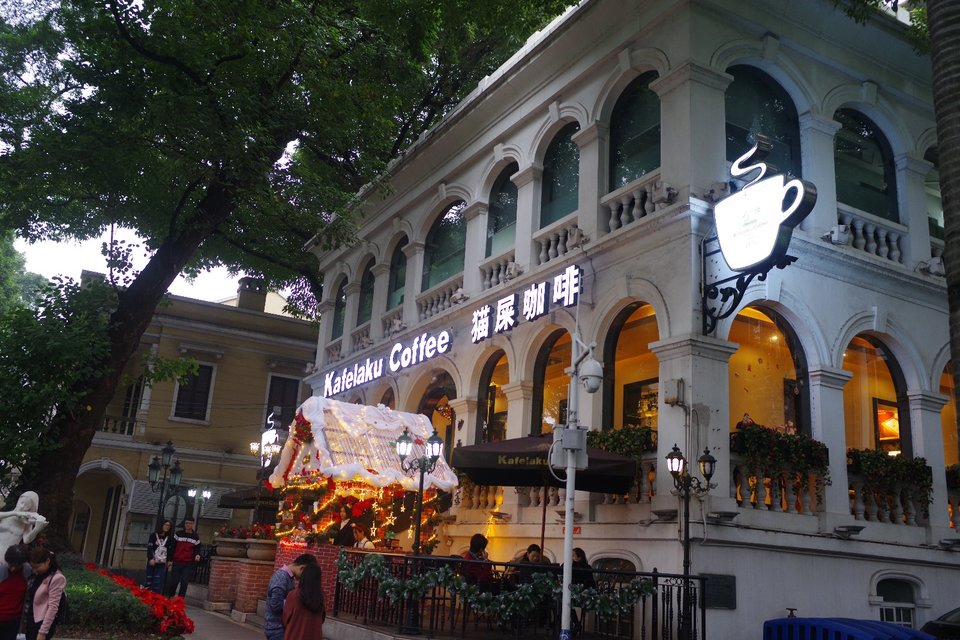 ---
Nature's Embrace and Sweet Serenity
You won't believe your eyes when you discover the oases of calm within this bustling city. Shamian Island is like a green sanctuary that'll make you forget you're in a metropolis. Let's talk parks and gardens. Liwan Lake Park is your go-to spot for a leisurely stroll, while Shamian Park treats you to postcard-worthy views of the Pearl River.
And oh, the waterfront promenade – it's your front-row ticket to riverside serenity. Picture yourself sitting by the water's edge, soaking in the view, and feeling the worries of the world melt away.
---
Cultural Discovery: Art, Flavors, and Everything Nice
Calling all culture buffs and foodies – Shamian Island has a treat in store for you! Dive into the world of art at the Shamian Island Art Gallery, where local and international talents collide in a visual symphony. And speaking of symphonies, your taste buds are in for a wild ride. From traditional Cantonese dishes to global flavors that'll make your palate dance, this island's culinary scene is a work of art in itself.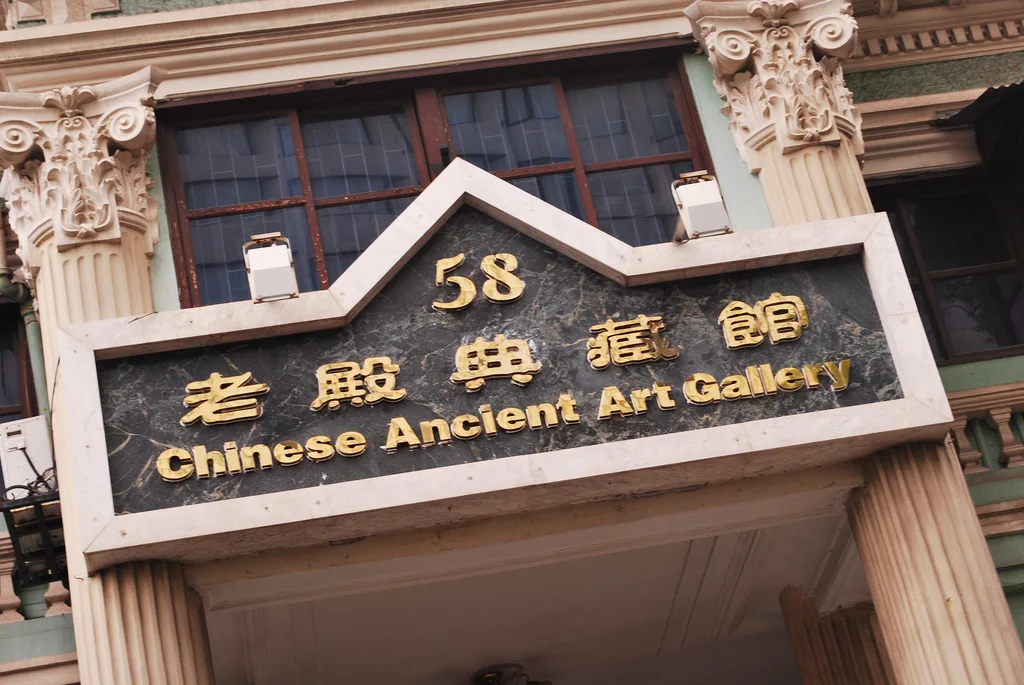 ---
FAQs on visiting Shamian Island Guangzhou
What is Shamian Island known for?
Shamian Island is renowned for its unique blend of European and Chinese architecture, reflecting its history as a former foreign concession during the Opium Wars. It's a charming destination that showcases the harmonious coexistence of cultures.
How do I get to Shamian Island?
Located in Guangzhou, China, Shamian Island is easily accessible by taxi, metro, or even a pleasant stroll from the city center. The Huangsha Metro Station (Line 1) is within walking distance, making it convenient for travelers to reach the island.
What are the must-visit attractions on Shamian Island?
While exploring Shamian Island, make sure to visit the colonial-era buildings like the French Catholic Church and the British and French Consulates. Don't miss out on the picturesque waterfront promenade along the Pearl River and the serene Liwan Lake Park.
Is Shamian Island family-friendly?
Absolutely! Shamian Island's tranquil environment, parks, and cultural attractions make it an excellent destination for families. Children will enjoy the open spaces, art galleries, and the chance to learn about history through architecture.
Are there good dining options on the island?
Yes, Shamian Island offers a variety of dining choices. From traditional Cantonese cuisine to international flavors, you'll find restaurants and cafes that cater to various tastes. Seafood lovers are in for a treat with the island's fresh catches.
Can I take photos on Shamian Island?
Definitely! Shamian Island's picturesque architecture, serene parks, and charming streets are a photographer's paradise. Feel free to capture the beauty and ambiance of the island to create lasting memories.
Is there a fee to enter Shamian Island?
No, there's no entry fee to explore Shamian Island. You can wander through its streets, enjoy the parks, and admire the architecture without any charge.
What's the best time to visit Shamian Island?
The best time to visit Shamian Island is during the spring (March to May) and autumn (September to November) when the weather is pleasant and comfortable. The island's greenery and outdoor spaces are especially enjoyable during these seasons.
Is English spoken on Shamian Island?
While English may not be as widely spoken as in more touristy areas, you'll find that some locals, especially those working in cafes, shops, and tourist spots, have basic English language skills. It's helpful to have a few essential phrases in Chinese to enhance your communication.
Can I explore Shamian Island in a day?
Absolutely! Shamian Island is relatively compact, making it possible to explore its key attractions in a single day. You'll have ample time to soak in the history, architecture, and ambiance while leaving room for relaxation and enjoying the local culture.
---
Conclusion
Shamian Island is more than just a spot on the map. It's a journey through history, a feast for the senses, and a place where time seems to stand still. When you're next in Guangzhou, don't miss the chance to explore Shamian Island. Whether you're a history buff, an architecture aficionado, or just someone in search of a magical escape, Shamian Island welcomes you with open arms and a promise of unforgettable moments. Get ready to fall in love with the past, present, and everything in between. Happy travels!