You might already have heard the news about the big earthquake which happened recently in Jiuzhaigou country. With a magnitude 7.0, the earthquake has delivered a big blow to the region. Although being known worldwide as a famous nature reserve and national park located in the north of Sichuan province, China, many people are so scared and reluctant to visit the place now, at least in near future.
Nevertheless, there are a lot of places comparable to Jiuzhaigou (九寨沟) in China. Erdaohai (二道海) in Sichuan Aba (四川阿坝州) is one of them.
Erdaohai is part of the famous Mounigou Scenic Area which has an elevation of 2,800 meters (9,186 feet) to 4,070 meters (13,353 feet) with an annual average temperature of 7

C (44.6

F). Similar to Jiuzhaigou, the place is famous for the large groups of lakes, the rich variety of endangered plants and fauna. Although the best season to go is during Autumn, we visited it in August and got a great experience with its beautiful view.
Admission: 70 RMB
How to get there: The area is hidden in the mountain (that's why it is so primitively beautiful). Normally people go there by package tour or self-drive. You can get a package tour from Sichuan Chengdu or any big towns nearby such as Songpan.
There are over 400 other lakes in this scenic area, such as Swan Lake and Ginseng Lake. Meanwhile, visitors can see the mysterious solution caves here. With a relatively high altitude, we suggest visitors walk slowly. At the same time, don't forget to apply your sun block as the UV ray is very strong at high altitude place.
Look at these portrait photos I took. Don't you feel it's like a fairy tale themed painting?
The water in the lake is crystal clear. We can see the decayed wood under the water clearly. Under the sunshine, the lake just looks like a green jade engraved in the mountain. Magical!
Because of different level of calcification, some lake looks Tiffany blue.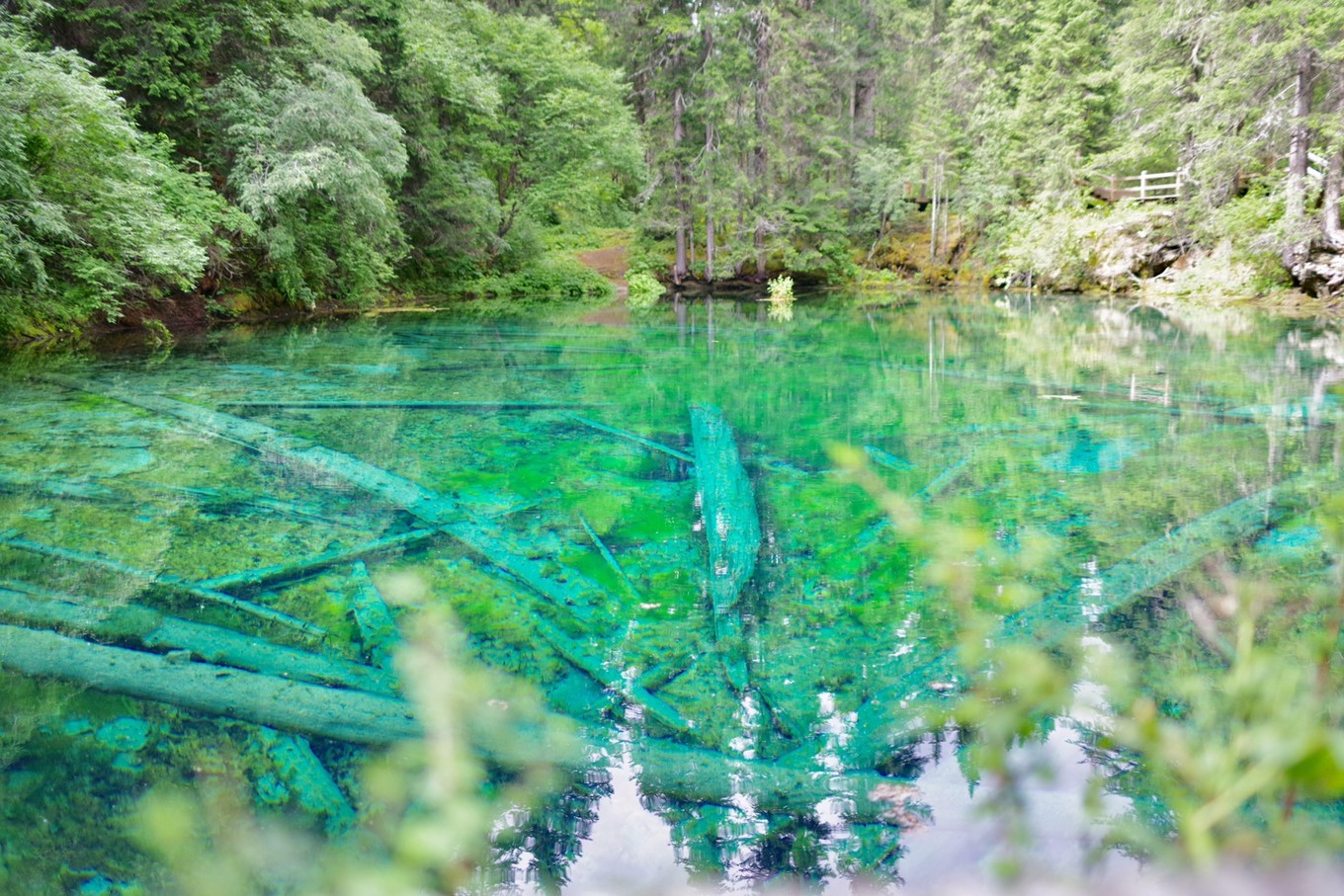 Tibetans worship nature. There, you can also see prayer flags everywhere.
Although some of the lakes are running out of the water, this is still a good place to breathe in the fresh air and rest your body & mind. The scenic area took us around 3 hours to finish exploring. After this, you can also consider continuing your journey in Zhaga waterfall, the other part of the Mounigou Scenic Area.