From the tallest skyscrapers in China to the vast majority of parks and attractions, Guangzhou has several killer views for tourists and travelers. Apart from being one of China's most important tourist destinations, it is also regarded as the most important product distribution center in the Southern part of China. This is evident through the large numbers of famous shopping centers and malls in which you are promised to find almost anything and everything you are looking for. What's more, it is an important export and import city with thousands of factories and wholesale markets selling various items that any international visitor will find interesting. If you are a visitor here and looking to have an enjoyable shopping experience, here are the top 10 best places for shopping in Guangzhou.
Shangxiajiu Pedestrian Street (上下九步行街)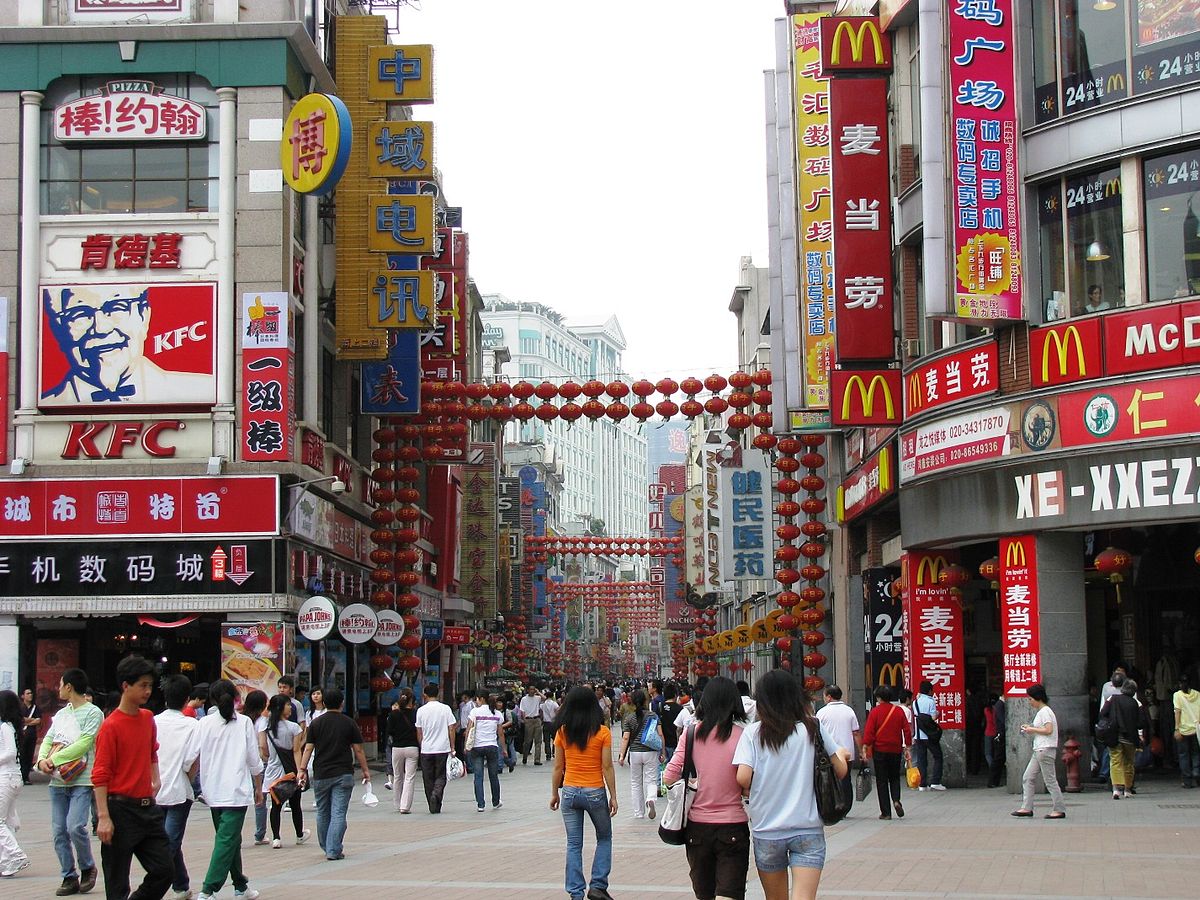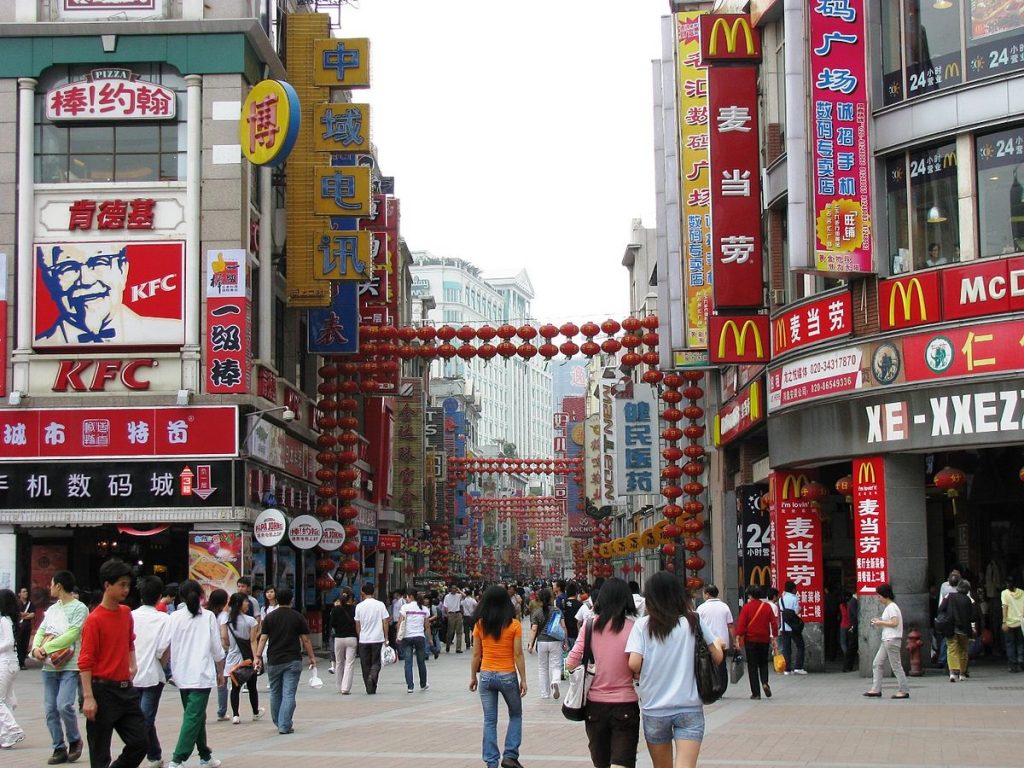 Shangxiajiu Pedestrian Street is for a good reason one of the main Guangzhou shopping areas. Being the first pedestrian mall to be approved in Guangzhou by the ministry of commerce in China, this shopping street receives a daily traffic of more than 600000 persons. The street is a showcase of the traditional Cantonese architecture, the lingnan architectural culture, the lingnan dietary culture, and also the lingnan folk customs. Besides, the street features a variety of restaurants and street vendors where you can find delicious Dim Sum and local snacks.
Beijing Road Shopping Area (北京西路)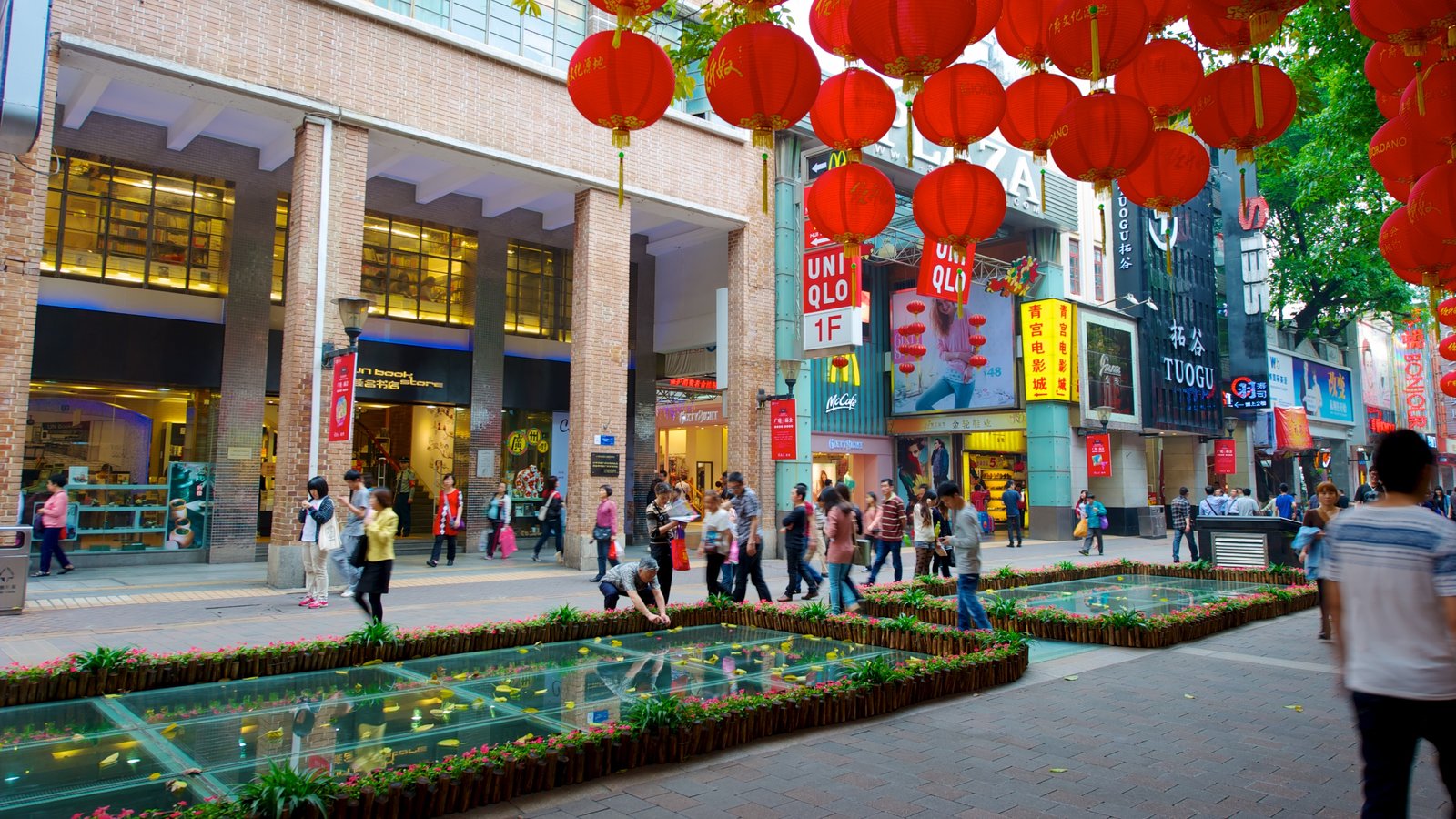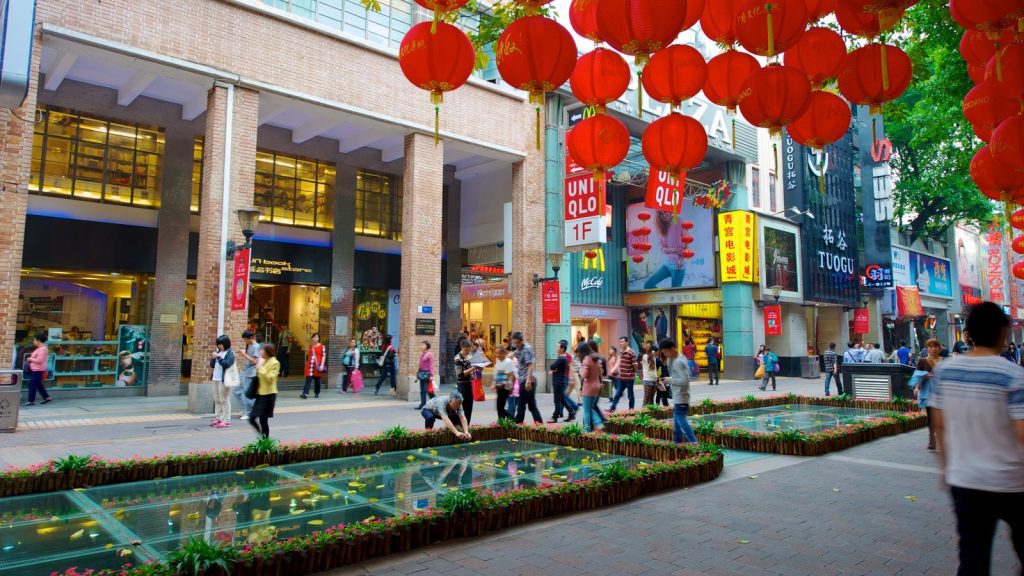 Beijing Road is definitely the most popular shopping street in Guangzhou. Apart from being lined with many chain stores, the street also has a good number of restaurants that are designed for tourists. Since it is a major tourist site, the main offerings here are tourist souvenirs. Some of the items that you will find on sale in the stores include clothing, shoes, bags, leather products, jewelry, books, and food.
Tianhe District CBD Shopping Circle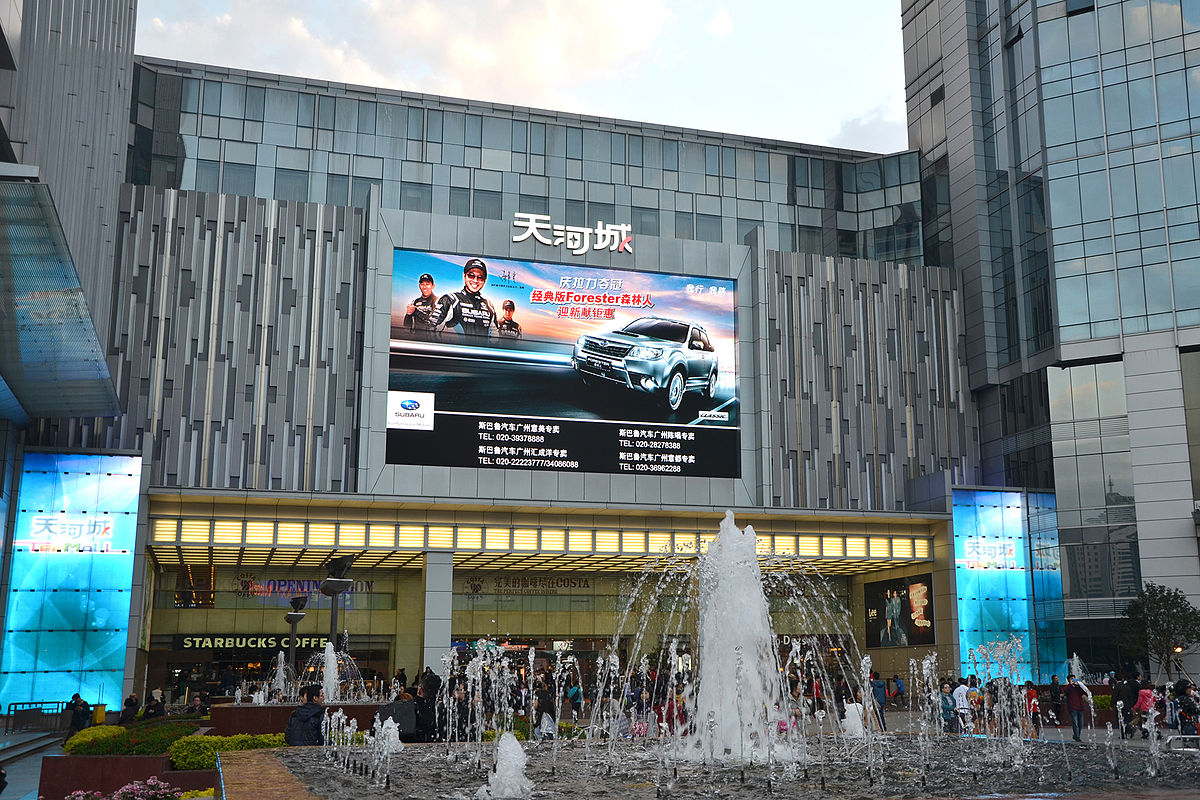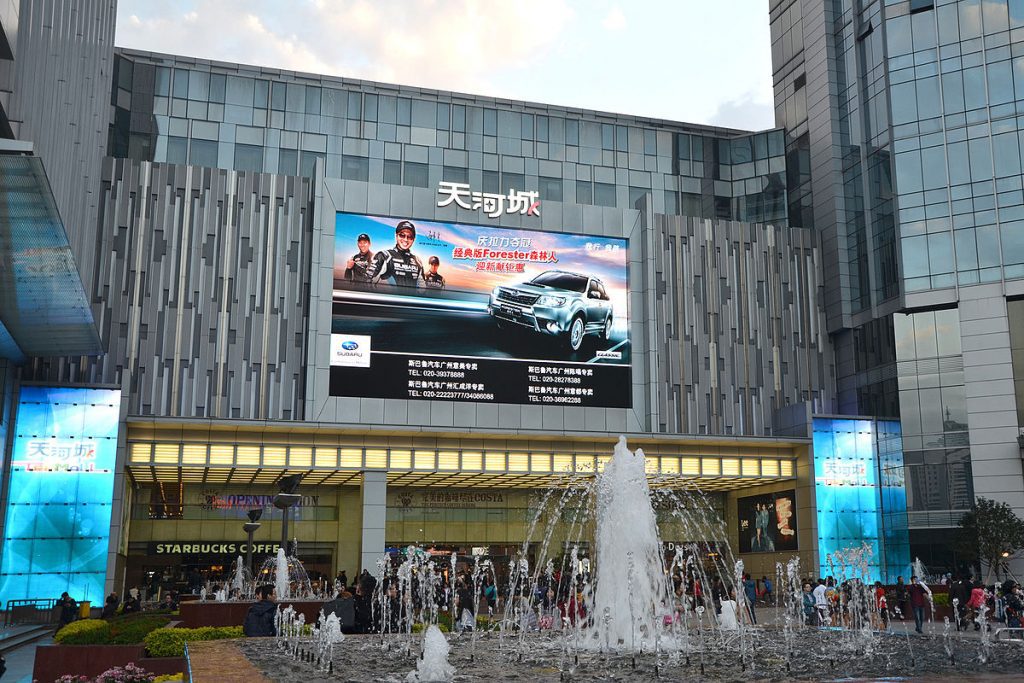 Tianhe District CBD is another major Guangzhou shopping destination, just second to Beijing road in popularity. It features some of the biggest and most famous malls in Guangzhou including the Tee Mall, Grandbuy Mall, Grandview Mall, and the Onelink Mall. Here is also where you will find Guangzhou Book Centre which is the largest book store in Guangzhou.
China Plaza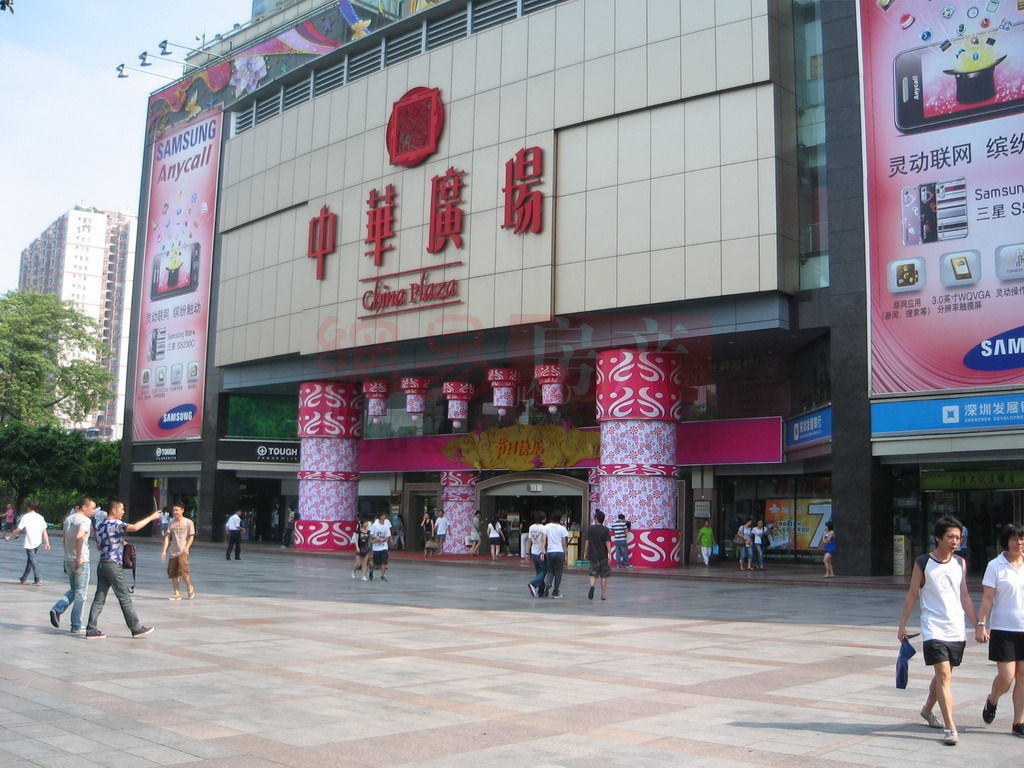 Standing opposite Martys' park in the North, China Plaza is a popular shopping centre for Cantonese. Here, you will find a variety of quality medium priced products including branded clothing, cell phones, and many other international products. This is thanks to the numerous numbers of shops and kiosks that create a lot of competition which keeps the prices down.
Hualin Jade Market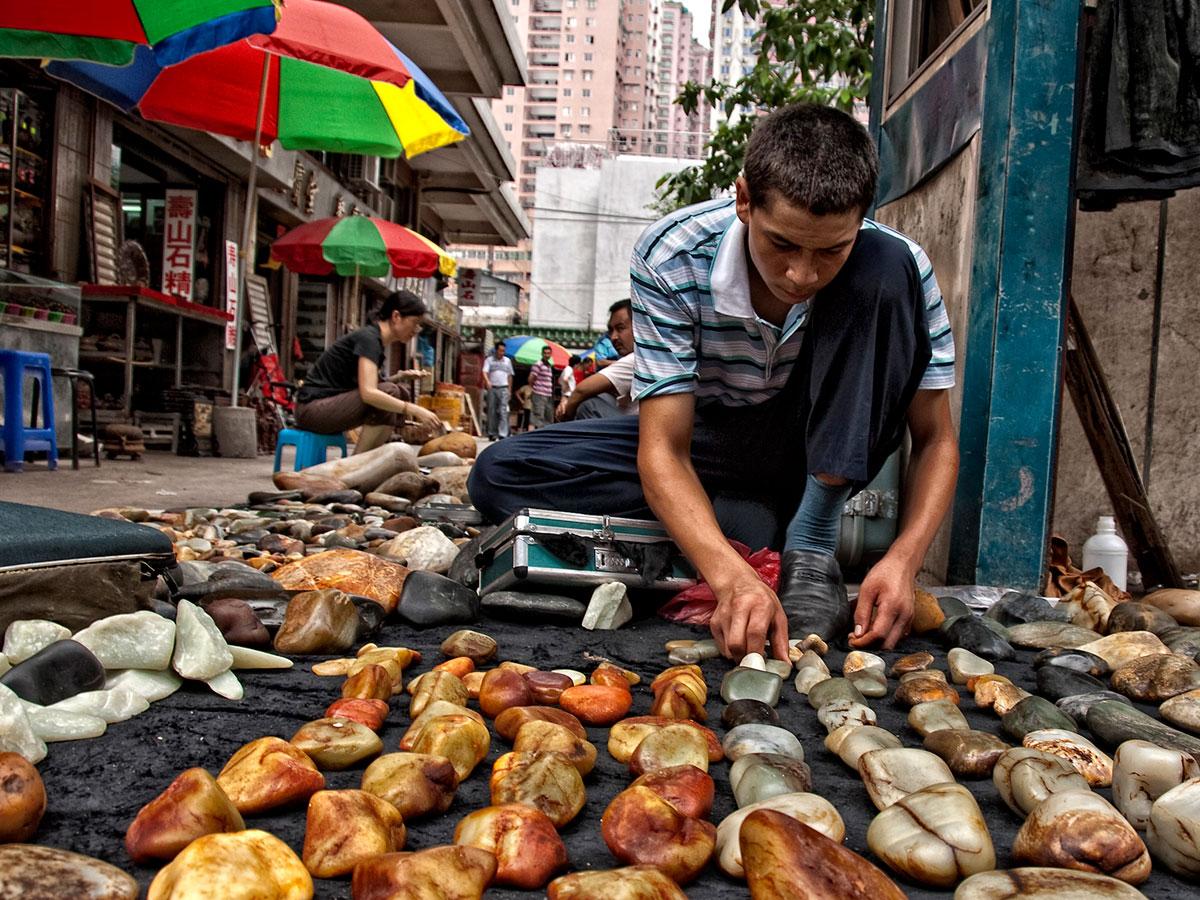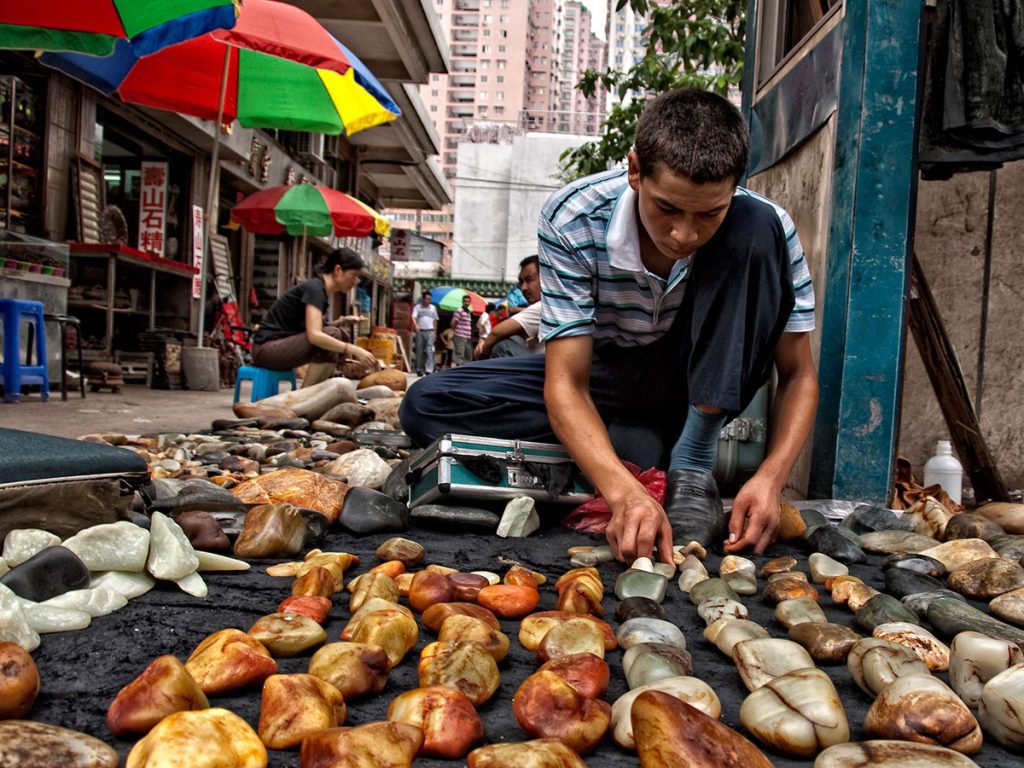 Covering over 10,000 square meters, you will find the majority of Jade merchants of Guangzhou in this market. Hualin Jade Market accounts for more than 90 percent of Guangzhou's jade sales. The market has a history that can be traced back to the Qing Dynasty and currently there are hundreds of jade ware stores.
Gangding Computer and Digital Product Shopping Circle
If you are looking for a one stop shop for all electronics products in Guangzhou then this is the perfect place to make a stop. Located in the Gangding area of Tianhe District, this place houses both small and large digital shopping malls and even shops selling computers, laptops, tablets, cameras, and peripheral products. Whether you are looking for digital products for retails or wholesale, you will definitely find it here.
Taikoo Hui Shopping Mall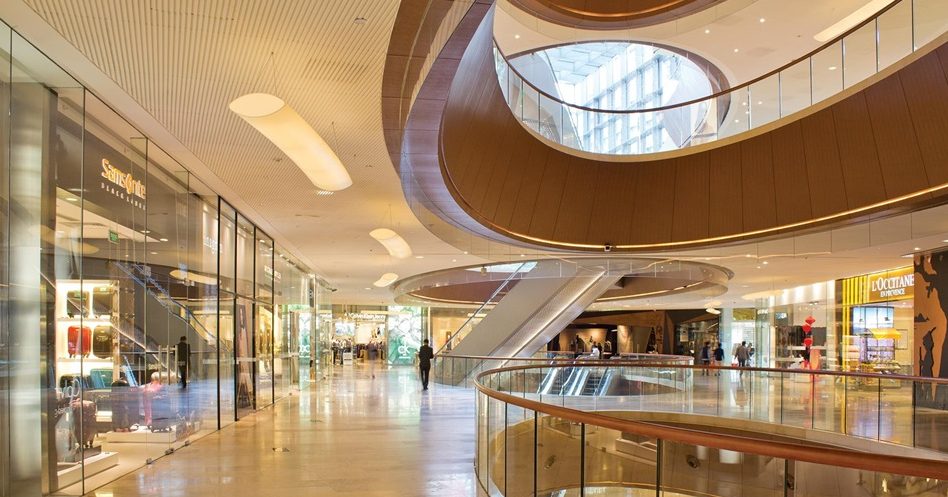 Located in the heart of Tianhe District, Taikoo is one of the most prosperous and luxury business area in Guanghzhou. It is situated in the same complex where the top luxury hotel in Guangzhou, Mandarin Oriental, is also located. With over 138,000 square meters of flooring, this luxury mall houses more than 180 brands including sophisticated lifestyle boutiques, restaurants with exquisite cuisines, and several internationally acclaimed brands that have set up their flagship stores here in TaiKoo.
Antique Xiguan Street
If you are looking for antiques and paintings, this is the only approved relic artifacts antiques market operators and among the top ten antique markets in the whole of china. Antique Xiguan Street covers an area of approximately 8553 square meters consisting of mostly people peddling their items from their windows or the back of their trucks. Apart from antiques and paintings, there are also several shops that sell everything from Tibetan rugs to ceramic teapots.
Zhujiang Luxury Malls
If you are looking for the best Guangzhou shopping experience, the Zhujiang area has the best shopping views in Guangzhou. With several luxury shopping malls located in some of the tallest buildings and towers in the world, this is a very popular luxury shopping area among many tourists and travellers. Some of the biggest malls here are the CTF Finance Center Tower mall (the world's seventh tallest tower) and the Mall of the World.
Baima Garment Market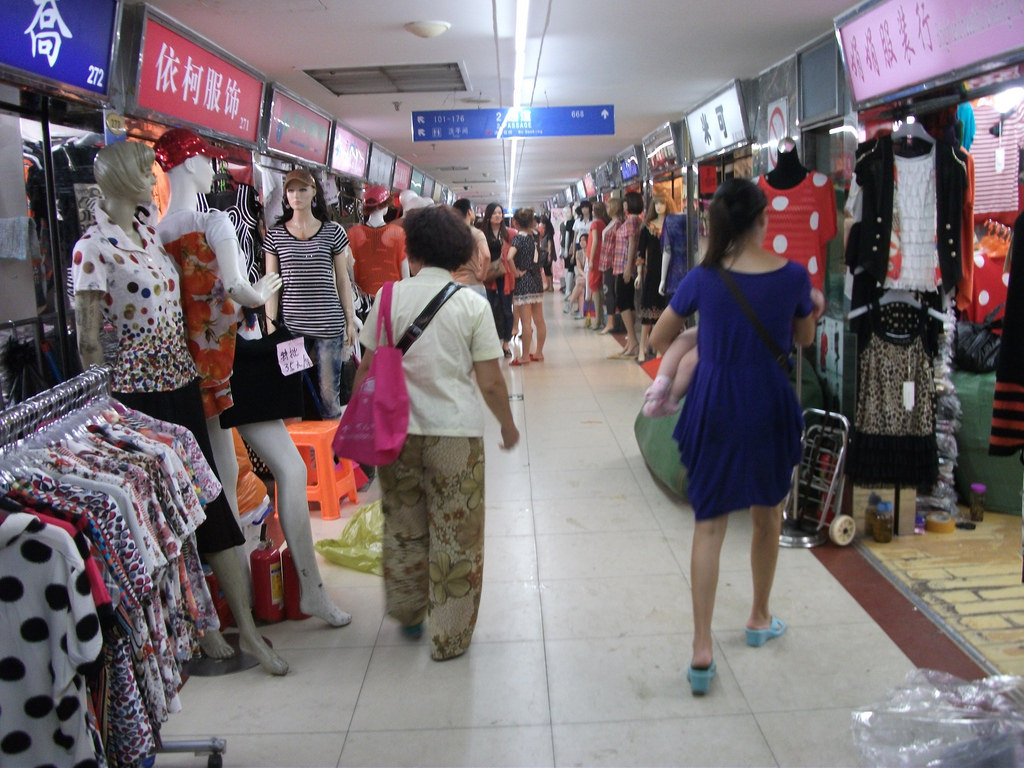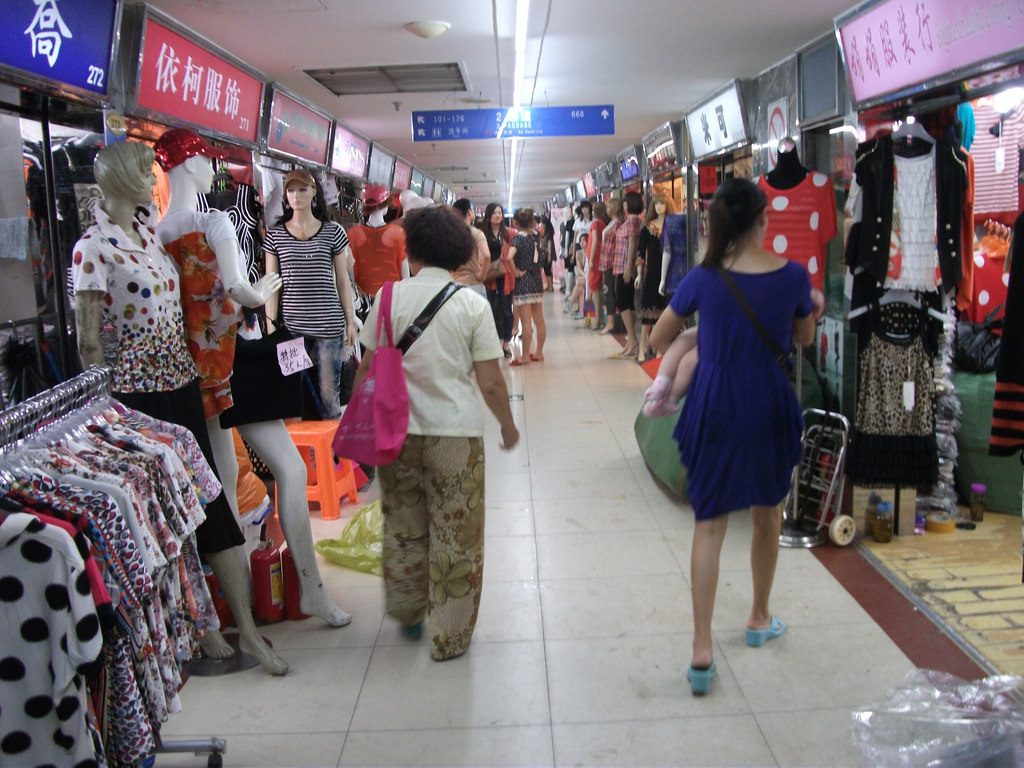 Baima Market is the most famous clothing wholesale market in the whole of Guangzhou. Being the most popular single market in the city, Baima market gets the highest turnover for high end clothes and fashion. Currently, over 2,000 suppliers are engaging in wholesaling and retailing businesses under the roof. When you visit here, you can be sure to find all kinds of fairly low priced clothing whether it is for men, women, or children.