Solo travel is a transformative experience that allows you to discover a destination on your terms, embracing self-discovery, independence, and the thrill of new adventures. And what better place to embark on such a journey than the historic and captivating city of Edinburgh? Scotland's capital offers a unique blend of history, culture, and natural beauty that is best experienced with the freedom of solo exploration. Last autumn, I found myself at Scotland's capital city called Edinburgh. I am in London for an overseas training and managed to find the time to tour around United Kingdom. In this post, I will share about my Edinburgh solo travel experience, uncovering the city's hidden gems, offering practical tips, and highlighting the enriching aspects of traveling alone.
Embarking on a solo journey to Edinburgh means you're free to set your own pace and prioritize your interests. It's a chance to connect deeply with the destination, engage with locals, and foster personal growth. The city's welcoming atmosphere and well-connected transportation make it an ideal destination for solo travelers.
About Edinburgh
Edinburgh is the most popular representative city of Scotland. The old town and new town were listed as World Heritage Sites by UNESCO in 1995. There are various Gothic churches built from past days and the architectures here still remain the style of "Victoria" era. To date, it becomes the second largest financial centre in United Kingdom after London.
Getting to Edinburgh
We travelled to Edinburgh from London. Starting from King's Cross station, we took a 5-hour train to Edinburgh Waverley. After that, we took the local bus to the centre of the city.
What to visit in Edinburgh for your solo trip
Edinburgh Castle
Start your journey with a visit to this iconic fortress, offering panoramic views of the city and a glimpse into Scotland's rich history.
This is not only the best place to have a bird view of the entire Edinburgh city, but also the place to explore the landmark with a rich heritage of history. Can you imagine such a magnificent castle that has been in use for around 1,000 years can still maintain such a good condition? Inside the castle, you can find the National Museum of War, the National War Monument and the Honours of Scotland – the country's Crown Jewels.
Royal Mile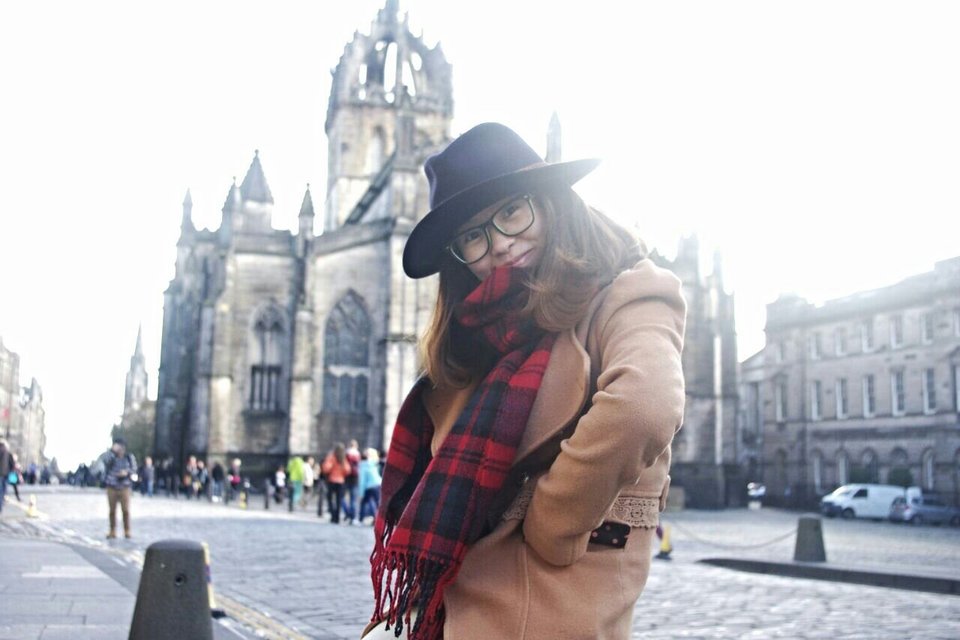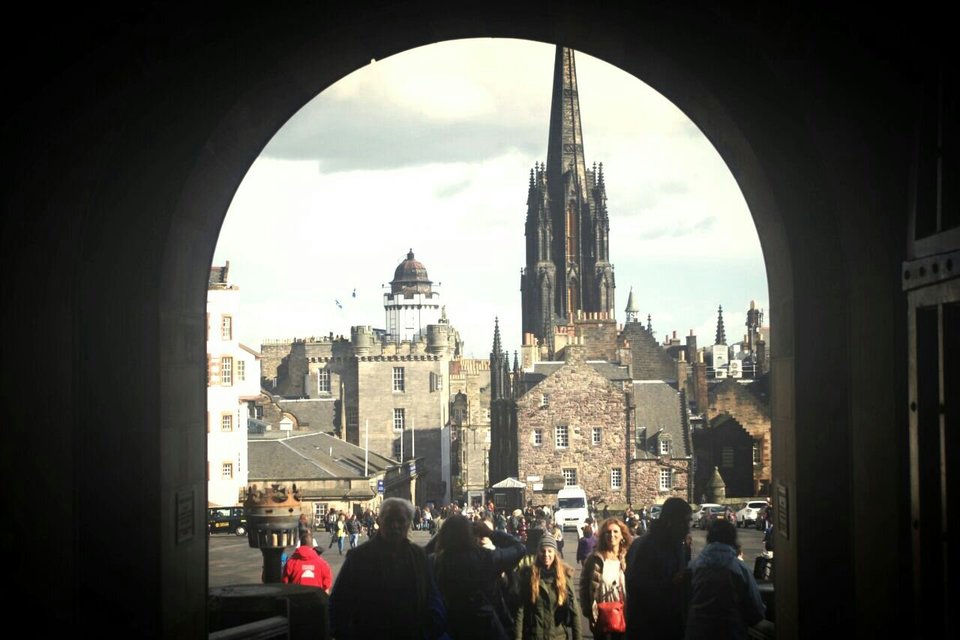 This is just a street connecting Edinburgh castle and Palace of Holyroodhouse, but in fact, it has more than just a street! Walking on the bustling street, I found myself also enjoying the beauty of the architecture. Besides, there are so many interesting shops and cafes that makes this the most lively place in Edinburgh.
Calton Hill
A favorite spot for photographers, Calton Hill provides a stunning vantage point to capture the city's skyline, especially during sunrise or sunset.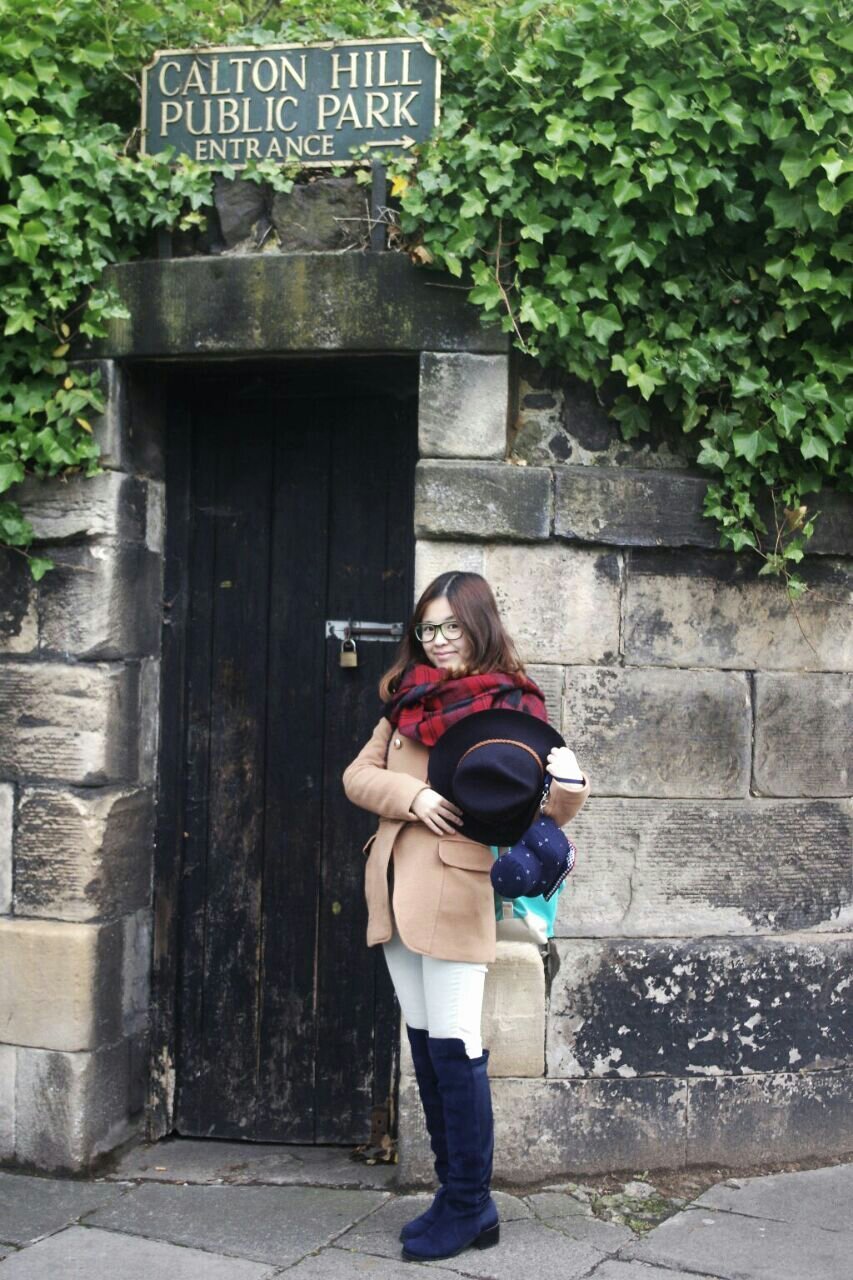 This is the best hill I have visited so far! I cannot describe how joyful and relaxing it is to just lie on the green ground and enjoy the soft sun beam with gentle wind whistling. This might be the highest point in Edinburgh where you can also take a bird view of the city. Do visit the Athenian acropolis poking above the skyline.
Scott Monument
The Scott Monument is a Victorian Gothic monument to Scottish author Sir Walter Scott. It stands in Princes Street Gardens, opposite of the Jenners department store on Princes Street and near to Edinburgh Waverley Railway Station, which is named after Scott's Waverley novels (wikipedia). Casted in the gentle sun ray, the Monument looks rather mysterious and magnificent.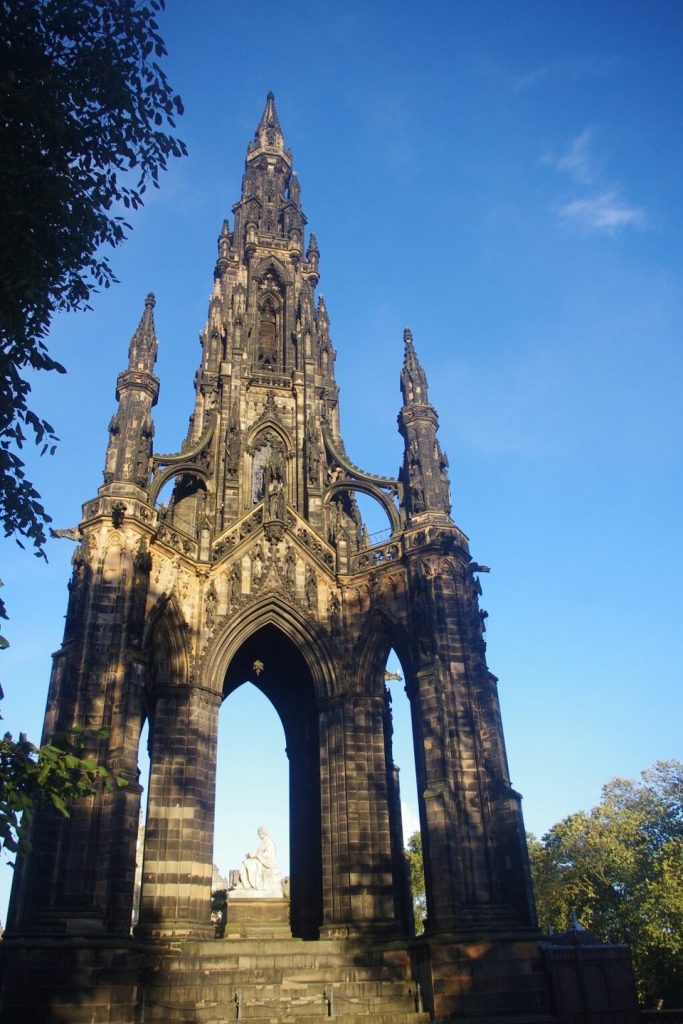 Princes Street Garden
While wandering around the town, you will certainly pass by the Prines Street garden. It is a garden with geological and botanical scientific interest. Find solace in nature as you explore this lush haven, home to a diverse collection of plants from around the world.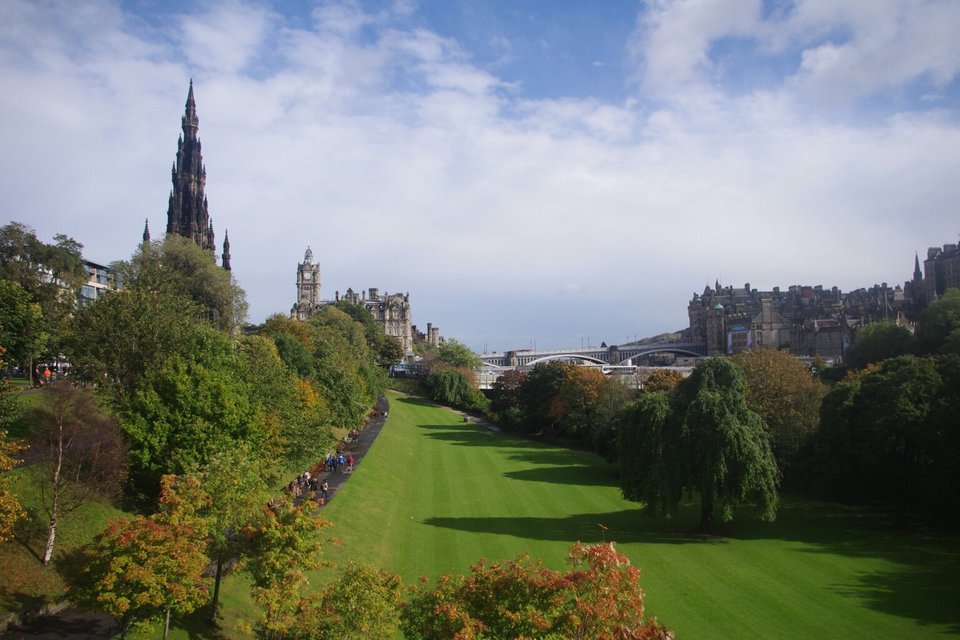 What to eat in Edinburgh?
Traditional Fare: Don't miss the opportunity to indulge in traditional Scottish dishes like haggis, neeps and tatties. Local pubs and eateries offer authentic flavors.
Cafés and Bakeries: Edinburgh's café culture is inviting for solo travelers. Enjoy a cup of coffee while people-watching or savor freshly baked goods.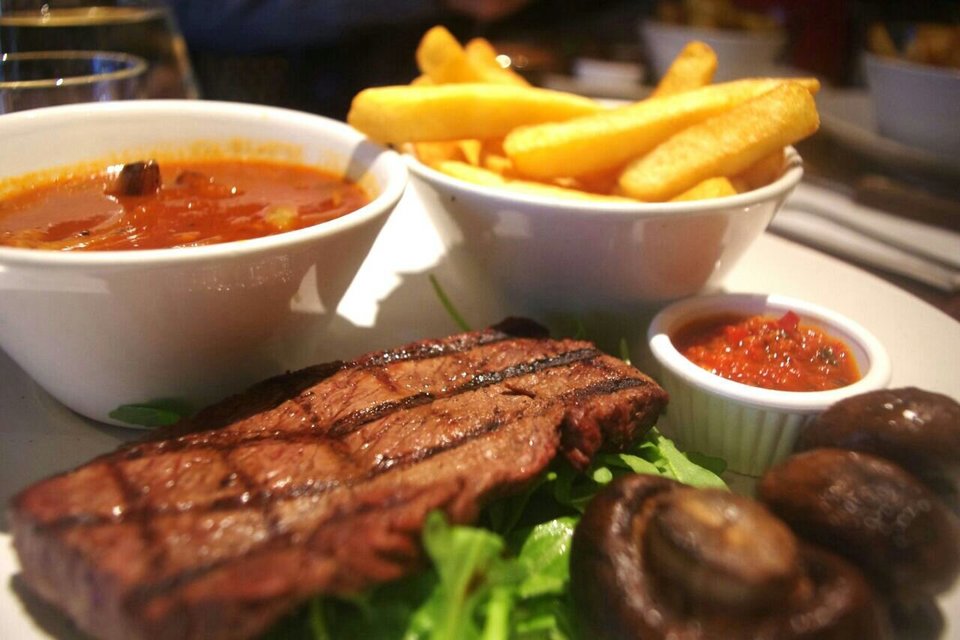 ---
Cultural Immersion and Enriching Experiences
Literary Connection
Edinburgh has a rich literary history, famously known as the birthplace of J.K. Rowling's "Harry Potter" series. Visit The Elephant House café, where Rowling wrote parts of the series.
Whisky Tasting
Engage your senses by trying the Scotland's national drink. Whisky tastings offer an opportunity to learn about the country's traditions and flavors.
Art and Museums
Spend hours exploring the Scottish National Gallery, the National Museum of Scotland, and the Museum of Edinburgh, each offering a unique perspective on the city's heritage.
---
Safety and Practical Tips
Accommodation
Opt for well-reviewed hostels, boutique hotels, or Airbnb accommodations in safe neighborhoods like Old Town or New Town.
Local Etiquette
Embrace the local customs and manners, such as saying "please" and "thank you," and respecting queues.
Emergency Contacts
Save local emergency numbers and the contact information of your accommodation in case you need assistance.
---
What to buy in Edinburgh?
Shortbread
Shortbread is said to be originated in Scotland and has first printed recipe (wikipedia). The best known brand for this is Walkers. https://www.walkersshortbread.com/uk/
Whisky
There is an argument on who invented whisky. But what is certain is that you should never miss out the chance to taste the best whisky in Scotland!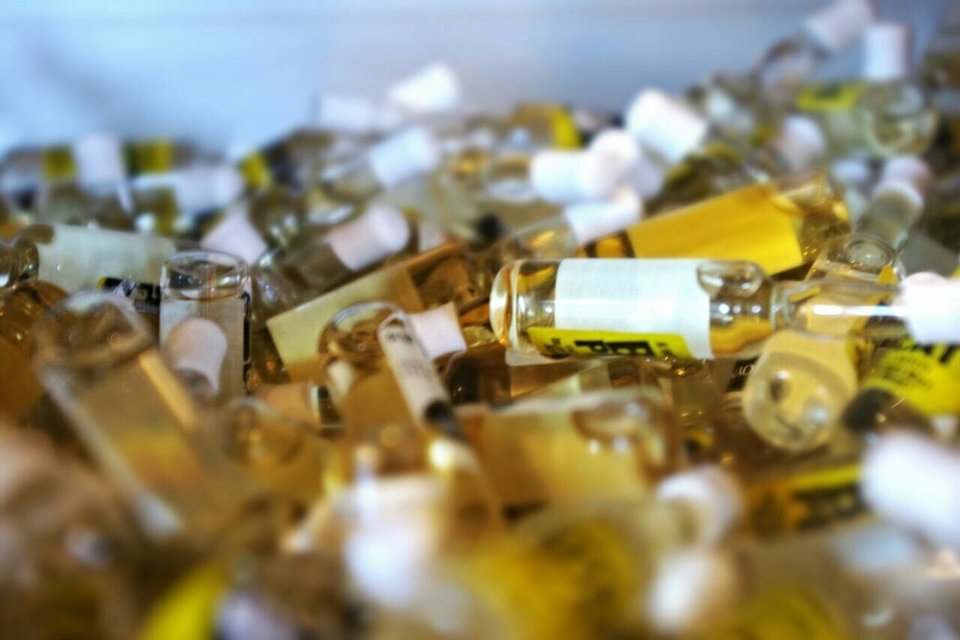 Kilt
Seriously, whether you are a man or woman, should buy a real kilt home!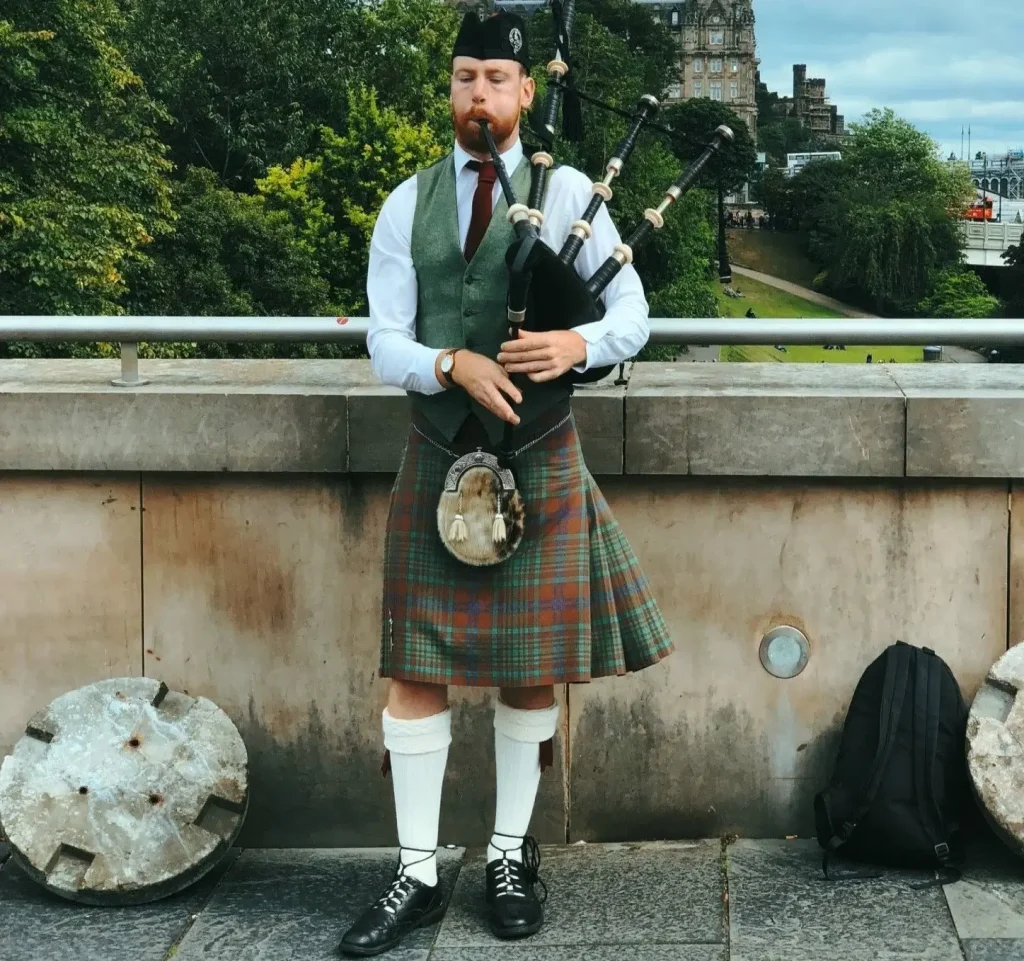 Wools
There are many wool products such as wool hat and scarf sold in Royal Mile and Princes Street Garden.
---
Edinburgh Travel Tips
Recommended visiting time: May to Oct, particularly August when they are having the various festivals.
Recommended visiting duration 2-3 days.
Be prepared to fight against crowd as its really a popular destination!
Website: http://www.edinburghguide.com
---
FAQs on Edinburgh Solo Travel
Is Edinburgh a safe destination for solo travelers?
Edinburgh is generally considered safe for solo travelers. Like any city, it's important to exercise caution, stay aware of your surroundings, and follow common-sense safety practices. Stick to well-lit areas, keep your luggage & belongings secure, and trust your instincts.
What's the best time of year to visit Edinburgh as a solo traveler?
The summer months (June to August) are popular due to pleasant weather and various festivals, but the city can get crowded. Spring (April and May) and early fall (September) offer milder weather and fewer crowds, making them great times for a solo adventure.
How can I get around Edinburgh as a solo traveler?
Edinburgh has an efficient public transportation system, including buses and trams, making it easy to navigate the city. You can also explore many areas on foot due to its compact size.
Are there any special accommodations for solo travelers in Edinburgh?
Many accommodations in Edinburgh offer single rooms or dorm-style options in hostels, providing options that cater to solo travelers' needs. Additionally, some hotels and hostels organize social events to help solo travelers connect with others.
Are there any specific safety tips I should keep in mind while exploring the city alone?
While Edinburgh is relatively safe, it's advisable to avoid poorly lit areas at night, secure your belongings, and stay aware of your surroundings. Keep emergency numbers and the contact information of your accommodation on hand.
What are some solo-friendly activities to do in Edinburgh?
Exploring Edinburgh Castle, wandering through the Royal Botanic Garden, taking a literary tour to spots related to famous authors, and joining whisky tastings are all enjoyable solo activities.
How can I meet other travelers or locals while solo traveling in Edinburgh?
Participate in walking tours, attend local events or festivals, visit cafes, and engage in group activities like whisky tastings. Staying in hostels with communal areas can also facilitate meeting fellow travelers.
Are there any neighborhoods that are particularly suitable for solo travelers?
The Old Town and New Town areas are popular for solo travelers due to their central locations and proximity to major attractions. They also offer a variety of accommodation and dining options.
How can I make the most of my solo travel experience in Edinburgh?
Embrace the freedom to set your own schedule, interact with locals, and immerse yourself in the city's culture. Be open to trying new foods, exploring hidden gems, and taking time for self-reflection.
Is the language barrier a concern for English-speaking solo travelers in Edinburgh?
No, English is the primary language spoken in Edinburgh, so language won't be a barrier for English-speaking solo travelers. However, the Scottish accent might take some getting used to!
---
Conclusion
Solo travel in Edinburgh is not just about seeing the sights; it's about immersing yourself in a city that offers a perfect blend of adventure, culture, and self-discovery. From engaging with the locals to embracing solitude atop a historic hill, every experience adds a new layer to your journey. Edinburgh welcomes solo travelers with open arms, inviting you to write your own story in its storied streets. So pack your bags, prepare your camera, and embark on an unforgettable solo adventure in this remarkable city of contrasts and character.