Being nestled at the center of Europe specifically between Germany, France, and Austria, Switzerland is one of Europe's most appealing destinations. From the highest peaks of the Alps to producing the most amount of Chocolate in the world, it is one exciting country with striking nature which makes it a great destination for holiday vacations.
While Switzerland may be a rather small European country, it surprisingly has one of the lowest crime rates and stable thriving economies in the world. Thanks to its stable and flourishing economy, the Swiss people have been able to create a variety of world-famous Swiss made products that you can find in most of its cities. Whether you are traveling here for business or a vacation, you will be more than excited to take home several of these high-quality Swiss souvenir from Switzerland. If you are planning to come here and still searching for what to buy in Switzerland, here are the top 10 best souvenirs from Switzerland
Buying Guide: What to Buy In Switzerland
Swiss-Army Knife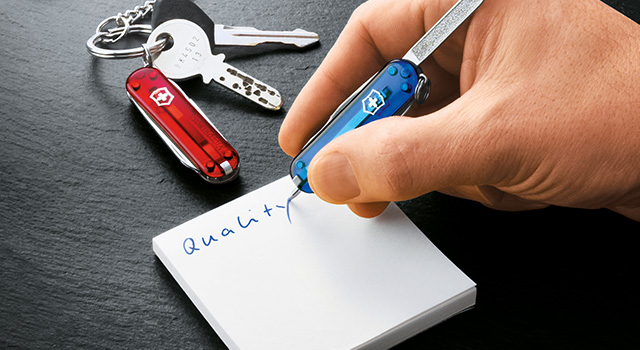 Victorinox Swiss army knives make for the best gift for those people who are always repairing everything. The handy pocket tools date back to more than a hundred years back. They come in a wide variety of shapes, sizes, and tool combinations. Nowadays, the makers of this handy tool have now come up with several product lines including the infamous Cyber Tool which boasts of the product's classic blades with the inclusion of a multi-head screwdriver and small pliers.
Cuckoo Clock
Time-keeping is of great concern for the Swiss people and this is why they go as far as buying large towering clocks. Cuckoo clocks are arguably the most sought-after Swiss souvenirs thanks to their high quality, intricate, and careful craftsmanship. While most people believe this clock was invented by Germans, the Swiss ones differ from the German ones since they look like the nation's traditional wooden chalet.
Swiss Watches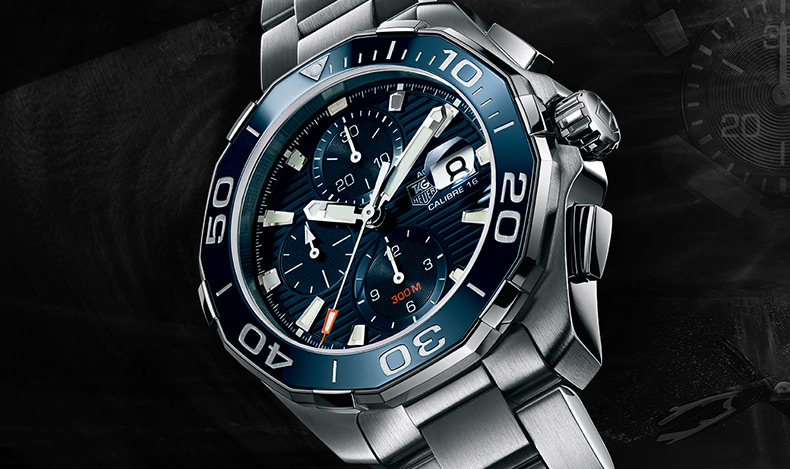 Swiss people are known for making the best, high-quality leather watches. From Rolex and Omega to Swatch and Cartier, you will be astounded to learn of a large number of watch companies that have manufactured their products here. With their elegant design and superior craftsmanship, Swiss watch brands have grown to become a brand to reckon with, boasting the strictly standardized "Swiss Made" description.
Swiss Chocolate
Switzerland is one of the leading exporters of chocolate in the world with Nescafe which is the world's first instant coffee having been invented here. In fact, Swiss people boast of holding the record for the world's highest per-capita for chocolate. Here, you will find that even those universal brands like Nestle exist in a large variety of flavors than what you see even in your country. You can head over to the local shops to search for prepackaged or handmade or chocolate goodies.
Swiss Made Cheese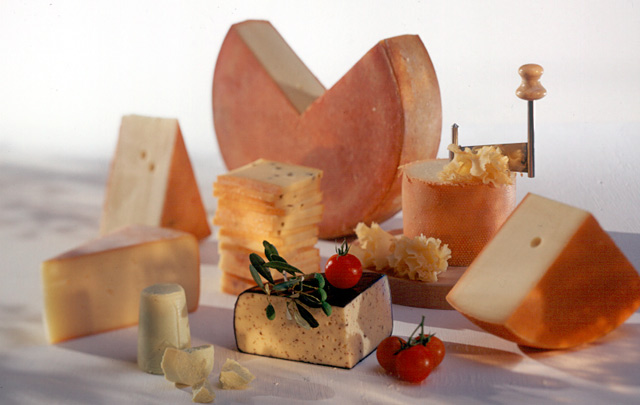 Switzerland is a heaven for cheese lovers thanks to its large variety of cheeses. The country is said to have the best and sweetest cheese in the whole of Europe. Even though you might have tasted their cheese on a sandwich, none of that comes close to the ones here. Since cheese is not easy for ravel because of refrigeration and smell concerns, you can go for the very dry and hard ones when looking for some to carry back home.
Music Boxes
Apart from being famous for making watches, Switzerland is also known for making very intricate music boxes. In fact, there was a time when the music box industry was said to have surpassed by far that of watchmaking. Swiss music boxes still maintain their classic style and the same function which include playing songs like the "Happy Wanderer" and "Edelweiss'' via pins and metal cylinders. The only difference is that there is a large selection available today.
Cow Bell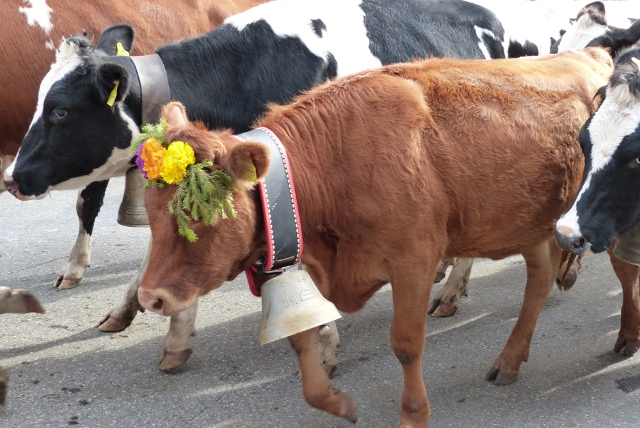 While in Switzerland, you will realize that cowbells ring throughout the country especially in the summer. Here, nearly all cows, goats, and sheep are worn cowbells to help farmers keep track of their animals while grazing. The Swiss cowbells are made from pressed sheet metal known as Trychel, unlike the usual cast iron, which makes them have a distinct clank sound. You can buy these souvenirs from all over Switzerland to help you remember your trip.
Dog Collar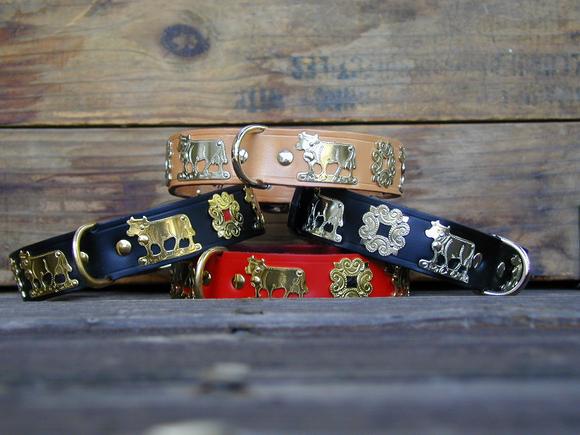 In Switzerland, dogs have been worn the classic Appenzeller dog collars for more than 250 years now. However, the culture is now being embraced by several countries all over Europe. Made from the high-quality Swiss leather, dog collars are today found in both traditional and modern versions of the original design. To purchase these wonderful souvenirs for dog lovers, head over to Sternenstrasse 74 where you will find a boutique called "The House of Dog". The shop stores a variety of contemporary Swiss-made dog products that every dog lover will love.
Wooden Toys
If you have children then you will be more than excited to visit Zurich's wooden toys shop known as "Made in Switzerland". The shop makes handicrafts and old-fashioned handcrafted toys that make for the best gifts for your younger ones. These wonderful toys are made from local maple, lime, beech, and birch trees and are painted red with the inclusion of the white Swiss cross.
Alta-Terra Herb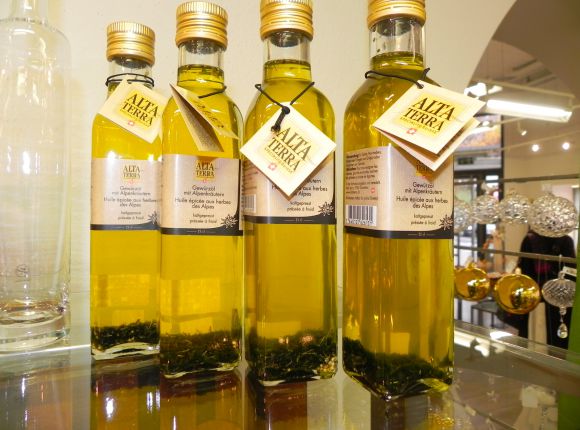 Alta Terra is a family-based business in Switzerland that produces locally flavored vinegar, salts, honey, oils, and a variety of other food products. These are infused with spices, flowers, and herbs from the Alps. Alta Terra is produced from Swiss old family recipes and only uses organic ingredients that are hand-processed.
---
What to buy in Switzerland Supermarket?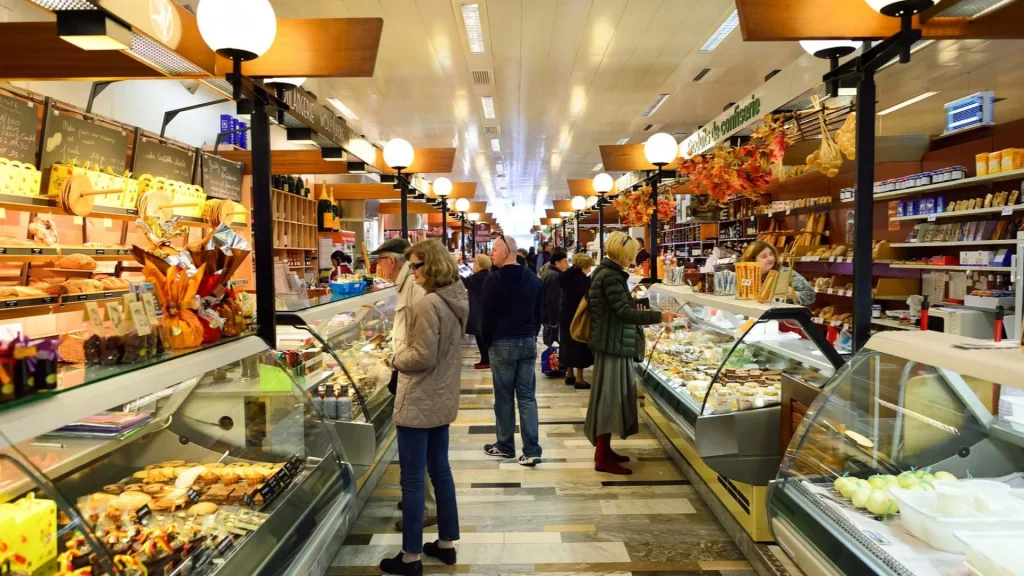 Supermarket is one of the first place most people will visit when they are first arrive in Switzerland. Yes! and you will be amazed by the wide variety of fresh local produce and products available in Swiss supermarkets. In fact, when you are visiting Switzerland, instead of dining in restaurants daily which will be more expensive, why not buy some groceries from the supermarkets and cook up some meals on some days.
Some of the best things to buy in Switzerland super market are chocolates, cheese (Emmentaler,Le Gruyère or Sbrinz), Fondue, Nuts, Pizza, Rosti and definitely freshly baked bread.
---
What Chocolate to buy in Switzerland?
The best and most popular chocolate to buy in Switzerland is definitely Toblerone. You will be able to find Toblerone chocolate in almost any swiss super markets. Toblerone is easily recognizable by it's classic yellowish packaging (there are also other colors now) and of course the Matterhorn mountain logo imprinted.