Din Tai Fung is a common Taiwanese brand among Singaporeans, best known for their hot and steamy Shanghai Xiao Long Bao. If you haven't heard about Din Tai Fung and you are a Singaporean, you are living under a rock or what! Previously, I wrote about Juhao Xiao Long Bao in AMK Hub which serves affordable Xiao Long Bao, today I would like to share about Din Tai Fung, my all time favorite Xiao Long Bao restaurant in Singapore. We have redeemed a $30 voucher from DBS rewards and we are expecting a good feast withing spending much!
Din Tai Fung is started by Bingyi Yang, borned in 1927 in Shanxi Province, who moved to Taiwan for career prospects. Breadtalk later bought the franchrise rights to operate a chain of restaurants in Singapore.
Din Tai Fung in Nex mall is always packed during lunch and dinner timings. So, if you don't want to wait long for your queue number, a good decision it is to have slightly earlier lunch or dinner. We reached the restaurant at 5:30 PM and got a table instantly.
Here are the favorites dishes we always order in Din Tai Fung, we will recommend you to try them out as well.
Xiao Long Bao
The Xiao Long Bao is served hot and juicy. Before putting the whole xiao long bao in your mouth, it's best to put some ginger/vinegar with it. Beware of the hot soup inside though, you may scald your tongue accidentally. For me, I will bite a part of the skin, drink some of the soup before savoring the whole.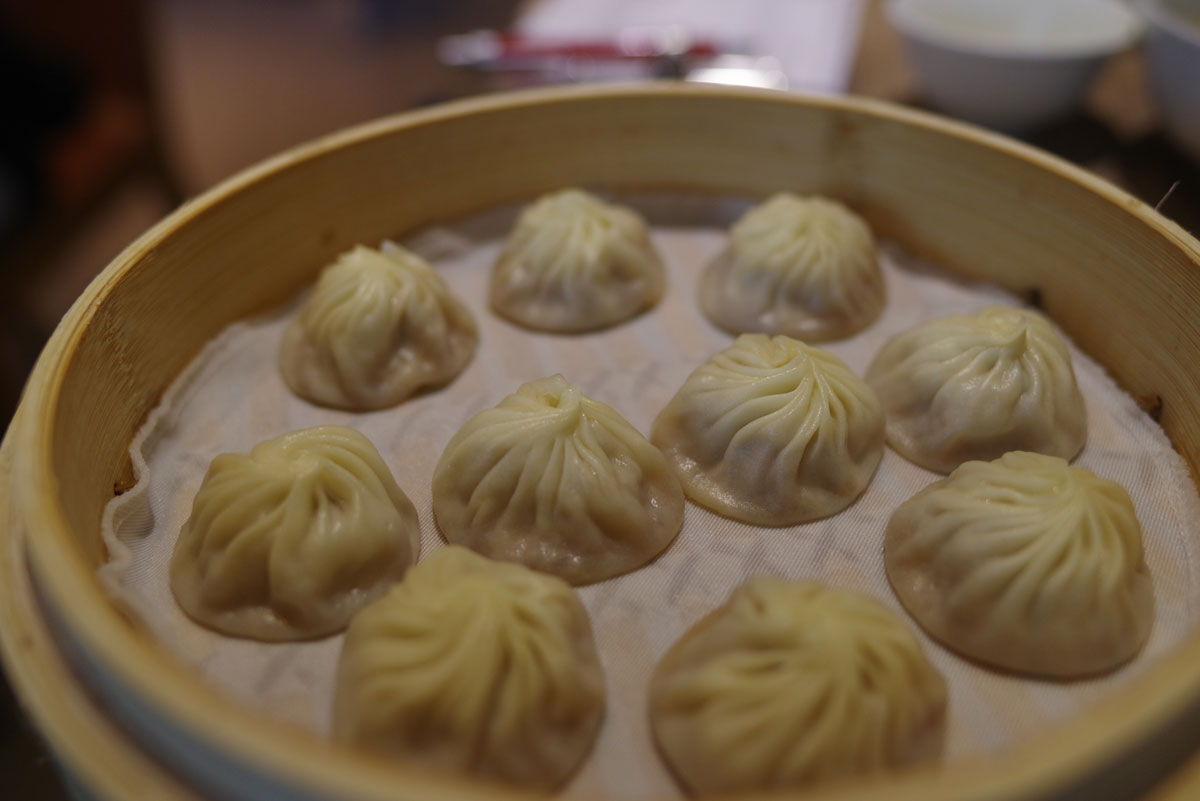 Yangzhou Egg Fried Rice
Din Tai Fung serves one of the best egg fried rice in Singapore. They are generous with the amount of egg used and the rice comes in egglish-yellow color. Some may find the fried rice to be a little oily, but it suits my taste perfectly.
Sichuan Red Oil Wontons (Hong You Chao Shou)
Hong You Chao Shou (紅油抄手) is basically wontons with spicy red oil. I love the spicy red oil by Din Tai Fung.
Chilli Crab Pork Bun
This is obviously a Singapore-inspired dish. The pork filling is seasoned with chill crab sauce. Amazingly, this bun tastes quite unique and good. The price is however quite steep at S$2 (it's a small bun!)
Getting to Din Tai Fung Nex
Address: 23 Serangoon Central, #B1-10, Nex, Singapore 556083
Quality of Food -

8/10

Customer Service -

8/10

Value for Money -

7.5/10

Atmosphere -

7.5/10
Summary
Din Tai Fung (NEX) is a good place to visit if you crave for Xiao Long Bao! Their food standard and quality is consistent with all their different outlets. This is one of my favorites to-go restaurant for xiao long bao.