Great! We are proud to "check" another item in our todo list! This Sunday, we stepped out of our comfort zone and experienced our first morning sunrise in Changi Beach Park, Singapore. Nicole & I always wake up late during weekends so having do this together is a quite a feat for us! We are proud.
Changi Beach Park is around 3.3KM long with stretches of sandy beaches between Changi Point and Changi Ferry Road.
Changi Beach Park
Changi Beach Park, located in north-eastern part, is one of the oldest coastal park in Singapore. It is a great place for family activities such as jogging, fishing, bbq, picnics, beach swimming or even watching landing aeroplanes. The place is very popular among people who love solitary activities.
Getting to Changi Beach Park
Address: Nicoll Dr, 498991
Bus: Take Bus 2, 29, 59, 109 to Changi Village. 5 minutes walk to Changi Beach Park.
I still can't believe it! We woke up at 5:00am on Sunday morning. After 30 minutes wash up and preparation, we went downstairs to wait for our Uber car. We hopped on and here we go!
We arrived at Changi Village area around 5:50am. Changi Beach Park is just a short 5 minutes walk from Changi Village via a pedestrian footbridge.
We spotted some boats by the port along our way.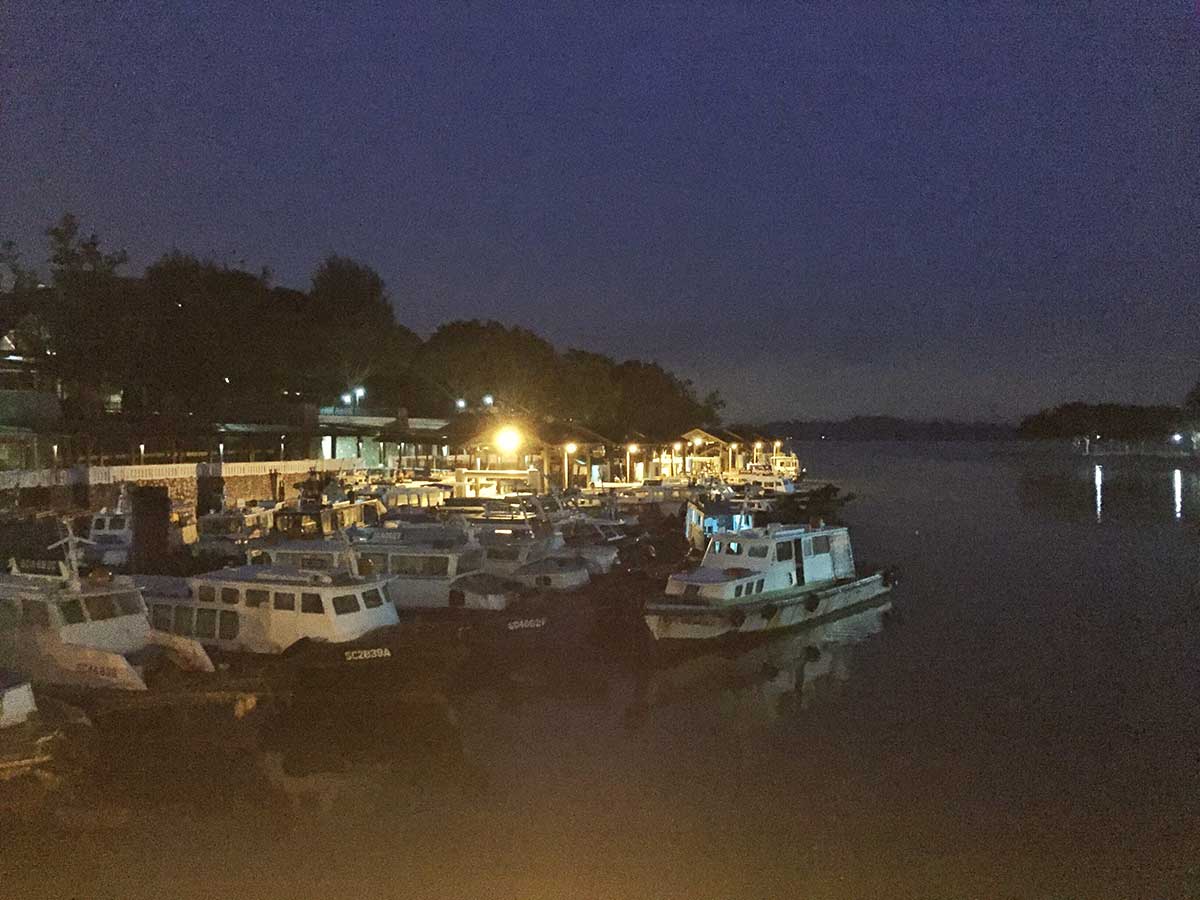 We waited patiently as the sun rises slowly up in the dull dark sky. Emitting sun beams in different direction, it lights up the sky gradually…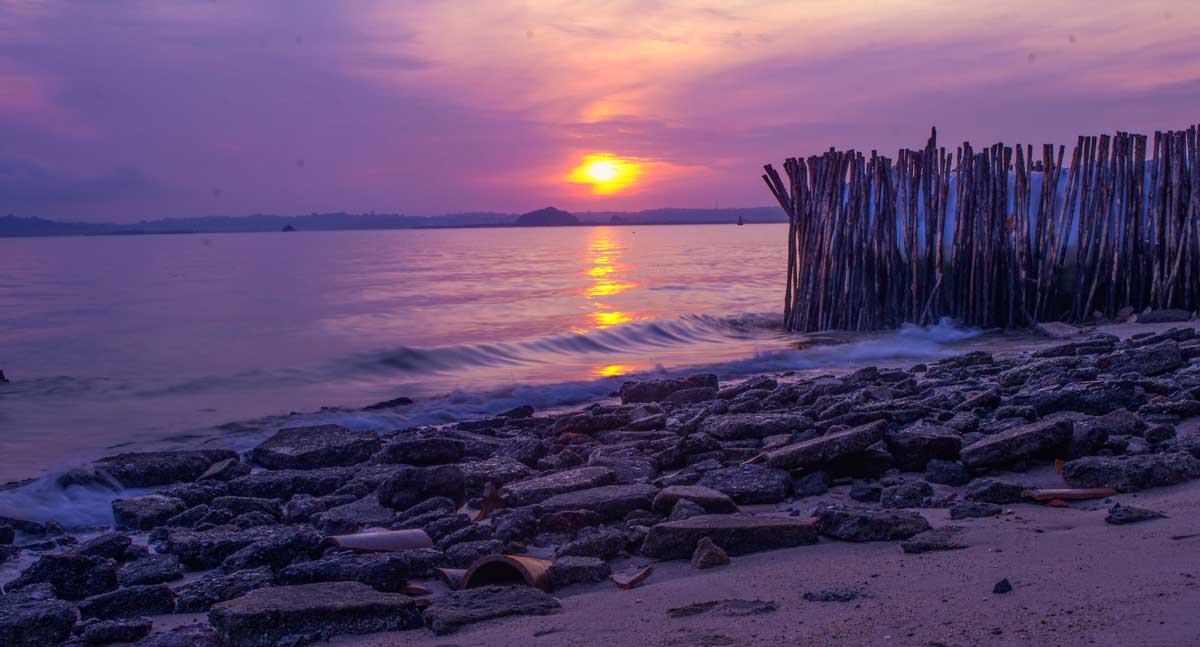 As the sun climbs higher and higher, the sky become more radiant. Yes! a brand new beautiful morning just started. It's a great experience, enjoying the sea breeze and watching the sun rises up.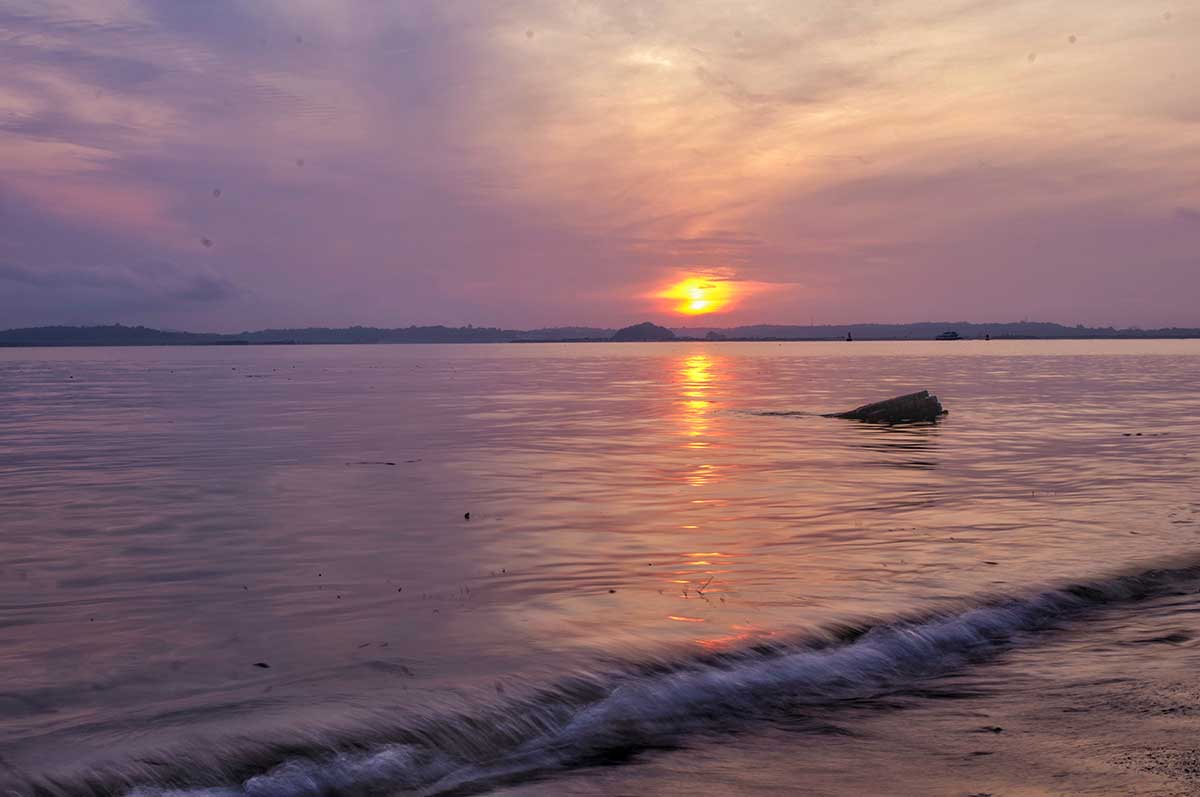 Another great thing about watching sunrise in Changi Beach Park is that sometimes you can see airplanes taking off. We managed to capture the sunrise and a plane flying off. See below.
Photograph of Nicole posing under the sunrise while sitting on a big tree branch.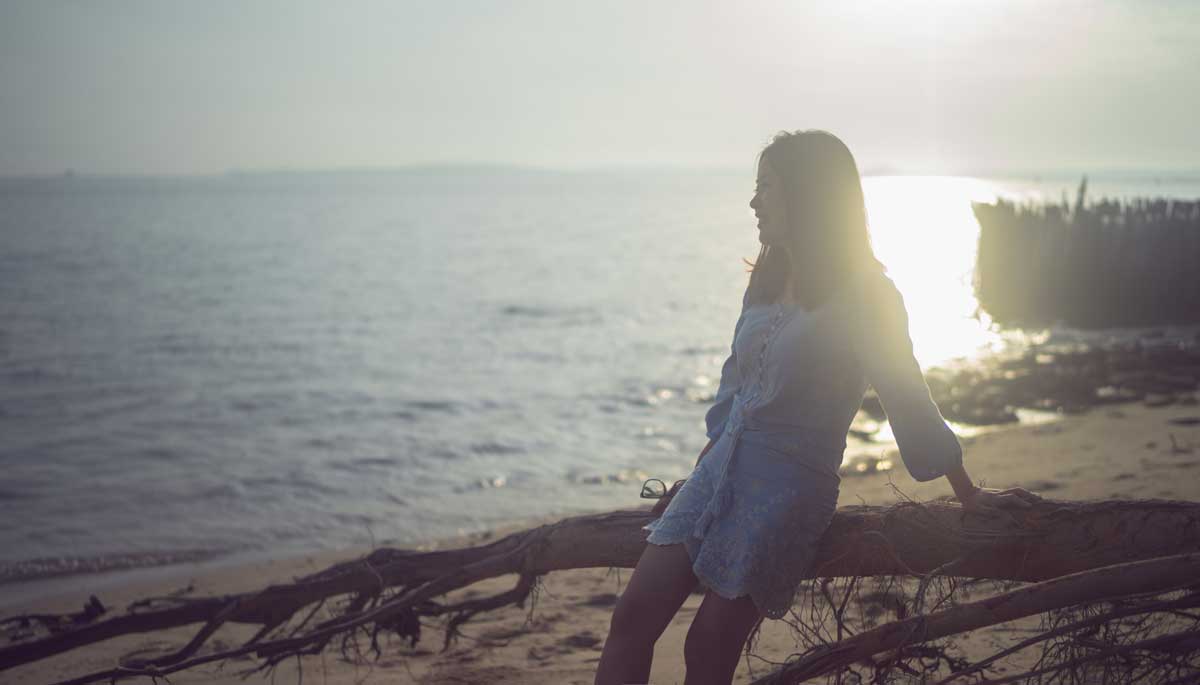 The sky is fully lit up…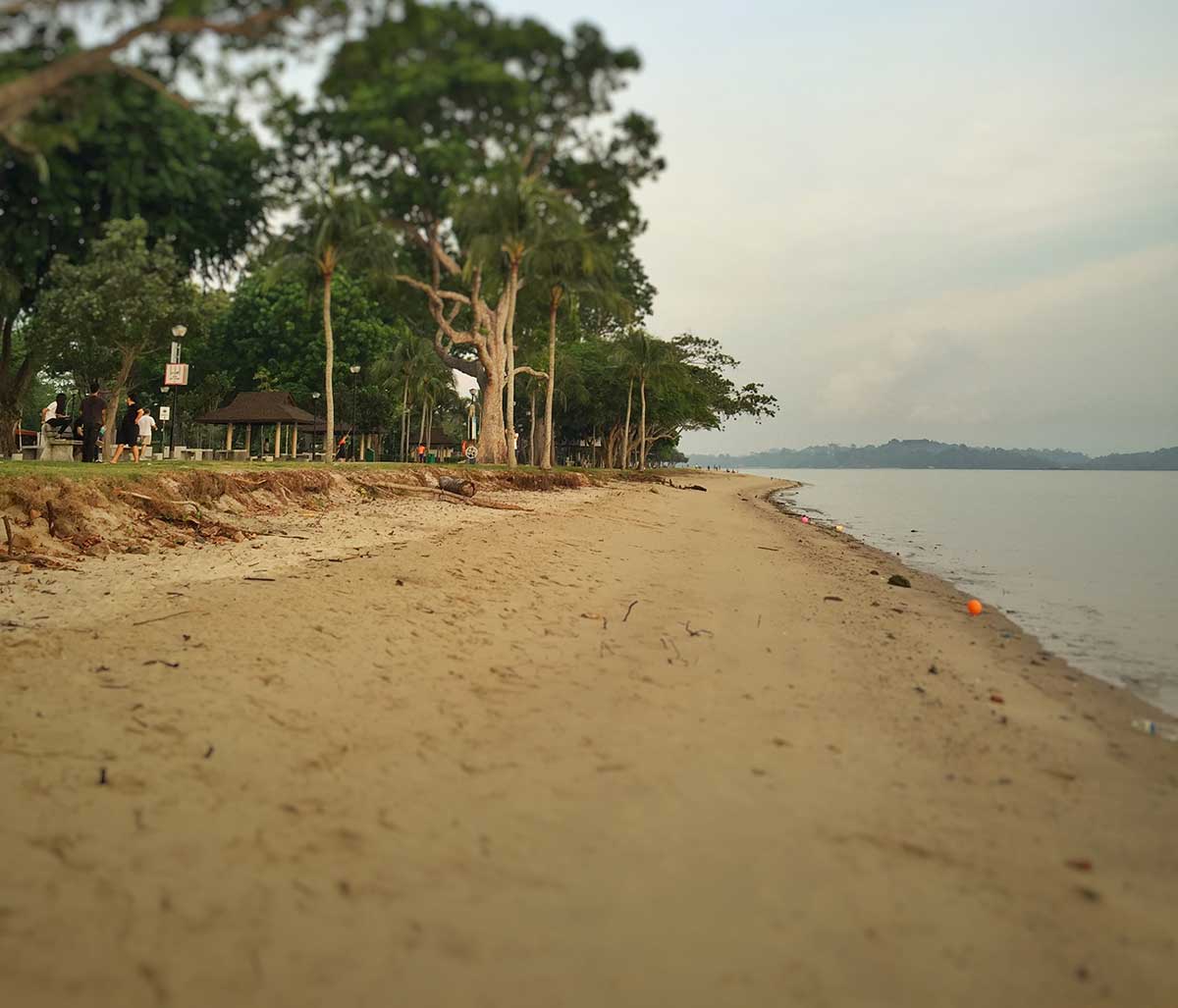 A beautiful tree and bench. Okay, can you see a tent? There are some people camping in Changi Beach Park. In fact according to nparks.gov.sg, camping (including usage of tents) is not allowed in Changi Beach Park. Well, many people still camp despite the notice.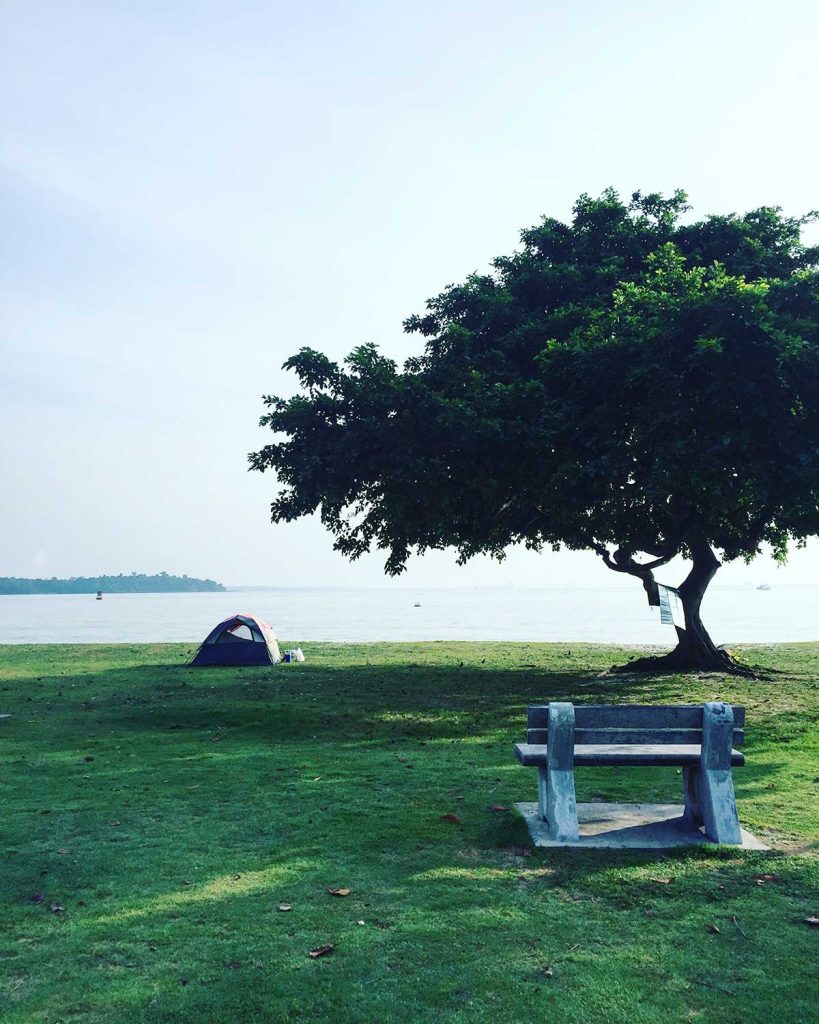 If you have yet to catch a sunrise in Changi Beach Park, plan and do so soon! It's a refreshing experience in all. Well, life is short, how many more sunrise can we still catch in our lifetime? Sacrificing just a few hours of your sleep is well worth it.