I am not a fan of Chwee Kueh, but after trying out Bedok Chwee Kueh, it changed my taste bud. Now I eat Chwee Kweh, but only strictly the Chwee Kweh from Bedok Chwee Kweh.
Chwee kueh (水粿) is steamed rice cake with preserved radish relish.
Bedok Chwee Kueh started its origins from a stall located in Bedok Interchange Hawker Centre. Since then, you can find Bedok Chwee Kueh branches islandwide in Singapore. Fortunately, I didn't have to travel all the way to Bedok just to buy their Chwee Kueh. To subdue my cravings, I visited the branch at Lorong Ah Soo (Hainanese Village Food Centre).
Bedok Chwee Kueh only focuses on selling their Chwee Kueh, you will not find anything else other than Chwee Kueh. If you are thinking to buy their ingredients separately, you will be disappointed as it is not for sale. One Chwee Kueh now is around S$0.50. (Previously it was S$0.25, but due to inflation and rental prices, the price has doubled) You can buy a standard serving of 2, 3, or 4 Chwee Kueh. Note that they don't use plates as well, you will get your Chwee Kueh in a paper wrap with a plastic fork.
Chwee Kueh is a popular breakast dish in Singapore & Johor
If you want to separate the ingredients (preserved radish) from the steamed rice cake, you will need to buy a minimum of 4 pieces. Takeaway will cost S$0.30 more.
4 Pieces at S$2.00
On top of their extremely tasty preserved radish (chye poh), the rice cake is amazingly smooth and slimy. The combination results in a yummy Chwee Kweh. Unlike others Chwee Kueh stall, Bedok Chwee Kueh is less oily as well.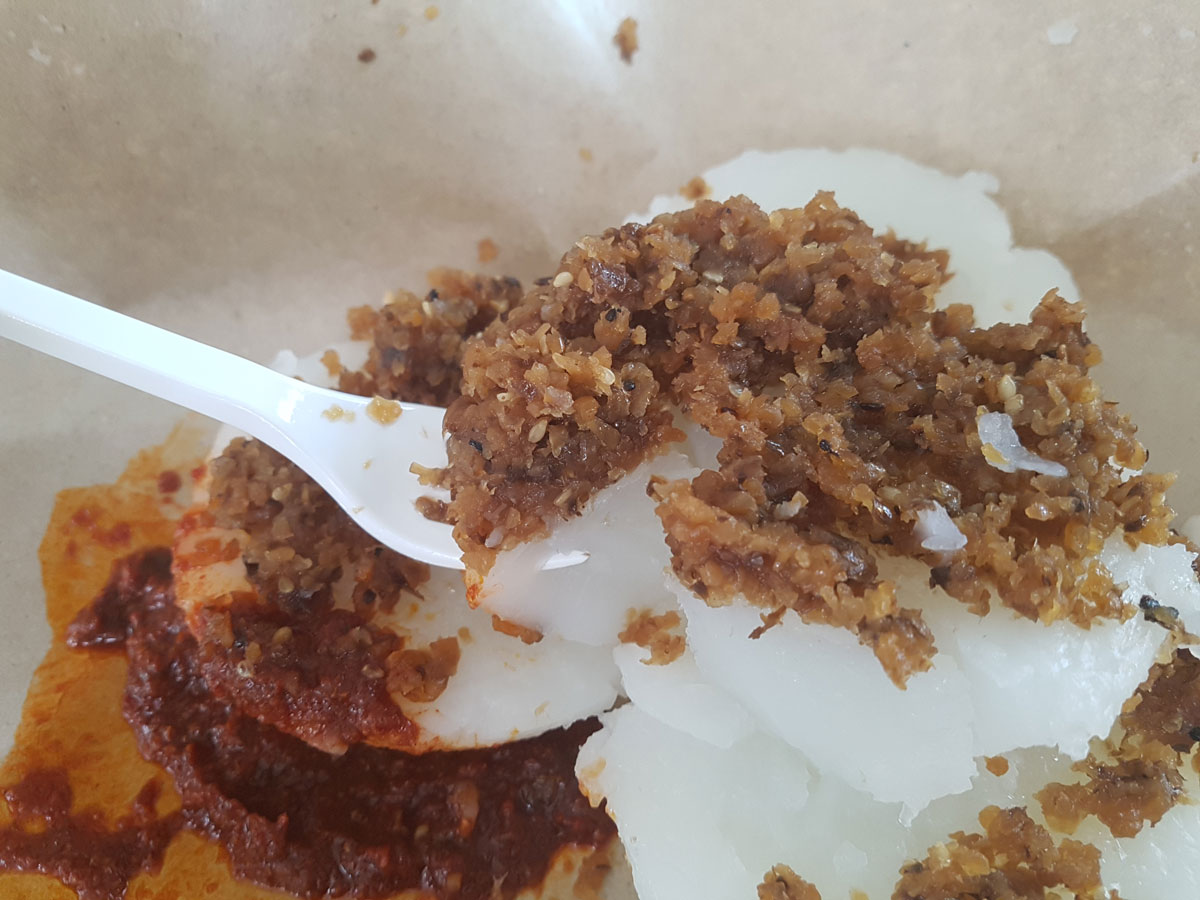 For tourists visiting Singapore, I will definitely recommend trying out Bedok Chwee Kweh!
Getting To Bedok Chwee Kueh @ Lorong Ah Soo

Address: Hainanese Village Food Centre (105 Hougang Ave 1, Singapore 530105)
Opening Hours: 6:30AM to 7:30PM (Daily)