Vietnam is a country of motorcycles. Believe it or not, almost everyone in Vietnam owns a motocycle. Unlike many other countries where cars and public transportation might be the main traffic, Vietnam is uniquely different. In my recent trip to Vietnam, we had an unforgetable one-day motorcycle tour in Danang and experienced the excitement and freedom riding around with a motorcycle.
Renting a Motorcycle In Danang
Many hotels and shops provide motorcycle rental services with price ranging around 160k VND per day. For safety purposes, each motorcycle is equipped with helmet and raincoat. Most of them, however, are quite heavy. If you are not proficient at riding them, I strongly advise you to better not take any risk riding one although no license is required when renting the bikes.
Refuel The Petrol
The motor rental does not include refueling so you need to refuel petrol yourself. One interesting thing I noticed is that on the mountain roadways, there is no petrol station but private store helps refill petrol using a very primitive way – fill the petrol with one bottle and funnel. As you can imagine, it really takes a quite long time.
Recommend Routes
Son Tra Peninsula
Chua Linh Ung on Son Tra Peninsula has the tallest Buddha statue in Vietnam known as Lady Buddha Da Nang which is a 67-meter tall statue of "Quan The Am" facing the ocean. The road leading to the place is essentially winding around the mountain with the tree view on the one side and sea view on the other side. Riding on the motorcycle and enjoying the sea breeze is something that no one can resist. This temptation of freedom, serenity, and freshness…
The statue looks very amiable and sacred. Many sincere believers came here to worship and pray daily.
The temple itself is an architectural masterpiece too. The sky blue color shining on the walls, pillars, and windows make it even more stunning.
Probably because of the harmonious environment, you can see dogs relaxing and sleeping peacefully, and lotus blossomed to its fullest. It's a beautiful moment.
Hai Van Pass
This is a historical pass connecting Da Nang with the town of Lang Co in Hue province. It's an approximately 21 km long mountain pass on National Route 1A in Vietnam. The roadway is similar to the one in Son Tra Peninsula where you can also enjoy breathtaking views of the mountain and coast. Not easy as it is, we made our epic journey there through rains and clouds!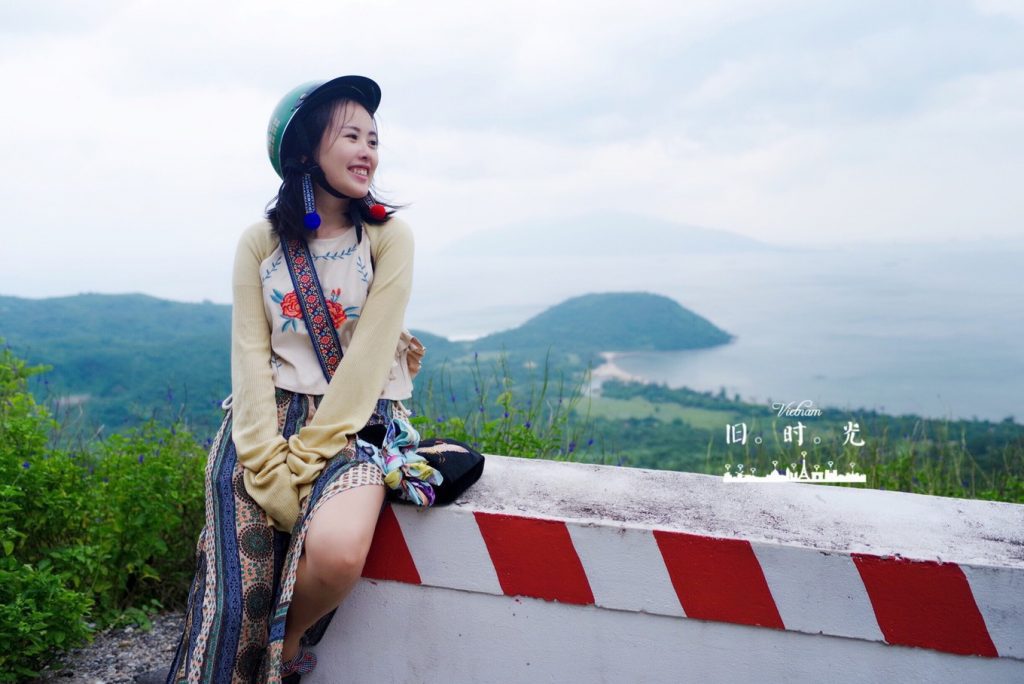 The moment we see this stunning view, we know our efforts have been totally paid off. I believe it will be an even magnificent view during a sunny day.
We went further up to the mountain and saw something like a fortress on a hill. Winds were even stronger here so do remember to take more clothes.