With its sweeping views of land, protected nature reserves, wonderful beaches, and iconic skyline, Hong Kong has long been regarded as the most popular tourist destinations in Asia. In fact, it has held the top spot for the most visited city since 2012. Welcome to Hong Kong, a heaven for those who love to shop. It's not just a destination; it's a paradise for anyone seeking an wide range of products. Are you a fashion-forward trendsetter, a gadget guru, a foodie with a penchant for local flavors? Or perhaps you're on the hunt for unique keepsakes? Hong Kong has it all. Hong Kong isn't just a beautiful city to visit but is also a wonderful place for finding pocket-friendly and tax-free goods. Often known as a shopper's gold mine'' Hong Kong's dynamic shopping experience consisting of several upscale shopping malls continues to lure many travelers from all parts of the world. There is a vast variety of cheaper products from all over the world that will satisfy anyone who enjoys shopping. If you are planning a trip there, we have compiled a top 10 list of what to buy in Hong Kong.
Electronics and Computers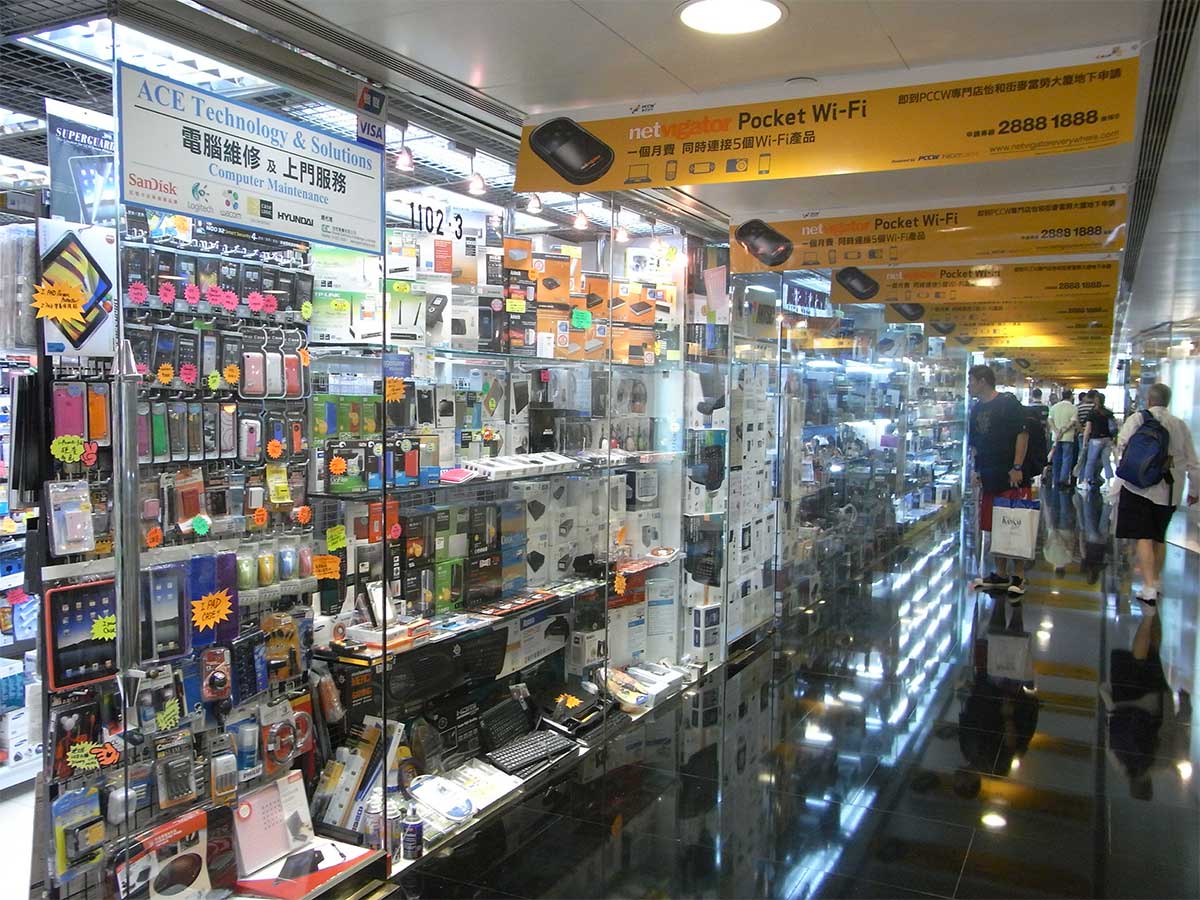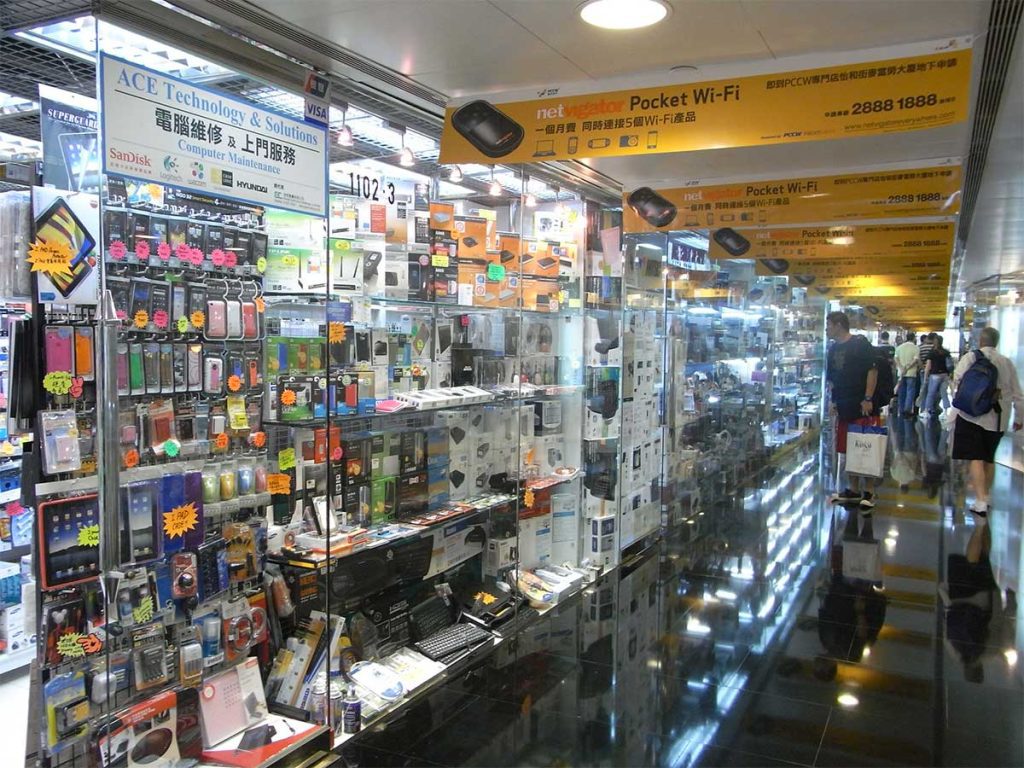 For the tech aficionados among us, Hong Kong is a dream come true. Imagine finding the latest gadgets at prices that make your wallet smile. Being a very technological city, Hong Kong is second to none when it comes to electronics. From the latest computer accessories and mobile phones to cool-looking power banks and cameras, it is the final destination for any tech geek.
Dive into the Apliu Street Flea Market in Sham Shui Po, a treasure trove of vintage cameras, cutting-edge smartphones, and more. Make your way to the Golden Computer Arcade nearby for all things computer-related. And if you're a photography enthusiast, Stanley Street in Central is your haven, boasting an impressive array of camera gear.
---
Jewelry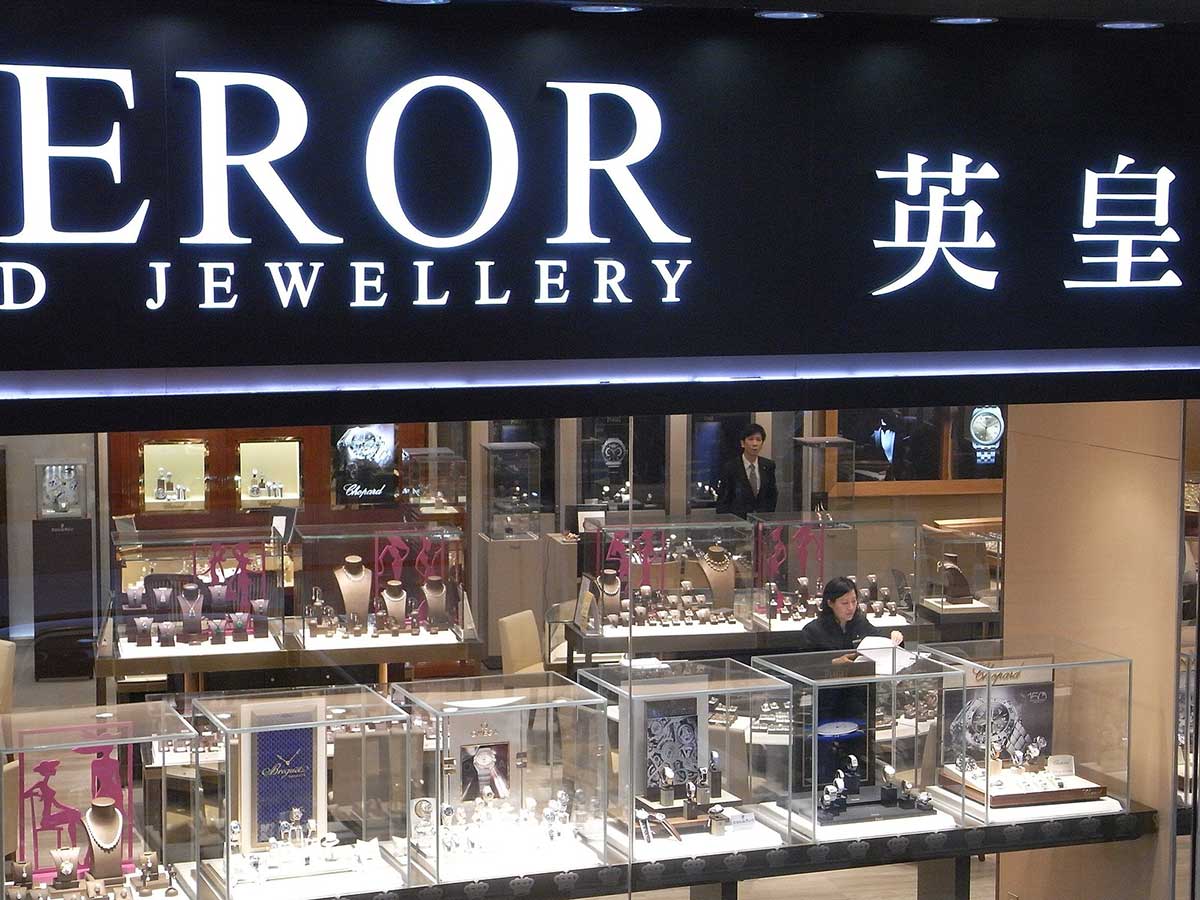 If your wardrobe is lacking some jewelry with exquisite workmanship, Hong Kong is a good place to get some. The city is filled with high-quality jewelry with creative designs and the best part is that they are very reasonably priced. You can shop for famous brands in shops like Chow Tai Fook, Chow Tai Seng, and even Chow Sang Sang. Explore Jade Market where you will discover over 400 stalls with all kinds of jewelry.
---
Watches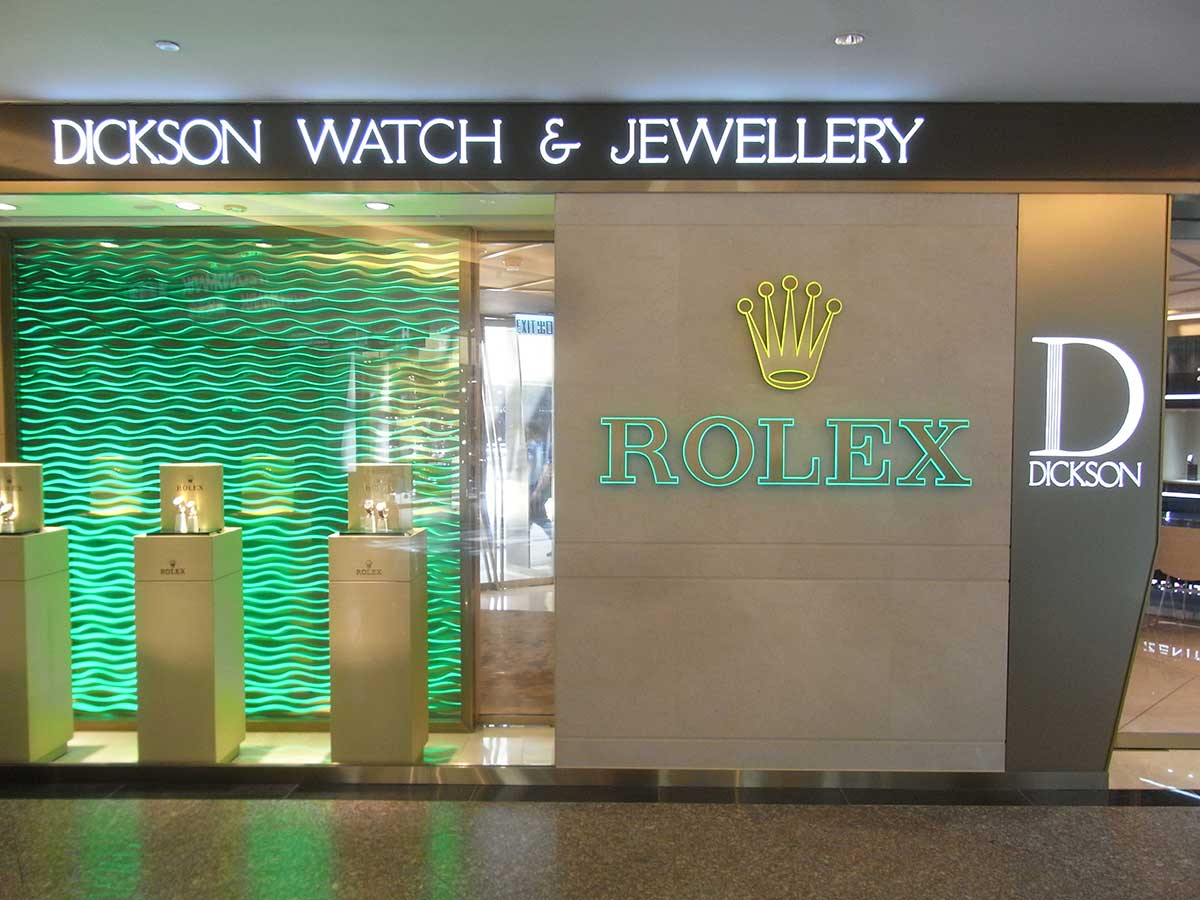 The wide variety of watches found in every corner of the city will dazzle any visitor. Whether you are looking for a fun watch with carbon characters or an elegant timepiece covered with diamonds that will be a good gift, Hong Kong never disappoints. Some of the major places you can go shopping for watches include Time Watch Shop, Oriental Watch Shop, Kowloon Watch Shop, and Emperor Watch Shop.
---
Sassy Leather Goods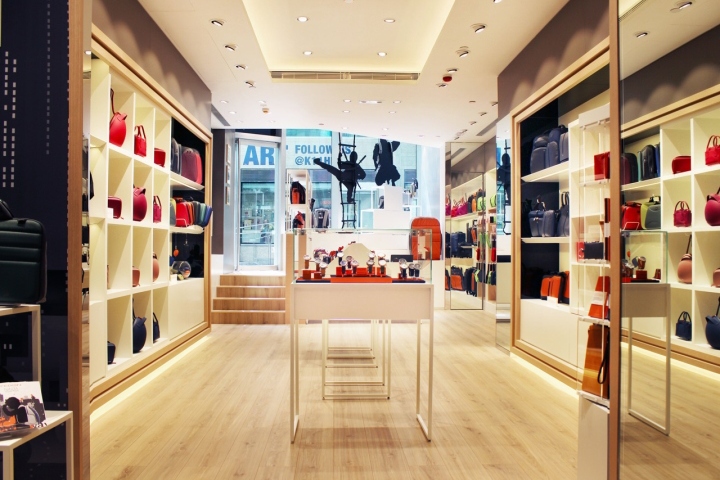 Being a fashion lovers paradise, there are numerous stores selling different designer Clothes, Handbags, shoes, belts, and wallets that are made from pure leather. Due to the absence of sales tax, these products are always cheaper compared to those found in other countries. Since the prices vary from location to location, you can visit the outlets or factory shops where you will find the best prices.
---
Tailor-Made Clothes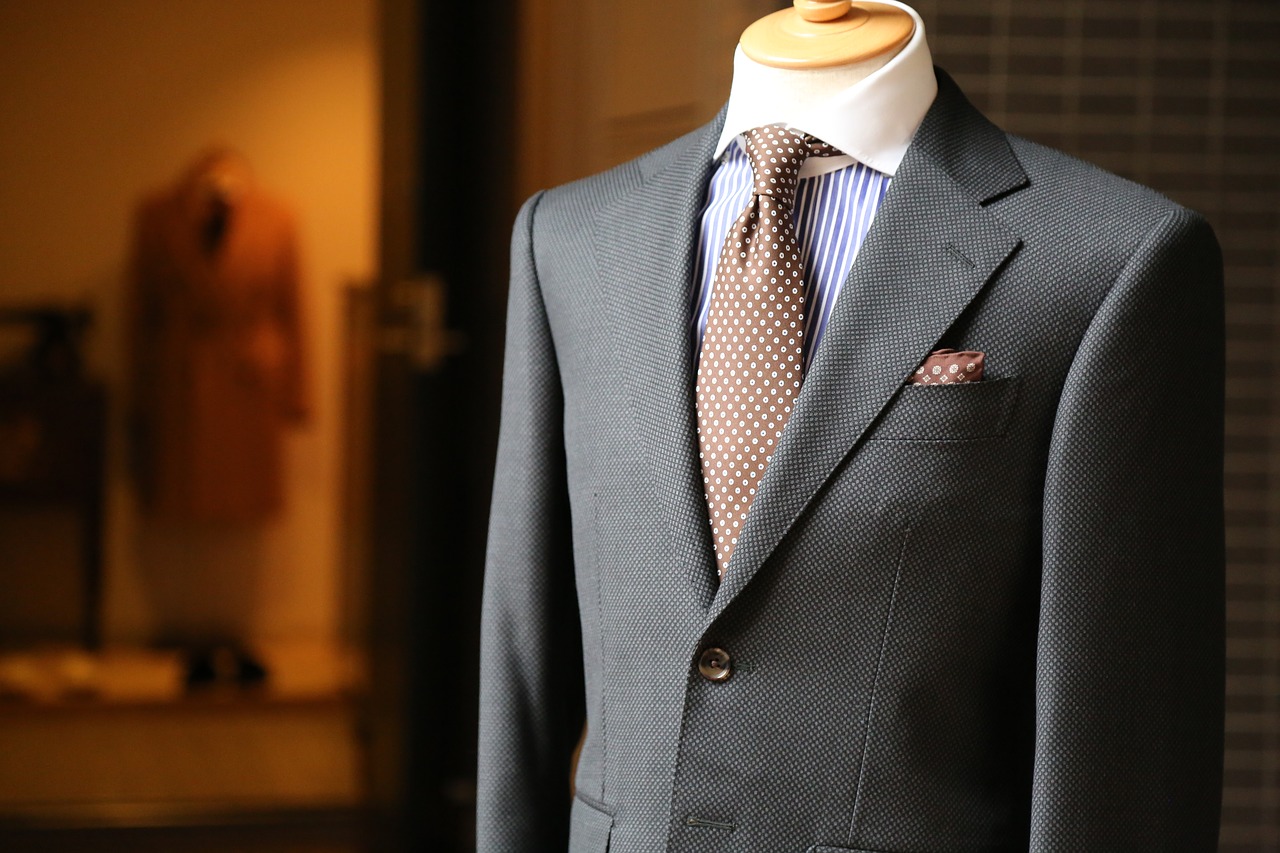 Hong Kong is one place where you will find tailor shops that are more than 100 years old. If you like tailor-made, this is the best place to shop for them. Tailors here have all the experience and skills needed to design any custom Western-style suit, dress, gown, or shirts according to your preference.
---
Cosmetics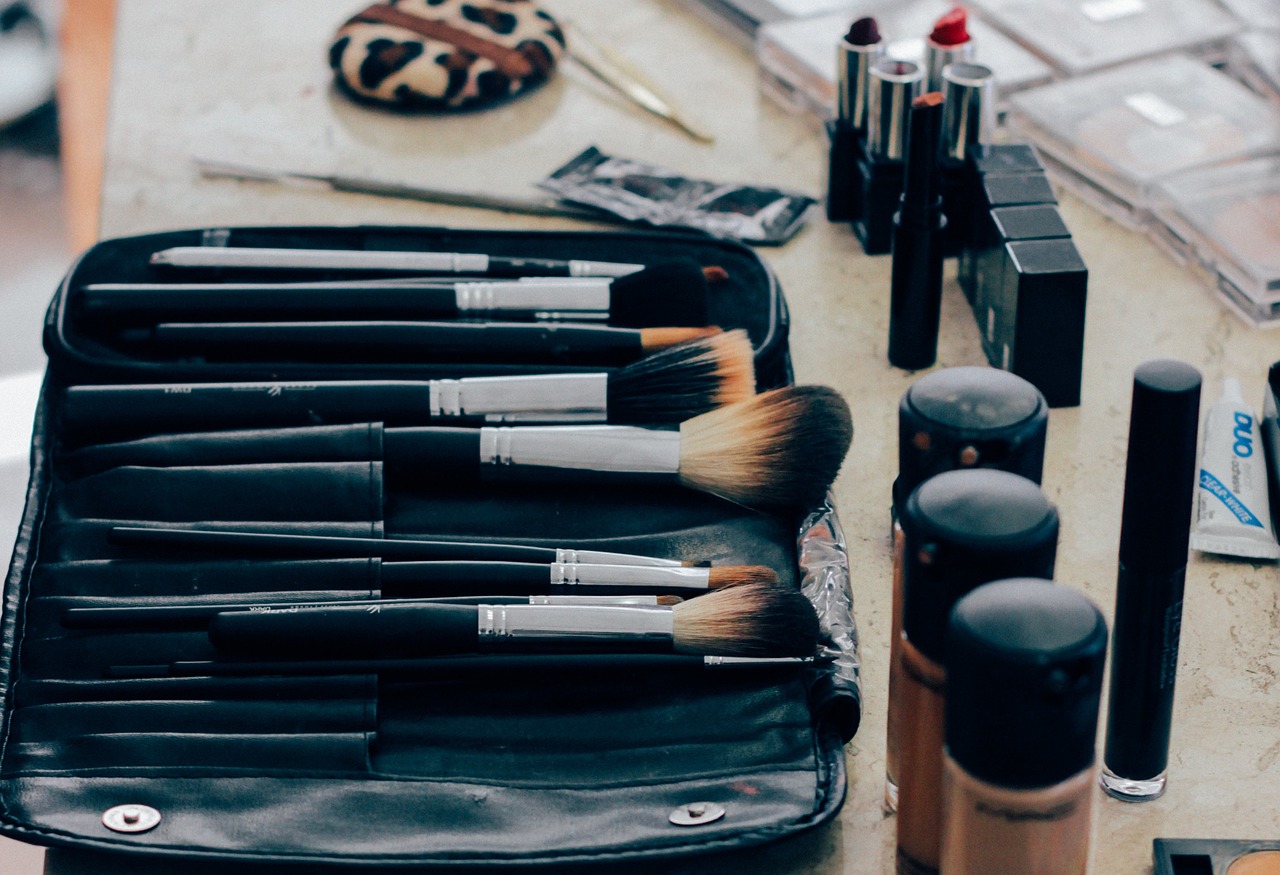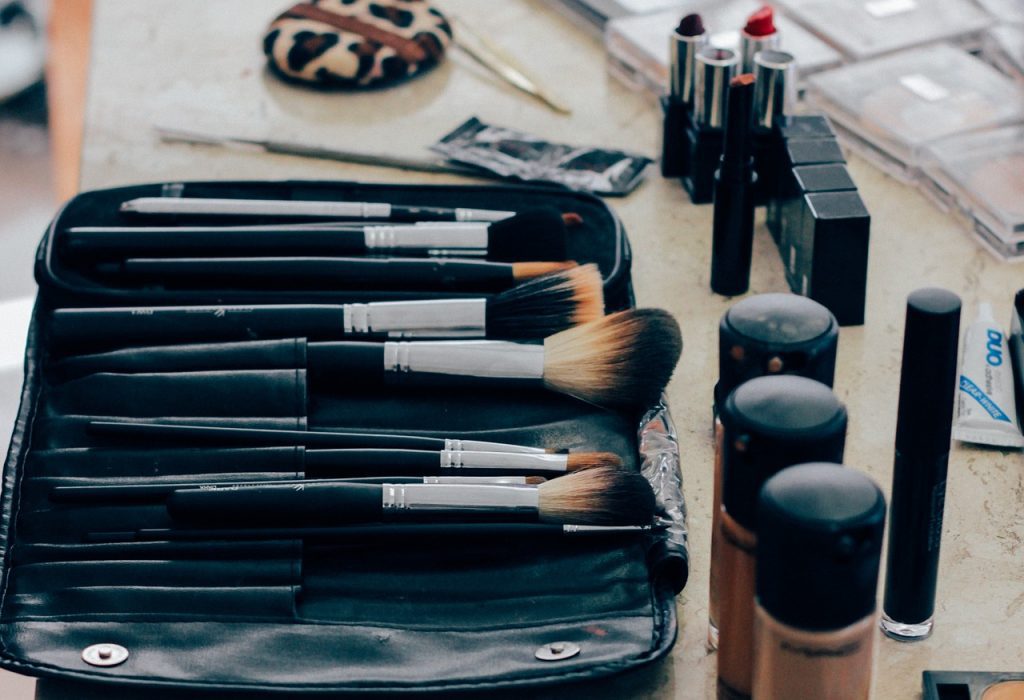 Cosmetics are all the rage here in Hong Kong. Hong Kong is your playground for all things skincare and cosmetics. Mong Kok, a lively shopping district, houses an enchanting array of beauty products, including popular Korean and Japanese brands. The Sasa chain of stores is your beauty haven for discounted cosmetics, fragrances, and skincare must-haves. And for those who appreciate natural remedies, traditional Chinese medicine shops offer an array of holistic skincare solutions. There are multiple local and foreign cosmetic brand selections that are sure to drive any makeup lover insane. Whether you are looking for Dior, Chanel, Estée Lauder, Kanebo, Lancôme, FANCL, Clinique, Shiseido, or L'Oréal, you will find them all here tax-free.
---
Tea & Chinese Tea Set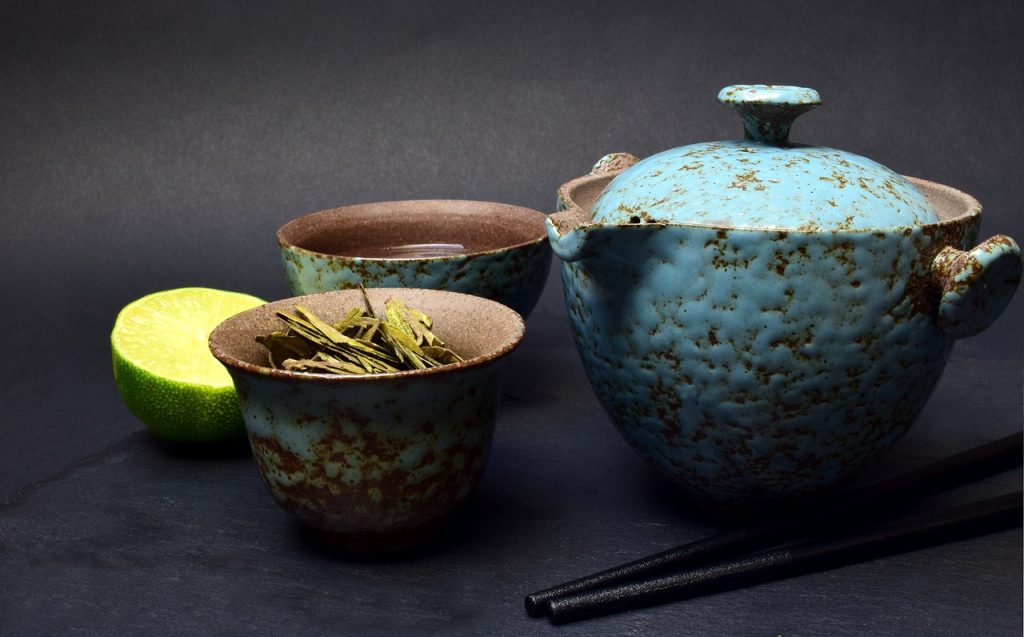 If you desire high-end luxury tea sets like those you always see in movies, start putting this on your list of things to buy in Hong Kong. The Chinese Tea Set found here are not only gorgeous but also colorful with patterns that are so unique and attractive. You will also find very unique porcelain pieces like tableware, vases, and figurines that you could take back home. Just remember not to get overwhelmed with the large variety of choices.
Also, connect with Hong Kong's heritage through its tea and herbal offerings. Traverse Sheung Wan to savor the centuries-old tea culture. Whether you're a fan of oolong's fragrance or herbal blends' serenity, you'll find your perfect cup here. While in Sheung Wan, delve into traditional Chinese medicine shops, where ancient herbs and remedies await, promising a slice of generations-old wisdom.
---
Toys from Hong Kong Disneyland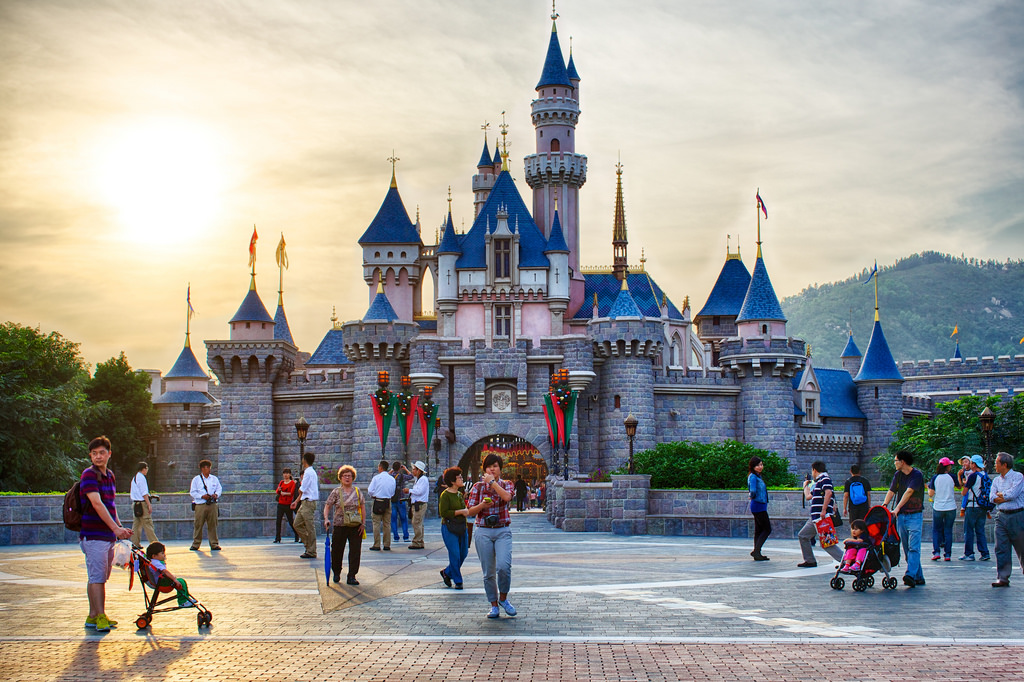 If you have kids, don't just go to Disneyland to have an exciting day with the cartoons. Here, you will also find some of the cutest toys in the world that you can buy for your kids.
---
Hong Kong Chocolates and Pastries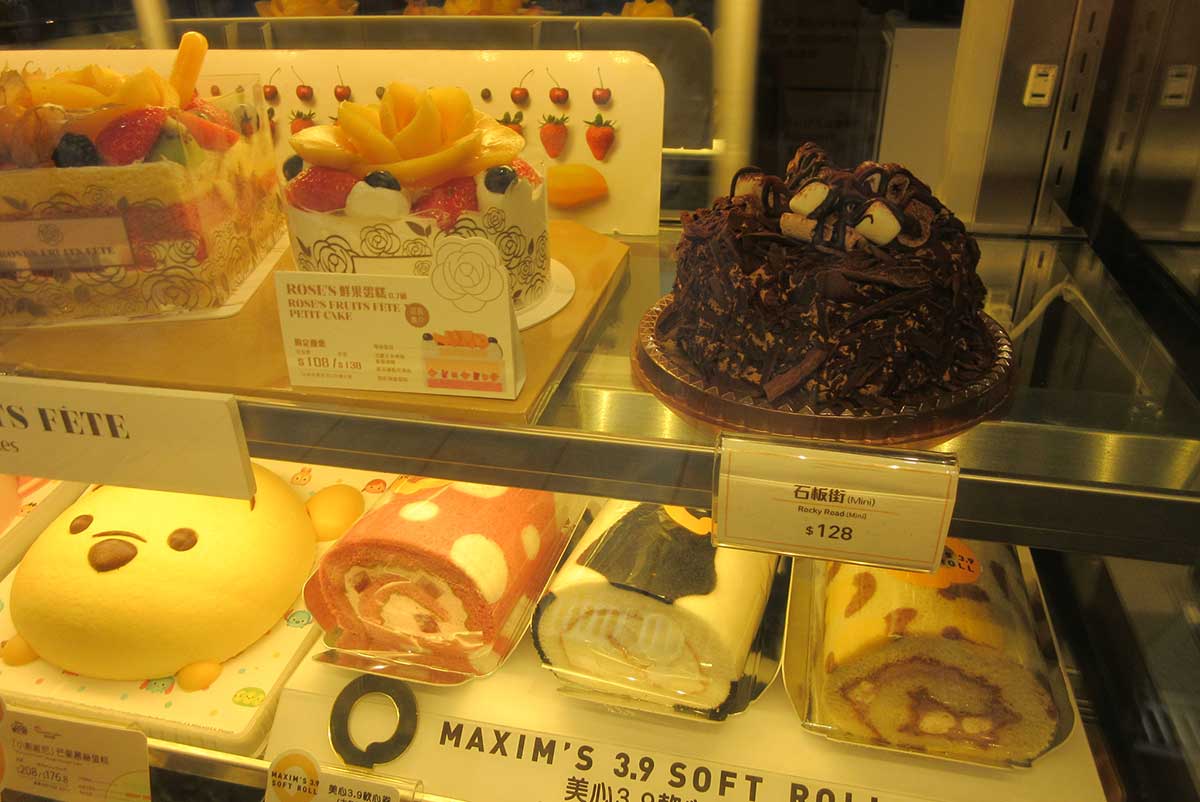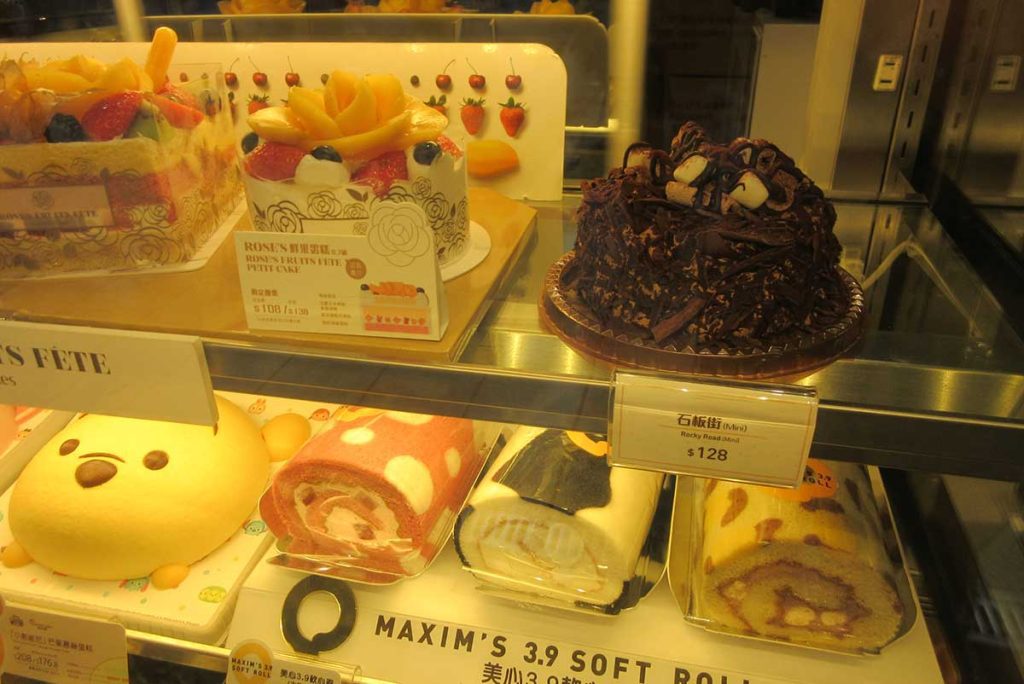 Hong Kong has several famous bakeries including Maxim's, Kee Wah, and Koi Kei that all sell well-packaged products. There is a wide variety of delicacies you can buy including egg tart, moon cake, sweetheart cake, and almond cake. As you taste some pastries and chocolates in town, don't forget to set aside some to take back home.
---
Gorgeous Antiques and Handicrafts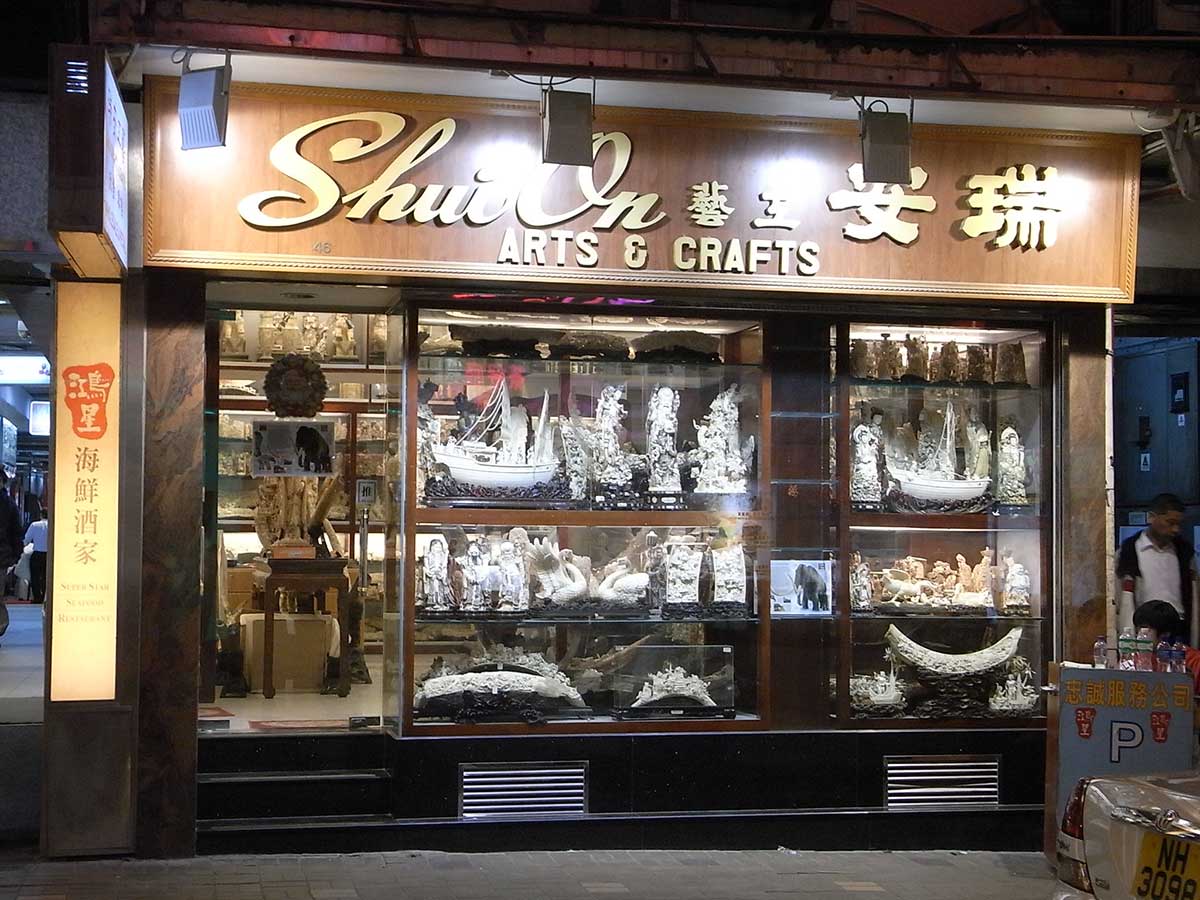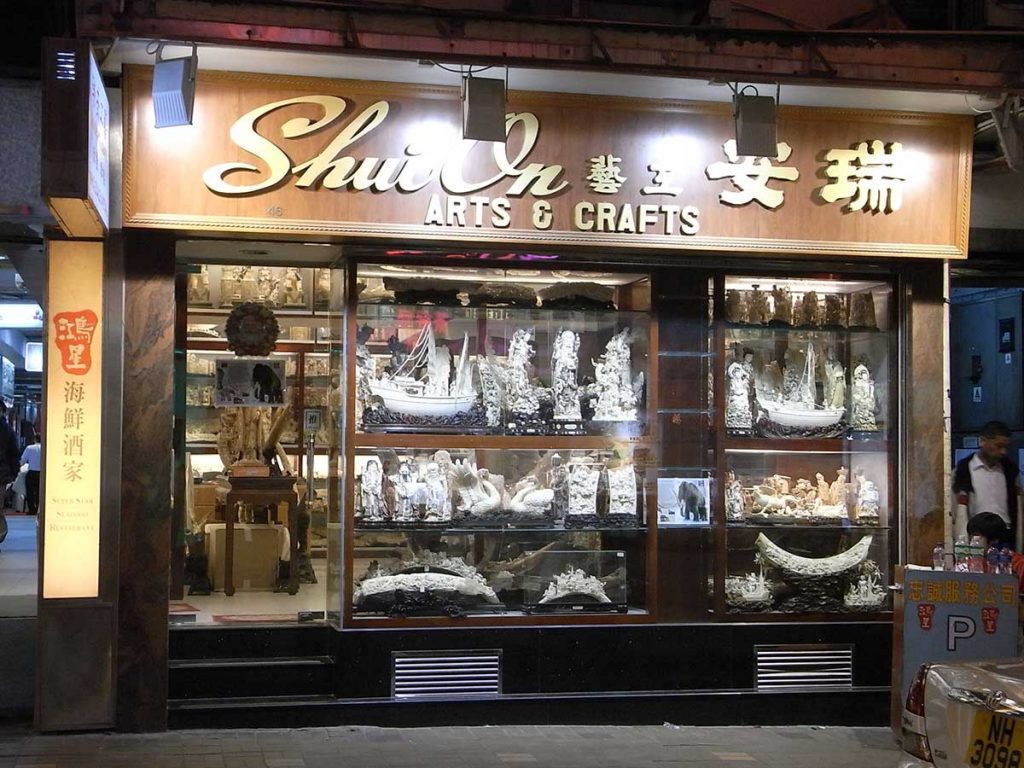 Culture and heritage are the major things that set Hong Kong apart from the rest of Asia. As you go about exploring their cultures, don't forget to take back home with you something that speaks of the same. You can find some gorgeous antique and handicrafts ranging from Ming Dynasty-style furniture to calligraphy brushes and ink stones in any shop that is exclusively selling Chinese arts and crafts.
---
Shopping Tips in Hong Kong
Hong Kong, a city where tradition blends seamlessly with modernity, is a shopping haven that caters to every taste. Beyond its iconic skyline, this vibrant metropolis offers an array of shopping delights, from bustling markets to luxurious malls. To ensure you make the most of your shopping adventure, here are some friendly tips to guide you through Hong Kong's retail wonderland:
Plan Ahead and Research
Before diving into the shopping scene, take a moment to map out your shopping destinations. Identify the areas that align with your interests – whether you're after tech gadgets, fashion finds, or local souvenirs. Having a plan in place will help you navigate the city's diverse shopping landscape more efficiently.
Embrace Bargaining
Engaging in a bit of haggling is part of the fun when shopping in Hong Kong's markets and smaller shops. Don't be shy to negotiate with vendors, but always do so with a smile and a respectful attitude. Keep in mind that bargaining might not be as effective in larger retail establishments.
Bring a Mix of Payment Options
While credit cards are widely accepted in malls and bigger stores, having some local currency (Hong Kong dollars) on hand is advisable, especially when shopping in street markets or smaller shops. This dual payment approach will ensure you're prepared for any transaction.
Stay Streetwise
When exploring street markets, it's important to be mindful of your belongings. Since these areas can get crowded, opt for a crossbody bag to keep your possessions secure and your hands free for browsing. Being cautious about your surroundings will help you have a worry-free shopping experience.
Time Your Shopping Expeditions
Different shopping districts operate on different schedules. Shopping malls tend to open around 10 am, while street markets can be bustling as early as 8 am. If you're looking to soak up the vibrant atmosphere of night markets like Temple Street, plan to visit in the evening.
Consider the Seasonal Flavors
Hong Kong's climate changes with the seasons, so make sure you pack appropriate attire. Shopping during the off-season can often lead to better deals on clothing and accessories. Keep the local weather in mind to shop smartly.
Prioritize Quality Over Quantity
With so much to choose from, it's easy to go overboard with shopping. Instead of accumulating numerous items, focus on acquiring pieces that truly resonate with you. This approach ensures that each purchase holds sentimental value.
Immerse Yourself in Local Charm
Venture beyond the mainstream shopping spots and explore traditional markets and artisanal boutiques. These hidden gems offer a chance to connect with authentic Hong Kong culture and bring back unique, locally-made souvenirs.
Tax Refunds for Tourists
If you're an international traveler, you might be eligible for tax refunds on your purchases. Be sure to inquire about the tax refund process at the stores where you shop to make the most of this opportunity.
Stay Hydrated and Energized
Shopping can be exhilarating but also exhausting. Keep a water bottle handy to stay refreshed, and don't forget to take short breaks to relax and recharge. Exploring the local food scene will also keep your energy levels up.
---
FAQs on What to Buy in Hong Kong
What are the best items to buy in Hong Kong?
From high-tech electronics and fashionable clothing to traditional Chinese crafts and herbal remedies, Hong Kong offers a wide range of products. Popular items include electronics, fashion, cosmetics, tea, and unique souvenirs.
Where can I find affordable electronics and gadgets in Hong Kong?
You can explore electronics markets like Apliu Street Flea Market in Sham Shui Po and the Golden Computer Arcade for budget-friendly gadgets, ranging from vintage cameras to the latest smartphones.
What are some recommended shopping districts for fashion enthusiasts?
Causeway Bay, Tsim Sha Tsui, and Mong Kok are great areas for fashion lovers. Causeway Bay and Tsim Sha Tsui feature luxury malls, while Mong Kok offers a mix of trendy clothing, footwear, and accessories.
Are there any local markets for unique souvenirs?
Yes, you can visit markets like the Ladies' Market and Temple Street Night Market for an array of souvenirs, from clothing and accessories to traditional trinkets and local crafts.
Where can I find authentic Chinese tea in Hong Kong?
Sheung Wan is known for its tea shops, where you can find a variety of Chinese teas, from oolongs to herbal blends. The experience of selecting and tasting tea is a cultural delight in itself.
Are there any markets for traditional Chinese herbs and remedies?
Yes, you can explore the traditional Chinese medicine shops in areas like Sheung Wan to find an assortment of herbs, holistic skincare remedies, and traditional health products.
What should I keep in mind while bargaining in street markets?
Bargaining is common in street markets. Approach vendors with a friendly attitude, be prepared to negotiate, and remember that a smile goes a long way. However, bargaining might be less effective in established stores.
Can I use credit cards for shopping in Hong Kong?
Yes, most larger stores and shopping malls in Hong Kong accept credit cards. However, it's advisable to carry some local currency (Hong Kong dollars) as well, especially in smaller shops and markets.
Are there any seasonal shopping considerations in Hong Kong?
Hong Kong experiences distinct seasons, so pack accordingly. If you're looking for deals on clothing, consider shopping during the off-season when discounts are more common.
What's the best way to immerse myself in local shopping experiences?
Venture beyond the mainstream malls and explore street markets, traditional markets, and local boutiques. These places offer a glimpse into Hong Kong's culture and offer unique, locally-made products.
---
Conclusion
Beyond the glitz and glamour, Hong Kong's shopping scene reveals the heart and soul of the city. Each shopping district tells a story, from cutting-edge tech to time-honored traditions. So, whether you're returning home with the latest gadgets or a pouch of aromatic tea, remember that Hong Kong's vibrant markets and diverse shops offer you more than just products – they offer you memories. Your journey doesn't end at the airport; it continues as you unwrap the treasures you've collected, each holding a piece of Hong Kong's spirit. Hope this post helps you make a decision on what to buy in Hong Kong on your upcoming trip. Happy shopping!