With over 48 countries, Asia is unquestionably the world's largest continent. While some of its countries like Singapore may be known for being pretty expensive, it still prides itself as one of the most affordable regions to visit. One of the best things about traveling to Asia is that it allows you to mix and match laughably cheap accommodations, eateries, and activities. In this post, we are going to rank the 10 cheap places to visit in Asia for the budget traveler. We based these recommendations on the local accommodation, eating, sightseeing, and public transport options available.
---
Hanoi, Vietnam
Average daily cost on a budget: $18.29
Venture into the enchanting city of Hanoi, Vietnam, where history and modernity harmoniously coexist. Wander through the lively Old Quarter, indulge in delectable street food at pocket-friendly prices, and pay your respects at landmarks like the Ho Chi Minh Mausoleum and the Temple of Literature. With budget-friendly accommodations and economical transportation options, Hanoi is the perfect gateway to Southeast Asia's wonders.
Since the reunification of the Vietnam capital in 1976, Hanoi has grown to be one of the fastest developing cities in Southeast Asia. It's a wonderful base if you are looking to explore the Northern part of Vietnam. Apart from being known for its rich history, it's also regarded as Vietnam's cheapest city for backpackers. The city's hostel beds are very cheap and so are the private rooms. This means you shouldn't hurry into booking a bunk.
---
Vientiane, Laos
Average daily cost on a budget: $19.26
Laos is one of the few remaining Communist states in the world. Of all the cities in Laos, there is no single one that still has that colonial feeling and architecture than its capital, Vientiane. It is a low key city that features numerous ancient temples and exotic animals like elephants and gibbons. Thanks to the new hostels opening up in the area, Vientiane has proved to be a bit cheaper when compared to all the other cities in Laos and Asia at large.
---
Ho Chi Minh City, Vietnam
Average daily cost on a budget: $19.46
Located on the southernmost part of Vietnam is Ho Chi Minh City (formerly known as Saigon). Unlike Hanoi, it is a bustling city packed with many restaurants, bars and mopeds. Also, it is a bit more modern and lively than Hanoi. The city is full of amazing sights and experiences ranging from the night life party scene, street markets to French-style cathedrals. While the hotel and food prices are the highest here compared to other areas in Vietnam, it is still a great than anywhere else in the world.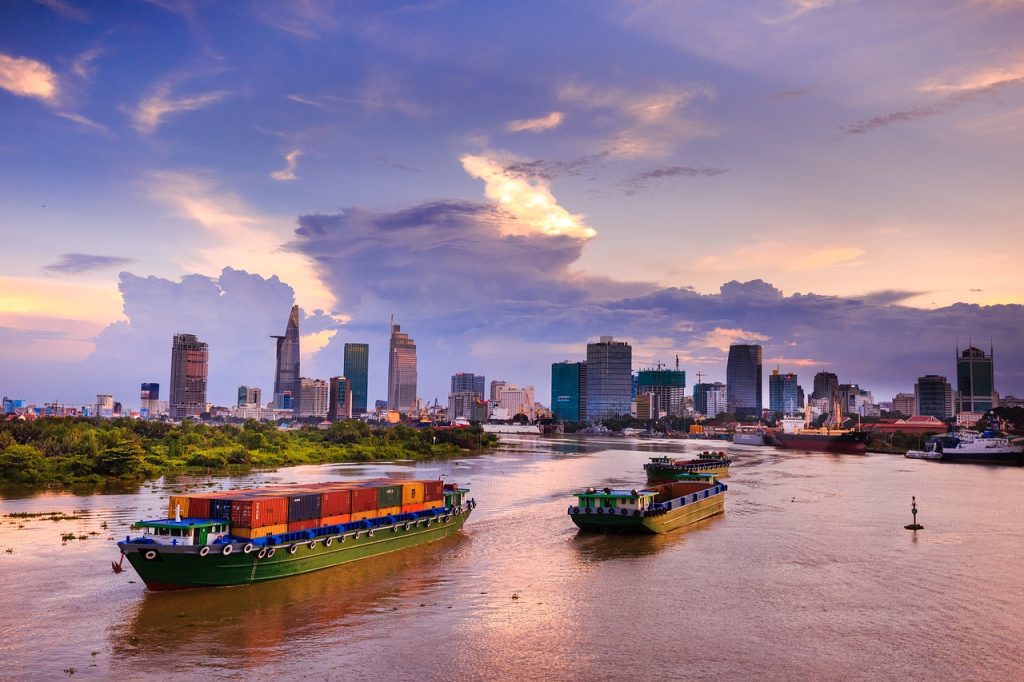 ---
Yangon, Myanmar
Average daily cost on a budget: $20.02
Ever since the country opened doors to tourists in 2012, the former capital of Myanmar has become one of the best tourist spots in the region. The city consists of several Buddhist temples, museums, and street markets that are interesting to any visitor. The accommodation and the food at the local restaurants are ridiculously cheap if you are traveling on a budget.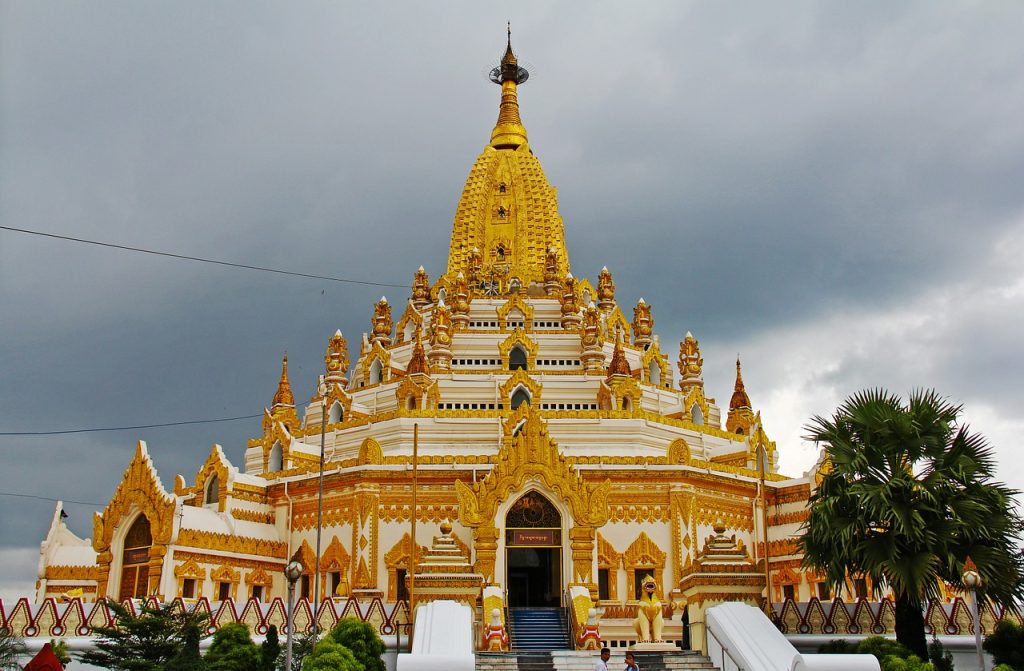 ---
Chiang Mai, Thailand
Average daily cost on a budget: $20.93
While Chiang Mai boasts of first-class amenities, it is regarded as one of the cheapest cities to live in the world. This mountain city has several waterfalls, elephant sanctuaries, busy markets, and hill tribes that make it impressive to visit. You can buy street food for as little as 1 USD and there are several budget activities that you can engage in including temple hopping, hiking in the mountains, and visiting elephant sanctuaries.
---
Hoi An, Vietnam
Average daily cost on a budget: $21.20
This old town is the most popular stop for tourists touring Vietnam's interior. The town features the aspects of a perfectly preserved Chinese-style fishing village with some Japanese and French influences. You can choose to take a boat trip and tour the city on a budget or just chill by the beach and eat incredible food. What's more? It is filled with cheap restaurants and dorms which are mostly in the town centre. It is also worth mentioning that the hotel rooms are also very cheap here.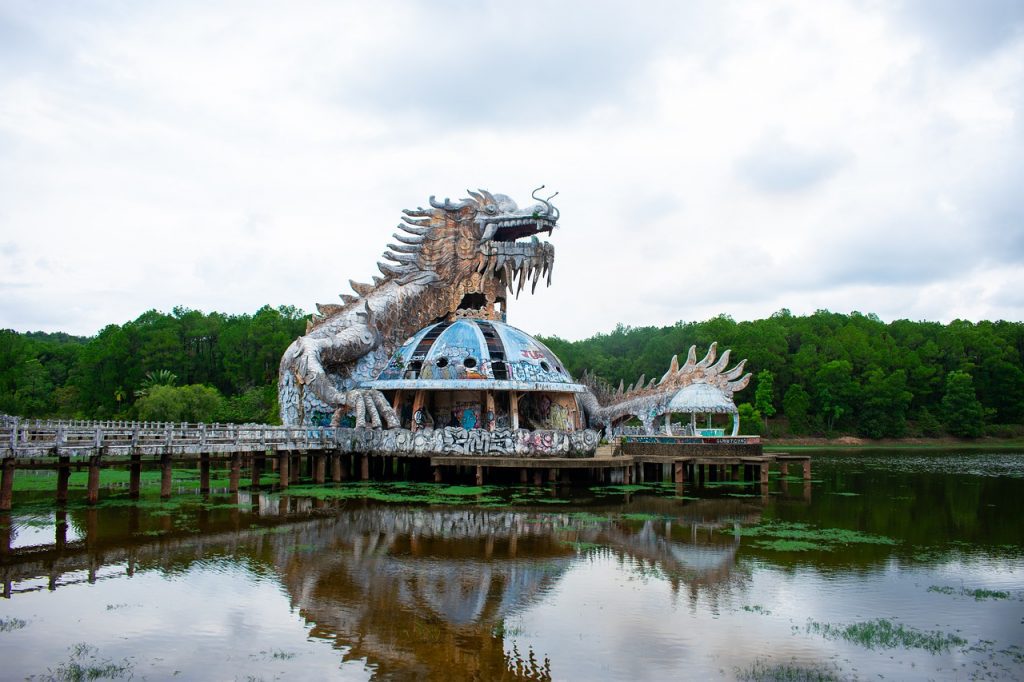 ---
Phnom Penh, Cambodia
Average daily cost on a budget: $22.23
From the fascinating Royal Palace to the orange robes of passing monks, Cambodia's capital is a fast-rising destination for tourists. Its convenient location has helped it to develop into an interesting tourist stop. The main attractions are all quite cheap including the numerous temples, markets, and the Royal Palace. And if you are looking for the best budget deals, you will have no trouble eating, drinking, and sleeping here comfortably for less than $30 a day.
---
Goa, India
Average daily cost on a budget: US$25.58/day
India remains a budget travel destination as long as your tours are outside its big cities. Well known for its white sands and world-class beaches, Goa is one of the few popular beach destinations that have managed to stay affordable. While not all of it is cheap, you can easily see Goa for as little as $25 in a day. It is worth noting that most of the cheapest hotels here and entire India are in a class below "1-star". Thus, it would be advisable for you to pay a bit higher for a nicer place.
---
Siem Reap, Cambodia
Average daily cost on a budget: US$26.00/day
Siem Reap, Cambodia, is renowned as the gateway to the magnificent Angkor Wat temple complex. While Angkor Wat is a must-see, Siem Reap itself boasts a vibrant nightlife, tantalizing street food, and budget-conscious lodgings. Immersing yourself in the ancient temples and absorbing the Khmer culture is a priceless experience that won't break the bank.
This city was built as a staging area for tourists embarking on daytime trips to the Angkor Wat temples. Everything in this city is amazingly cheap except for the high price of attractions. However, overall it is still considered one of the world's great budget tourist destinations and, in fact, home to the world's cheapest hostel beds.
---
Bangkok, Thailand
Average daily cost on a budget: US$26.55/day
Despite being Southeast Asia's main entry point and most popular destination, Bangkok continues to be a budget destination for travelers. All over the town, you will find plenty of cheap hotels for as little as $12 a night and satisfy your craving for Thai food for less than $5 a day.
---
Tips for Exploring Top Cheap Places in Asia
Explore the Affordable Local Food
One of the joys of traveling is savoring the local cuisine, and when you're exploring budget-friendly destinations in Asia, you're in for a treat. From street food stalls to humble local eateries, there's a world of flavors waiting for you to discover. In Hanoi, Vietnam, indulge in piping hot pho and savory banh mi sandwiches for just a few dollars. In Siem Reap, Cambodia, feast on amok curry and grilled skewers at affordable prices. These destinations offer not only delicious food but also an opportunity to dine like a local without emptying your wallet.
Budget-Friendly Accommodations
Finding affordable accommodations in Asia is easier than you might think. Many budget-friendly places offer comfortable lodging options that won't break the bank. Look for cozy guesthouses, hostels, or boutique hotels that cater to budget-conscious travelers. These accommodations not only provide a good night's sleep but also offer a chance to connect with fellow travelers.
While visiting the well-known attractions is a must, don't forget to explore the hidden gems that these budget-friendly destinations have to offer. Take a detour from the tourist trail to discover the local charm and authenticity of a place. For example, in Georgetown, Malaysia, explore the city's street art scene by wandering through lesser-known neighborhoods. These hidden gems not only offer a glimpse into local life but also provide opportunities for budget-friendly souvenirs and experiences.
Experiencing Local Traditions on a Budget
Immersing yourself in the local culture is a key part of any travel experience. Fortunately, many budget-friendly Asian destinations offer rich cultural experiences that won't strain your wallet. For example, in Yogyakarta, Indonesia, catch a wayang kulit (shadow puppet) performance for a taste of Javanese culture. These immersive activities allow you to connect with the local community and gain a deeper appreciation for the destination.
Exploring Nature's Beauty
Asia is teeming with natural beauty, and you can explore it on a budget. From hiking in the Himalayas to swimming in pristine waterfalls, there are countless outdoor adventures awaiting thrifty travelers. For example, in Siem Reap, Cambodia, take a bike ride to the serene countryside and visit local villages. These outdoor adventures not only provide stunning landscapes but also affordable ways to stay active and enjoy nature.
Saving on Transportation
Getting around these budget-friendly destinations doesn't have to be costly. With a few money-saving tips, you can stretch your travel budget even further. Use the extensive network of affordable public buses or explore the city on foot to save on transportation costs. These transportation hacks help you get around without overspending.
Budget-Friendly Shopping
Bringing home souvenirs is part of the travel experience, and in these destinations, you'll find unique treasures at wallet-friendly prices. These budget-friendly shopping experiences allow you to bring home a piece of Asia without exceeding your travel budget.
Staying Healthy on a Budget
Prioritizing your health while traveling is essential. Fortunately, there are cost-effective ways to stay healthy during your adventures in Asia. You can carry a basic first-aid kit and stay hydrated to avoid common health issues. Staying healthy on a budget ensures you can make the most of your journey.
Budget Planning
To make the most of your budget-friendly trip to Asia, plan your itinerary carefully. Research attractions, activities, and dining options in advance to allocate your funds wisely. Consider using budgeting apps or travel planning tools to track your expenses and ensure you stay within your financial limits. With a well-thought-out itinerary and financial plan, you can maximize your experiences in these affordable Asian destinations.
Safety and Security
Lastly, prioritize safety while traveling on a budget. Carry essential documents, secure your belongings, invest a good luggage with TSA lock, and be aware of your surroundings. Use reputable transportation services to ensure a safe journey. Always be cautious of your belongings when visiting crowded tourist areas. Prioritizing safety allows you to enjoy your budget-friendly travels with peace of mind.
---
Conclusion
Asia, a continent teeming with cultural riches and natural splendors, warmly welcomes budget-conscious travelers. From Cambodia's historical wonders to Thailand's magnificent temples, these affordable Asian destinations offer experiences that transcend mere monetary value. So, pack your bags, set your budget, and embark on an unforgettable journey to explore Asia's charm without emptying your wallet.