Thinking about that barefoot-walk-on-the-beach wedding event or a stroll along the sea edges on your second honeymoon? Fantasizing on peddling your kayak off the sandy shores into the clear and calm waters? Or maybe your ideal definition of paradise is settling on a stretch of soft, powdery white sand during your vacation and just stare at the horizon till your troubles melt away. Whatever it is you prefer in a beach, Cebu beaches of the Philippines should be at the top of your must-visit beaches list.
The range of dazzling beaches in Cebu is amazing. What I loved most about Cebu is the magnificent chain of hotels and numerous tourist spots. Most of its beaches are less crowded due to the fact that they are less known, something that amused me. It's just the right place to spend your vacation and get absolute value for your money. As you plan to globe-trot in search of a pristine beach, pack your bags and get ready to explore the outstanding beaches of Cebu. Below are our picks of the 12 of the best beaches in Cebu.
Santiago White Beach
Santiago is among the most popular and best beaches in Cebu. It's located in Camotes island 90km north of Cebu city. This white sand paradise is conducive for swimming, diving, snorkeling, and camping. Moreso, it's surrounded by magnificent top class resorts that offer deluxe accommodation. It's one of the best places to create your ideal summer getaway.
Logon Beach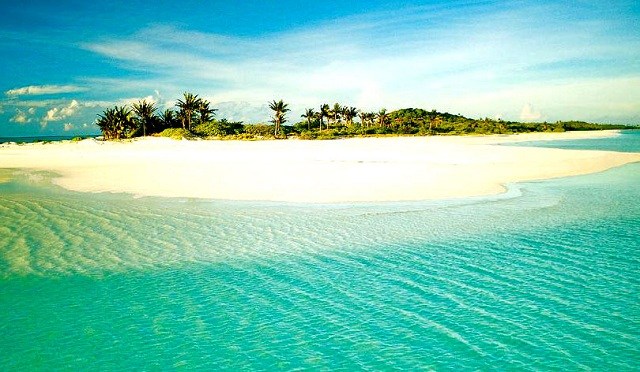 This undeniably gorgeous white beach offers a relaxing and calm ambience. Its located in the Malapascua island, never crowded and offers adequate space for privacy. Besides the normal beach activities, one can partake in activities such as swimming, building sandcastles and sunbathing. It is also a perfect location for surfing and diving.
Bounty Beach

Its signature features include Snowy white sand, shady palm trees, and its warm clear turquoise waters. Located in Malapascua island North of Cebu, it hosts numerous resorts, restaurant, and bars along the coastline suitable for sunset watching while downing a glass of your favorite cocktail. These beaches offer tourists, both domestic and international, an exquisite place to relax and have fun during their vacation.
Paradise Beach
Paradise beach is located at the northern tip of Cebu- off the Bantayan Islands. The beach is often isolated with little to no crowds. A perfect getaway with your lover or for your own lone time. It covers less than a hundred square miles and is popular for its crystal clear waters and clean powder-like white sands. It is also a good place to enjoy sunbathing.
Lambug Beach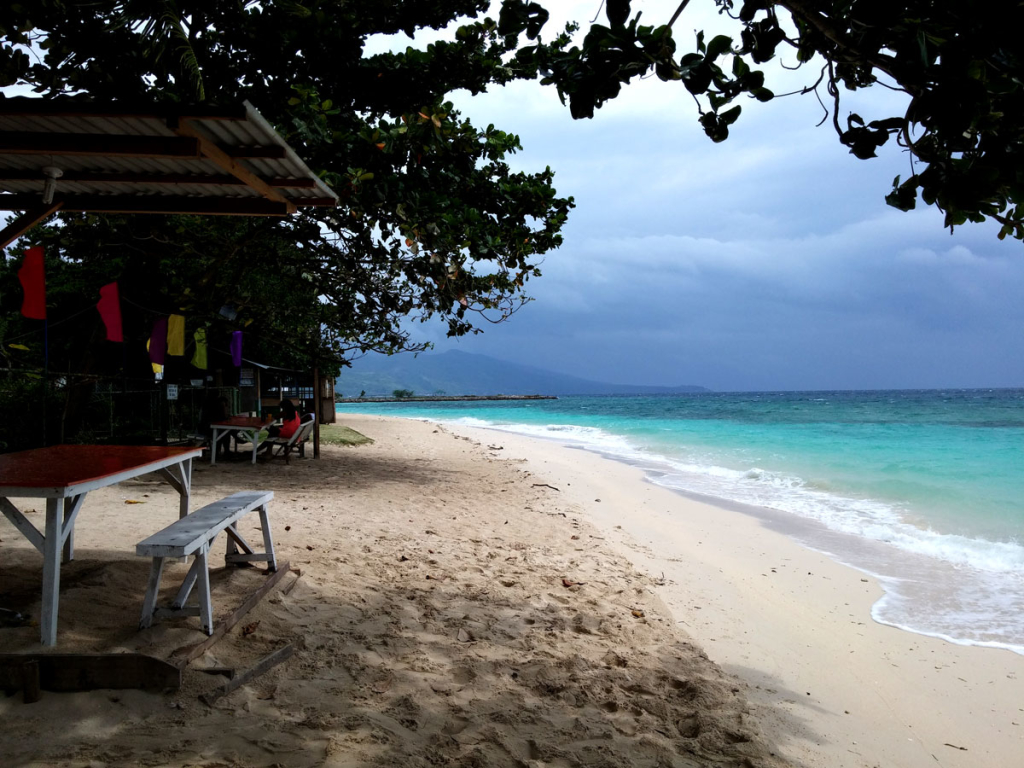 Did you know that you can enjoy almost everything this beach has to offer at absolutely no cost? This Badian paradise is located 100km southwest of Cebu city. It's known for its local reefs, clear water, and snow-white sand. Not only does it offer an amazing scenic view but also a great swimming opportunity. The famous Kawasan falls is near Lambug beach, this offers a perfect getaway for tourists who are so into sightseeing.
Bakhaw Beach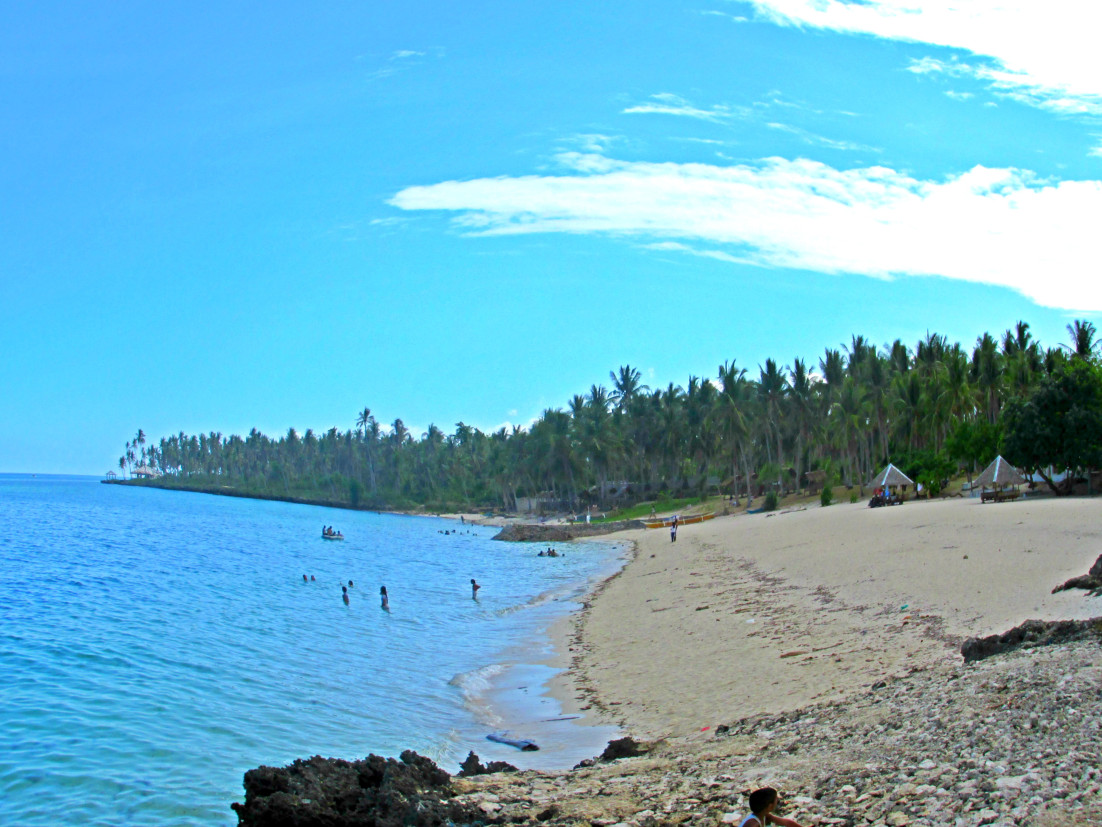 Whereas it has many small resorts, Bakhaw Beach is less crowded as compared to other beaches in the Camotes. It's the best place to tour in your vacation if you value privacy. There're plenty of palm trees to offer you sufficient shade under the scorching sun. Its proximity to Santiago Bay makes it easily accessible. If you love the sun, this is the perfect beach for you.
Tingko Beach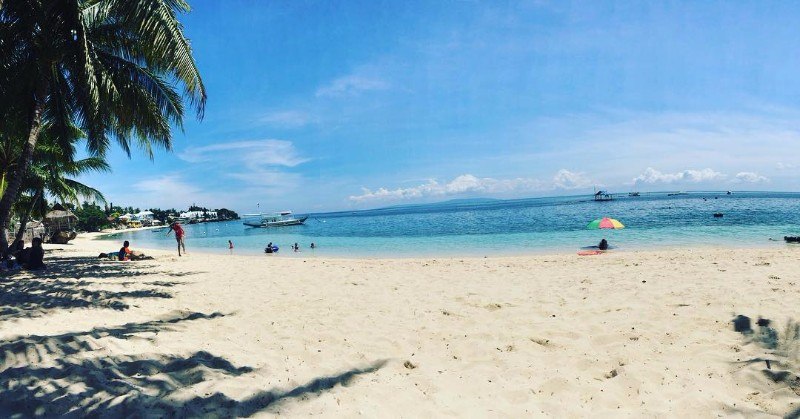 Famous for its clear skies, the crystal clear waters will lure you to jump right in to cool off the heat. It's located in Aloys on the opposite side of Badian. It's amazingly calm and boasts of clear white sands. A very popular destination for sun lovers. Nonetheless, you can charter a boat and explore other similar paradises located on the island.
Santa FE Beaches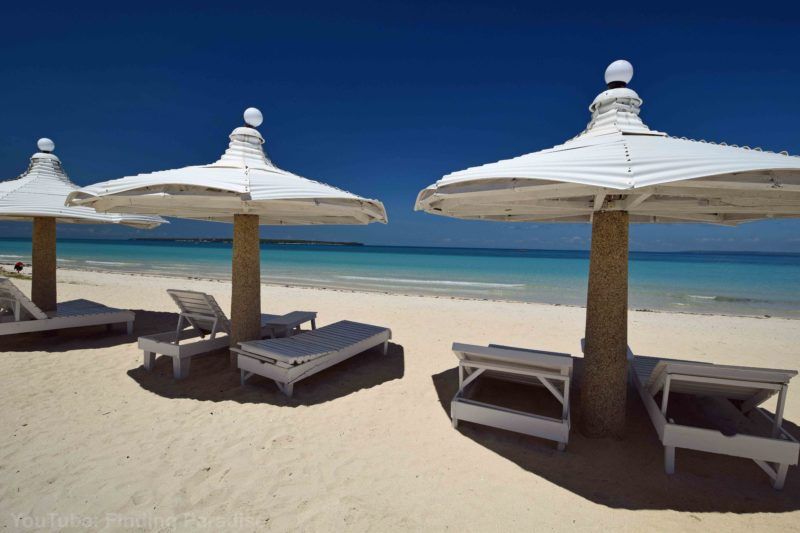 Certainly top of the best beaches in Cebu. Santa Fe has become the most popular place to stay in Cebu. But why is that so? Filled with the white sands and shielded by a long coral reef, it's the best beach in Bantayan Island. The waters' color when the sun comes out is just spectacular and breathtaking. There are a number of beach hotels and resorts to stay in, most of which are suited to your budget. Furthermore, it offers a dazzling picture-perfect view and ample space for tourists and locals to hang out.
Basdaku Beach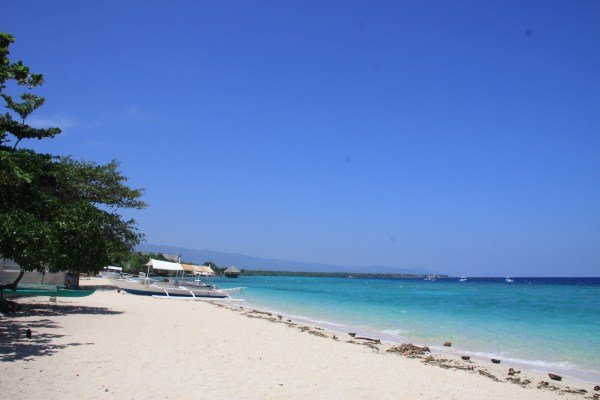 Basdaku Beach is located 100km, southwest of Cebu city in Moalboal. It has several resorts and hotels where visitors can check in, enjoy and have fun during their vacation period. The beach offers a pleasant view of the sea as well as the beauty of the coast. It's also a perfect spot for scuba diving, swimming, and snorkeling where parents can bring along their children and also enjoy.
Virgin island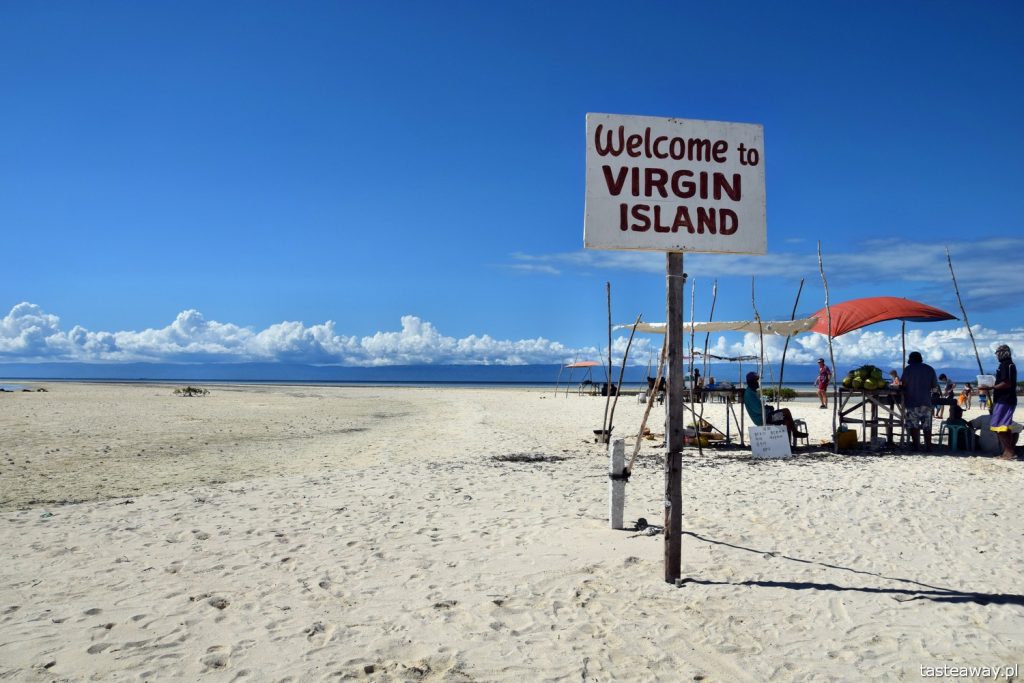 Around a 30-minute boat ride from Banyan, the Virgin Islands are a must-visit while you are in Cebu. The island's beauty will blow you away. Perfect for day trips, it's white sands and colorful water makes it a beautiful haven during your vacation or holiday. Additionally, it's very peaceful and less crowded with small cottages that offer accommodation at suitable prices.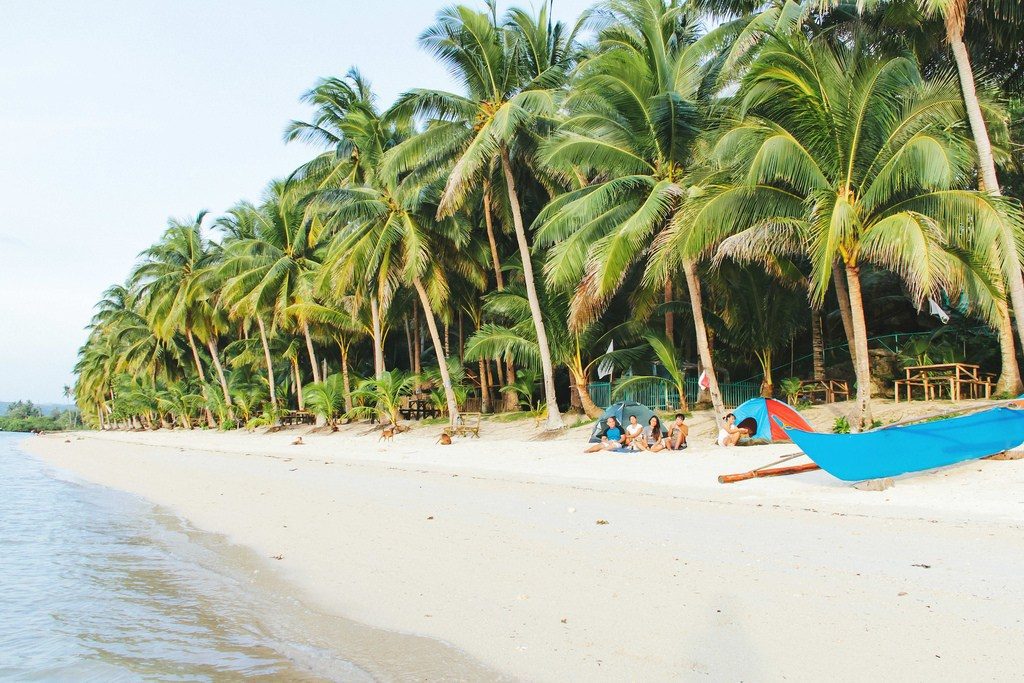 Literally, Hidden Beach is what its called by the locals, if you are up to relaxing and having fun at the same time, then this is just the perfect place for you. Its located in Aloguinsan 60km southwest from Cebu city. The Hidden Beach boasts of being green, clean and uncrowded. It offers a perfect location for private time with either family, friends or your lover.
Sumilon Island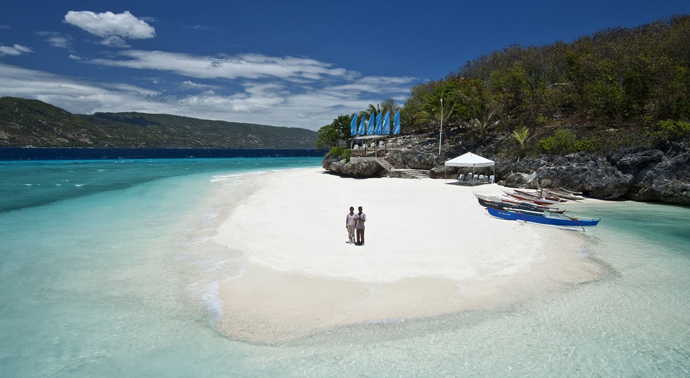 It's a spectacular island south of Cebu within Oslob municipality with amazing waters containing aqua blue. The island has only one resort making it conducive for daytime trips. You can also enjoy swimming with the whale sharks at Oslob, a very popular tourist attraction in the area. Nonetheless, it's a wonderful place to swim and enjoy the beach.
Who would have known that such amazing beaches existed? It's guaranteed you will fall in love with them despite the fact that they are low-profile. Most tourists will be euphoric due to the direct flights to the area without connecting via Manila. The best part is that you can avoid large crowds and with luck on your side, you can have an entire beach to yourself.