In last post, we prepared a quick guide for you before your first trip in Myanmar. Here in this post, we are going to recommend top 20 things to do that will make your trip extremely memorable.
Here we go!
1. Try out a local food restaurant
Myanmar local food is a bit similar to Thailand cuisine, a bit spicy and sour. I love the Myanmar style BBQ and curry chicken most. I think you should also definitely try them out. Just be careful with the street foods as they might not be hygiene enough but the food in restaurant are quite affordable.
2. Buy an overnight bus to another city
Overnight bus might be typical in Southeast Asia countries. Although Myanmar is poor the overnight bus service is exceeding my expectation. The road condition are generally good among routes between Yangon, Bagan and Mandalay. It's a way to save money and time while also get close to the locals!
3. Buy a handcrafted oiled paper umbrella
This is one of the local handcrafts and is very dedicatedly designed. With a wide range of colours and patterns, the umbrella is good for photo taking while protecting you from sunburnt and rain. You can buy it from most tourists attractions at price ranging from 5000Kyat dependent on the size. Mine is 8000Kyat.
4. Watch a local puppet show
Many of the hotels in Bagan actually have free puppet show at dinner place. This is a tradition from old Bagan times. Although there are not many more puppet players nowadays and the skills are not as superb as before, it is still a good entertainment in Myanmar.
5. Stay in a local style hotel and enjoy a Burmese style spa
The Myanmar traditional house is made largely of bamboos. Although most hotels are not made of bamboos any more, they try to maintain the style and feel of the traditional design. Many resorts provide Burmese style spa too which is a bit more soft than Thai message. So don't miss out.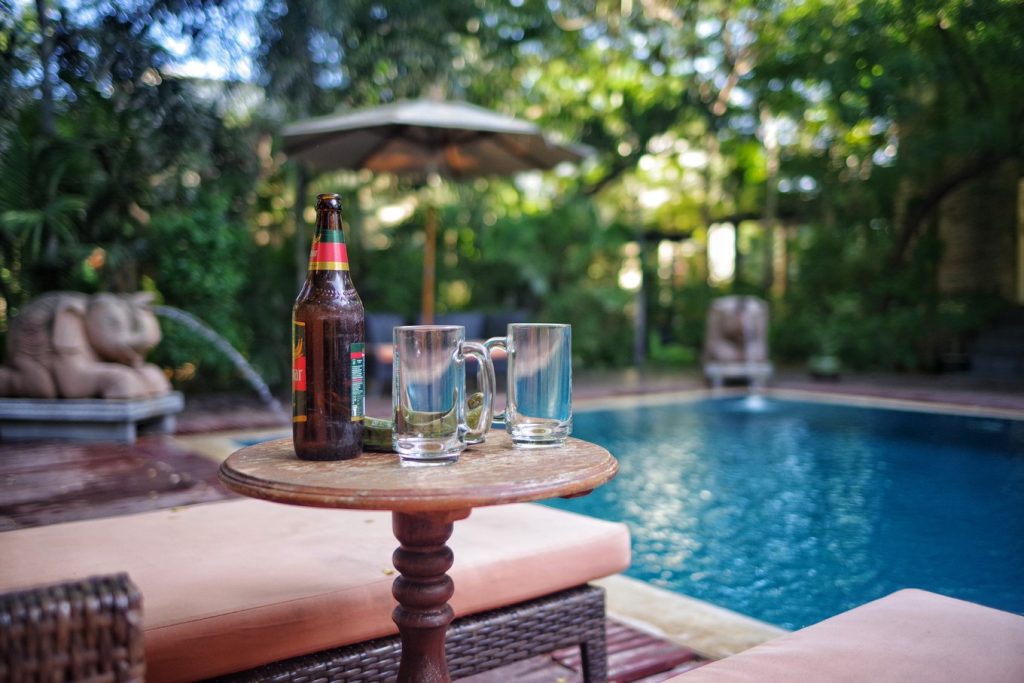 6. Try Thanaka, the local natural sunblock
Thanaka is a yellowish-white cosmetic paste made from ground bark. Local people apply to the face directly and sometimes to the arms of women and girls, and is used to a lesser extent also by men and boys. It has a light odour and can protect people from mosquitoes and sun burnt. I see local people just grind the wood directly to extract the Thanaka and apply to their face immediately.
Yangon
7. Visit the magnificent Shwedagon Pagoda
Website: http://www.shwedagonpagoda.com
Shwedagon Pagoda is the most sacred and impressive Buddhist site for the people of Myanmar. Along with Angkor Wat in Cambodia, Taj Mahal in India, Shwedagon Pagoda is among the top 7 wonders in Asia. Even if you don't believe in Buddhism, you will be amazed at its grandeur.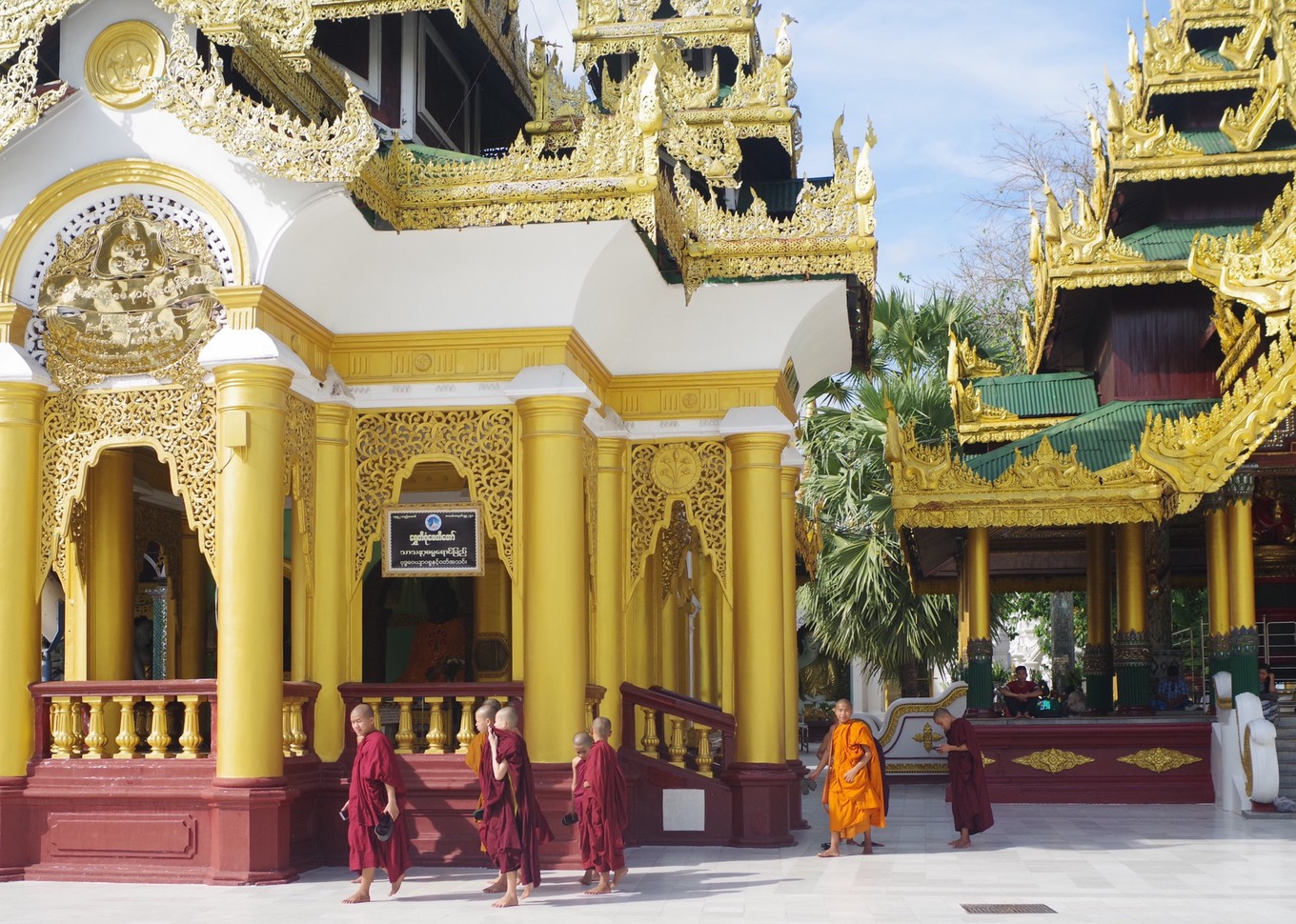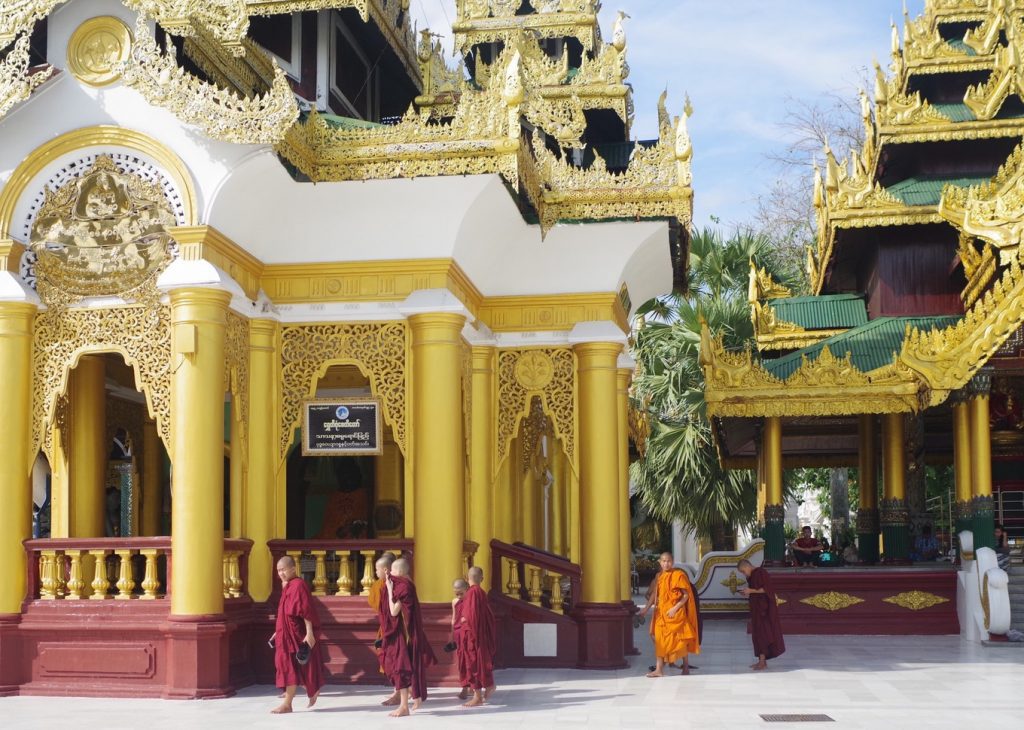 8. Take a city railway tour
You may not believe that Myanmar got city train? Actually it's the abandoned Shinkansen from Japan. The railway station is really messy and dirty but the ticket is cheap, less than 1 USD to go for a round city tour. As you can imagine the train itself is obsolete without aircon, with door open, and unclean seats. Then why will a tourist ever want to try it? Yes, if you really want to experience a local life, then you should know that's what people in Yangon nearly ride daily. There you see vendors selling local products on train, squeezing their way out from the crowd and soon making a good money.
9. Visit Chinatown to see how differently people live
Yangon is a big city with many modern shopping malls. Inside shopping malls you nearly won't feel this is in a country with one of the lowest GDP in the world. Yet the story in other sides of the city is different. We stayed in a hotel in Chinatown and clearly saw a difference – there is no high-storey buildings, but old residences with wires all over the places while this is also the place local Chinese associations gather together.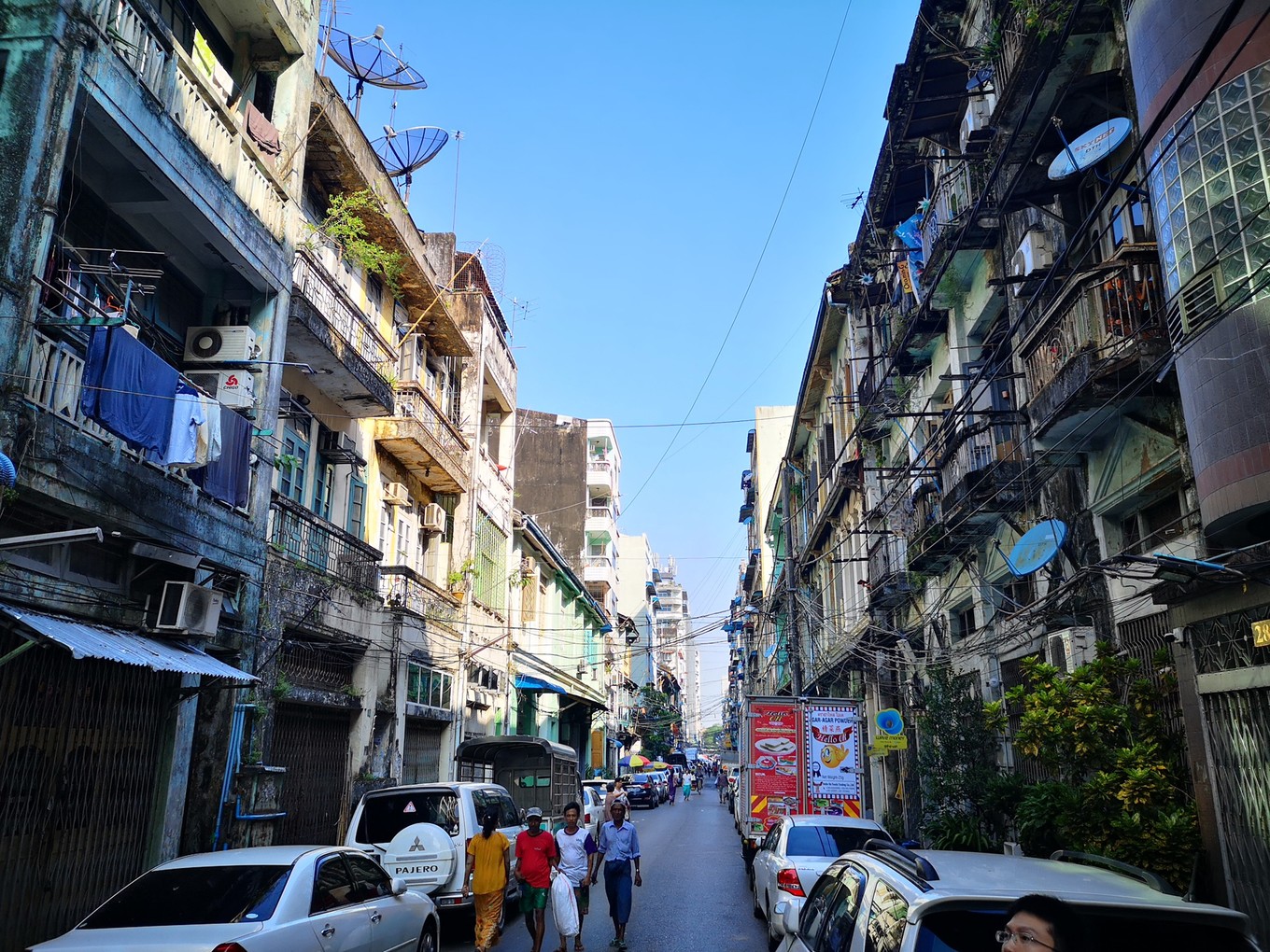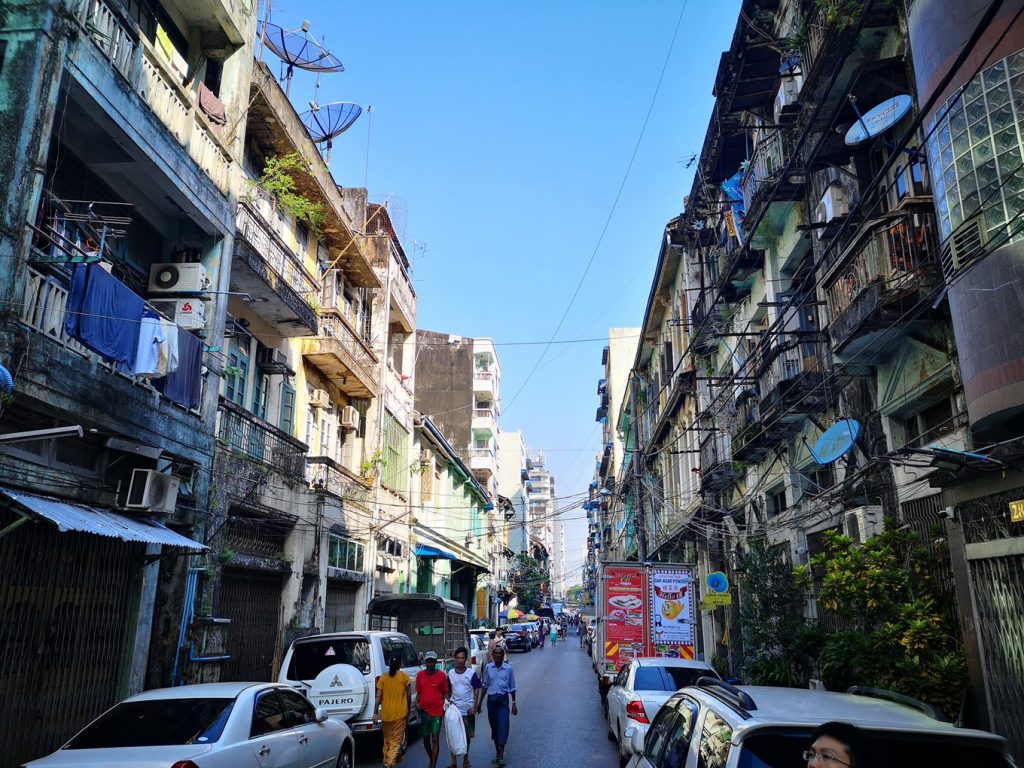 Mandalay
10. Stay in a lively hostel to greet with young people from all over the world
Surprisingly, Mandalay got a lot of hostels with good English speaking receptionists. There are many young people from all over the world. Hostel is a budget choice while a good way to hear voices from world-wide.
11. Visit Mahar Gandar Yone Monastery to see how thousands monks start meals
Mahar Gandar Yone Monastery is a place where the numerous monasteries exist. They had one meal earlier around 2 am, while at around 10 am, the monks are lining up for their second and last meal in the day. They do it every day though now it becomes a tourist attraction where not only monks line up but also tourist line up on the two sides with their hands up shooting a photo with phone. There are many young monks with a light coloured frock. People can do alms giving – putting food/money in their bowls.
12. Visit one of the ancient town, e.g. Mingun city
There are 3 ancient towns in Mandalay, Mingun is my favourite because of the Hsinbyume Pagoda which looks like a huge white cream cake. It's a replica of the original one but it really looks beautiful and sacred under the sunshine. Besides, I spotted a cafe called Garden Cafe nearby which has a good view and really good food.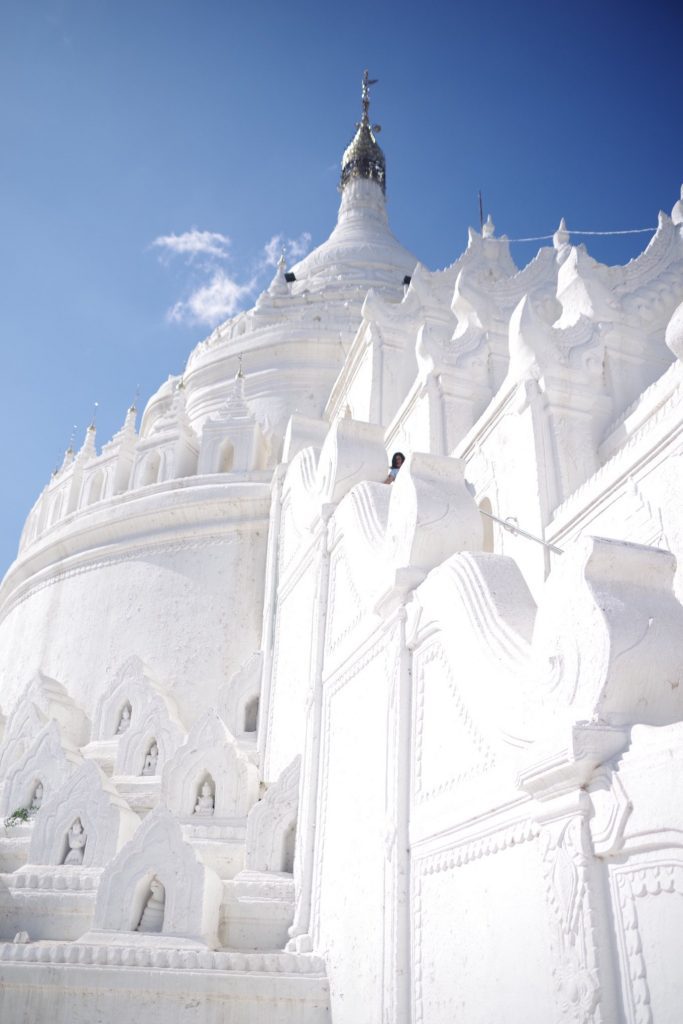 13. Enjoy a sunset at U-bein Bridge
Most people know about Mandalay because of U-bein Bridge. It's one of the most beautiful places to enjoy the sunset and is also a favourite dating place for local young couples. Tourists can hire a boat and enjoy the sunset near the bridge. No words can describe how serene the moment is.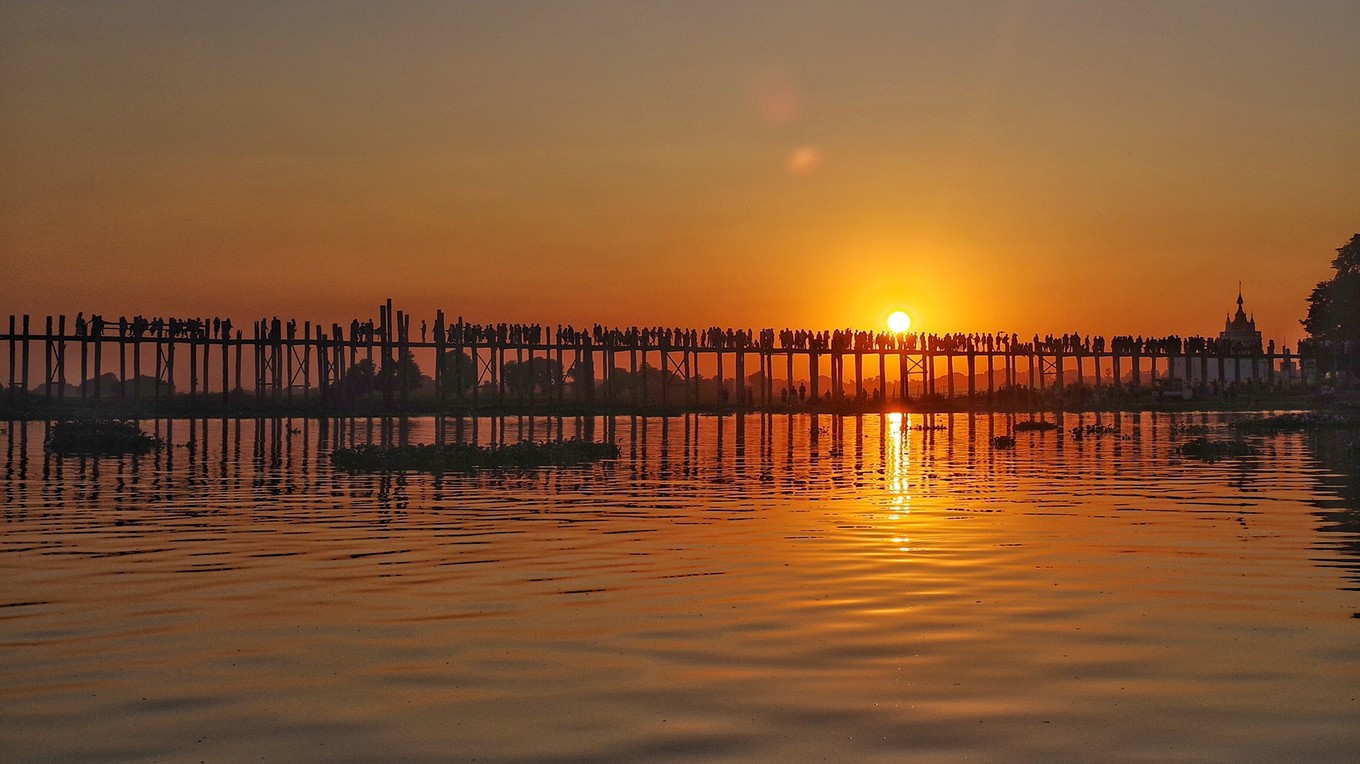 Bagan
14. Take a round tour to show your respect to pagodas in the Bagan plain
As a world heritage chopped by UNESCO, Bagan is a city of wonders. It is said whenever you hands up, your finger will be pointing to a pagoda. Can you imagine how grand the view is? With a rich history, those pagodas are old but still magnificent. You can hire a motorcycle or car to visit those most famous ones. But just remember, to protect heritage, it's no longer allowed to climb any pagoda and please make sure you take off your shoes.
15. Hire a horse ride – the ancient way to travel
Horse riding might not be the cheapest way to transit inside Bagan, but it's the most interesting transportation. Many of the pagodas are hidden in very minor roads and can only be accessible by foot or horse. The moment you get on the ride, you feel as if you were time travelling to the past. Just be noted that it might be dusty as the roads are mostly dried soil roads.
16. Visit Nyaung-U market to touch the real life of locals
Nyaung-U market is one of the most lively market in Bagan where visitors can learn about the local daily life of inhabitants in Bagan. We went there in a bustling morning when vendors and buyers are busy negotiating deals over vegetables, fruits, handcrafts, electronic devices and everything you can think of. It's a bit dirty and smelly to be honest, but that's the true colour of Bagan, primitive but natural.
17. Talk to a local kid and see how many languages they can speak
Like in many Southeast Asia tourist attractions, in Myanmar, many kids also joined 'profit making campaign'. After school (if they are lucky to go to school) they will sell products like postcards to tourists. They have a quite good selling skill – they sell at low price while saying all the good words in your language and smiling like a sunshine so that you cannot resist their offer. Some of them really surprised me as they can speak much more languages than me!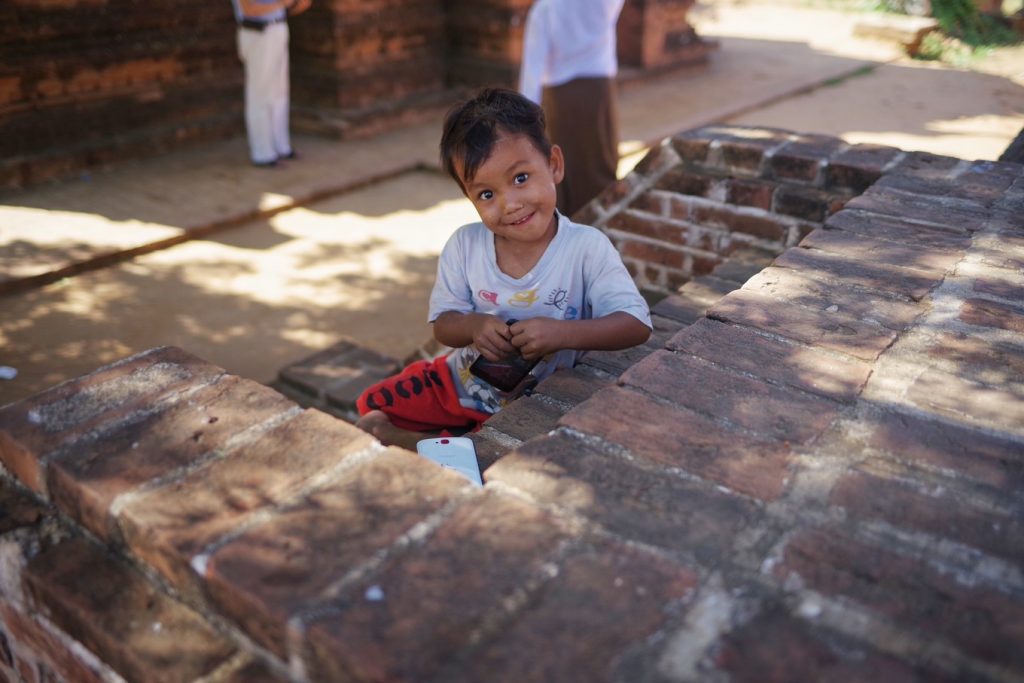 18. Enjoy the sunset over the tip of the hill
After the government disallow people from climbing the pagodas, now visitors can only go the a small hill to enjoy the beautiful sunset of Bagan. Although it's a bit too far from the main pagoda forests, the view is till worth a go. Besides, it's an interesting feeling when people from all over the world come together to the same place for the same goal. The moment is everlasting.
19. Enjoy the sunrise from the Bagan viewing tower
Climbing a pagoda is the most popular way to enjoy sunrise before 2017. Now since it's no longer allowed, the Bagan viewing tower becomes the best spot. With only 5 usd, you can see a magnificent view of the vast pagoda forest.
20. Ride hot ballon
Bagan is one of the hottest places to ride hot balloons in the world. The price is not cheap. It's around 350 usd per person. But you will not regret the price you pay. Nothing can be comparable than this sacred moment when the whole world is lighten up by the sunlight and you are so close to it while viewing the pagodas from a god's angle.