June is my birthday month! Nicole suggested spending my birthday in Bintan with a short getaway. Together with my family, we decided to go for a short weekend getaway in Nirwana Gardens Resort Hotel in Bintan.
About Nirwana Gardens
Nirwana Gardens Resort Hotel is a popular destination for Singaporeans. It's a 5-Star Bintan island resort with access to a white sand beach and it's just a 55 mins ferry ride away from Tanah Merah Ferry Terminal. Bintan Triathlon, the annual triathlon, is also being held in some areas of Nirwana.
---
Tips on Booking
Check for promotions at the website.
Book ferry tickets from brf.com.sg
Sunset in Nirwana is from 5:30 pm to 6:00 pm. The best place to view sunset is at Kelong Restaurant and Calypso Floating Bar.
Shuttle bus is at every 30 mins interval. E.g. 6:00PM, 6:30PM.
---
Things To Do In Nirwana
Like many other Bintan resorts, there are quite a number of activities you can do when visiting Nirwana Resort Hotel. Here are some of the activities:
Swimming in the infinity pool overlooking the beach.
Visiting mini zoo with tropical animals and birds.
Engage in water sports like snorkeling, water skiing, surfing, kayaking, diving, sailing, motor boating.
Playing beach volleyballs or sun tanning.
Going for some tours. e.g eco tours or going to town.
Mountain biking, bicycle rentals, buggy rental.
Chill & relax beside the pool or beach with cocktails, wine or coffee.
---
Buying the Ferry Tickets
We purchased our tickets at the Bintan Resort Ferries website. The ferry booking is quite straightforward. We made the bookings just one week in advance and there were only limited seats left. Due to the insufficient seats, we had to book two emerald class tickets instead (we wanted economy class initially). It cost quite alot more which is quite not worth it considering it's just a 55 mins ferry ride. Tip: always book early.
---
Birthday Promotion in Nirwana Resort Hotel
If you are visiting Nirwana during your birthday month, be sure to check their birthday promotion. We made the booking using a birthday promo code. Here are some of the perks:
25% off on Best Available Rates.
Complimentary Birthday Cake.
Complimentary upgrade to hi-speed internet.
Complimentary upgrade to next room category OR early check-in/late check-out (subject to availability).
Complimentary return private land transfer between Bandar Bentan Telani and Resort (weekdays only).
Birthday Treat Booklet* that includes free activities and fantastic discount vouchers up to 50% off.
Visit http://www.nirwanagardens.com/ for more information.
---
Transfer to Hotel
When we arrived at the Bintan Ferry Terminal, we went to look for Nirwana Gardens' booth. Just after you went out of the customs check, you will be able to see the booths of all the different Bintan resorts. It's quite easily located. After confirming our arrival, we were being directed to the shuttle bus which will take us to the hotel. The journey takes just around 15 minutes.
---
Welcome Ceremony 
We were welcomed to Nirwana Resort Hotel with a heart-warming Indonesian dance and some drinks. After that, we were invited to check-in in the members' lounge. Nirwana's staffs are so friendly and nice! As we arrived quite early (9:20 am), we will have to wait for available rooms. We were lucky and we checked-in after waiting for just a few minutes. Customer service is top notch. 🙂
After putting our luggage in the rooms, my sister, Nicole and I went together to explore the resort! It had been raining for the past weeks so we are damn lucky that it didn't rain when we arrived at the resort.
This is the main entrance of Nirwana Gardens Resort Hotel. Found these elephant statues and decided to take a photo with it. #jumpshot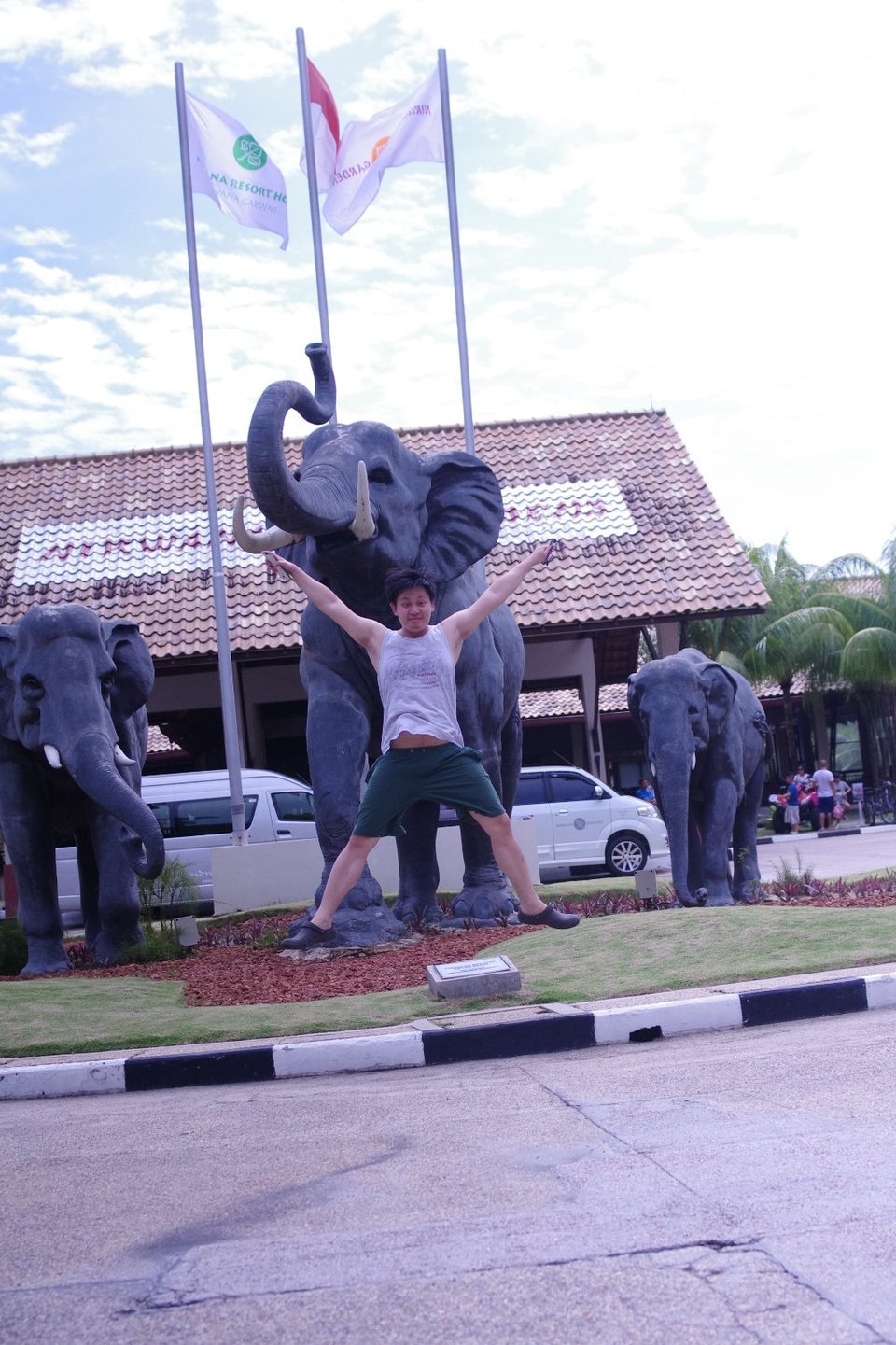 Then, we went walking around the resort area to take some photos before lunch.
Lunch @ Spice Restaurant
As I am craving for some Indonesian food, we went to Spice Restaurant for our lunch. We took an internal shuttle bus over. It's just 3 stops from the main resort hotel. The price is quite steep but the food is pretty nice. I was feeling a little giddy after drinking the cocktails! Unless you are super craving for chicken rice, I won't recommend ordering it. It costs around $20SGD! But nevertheless, Nicole said the taste is quite good. We used our birthday vouchers and got 15% off total bill. Well, if I were to pick on a bad thing, i would say there were too many flies!
After our lunch, we decided to head back to the main resort to dip into the pools! Took this photo while waiting for the shuttle bus.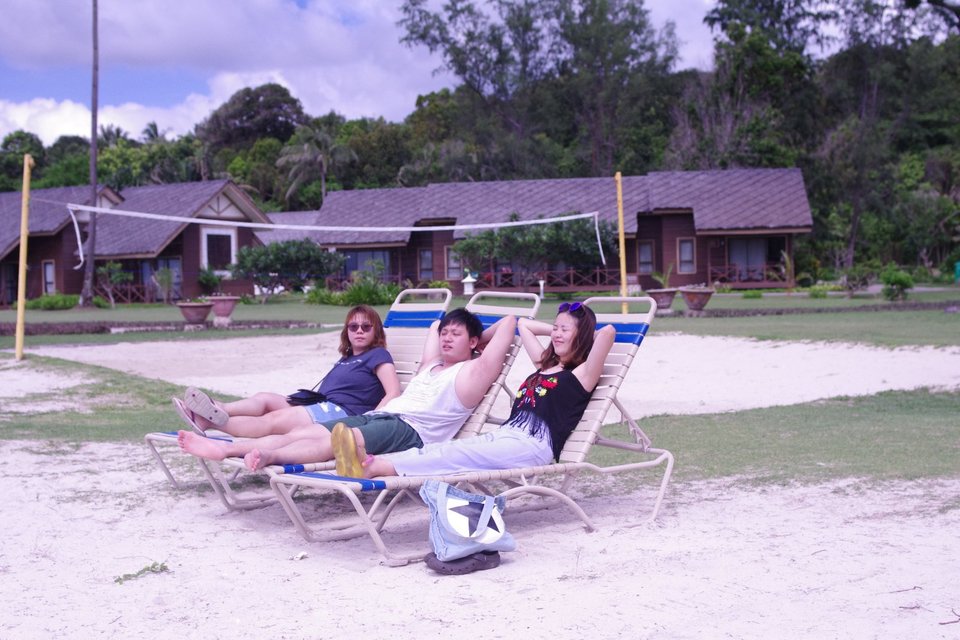 This is how the shuttle bus looks like. Not bad right?
Swimming Pool @ Nirwana Gardens Resort Hotel
We spent around 2 hours swimming and relaxing around in the infinity pool. There's a pool bar in the middle of the pool for you to order drinks as well. The deep pool of the swimming pool is around 1.5 metres.
The beach is just in front of the swimming pool. Look how beautiful the beach is! Blue waters and white sands!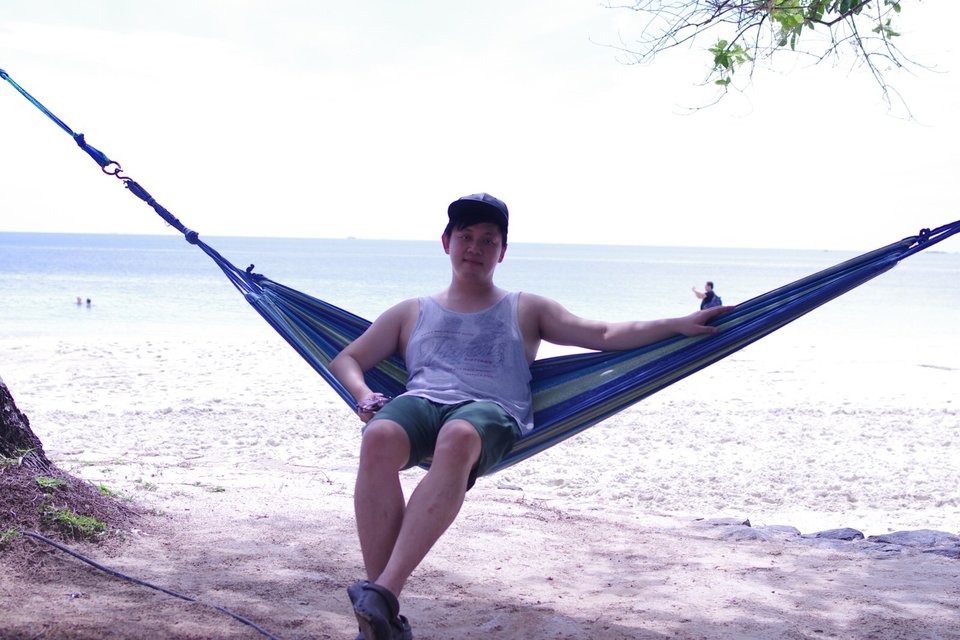 Horse & Elephant Riding
If you are interested, you can ride a horse and elephant along the beach too. Check them out below.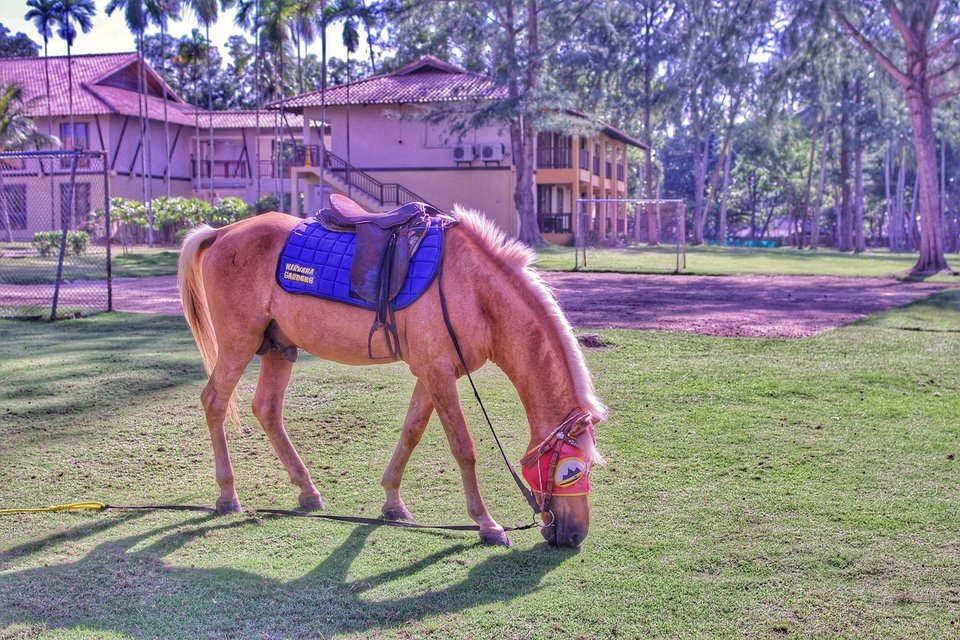 The highlight of our trip is watching sunset at Kelong restaurant. We missed our shuttle bus timing and a kind Nirwana staff actually took the initiative to drive us there! #supernice. We gave a $4SGD tip in return for the kindness.
Sunset @ Calypso Floating Bar
Fortunately, we didn't miss the sunset. The scenery is magnificent right? I recommend chilling out at Calypso Floating Bar with some drinks and enjoy the whole sunset before dinner.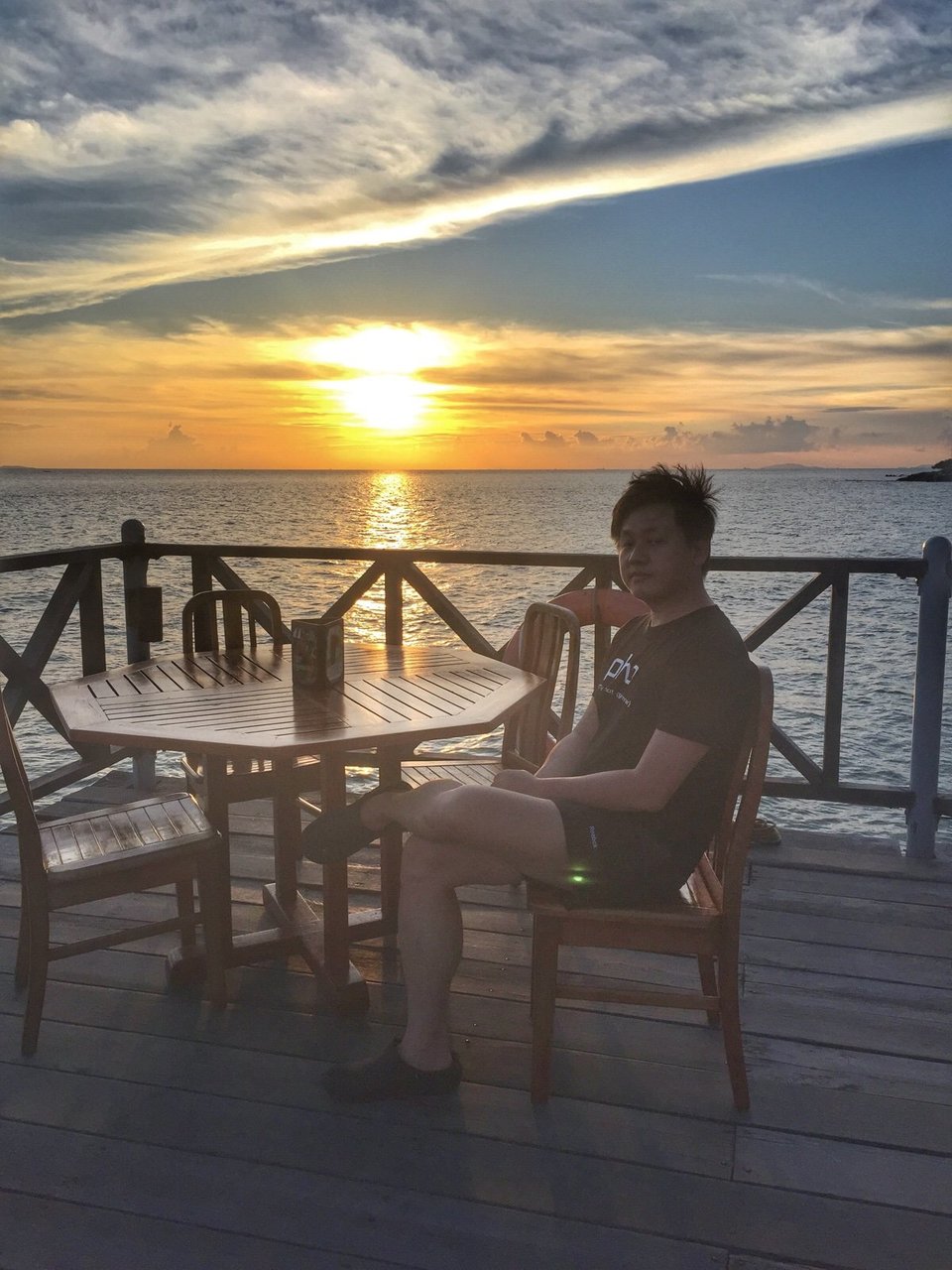 Check out the sunset photos…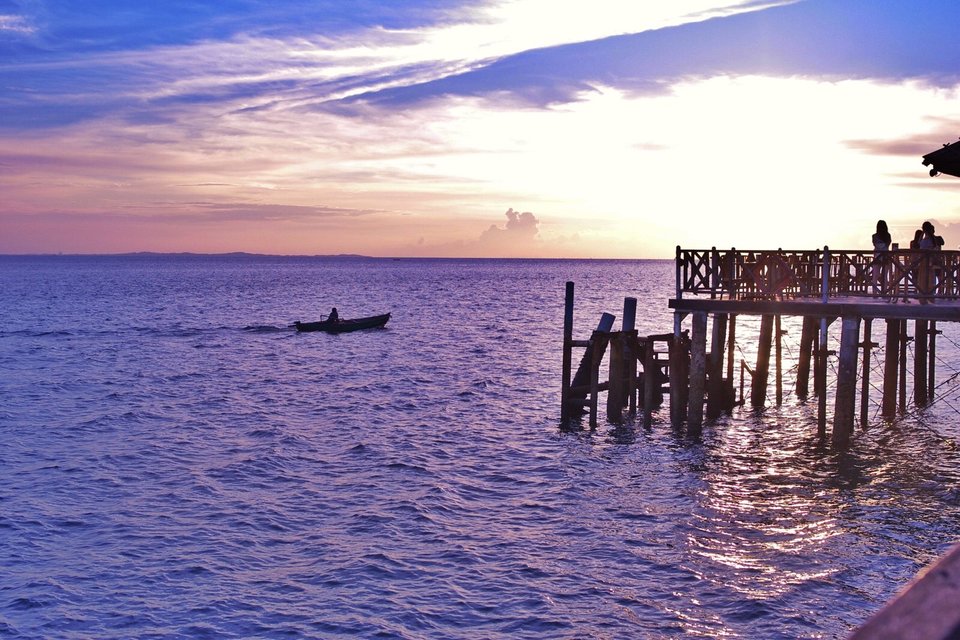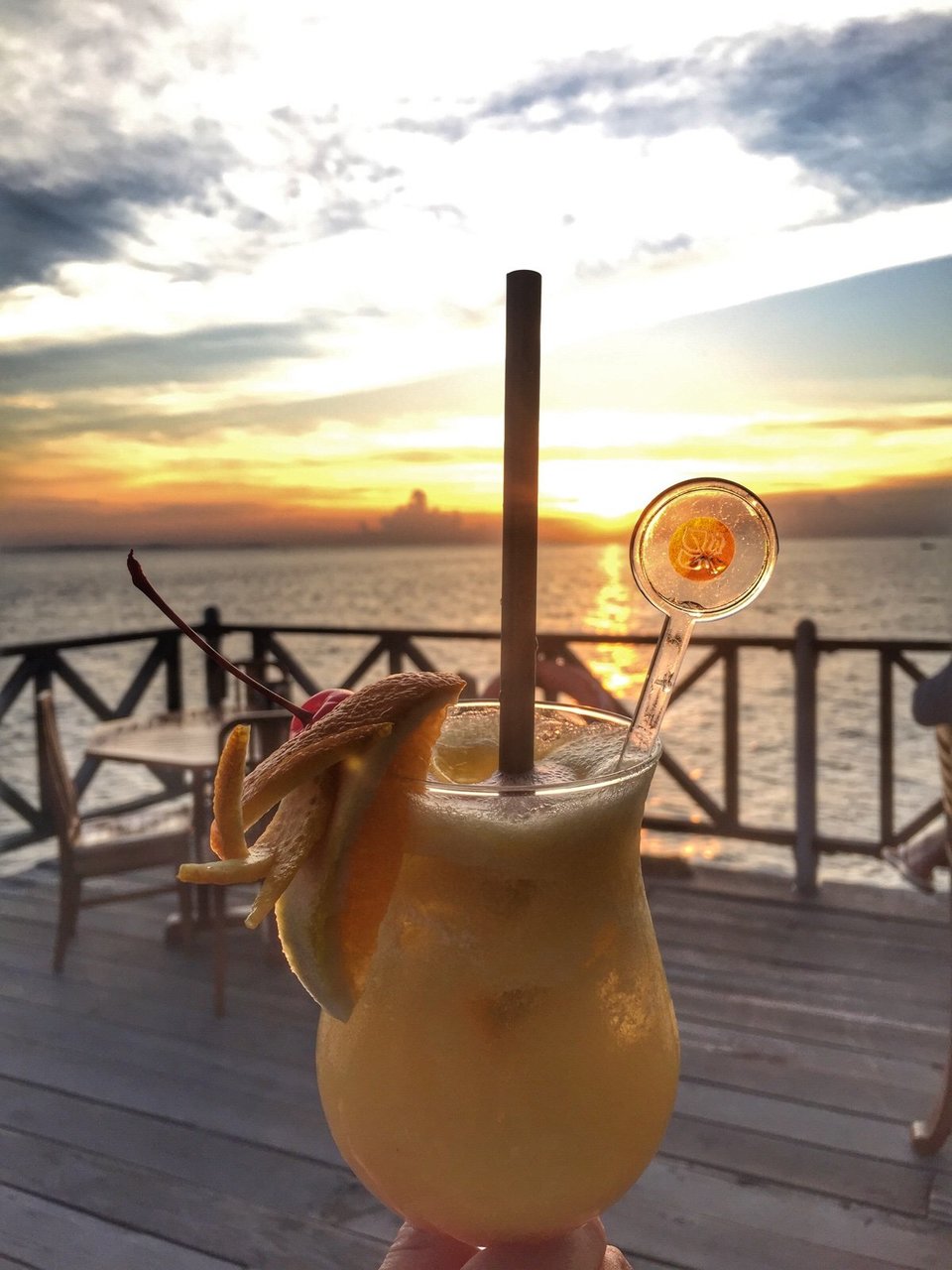 Dinner @ Dino Bistro
We had our dinner at Dino Bistro before heading for our free bowling session at Resort Centre. Their pepper steak is extremely nice, we love it. Unfortunately, we didn't manage to take the photos for the food as it was pretty dark.
Complimentary Photoshoot
We also have a complimentary photoshoot service by their photographer. You will get a photo with a frame. We collected it just before we left. Do note that you will need to book the photography session in advance.
As part of the birthday promotion package, we left the hotel with a private coach transfer. What amazed us is that the staff even collected our ferry tickets for us in advance.
Conclusion
Overall, we are very satisfied with our stay in Nirwana Gardens. All the staffs are so kind, friendly and helpful. Customer service is great as well. If there is a chance in future, we will definitely revisit to try out the other beach resort and villas in Nirwana Gardens.
Cleanliness -

8/10

Location -

8/10

Facilities -

9/10

Room comfort and quality -

8/10

Value for money -

8/10

Breakfast -

6/10

Service -

9/10
Summary
I enjoyed my short 2D 1N stay in Nirwana Garden. I am there for my birthday and Nirwana Garden even have birthday discount vouchers for me. The staff are also super friendly and rendered us a lot of assistance. Great place, great facilities, at super affordable prices.