As parents, we are always on the lookout for exciting and educational experiences to share with our little ones. Recently, I had the pleasure of taking Yuyi and whole family to the newly opened Bird Paradise in Singapore, and it turned out to be an unforgettable adventure for our family. In this post, I am glad to share with you our Bird Paradise Singapore Review, based on our own visiting experience.
About Bird Paradise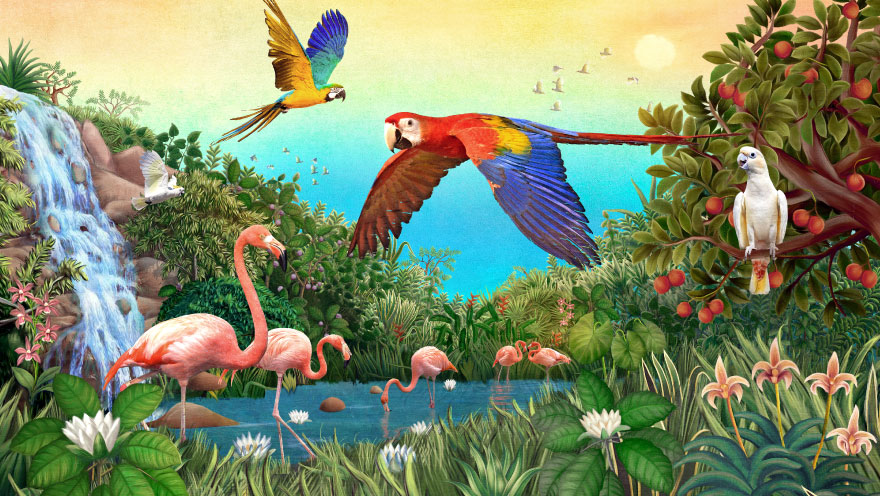 Nestled within the expansive Mandai Wildlife Reserve, Bird Paradise sprawls across 17 hectares, serving as a haven for avian wonders. Boasting an impressive collection of 3,500 birds from 400 distinct species, the park stands as a sanctuary for avian diversity and conservation. Notably, 24 percent of these species are currently facing threats, highlighting the park's role in protecting and preserving endangered avifauna.
---
Immerse in a World of Feathered Wonders
Upon entering Bird Paradise, we were immediately greeted by the enchanting sounds and vibrant colors of the aviary. The park boasts an extensive collection of over 3,500 birds from more than 400 species, showcasing the rich diversity of our winged friends.
From majestic parrots and graceful flamingos to exotic toucans and cheeky parakeets, every step we took offered a delightful surprise. Bird Paradise provides an exceptional opportunity to observe birds in their natural habitats.
The park features walk-through aviaries that allow visitors to come face-to-face with these magnificent creatures. We strolled along the elevated platforms, feeling as if we were wandering through a tropical rainforest, as birds flew freely around us. It was an awe-inspiring experience to witness their beauty and observe their behaviors from such close proximity.
Our favorite place in bird paradise is no other than the Penguin Cove. The whole place is air-conditioned and it's just so relaxing to see the penguins chilling out at the artificial beach. There is also a Penguin Cove Café beside if you would like to grab some snacks/drinks while observing the penguins.
What to see in Bird Paradise?
Below is what you can expect to see in Bird Paradise.
Winged Sanctuary – An area dedicated to housing rare and predatory birds of significant conservation importance. With more than 100 bird species on display, ranging from the Brahminy Starling and Santa Cruz Ground Dove to the Maleo and Philippine Falconet.
Penguin Cove – Immerse yourself in a cold salt-water habitat tailored for penguins. Experience an exceptional underwater dining encounter with these charming creatures.
Heart of Africa – Step into the expansive walk-through aviary, replicating the lush forested valleys of Africa. Encounter a vibrant array of colorful birds residing amidst towering trees.
Wings of Asia – Explore a specially crafted habitat designed for the unique creatures of Southeast Asia. Encounter pheasants amidst the undergrowth and spot hornbills perched high up in the trees.
Crimson Wetlands – Witness a stunning spectacle as Scarlet Ibises and Roseate Spoonbills gracefully glide over marshy wetlands. The captivating display unfolds against the backdrop of a South American floating village.
Amazonian Jewels – Embark on a captivating journey into the heart of the Amazon jungle. Encounter distinctive bird species and marvel at the iconic Amazonian rainforest ficus trees.
Songs of the Forest – Traverse a walk-through aviary tailor-made for the melodious songbirds of Asia. Listen to the enchanting calls of the Bali Myna, Straw-headed Bulbul, and Asian Fairy Bluebirds.
Mysterious Papua – Catch a glimpse of the captivating courtship dances of New Guinea's Birds of Paradise. This area offers a fascinating insight into their flamboyant behavior.
Australian Outback – Explore a simulated dry forest environment that provides a home for various species of Lorikeets, including endangered ones, as well as lively flocks of pigeons.
Lory Loft – Experience an enhanced version of the original Lory Loft at Jurong Bird Park. Visitors can ascend suspension bridges inspired by ethnic treehouses in Papua, granting a unique vantage point to observe the stunning lories and parrots.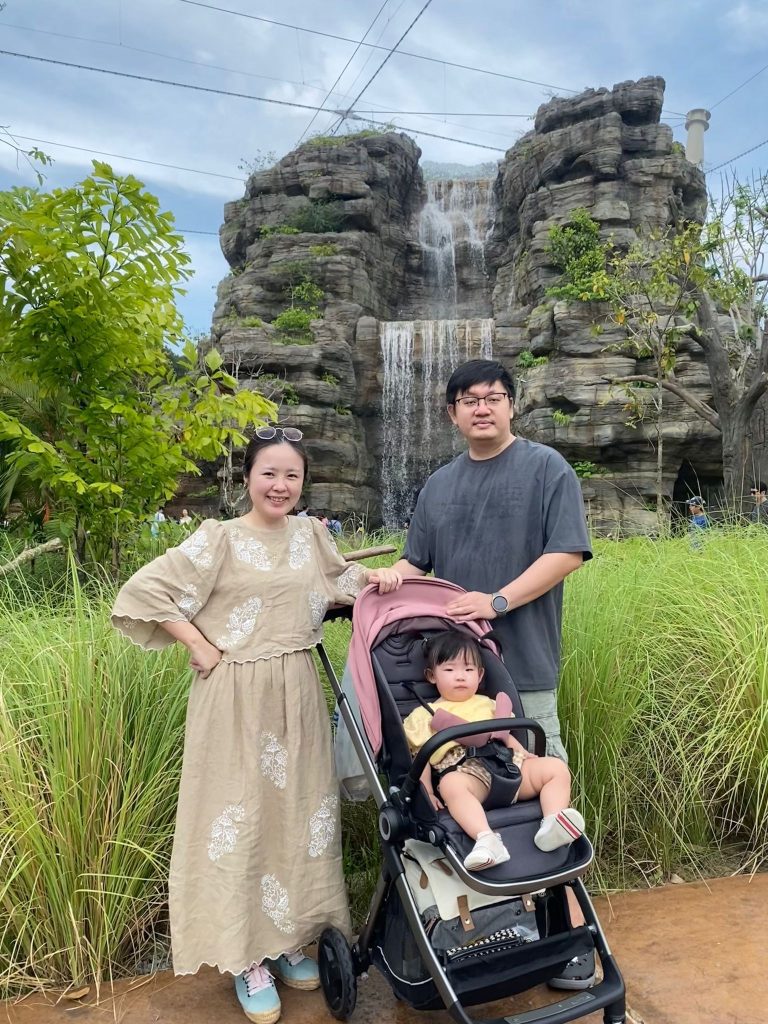 Lunch @ Old Chang Kee Coffee House
Craving for some Singapore culinary heritage food, we settled our simple lunch at Old Chang Kee Coffee House with nasi lemak, mee siam, and not to forget their signature curry o puffs. We are so lucky to have gotten a table before the lunch crowd. The coffee house operates on a self service concept, so you will have to queue to order and collect your food yourselves.
Kids & Family-Friendly Facilities
Bird Paradise has thoughtfully designed its facilities to cater to the needs of families with young children. The park offers stroller-friendly pathways, nursing rooms, and diaper-changing facilities, ensuring that parents can enjoy a hassle-free visit. There are also numerous picnic spots and cozy resting areas where we could take a break, allowing my daughter to freely explore and enjoy the serene ambiance of the park.
---
Ticket Price (for local residents as of 2023)
Adult – $43.20 (UP: $48)
Child – $29.70 (UP: $33)
Senior – $20
Tip: You can join WildPass free membership to enjoy extra 10% OFF ticket price.
---
Bird Paradise Park Map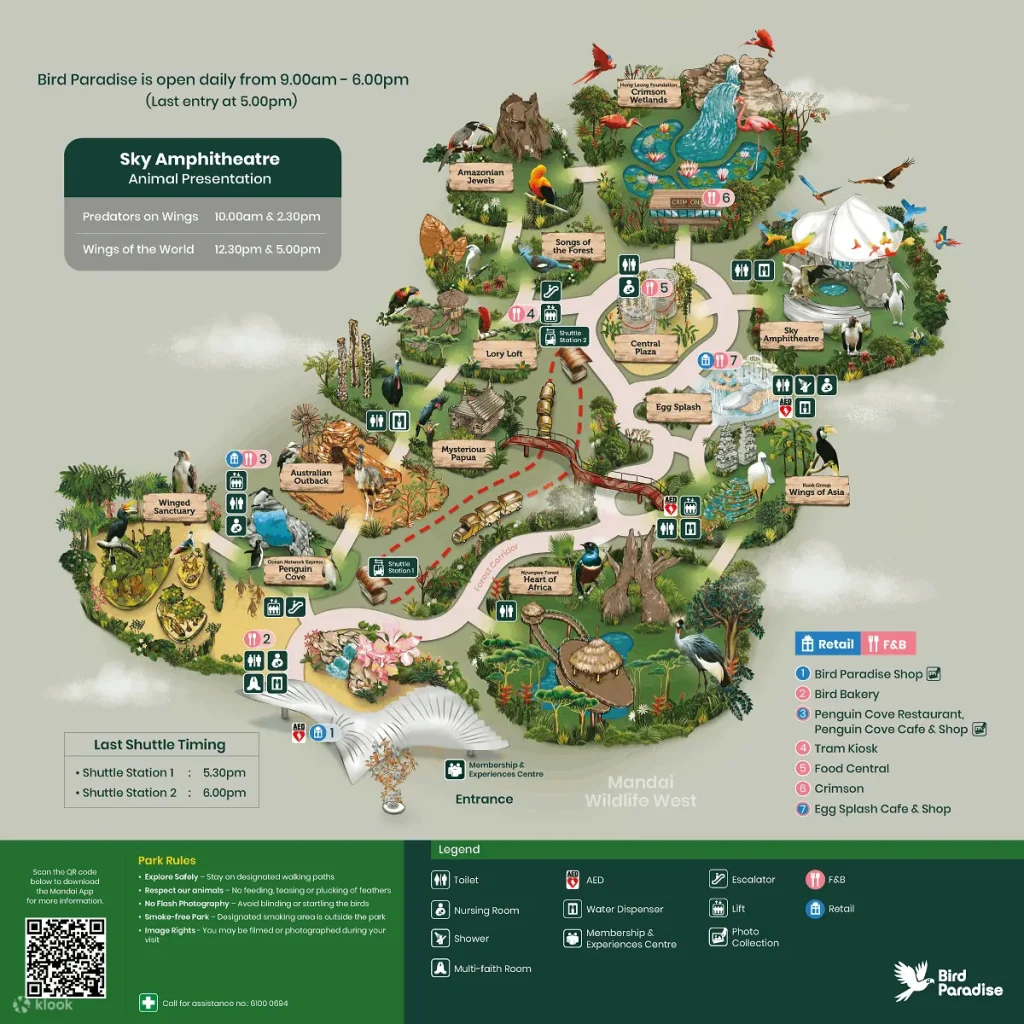 ---
Shuttle Bus Service
For those who don't like to walk, fret not. The Shuttle Stops serve as points where visitors have the opportunity to embark on the complimentary tram service, which operates between the Entrance Plaza and Central Plaza. Additionally, an alternative option is the Forest Corridor, a pedestrian pathway connecting the Entrance and Central Plazas.
Below is the shuttle buss route:
Winged Sanctuary (open-air exhibit)
Penguin Cove (enclosed exhibit)
Australian Outback
Enigmatic Papua
Lory Loft
Melodies of the Forest
Amazonian Jewels
Crimson Wetlands
---
FAQs on visiting Bird Paradise Singapore
What is Bird Paradise?
Bird Paradise is a renowned avian-themed attraction where visitors can immerse themselves in the captivating world of birds from around the globe. It features a diverse range of bird species in their naturalistic habitats.
Where is Bird Paradise located?
Bird Paradise is located at 20 Mandai Lake Road Singapore 729825, making it easily accessible for both local and international visitors.
What are the main attractions at Bird Paradise?
The park boasts a variety of attractions, including the Winged Sanctuary, Penguin Cove, Heart of Africa, Amazonian Jewels, and more, each showcasing different bird species and habitats.
Are there guided tours available?
Yes, guided tours are available for visitors who want a deeper understanding of the birds and their habitats. Knowledgeable guides provide insightful information and answer questions.
Can I feed the birds?
In designated areas, visitors may have the opportunity to feed certain bird species under the guidance of park staff. It's a unique and interactive experience. If you are keen, you need to book tickets for the feeding sessions.
Is Bird Paradise suitable for children?
Absolutely, Bird Paradise is a family-friendly destination. Children can enjoy the colorful and diverse bird displays, interactive exhibits, and educational activities.
Are there any educational programs?
Yes, Bird Paradise offers educational programs and presentations where visitors can learn about bird behavior, conservation efforts, and the importance of preserving avian habitats.
Are photography and videography allowed?
Yes, visitors are generally allowed to take photographs and videos. However, there might be specific guidelines in certain areas to ensure the well-being of the birds.
Are there dining options available within the park?
Yes, there are dining facilities offering a variety of food and beverages, allowing you to refuel and relax during your visit.
How can I get to Bird Paradise using public transportation?
Bird Paradise is conveniently accessible by public transportation. You can take MRT/Public Bus/Shuttle Bus to reach the park. Detailed directions are available on the official website or by contacting the park's information center.
---
Wrapping Up
Our visit to Bird Paradise in Singapore was an extraordinary experience that left an indelible mark on both Yuyi and us. Exploring the wonders of nature and witnessing the beauty of various bird species up close was an enriching experience. From the interactive encounters to the educational programs, this avian sanctuary offers a truly remarkable outing for families.
If you're planning a trip to Singapore with your little one, don't miss the opportunity to visit Bird Paradise and create lasting memories in the company of these magnificent feathered creatures.