Imagine waking up to the soothing sound of waves crashing against the shore, the gentle rustling of leaves in the breeze, and the distant chirping of birds. If you're yearning for an outdoor adventure that combines the best of nature and urban convenience, look no further than camping at East Coast Park in Singapore. Nestled along the eastern coastline of this vibrant city-state, East Coast Park offers an unforgettable camping experience that combines the serenity of nature with the excitement of city life. In this post, I will share our experiences camping at East Coast Park, camping tips, must-see spots, and the magic of spending a night under the stars.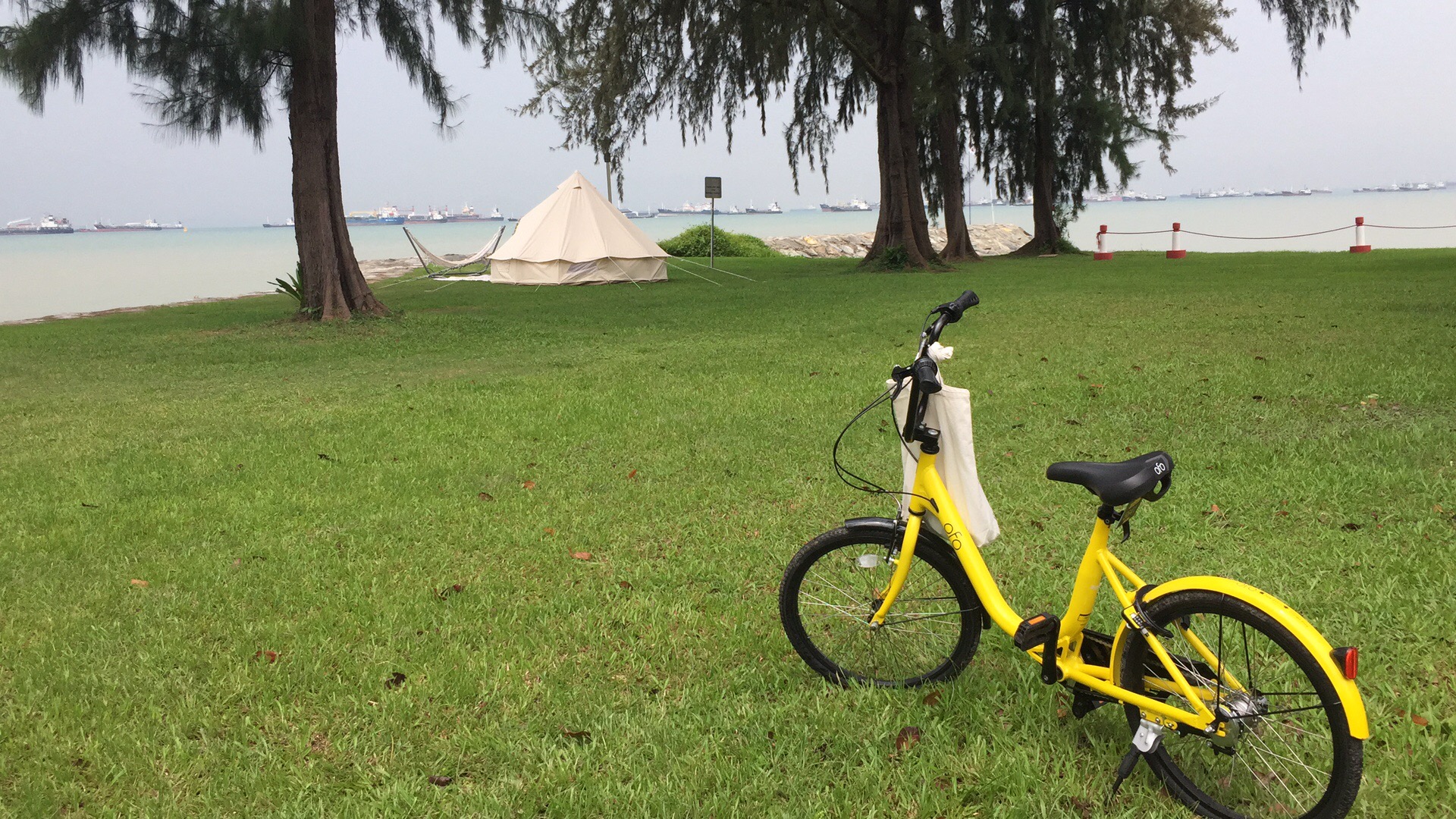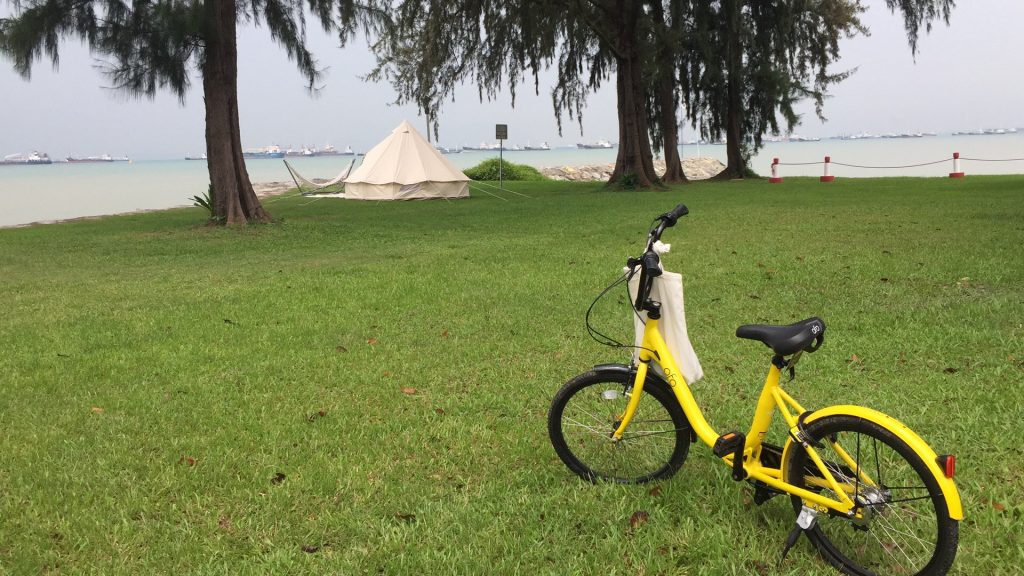 ---
Camping at East Coast Park: Where to Camp?
It is important note that camping is only permitted at designated areas in East Coast Park.
East Coast Park – Area D and Area G
In East Coast Park (ECP), area D is closer to the eateries and bicycle rental shops while area G is the farthest with fewer facilities but it is more incredibly quiet and peaceful. As we prefer a more peaceful camping experience, we love to set up our tent in area G always.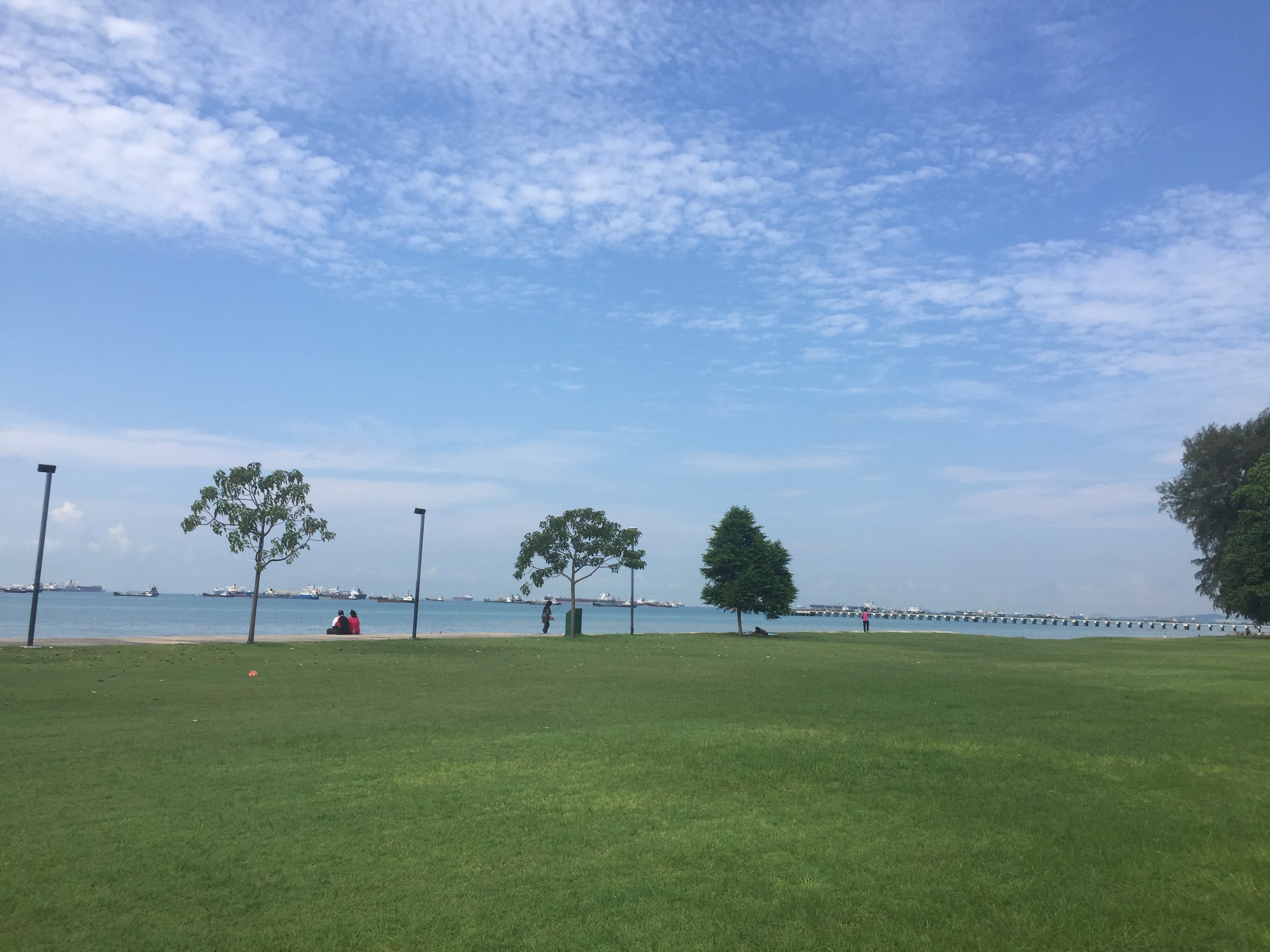 You can read more info on East Coast Park here
---
How to Obtain Your Camping Permit
Camping is only allowed in Areas D and G at East Coast Park. Campers need to apply for a camping permit via the online portal. Take note of the names & NRICs of the campers and then go to an AXS machine to print the permit within 24 hours. The official permit must be printed via AXS machine and it's free. You may also want book a barbecue pit when you camp in East Coast Park.
---
What to Prepare for Camping at East Coast Park?
Camping
Tent (sleeping bag, bed sheet, camping mat etc.).
Portable light (torchlight).
Insect repellent (Note that this is really important as there will be many ants trying to attack your food and you anytime!).
Tissues/wet wipes.
Clothes to change.
Plastic bags.
Picnic
Snacks, fruits, drinking water etc.
Rubbish bag (particularly in places like area G where the rubbish bin is not nearby, it's better to prepare one to hold rubbish temporarily instead going far away every time.)
---
Setting up Your Camp
Camping at East Coast Park is an accessible and delightful way to escape the hustle and bustle of city life without venturing too far from home. The park is well-equipped with designated camping areas, making it suitable for both beginners and seasoned campers. Setting up your campsite is a breeze, thanks to the well-maintained grounds and helpful park staff.
Choose your spot wisely, considering factors like proximity to the beach, restroom facilities, and available amenities. If you're camping with a group, ensure you have enough space for everyone. Whether you opt for a traditional tent or a cozy hammock, make sure you have all the necessary gear, such as sleeping bags, portable stoves, and camping chairs.
---
What to Do When Camping
One of the biggest draws of camping at East Coast Park is the stunning natural beauty that surrounds you. The park stretches over 15 kilometers of coastline, offering a wide range of outdoor activities and picturesque views. The golden sandy beaches are perfect for leisurely strolls or building sandcastles with your kids.
As the sun sets, the park comes alive with the vibrant colors of the evening sky. Watching the sun dip below the horizon is a magical experience, and you can capture some stunning photographs to remember the moment. The palm trees sway gently in the breeze, adding to the tropical paradise vibe of the park.
I feel that East Coast Park is like a very economical resort which offers a lot of recreation activities. It has dedicated paths for cycling and jogging respectively. There are many bicycle shops that provide rentals for a variety of bikes and devices, both electronic and non-electronic. Riding a bicycle slowly along the coastal line, I will never worry about the bad traffic or hot weather. The big bushy trees on the both sides protect me from sunburn while giving away fresh air with slight sea smell.
You can see kids skating and roller blading, families having gathering and BBQ by the beach, and sometimes even people playing beautiful guitar songs along with the soft sea wind. For water sports lovers, in addition to swimming, there are also windsurfing or kayaking etc. Also, food court, restaurant, and bars are all within walkable distance. You can enjoy a spectrum of yummy local food here. The famous Jumbo seafood restaurant is also located in East Coast Park!
Among all things I did, I enjoy camping by the beach most. The wave constantly hit the rocks like a paced percussion music with the seas wind brings the salty smell all the way to us and beat away the unbearable heat. We sit inside the tent looking through the curtain to see the vast sea, blue sky, dancing birds and busy ants. The world is big and small as you wish, and bustling and peaceful as you like. Although it's drizzling sometimes, our mood is not affected at all but instead, we were cheered up by the beautiful rhythm. People come and go. Flights roar across the sky. The sun rises and sets. When night comes, the street lamps faintly light up and the ships on the other side of the sea are glow with orange lights. Depending on the weather, the sky might be full of stars which are all sparkling and blinking at you friendly.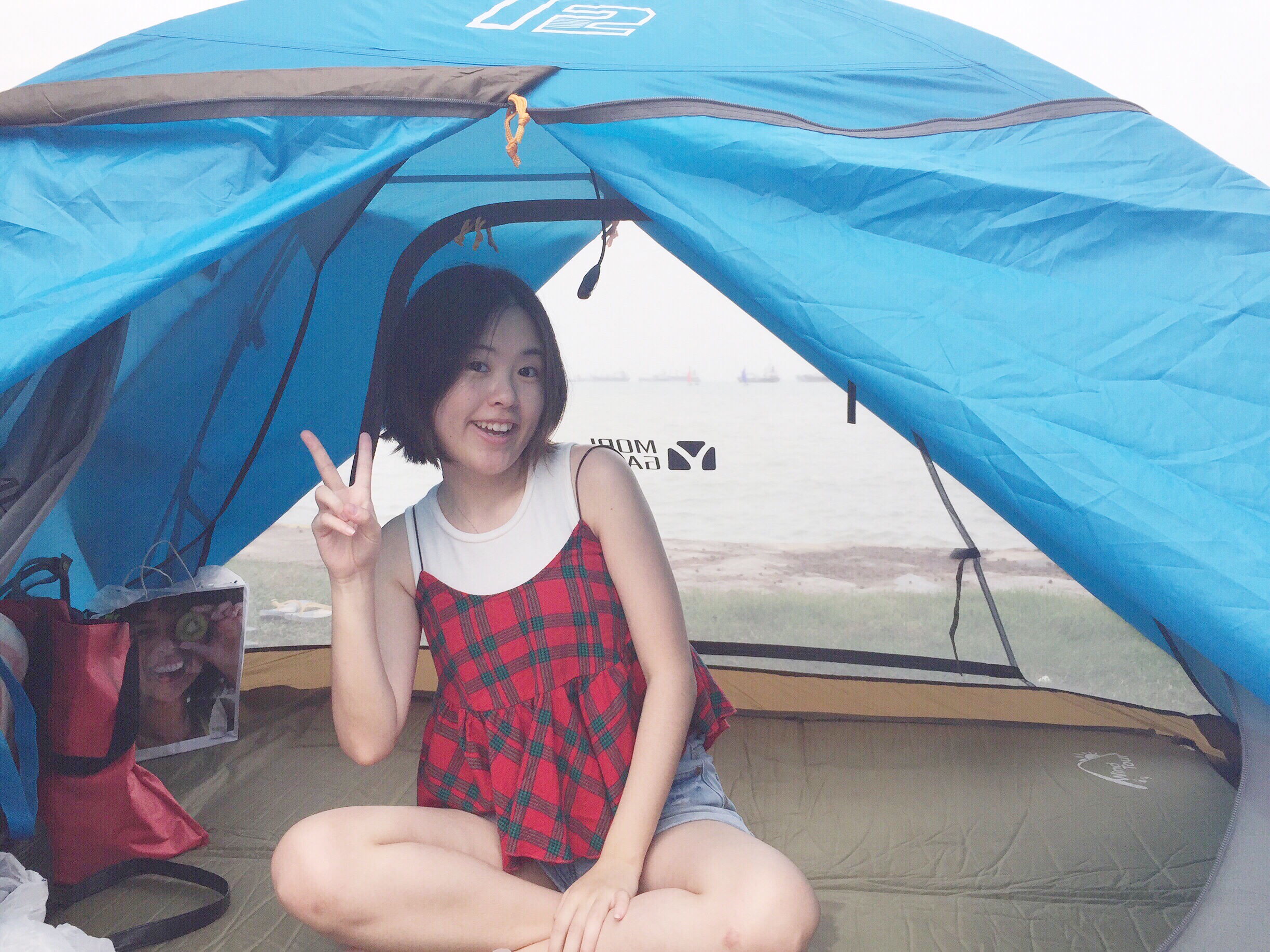 ---
Camping Tips at East Coast Park
While camping at East Coast Park is generally safe and enjoyable, it's essential to take some precautions. Here are a few tips to keep in mind:
Check the weather forecast before your trip and be prepared for rain or sudden weather changes.
Stay hydrated and bring enough drinking water.
Keep your camping area clean and dispose of trash properly to help maintain the park's natural beauty.
Be mindful of wildlife and avoid feeding animals.
Follow park rules and regulations, including any fire safety guidelines.
Ants in grassland are always going 'crazy'. They will attack you and your food and even your rubbish bin any time. Do remember to keep the area clean.
Singapore is a generally safe place, but do keep an eye on your valuables especially during your overnight stay.
Don't camp during a thunderstorm.
---
FAQs on Camping at East Cost Park
Is camping allowed at East Coast Park?
Yes, camping is allowed at East Coast Park. There are designated camping areas with facilities and amenities to accommodate campers.
Do I need to make a reservation for camping at East Coast Park?
No. This is a public park. However, if you are camping overnight, you do need to apply for a camping permit.
What are the camping fees at East Coast Park?
No, there is no camping fees.
Are there restrooms and shower facilities available for campers?
Yes, East Coast Park provides restroom and shower facilities. These amenities are typically well-maintained and easily accessible.
Can I have a campfire at East Coast Park?
Campfires are not allowed at East Coast Park for safety and environmental reasons. However, you can use the designated barbecue pits for grilling food. You need to book the barbecue pits in advance.
Is it safe to swim in the sea at East Coast Park?
Swimming at East Coast Park is generally safe, but it's essential to be cautious and follow any posted guidelines. Pay attention to the lifeguards on duty and be aware of any strong currents or warnings.
Are there any nearby grocery stores or convenience shops ?
Yes, there are convenience stores (7-11 stores) near East Coast Park where you can purchase food, and beverages.
What are the popular activities to do besides camping at East Coast Park?
East Coast Park offers a wide range of activities, including cycling, rollerblading, water sports, fishing, picnicking, and enjoying the beach. There are also numerous dining options, playgrounds, and scenic spots to explore within the park.
---
Conclusion
Camping at East Coast Park offers a unique blend of natural beauty and urban convenience. It's a wonderful way to escape the city without straying too far from home. Whether you're seeking a family-friendly adventure, a romantic getaway, or a fun outing with friends, East Coast Park has something for everyone. So pack your camping gear, embrace the call of the great outdoors, and create lasting memories in this tranquil seaside haven. Camping at East Coast Park is more than just a vacation; it's an unforgettable experience that will stay with you long after you've packed up your tent and returned to the city lights.
If you would like to elevate your camping experience, read out our glamping experience in east coast park!