Instead of a staycation in a 5-star hotel which may cost you hundreds of dollars a night, have you ever want a new getaway experience by the beach in a 5000 square inches tent where you will be woken up by the first sunbeam shining through the curtain? We just had our first camping experience in East Coast Park Singapore this May Day holiday and I can't wait to share my experience with you!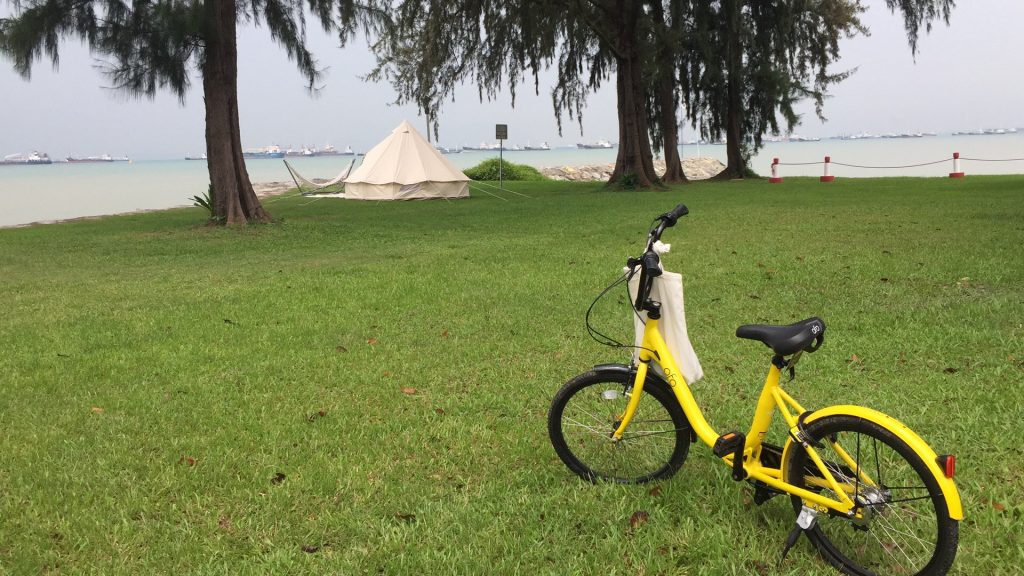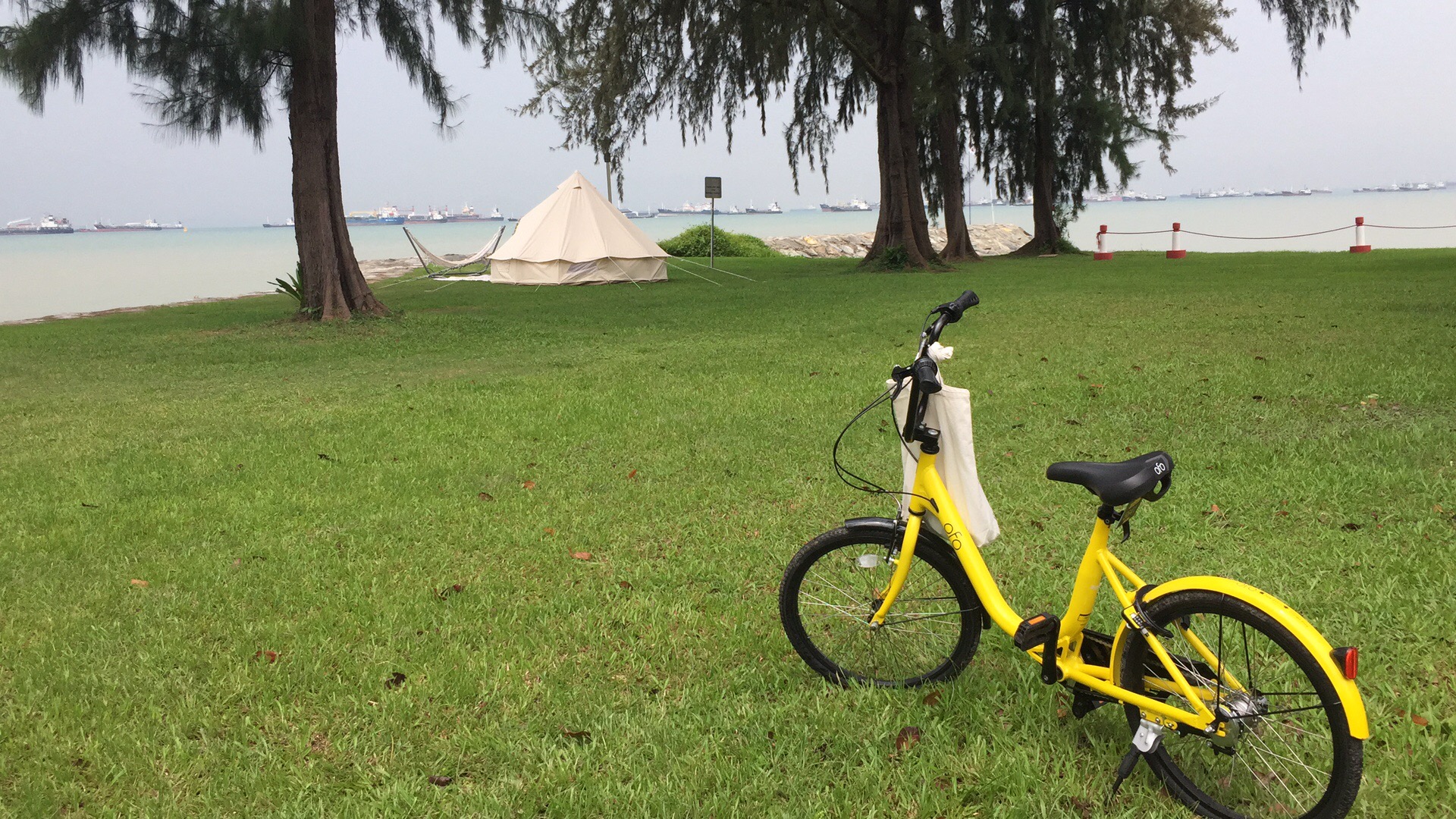 Where to Camp in Singapore
It is important to know that in Singapore, camping is only permitted at designated areas in the following parks:
East Coast Park – Area D and Area G
Pasir Ris Park – Area 1 and Area 3
West Coast Park – Designated area within Area 3
Apart from the three parks mentioned above, camping is also allowed at Jelutong, Mamam and Ubin Living Lab Campsites at Pulau Ubin where camping approvals are required only for groups with more than 40 pax. Please follow the rules and regulations and do not break them.
In East Coast Park (ECP), area D is closer to the eateries and bicycle rental shops while area G is the farthest with fewer facilities but it is more incredibly quiet and peaceful. As we prefer a more peaceful camping experience, we set up our tent in area G.
You can read more info on East Coast Park here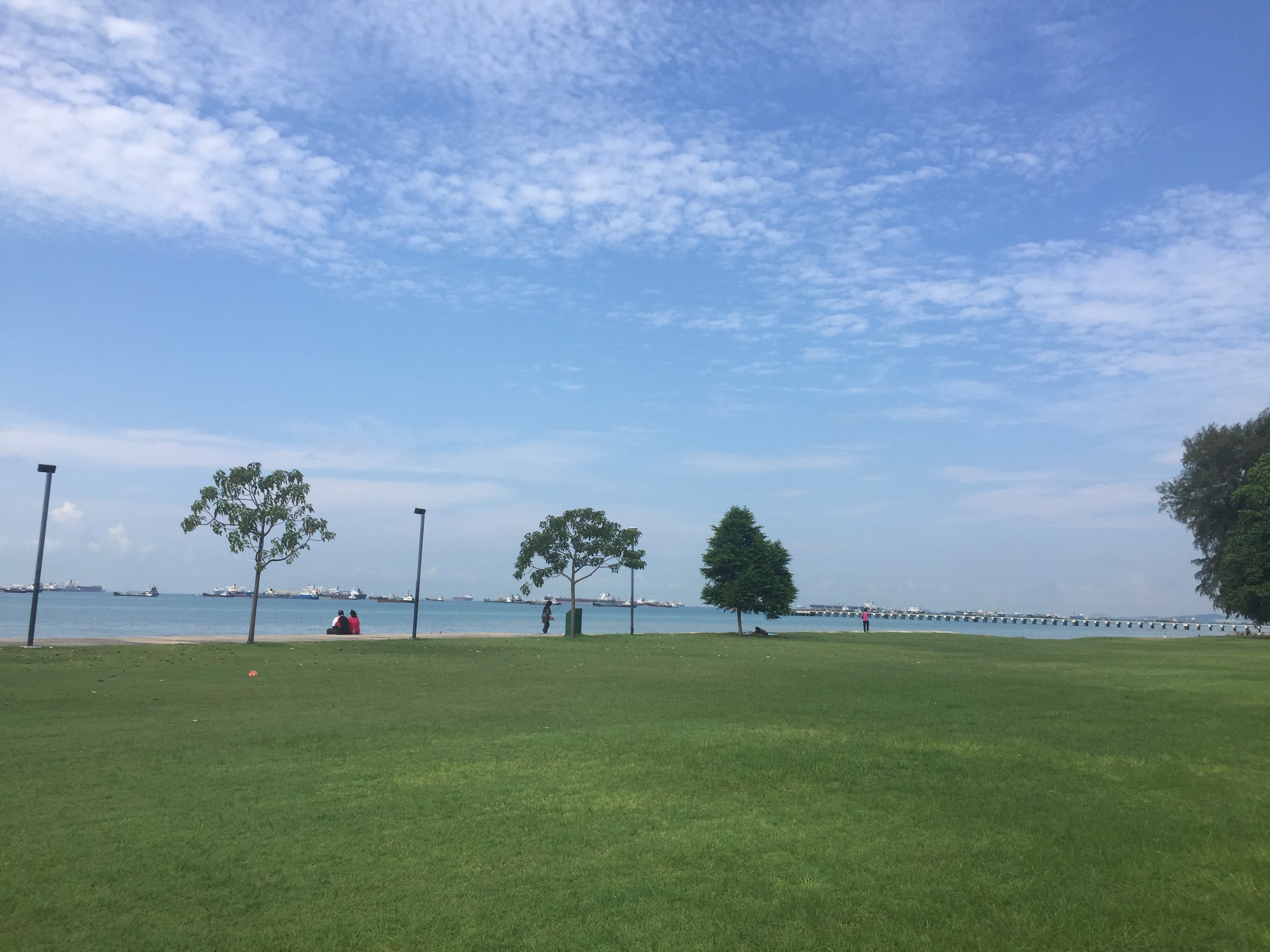 How to Obtain Your Camping Permit
Camping is only allowed in Areas D and G at East Coast Park. Campers need to apply for a camping permit via the online portal. Take note of the names & NRICs of the campers and then go to an AXS machine to print the permit within 24 hours. The official permit must be printed via AXS machine and it's free. You may also want book a barbecue pit when you camp in East Coast Park.
What to Prepare
For Camping:
Tent (sleeping bag, bed sheet, camping mat etc.).
Portable light (torchlight).
Insect repellent (Note that this is really important as there will be many ants trying to attack your food and you anytime!).
Tissues/wet wipes.
Clothes to change.
Plastic bags.
For Picnic:
Snacks, fruits, drinking water etc.
Rubbish bag (particularly in places like area G where the rubbish bin is not nearby, it's better to prepare one to hold rubbish temporarily instead going far away every time.)
What to Do
I feel that East Coast Park is like a very economical resort which offers a lot of recreation activities. It has dedicated paths for cycling and jogging respectively. There are many bicycle shops that provide rentals for a variety of bikes and devices, both electronic and non-electronic. Besides, there are bicycle sharing bikes such as oBike and Ofo parked almost everywhere. Currently, Ofo is totally free while oBike is free over weekends! Riding a bicycle slowly along the coastal line, I will never worry about the bad traffic or hot weather. The big bushy trees on the both sides protect me from sunburn while giving away fresh air with slight sea smell.
You can see kids skating and roller blading, families having gathering and BBQ by the beach, and sometimes even people playing beautiful guitar songs along with the soft sea wind. For water sports lovers, in addition to swimming, there are also windsurfing or kayaking etc. Also, food court, restaurant, and bars are all within walkable distance. You can enjoy a spectrum of yummy local food here. The famous Jumbo seafood restaurant is also located in East Coast Park!
Among all things I did, I enjoy camping by the beach most. The wave constantly hit the rocks like a paced percussion music with the seas wind brings the salty smell all the way to us and beat away the unbearable heat. We sit inside the tent looking through the curtain to see the vast sea, blue sky, dancing birds and busy ants. The world is big and small as you wish, and bustling and peaceful as you like. Although it's drizzling sometimes, our mood is not affected at all but instead, we were cheered up by the beautiful rhythm. People come and go. Flights roar across the sky. The sun rises and sets. When night comes, the street lamps faintly light up and the ships on the other side of the sea are glow with orange lights. Depending on the weather, the sky might be full of stars which are all sparkling and blinking at you friendly.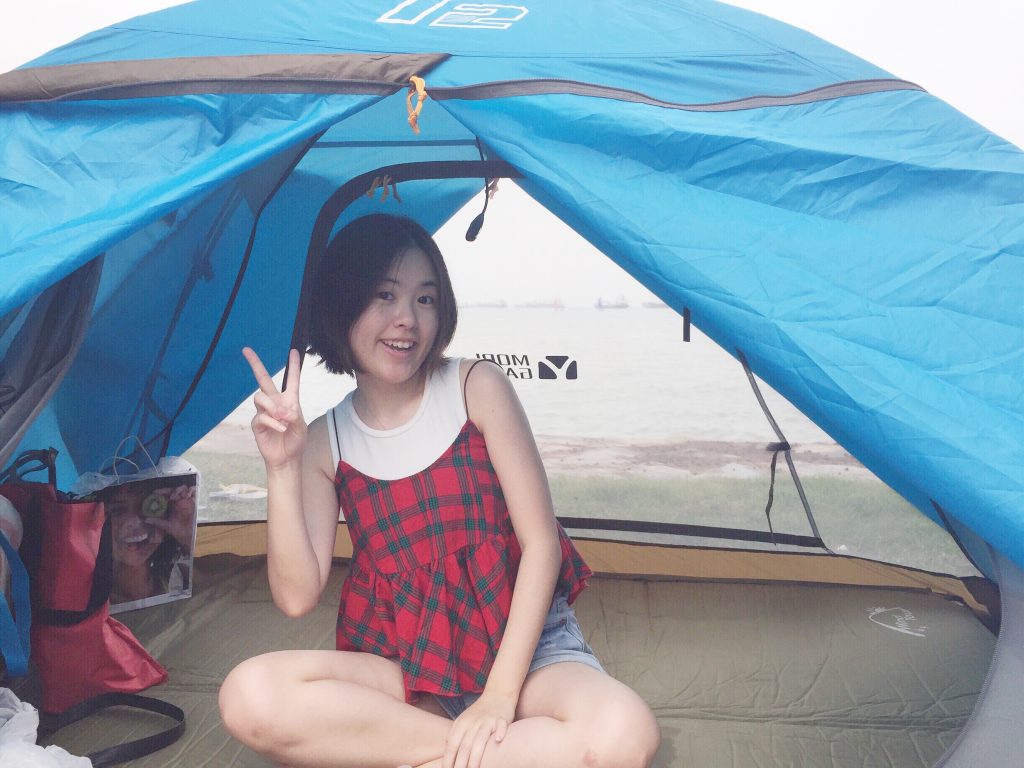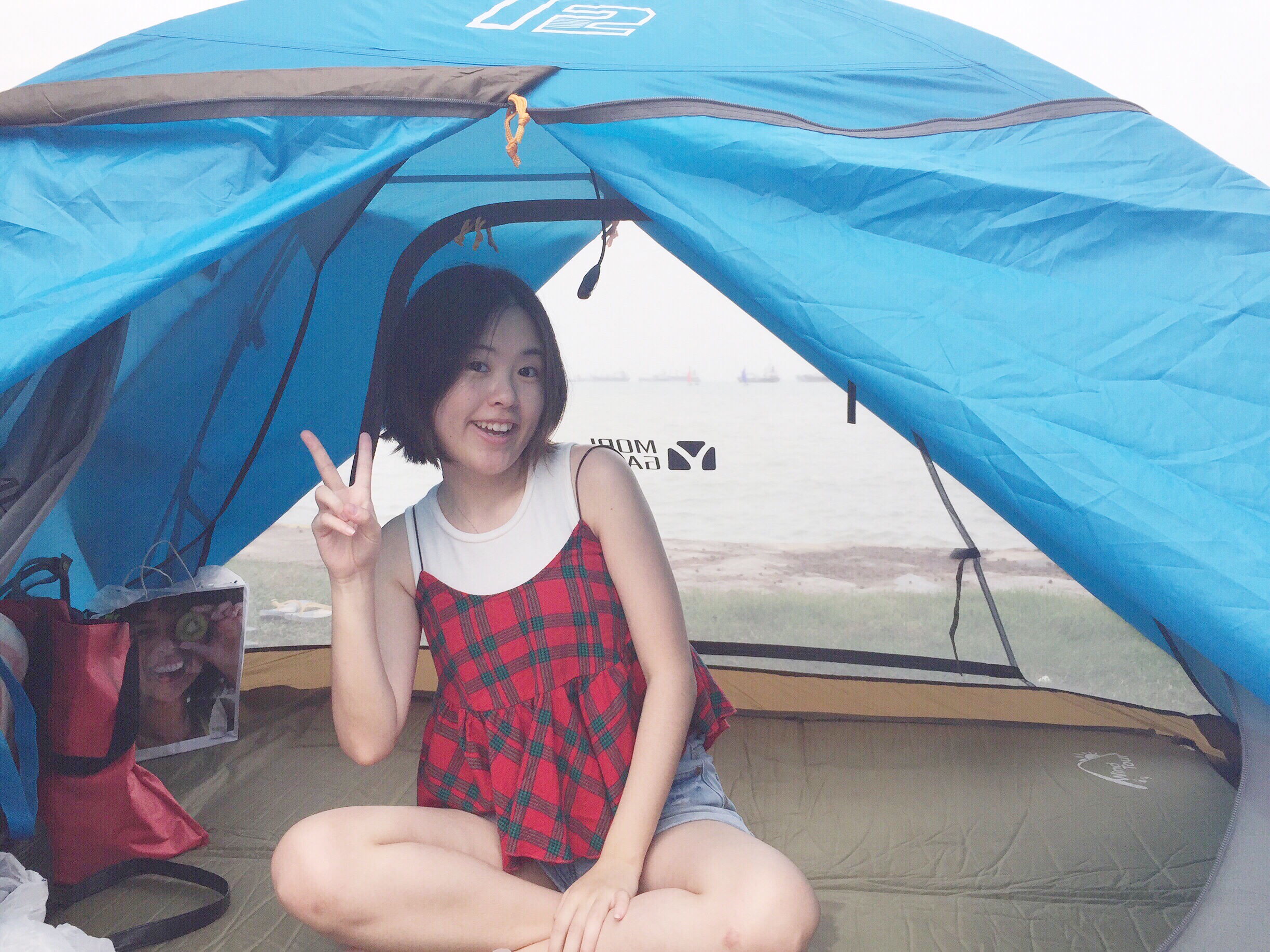 Other tips
Ants in grassland are always going 'crazy'. They will attack you and your food and even your rubbish bin any time. Do remember to keep the area clean.
Singapore is a generally safe place, but do keep an eye on your valuables especially during your overnight stay.
Don't camp during a thunderstorm.
Just had a camping experience or intending to have one? Share your experiences or any questions here. 🙂
If you would like to elevate your camping experience, read out our glamping experience in east coast park!