There is a famous old saying that states if you didn't visit Guangji Bridge (广济桥) when you were in Chaozhou, you can't say you actually been to Chaozhou. It is this saying that makes me want to make a trip down to Guangji Bridge to see it for myself.
到潮不到桥,枉向潮州走一遭
I've been planning for a Chaozhou trip for a while but it didn't really materializes until now. Chaozhou is a special place as my family history and roots dated back in this city. Like most other Singaporean's families, my grandmother is born in Chaozhou and she later traveled across the ocean and got married to my grandfather in Singapore. It is amazing know that our roots is from thousand miles away and I always feel excited to be able to find our family roots back.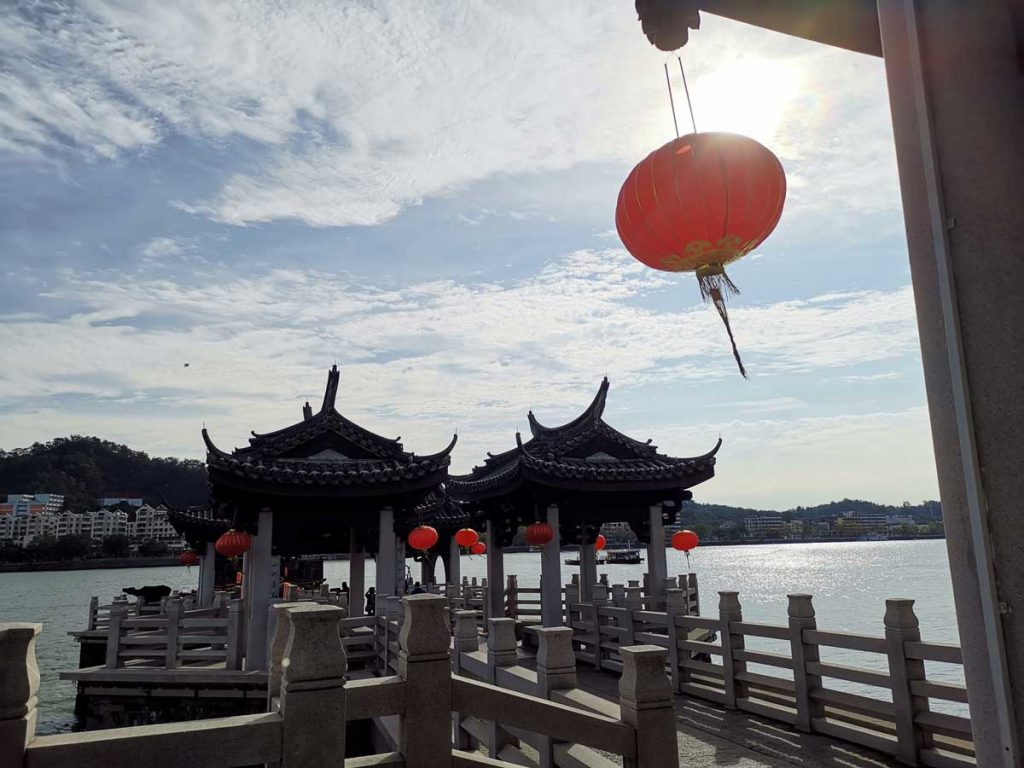 Guangji Bridge (originally known as Kangji) is actually a "floating" bridge which consists of wooden boats being connected together. This bridge is uniquely known in China because its features consist of a beam, pontoon, and arch bridge. If you are curious, yes, Guangji Bridge is dubbed as one of the four ancient bridges in China and is considered one of the greatest bridge construction works in China's history.
If you are making a trip to visit Chaozhou, I would say this is an attraction that is totally worth your trip. Guangji Bridge is open to the public on both weekdays and weekends, subject to the timing below.
10:00 AM – 5:30 PM, Monday to Friday
9:00 AM -5:30 PM on both Weekends and Chinese public holiday
Please also note that admission stops at 5:00 PM every day.
Lights showcase starts at 8:00 PM.
There is an entrance fee of 20 RMB (adult), free for children with height below 1.2m, and senior citizens aged 60 years old and above. For senior citizens, note that you will need to provide proof of identity at the gantry.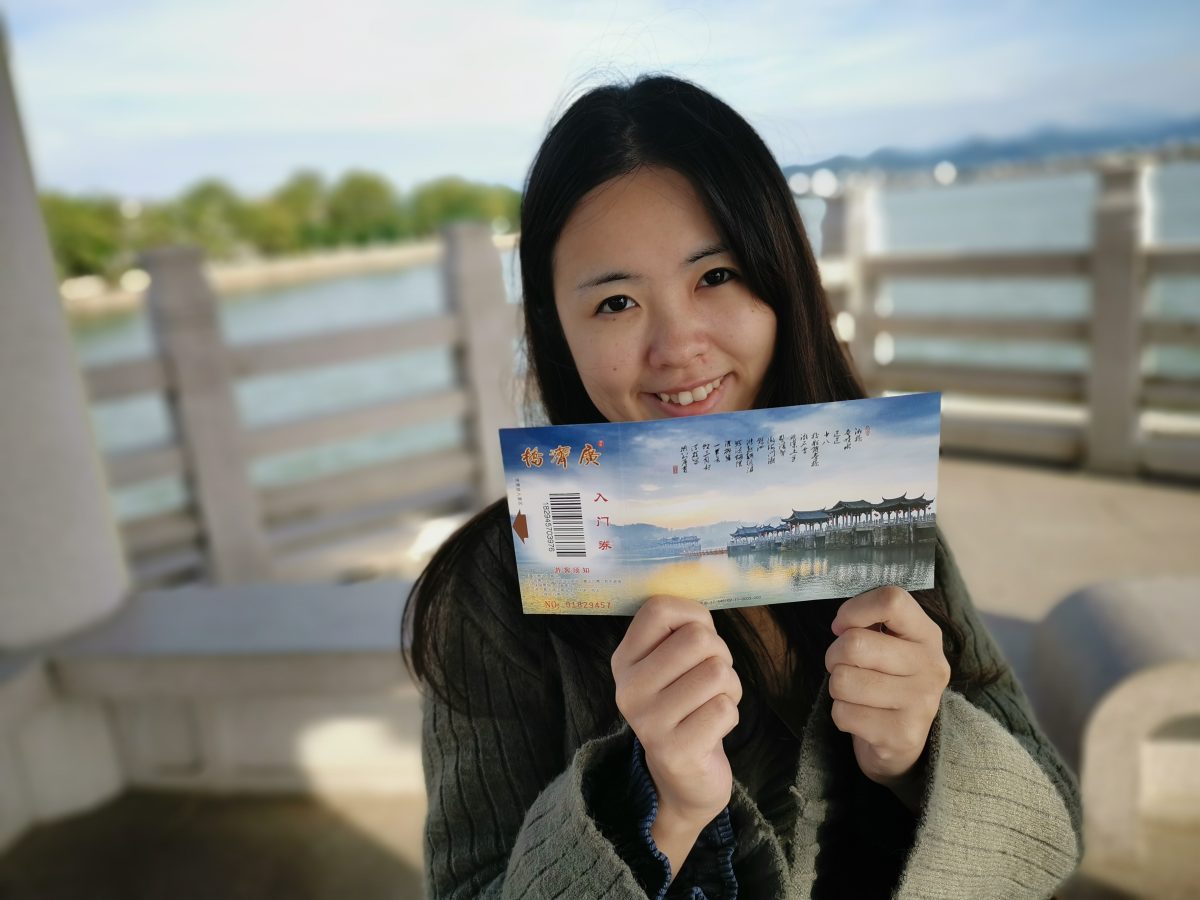 Personally, I think it is best to visit Guangji Bridge twice – both the night and day time in order to get the best of both worlds. The night view of Guangji Bridge is simply amazing with glowing lights lighting up the entire bridge. In addition, there is also a lights showcase display at 8:00 PM – 9:00 PM daily. See below, you may also realize that the mountains at the back is glowing too! The landscape scenery is simply spectacular.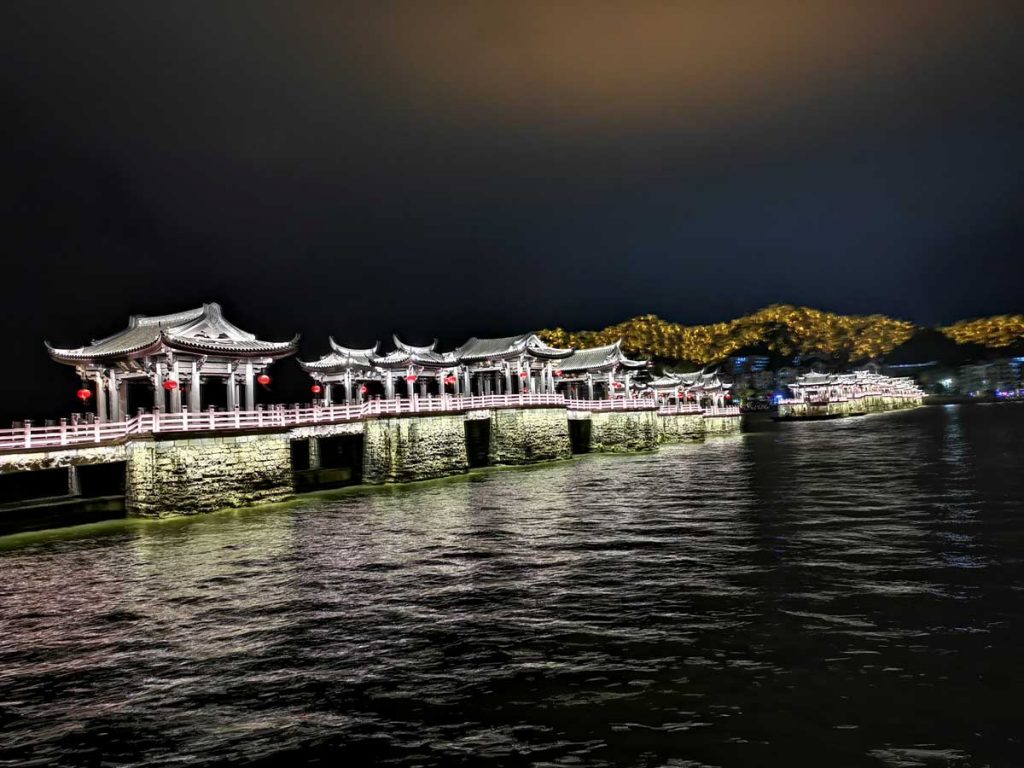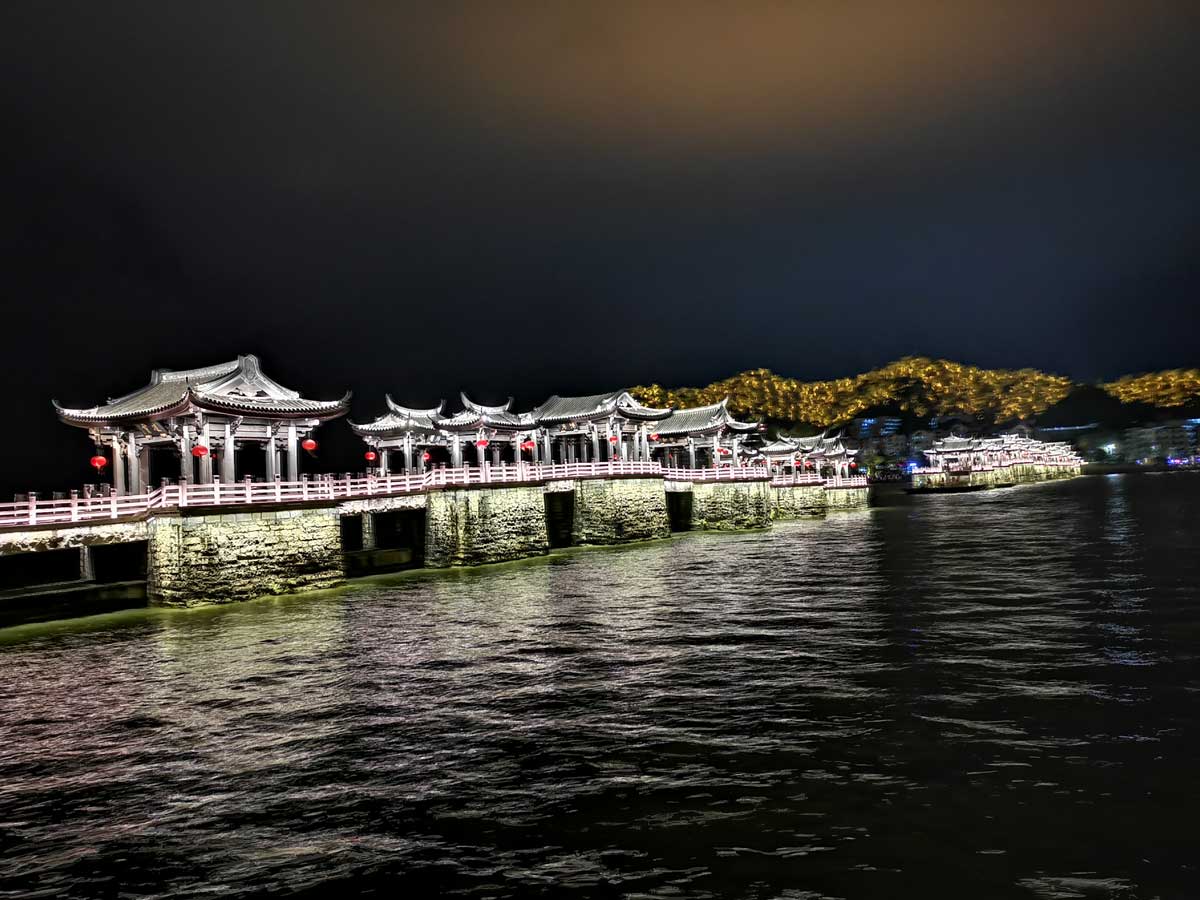 Before heading towards Guangji Bridge, you will be passing by the Guangji Lou. Guangji Lou is built on top of the walls surrounding the whole Chaozhou city. Don't forget to take photo with this magnificent building too.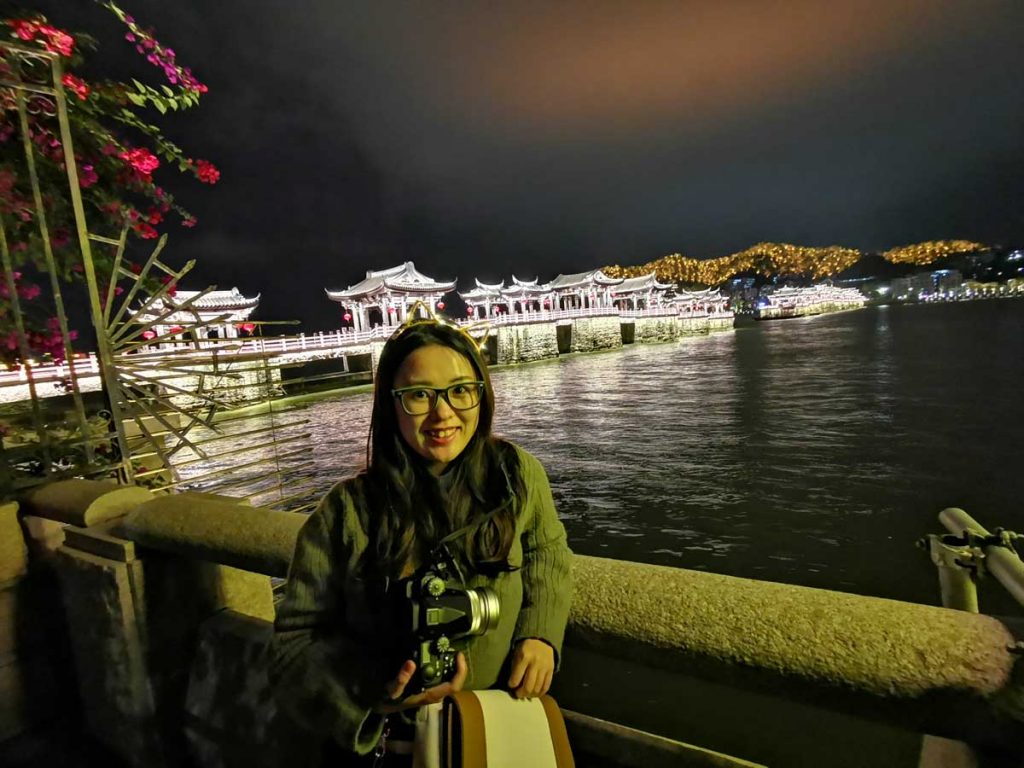 The scenery view during day time is just as amazing as well. I will recommend you to visit Guangji Bridge at 9:00 am sharp if possible so that you can have a chance to witness how the floating wooden boats form the middle part of the bridge (pontoon bridge). Everyday at 5:30 PM sharp, the pontoon bridge will then be dismantled to allow cargo ships to pass through. I am super impressed!
The wooden boats are very instagram worthy too. Don't be surprise that the passage may be blocked by tourists trying to get a good shot with the boats.
Tips for Visiting Guangji Bridge
Beware of tourists scams & traps – There will be some rickshaw/trishaw pullers loitering around the entrance of Guangji Bridge. The most common scam is that they will tell you that Guangi Bridge only open to the public at 10:00 AM and they will suggest you to hop on and they will take you for a city tour at around 10 – 20 RMB per person. Do not go for it! 
Visit Guangji Bridge during both the day & night time.
Visit early in the morning (9:00 AM) so that you can witness the formation of the pontoon bridge by the eighteen wooden shuttle boats
Getting to Guangji Bridge