Nestled in the northeastern corner of the Tibetan Plateau, Qinghai is a province in China known for its breathtaking landscapes, rich culture, and unique Tibetan heritage. Often referred to as "the rooftop of the world," Qinghai offers travelers a remarkable journey through high-altitude deserts, pristine lakes, ancient monasteries, and the warm hospitality of its people. Located mostly on Tibetan Plateau, Qinghai is one of the biggest provinces in China in terms of size. It's a melting port for a number of ethnic groups including the Han, Tibetans, and Mongols. Its capital city, Xining although not as modern as those coastal cities, is the famous historical place that plays an strategically important role geographically. In this post, follow our journey in our Qinghai tour, exploring its stunning natural beauty and cultural treasures.
---
Qinghai Lake
One cannot speak of Qinghai without mentioning its numerous beautiful lakes. The most famous among them is Qinghai Lake, China's largest saltwater lake and one of the province's crown jewels. Surrounded by rolling grasslands and snow-capped mountains, the lake's shimmering blue waters provide a serene and picturesque backdrop for travelers. You can enjoy a leisurely bike ride along the lakeshore or take a boat tour to immerse yourself in the tranquility of this natural wonder.
Qinghai Lake is the biggest inland lake in China with beautiful sceneries along the lake side. The famous lakeside road also becomes very popular among cyclists. The grand Qinghai Lake International Road Cycling Race is Asia's top cycling road race.
However, flowers were not blossomed in June yet so the view we saw that day was not the best during one year. We will recommend you to come around August when rape flowers are turned into full blossom like a vast yellow sea.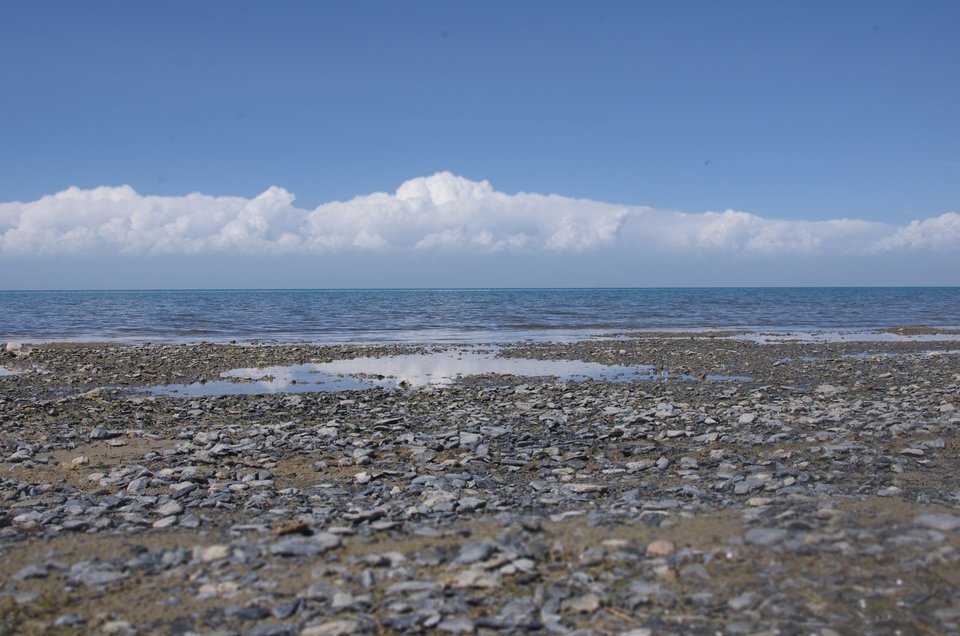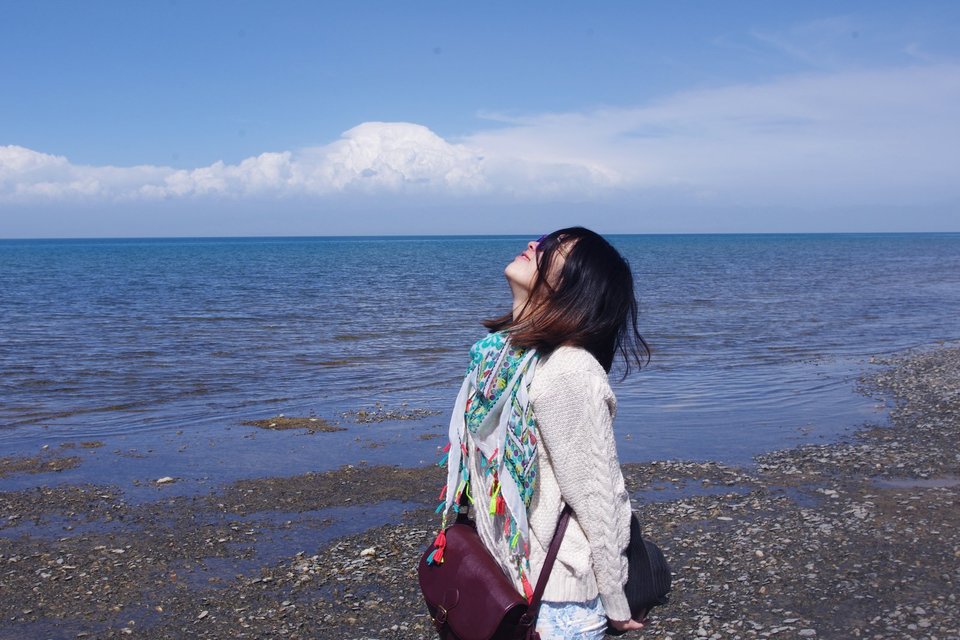 Tips:
There might be local Tibetan enclosing some parts of Qinghai Lake and charge tourists for an overpriced ticket. If you are not willing to pay just say no and leave.
The accommodation near the lake is very simple and do book in advance.
---
Ta Er Monastery
Qinghai is home to a vibrant Tibetan culture, and you can experience it at its finest in the province's monasteries. Among the most notable is the Ta'er Monastery, also known as Kumbum Monastery. This stunning complex, adorned with intricate Tibetan architecture and colorful prayer flags, offers a glimpse into the spiritual heart of Qinghai. Visitors can witness monks in prayer, explore the labyrinthine corridors, and even partake in a traditional butter tea ceremony.
Ta Er Monastery is a Tibetan Buddhist monastery with amazing mural from ancient times. Ta means pagoda and Er means afterwards in Chinese. Because the pagoda was built earlier than the Monastery, it is so called Ta Er Monastery. China has only a few monasteries where you can witness the profound debate of lamas and Ta Er Monastery is one of it. If you are a believer in Buddhism particularly Tibetan Buddhism, this is a place you should never miss.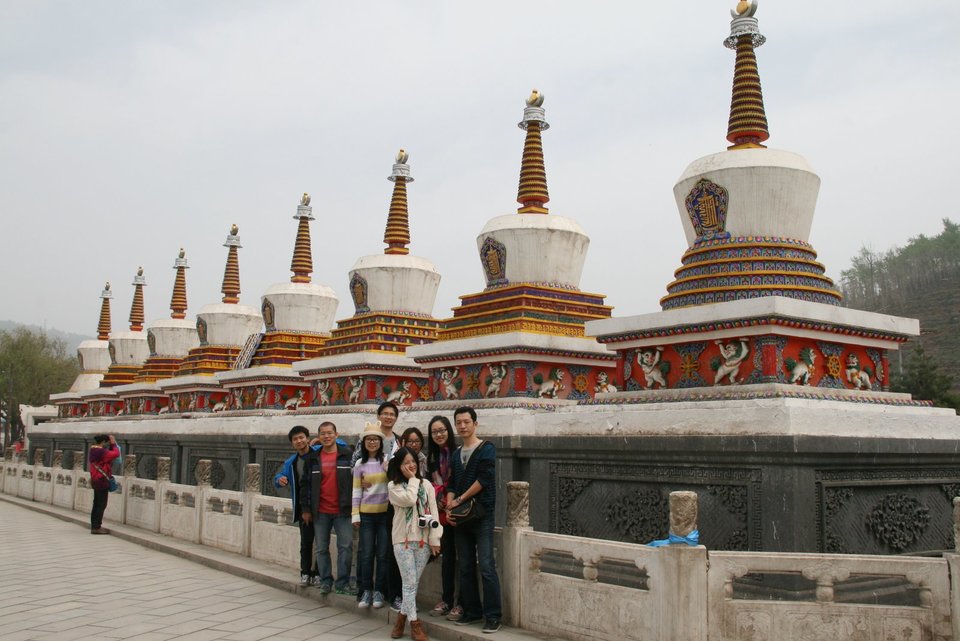 Tips:
To respect religion, don't take photos indoor, although it's ok to take photo outside.
Recommended 1-2 hour visit.
---
Chaka Salt Lake
Chaka Salt Lake is a lake with 9.2 kilometers in breadth, 15 kilometers in length and a total area of 105 square kilometers. As the name suggested, Chaka Salt Lake is famous for its natural crystallization salt in Qaidam Basin, although there are more than 100 salt lakes in different sizes in Qinghai Province. Under good weather, the lake glittered like the Milky Way. Inside the lake, you can take a small train to visit different places. The day we went was extremely windy and cold and the train was even ceased.
As the old Chinese saying goes, the best scenery is always on the road. Although we did not go to any so-called attractions, we were amazed by the wild view along the way back.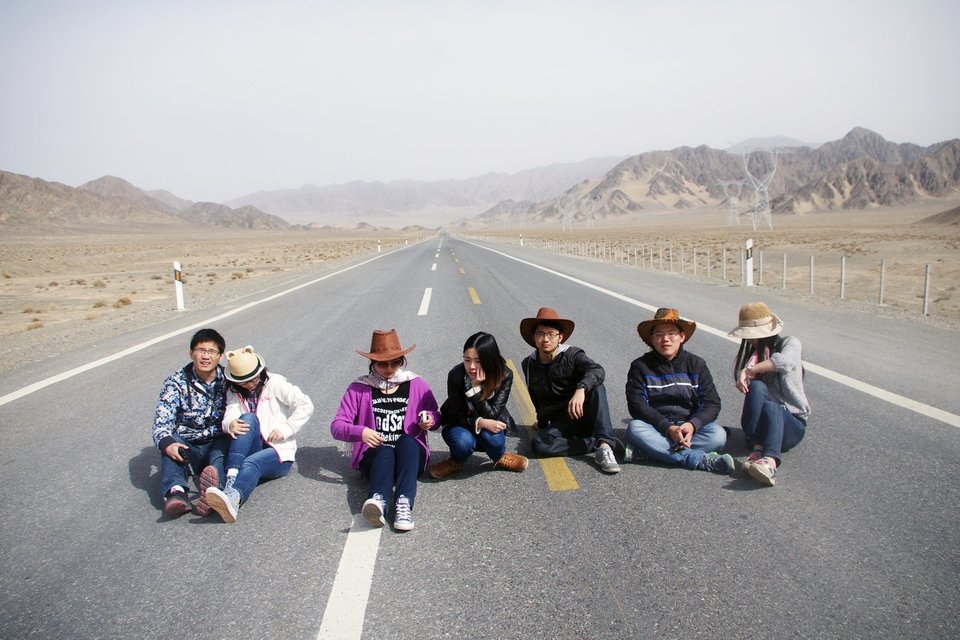 Tips:
We recommended you to come around August.
With the booming of tourism, the condition of lake is more or less worsened than before. Sometimes the government may close the lake for maintenance. Do remember to check if it's open in advance.
---
Tibetan Plateau
For adventure enthusiasts, Qinghai is a paradise waiting to be explored. The rugged terrain of the Tibetan Plateau provides opportunities for trekking, hiking, and even mountaineering. The Amne Machin Mountain, with its towering peaks and challenging trails, is a popular destination for trekkers seeking a thrilling experience and panoramic views of the plateau.
---
Nomadic Encounters
Venture into the vast grasslands of Qinghai, and you'll have the chance to interact with the local nomadic communities. The Tibetan nomads who call this region home are known for their warm hospitality and unique way of life. Stay in a traditional yak hair tent, learn about their herding practices, and savor hearty Tibetan cuisine while gazing at the star-studded skies of the plateau.
Dongguan Mosque
Qinghai has a rich historical connection to the Silk Road, which once served as a vital trade route connecting China to the Mediterranean. The city of Xining, the provincial capital, was a key stop on this ancient trade route. Explore the city's historic quarters, visit the Dongguan Mosque, and discover the remnants of this significant historical legacy.
---
Qilian Mountains
To the south of Qinghai lies the Qilian Mountains, a range that stretches into Gansu Province. These mountains offer a captivating blend of alpine beauty and Tibetan culture. Hike through the Qilian Mountain National Forest Park, and you'll encounter lush forests, crystal-clear streams, and traditional Tibetan villages.
---
Kanbula National Forest Park
Kanbula National Forest Park, located in the southeastern part of Qinghai, is another natural wonder that shouldn't be missed. This park is renowned for its unique rock formations, lush forests, and serene streams. The highlight of Kanbula is the iconic "Zha'nye Danxia" landform, characterized by colorful sandstone hills that resemble a painter's palette. It's a photographer's paradise and a perfect spot for hiking and picnicking.
---
Witnessing the Sky Burial Tradition
One of the most intriguing aspects of Tibetan culture in Qinghai is the practice of sky burial. While it may not be for the faint of heart, it's a significant and sacred tradition for Tibetans. In this ritual, the deceased is offered to vultures as a form of "returning to nature." While it's not something you can participate in, understanding this tradition can provide valuable insights into Tibetan spirituality and beliefs.
---
Serdzong Monastery
Another historical gem in Qinghai is the Kumbum Monastery's summer residence, known as the Serdzong Monastery. This serene retreat offers a glimpse into the Dalai Lama's life during the summer months. Explore the beautifully landscaped gardens, ancient chapels, and the peaceful atmosphere that surrounds this historical site.
---
Butter Lamp Festival
If your Qinghai tour coincides with the Butter Lamp Festival (known as "Chamai Losar"), consider yourself fortunate. This annual celebration, which usually takes place in the Tibetan lunar calendar's first month, involves lighting thousands of butter lamps in monasteries and homes. The flickering light of these lamps symbolizes the dispelling of darkness and ignorance. It's a visually stunning and spiritually significant event that showcases the deep-rooted Buddhist traditions of the region.
---
Connecting with Local Artisans
Qinghai is home to skilled artisans who create beautiful handicrafts such as thangka paintings, intricate wood carvings, bags, and Tibetan rugs. Take the time to visit local workshops and markets to appreciate the craftsmanship and perhaps even purchase a unique souvenir that represents Qinghai's cultural richness.
---
Tibetan Yak Festival
Yaks are an integral part of Tibetan culture, and Qinghai is no exception. If you're visiting during the right time, you might have the chance to attend a Tibetan Yak Festival. These celebrations feature yak races, traditional dances, and various competitions that showcase the importance of yaks in the daily lives of the Tibetan people.
---
FAQs on Qinghai Tour
What is Qinghai known for?
Qinghai is known for its stunning natural landscapes, including Qinghai Lake, Tibetan Plateau, and the Qilian Mountains. It's also renowned for its rich Tibetan culture and heritage.
What is the best time to visit Qinghai?
The best time to visit Qinghai is during the late spring and early summer months (May to June) when the weather is pleasant, and the landscapes are lush and vibrant. Avoid the harsh winter months due to extreme cold.
How can I get to Qinghai?
You can reach Qinghai by air via Xining Caojiabao Airport, or by train to Xining Railway Station. The province is well-connected to major Chinese cities.
What are the must-visit attractions in Qinghai?
Some must-visit attractions include Qinghai Lake, Ta'er Monastery, Kanbula National Forest Park. These are just a few highlights among many.
Is a permit required to visit Qinghai?
No special permits are required for most areas in Qinghai. However, if you plan to travel to certain border regions or restricted areas, you may need additional permits.
What are the outdoor adventure opportunities in Qinghai?
Qinghai offers outdoor enthusiasts opportunities for trekking, hiking, mountaineering, and even wildlife spotting. The Qilian Mountains and Sanjiangyuan National Nature Reserve are ideal for these activities.
Can I experience Tibetan culture in Qinghai?
Yes, Qinghai is a great place to immerse yourself in Tibetan culture. You can visit monasteries, attend local festivals, and interact with Tibetan communities.
What is unique about the Butter Lamp Festival in Qinghai?
The Butter Lamp Festival, or "Chamai Losar," is a unique celebration where thousands of butter lamps are lit to symbolize the dispelling of darkness and ignorance. It's a visually stunning and spiritually significant event.
Are there vegetarian dining options in Qinghai?
Yes, many Tibetan and Buddhist restaurants in Qinghai offer delicious vegetarian dishes. You can also find a variety of traditional Tibetan cuisine.
Is it possible to explore Qinghai independently, or should I join a tour group?
While it's possible to explore Qinghai independently, joining a tour group can make the experience more convenient, especially if you're not familiar with the area or the Tibetan culture. Tour guides can provide valuable insights and ensure a smoother journey.
---
Conclusion
As we conclude our Qinghai tour, it becomes evident that this province is a multifaceted destination that seamlessly blends natural beauty, cultural heritage, and unique experiences. From the stunning landscapes of Qinghai Lake to the deep-rooted Tibetan traditions, there is a wealth of opportunities for adventure, cultural enrichment, and spiritual connection.
Whether you're an intrepid traveler seeking high-altitude treks, a culture enthusiast eager to delve into Tibetan customs, or simply someone looking for a tranquil escape, Qinghai has something to offer everyone. As you embark on your Qinghai tour through this enchanting plateau, prepare to be captivated by its serene lakes, mystic monasteries, and the enduring spirit of its people. Qinghai is not just a destination; it's a transformative experience that will leave an indelible mark on your heart and soul.