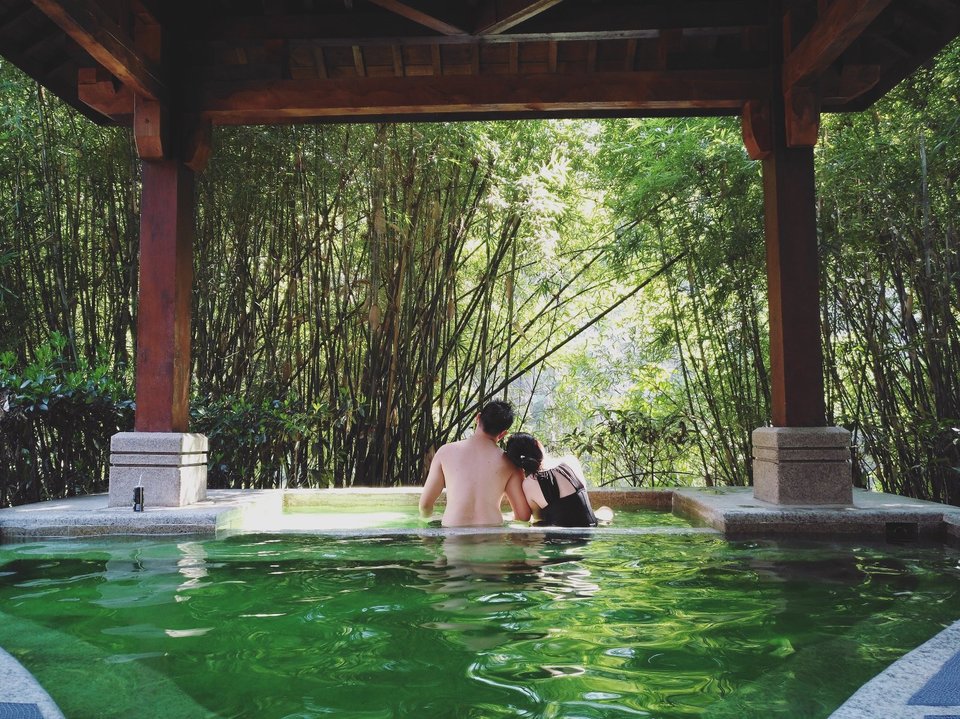 Yes, I am literally talking about bathing outdoor. But, not naked of course, however 🙂… It's the Chongqing hot spring!
Away from the city where green mountains and lush valleys surround a scatter of natural hot pools, people bathe in natural hot water that is piped directly from nearby natural hot springs, relaxed and carefree. This might sound a very ancient way of bathing but has become a recent trend in China, particularly in Chongqing, a city abundant in natural resources.
The history of hot spring in Chongqing can be dated back to A.D. 423, nearly 1600 years ago. With the abundant resources and humid temperature, hot spring just like the hot pot is always the favorite recreation. With a focus of tourism development, many hot spring centers are constructed like a resort that offers more than a genuine natural hot spring experience but also a full line of entertainment.
Here in this post, I will recommend the Tong Jing hot spring center, which is known as the "finest under heaven" because of its clean water, high temperatures, and excellent water quality.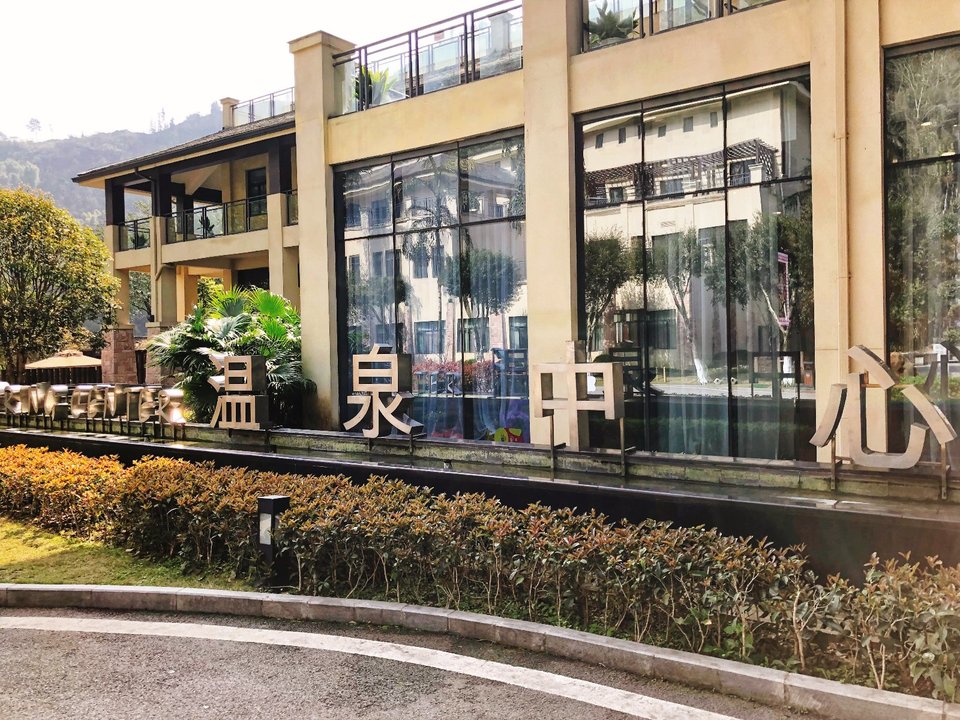 The Best Times for a Visit
Spring and Autumn (February, March, April, September, October, November) are always the best seasons to go. Summer will be too hot and winter is too cold.
How to go
Address: Jingquan Lu, Tongjing Zhen, Yubei District, Chongqing 重庆渝北区东部御临河畔统景风景区
Tel: 023 6728 8999
Getting there:
1.at Chaotianmen take special bus 612 to Tongjing Scenic area. Buses run every day every hour from 8:00-23:00. Bus is 15 RMB.
2. Chongqing Northern bus interchange (重庆汽车北站) take a coach to Tongjing.
How to buy a ticket
The ticket is around 100 RMB (seasonal price) but you can always find a cheaper price online (e.g. Ctrip) or register for a yearly membership.
What's good about hot spring
Relaxation
Good for health as soaking in hot spring increases your blood flow, circulation, metabolism, and absorption of essential minerals.
What types of hot springs to expect in Tong Jing
There are around 20+ pools in total with temperature ranging from 35c to 62c.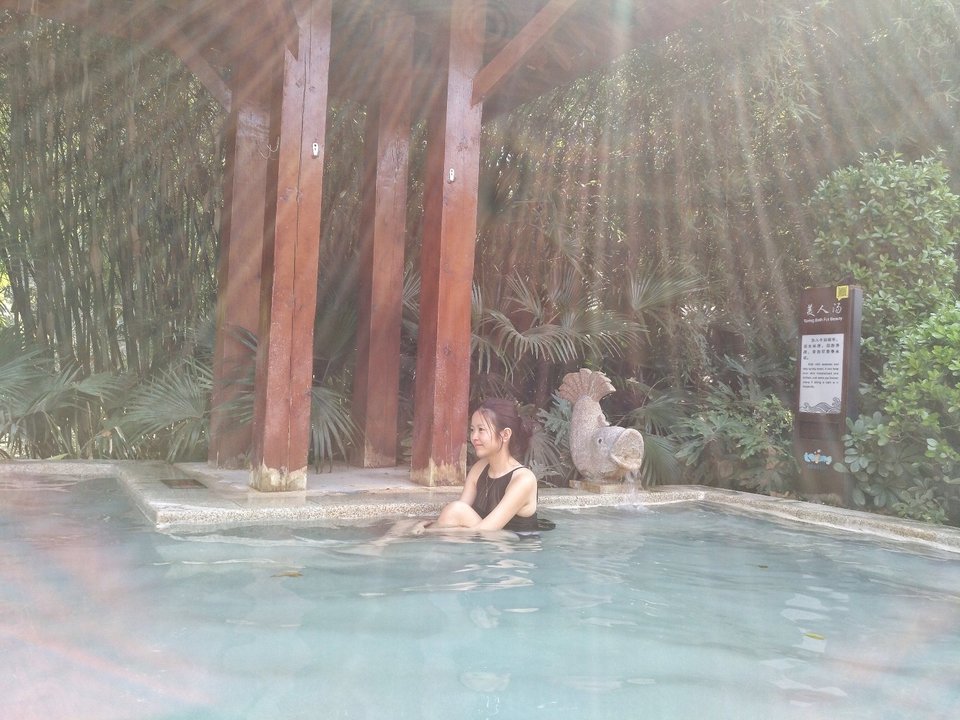 The most fun thing in Tong Jing hot spring center is that there are not only pure mineral hot spring but also hot spring with different 'ingredients'. One of my favorites is the herbal pool where various herbals make the pool look like a green jade engraved on the mountain. While breathing the fresh air in the hot water, people can also enjoy the beautiful view of bamboo forest just like a hermit.
In addition, there are pools with milk which is said to be good for skins. And that's why it is called beauty pool or beauty soup as translated directly.
If you are a wine lover, don't miss the wine pool! But just don' t drink the water directly, although the odor of wine is really hard to resist!
There is also an outdoor infinity pool where it's facing the lushes directly, an indoor spa where couples can sit together, physiotherapy room and other health-care facilities like the hot spring fish treatment, allowing you to fully enjoy a leisurely holiday.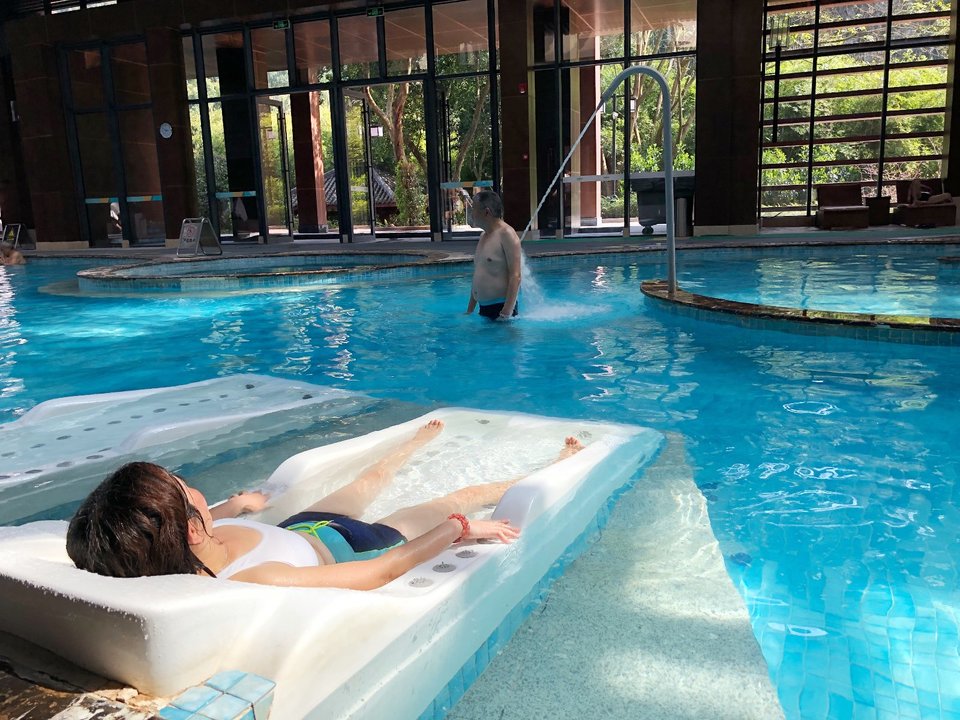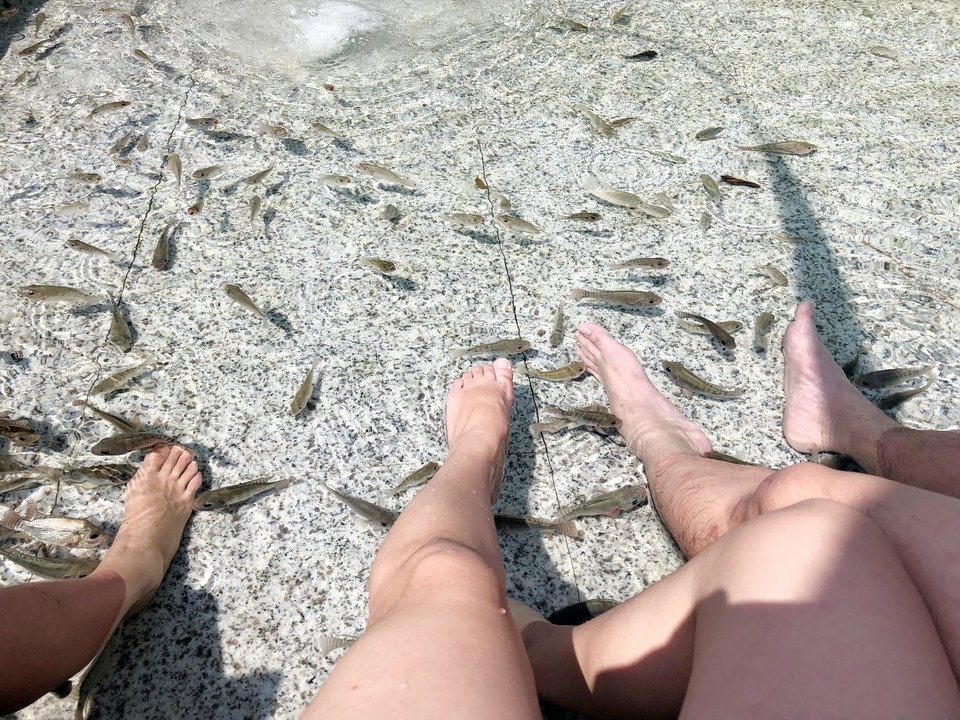 What else you can do in Tong Jing
1. Food, although not too many restaurants choices but the convenience store does provide genuine Chongqing spicy food that can quench your desire for spiciness.
2. Experience Bungee jumping in the mountain.
3. Boat riding between mountains and valleys.
Other hot springs in Chongqing
North Hot Springs
Address: Jinyun Shan North Hotspring Park, Beipei District, Chongqing 重庆北培区缙云山北温泉公园内
Bolian Hot Springs Resort
Address:North Hot Spring Park, Beibei District, Chongqing 重庆北碚北温泉柏联度假村