If you ask me what are the most recommended places to visit in China, Yunnan will definitely be one of provinces that comes to my mind. Dali, Yunnan is widely well-known for its beautiful natural scenery. In this post, we will share our Yunnan travel itinerary, based on own travel experiences.
About Yunnan & Dali
Dali is the seat of Dali Bai Autonomous Prefecture in northwestern Yunnan. The Dali city we usually referred to is the area around the Dali Old Town but actually the size extends to Dali New City (下关, Xiàguān). Dali is known for its natural scenery, still life and minority culture. The best season to go to Dali is Spring and Autumn. Note that June to August is its monsoon season.
---
Day 1 in Xizhou
Accommodation in Xizhou
Our flight arrived in Dali airport quite early in the morning. Thanks to the fact that I booked a taxi in advance, the driver was waiting for us outside and picked us up immediately to the guesthouse in Xizhou. The journey is around 1 hour from Dali airport to Xizhou.
The guesthouse we live is called Yi Qi Yi Hui which literally means once in a lifetime. I love its Mediterranean style very much which "cools" visitors down in the blazing hot weather.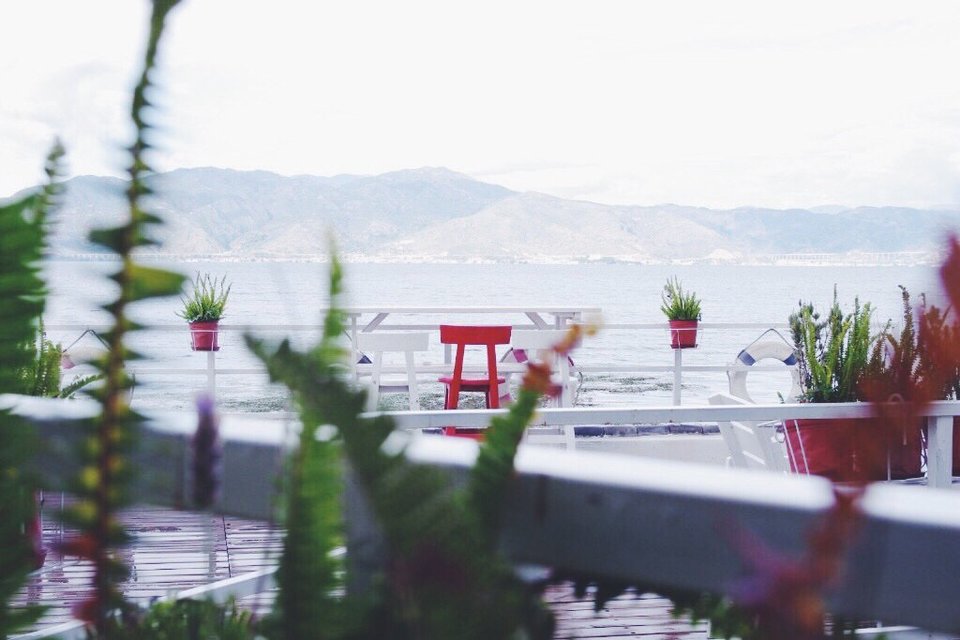 Old Town in Xizhou
After checked in and a short rest, we decided to go out to find our first lunch. Xizhou old town is a lively place with various restaurants and shops. Because there are some distance from the place we live, we booked a tricycle (which is a common vehicle there) to send and pick us from different places. It is quite cheap with only 70 rmb (approximately 10 USD).
Old town is a town for Bai people – the local people living in this area. They have different traditions from Han people like us. One distinct area is their house are mostly constructed in white color. Wandering in old town, you can see many local food and arts that you can never see in other places. We spent around 2 hours exploring around old town and getting our lunch settled.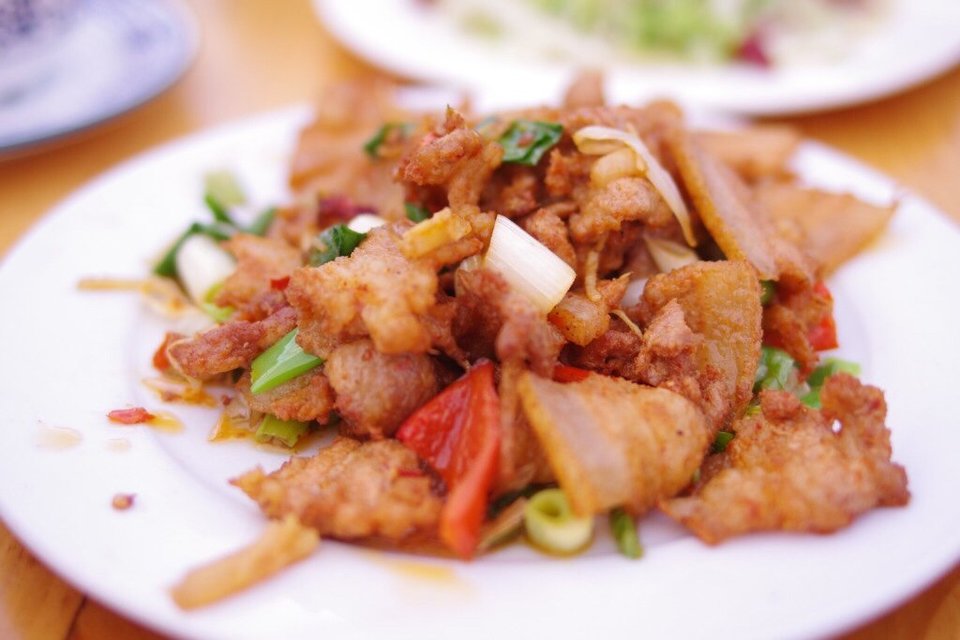 Haishe Park
Haishe park got it's name due to its shape – which is like a tongue of the snake (Haishe means tongue of snake). It is a good place for photography with many natural reserves. Whether to relax or walk around, we recommend you to visit here for 2 hours.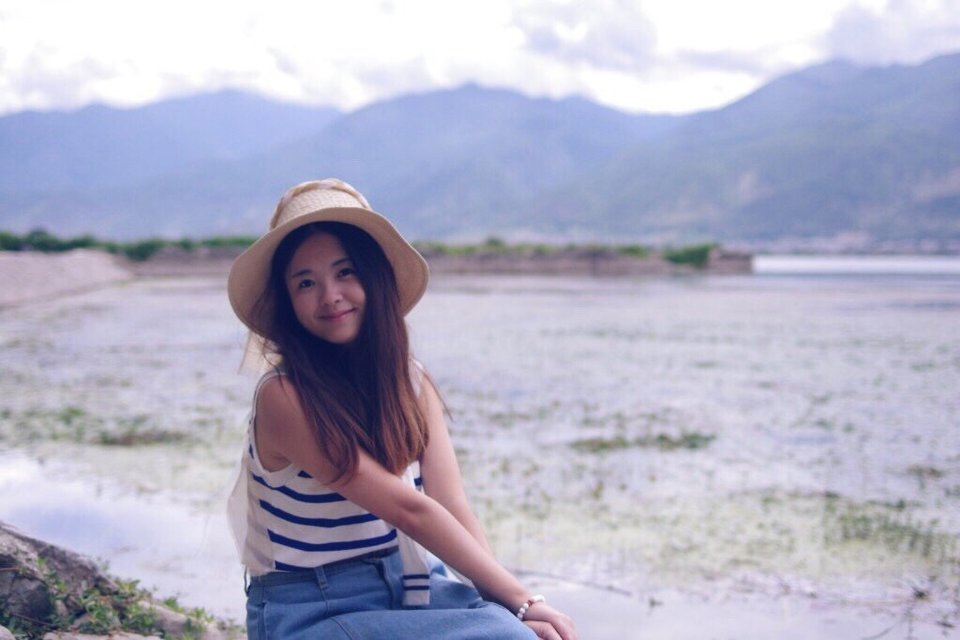 The Lakeside Road
For me the best part of Xizhou is its lakeside road. Walk along the wide road, you can enjoy the lake view while at the same time indulge in a peaceful countryside life presented like a picture on the other side. The shimmering emerald paddy fields, the simple white cozy Bai house and the sunray-casted high mountains all make up to an unbelievable fairy tale that enables people forget about the worries and sadness.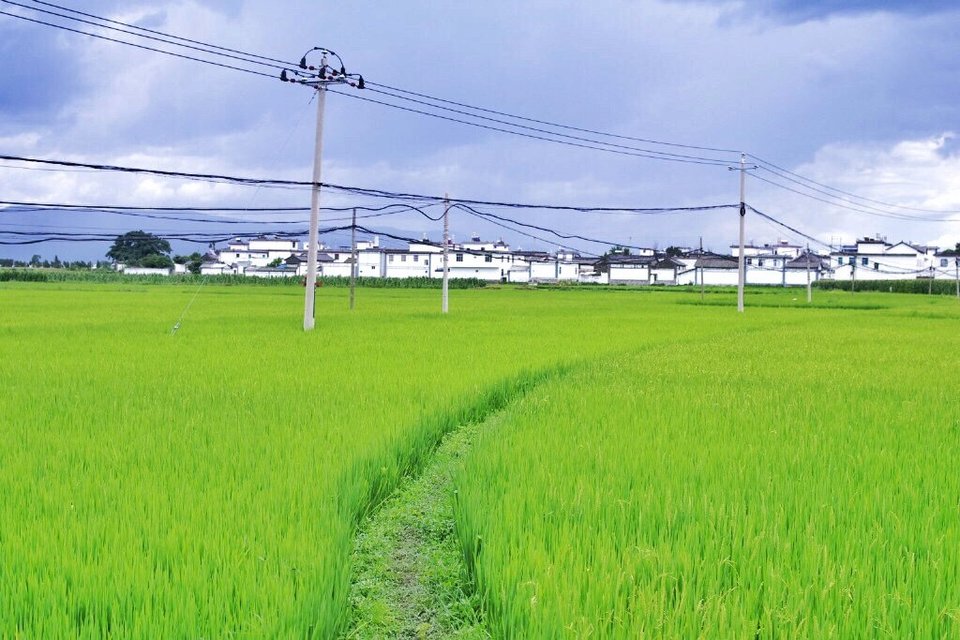 ---
Day 2 & 3 in Shuang Lang
After we checked out from our guest house in Xizhou, we rented a car to Shuanglang. Shuanglang was just like the opposite of the Er Hai lake. Because we are visiting during peak tourism season, the entire Shuanglang village packed full of people.
About Shuang Lang
Adjacent to Wase (挖色) Town on the south and bounded on Huangping Town of Heqing County on the north, Shuang Lang is a typical fishing village of Bai ethnic group by the famous Er Hai lake in Yunnan. Surrounded by water and mountains, Shuanglang boasts numerous cultural sites, where the folk houses and ancient temples are quite well preserved. It is now a very popular holiday destination in China after a widely popular Chinese movie called Breakup Buddies(心花怒放)was filmed there.
Getting to Shuanglang
By Bus: You can take a direct bus from Dali old town or Xia guan. It costs 12 RMB per trip.
By Car: You can book a car especially when you have many people travelling together. It will only cost 300 RMB for one trip.
The journey is around one hour time.
Accommodation in Shuang Lang
The first thing we do when we arrived at Shuanglang is to check in the hotel. With the booming of tourism in Shuang Lang, there are many interesting stylish guesthouses being developed in recent years.
I booked a guesthouse called Guan Hai Fan Jian (观海梵间). Its most expensive room can cost up to 1000 RMB per night. I got to know that the guesthouse was started by a lady from Chongqing (from my hometown). The entire style of the guesthouse is simple and clean although some furniture looks pretty old. I like the big bathtub in the bedroom where you can enjoy the serenity of Er Hai while taking a bath without worrying about your privacy.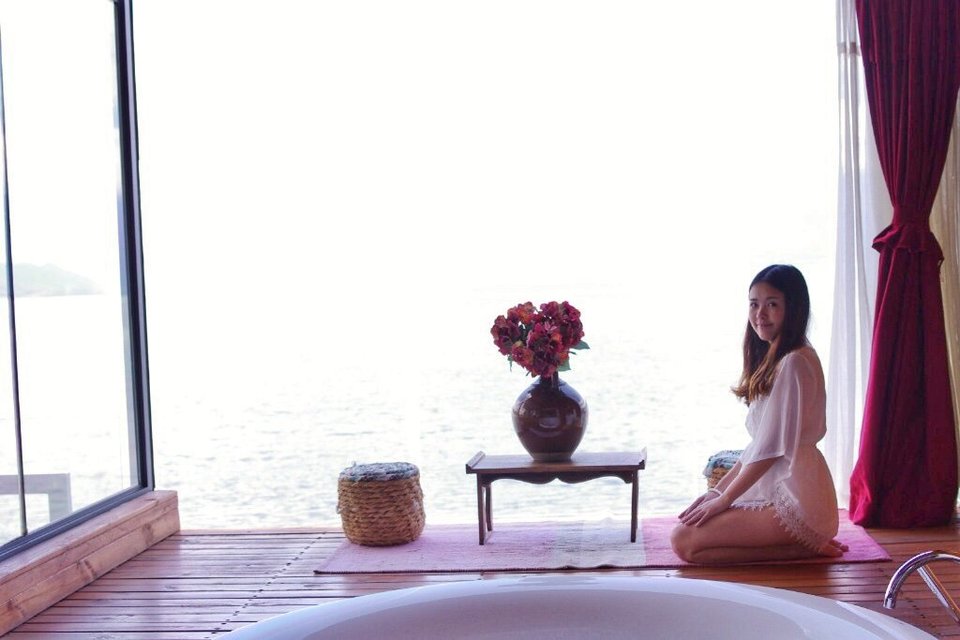 To be honest, as many guesthouses are under construction in Shuanglang, some parts of Shuanglang can be a bit messy and dirty. Thus it is really important to book a good guesthouse with great location so you can appreciate the calm of Er Hai and peace of the town quietly without being distracted by any noises.
What to do in Shuanglang
Besides the construction of guesthouses, Shuanglang is highly recommended for a short getaway that can help relax and recharge yourself by lingering around the town, listening the sound of soft lake wind. We spent two days here and I still find it was not enough! I wish I can stay longer.
So, here are some things you can do when you visit Shuanglang.
1. Visit Nanzhao Fengqing Island (南诏风情岛) to experience the ancient time of Bai ethic group, where many cultural relics are unearthed.
2. Visit a myriad of dedicated-designed guesthouse and take photos in them for free.
3. Taste all the different local food on the street.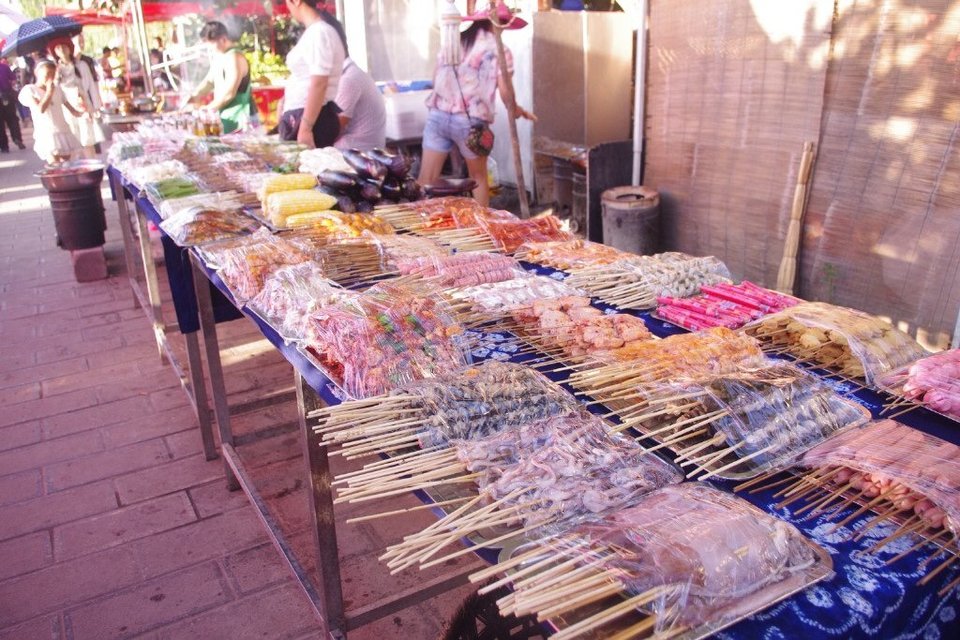 4. Stay in the hotel and enjoy the sun and soft wind from the open balcony.
5. Rent a motorcycle or bicycle to travel around the lake.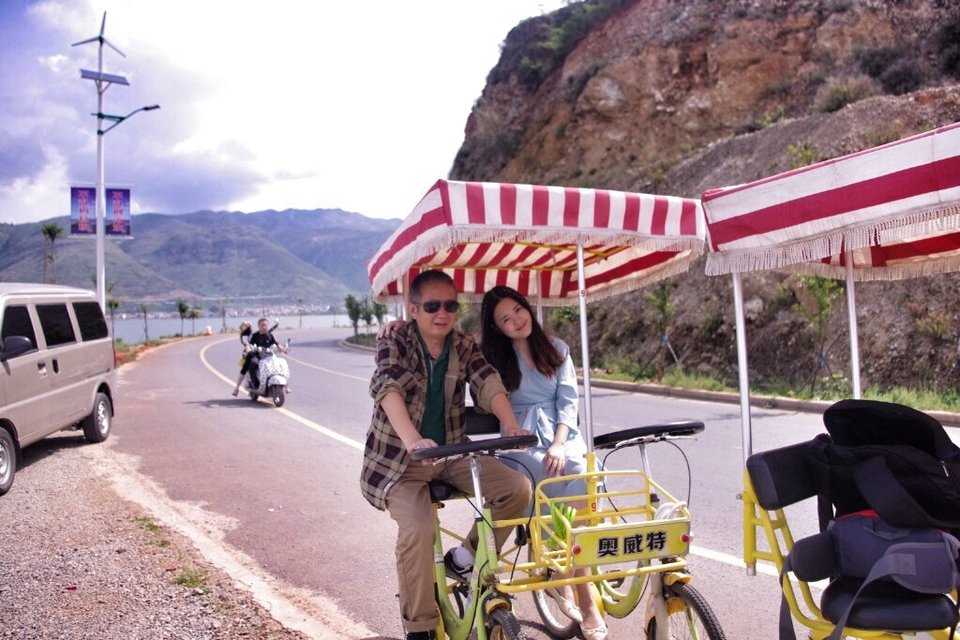 Tips When Travelling to Shuanglang
August is the peak period in Yunnan, so you need to book your guesthouse/hostel in advance.
The summer in Yunnan is incredibly hot and rainy. Do remember to bring sunblock and umbrella.
Riding around lake is fun and joyful but that really requires energy.
---
Day 4 in Dali Old Town
When people usually talk about visiting Dali, they usually mean going to Dali Gucheng 大理古城 which is the old town (ancient city) renowned for its beautiful architecture and magnificent scenery in Yunnan Province. Wandering through the narrow alleys of Dali Old Town was like a journey back in time. The architecture, the markets – everything spoke of ancient tales. The Three Pagodas, against the backdrop of Cangshan Mountains, held a certain mystical allure. And then, Erhai Lake beckoned with its tranquility. A boat ride revealed traditional fishing villages and vistas that practically begged to be photographed.
Dali Old Town is nestled at the foot of the Cang Shan mountains west of Lake Erhai.
This is my second time stepping foot into this ancient Dali old town. My first time was when I am on a Yunnan tour package and this time round it's free and easy. Though many years had passed, Dali old town still left a deep memory in me with their busy streets, souvenir shops, cafes & pubs, locals and the high city walls surrounding the whole old town. We stayed in a Japanese themed boutique hotel which is just a few minutes walk away from Dali old town.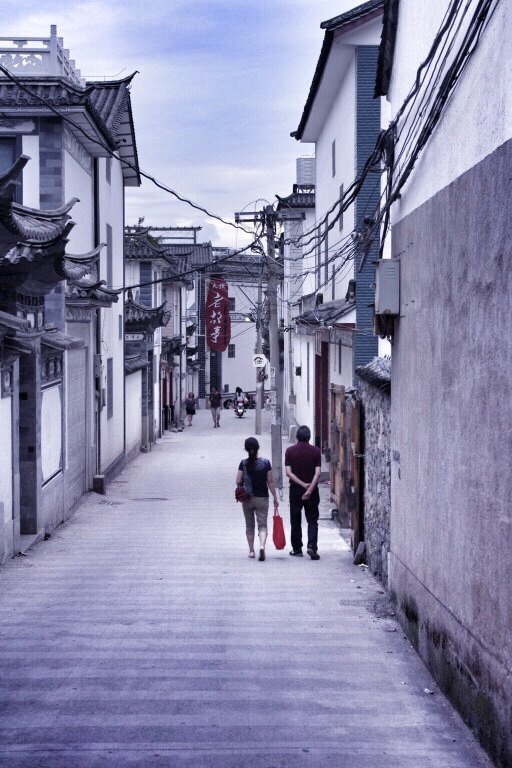 Dali Kingdom is founded by Duan Siping (段思平) in 937.
As always, Dali old town is bustling with tourists and activities. It is also well known as a backpacker haven in Yunnan too. The place has been quite tourist commercialised as tourism accounts for a big part of Dali's economy.
The weather is great! The first thing to do in Dali old town is to explore the high walls of Dali old town. Can you imagine how these great city walls helps to protect Dali from external attacks thousands of years back.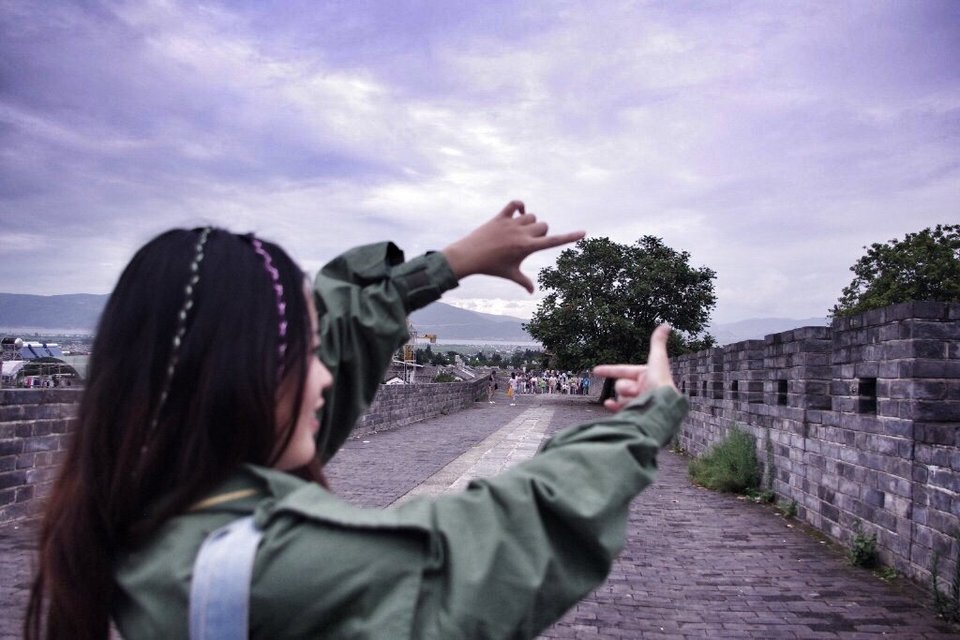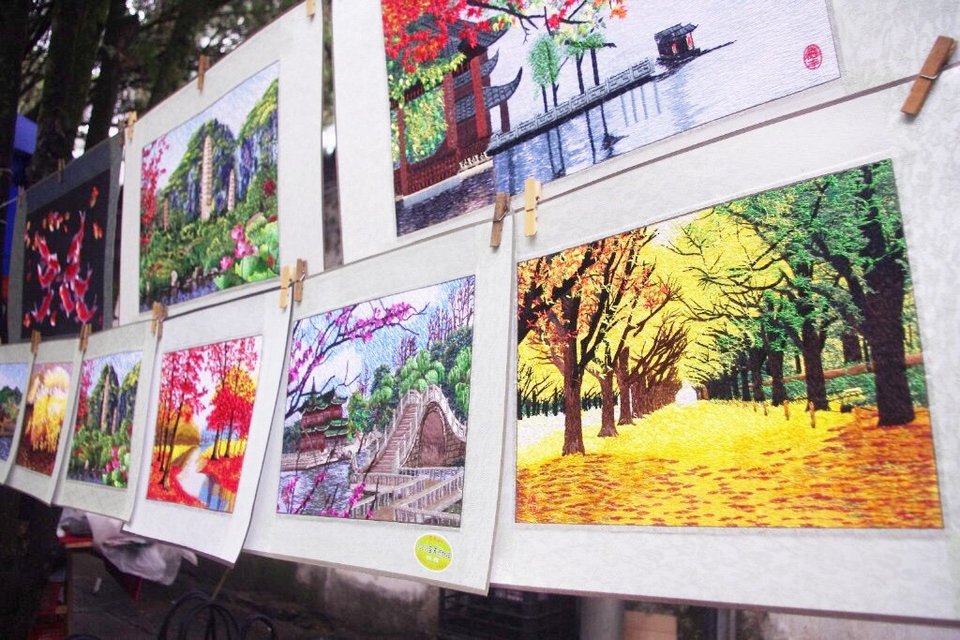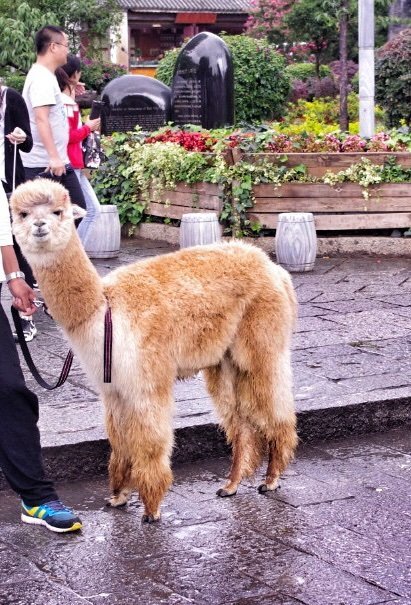 When you are in Yunnan, you have to try their local delights. One of them is the "Crossing the bridges noodles" 过桥米线 – a local rice noodle soup delight. There have been many claims of origins behind this dish though. The most popular claim is a lady who invented this dish to keep the noodles fresh and broth warm for her husband who was studying for the imperial exam. Look at all the different ingredients. There is a sequence that you must follow when you pour the ingredients into the soup broth too.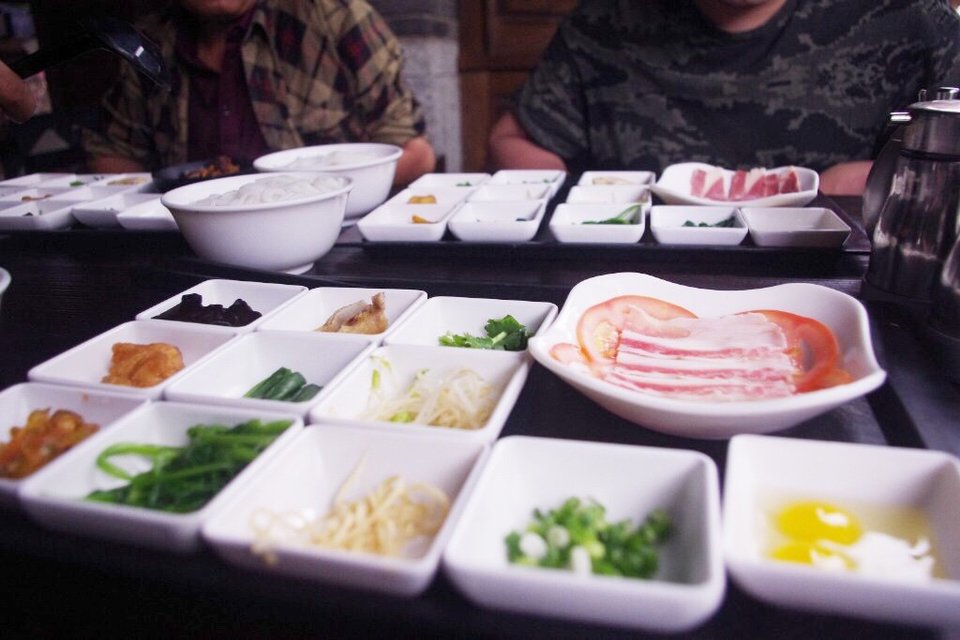 You may also want to try the below street food is called Ru Shan. A milk toffee-like substance wrapped around a chopsticks. It tastes a little milky. For me I don't really like it. Can't stand the milk taste.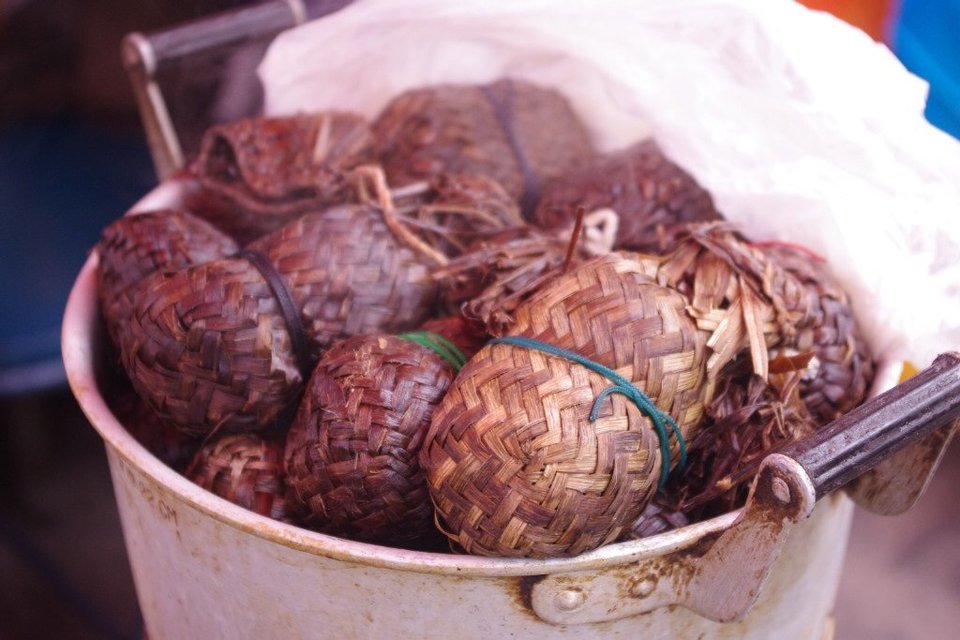 You can also find the locals selling fruits like peaches along the streets. The fruits in Dali old town is really fresh and sweet. Organic is different! It's cheap too. We can't bear to bargain more for the price as we understand how hard the life may be for the old grandma (selling the peaches).
We also come across this food court in Dali. The place is crowded with tourists and the stalls here sell the local delights.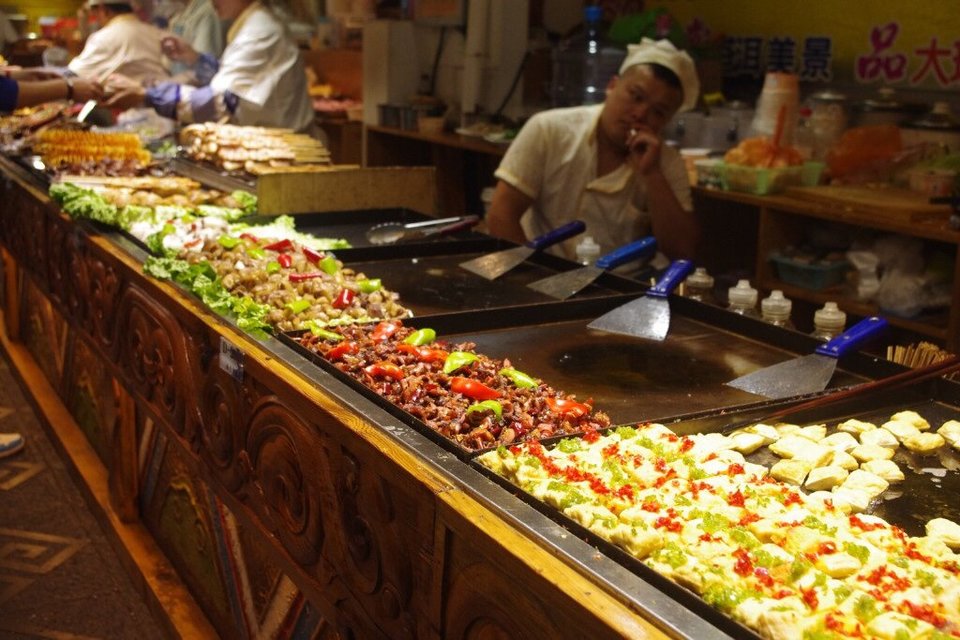 Another place that most people visit when touring Dali old town is the Three Pagodas of Chongsheng Temple. It is located near Dali old town (around 1.5KM). According to legends, it was said that these Pagodas were built to protect humans from the dragons – which caused natural disasters.
---
FAQs on Visiting Yunnan, Dali
Where is Yunnan Province located, and how do I get to Dali?
Yunnan Province is situated in southwestern China and is known for its diverse landscapes. Dali is a charming city within Yunnan. You can reach Dali by flying into Dali Airport or taking a train or bus from major cities like Kunming.
What's the best time to visit Dali and Yunnan?
The best time to visit is during spring (March to May) and autumn (September to November) when the weather is pleasant and the landscapes are vibrant. Summers can be rainy, while winters are cool.
What are the must-visit attractions in Dali?
Don't miss Dali Ancient Town, the Three Pagodas, Erhai Lake, Cangshan Mountain, and Xizhou Bai Village. Each spot offers a unique glimpse into Dali's history, culture, and natural beauty.
Is it necessary to know Chinese to travel in Yunnan and Dali?
While some basic knowledge of Chinese can be helpful, many tourist areas in Dali have English signage, and hotel staff often speak English. Having a translation app or phrasebook can make communication easier.
Are there any local customs or etiquette I should be aware of?
Respect local customs, such as removing your shoes before entering someone's home, and avoid pointing your feet at others. When visiting temples, dress modestly and follow the rules of the religious site.
What is Bai cuisine, and where can I try it?
Bai cuisine is a local specialty known for its diverse flavors and use of fresh ingredients. Try it at local restaurants, markets, and street stalls in Dali Ancient Town.
How can I explore the natural beauty of Dali and Yunnan?
Take a boat cruise on Erhai Lake, hike in the Cangshan Mountains, and explore the rural landscapes surrounding Dali. Biking and trekking tours are popular ways to immerse yourself in the stunning outdoors.
Are there any festivals or events worth experiencing in Dali?
The Butterfly Spring Festival, celebrated in April, is a local highlight. It's a vibrant event featuring traditional Bai performances, music, and dance.
What are some recommended souvenirs to bring back from Dali?
Look for tie-dye textiles, Bai-style embroidered products, local teas, and handcrafted silver jewelry as unique souvenirs to remember your trip.
Is Dali safe for solo travelers and families?
Dali is generally safe for both solo travelers and families. Exercise the same precautions you would in any unfamiliar destination, such as safeguarding your belongings and being aware of your surroundings.