Today is Saturday's lunch out again! Nicole has gotten some positive reviews from her friends on this newly opened restaurant in Chinatown called Wah! Kungfu 蛙功夫. As you can already guess from their name, they are popular for their BBQ bullfrogs! So, to satisfy Nicole's craving for spicy food, together with my mum and sis, we went to try this themed restaurant out.
Wah! Kungfu is a Hunan styled BBQ frog themed restaurant located in heart of Chinatown.
For me, it is my second time trying out this Hunan styled bbq spicy bullfrog dish. I kind of like it as I am a fan of spicy food. My first time was also with Nicole where we went for some food tasting and photography session at her friend's restaurant – 国色天湘
We made our reservation beforehand and reached the restaurant at around 12:00PM. At 12:00PM, we can see there are still some open tables for walk-ins. The interior of the Wah! Gongfu restaurant is well decorated with a unique style – Kungfu + Frogs. Look at their walls.
It kind of feel like a pub as well. With the changing colours of the wall lightings and the pop music, the ambience is pretty suited for youngsters. The restaurant looks quite small to me – with just around ten tables.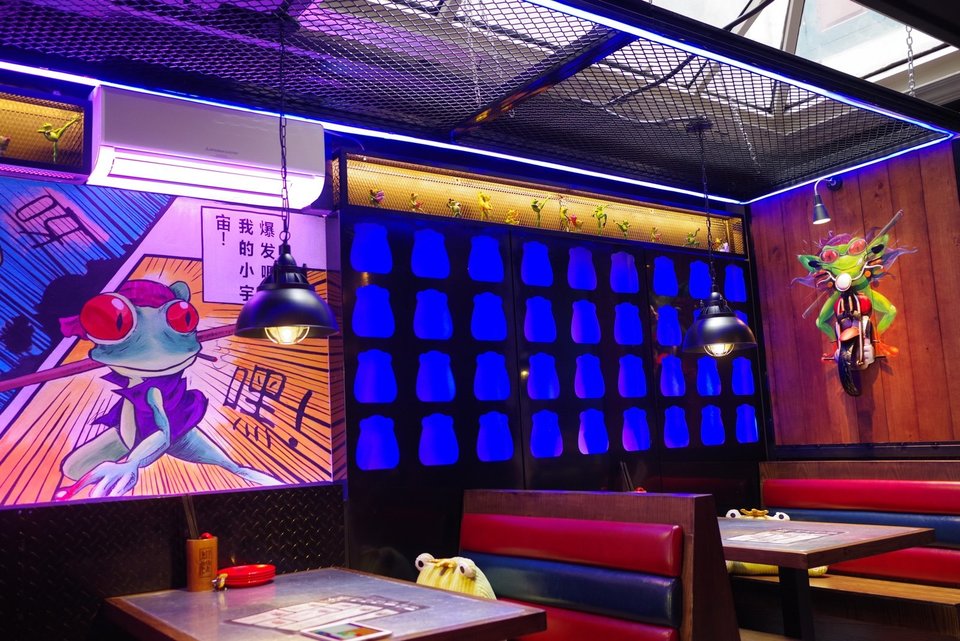 Bruce lee + frog? I wonder how they got all these pictures. Thumbs up for their effort in making this Kungfu frog theme.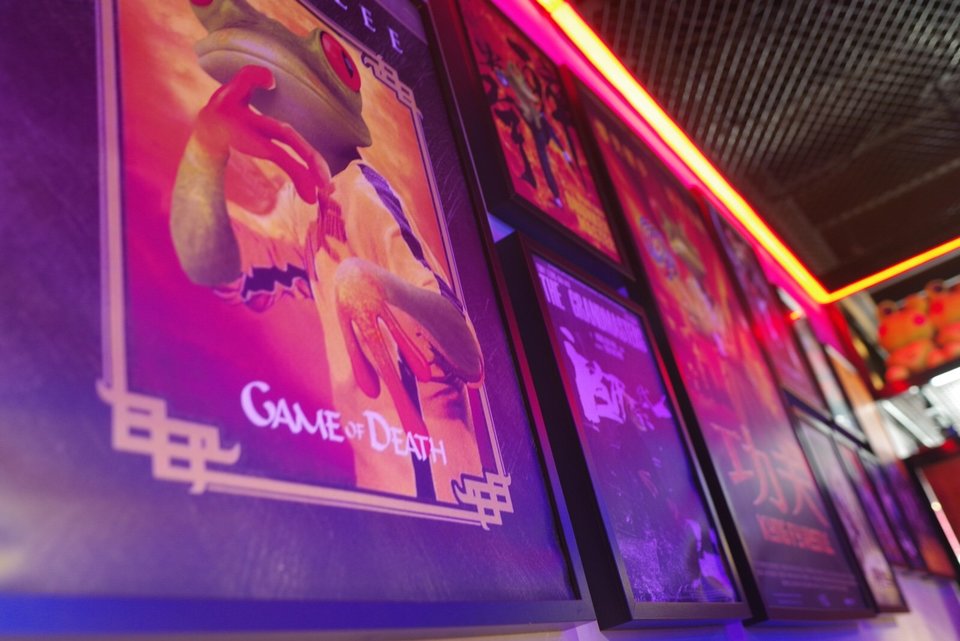 Each table has this little frog on it. "Hello! I am Kungfu Frog"
Next, let's take a look at their menu. They have a wide variety of dishes. Not just bullfrogs! It is recommended by their staff for two persons to have one bullfrog plate. The concept is something like steamboat where you can order one big grilled bullfrog plate and some dishes to put into the plate.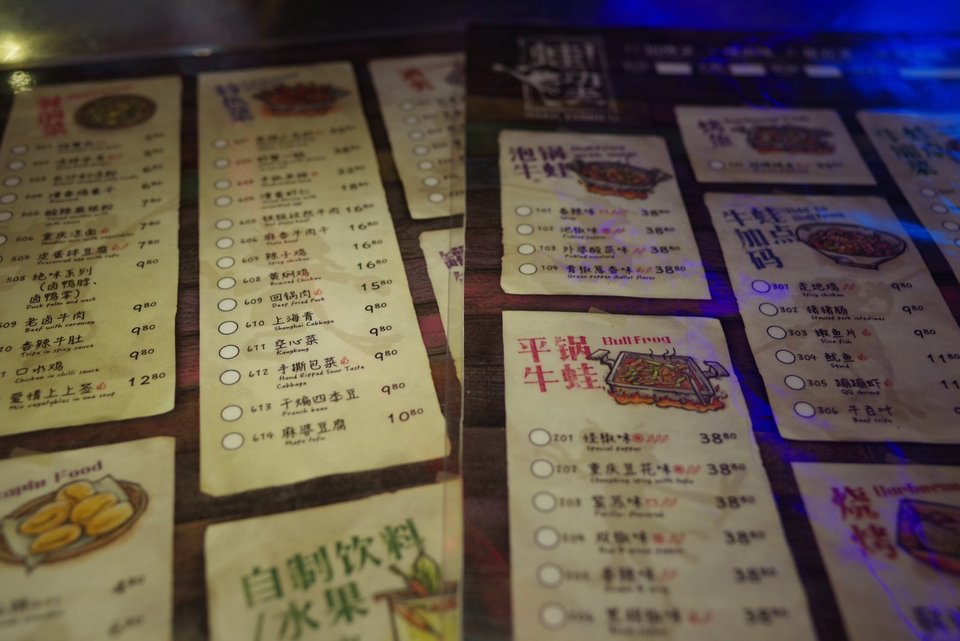 We kick off our lunch with some appetisers while waiting for our main dishes.
Dou Hua with Century Egg
I love this appetiser. Their chilli sauce blended well with fresh doufu with century egg.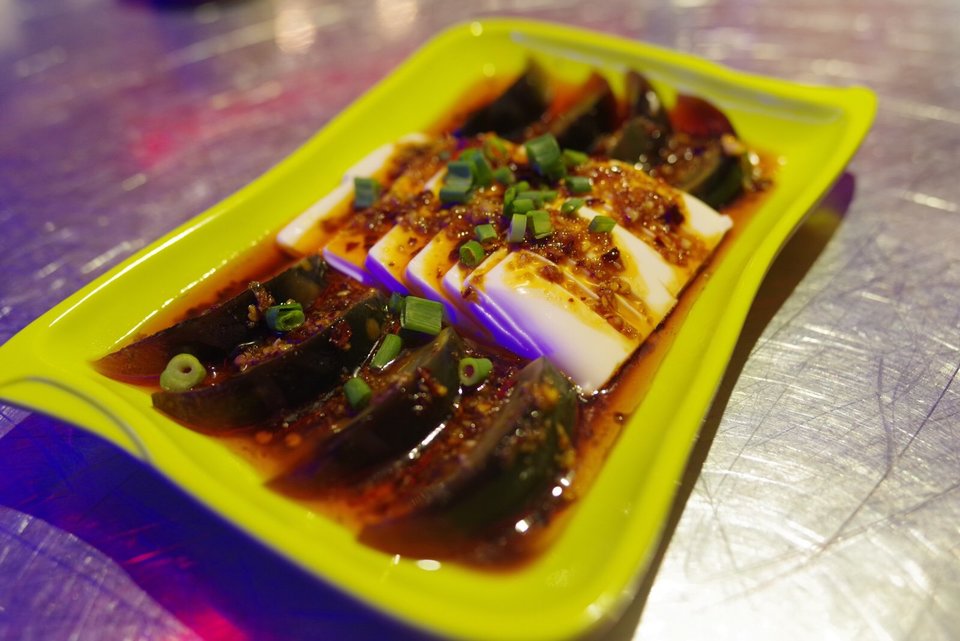 Seasoned Black Fungus aka Hei Mu Er
Fried Pumpkin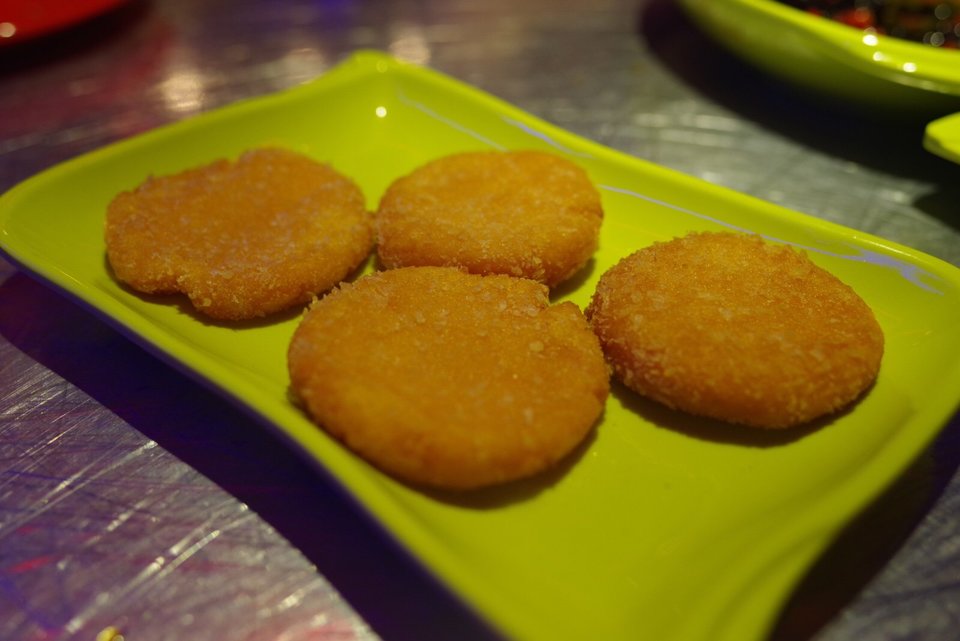 Chong Qing Dou Hua Bullfrog Grilled Plate – $38.80
Nicole chose this Chong Qing Dou Hua style. I guess she must be missing hometown food. It is quite a big serving. Look at the chillis and spices, it's gonna taste very hot and spicy. The bullfrog is being fried first before grilling with the chilli & spices. Wah Gongfu also used charcoal for their grilling plates. I would say this dish is the highlight of the lunch. Even my mum who does not dare to eat bullfrog enjoy eating it. They can be more generous with their doufu though. I guess that is their way of getting customers to buy more dishes to add on.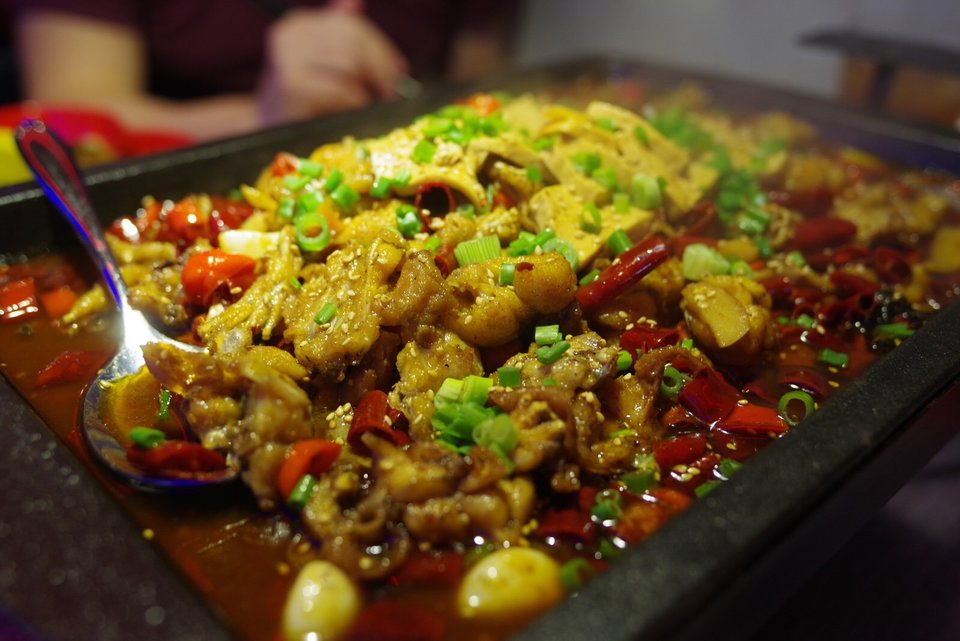 Chong Qing Doufu Bullfrog Grilled Plate – $35.80
Afraid that my mum may not like the bullfrog, we ordered their grilled fish as well. Who knows she prefer bullfrog later on! This grilled fish works the same as the Chongqing dou hua taste bullfrog grilled plate. It is served on a grilling plate with charcoal as well.
We also ordered chicken meat as well as vegetables to go together with the grilling plates.
Lemon Lime Juice
When you eat spicy food, you must buy the drinks or you will regret! We order 2x this lemon lime juice and a glass of plum drink. This lemon-lime juice bottle is about the size of 3 normal glass. I don't know if they allow customers bringing own water though.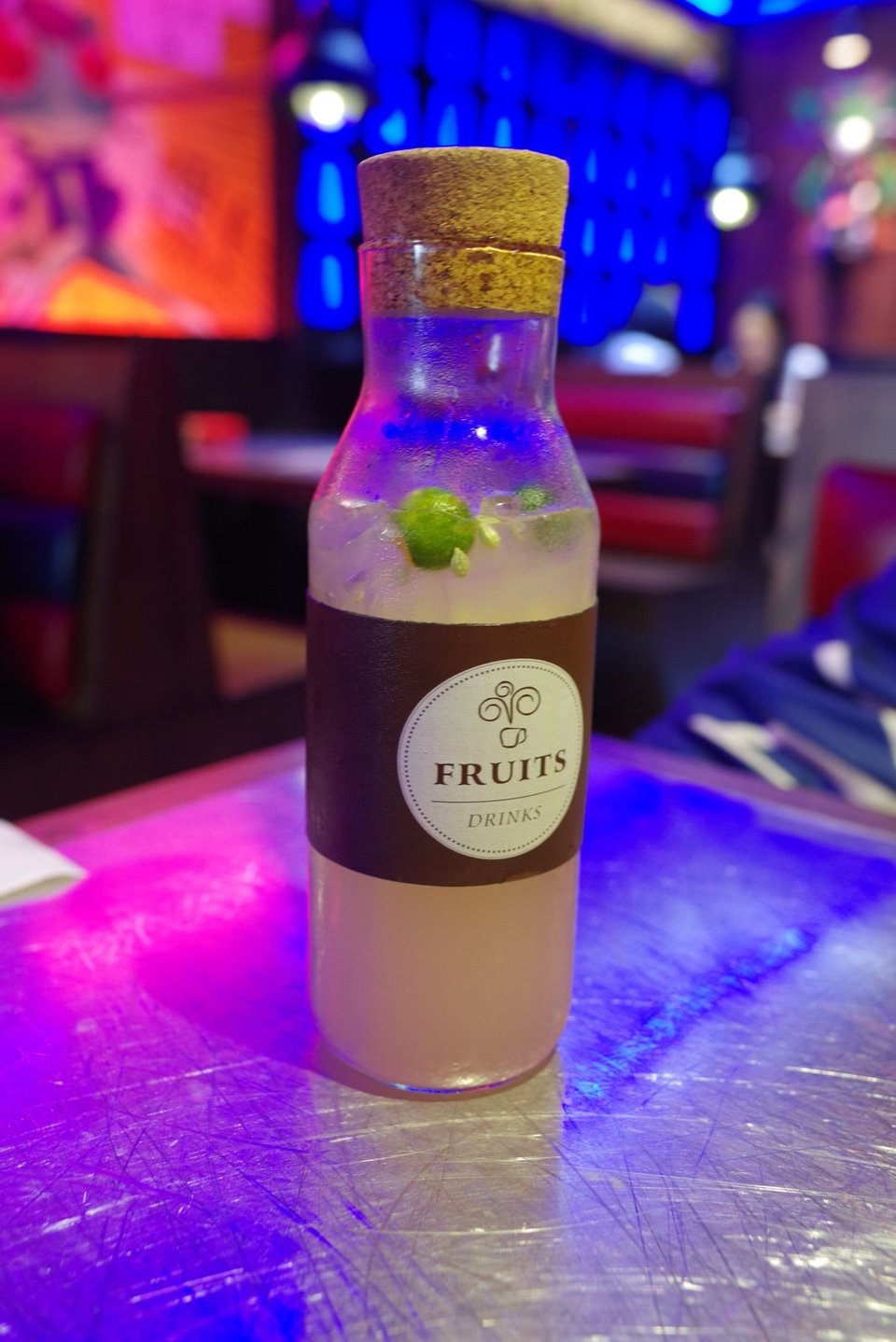 Getting to Wah! Gongfu 蛙功夫

Opening hours: 11:30AM–12AM
Address: 74 Pagoda St, Singapore 059233
By MRT: Take Exit A. After coming up the escalator, turn left. You will be able to see their signboard.
Quality of Food -

7.5/10

Customer Service -

6.5/10

Value for Money -

6/10

Atmosphere -

7/10
Summary
We spent a total of $160+ SGD for 4 persons. I feel the price is very steep. Their grilled bullfrog plate kind of suit my taste. It's nice. However, I will recommend ordering just one grilled bullfrog plate and order more dishes to add on to the plate. Note that when asking for your bill, be sure to check all the items on the receipt and ensure you are paying for what you are getting. We are being charged for 4 X $0.50 wet tissues that are not even on our table. Also, bring some water!