In China, Shanghai, Zhejiang and Jiangsu generally form the so-called geographical area known as Jiang Nan – which literarily means the south of the Yangtze river. Jiang Nan is historically very prosperous due to its abundant natural resources. Water is one of the most important resources. The numbers of rivers play a very important role in transport, which in turn helps to boom the economy of the region significantly.
In the post, let me bring to explore and understand more about Xitang ancient town.
Water Town Culture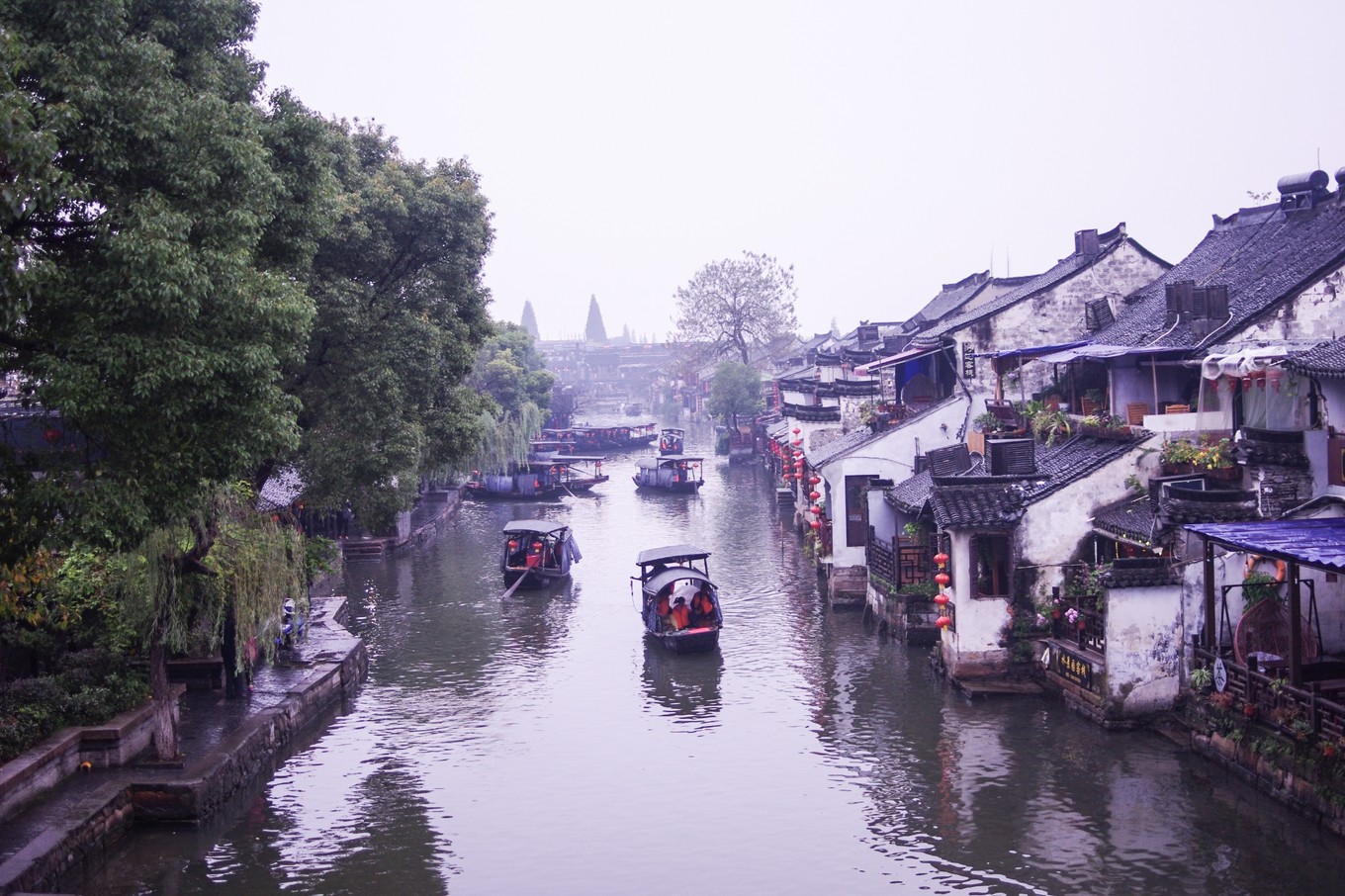 With the blessing of natural resources, fertile soil and gentle weather, Jiang Nan area has been well developed very early in the history. The natives speak their own Wu Chinese, which sounds very different compared to the Mandarin. As their houses are built by/over the rivers, this area is also called 'water towns' and fosters its own unique and interesting water town culture.
Xitang Architecture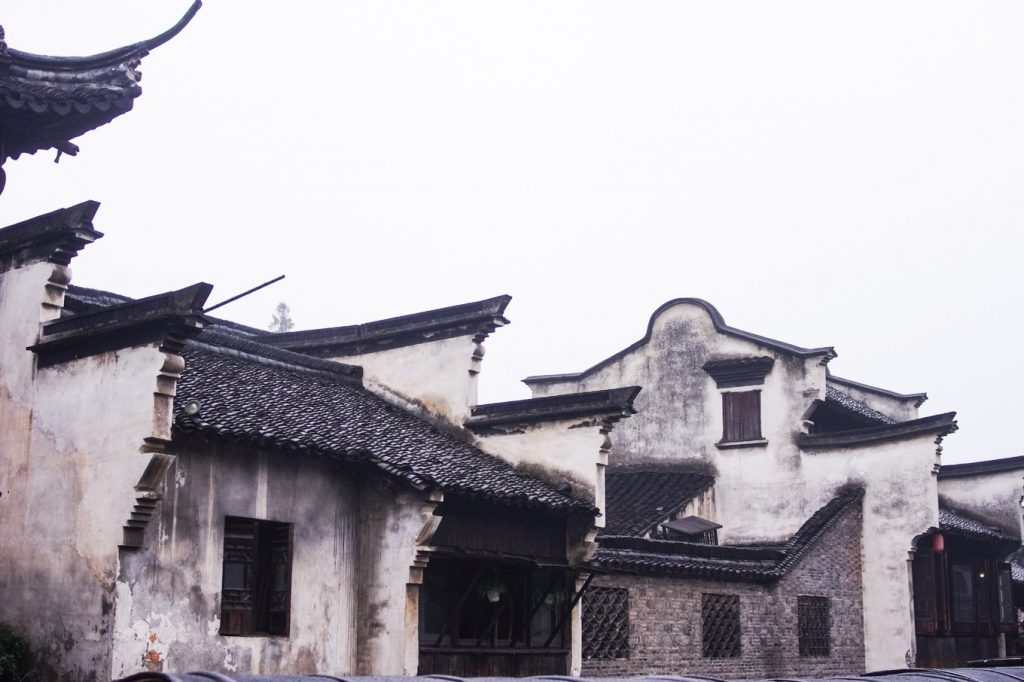 For some historical reason, the houses in Xitang are mostly following the Hui-style (Anhui china) architectures which is characterised by black tiles and white walls, the numerous pavilions and the private delicate and serene gardens.
Xitang is like a living canvas of the Ming and Qing Dynasties, with intricate wooden doorways that could rival any work of art, and those iconic red lanterns swaying in the breeze. Imagine getting lost in hidden gardens, crossing charming bridges that span serene waterways, and feeling the whispers of generations gone by.
People in Xi Tang
The heartbeat of Xitang ancient town is undeniably its people, who embody the very essence of its enchanting charm. Just like the rippling running water and soft weather, people (particularly women 🙂 ) from Jiang Nan are as gentle as a jade (as what they said 温润如玉). Without their endeavour and intelligence, the area won't be as flourishing as it has been. Whether it's a friendly chat with a street vendor about their delectable treats, or a heartwarming encounter with a craftsman practicing ancient arts, the people of Xi Tang infuse the town with an irresistible sense of authenticity and hospitality.
Well-preserved Water Towns
There are six well-preserved watertowns that still remain in Zhejiang and Jiangsu Provinces. They are Tongli, Luzhi, Zhouzhuang, Nanxun, Xitang and Wuzhen.
---
Xitang Ancient Water Town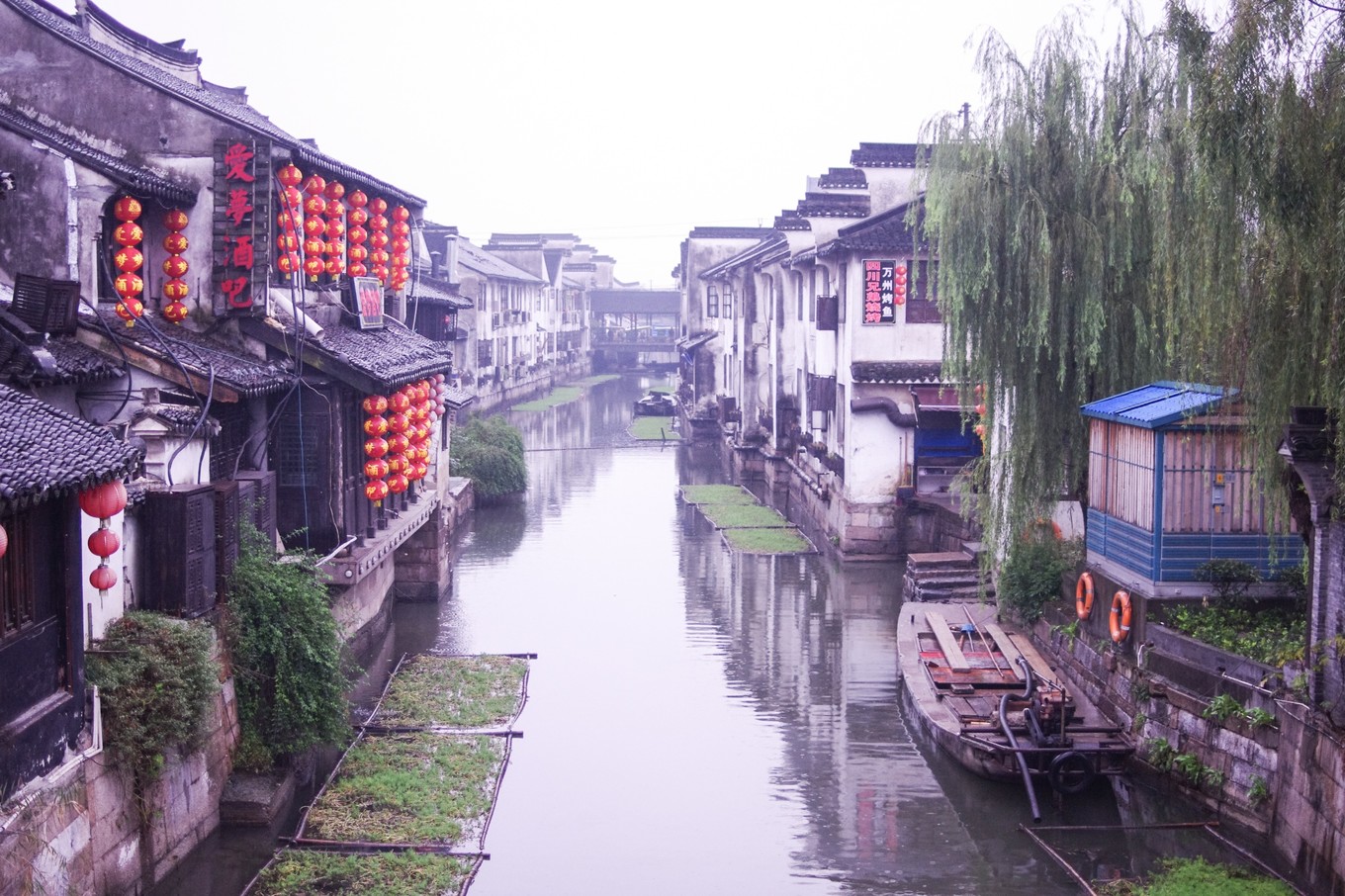 Xitang is situated in Jiashan County, under the jurisdiction of Jiaxing City, Zhejiang Province. This hidden gem is a living canvas painted with the strokes of Ming and Qing Dynasty architecture – think charming wooden doorways and those iconic red lanterns swaying whimsically.
Getting to Xitang Ancient Town
Regardless your starting point, you should try to reach Jiashan County first. There is direct train from Shanghai to Jiashan with only 1 hour travel time at a cost of merely 12.5 rmb. Then, from Jiashan you can either take taxi or the bus k210 to the Xitang old town.
Xitang Ancient Town Admission Ticket
Full admission price is around 100 RMB. However if you booked the hotel inside the town, normally you can get the admission fee at half price.
Xitang Food
There are many restaurants providing local food & delicacies inside the town. Most of the dishes are from the river. The biggest restaurant chain is called Guo Mei Mei. There is also a huge food court where you can try various street food from over the China.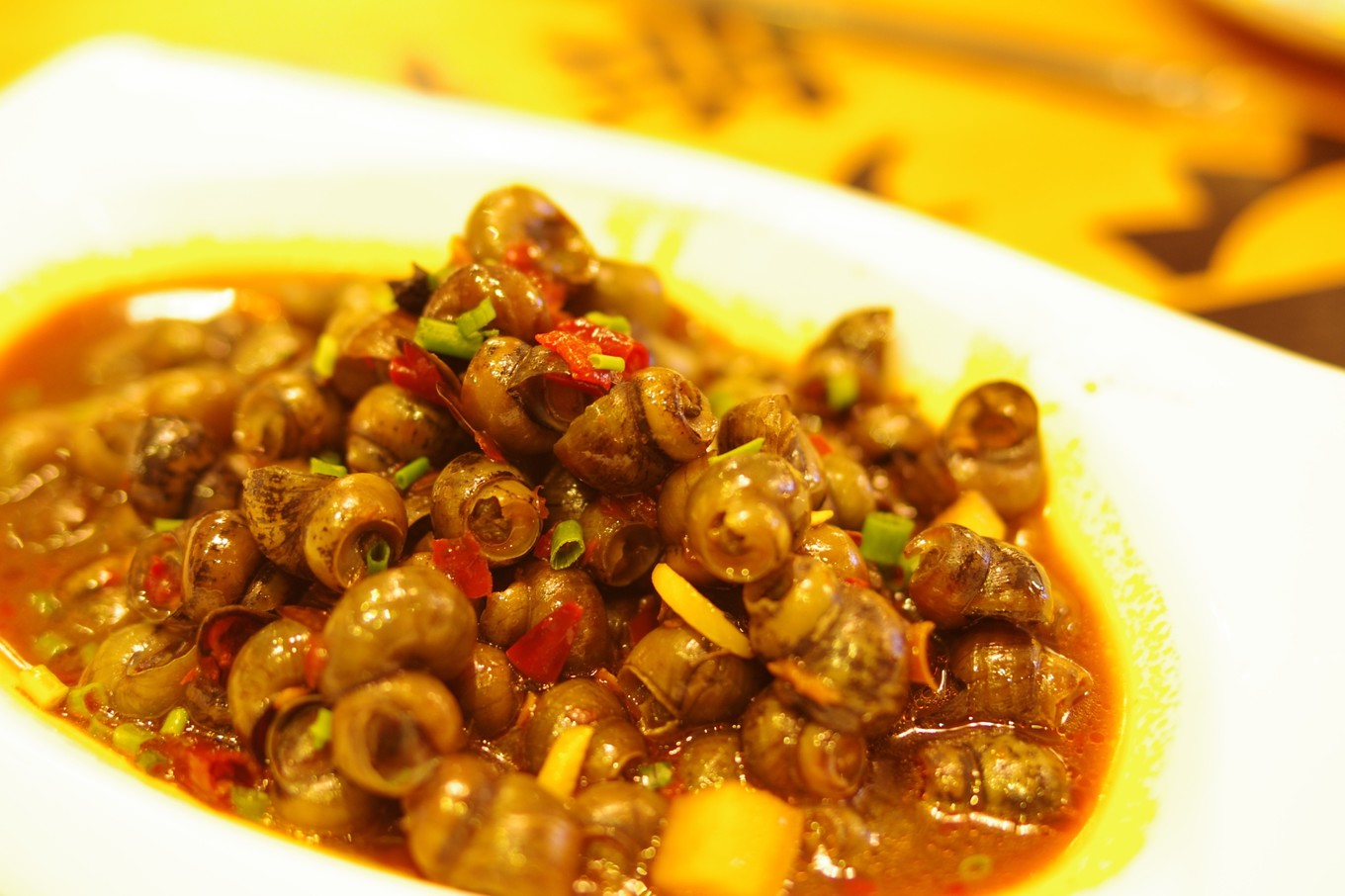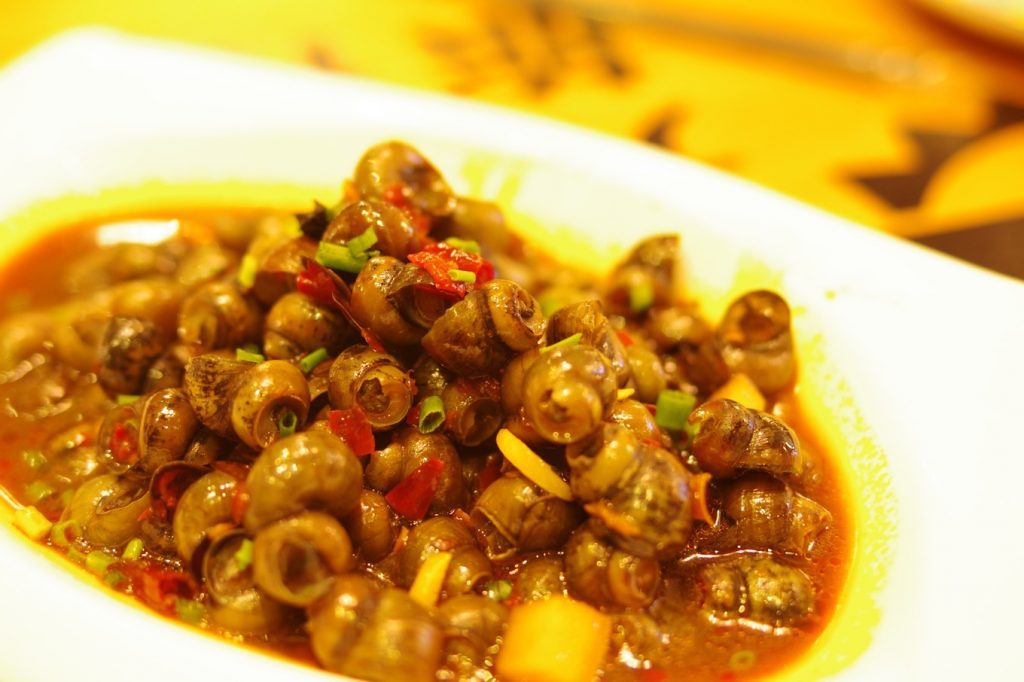 The above photo is the famous viviparidae (river snails). It's selling at a relatively cheap price (just around 10 RMB). It's the natural habitat of the Xitang river so it's cheap. This is a must try dish when you visit Xitang! The taste is good!
Accommodation in Xitang Ancient Town
Most hotels in the town are mostly the so-called "Ke Zhan" in China. They are privately-owned home stay furnished in a traditional and vintage way. Don't forget to experience the famous vintage wooden engraved bed. We stayed in a "Ke Zhan" called called Stone Times.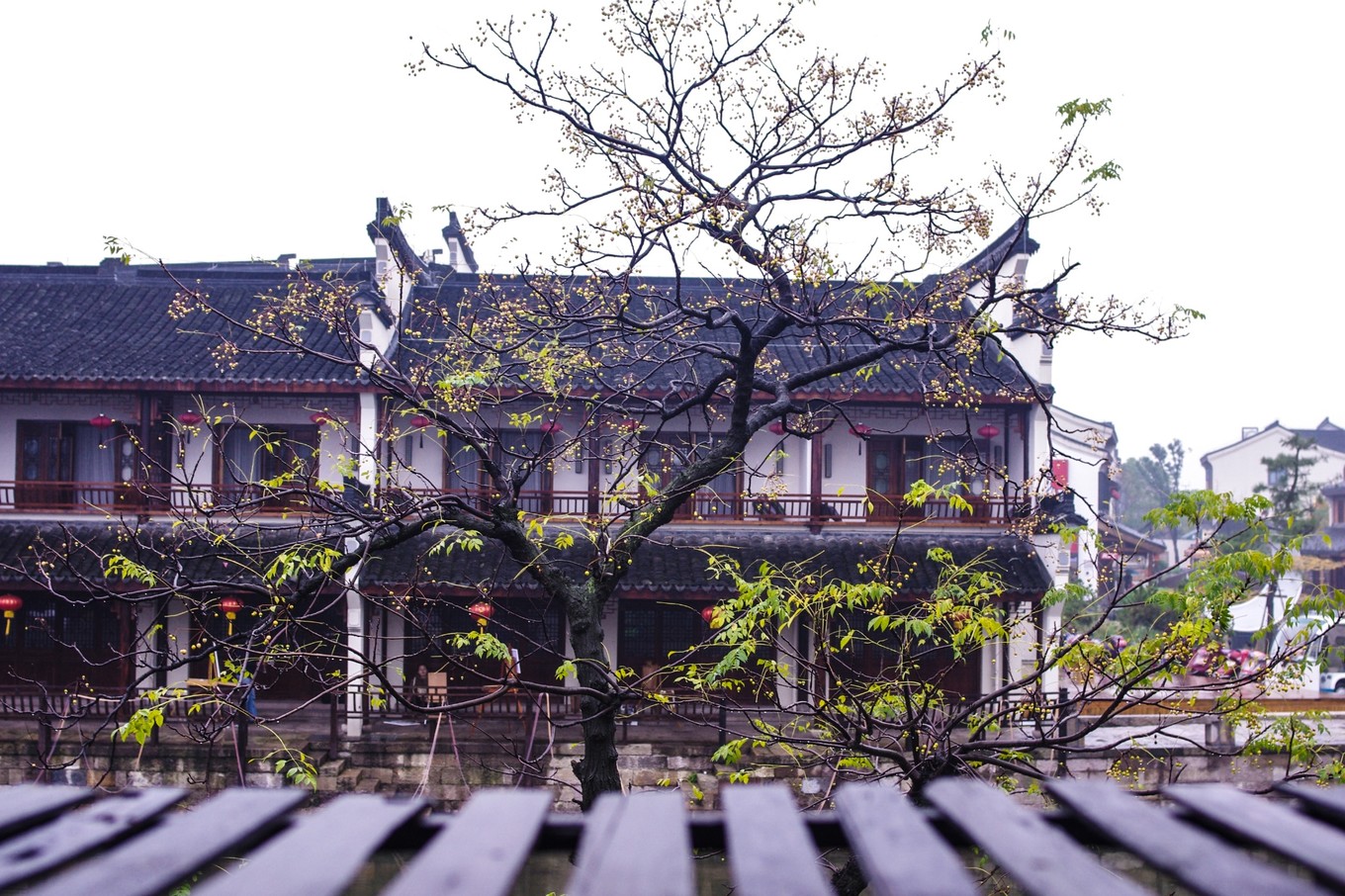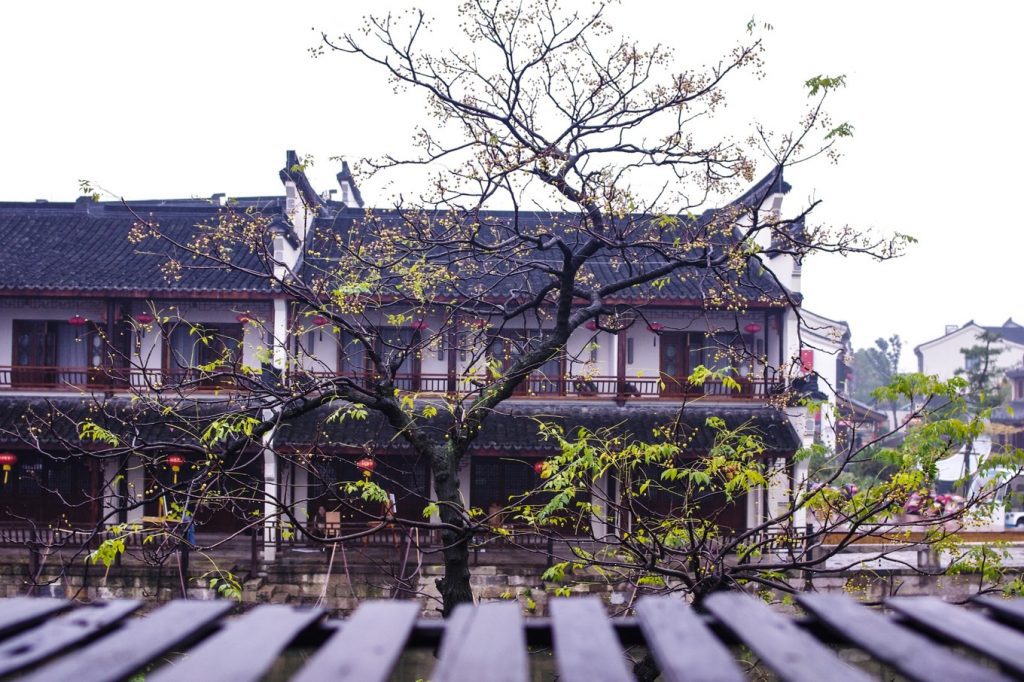 On average, the price per night is 200 to 300 RMB without breakfast.
What to do in Xitang Ancient Town
Local culture: Xitang is well-known as a living old town – because local people are still living here. Visitors can walk around the town and experience the same life just like the locals.
Buildings: There are countless bridges, lanes and sheltered streets, all waiting for you to explore and appreciate.
Night life: After sunset, Xitang will begin buzzing with activities as all bars and pubs are opened for business.
Boat: Boat is the most common vehicle in the town. Boat riding is a good experience to appreciate Xitang scenery from a different angle. That's the essence of Oriental Venice 🙂 .
Tips on visiting Xitang Ancient Town
Book hotel in advance. Book early especially if you are travelling during the peak seasons in China -CNY, May, July, August and Oct.
Bring your umbrella. Note that it is rainy season from November onwards.
If you want to take an impressive photo, be sure to wear the traditional Chinese dresses.
Do stay one night to experience the different lifestyles in Xitang.
---
FAQs on Visiting Xitang Ancient Town
What makes Xitang Ancient Town special?
Xitang town is a gem known for its picturesque canals, well-preserved historic buildings from the Ming and Qing Dynasties, and vibrant local culture. It's often referred to as a "water town" due to its charming waterways and bridges.
How can I reach Xitang Ancient Town?
Getting to Xitang ancient town is easy – you can take a bus or train from nearby cities like Shanghai, Suzhou, or Hangzhou. Once you're there, taxis and local buses are readily available for getting around town.
Is Xitang ancient town family friendly?
Absolutely! Xitang offers a delightful experience for families. Kids will love the boat rides, cultural activities, and trying out local treats. Exploring the narrow streets and learning about the town's history can be both fun and educational.
What are the must-see attractions in Xitang?
Don't miss the iconic Three Bridges, known as "Three Lanes and Seven Alleys." The West Garden and the ancient stage at the Temple of the Seven Masters are also popular spots that showcase Xitang's unique charm.
Can I take a boat ride in Xitang?
Yes, boat rides are a fantastic way to soak in the beauty of Xi Tang's waterways and architecture. They offer a serene perspective of the town and allow you to enjoy the tranquility of the canals.
What local dishes should I try while in Xitang?
Make sure to sample the renowned Xitang rice cakes, or "nian gao," as well as the delightful street food along the alleys. Treat yourself to candied fruits and "eight treasures rice" for an authentic culinary experience.
Can I stay overnight in Xitang town?
Absolutely! Staying overnight adds to the enchantment. There are cozy guesthouses and charming boutique hotels where you can experience Xi Tang's ambiance once the day-trippers have left.
When is the best time to plan a trip to Xitang?
Spring (April to May) and autumn (September to October) offer pleasant weather and fewer crowds. The annual lantern festival, usually held in January or February, is a magical time to witness the town's festive spirit.
Are guided tours available in Xitang ancient town?
Yes, you can join guided tours to learn about the town's history and culture. Group tours and local guides can enhance your experience and provide insights into Xitang's hidden treasures.
Can I purchase souvenirs in Xitang?
Absolutely! Xitang offers a variety of unique souvenirs such as traditional crafts, silk products, local teas, and handcrafted ceramics. Exploring the charming markets and boutiques is a great way to find memorable keepsakes of your visit.