Talking about magical landscapes, what destinations will come into your mind? For many of us, we might have been amazed by thousands of photos of the colourful hot air balloons floating above a range of valley, canyon, hills and unusual rock formation in Cappadocia, Turkey. That is one of the places I dream of going someday and luckily I recently explored a similarly beautiful place in the northwest of China which also shows a magnificent landscape.
This is the Zhangye National Geopark, Gansu. If you are still not familiar with the place, here are the posts we used to introduce various interesting aspects of the province:
Similar to the formation of the Capadoccia's landscape, this so-called Danxia landform is also a result of deposits of sandstone and other minerals that occurred over 24 million years. Wind, rain, and time then sculpted extraordinary shapes, including towers, pillars, and ravines, with varying colours, patterns, and sizes. That's why it has been voted by Chinese media outlets as one of the most beautiful landforms in China.
Those layered mountains are smooth, sharp and several hundred meters tall. They look like rainbows if you are lucky to see a clear sky after rainy days when dust are showered away.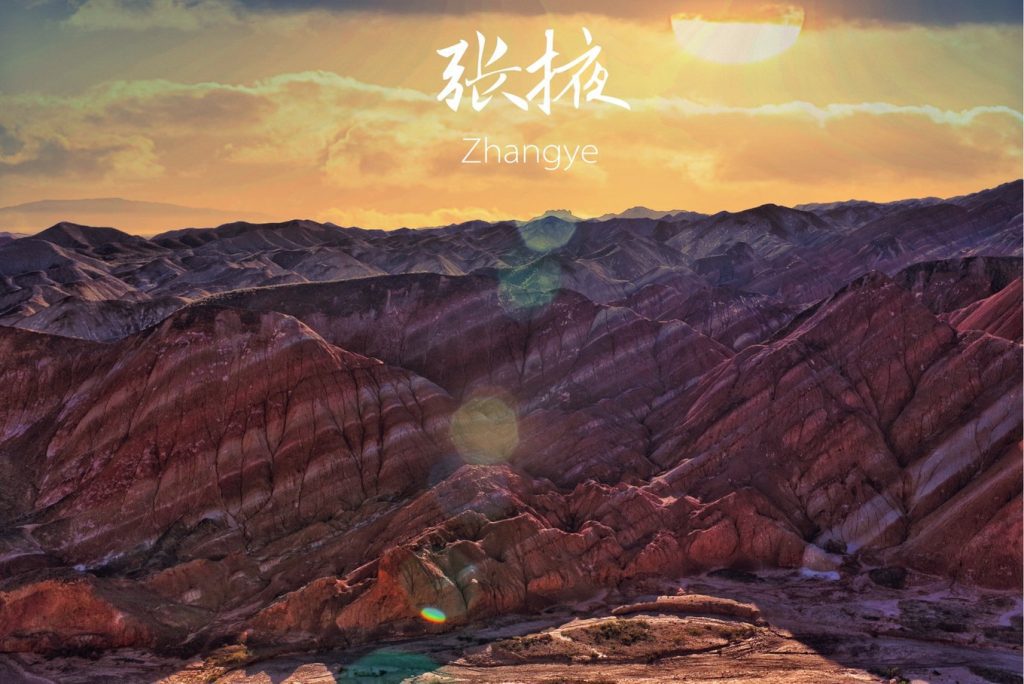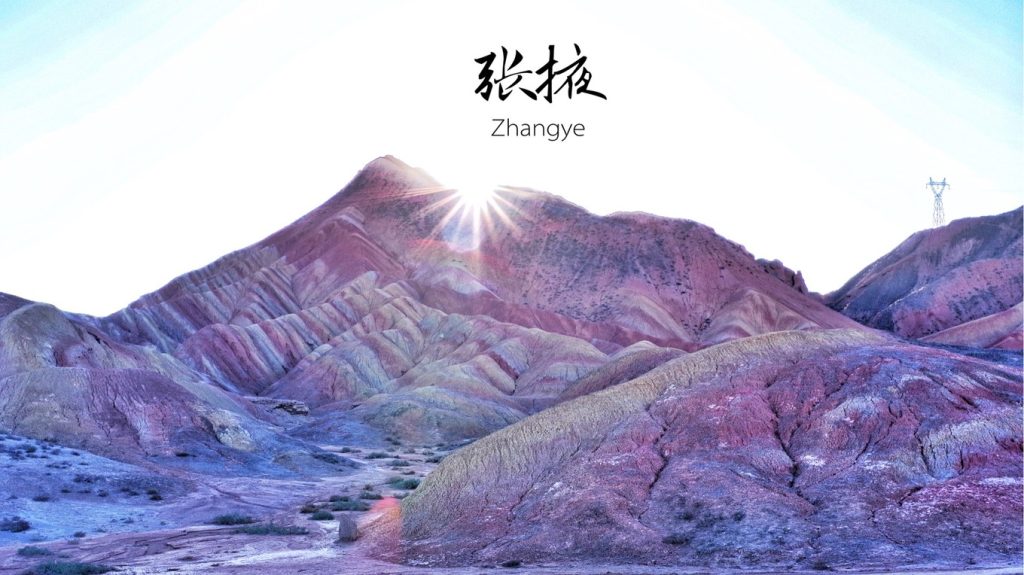 The park itself is big, consisting of 4-5 observation platforms, depending on the season. Each platform is connected by sightseeing bus and they are only one-directional! So do plan your route wisely. In addition, there are many activities to do too including hot air balloon, paragliding, helicopter and etc. We do recommend an off-peak season (anytime except CNY, July, August, Oct when Chineses are having public holidays together) as the bus waiting time might be more than 1 hour at each station when it's the holiday season. 
I went there in October. As you can see from the photos, it was extremely cold and I nearly got frozen by the piercing northern winds. So do remember to bring and wear enough clothes. A hat is necessary as it prevents you from a headache caused by the strong wind! Also, watch out for the traffic when hiking around mountains.
For foreigners, the place might not be easy to reach. Except for a road trip navigated by Baidu/Google map, visitors can join a local one-day tour from Zhangye city. Alternatively, just take the tourist bus from the city. It's about 30 mins time only.