Shantou Old Town District is one of the popular tourist attractions to visit when you are in Shantou. The old town is located in the western part of central Shantou which is just around a short 15 minutes car journey from our hotel, Happy Hotel Shantou. My first impression of Shantou Old Town is that this district feels just like a European city which looks to be in ruins. The old historical building looks torn out and dilapidated. Having said, I do think this is what makes Shantou Old Town a worthy place to visit if you are into historical architectures. The whole district feels old and there are also many buildings into preservation and construction works.
Shantou is also known as "Swatow" in local dialect. The city is prominent in the 19th century, facilitating as a port, trading with the West.
---
Heritage History of Shantou Old Town
Imagine the cobblestone streets winding through ancient buildings that have stood the test of time for over 1,800 years. Shantou Old Town has seen it all—from the Tang Dynasty to the present day, and it wears its history like a badge of honor. As you step foot into the charming Shantou Old Town, you're not just a visitor; you're becoming a part of its incredible narrative.
The story of Shantou Old Town begins during the Tang Dynasty, when it blossomed into a bustling port, connecting China with the rest of the world through maritime trade. Imagine sailors, traders, and adventurers from all walks of life converging here, creating a melting pot of cultures that's still palpable in every nook and cranny.
---
Shantou Old Town Tour
The architecture of Shantou Old Town will blow you away. This place is like a living canvas where different styles collide in the most harmonious way. From traditional Chinese courtyard houses that whisper tales of generations past to those elegant European-style mansions with their intricate balconies—each building has a story to tell.
Here are some of the places we visited and the food we tried when we explore around Shantou Old Town District in our morning tour.
Pavilion in Little Garden Park, Old Town District (汕头市小公园)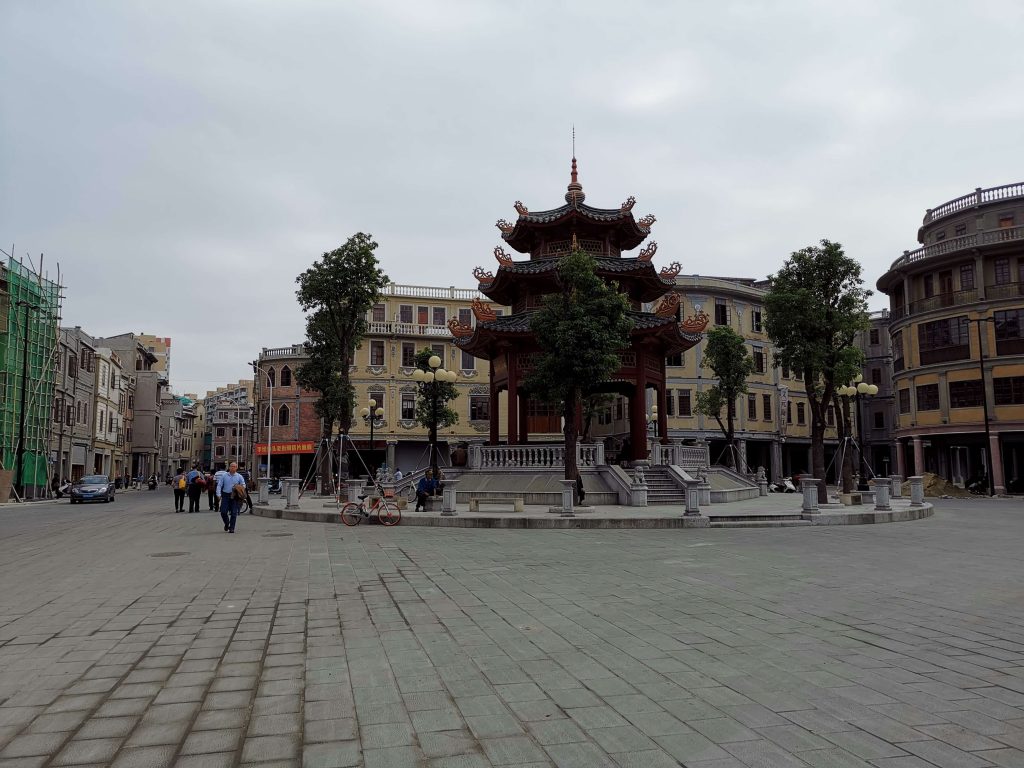 Little Garden Park is built in the early 1930s (but was recently re-built). The pavilion in the Little Garden Park is popular photo worthy place among visiting tourists, so be sure to take a photo for memories. Little Garden Park is the commercial & cultural center of Shantou Old Town, and is a witness of the prosperity of the historical Shantou.
Lao Ma Gong Zong Qiu (Chinese Dumplings)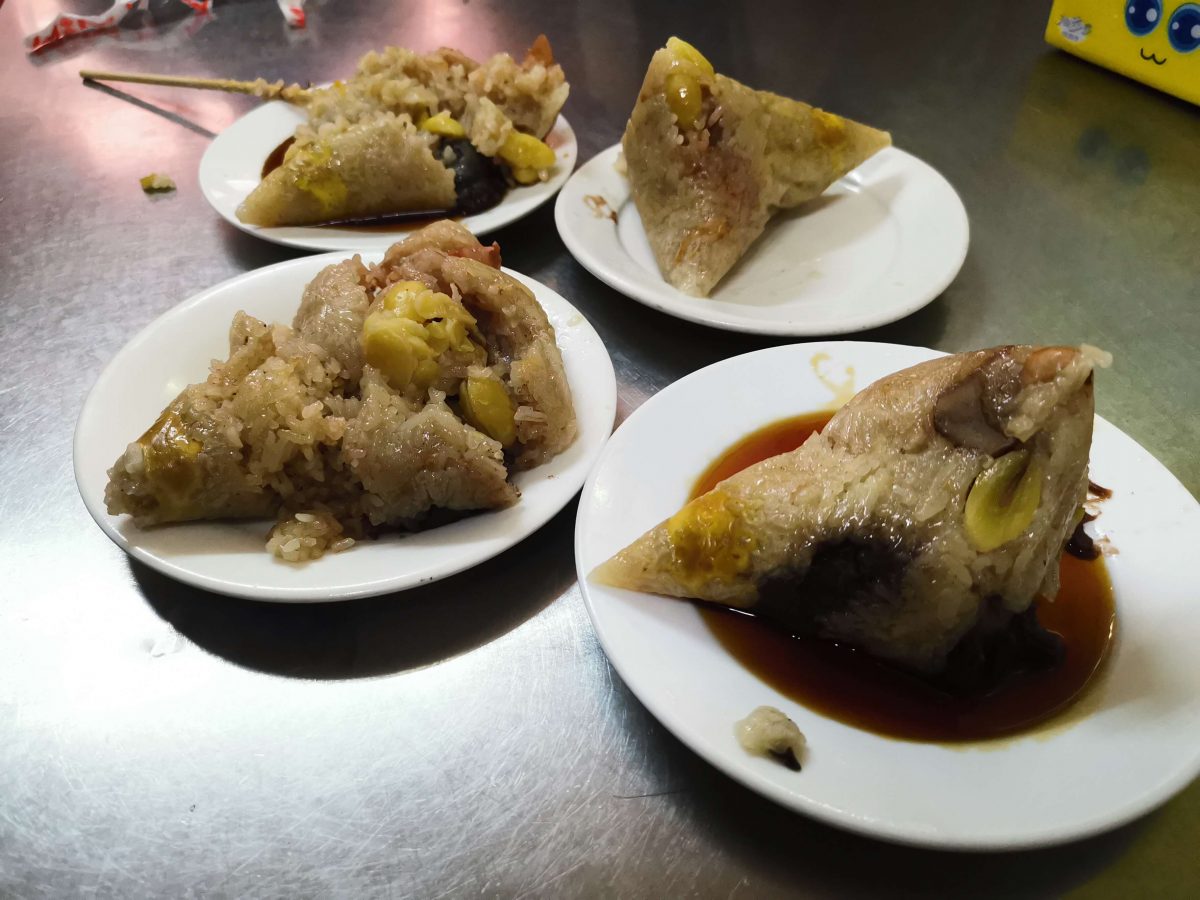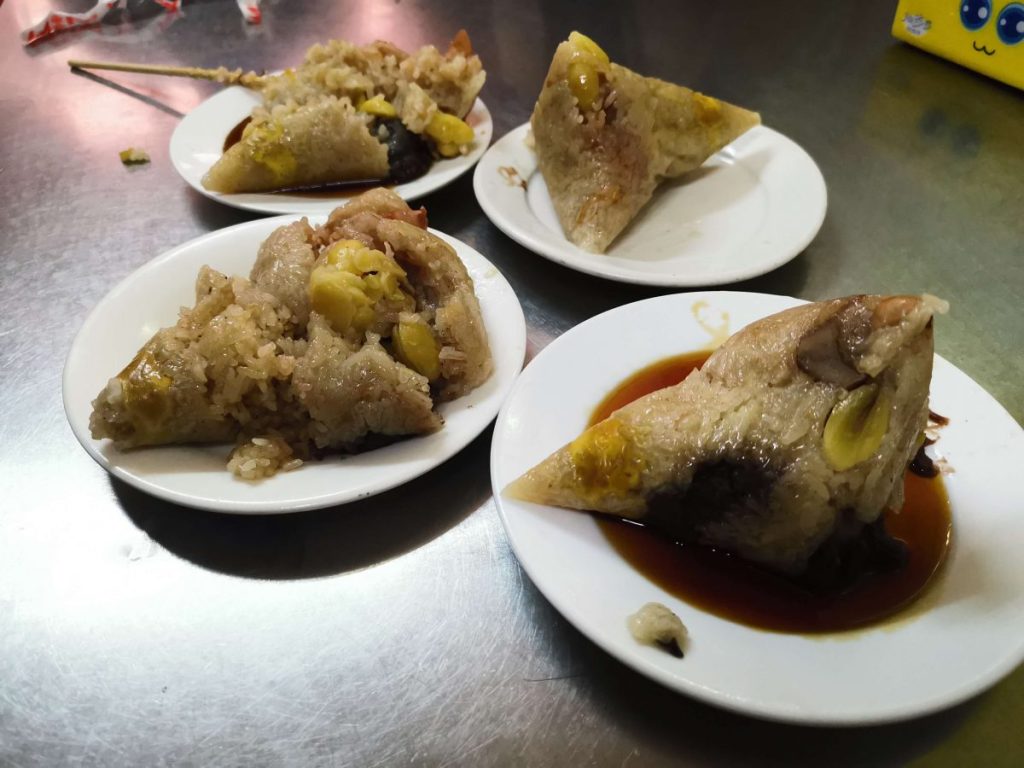 We had our second round of breakfast in Lao Ma Gong Zong Qiu, which is quite a famous shop selling authentic Chinese Teochew dumplings. The shop is quite easy to locate (just a few minutes walk away from the pavilion in Little Garden). Note that the shop is pretty small with a few wooden tables set up. Frankly speaking, I myself do not quite like the fact that they put "dou sa" (sweeten bean paste) in the dumplings together with the meat. I do find it's a weird combination. I guess I'll still prefer the Singapore adaption of Chinese dumplings. Nevertheless, Lao Ma Zong Qiu is still a worthy local snack to try out.
Address: No.5-7 Xinguan Street, Jinping District, Shantou, China
---
Shantou Bu (汕头埠)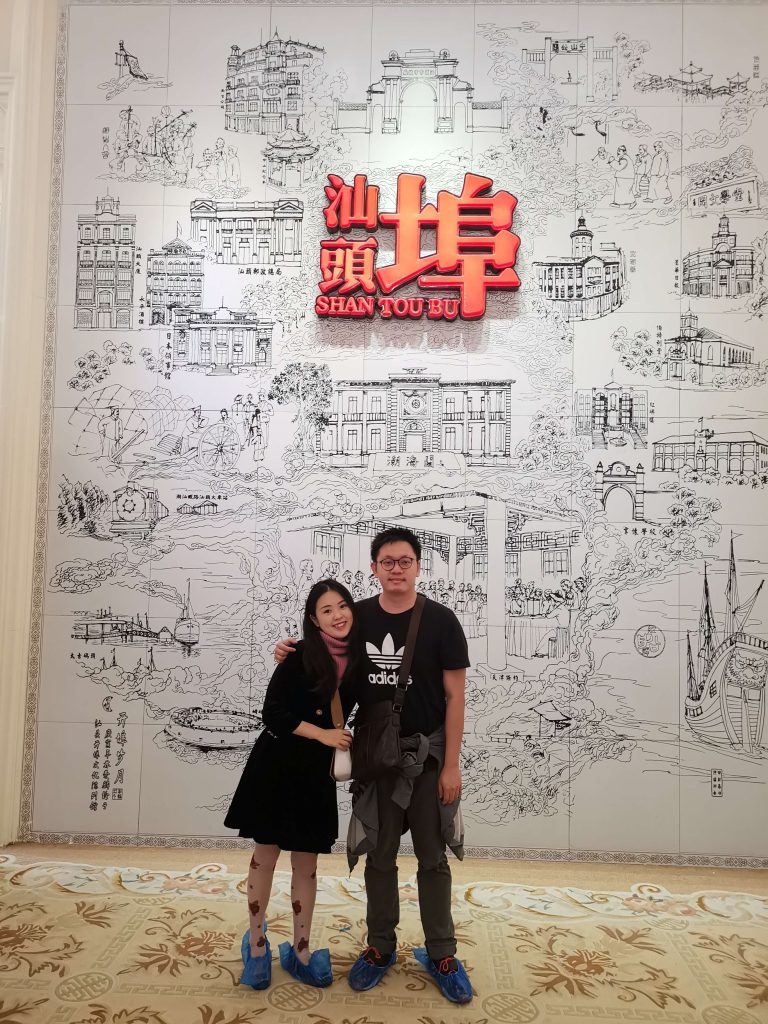 This is an old building which has been transformed into a cultural exhibition hall in Shantou. It was originally built in the 1907s and was first owned by the Taiwanese Shantou bank. The first thing you stepped into the entrance, you will be able to see a big wall mural which showcase the major events of the past hundreds years since its beginning.
---
Shantou General Post Office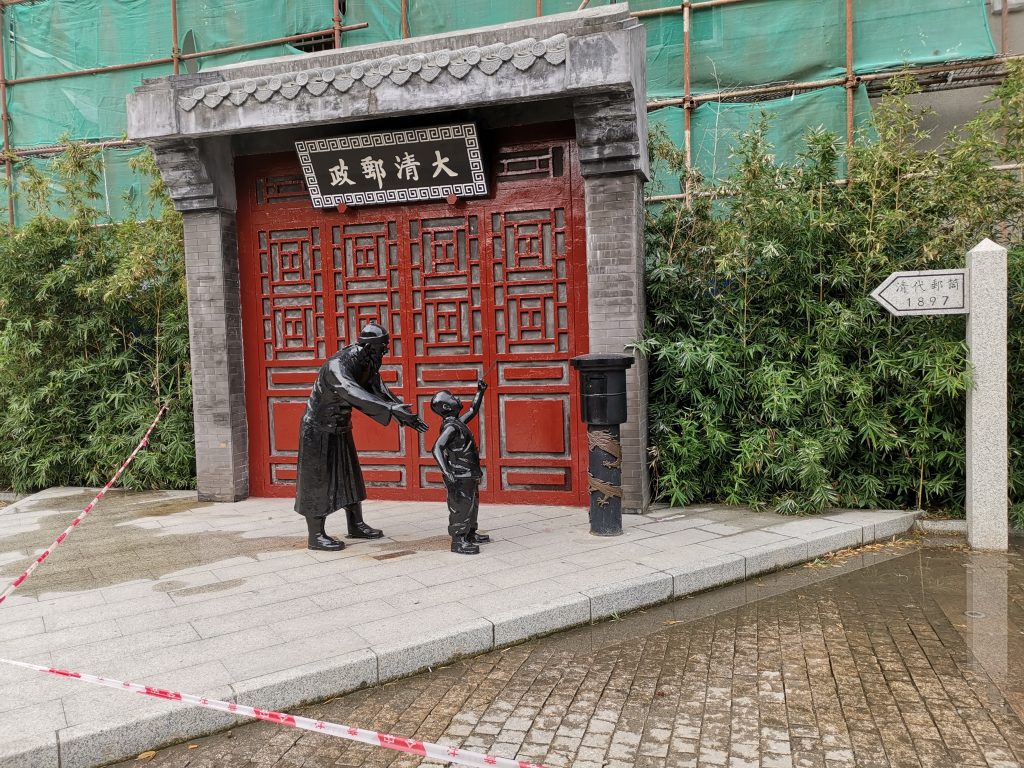 Shantou was in fact one of the earliest cities in China to start modern postal service. It opened its postal service in the Customs Office in the sixth year of Tongzhi (1867). In 1897, it officially set up the General Post Office in Shantou. It was one of the first 25 post offices in China.
---
Shantou Old Buildings
While the winds of change have swept through Shantou Old Town, the locals and authorities are the true guardians of its heritage. Through painstaking restoration and conservation efforts, they've given a new lease of life to the town's architectural treasures. It's like the past is being revitalized right before your eyes!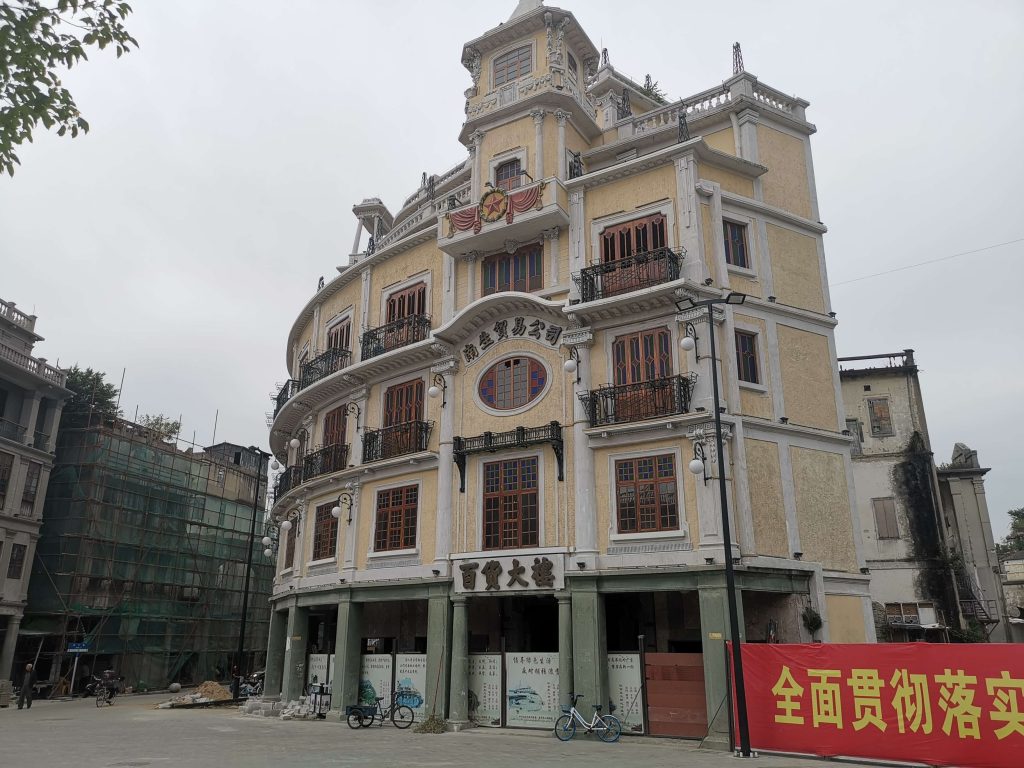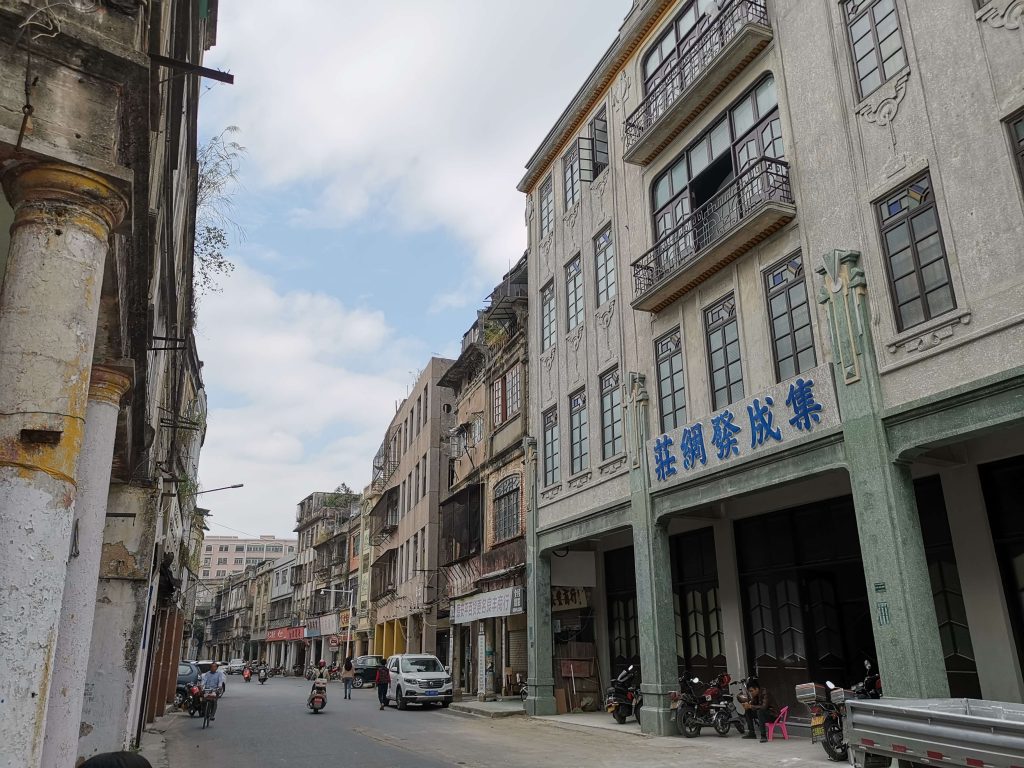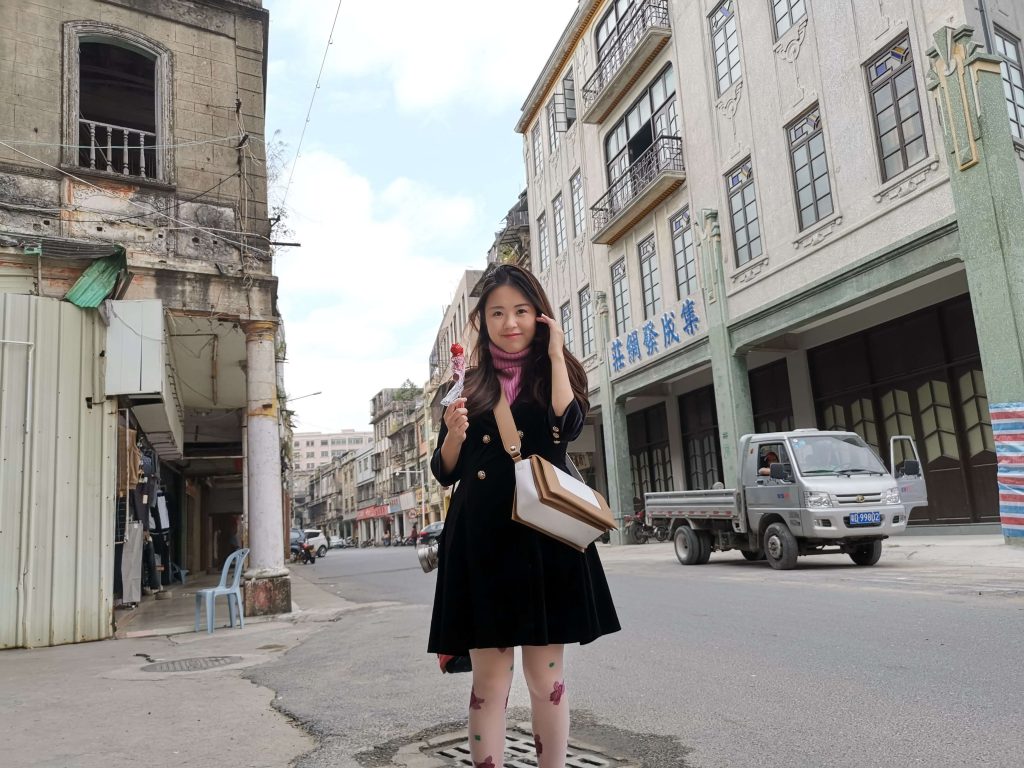 As you walk around the old town district, you can experience and enjoy the scenic old architectural buildings at the same time.
---
Lao Zi Niang Cao Gao (老姿娘炒糕)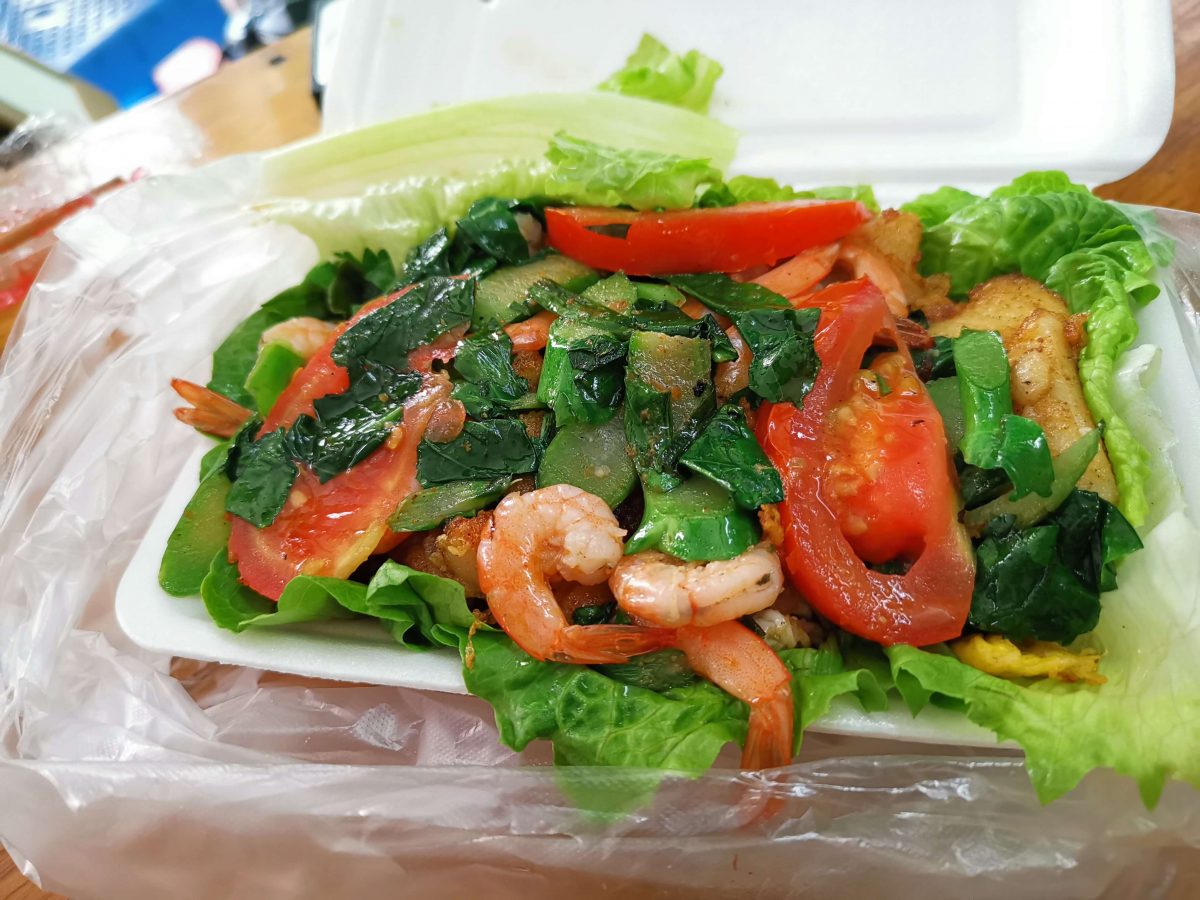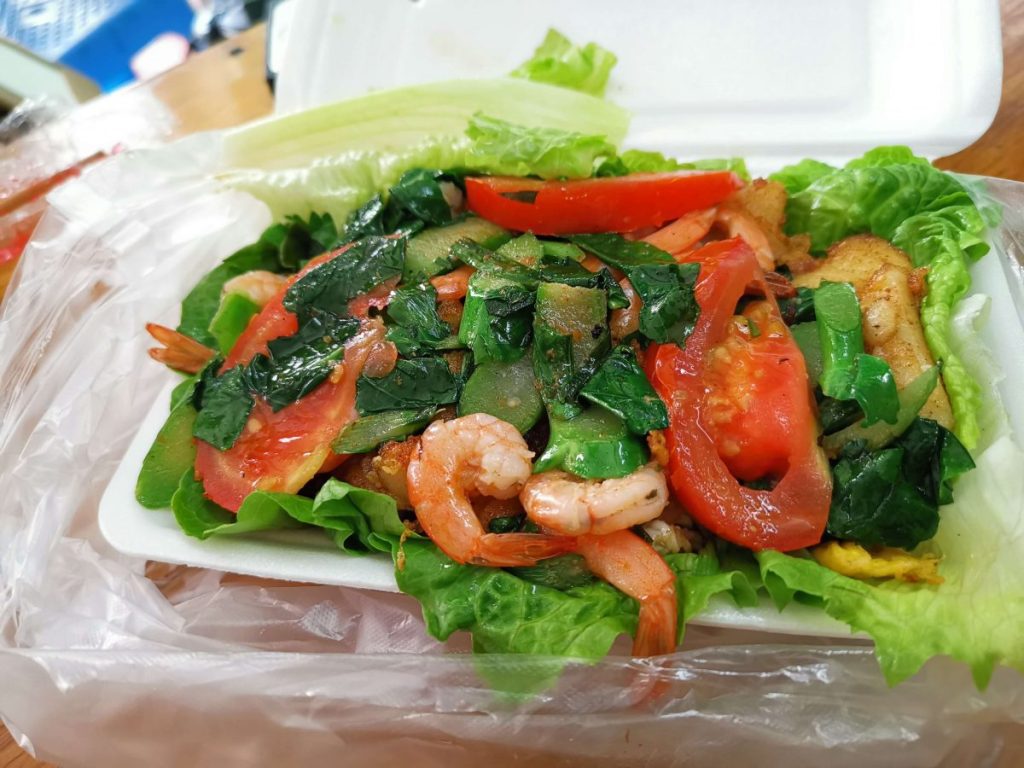 Lao Zi Niang Cao Gao (老姿娘炒糕) is a well known shop selling tasty fried carrot cake and fried oyster egg omelette. This is a shop that is very popular among the locals and we only uncovered it after reading through several reviews in Chinese sites. The serving is great and the boss is very generous in their seafood ingredients. If you enjoy local food, you must try this out!
Address: Opposite to Sishun Medicine Bank, No. 44 Zhenping Road, Jinping District (near mass cinema)
---
Superfresh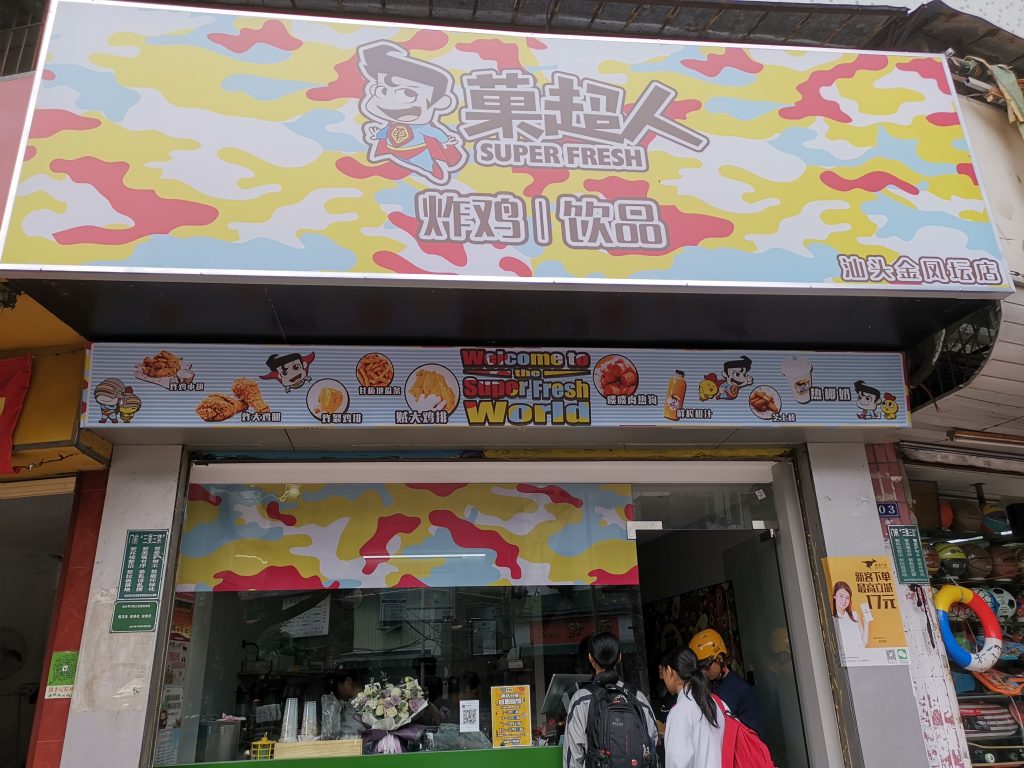 Superfresh is a small fruit juice shop that we spent some time in while waiting for our private hired van. The shop serves good and fresh fruit juices, teas and even chicken cutlet snacks. This shop seems to be fairly new though.
---
FAQs around Shantou Old Town
Where is Shantou Old Town located?
Shantou Old Town is situated in the southeastern part of China, in the Guangdong Province.
What is the historical significance of Shantou Old Town?
Shantou Old Town dates back over 1,800 years and played a pivotal role as a bustling port along the maritime Silk Road, connecting China with other parts of the world.
What makes Shantou Old Town's architecture unique?
Shantou Old Town boasts a diverse architectural landscape influenced by Chinese, Western, and Southeast Asian styles. You'll find everything from traditional courtyard houses to European-style mansions.
What are "qilou" buildings, and why are they special?
"Qilou" buildings are characterized by their covered arcades along the streets, a tribute to the town's maritime trading history. These structures offer shelter from the elements and house shops, teahouses, and eateries, creating a unique atmosphere.
Can visitors explore the interiors of historical buildings?
While not all historical buildings are open to the public, several sites such as the "kaiyuan Temple" and other landmarks allow visitors to explore their interiors and learn about their history.
Are there markets in Shantou Old Town?
Yes, Shantou Old Town is known for its bustling markets, with the "Qingping Market" being a highlight. Here, visitors can experience the vibrant local culture, sample fresh produce, and discover unique treats.
How is the cultural heritage of Shantou Old Town preserved?
The local community and authorities have undertaken restoration and conservation efforts to preserve the town's architectural heritage. Additionally, the town hosts traditional festivals, performances, and workshops to celebrate its cultural roots.
What can families with children enjoy in Shantou Old Town?
Families can enjoy a journey through time together, exploring the historical buildings, markets, and participating in hands-on craft workshops that offer an engaging and educational experience for children.
Are there guided tours available in Shantou Old Town?
Yes, guided tours are often available, providing visitors with insights into the history, culture, and stories that make Shantou Old Town unique. These tours can offer a deeper understanding of the town's heritage.
What's the best time to visit Shantou Old Town?
The best time to visit Shantou Old Town is during the milder months of spring and autumn when the weather is comfortable for exploring the streets, markets, and historical sites without the extremes of summer heat or winter cold.
---
Conclusion
Shantou Old Town is not just a spot on the map; it's an embodiment of the human spirit and its endless quest for connection. The streets, the buildings, and the people—all come together to create an experience that's nothing short of magical.
Pack your bags, grab your camera, and set off on a journey that will transport you back in time and fill your heart with stories that'll last a lifetime. Shantou Old Town is waiting to welcome you with open arms. Are you ready to be enchanted?