The ancient capital of Kyoto is one of the most popular tourist destinations in Japan. From ancient Buddhist temples and historic shrines to the mysterious culture and the charming people, Kyoto offers tourists numerous reasons to visit. Apart from being the cultural center of Japan, Kyoto is also a shopping enthusiast's paradise. Unlike most places in Japan, Kyoto features a unique blend of modern high end fashion stores and century's old antiquated stores selling traditional Japanese crafts and specialty foods. If you have traveled here or planning a trip to Kyoto, here are the 10 best places for shopping in Kyoto.
Best Shopping Places in Kyoto
Kyoto Handicraft Center
If you are looking to buy something that will be a constant reminder of your trip, this is definitely the best place to buy souvenirs in the whole of Japan. One of the things that has led to its popularity is it's superior quality products which are averagely priced unlike in other places. It is located in the city's historic Higashiyama district and features everything ranging from traditional Kimono and Yukata sets to jewelry and earthenware. What's more is that there are free demonstrations where you can learn how to also design those handcrafted souvenirs.
Nishiki Market
Generally known as 'Kyoto kitchen'', Nishiki market is one place you will never ever become hungry while strolling and you will never leave empty handed. Located just parallel to the hustling and bustling Shijo-dori, this market is a delicacies paradise that features every food in Japan including fresh produce, candy, pickles, fried goodies, sea food and crackers.
Shinkyogoku
Shinkyogoku is a long shopping street positioned just a few hundred meters from the famous Nishiki market. This place is lined with some of the cheapest souvenirs and anything local that you can find in Japan. It also offers a great shopping environment for trendy clothes that are cost friendly compared to other malls. This arcade is also lined with plenty of affordable restaurants which only mean that you can never starve while shopping here.
Aeon Mall Kyoto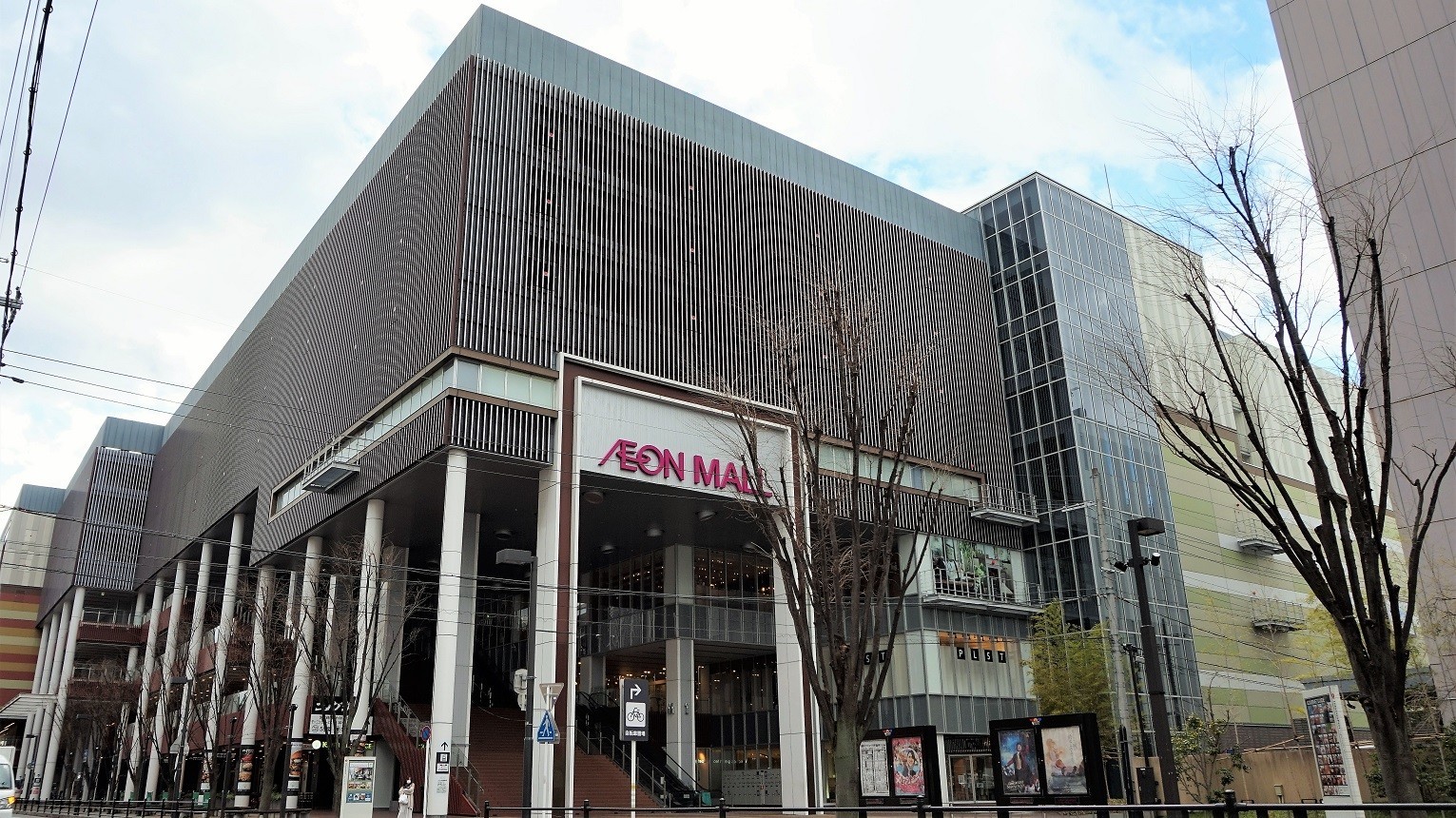 Located just next to the well known hachijo gucho exit of Kyoto Station, Aeon Mall is the ideal place to be for everything and anything. With over 150 shops, you will find everything you are looking for here whether it is electronics, books, groceries or food stalls. Since everything here is tax free, you can be sure of the cheapest items all over Japan.
Higashiyama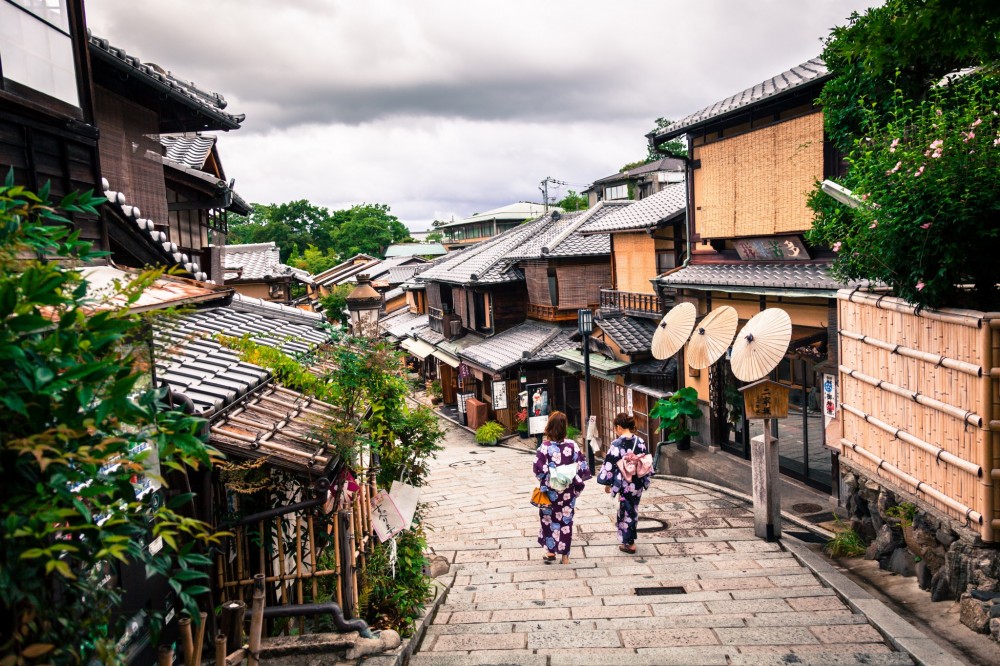 If you are in for some memorable shopping experience then head over to Higashiyama. Positioned outside the city, this Kyoto shopping paradise consists of traditional wooden houses and traditional shops that reminiscence the ancient feeling of Kyoto. Tourists and travelers alike enjoy the vintage old fashioned stores, restaurants, and cafes. While here, you shop around for souvenirs and many other items as you enjoy the beautiful views of the old fashioned shops.
Tozando
Your trip to Japan wouldn't be complete without visiting a least one Samurai maker or Samurai shop. Tozando is one of the well known shops where you will find all authentic samurai swords and many other related samurai items. While shopping here, prepare to marvel at all the complicated and detailed features of the Katana also known as the samurai sword. The best part is that you won't have to worry about registration or exportation documents in case you buy one since the store seller will assist you with all these.
Teramachi
Teramachi is one of the most popular spots in Kyoto thanks to it's reputation that dates back to the Meiji period. Based parallel to another shopping arcade, Shin Kyogoko, you will find almost every store here from clothing stores and footwear stores to specialty stores and drug stores. If you are visiting here on weekends, be sure to wear comfortable shoes and clothing since the place will be definitely packed to capacity with shoppers.
Takashimaya
If you have a few more dollars to spend, Takashimaya is another extravagant store just in the heart of Kyoto. Established in the 19th century, this place has grown to be one of the biggest luxury chain stores in the whole of Japan. The imposing plaza of Takashimaya is not only a shopping building, but also a famous tourist attraction in Kyoto thanks to its beautiful and breathtaking views.
BIC Camera
Japan is well known when it comes to technology and BIC Camera is one of their celebrated electronic stores. Situated adjacent to Kyoto station covering seven massive floors, BIC Camera is without a doubt a one stop shop for all electronic gadgets. This place houses an overwhelming variety of electronics including mobile phones, beauty equipment, toys, cameras, and computers.
Toji Temple Flea Market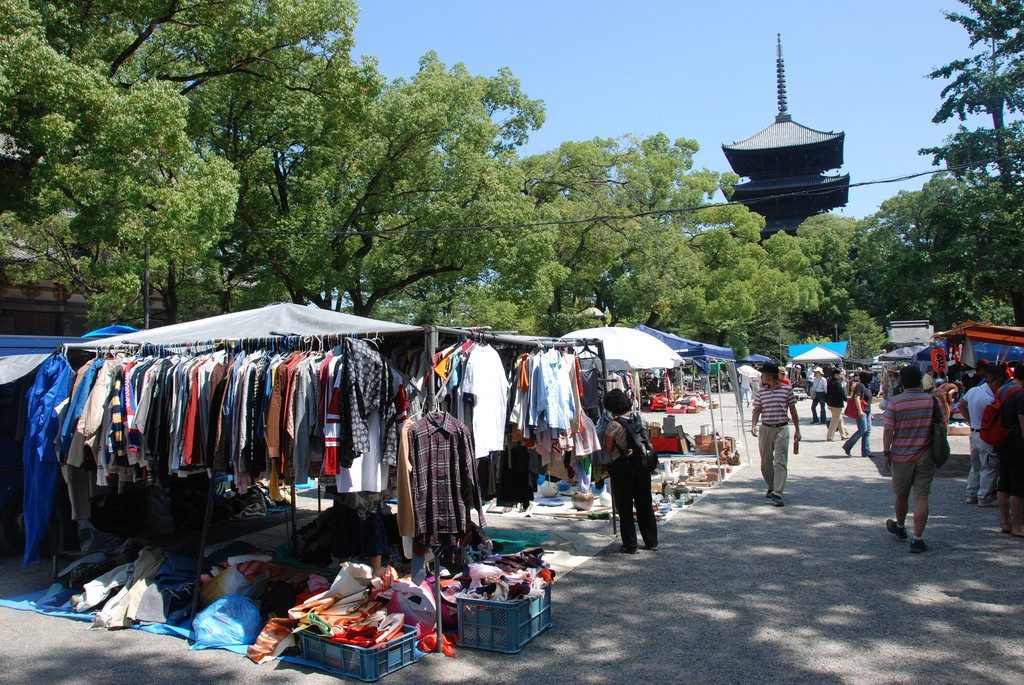 This is the place to visit if you are looking for something unique and interesting. This market opens to the public on 21st of each and every month from sunrise until sunset. All types of vendors come here to sell almost anything including second-hand items. In addition, the vendors selling antiques are catered for every Sunday as they are given a special area to display their antiques.