With over a thousand years of history, centuries-old architecture, and rich cultural heritage, Hanoi is a gem in South East Asia. Unlike Ho Chi Minh City, Vietnam's capital is more of a nostalgic environment with several historical features. At the heart of the city, you will find the chaotic Old Quarter featuring roughly arranged narrow streets, small temples, and other popular attractions that offer tourist with beauty, education, and entertainment. However, just like any other city that you might be new to, there is that feeling of being unsure of where to go and what to do. But with a little knowledge of the place, even 3 days is enough to discover the city's popular sites including the Old Quarter, Halong Bay, and several food markets and local shops. If you have limited time to explore the whole city, here is a 3 days Hanoi itinerary with the best things to do.
Day 1
Morning
When you wake up on the first day, start by heading over to one of Hanoi's Old Quarter sidewalk restaurants for breakfast. You can have one of the country's most popular dishes like a bowl of steaming snail rice noodles. After you are full, you can now make your way to the famous Temple of Literature. Apart from having very unique architecture, this temple is also a perfect place for various artifacts as well as learning all about the Chinese and Confucian roots of Vietnam.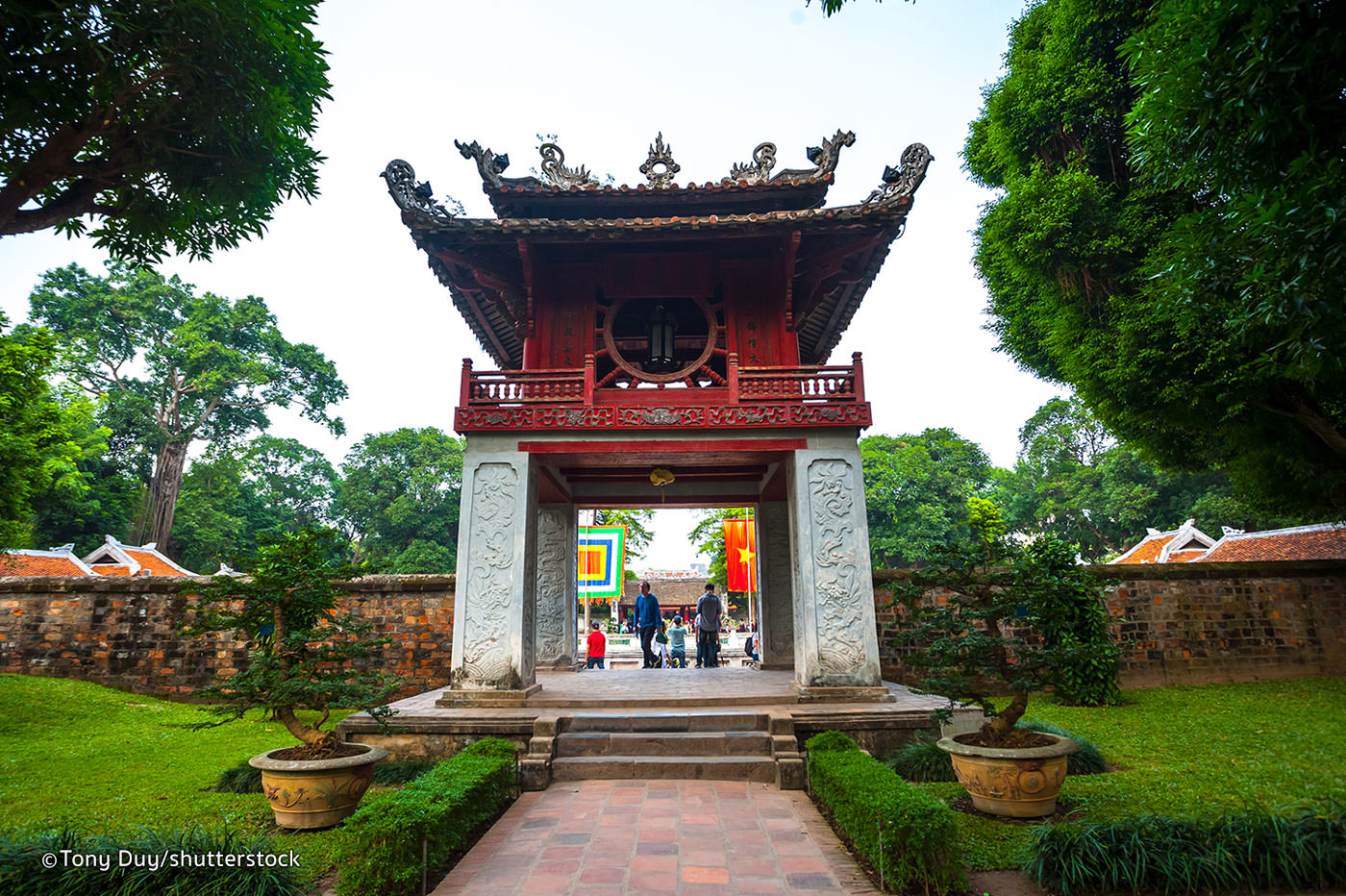 Afternoon
From the Temple of Literature, now head over to the "Cussing Noodles" restaurant for lunch. Here, you can order another popular Vietnamese dish known like Bánh Canh. This is a spicy food which is made from very thick noodle soup and pork hock. When you know feel full enough to continue exploring around, you can now visit another famous site, the Ho Chi Minh Mausoleum. This is a vast memorial that was dedicated to the most iconic Vietnamese leader Ho Chi Minh.
Evening
When the sun begins to go down, you should now leave aside shopping and sightseeing and opt for something relaxing, in this case, the Water Puppet Theater Show. Apart from providing visitors with great evening entertainment, this show also gives you the opportunity to learn more about this ancient art of Northern Vietnam. After this relaxing show, you can now head over to the Bia Hơi Hải Xồm to wind up your day with a freshly brewed beer.
Day 2
Morning and late afternoon
On the second day of your 3 days Hanoi itinerary, you should embark on a quite long journey that will take you to Halong Bay, one of the most beautiful places outside the city. Being the most famous attraction in the city, Halong Bay is a very picturesque place full of biological and geological diversity. This is what has led to it being recognized in 1994 as a UNESCO World Heritage Site. To fully explore this site, you should consider embarking on long kayak expeditions and boat tours that will take you to hundreds of beautiful limestone islands.
Evening
By the time you have fully explored Halong bay, it will be evening. Since you will be now kind of tired, now head back to Hanoi and go and dine at Madam Yen restaurant which is located at 99A Hang Gai St., at Old Quarter, Hoan Kiem Dist. After that refreshing dinner, you can now go for a night drink in one of the small bars along Hoan Kiem Lake area.
Day 3
Morning
On the third and final day, you should wake up very early, around six o'clock, and have hot rice flour rolls in the famous Hang Ga Street. After breakfast, you can take a taxi to the Imperial Citadel of Thang Long. This is another UNESCO World Heritage Site that has a fascinating relic of the country's history. This signifies the site's historical and cultural importance to the locals.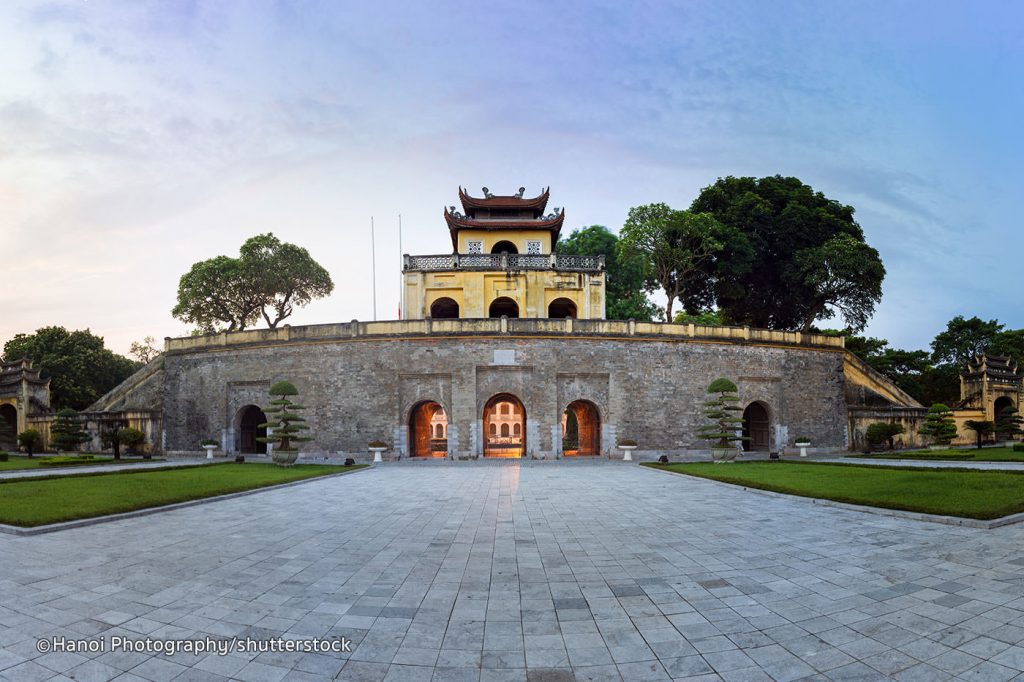 Afternoon
For lunch, make your way to Hue Restaurant which is located at No.61, Dao Tan Street, Ba Dinh Dist. From there, you can visit the Bat Trang where you can walk as you explore and shop at the same time. Here you will not only find several ceramic stores lined up along the road but also a very large Porcelain and Pottery Market. You can try your hand at pottery and create various pottery products as you gain experience.
Evening
In the evening, you should now head back to Hanoi's city center to enjoy dinner at Red Bean Restaurant which is located on 94 Ma May, Hoan Kiem district. After dinner, the best thing to do now would be to find your way to one of the numerous bars near there to experience this vibrant space.
If you are planning to travel to Hanoi but have very limited time, we are hopeful that this 3-day Hanoi Itinerary will provide you with the knowledge you need to get prepared. Whether you are a cultural traveler, adventurer, night-life person, or just a foodie, your 3 days in Hanoi will be the busiest but at the same time the most enjoyable.