Asoke Residence Sukhumvit by Urban Hospitality is one of the Bangkok hotels that are well located strategically near public transportation and shopping malls in downtown Bangkok.
Your Oasis on Asoke…
We found this gem while researching in Agoda for hotels that are near public transport. Being awarded for certification of excellence and travelers choice by Tripadvisor in 2017, Asoke Residence Sukhumvit is a 4-star hotel that offers cozy and comfortable home living style rooms at reasonable rates.
We booked a one-night accommodation in their Deluxe Studio room. The reason why we choose Asoke is that it is located near to the Airport Railway Station (Makkasan Station). It is just a 5-minute (200M) walk to Phetchaburi Station which has a skywalk (Exit 1) to Makkasan Station.
Getting into the room the for the first time, we are amazed by the tidiness and coziness of the room. The wooden flooring complements well with the bed and the furniture. When we pull the curtains open, there wasn't much view except for some construction going on. Our room is located at level 2.
The furniture in the room looks quite aged, but still 'functioning' well. They also have a menu where you can order some room services. If you are not lazy, you can make a trip downstairs to the 7-11 store which is located near the hotel. Drinks at 7-11 are so much cheaper!
This is the electronic safe for you to keep your valuables like money and passport.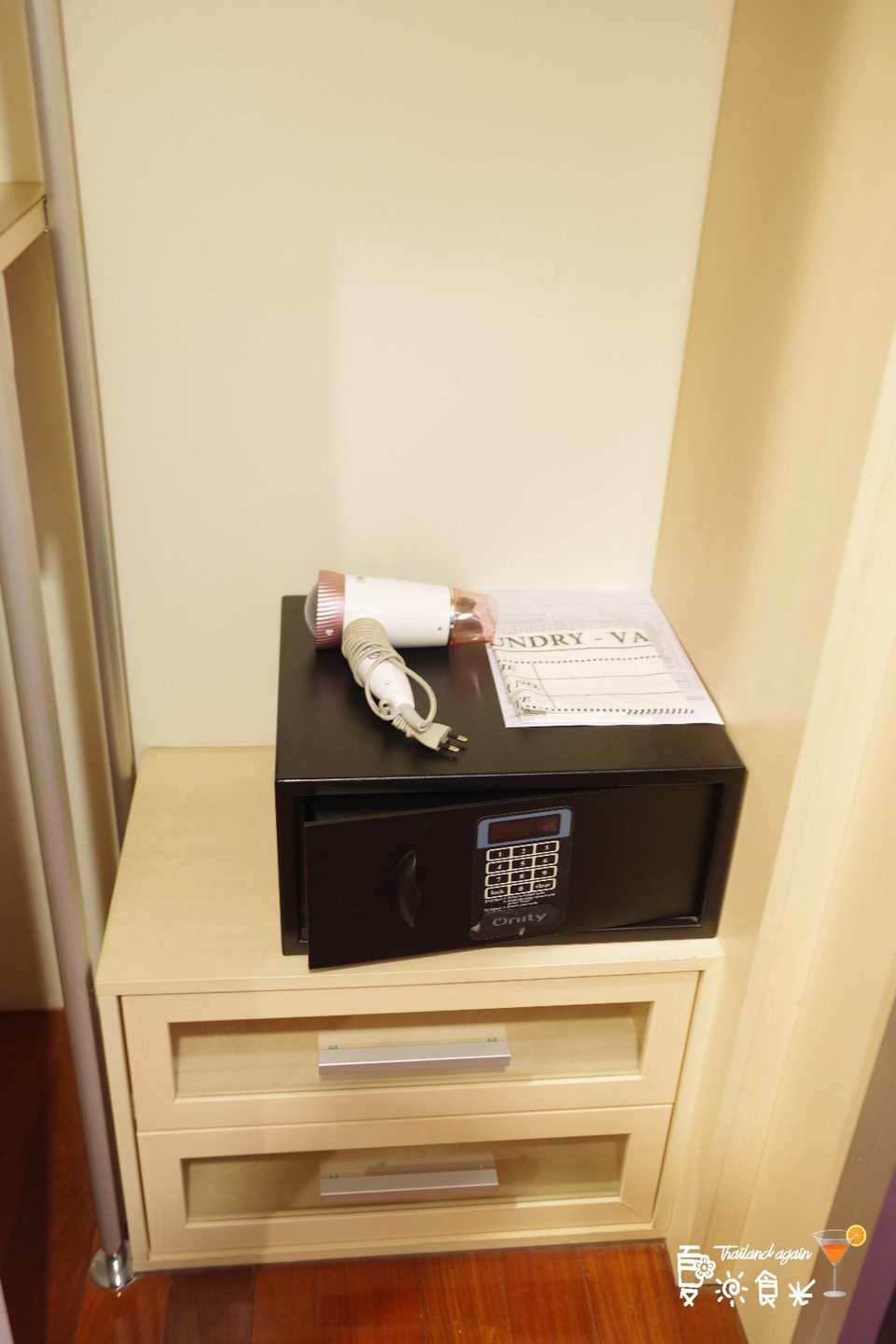 The room is also equipped with an electronic kettle, microwave oven, and a refrigerator. You will be able to find 2 bottles of mineral water in the fridge.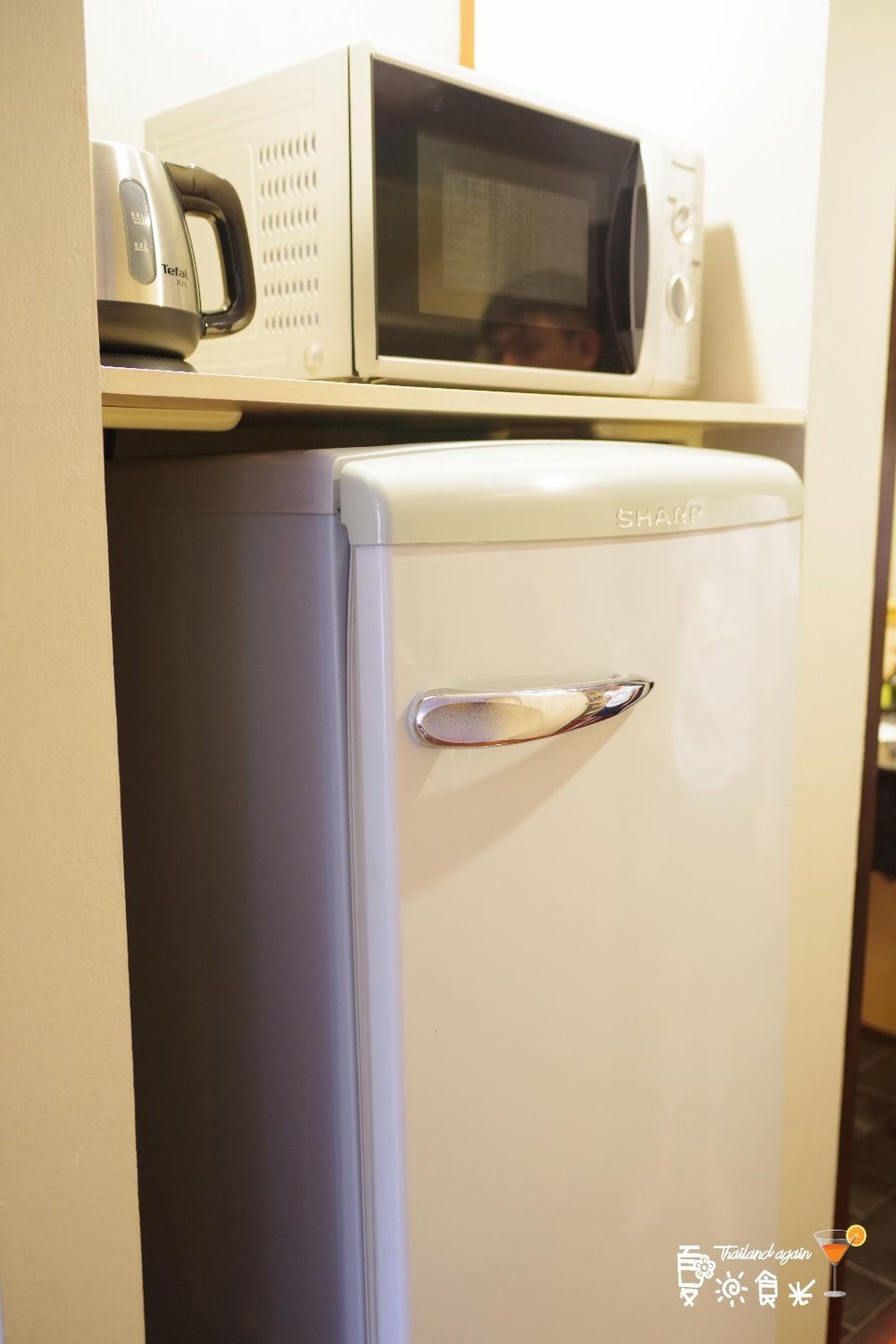 The washroom is small but it came equipped with the necessities. You can find the towel, shampoo, and toiletries easily. There is no bathtub available, just a shower sprinkle. There is also a warning sign to tell guests not to take their shampoo back and it's chargeable if found doing so. 😀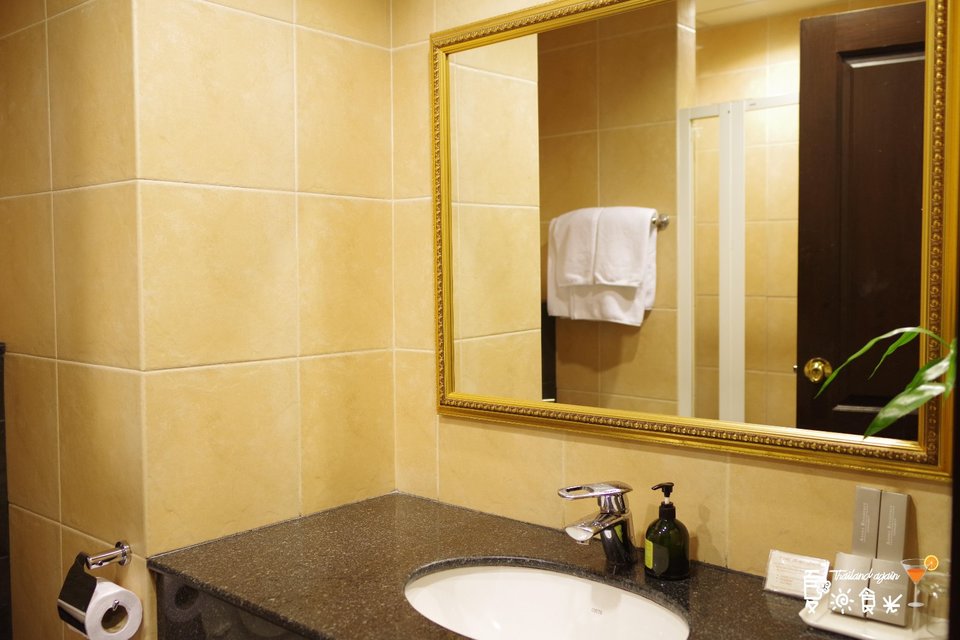 Asoke Residence Sukhumvit has a small swimming pool for you to dip yourselves in. It's very small so don't even think of swimming.
Just beside the swimming pool, there is a small cafeteria as well. Breakfast will be served here.
If you feel like working out, there is a small gym located beside the cafeteria.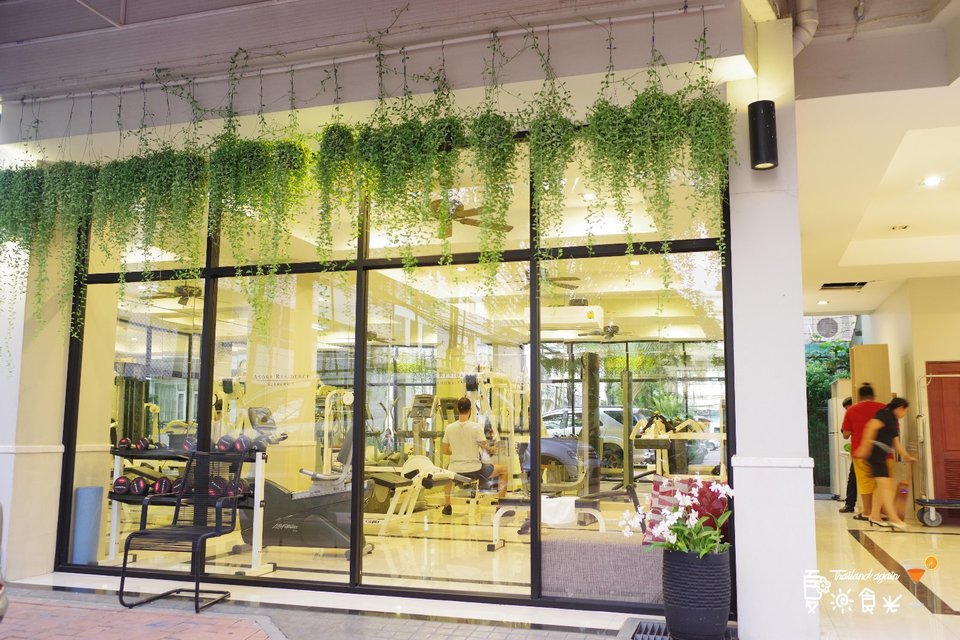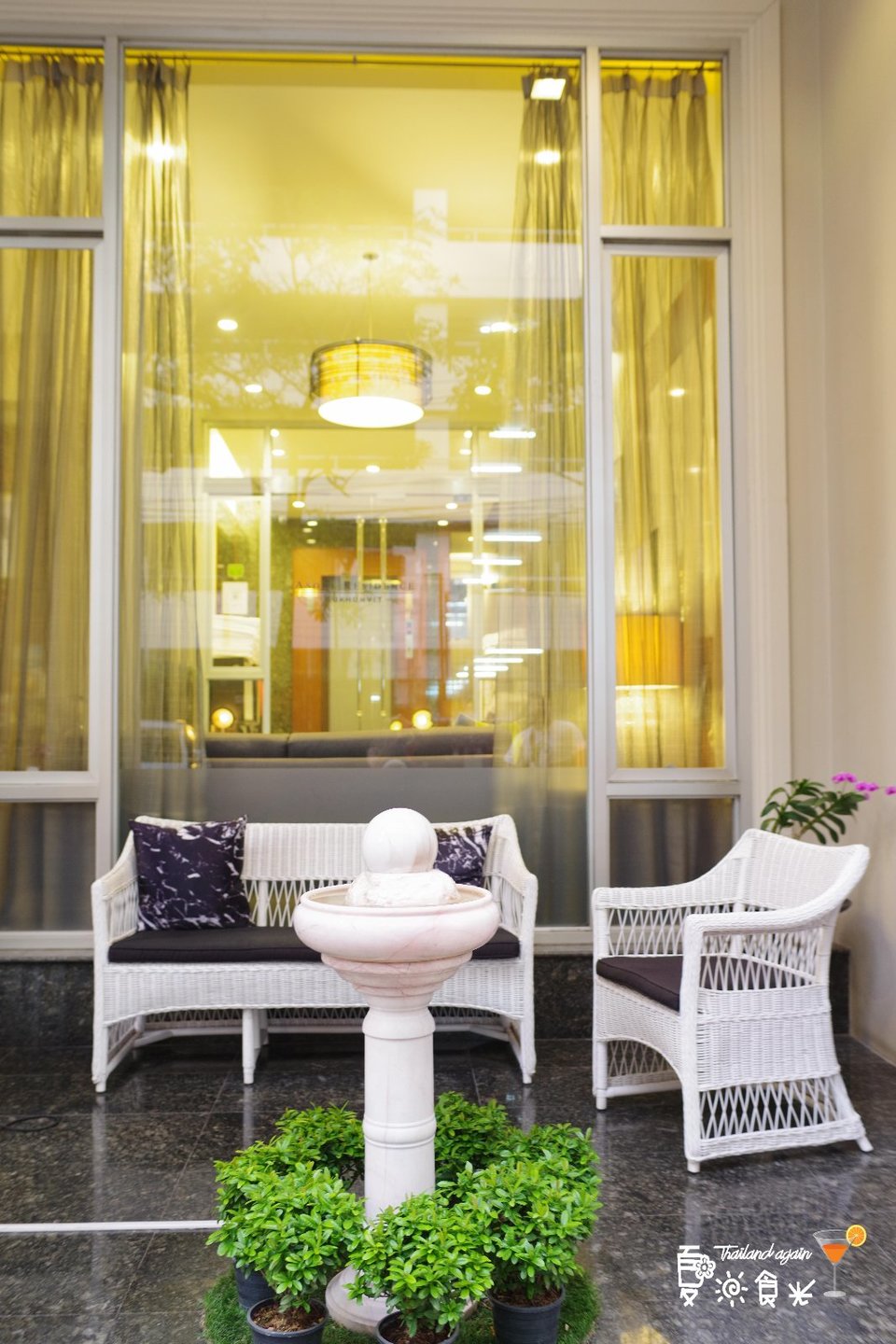 Next time if you looking for Bangkok accommodation, feel free to check out Asoke Residence Sukhumvit!
Cleanliness -

7/10

Location -

9/10

Facilities -

6/10

Room comfort and quality -

6.5/10

Value for money -

7.5/10

Service -

6/10
Summary
We stay in Asoke Residence Sukhumvit for one night. The location is great! It is within walking distance to Makkasan Station and if you commute with the airport railway, it's very convenient. A++ for the location.
Their deluxe room is simple but cozy. However, the furniture looks quite aged though. There is WIFI in the room as well. For the room key, they are using a traditional key, so don't forget to lock the door when you head out. It's not auto lock!
Considering the rate per night, I find Asoke Residence Sukhumvit a worthwhile hotel to stay in. Walking out on the streets below Asoke, you will be able to find a lot of restaurants nearby. Terminal 21 is also within walking distance. It took us around 20 minutes to walk to Terminal 21.