One of the highlights during our trip to Chiu Chow last time was the wonderful homestay experience. There are many well-known hotel chains in Chiu Chow undoubtedly, but we do think to stay in a place like a local does make the trip more meaningful and memorable. And this Nan Mian B&B in Pai Fang Street is definitely the one.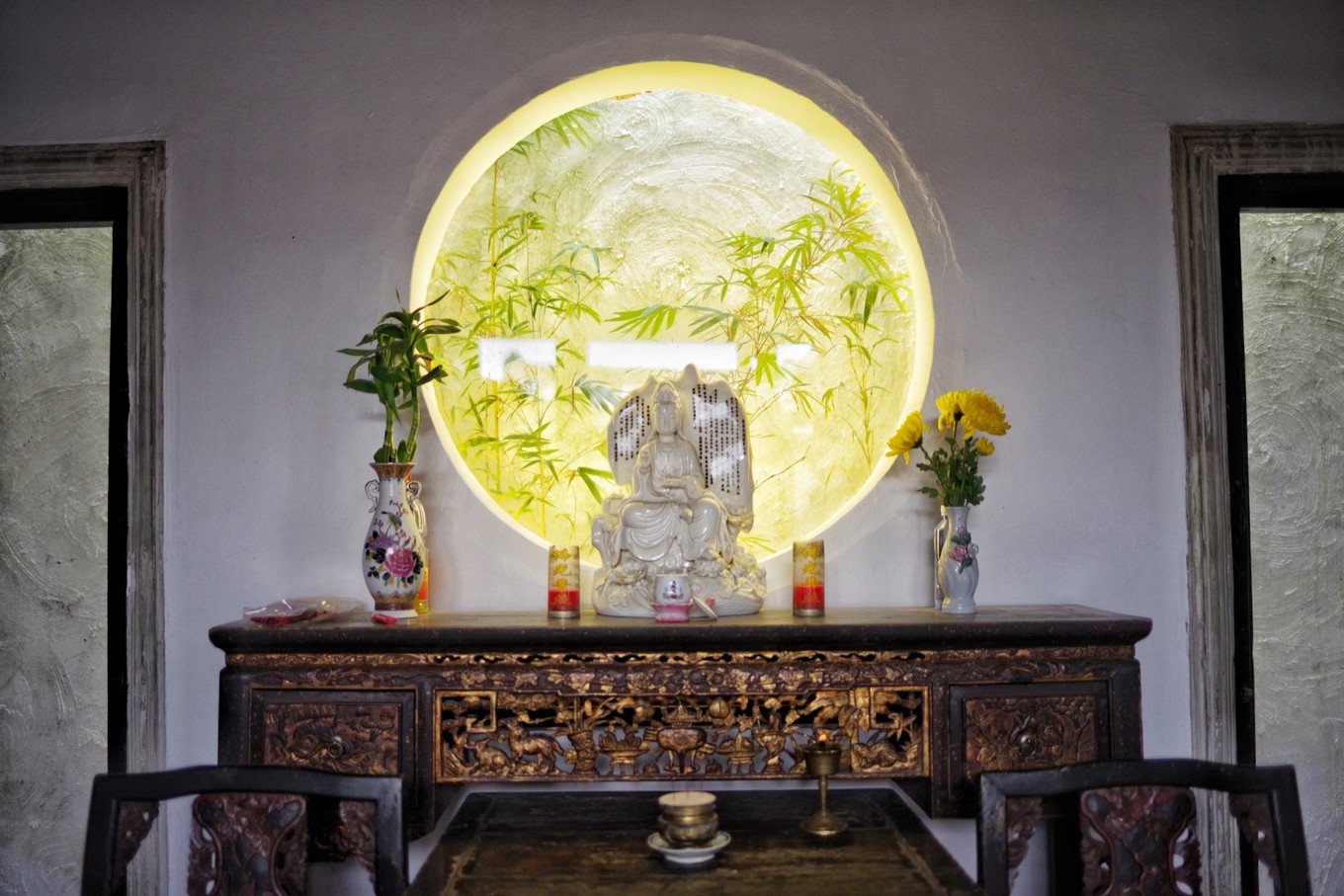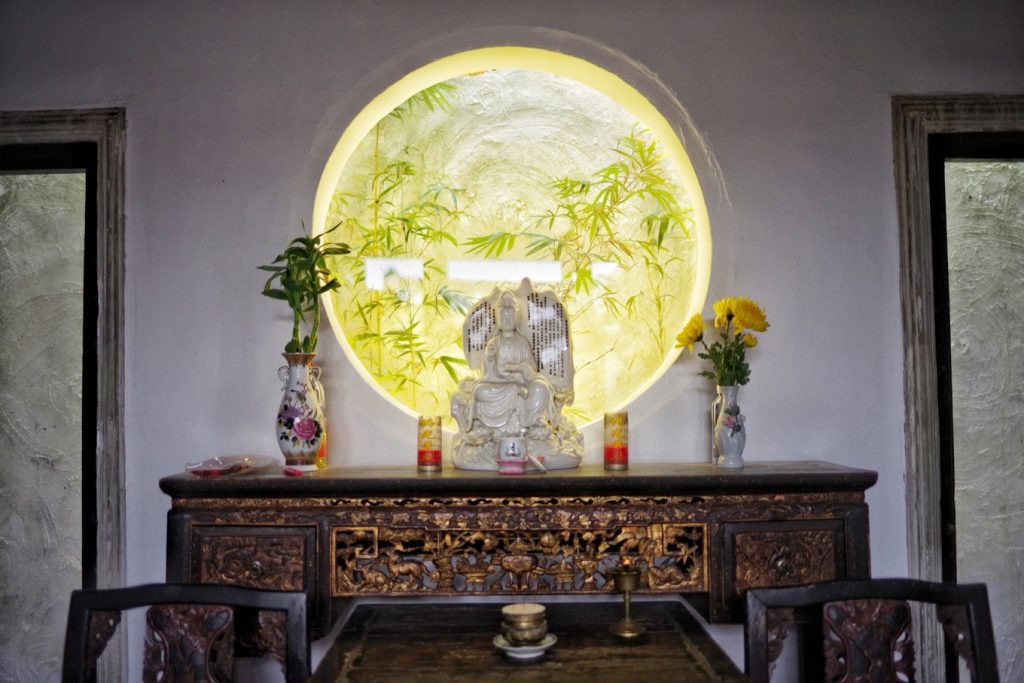 Hiding in a stone alley of Pai Fang street,  the homestay is generally easy to find out. It's a very typical Chiu Chow style house constructed as a quadrangle courtyard. The building was pretty old and has about a history of more than 200 years. From the moment seeing the entrance,  we feel the details on every engraved wood door, carved stone walls and antique furniture. They tried to preserve the old style as much as they can while still adding modern elements to embrace the changing appetites of visitors. For example, the old storage room for a servant was later changed to a washroom for shared use.
Surprisingly, there is a little kitty resting on a small wooden stool. The owner told us he was a stray cat adopted several months ago. I guess animals also like peaceful air.
Teochew people love teas very much. Besides Teochew cuisine, Teochew Tea is another thing they are prod of. It obviously has become a culture here. They treat a visitor with best Chiu Chow tea. No matter acquaintance or good friend, they can talk about everything while drinking a dedicated cooked tea held in a small ceramic teacup. And here in this homestay, the owner is a big fan of Teochew tea. The B&B is just like a small museum with two shelves of beautiful tea sets. They are in different colours, material, shape and sizes. You will simply be stunned. And of course, if you really like it, you can also buy a set at a good price. Moreover, if you want to know more about Teochew tea culture, you can just sit down in the teahouse opened by the same owner several steps away, listen to the patient explanation and enjoy a tasting session.
Mixed with a Chinese and Japanse style furnishing, the rooms are extremely Zen and peaceful.  Most interestingly, the bamboos behind the window are the perfect decoration adding serenity and freshness to the air. I like this environment which is good for reading and studying.
We lived in a family room with 2 bedrooms. The bed is big and comfortable and the lighting is bright.
And as expected, each room is also equipped with a dedicated tea set.
During the night, through the carved antique windowsills, moonlight is painting a light silver hue for those dedicated bonsais across the yard. The scene is like a beautiful Chinese traditional painting.
Although the B&B actually does not provide breakfast, there are a lot of choices outside the street. For more information on Pai Fang street, you can visit this post.
To Book: Ctrip.com
Address: 潮州 湘桥区牌坊街家伙巷11号
Wechat: 喃妙民宿
Cleanliness -

7.5/10

Location -

7.5/10

Facilities -

6/10

Room comfort and quality -

7.5/10

Value for money -

7.5/10

Service -

7/10
Summary
This was a memorable homestay experience during our Chou Chiu trip. We first time tried this kind of antique house inherited from ancestors. Compared to standard large hotel chains with good facilities, the homestay might not have a comparable service and facilities but it offers the unique experience that makes you feel like a local. In our opinion, that should always be the priority of a trip. So, don't miss out!