Hong Kong is the city that which I travel solo many times besides my hometown Chongqing and Singapore. Somehow I feel there is some indescribable relationship between me and Hong Kong. Hong Kong seems so familiar to me just like an old friend that I can easily depict her narrow streets among numerous skyscrapers in my mind. She is also so mysterious that I am always eager to know her more. In this post, I will take you closer to this multi-faceted city by presenting its various aspects. Hope this Hong Kong Solo Travel Guide will help you plan for your next solo trip in Hong Kong!
History of Hong Kong
Hong Kong, one of the four Asia tigers (the other three: Korea, Taiwan and Singapore) is a city mixed of challenge, temptation and sophistication. It's an autonomous territory of China officially known as Hong Kong Special Administrative Region of the People's Republic of China. Due to historical reasons, Hong Kong was once a British colony largely influenced by its culture util 1997, July 1.
---
Why I Want to Visit Hong Kong?
Hong Kong Dramas
HK Dramas embraced its boom in around 1980s. There are two big free-to-air TV networks: Television Broadcast Limited (TVB) and Asian Television (ATV). Although ATV has just shutdown recently and TVB dramas are much less popular compared to before, both TV influenced television for mainland China, Taiwan and other Asian countries significantly. Its theme and genres change with the economical and political climate among which the dramas on various occupations are one of the most successful ones. I still remember when I was young, my ideal job was changed every time I finished a new drama telling a story about a cool occupation.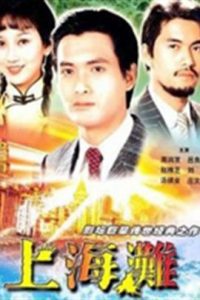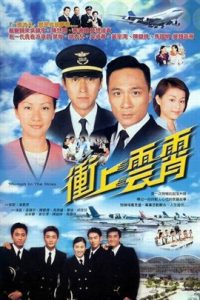 Even for now, if you are lucky enough you can also see TVB actors and actress shooting a drama on a typical street in HK.
Hong Kong Movies
Emerged prior to HK drama, HK movie was largely influenced by Hollywood. There are so many superstars that are known internationally to the world : Jacky Chan, Bruce Lee and Jet Lee. Similar to HK drama, HK movies have profound influence on the film industry of the entire Asia. Once being the third largest motion picture industry in the world, HK movies are actually best known for Chinese traditional martial arts films. Unlike superhero series nowadays, the heroes in martial arts films do not have supernatural power but are ancient people who are courageous, sincere and bring justice to the society.
One of the unique ways to travel in HK I would suggest is to go and find the places or classic scenes that have been portrayed in the movies. Besides, as a HK movie fan, don't miss the Avenues of Stars near Victoria Harbour.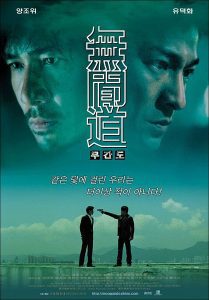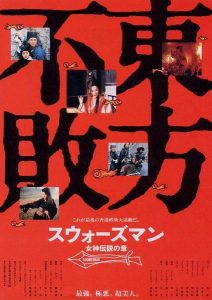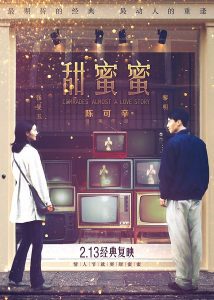 Cantonese Songs
Many of my friends started to learn Cantonese because they love Cantonese Songs so much! Many classic Cantonese songs originate from its respective movies or drama, which brings the audience back to the story. My favourite HK singers are Eason Chan and Joey Yung. To many fans, the Cantonese song is not simply a genre of music but also the taste and signature of Hong Kong.
---
What to eat in Hong Kong?
As many of you know, Hong Kong is a food paradise (yeah similar to Singapore 🙂 ) with the majority of the Cantonese cuisine originating from Guangzhou China. Cantonese cooking is characterized by the mild, fresh, natural and slightly sweet flavors based on the freshly cooked vegetables and meat, and sweet sauces. How can one resist the temptation of Hong Kong food ? Below a list of must-try restaurants and food that you may like!
Tsuiwah Restaurant 翠华
Tsuiwah is one of the oldest restaurant chain in Hong Kong. Positioned as the 'modest neighborhood ice cafe', Tsuiwah restaurants serves local Hong Kong food ranging from coffee, tea, french toast to fried noodle and fried rice. Their branches are spreading over HK.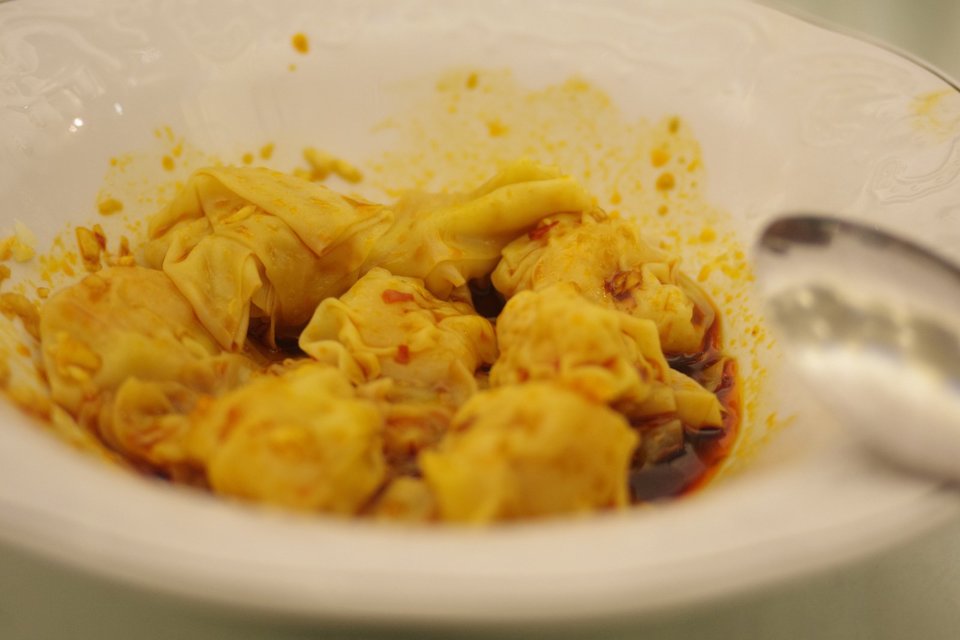 Cheekei Restaurant 池记
http://www.cheekei.com/index.html
Cheekei is most famous for its Wantun Noodles. Distinguished from others, its Wantun noodle has very fresh, crystal and crispy prawn inside. Sided with fish ball or other Hong Kong local food, the mouthfeel is very good! Note that the branch in Causeway Bay is the most popular one.
Kau Kee 九記牛腩
21 Gough St, Central Hong Kong
I will say Kau Kee is the best beef noodle I have tasted in Hongkong (maybe in the world!). Located in a hidden place in Central, the interior of the shop does not look very attractive. However, the ever-lasting long queue is more than enough to justify for its unforgettable beef noodle. The tenderloin is extremely well-stewed and mixed with the curry source perfectly.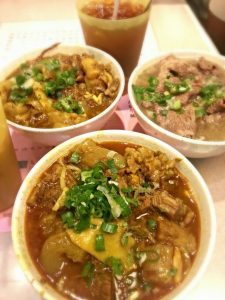 Dim dim sum 点点心
Tung Choi St 112, Mong Kok, Hong Kong
Dimdimsum is a good alternative to Tim HoWan (one of the affordable Michelin Restaurants in HK ) if you prefer a more economical meal. As the name suggests, it is famous for the traditional Hong Kong dim sum such as Shrimp rice rolls and pineapple bun.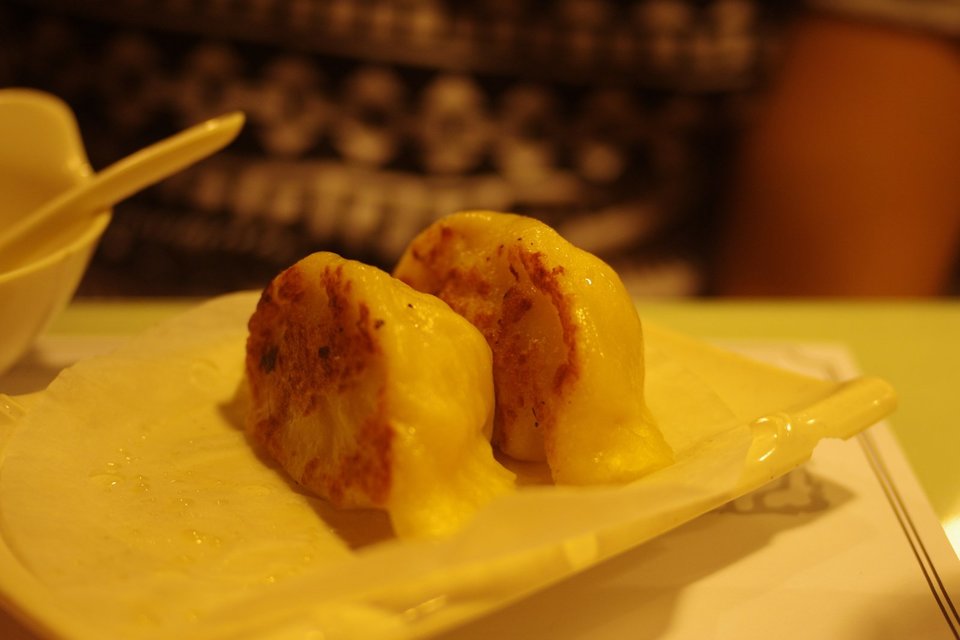 Lin Heung Tea House 蓮香樓
Founded in 1918, Lin Heung Tea House can be seen as a witness of Hongkong's history. With only one branch left in Central, the tea house remains the traditional HonKong styled furniture and operation mode. People come in for a tea, chitchatting while a walking trolley of dim sum with wide variety is being served.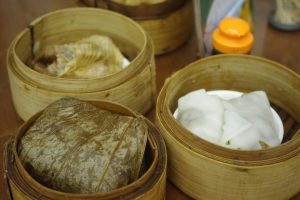 Hui Lau Shan 许留山
Hui Lau Shan is one of the most successful desserts brand originated from Hong Kong. It was best famous for its desserts made out of fresh mangos. From the Mango Chewy Ball to the Sogo Duet, it has everything you can think of that can be made from mango. Think of it, after a heavy meal or a tiring shopping day, how wonderful it will be if there is a freshly-made fruit dessert to quench your thirsty and inner heat.
Australia Dairy Company 澳洲牛奶公司
This is a traditional HK cha chaan teng — loosely translated to tea house. The restaurant is so famous that you have to get up early to avoid the long queue. The must-try includes its famous milk pudding and scrambled eggs.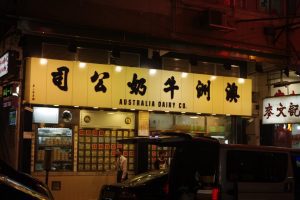 Sweet Dynasty 糖朝
http://www.sweetdynasty.com/home/about
From the name, people can easily tell it's a place to eat desserts. Actually, it serves a variety of variety of seafood, meats, vegetables, and dim sum. Located in Tsim Sha Tsui, tourists can go in and enjoy the delicacies after a tiring shopping.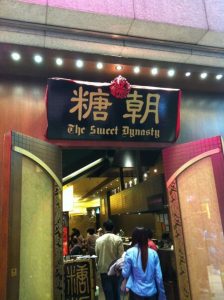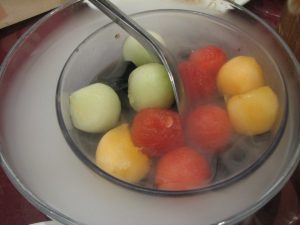 ---
Shopping in Hong Kong
What to buy
Cosmetics, jewellery, high street fashion, and electronics are one of the cheapest in Asia.
When to buy
There is wide range of discount from end of the year till the Chinese New Year of the next year.
Where to buy
Hong kong and Kowloon are two main areas for shopping among which Tsim Sha Tsui, Jordan, Causeway and Central are the most famous ones with various big shopping malls.
Sogo – HongKong's largest department store
Causeway Bay
555 Hennessy Road
Causeway Bay, Hong Kong
Hours:
Sunday to Thursday 10:00 – 22:00
Friday to Saturday 10:00 – 22:30
Tel:
+852 2833 8338
Directions:
MTR: Cause
Tsim Sha Tsui
20 Nathan Road
Tsim Sha Tsui, Hong Kong
Hours:
Sunday to Thursday 10:00 – 22:00
Friday to Saturday 10:00 – 22:30
Tel:
+852 2833 8338
Directions:
MTR: Tsim Sha Tsui Station, Exit L1
Harbour City
Tsim Sha Tsui
Canton Road
Tsim Sha Tsui, Hong Kong
Hours: Monday
to Sunday 10:00 – 22:00
Tel:
+852 2118 86666
Directions:
MTR: Tsim Sha Tsui Station, Exit A1
Mong Kok has a very famous sneaker street where tourists can search for cheap sneakers with a large range of design and brands while Sham Shui Po is good for 'treasure hunting' – meaning hunt for cheap but special products and gadgets.
---
Where to visit in Hong Kong?
Victoria Harbour
Speaking of Hong Kong, the first attraction comes to one's mind is definitely Victoria Harbour. It got its name after British Queen Victoria. Located between Hong Kong island and Kowloon Peninsula, the Victoria harbour retains its founding role as a port for thousands of international vessels each year. Beginning from 8 pm, there is a so-called world's largest permanent light and sound show every night, which is consist of five themes: Awakening, Energy, Heritage, Partnership and Celebration.
Avenue of Stars
Strolling along the iconic Avenue of Stars is a great experience that encapsulates the glamour and charm of Hong Kong. This enchanting promenade, nestled along the Victoria Harbour waterfront, pays homage to the city's vibrant film industry and celebrates the stars who have graced the silver screen. As you amble down this picturesque pathway, framed by stunning views of the harbor and city skyline, you'll find yourself immersed in a world of cinematic nostalgia and artistic inspiration. From handprints of beloved actors to captivating statues and interactive exhibits, the Avenue of Stars weaves a tale of cinematic history, making it a must-visit destination for both movie aficionados and travelers seeking to capture the essence of Hong Kong's cultural allure.
Victoria Peak
Victoria Peak is one of the best spots to view the amazing night view of Hong Kong. It is the highest peak in Hong Kong Island with an altitude of 552 meters (1,811 feet). By taking the 127-year-old peak tram, tourists can reach the peak within 10 minutes. Besides the beautiful scenery from the top, there are also a lot of good restaurants where you can enjoy the mountain view while dining with your beloved. Don't miss out Madame Tussaud's Hong Kong Wax Museum where you can take photos with your idols too!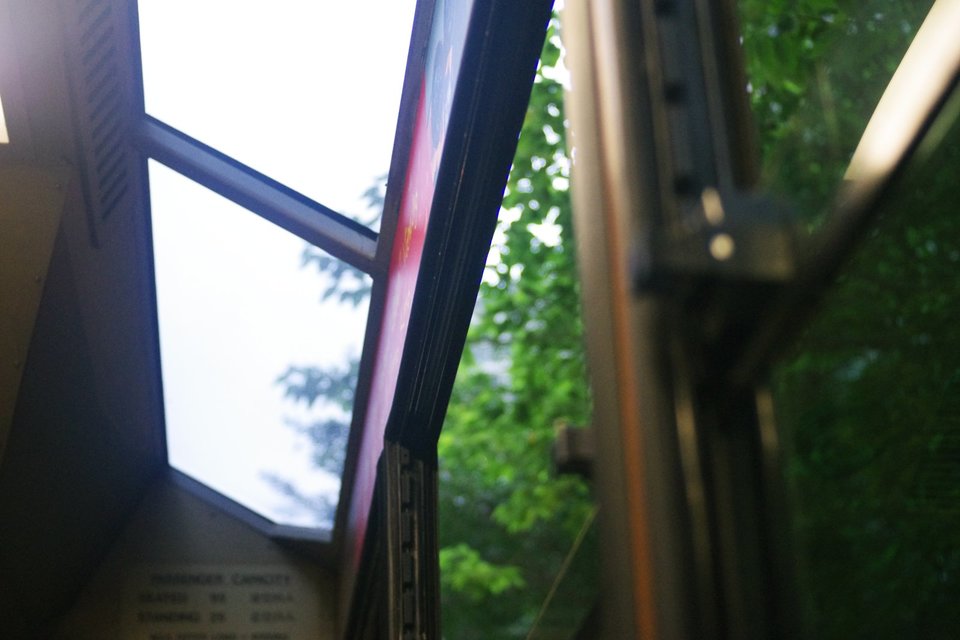 Disney Land & Ocean Park
http://www.oceanpark.com.hk/en
Disney Land & Ocean Park are the two theme parks in Hong Kong. The Disney Land in Hong Kong is one of the three disney theme parks in Asia (the other two are in Japan and Shanghai). Ocean Park is the world's 13th most visited theme park, and the largest theme park in Asia. For tourists with children, these two places are really must-visit. Your kids will love them!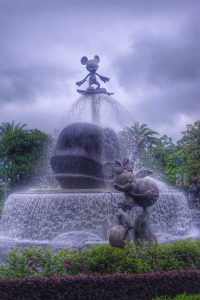 Lamma Island
My first impression of Lamma Island begins with my favourite TVB drama. Lamma Island is a rural island situated at the south west of Hong Kong island. There are no skyscrapers, no cars and no shopping malls but just an abundance of natural scenery. Cycling around the island, you can enjoy the beautiful view at Yung Shue Wan, followed by the famous sea food street Sok Kwu Wan. If you like the peaceful and tranquil countryside experience, this is a good place for you!
Golden Bauhinia Square
The square is famous for the giant statue of a golden Bauhinia Blaeana at the centre.The sculpture is deemed an important symbol for the Hong Kong people after the handover. There is a daily flag-raising ceremony every day.
Yau Ma Tei Police Station
Yau Ma Tei Police Station is characterised by an English Edwardian architectural design. It become famous to tourists probably for its appearance in various HK movies and dramas. One of which is TVB's 2007 TV Show On the First Beat.
Bonus: Hop on a Ding Ding Bus (Vintage style tram)
Hop on a Ding Ding Bus! These iconic double-decker trams, affectionately named after the charming "ding ding" sound of their bells, offer a nostalgic and leisurely way to explore the city's vibrant neighborhoods. As you climb aboard, you'll be transported back in time while enjoying panoramic views of the cityscape and absorbing the lively energy of local life. Whether you're a curious traveler seeking authentic experiences or a local wanting to rediscover the heart of Hong Kong, riding a Ding Ding Bus promises an enchanting adventure that captures the essence of this dynamic metropolis.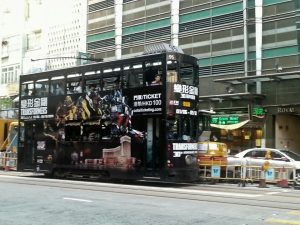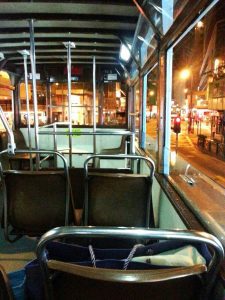 ---
What to buy in Hong Kong
Here are a curated list of souvenirs to buy in Hong Kong.
Tai Cheong Bakery 泰昌餅家
http://www.taoheung.com.hk/tc/brands/tai_cheong_bakery/index.html
Jenny Bakery 珍妮曲奇
http://www.jennybakeryshop.com
Wing Wah 榮華餅家
Meixin 美心西饼
http://www.maximscakes.com.hk/Client/Portal/Index
Kee Wah奇華餅家
---
Other Hong Kong Travel Tips
Most hotel rooms in Hong Kong are small.
Go to big shoppings malls for luxury goods to avoid the risk of buying fake ones.
When going into a restaurant, ask for a menu with price (it happened to us that the cost of one meal was incredibly high as we never asked for price on each dish before we ate.)
---
FAQs on Hong Kong Solo Travel Guide
Is Hong Kong a safe destination for solo travelers?
Yes, Hong Kong is generally safe for solo travelers, with low crime rates and efficient public services.
What are some must-visit attractions in Hong Kong for solo adventurers?
Don't miss Victoria Peak, Tian Tan Buddha, bustling street markets, and the vibrant Central District.
How's the public transportation system in Hong Kong for getting around solo?
Hong Kong has an excellent and user-friendly public transport network, including efficient MTR trains and iconic trams.
Are there any language barriers for English-speaking solo travelers in Hong Kong?
English is widely spoken in major tourist areas, making communication relatively easy for solo travelers.
Where can I find budget-friendly accommodations for solo travelers in Hong Kong?
Look for hostels, guesthouses, and budget hotels in popular areas like Tsim Sha Tsui and Causeway Bay.
What are the best neighborhoods in Hong Kong for solo travelers to stay in?
Tsim Sha Tsui, Central, and Mong Kok offer a mix of attractions, dining, and convenience.
Are there any solo-friendly activities or tours available in Hong Kong?
Join walking tours, food tours, or take a tram ride for solo-friendly exploration and interaction.
How can I meet fellow travelers and locals while solo traveling in Hong Kong?
Visit social hubs like street markets, join group tours, or attend events to connect with others.
What should solo travelers be aware of regarding local customs and etiquette?
Respect local customs, avoid public displays of affection, and observe proper dining etiquette.
What safety precautions should I take while exploring Hong Kong solo, especially at night?
Stay in well-lit areas, secure your belongings, and be cautious in unfamiliar surroundings, particularly during nighttime.