Have you ever dreamt of staying in a beautiful three storey villa with a private pool, enjoying a full day of quality time with your loved ones or friends? Imagine waking up to the gentle sounds of waves crashing against the shore, surrounded by lush greenery and the soothing embrace of a luxurious resort. Okay, the good news is that you don't need to travel all the way to places like Bali, Phuket or Maldives for a holiday like that. Montigo Resorts, which is just a 45 minutes ferry ride from Singapore, offers a such a luxurious and unforgettable getaway. If this sounds like your dream vacation, then look no further than the breathtaking Montigo Resort. Nestled on the idyllic shores of an Indonesian paradise, Montigo Resort offers an unforgettable experience that combines relaxation, adventure, and impeccable hospitality. In this post, we will be sharing Montigo Resorts review, based on our own experiences.
Ferry Ride to Montigo Resort
Looking to take a break from the stressful and fast-paced working society in Singapore, we planned a 3 days 2 nights getaway in Montigo Resort. This marks my first passport chop in Batam! 
We purchased our ferry tickets from BatamFast website and departed from Tanah Merah Ferry Terminal in the early morning. When we reached Nongsa Pura Ferry Terminal Batam,  there is a complimentary resort/hotel transfer. The journey to the Montigo Resort took just 15 minutes or less.
---
Arriving in Montigo Resort
As we stepped onto the grounds of Montigo Resort, we were greeted by a warm breeze and the most genuine smiles from the staff. It was like stepping into a world where worries dissipate, and all that's left is the excitement of what's to come.
Like any other resorts, we were served with welcome drinks and the staff helped us with our check-in. The welcome drinks were a refreshing touch, and we instantly felt a sense of being taken care of, which, let's face it, is a luxury in itself.
Note that check-in time is at 3 pm and check-out time is at 12 pm. Also, early check-in and late check-out will be subject to availability on arrival date. The staff is very friendly! When everything is done, we got in a buggy and off we go to our villa.
---
Montigo Resort Map
---
Montigo Resort Villas
Montigo Resort boasts a variety of luxurious villas, each meticulously designed to provide the ultimate comfort and privacy. Whether you're traveling as a couple, a family, or a group of friends, you'll find the perfect accommodation option to suit your needs. The villas are tastefully furnished with modern amenities, elegant décor, and spacious layouts. The highlight? Your very own private infinity pool overlooking the ocean, where you can unwind while enjoying breathtaking sunset
Just in case you are wondering the difference between Hill Side Villa and Hill Top Villa.
Hilltop Villas is of higher ground, back top row. (Sea Facing, can see partial of hillside villa)

Hillside Villas is in the middle row. (Sea Facing, can see partial of Sea Front Villa)
---
Montigo Hill Side Villa Room Tour
We booked a Hill Side Villa with 2 Bedrooms and Pool. The recommended maximum guests in a villa is 4 for the best experience.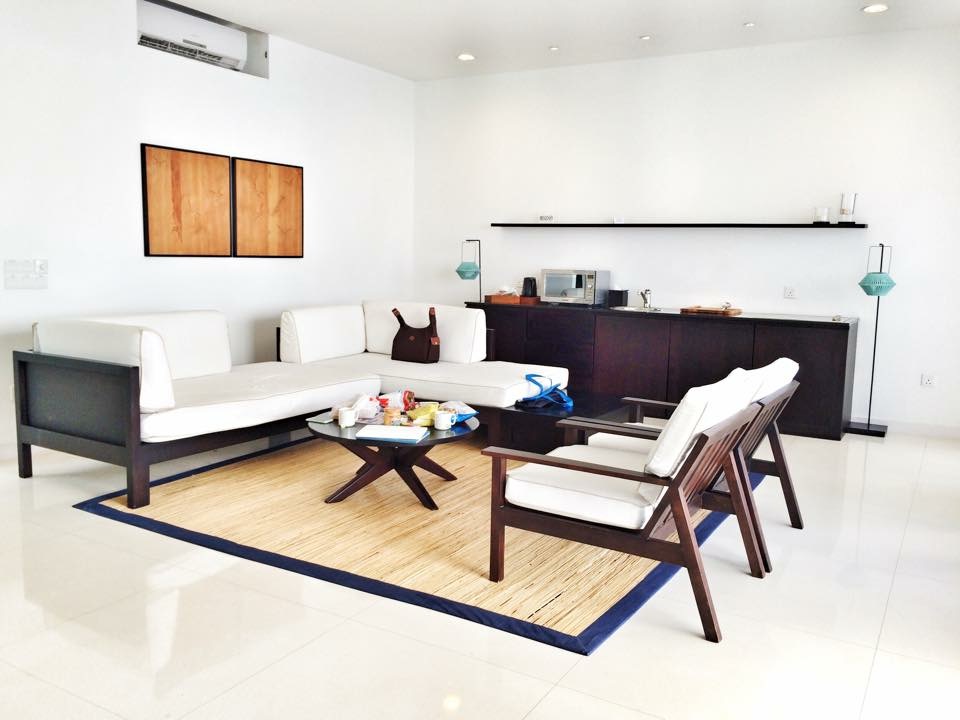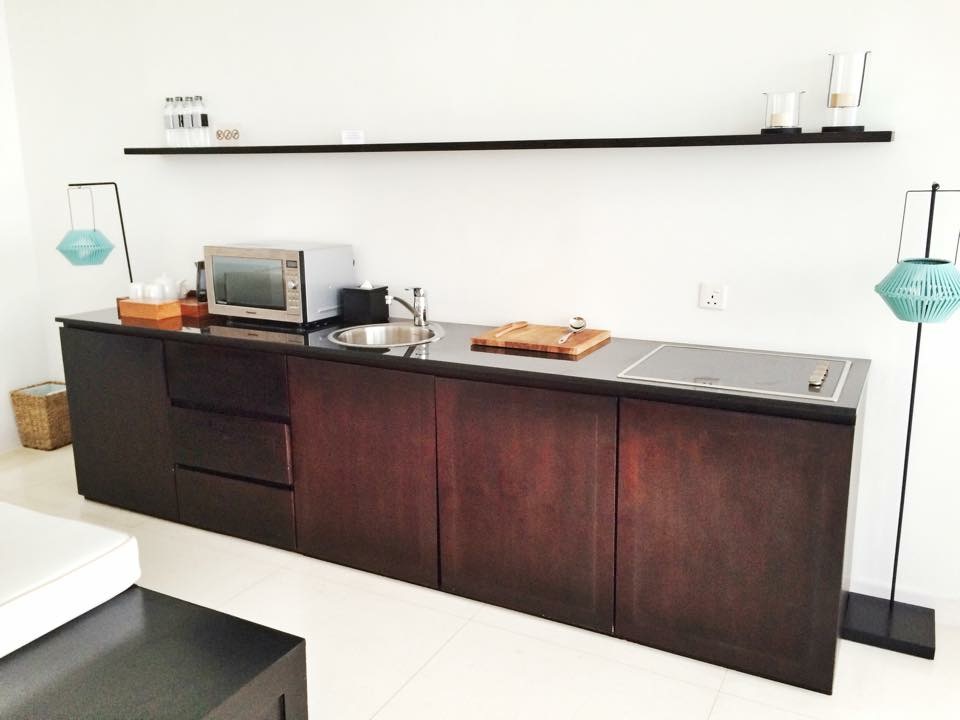 Here is a complete view of the balcony and the infinity pool. You can see the sea and blue sky from here. Pretty nice right?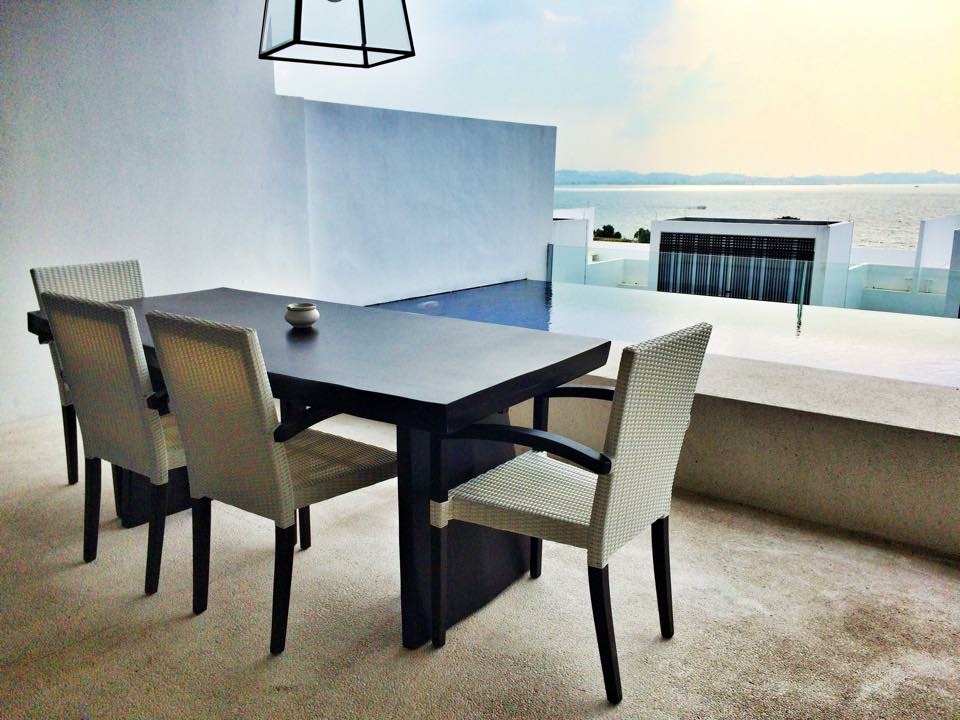 To me, the best thing about Montigo Resorts villa is definitely the private infinity pool! Can't wait to get into the pool while enjoying the scenery.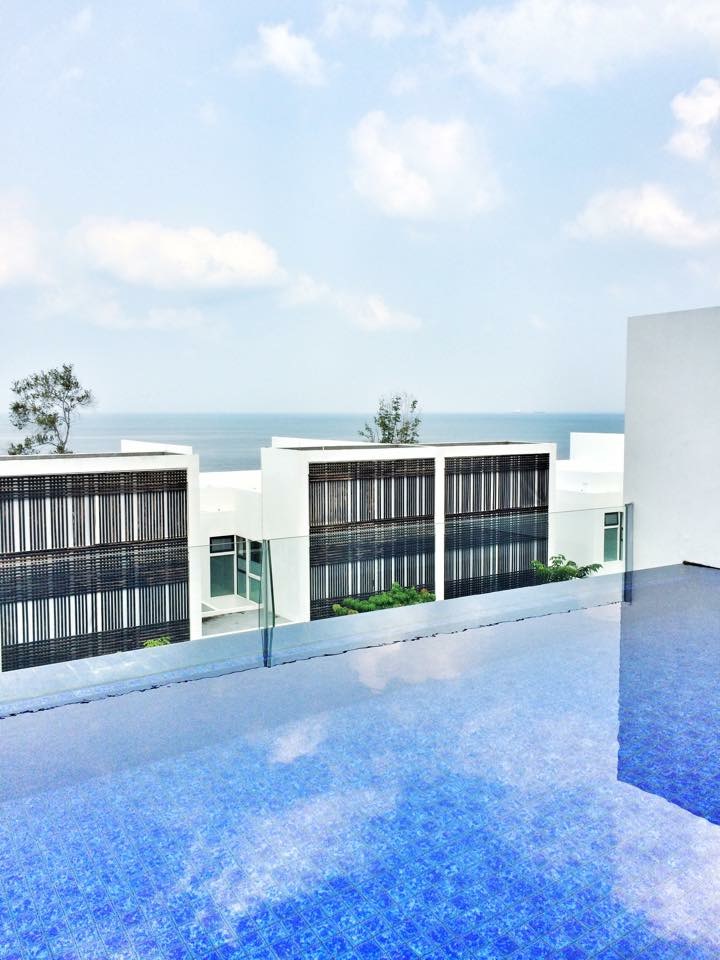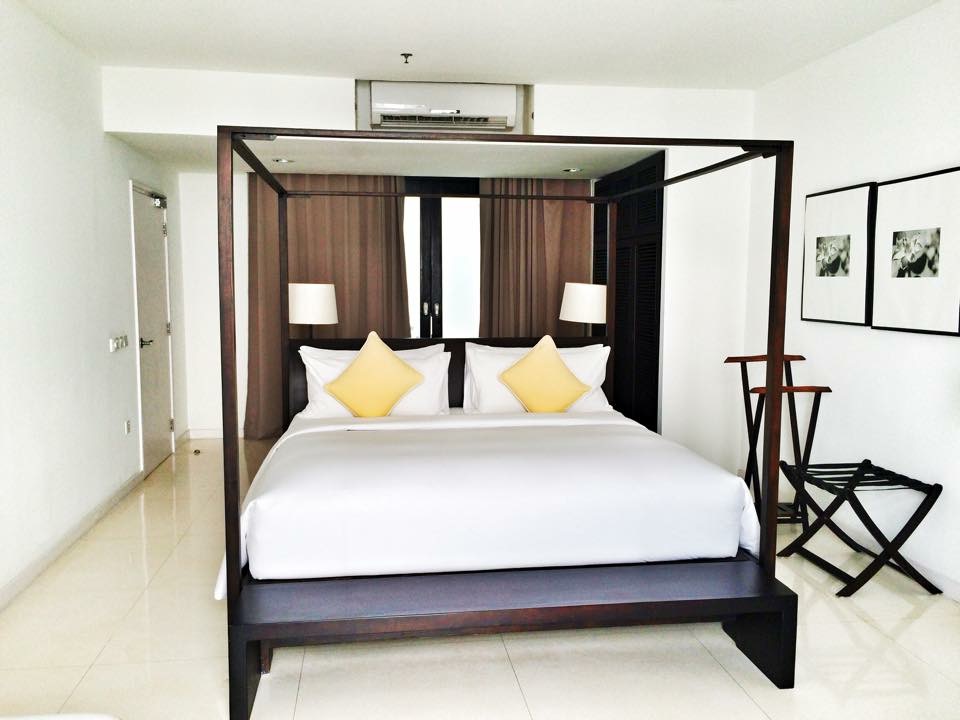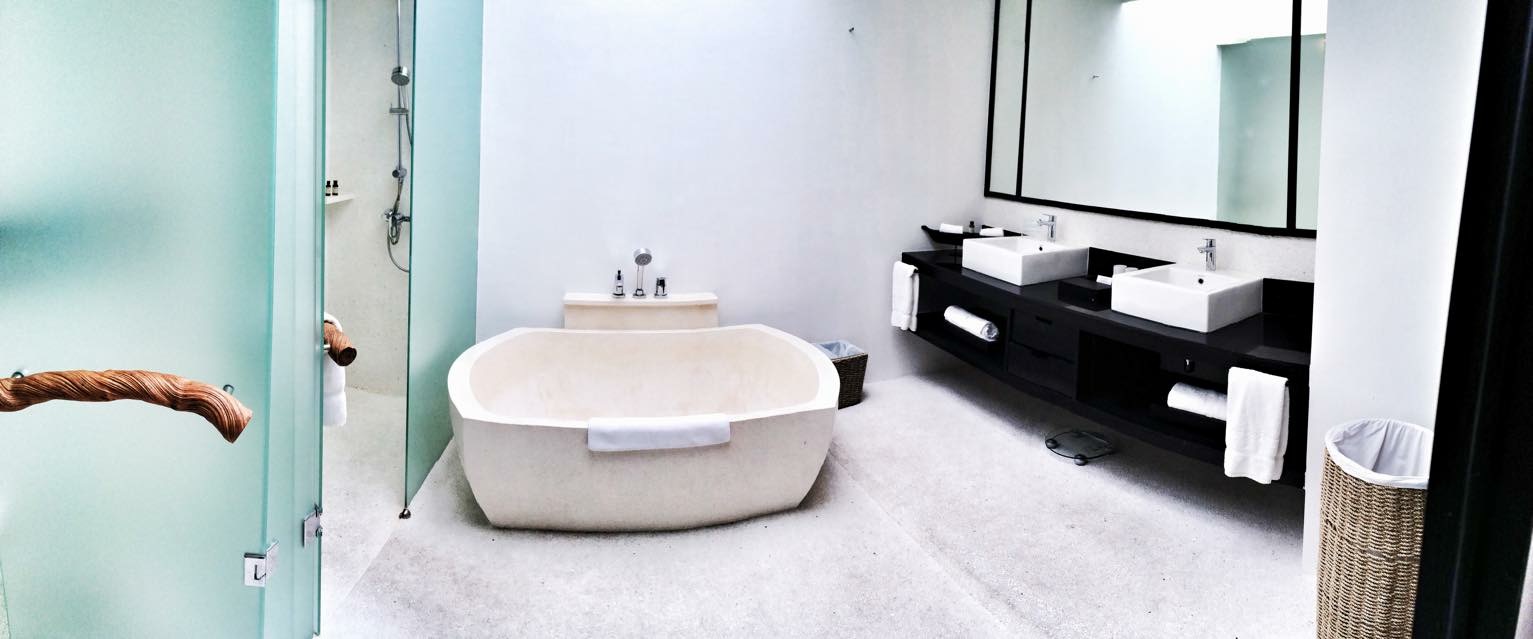 Just above the bedrooms are the rooftop level. The view from the rooftop is amazing. With the sea breeze, you feel super relaxing. What makes it better is that there are some mattress and pillows at the side where you can lie/sit down and enjoy. This is also the place where you can have your in-villa bbq. We didn't try it this time round. Maybe next time!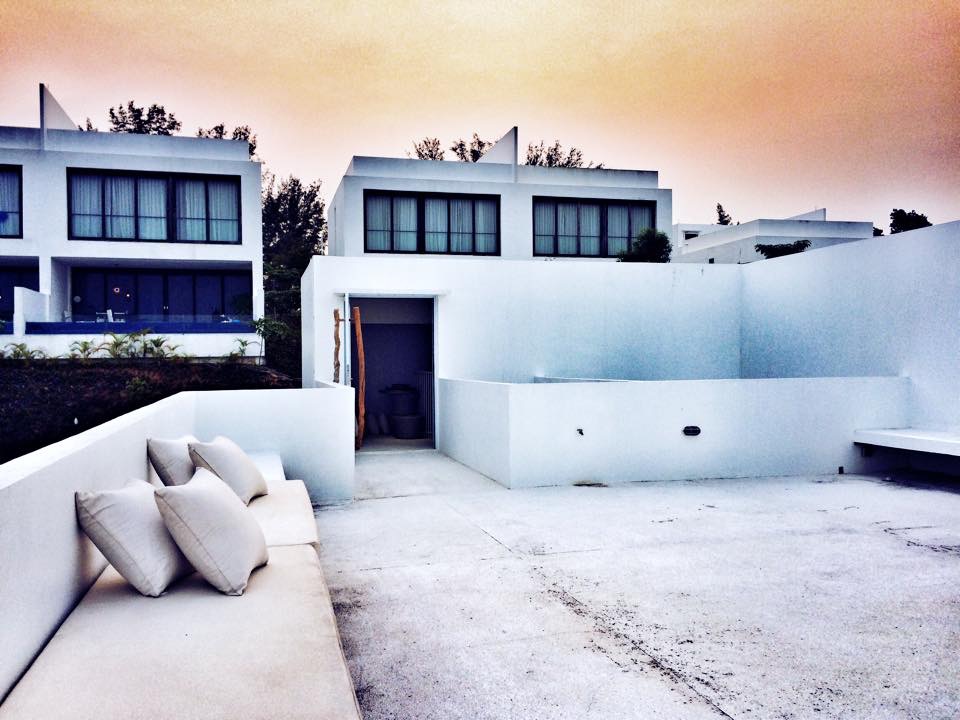 Apart from just staying in the villa, we also explored around the island to take some photos. Nicole went to do spa at the Montigo Spa during the evening time.
Tips When You Stayed in Montigo Resorts
You can always call the buggy to get from one place to another in Montigo Resorts. It's free if you are wondering.
You must try the Pantai Restaurant. The price is reasonable and the quality is good.
All the rates are in IDR. You can pay using SGD and it will be based on the exchange rate on that day. I do recommend using IDR for a better exchange rate.
There are shuttle bus to Nagoya Hill Shopping Mall from resort and pick up time at 10.00AM from lobby and drop off back to resort at 4 PM. Please check with the hotel on the latest charges.
---
Conclusion
Montigo Resort is a paradise within a paradise, offering a luxurious and unforgettable escape from the hustle and bustle of everyday life. With its stunning villas, good dining options, exciting activities, and unparalleled service, the resort promises an experience that will leave you longing to return.
Whether you're seeking a romantic getaway, a family adventure, or a serene solo retreat, Montigo Resort is the perfect destination to create cherished memories that will last a lifetime. Overall, we enjoyed our time at Montigo Resorts and we will definitely make a return visit again next time if we are looking for a quick getaway from Singapore.