Wheeler's Yard is a unique bicycle themed cafe which is located at 28 Lorong Ampas. After glancing through many Instagram photos on Wheeler's Yard, we decided to make a trip down to experience this themed cafe ourselves. My first impression of Wheeler's Yard is that isn't this a warehouse? I thought I am at the wrong place when the grab driver dropped me off near the entrance.
When you reached, you will be able to see the Wheeler's Yard big blue wall with two red bicycles facing each other. It's quite Instagram-worthy so don't forget to take a photo here. Walking past the wall, we began to make our way into Wheeler's Yard cafe. Along the way, you can see bicycle gears & accessories as interior decoration.
There are also some red bicycles parked along the path. I am not sure if those can be rented out though.
Just outside the cafe, there is an open concept store selling bicycle accessories. If you are passionate about cycling, you will love it here.
The cafe is air conditioned and it adopts an industrial looking interior. It's not every day you can see bicycles hanging around as decorations.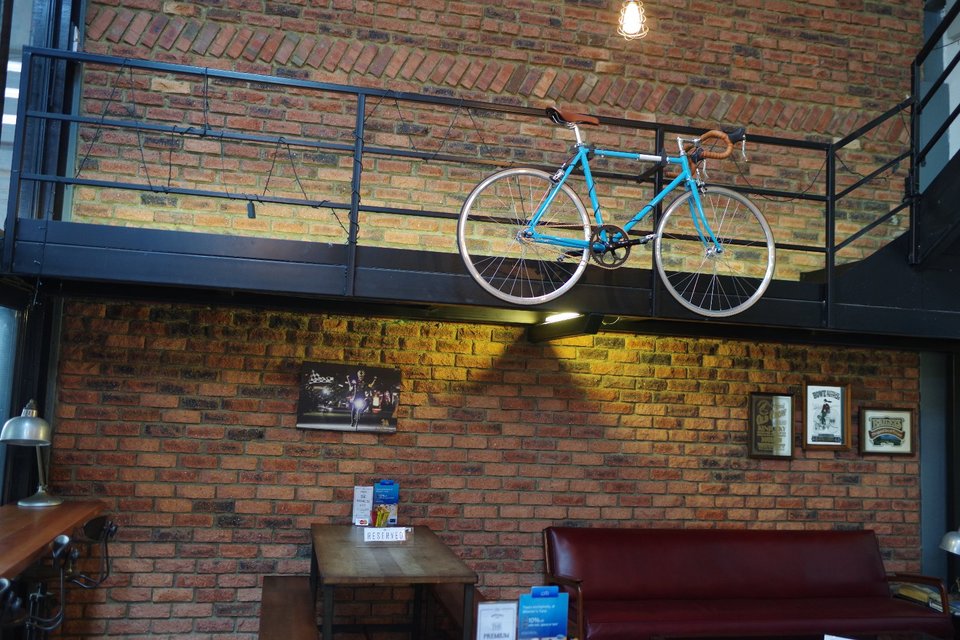 There are colorful bicycles on the table too.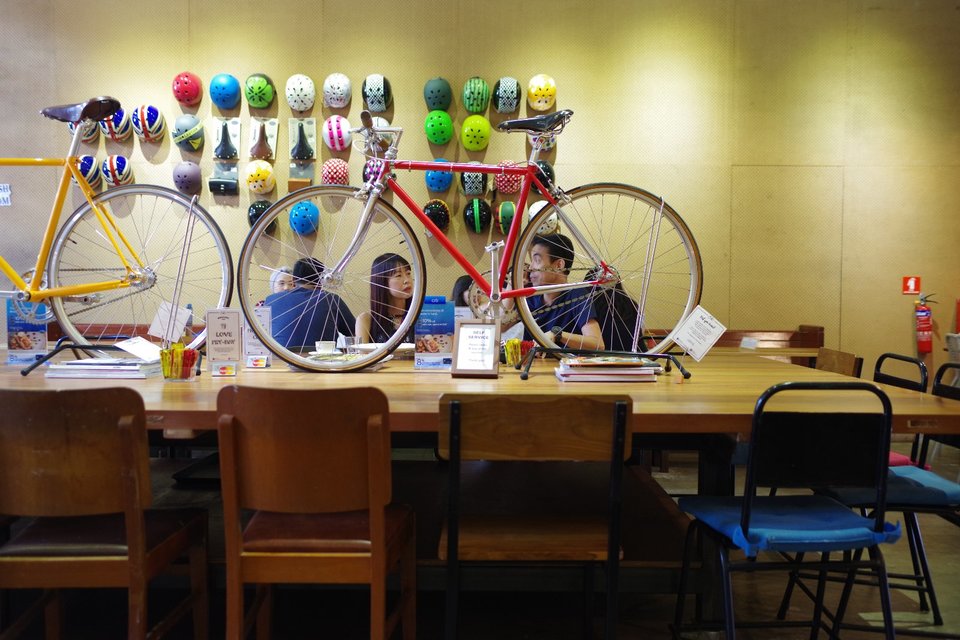 This Batman figurine is quite unique. It's rare seeing Batman riding a bicycle.
When you are ready, make your order at the counter. After you placed your order, you will be given a queue paging device and you need to collect your items at the collection area when it's ready.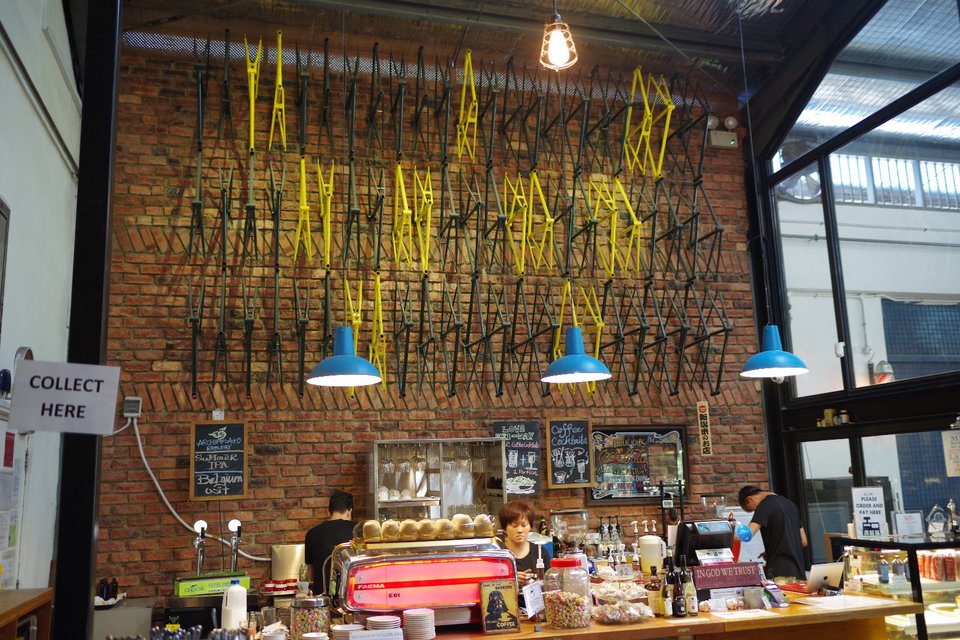 We are here for tea break so we ordered ourselves an ice cream waffle and two drinks.
Homemade Buttermilk Waffle
I find the waffles quite average. There is a scoop of chocolate/vanilla ice cream on the top and it also comes with fresh fruits like strawberries, banana slices, mango etc. Well, I think waffles at every way tastes pretty much the same.
Cappuccino (Hot)
Getting to Wheeler's Yard
Address: 28 Lorong Ampas, Singapore 328781
Opening hours: 10:30AM – 11:00PM