It's Nicole's 27th birthday. As per our usual traditions, we plan to have a nice dinner together and this year is no different. After much research on Maison Ikkoku The Art Of Mixology, I decided to make a reservation through Facebook. Maison Ikkoku is an award winning cocktail bar & restaurant which just turned 6 this year. It is started by the Ethan Leslie Leong, who is a quite a well-known respected F&B lifestyle personality.
Never Stop Upgrading, Create Miracle – Motto of Ethan
The place is conveniently located within just a few minutes walk from Bugis MRT – besides Masjid Sultan. We made our way with the help of Google Map. When you see a white colonial looking shophouse, you know you arrived.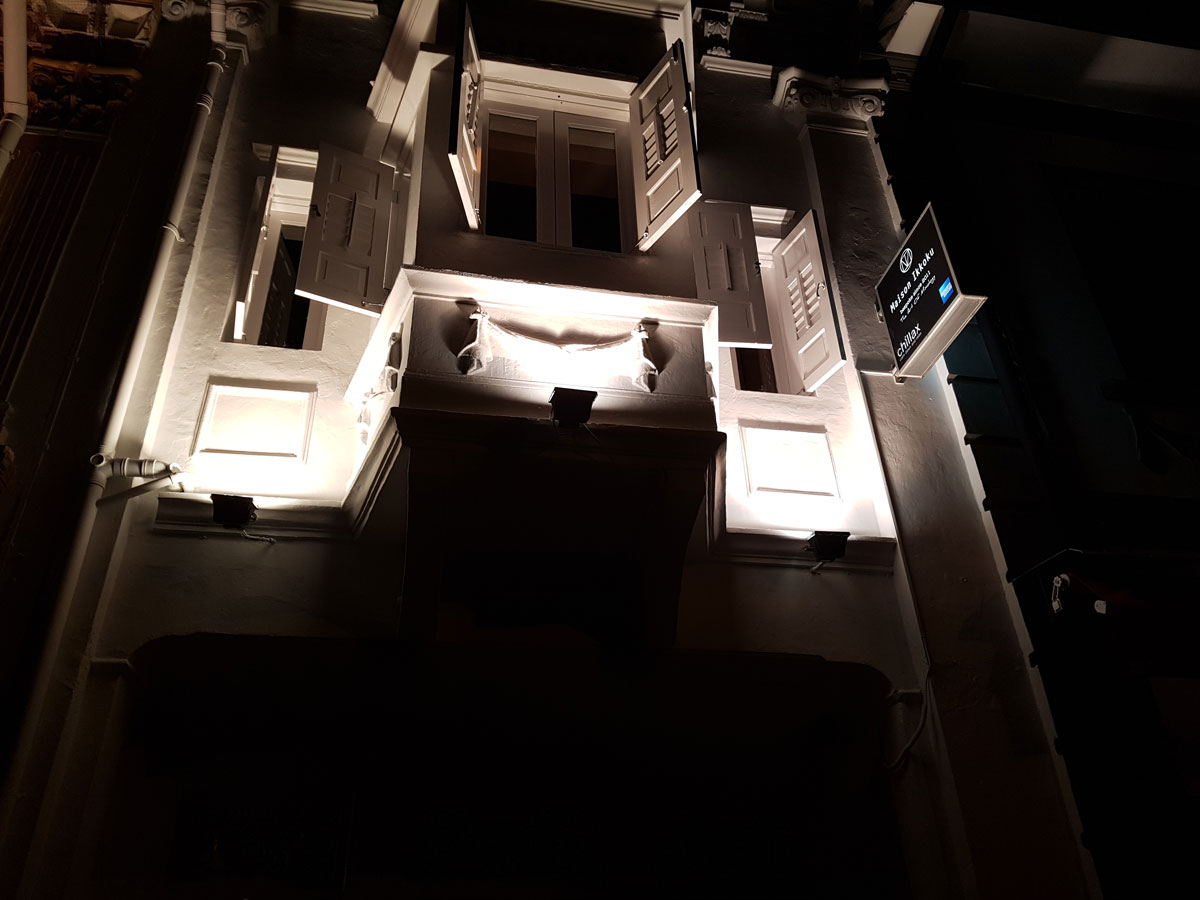 Maison Ikkoku bar & restaurant is located at the 2nd level.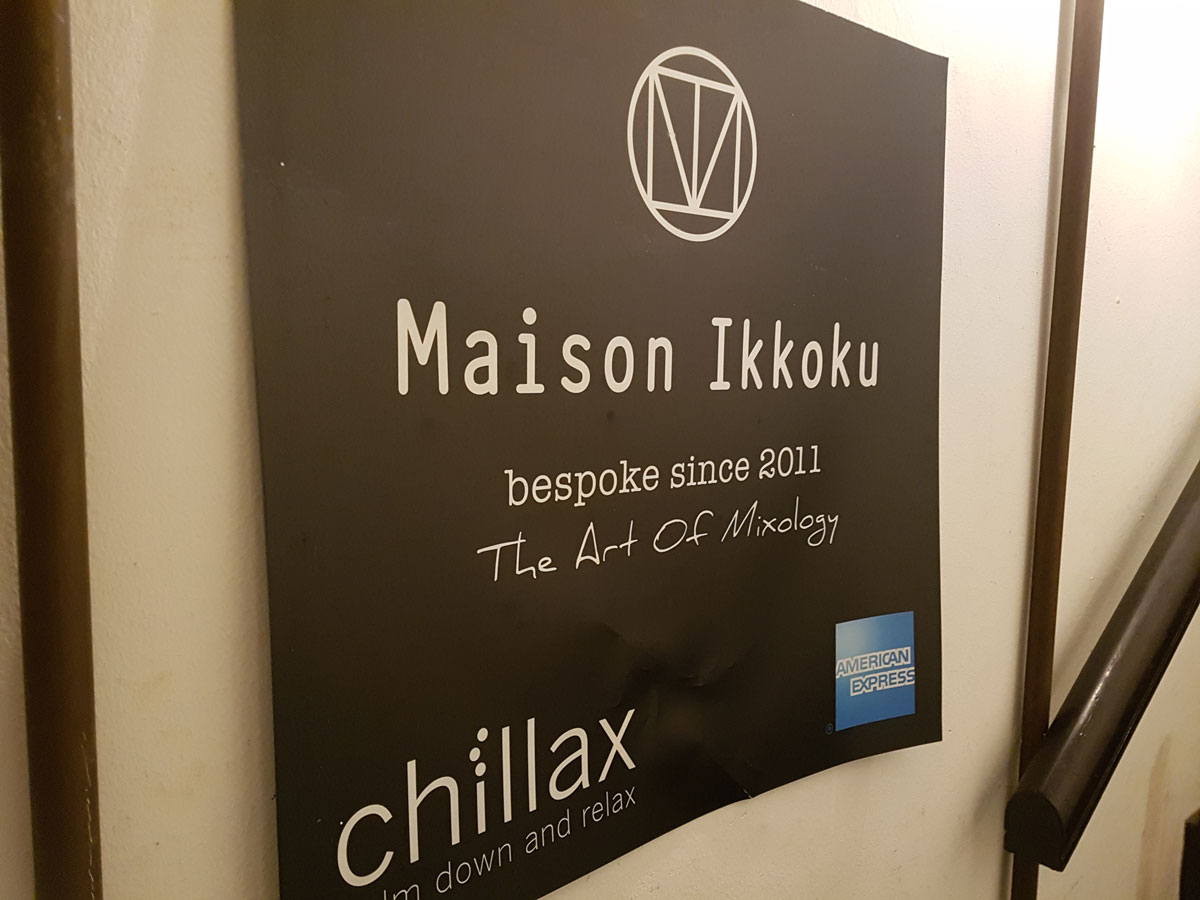 At the door, we were warmly welcomed by the bartender who politely guided us into the restaurant. We decided to settle with an indoor seating as it's a pretty hot and stuffy night. If you are wondering, this is how the outside seating looks like. You can have a side-view of Masjid Sultan.
Maison Ikkoku serves quite a variety of dishes on the menu. You can find specialties, fillers, salads, donburi, desserts and small bites. After much contemplating, we ordered the specialties: Wagyu Steak, Lobster Roll, Kyoto Matcha Tart, and two mocktails to go along. It is recommended to 0rder their cocktails as they are well-known for it. Unfortunately, Nicole and I couldn't take alcoholic drinks.
Meanwhile, we were served a bottle of water to quench our thirst as we waited patiently for the food to be ready.
The atmosphere is quite soothing with 70s English oldies song playing in the background and the dimming orange lights. Surprisingly, the restaurant isn't as spacious as what I thought it will be. But it's cozy, friendly and feels kind of romantic.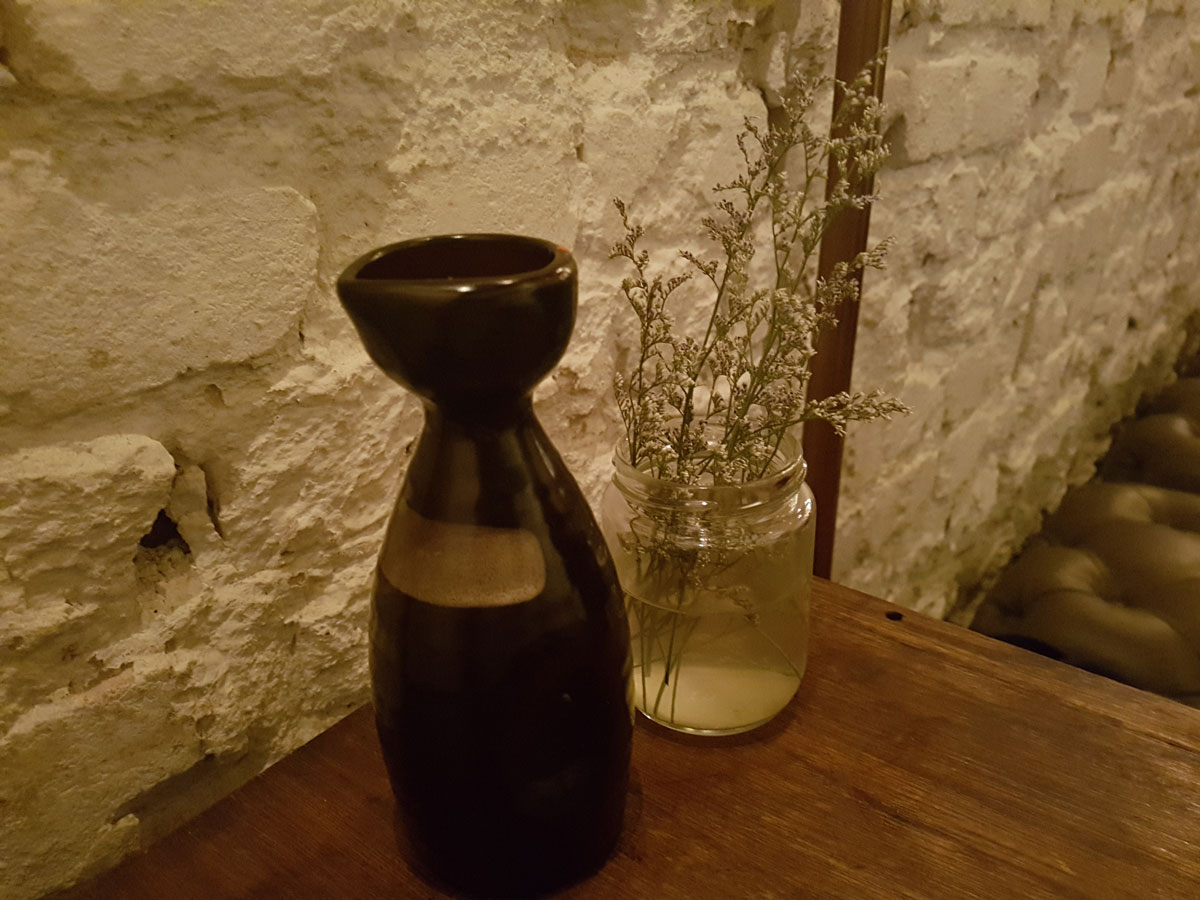 One amazing thing about Maison Ikkoku is that they don't have a drink menu. Basically, you tell the bartender your taste and he will mix it up for you. Choose from sweet, sour, bitter …
We chose sweet and sour and fruity sweet. Tada, here comes our mocktails. I really love the way on how they mixed the mocktails. Speaking from my heart, this is one of the best mocktails I ever had.
Wagyu Steak – S$38
Wagyu Steak with Chef Special Samurai Sauce served with Potatoes Au Gratin. The dish comes with steak, potato, and salad. Their wagyu steak is tender, juicy and well seasoned. The meat is perfectly medium well cooked and their special Samurai sauce blended perfectly with it.
Lobster Roll – S$28
Asian Rock Lobster with Sauvignon Blanc, Winter Prawn Roe, Ikura, Green Apple and Butter Brioche Bun, served with Skinny Fries. As a seafood lover, this lobster roll definitely caught my attention. In fact, this is the first time I tried a lobster roll and I would say I am impressed by it. I love how they include Ikura on top of the bun as that definitely elevated the dish with a more seafood fishy taste.
The fries are pretty normal though – just like fries you can find anywhere else. I would be more pleased with it if they added some truffle or cheeses slices.
Kyoto Matcha Tart – S$12
As for dessert, we ordered the Kyoto Matcha Tart. Please note that you need to wait around 20 minutes for this as they will freshly bake it from the oven. Well, good things must wait. Eventually, this dessert is not bad and it's something new to me. Worth the wait.
A satisfied Nicole 🙂
Getting to Maison Ikkoku The Art Of Mixology
Address: 20 Kandahar Street, 2nd Floor Singapore 198885
Reservation: Facebook
Quality of Food -

9/10

Customer Service -

8.5/10

Value for Money -

7.5/10

Atmosphere -

7.5/10
Summary
Maison Ikkoku is a bar & restaurant that I will definitely re-visit in future. Their quality of food is awesome though the serving time may be a bit long (well.. good things must wait). In total, our dinner amounts up to around S$120. We enjoyed our dinner and it is one of the best dining experience we ever had.
I would recommend you to try out their wagyu steak and lobster roll. For me, I can't wait to try out their Smokin' French Goose on my next visit.