Day 1
Saying goodbye to Irkutsk, we got on the minibus to Olkhon Island where we started our adventure to Lake Baikal. It was snowing heavily today and the 6-hour journey to Olkhon Island became even longer. We talked, slept and played our cell phone in despair until we saw a glimpse of blue ice.
The entire lake was totally frozen and our minibus can drive on it. Unlike on the normal road, the car obviously need to slow down as the ice was a bit slippery. The view outside was typical Siberia and incredibly amazing. One of the best views I ever seen.
It took almost an entire day to get on Olkhon island, but it's worth it. We will be staying in the hostel called Nikita in the only village – Khuzir. After simple arrangement, we went out to explore the island and yes, I managed to capture the first beautiful sunset in Lake Baikal! It's captivating.
Shaman rock
Day 1 ended but we have not seen any legendary blue ice due to the thick snow. Resting on the bed, we were all looking forward to the next day's adventures.
Day 2
Last night's dinner was not good to me but the breakfast on day 2 was surprisingly tasty. Around 10 am, we started our journey as a group of 10 in a cute mini car. We booked the one day tour in advance from the hotel last night. It's around 900 rubs per person including one simple lunch. The driver was a Russian uncle who, as expected cannot speak much English. Nevertheless, he drove us to 4-5 attractions with sufficient time for photo taking.
Day two was an amazing day when my ever dreamed blue ice world was presented in front of me. It was all real, not photoshoped. Under the warm sunlight, the ice was sacredly sparkling in blue – all kinds of blue due to different degree of reflection and refraction of the light.
This is a sea of blue where you even cannot see the border of it.
Look close to the ice, it is just like a beautiful diamond.
I used to think I would only see this kind of scenery in the movies.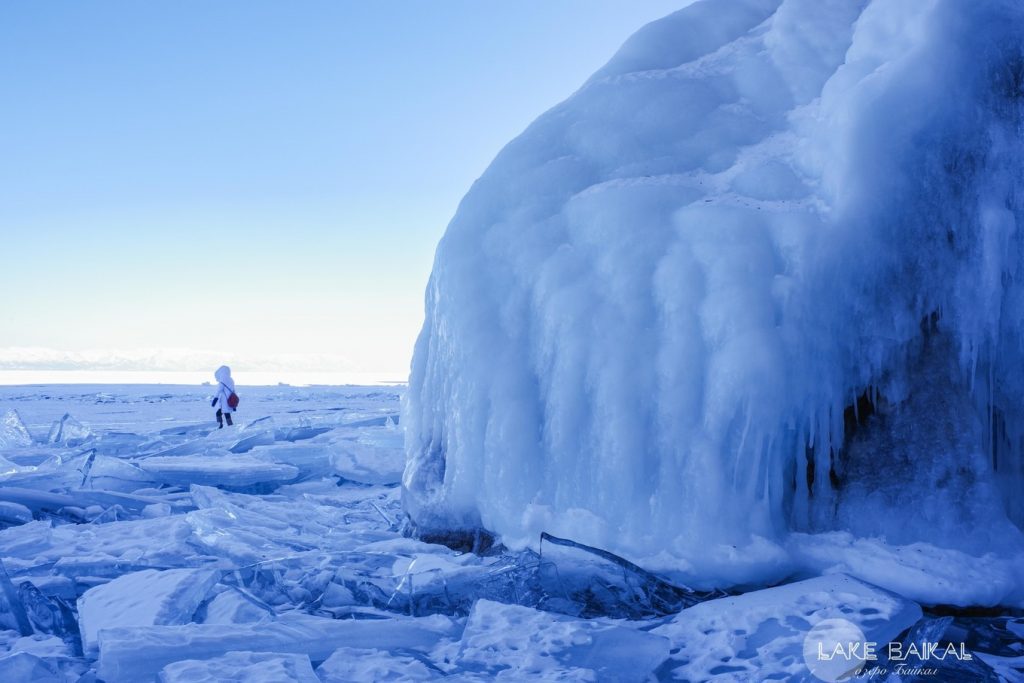 I felt so blessed I was finally here on this blessed island!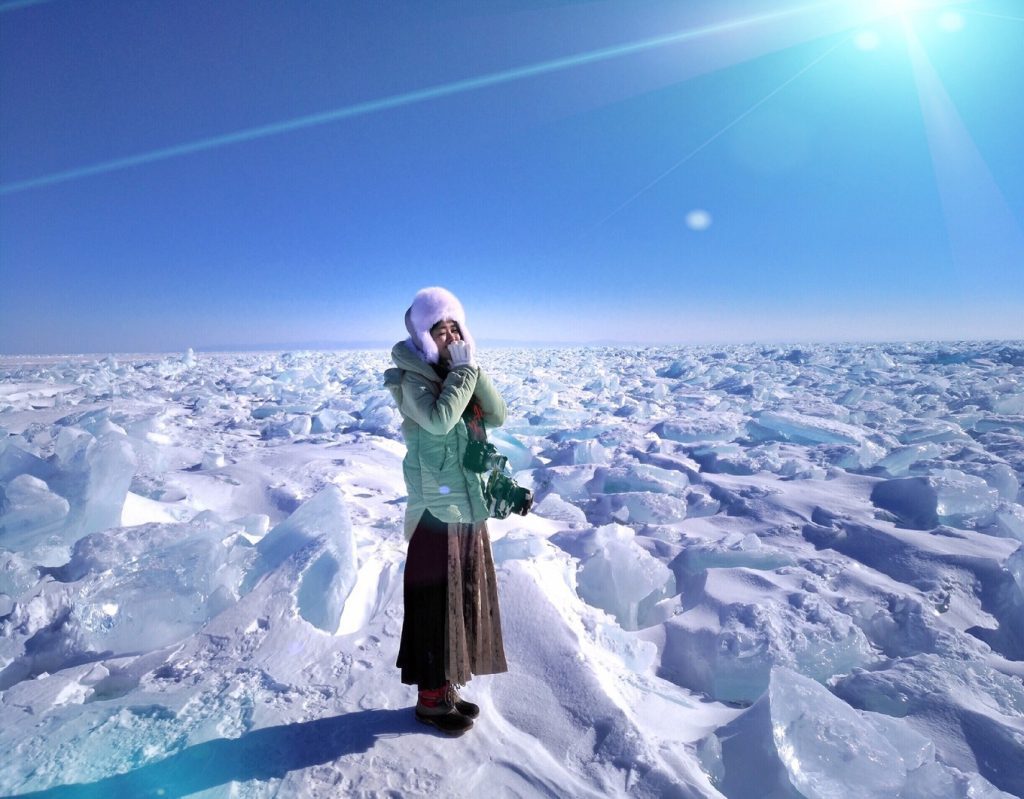 This was the cute mini bus that we are on when we explored Lake Baikal.
Do they look like mint candies?
There were also people experiencing ice diving.
We came back from the tour at around 4pm. After a short rest, we went out again. The small village looked so peaceful under the soft sunlight. While the weather was cold, I felt the time was as if frozen as well. At this moment, I fully understand why locals here never exploited the land at their will.
All houses are made of wood to keep warm.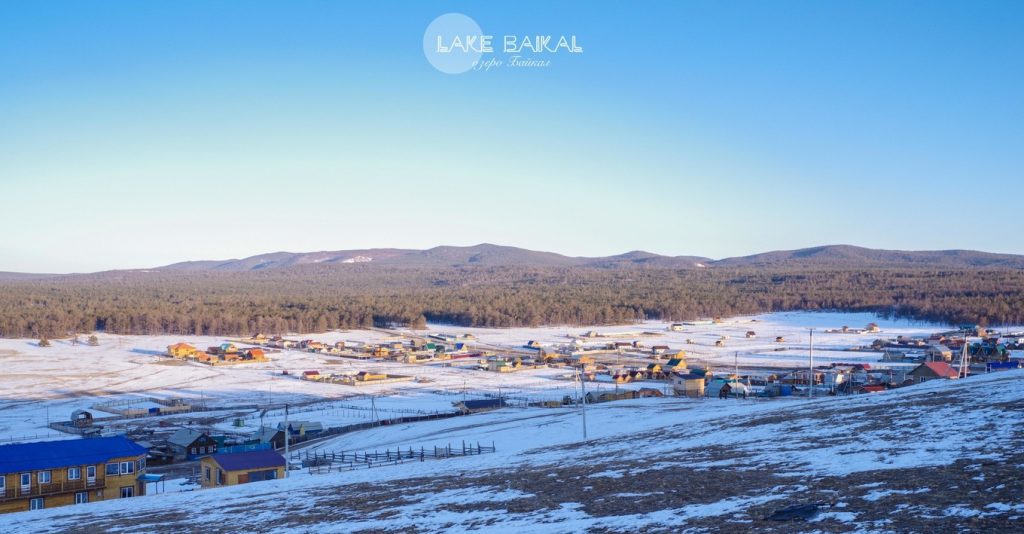 The snow was like sugar spilt over cookies.
We subconsciously walked to Shaman rock and enjoyed the legendary sunset again.
Although the dinner did not suit my appetite as expected, nothing can stop me from trying out the fist star photography! We went out around 9 pm and stumbled the way to Shaman rock again. It was much colder during night with at least negative 15 degree. Nevertheless this was the best starry night I have ever seen in my life. I can clearly see all zodiacs as they are amazingly shiny and light up the night. (Forgive my photography skill, as the real sky was much much more beautiful than this)